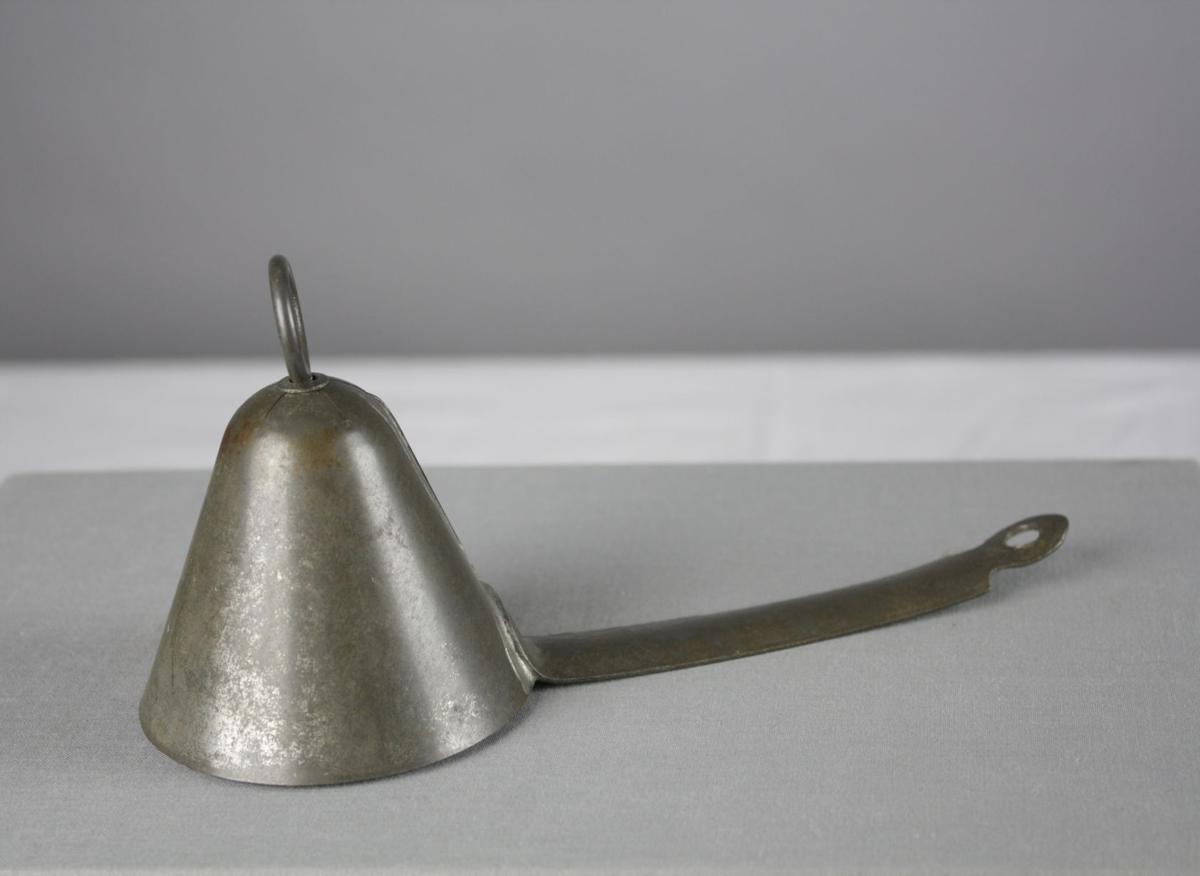 Call it a dipper, a disher or a scooper — it's used to transfer ice cream from container to dish. As the thermometer climbs ever higher, the subject of ice cream has mouths watering and taste buds tingling for that most delicious of dairy products.
Although no one knows for sure who invented ice cream and when it was first served, the first known mention of ice cream in the United States was in 1744, when a guest of Maryland's governor wrote home about eating it.
In the early republic, both Thomas Jefferson and George Washington enjoyed ice cream, but the dish remained an exotic concoction for the wealthy until technology in the second half of the 19th century made ice cream more available and the soda fountain became a place to meet and chat with friends over a cool treat.
At first, soda jerks served ice cream using two spoons — one to scoop and the second to transfer it from the spoon to the dish — but this messy process led to wasted product.
The key-wind conical scoop, patented in 1876 by George William Clewell. This cone-shaped tin utensil has a key that turns a scraper inside the scoop, releasing the ice cream into the dish. Variations of Clewell's style of ice cream disher, as he named it, were manufactured between 1876 and 1940.
These scoops worked well enough, but there were two major drawbacks. First, the device still required two hands to operate — one to hold it and the other to turn the key. Secondly, as refrigeration improved, ice cream was more firmly frozen. The conical shape with the welded scraper broke easily.
To fix these problems, U.S. inventors patented new scoopers, including a lever-action design first patented in 1897 by Alfred L. Cralle. By the turn of the century, there were more than 20 different patented ice cream scoopers.
Today the most popular scoop has a rounded bowl and no working parts. It rolls the ice cream into a neat ball. It turns out the most efficient way to serve ice cream is also the simplest. That's worth remembering.
You can see Clewell's key-wind conical scoop for yourself in the historic Hixon House, 429 N. Seventh St., where it hangs over the kitchen sink with other vintage utensils. The house is open for tours from 10 a.m. Tuesdays through Saturdays.