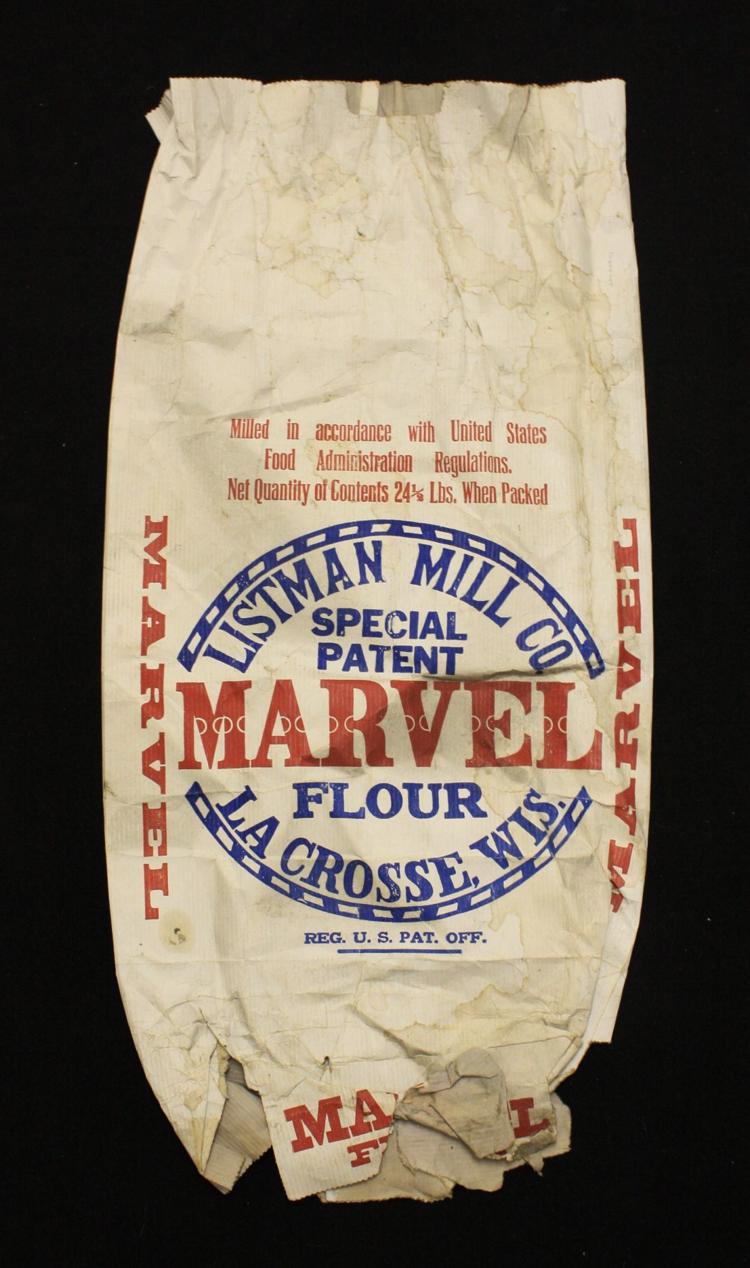 While most Americans today purchase their bread at the grocery store, that wasn't the case at the turn of the 20th century.
A person could purchase a loaf of bread at the local bakery, but a less expensive alternative for most households was baking bread in their own kitchen.
The homemaker of 1900, whether living in a rural area or in town, had various duties and expectations, and among them was baking bread for the family.
This week's artifact is a paper bag from about 1912, that once held 24½ pounds of flour made at the Listman Mill in La Crosse.
The brand name "Marvel Flour" was Listman's trademarked brand. It was marketed and sold nationally, with agents in several eastern cities. Locally, a bag of flour like this could be purchased by a family at one of many small grocery stores in the city.
Marvel Flour used advertising to great effect. Its advertisements called the flour "the great bread maker."
You have free articles remaining.
Register for more free articles.
Stay logged in to skip the surveys.
Made of Minnesota hard spring wheat, the Listman Mill ads claimed that their flour was "wonderfully light and white" and could make more loaves per barrel of flour than any other brand.
In addition, every retail bag contained coupons inside. Some local agents even set up contests offering prizes for the best loaf of bread made with Marvel Flour.
The Listman Mill was located on the riverfront between King and Jay streets.
Begun in 1879 by William Listman and his partners, the new mill could produce up to 550 barrels of wheat flour each day.
After it burned in 1889, the mill was rebuilt and then produced 1,500 barrels a day, and in a few years increased that production again.
After 1893, the mill continued under different management until 1918, when the non-local owners shut it down during a strike. The building continued to be used for wheat storage and shipment until it burned in 1935. It stood for another 40 years until it was razed in 1995.
This Marvel Flour bag and other objects from La Crosse County Historical Society's artifact collection in our online database.