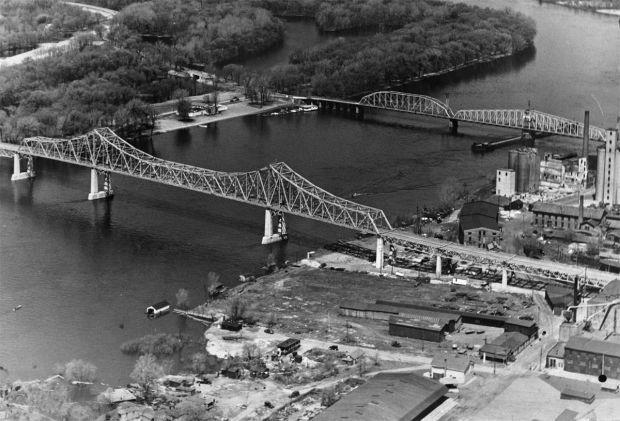 Eighty years ago, on Sept. 23, 1939, the $1.5 million Cass Street Bridge over the Mississippi River at La Crosse was dedicated.
Thousands of people celebrated with great fanfare that day.
The city was dressed up to the hilt. Among the decorations along the parade route was this banner, specially made for the day. Five feet long and nearly three feet wide, it was one of dozens that hung over the city's streets that day. The banner is made of deep blue linen and features a silk-screened yellow image of the new bridge across the center.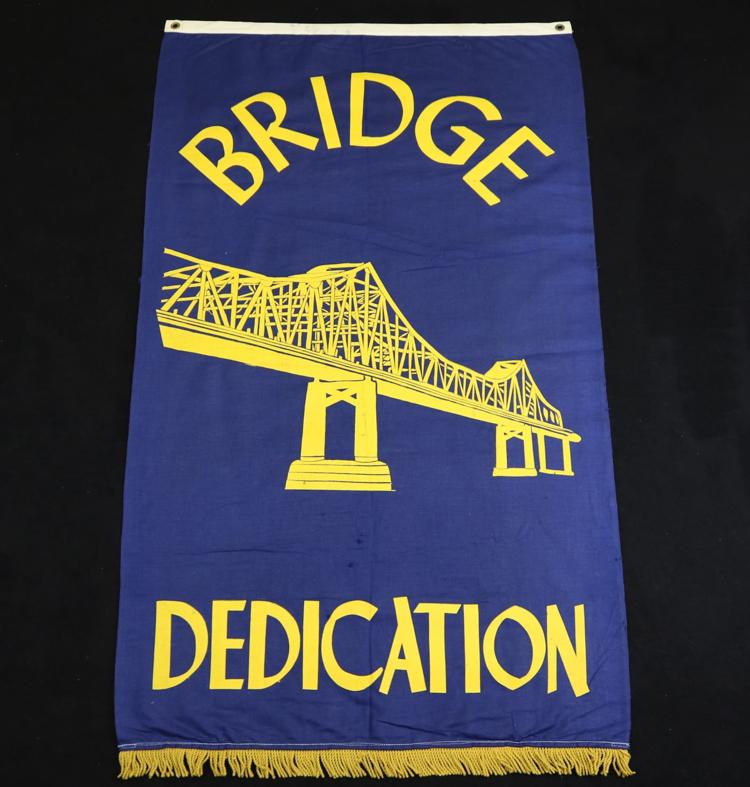 The banner was provided by the Semsch Display Service, located at 127-129 Pearl St. Semsch (today, the business is known as Nelson Flag and Display) provided 60 overhead arches with banners for the parade route and additional decorations for the bridge, the review stand and Riverside Park, as well as storefront displays throughout downtown, all for $947.10.
The parade was the first of the day's festivities, beginning at 9 a.m. It featured nearly a hundred units, with bands from the city schools, Bangor, Galesville, West Salem, Viola, Cashton, Caledonia and Spring Grove high schools, the college band and several drum and bugle corps. Parade floats built by Doerflinger's Department Store and the town of Hokah won the $50 prizes for first place in their categories.
La Crosse Mayor Joseph Verchota, Wisconsin Gov. Julius Heil and other dignitaries spoke to 15,000 people at the dedication ceremony at the bridge approach. After the ribbon-cutting, long lines of cars crossed the bridge in both directions, led by Gov. Heil.
Meanwhile, the old wagon bridge opened its swing span for river traffic, never to carry automobiles again. The La Crosse Plugs, a local booster organization, carried a symbolic coffin onto the old bridge and tossed it into the river. Demolition of the wagon bridge began that week.
Afternoon activities included boat races, water sports, a band concert at Riverside Park and a Native American powwow. The celebration ended that evening with a lighted Venetian boat parade and a huge fireworks exposition.
Today, the 80-year-old silhouette of the bridge on this banner is still recognizable. That profile changed in 2004, when the adjacent Cameron Street Bridge, with its high arch, was completed. The designs of the two bridges nicely complement each other, and the celebrants of 1939 would most likely approve.
---
Ace Telephone Association
A G Cooperative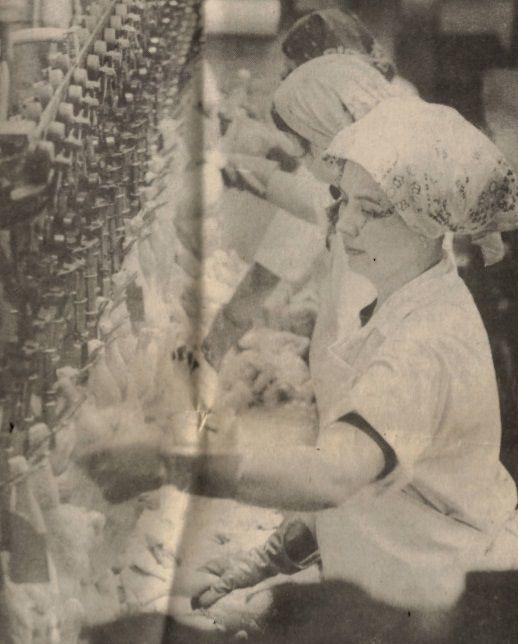 Allen's department store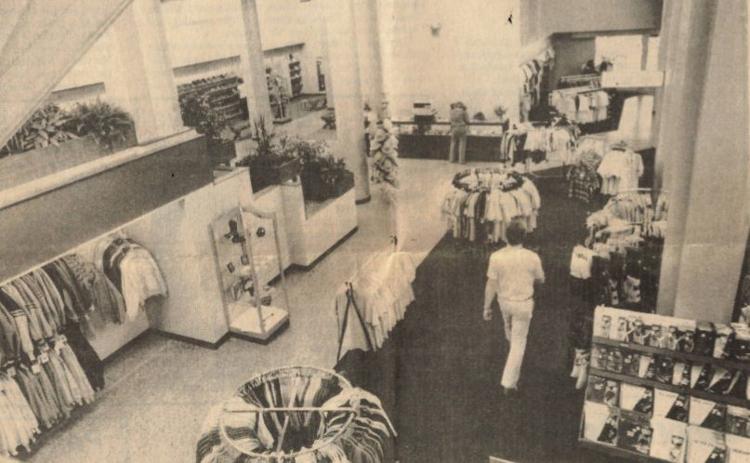 Alley Kat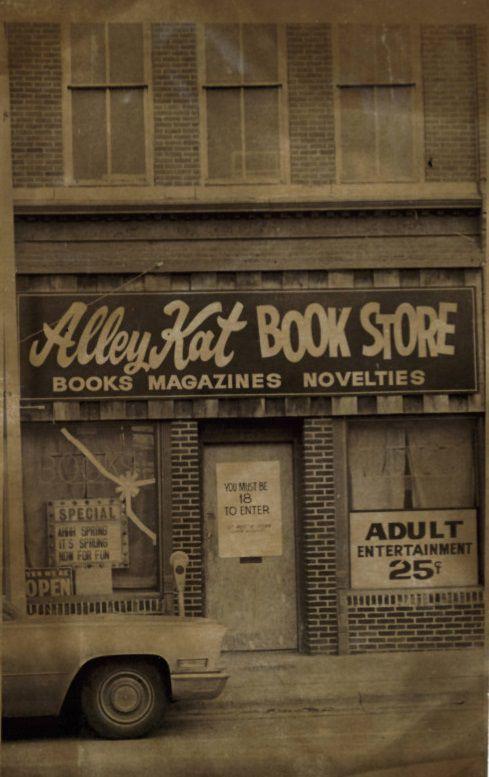 Allis Chalmers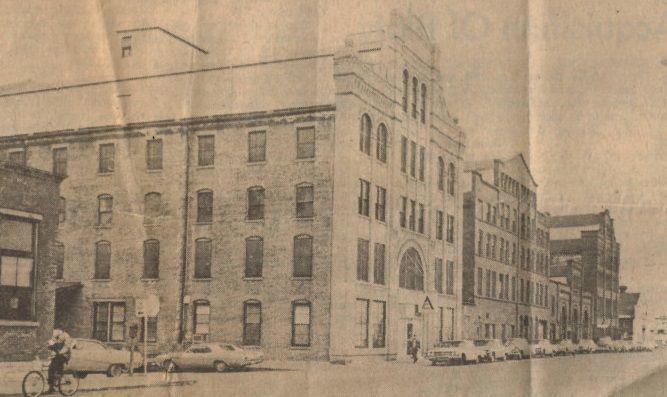 Amtrak
Ardie's Restaurant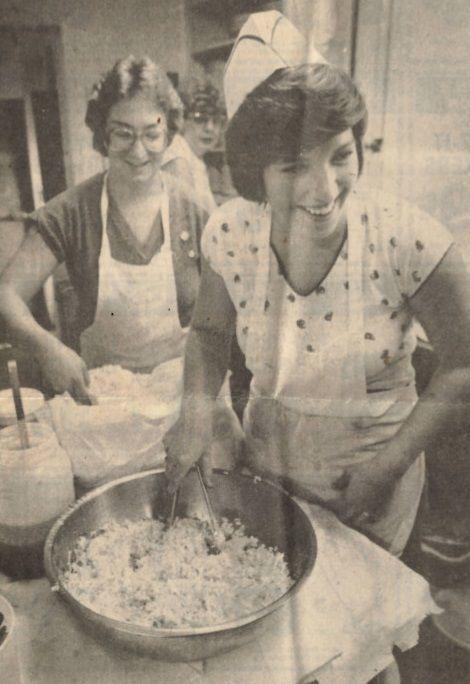 Arenz Shoe Co.
Ashley Furniture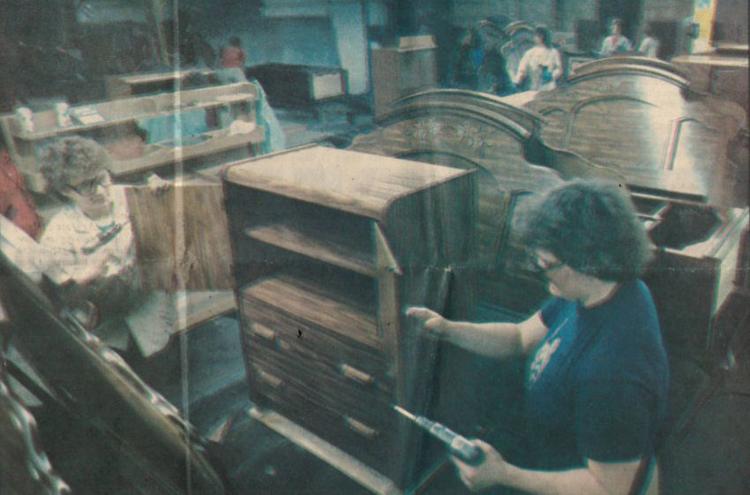 Auto-Lite

Bartl Brewery
Barney's Cheese Factory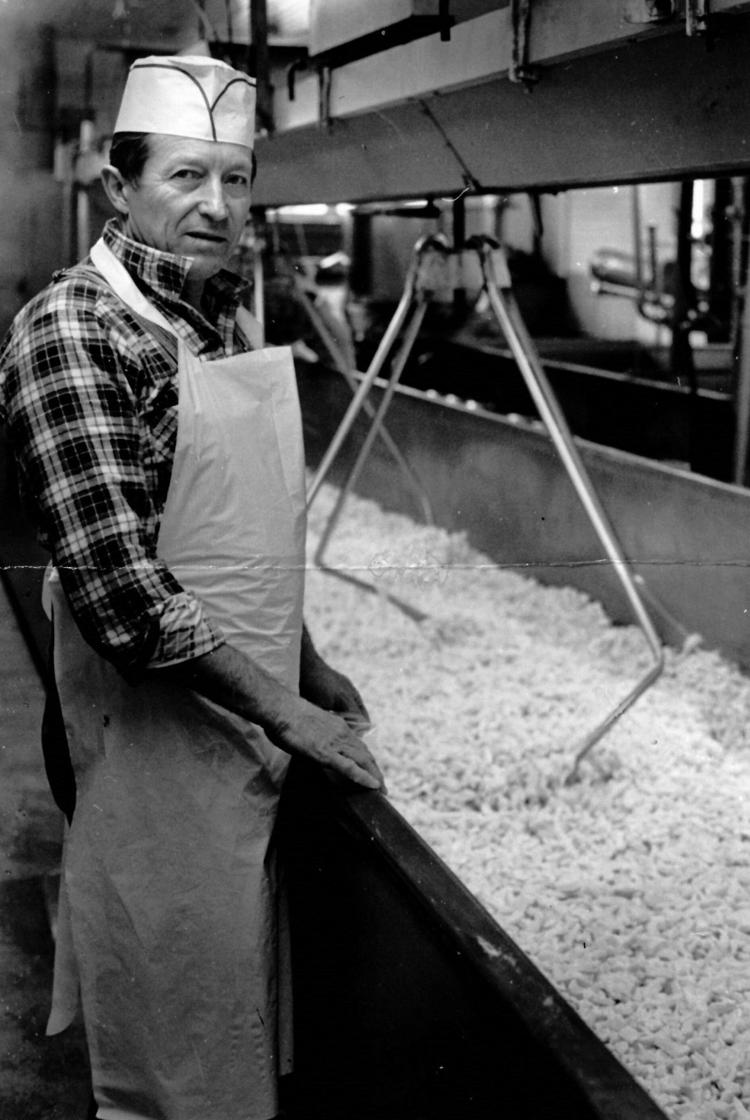 Baus Catering Service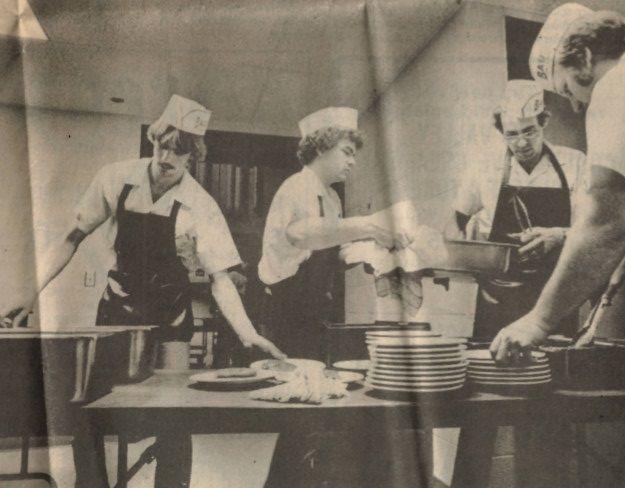 1976: Ben Franklin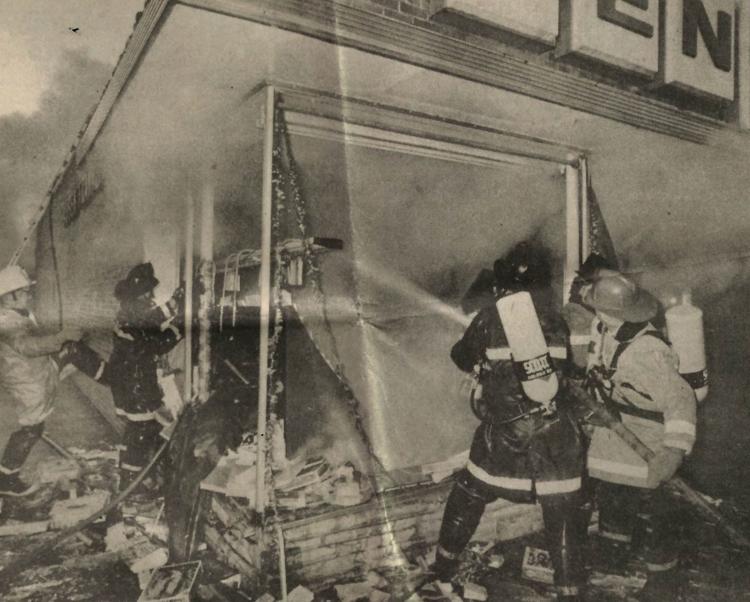 1971: Behind the Brewery Gallery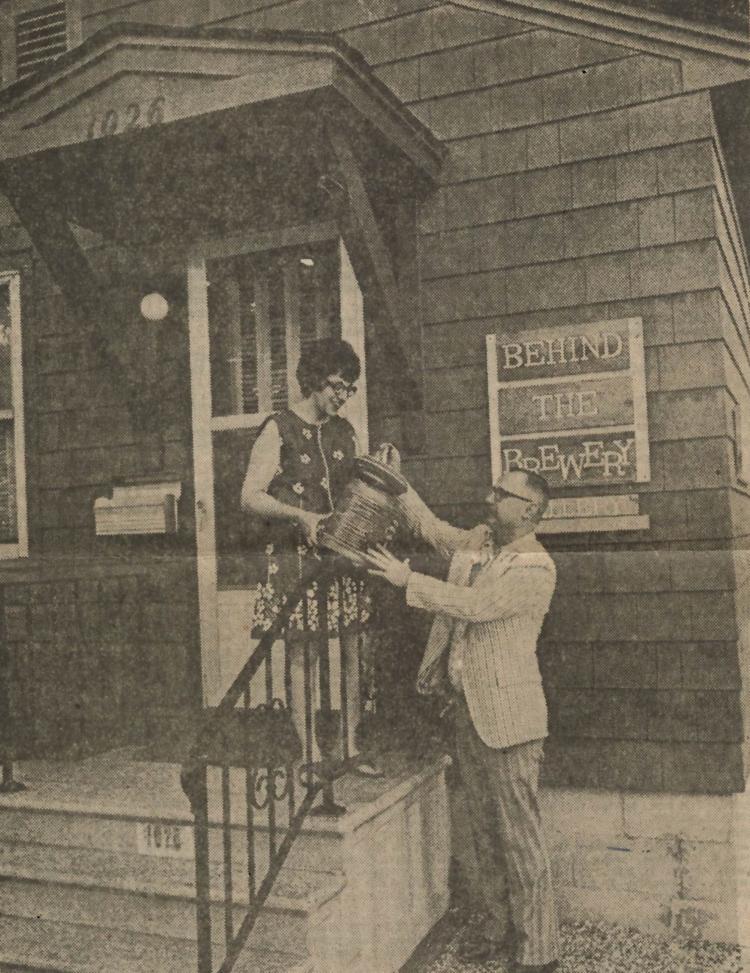 1962: Bell Discount Store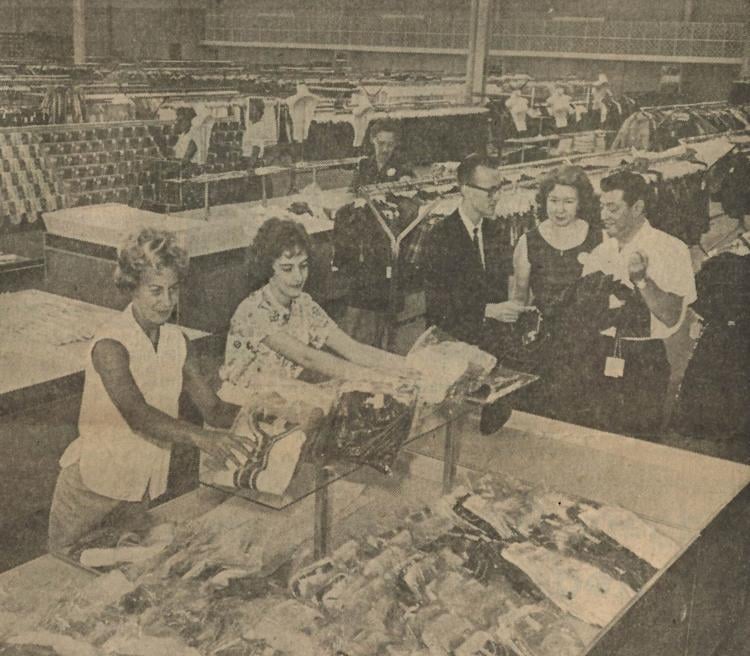 1977: Bert's Magic and Fun Shop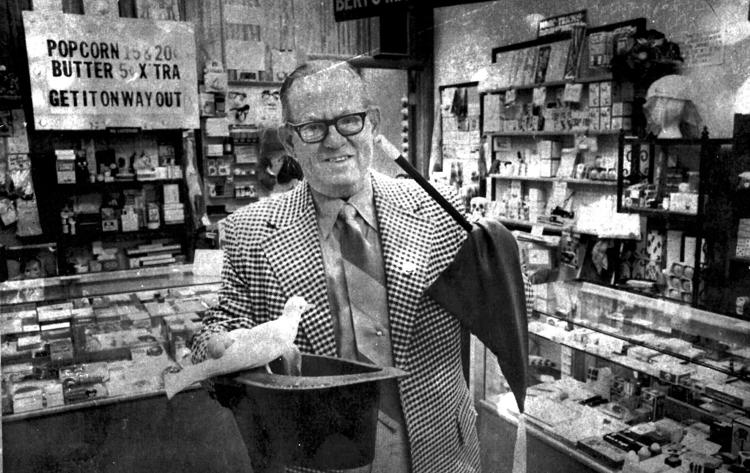 Blue Tiger Lounge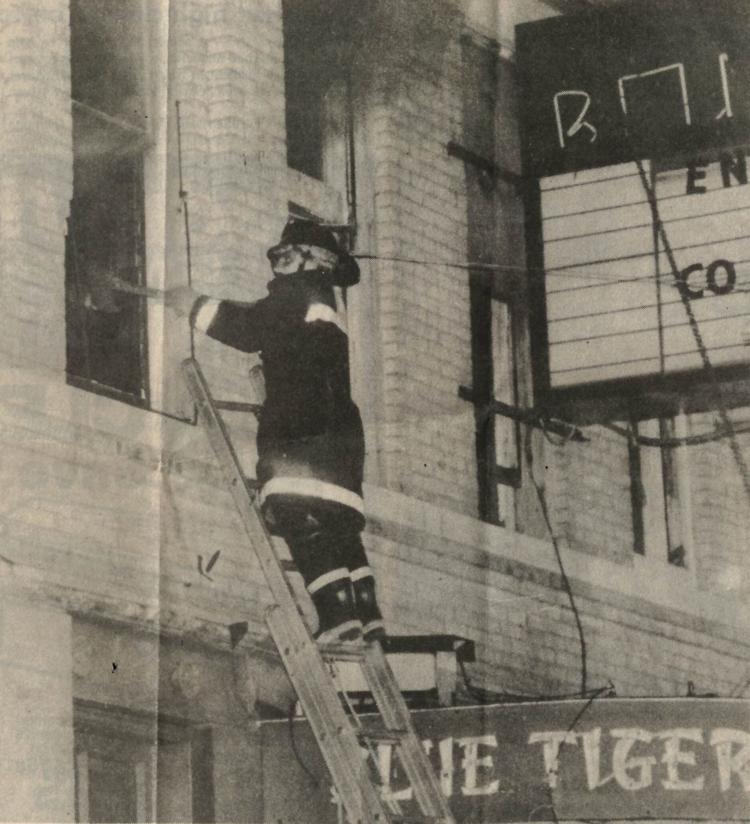 Big River Cattle Co.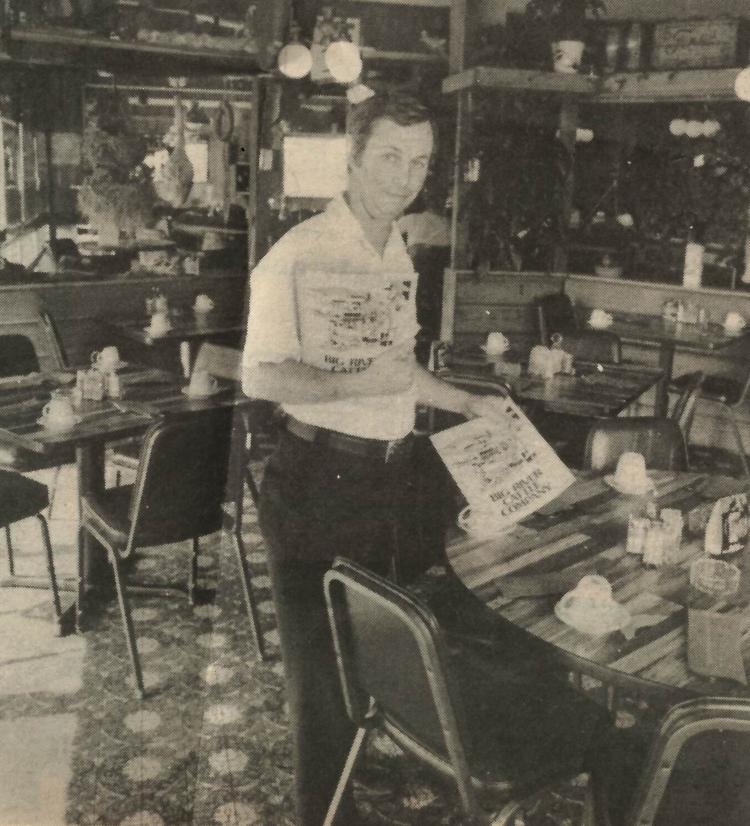 Big Dipper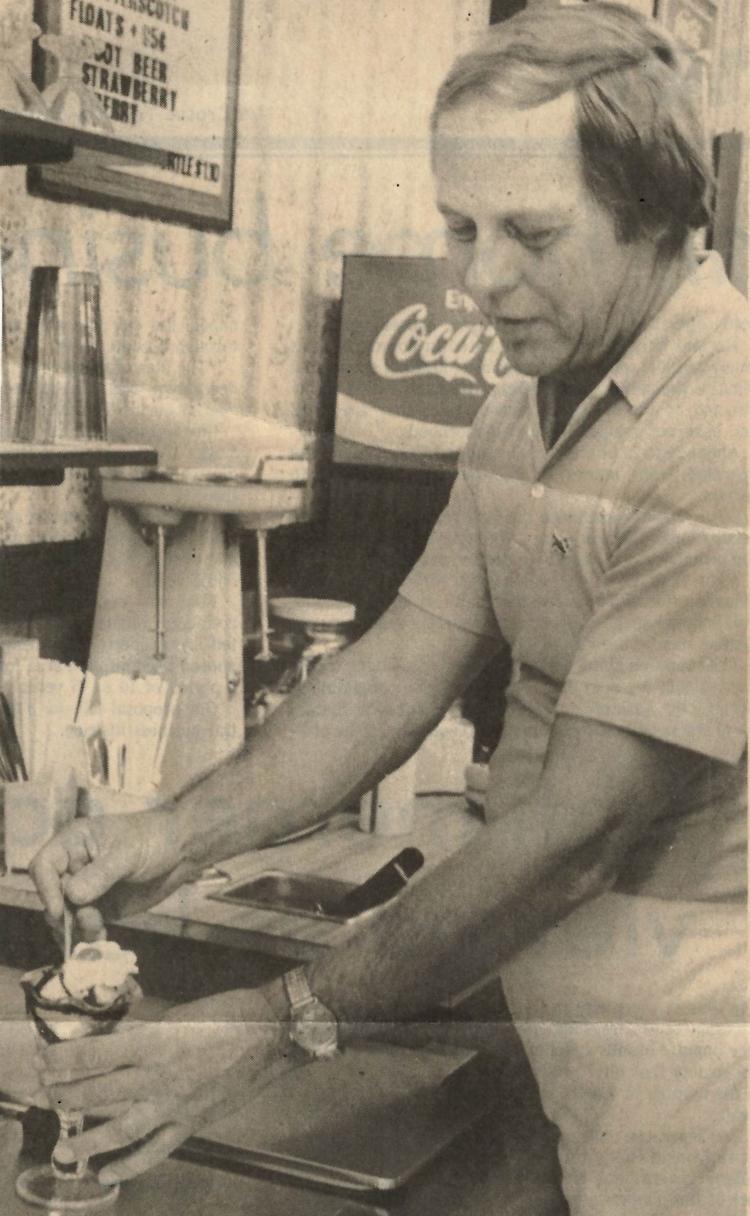 Bon Appetit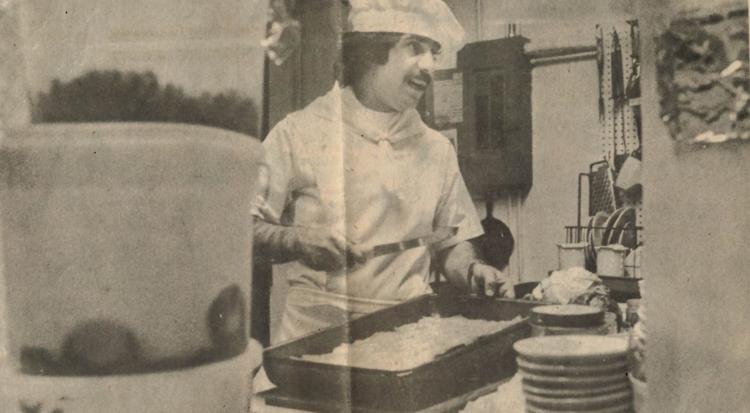 1975: Bodega Lunch Club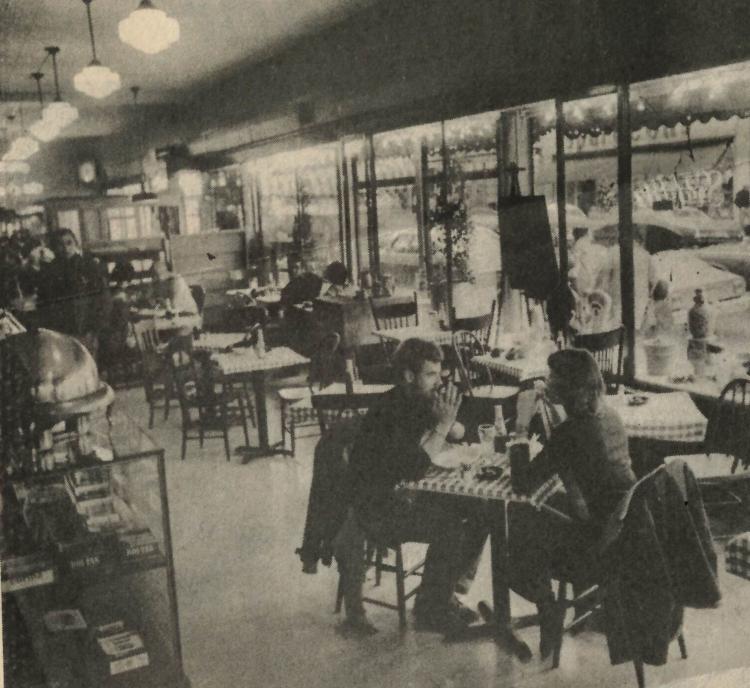 1973: Book Exchange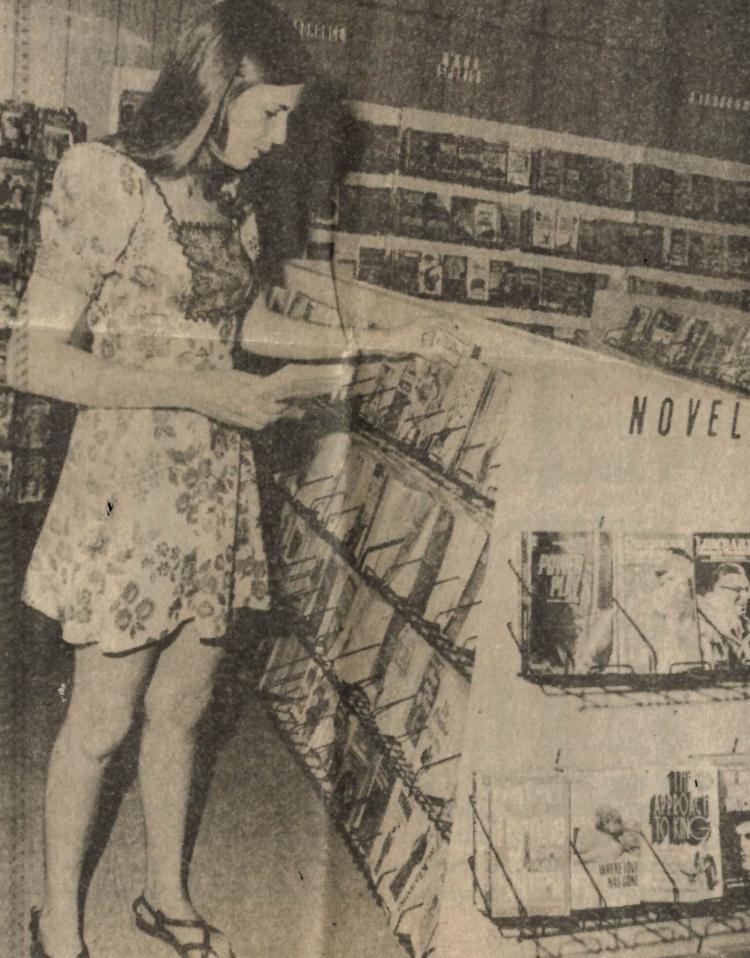 1923: Borgen's Restaurant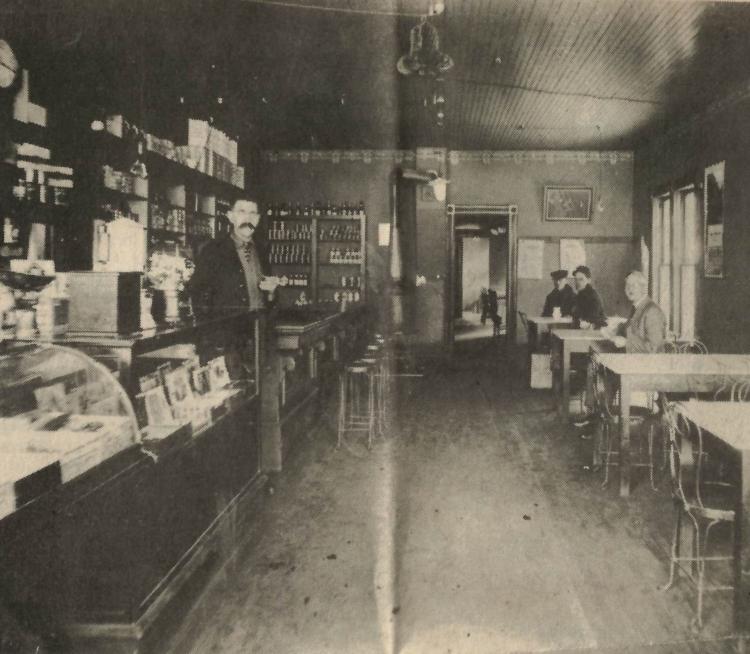 1971: Bridgeview Plaza Shopping Center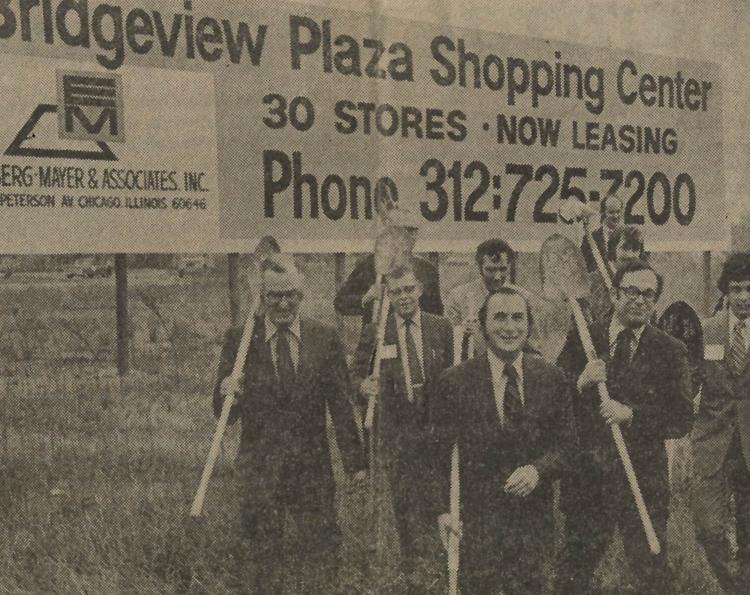 Bridgeman's Ice Cream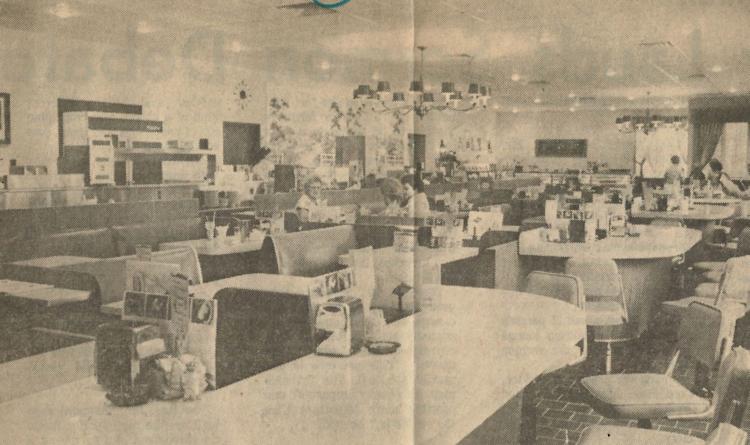 1985: Century Telephone
Circus Supper Club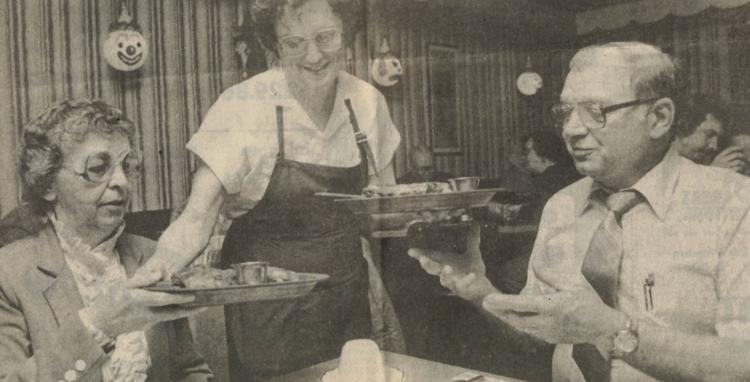 ComputerLand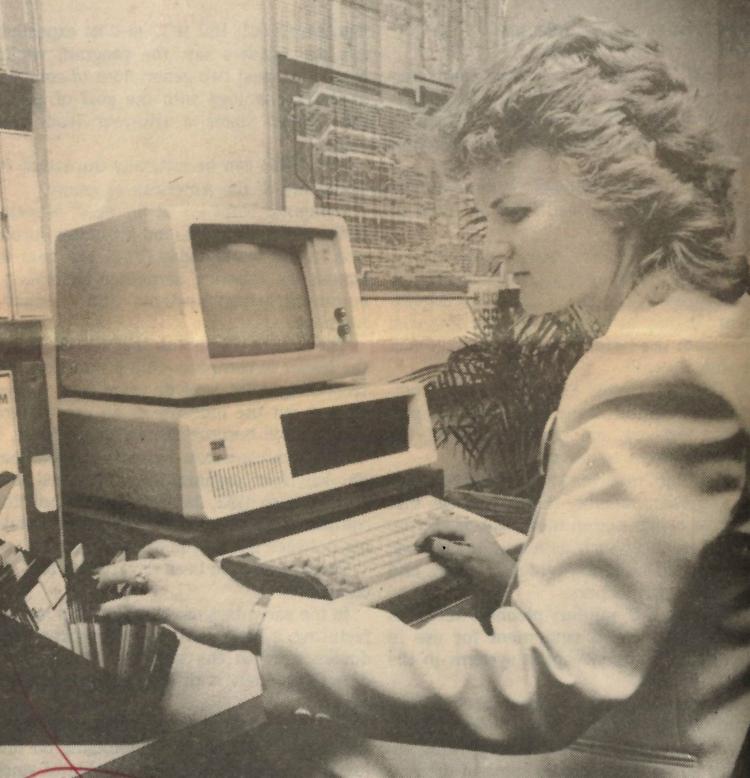 Cavalier

Chop House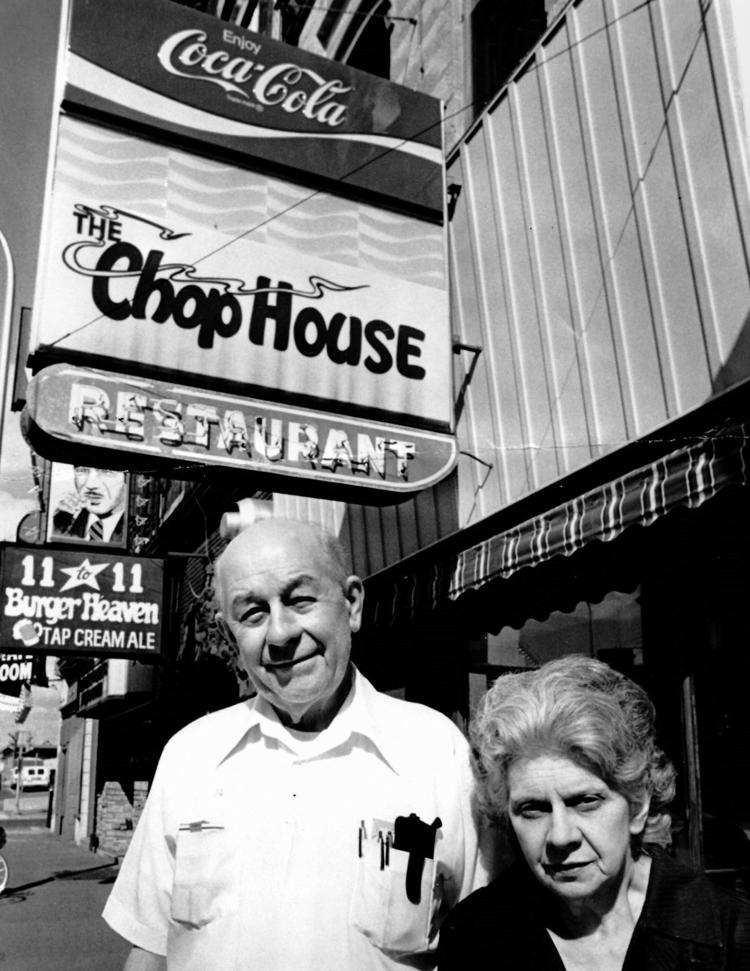 1979: Carriage House of Fashion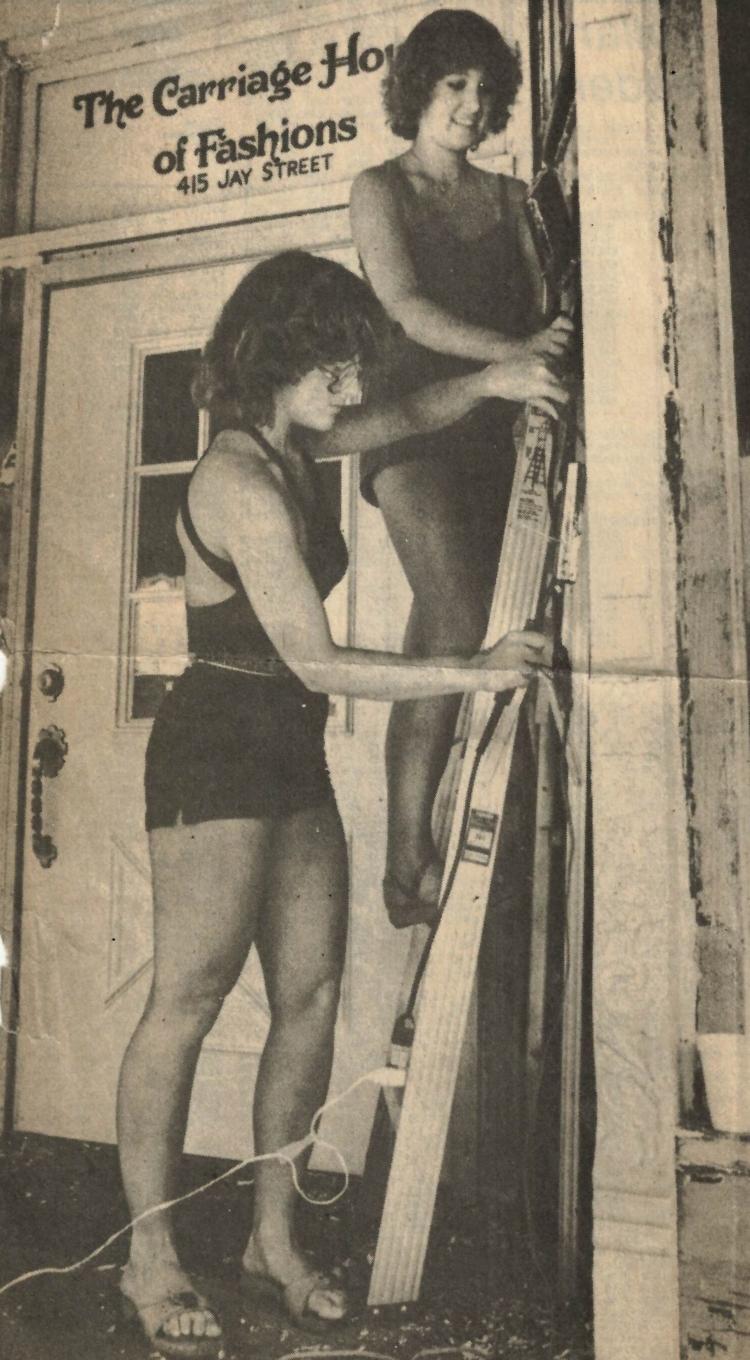 Cheddar 'n Ale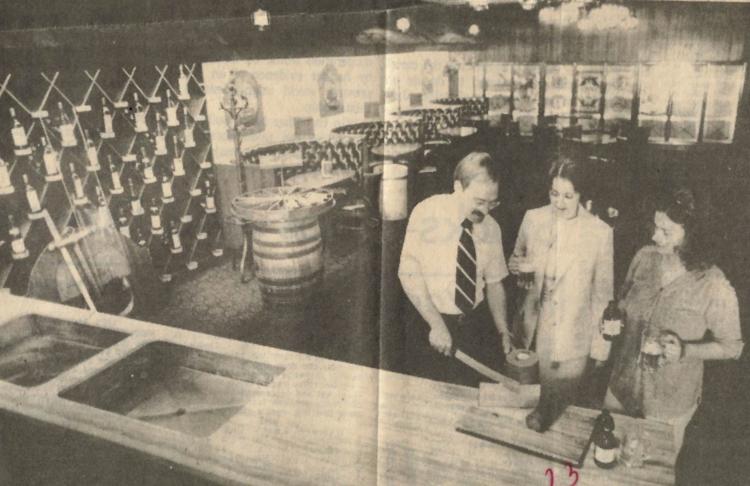 Clothes N' Counter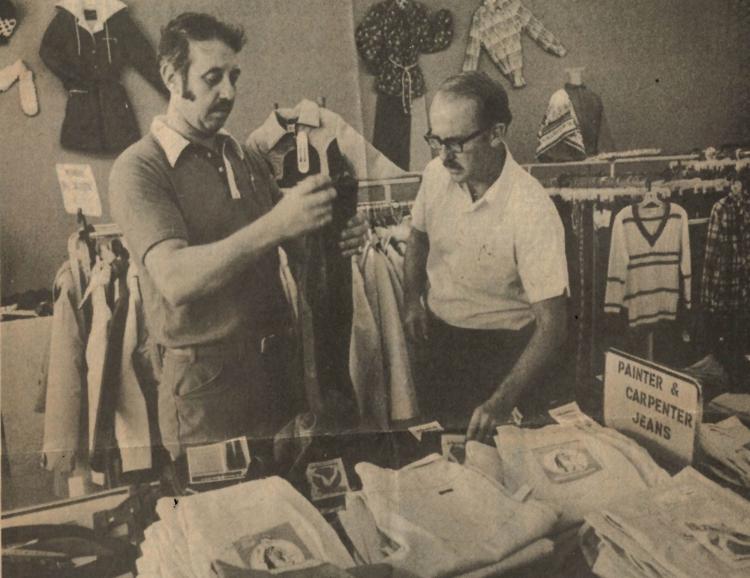 1974: Caravel TV Sales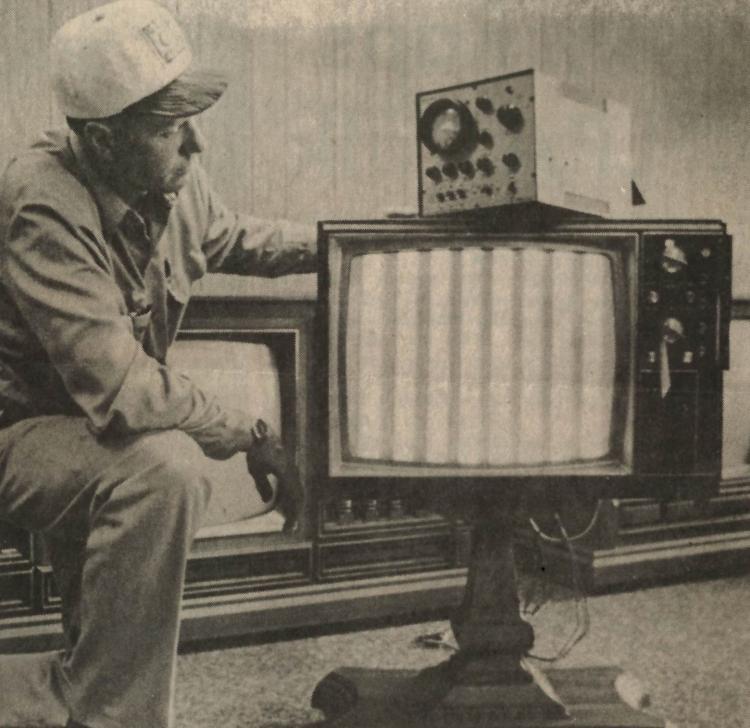 1973: Coney Island
Coulee Golf Bowl
Coulee Bank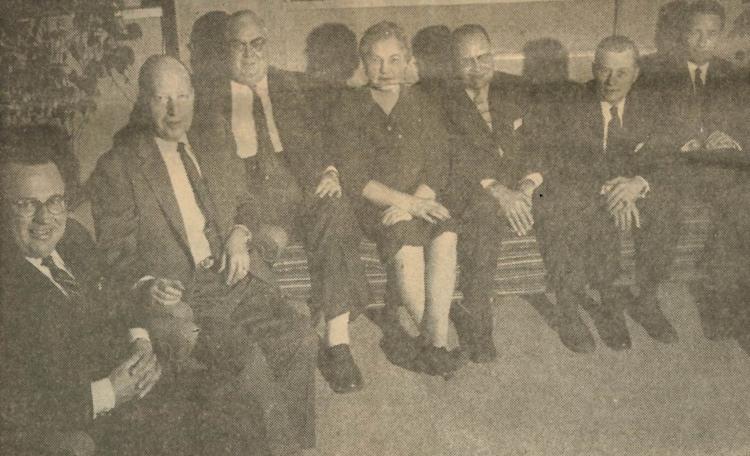 Coast-to-Coast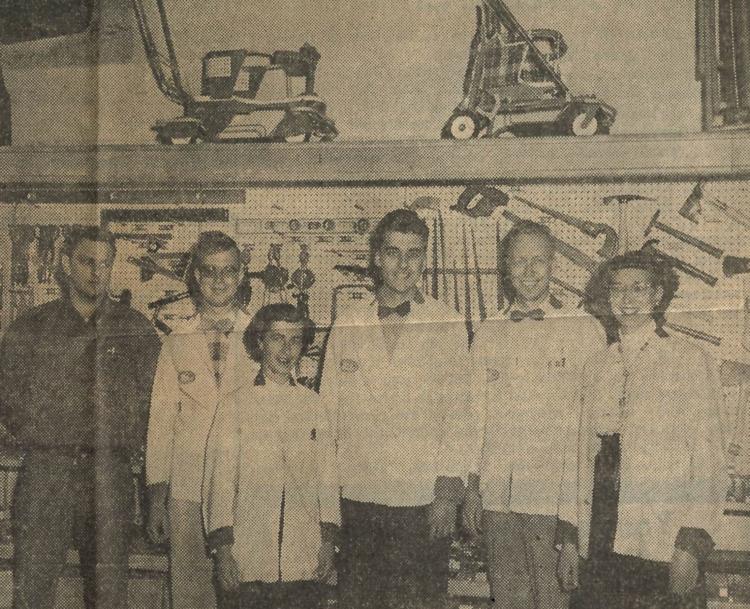 1954: Crescent Jewelers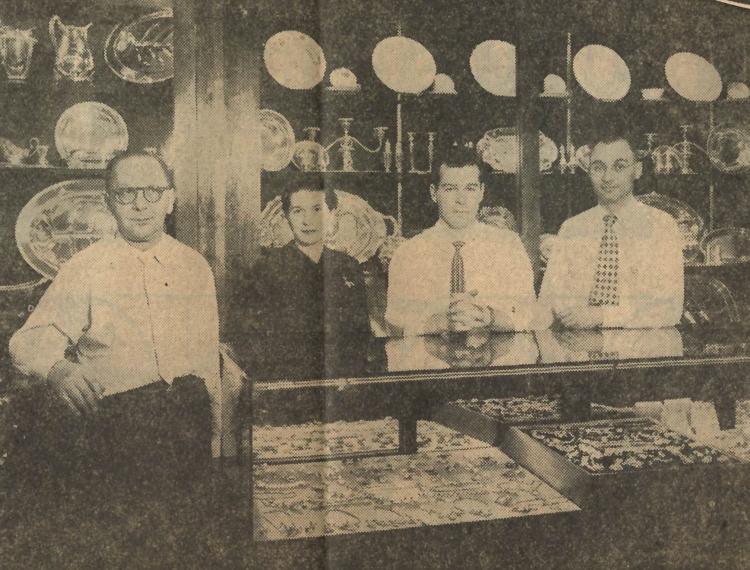 1954: Community Camera Center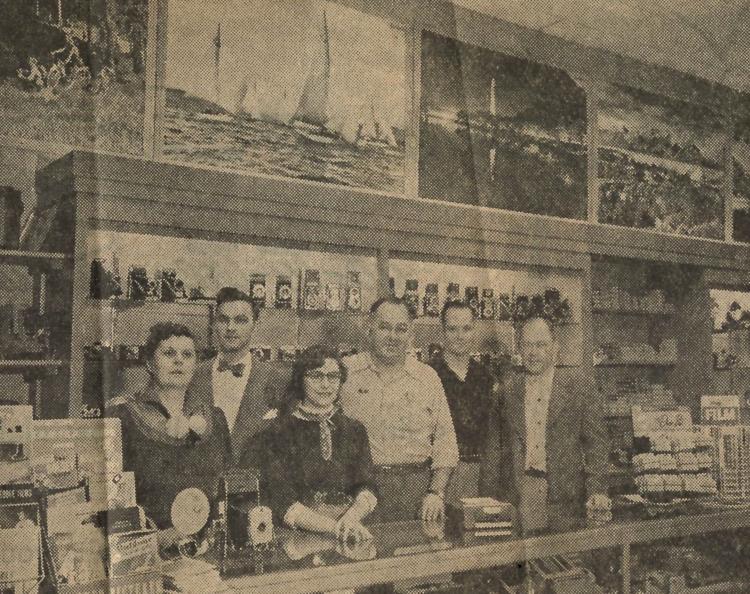 Cub Foods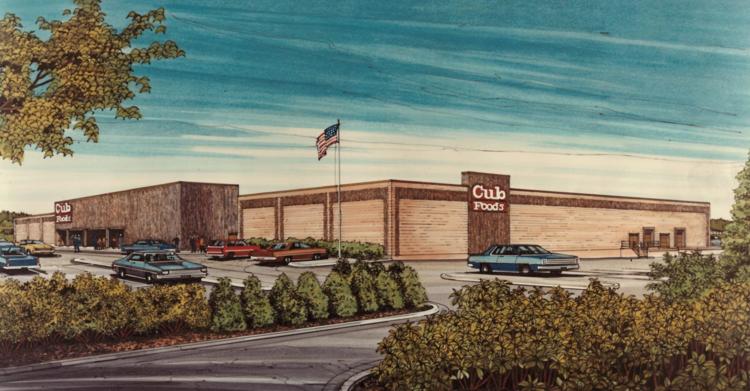 Don's Seldom Inn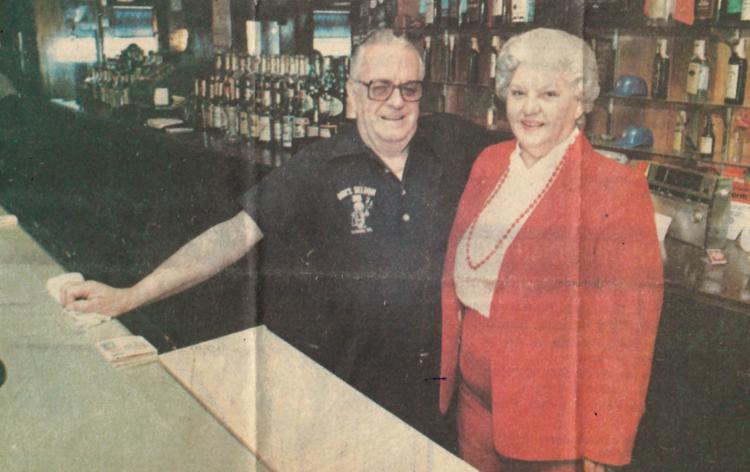 Dee's Gasoline Alley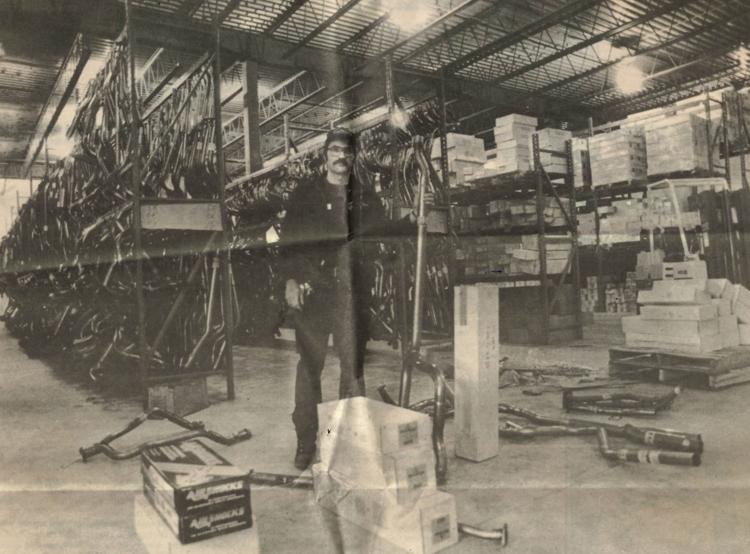 Dairyland Power Cooperative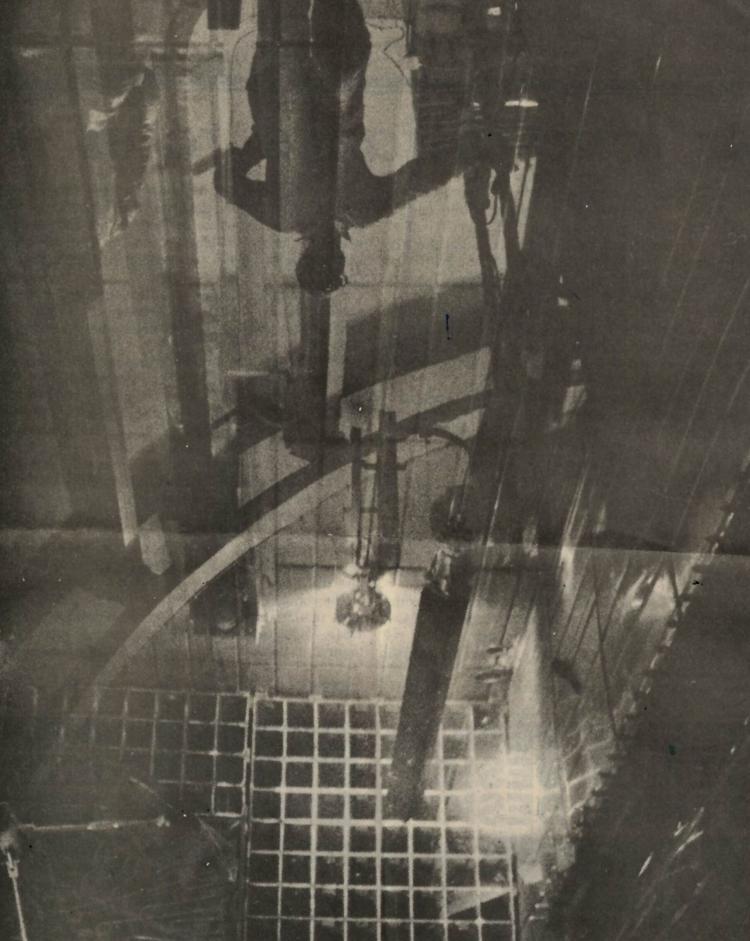 Dad and Lad's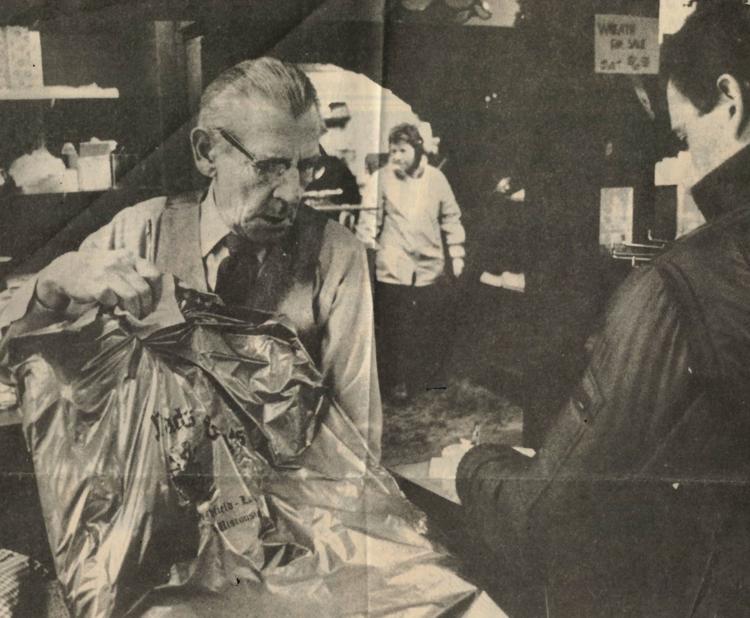 1982: Dayton's
1982: Drugan's Supper Club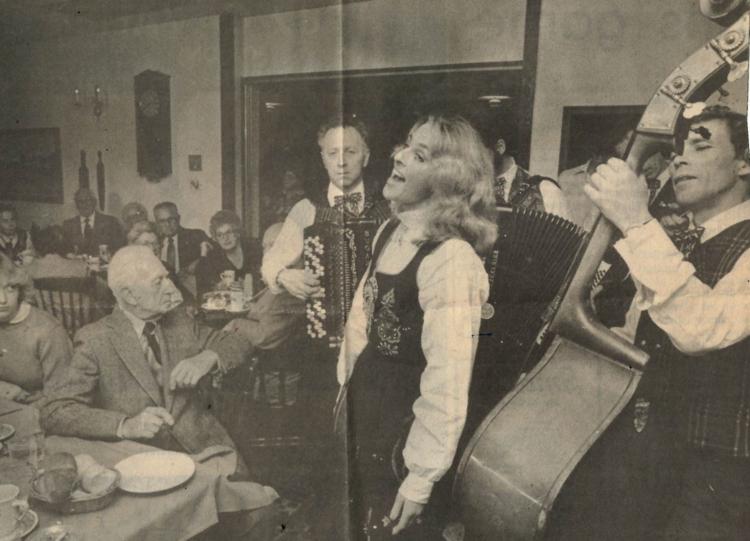 Danny's House of Music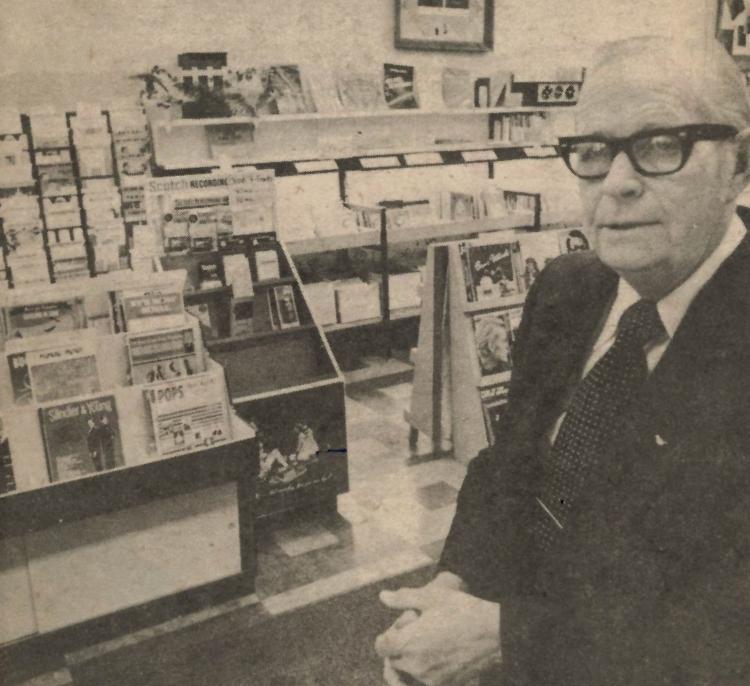 Dartmouth Clothiers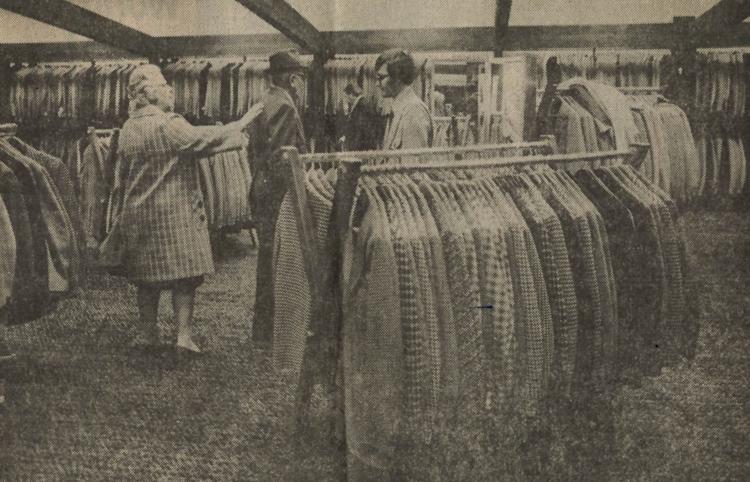 1965: Dog House Restaurant

Dahl Ford

Ernie Tuff Museum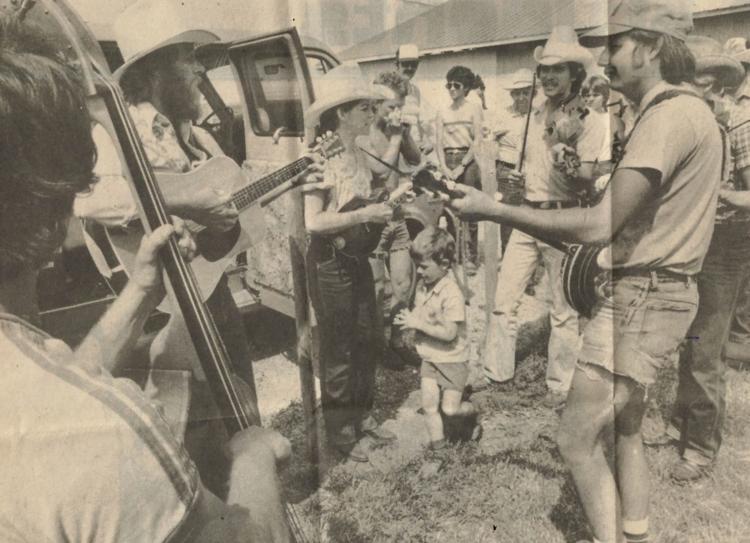 Elite Restaurant and Candy Shop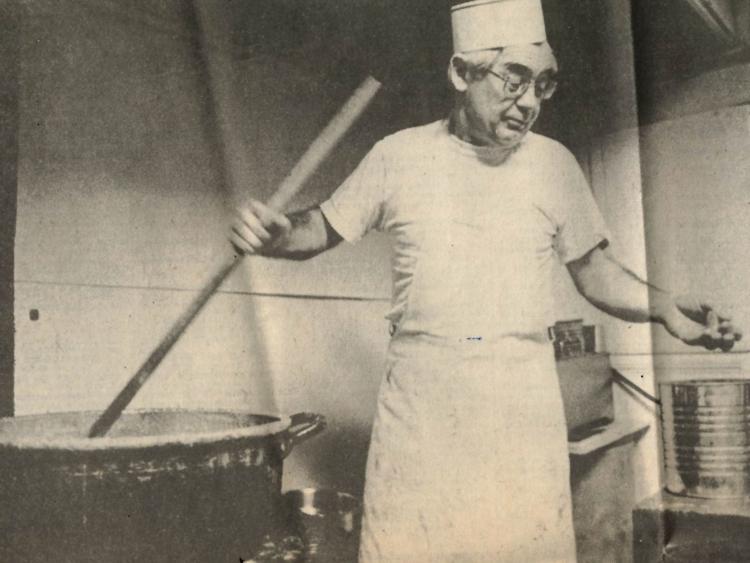 Ed Sullivan's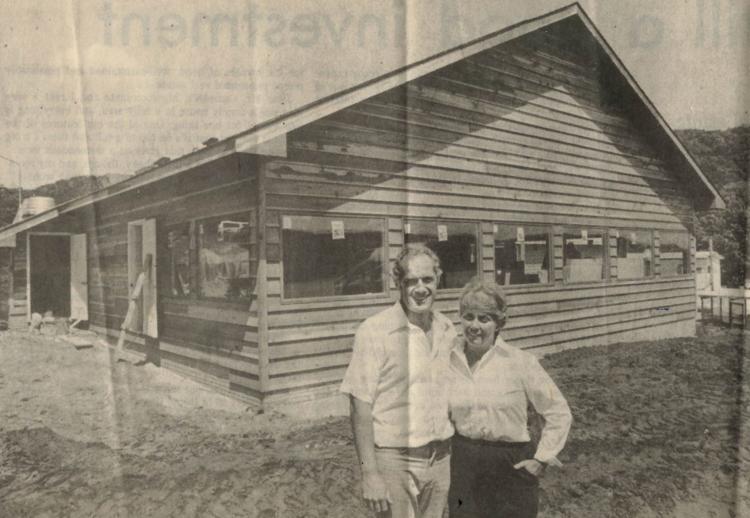 Esteban's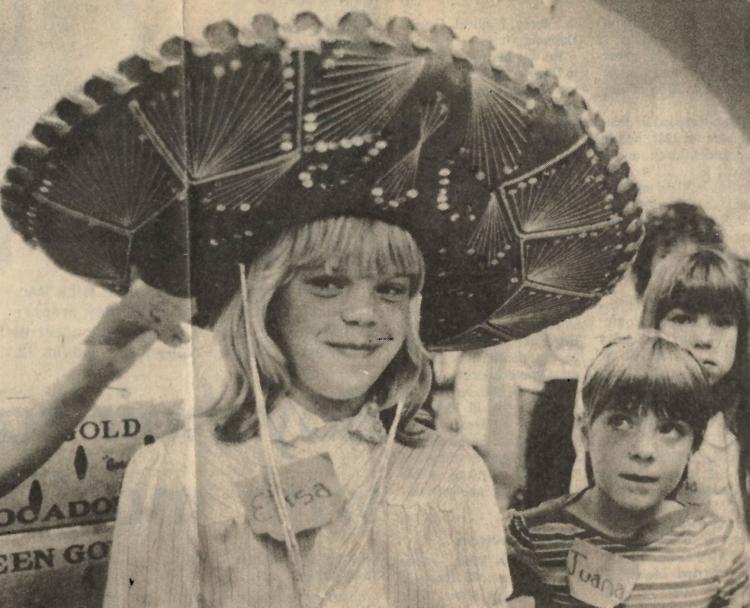 Eversole Motors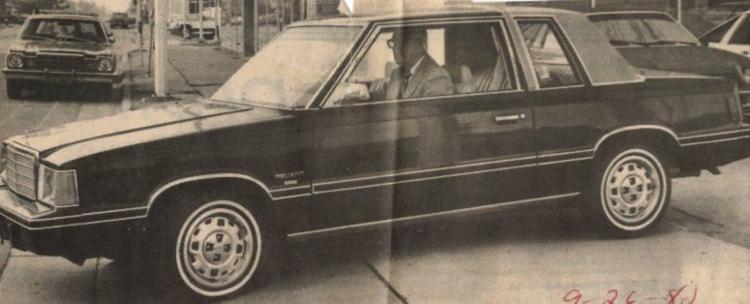 Exel Inn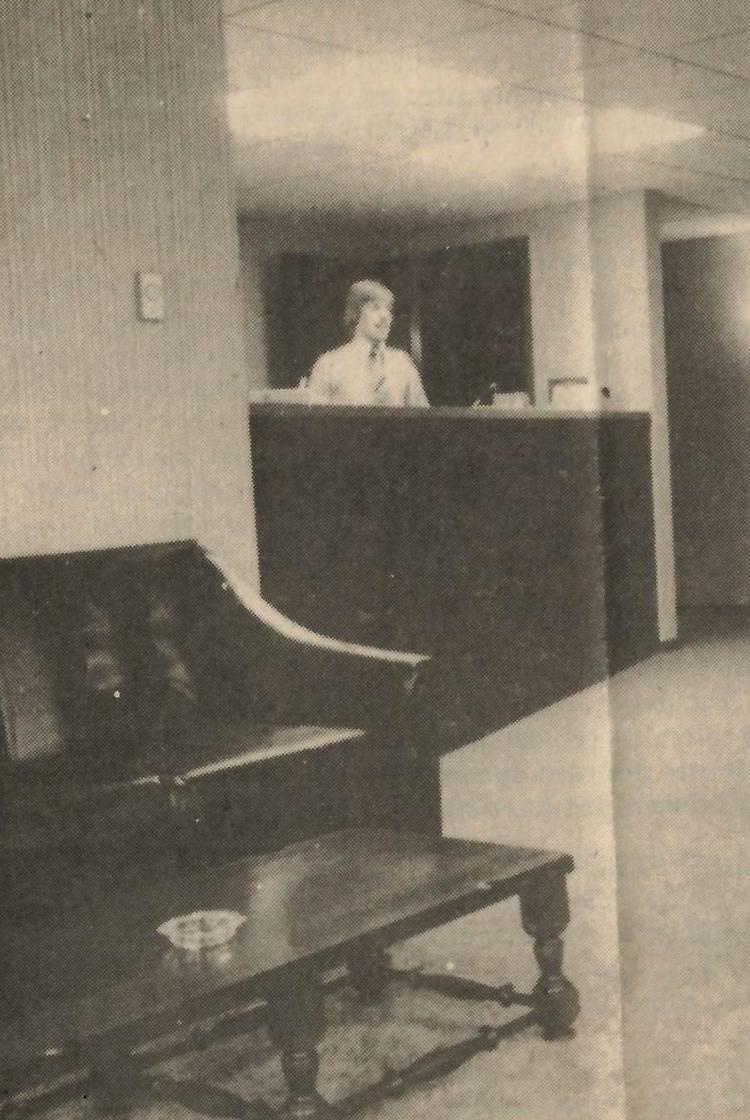 Edwards China Shop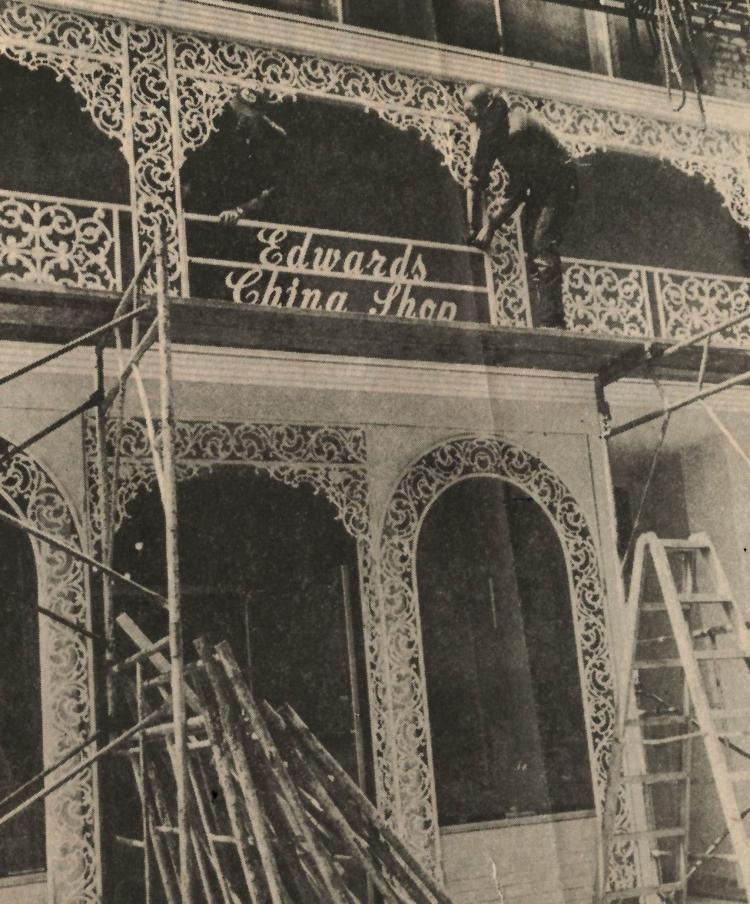 Embers Restaurant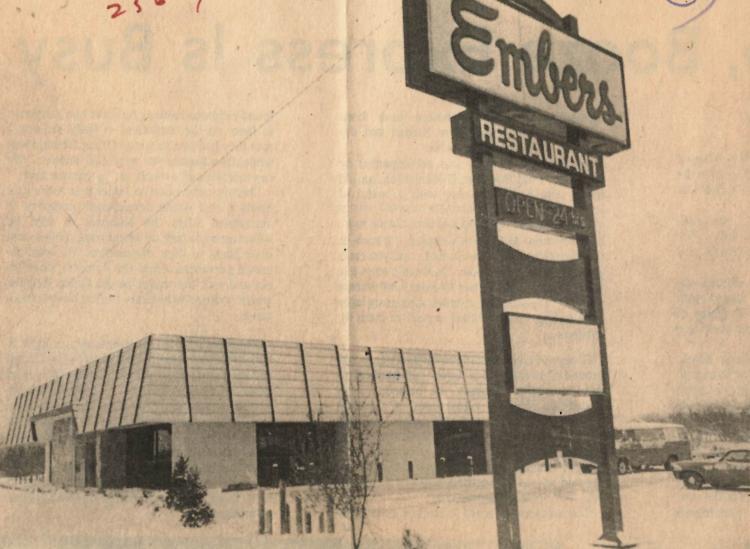 1965: Ellickson Studio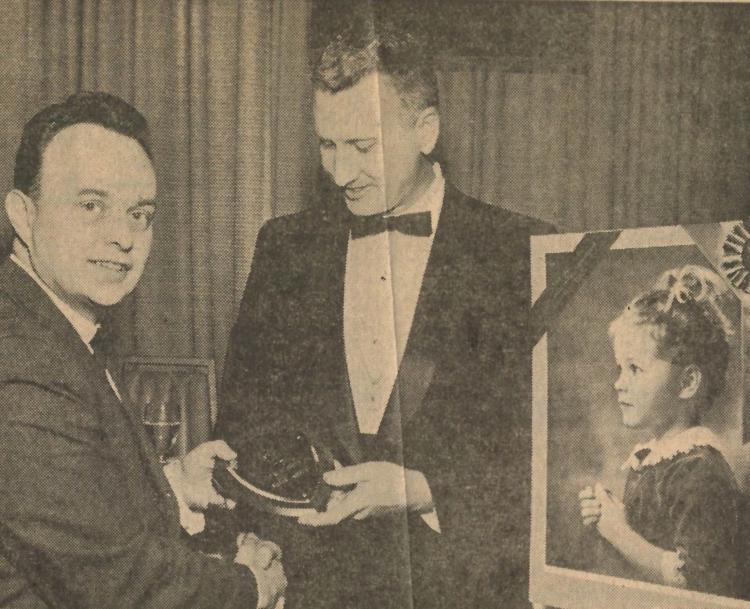 Exchange State Bank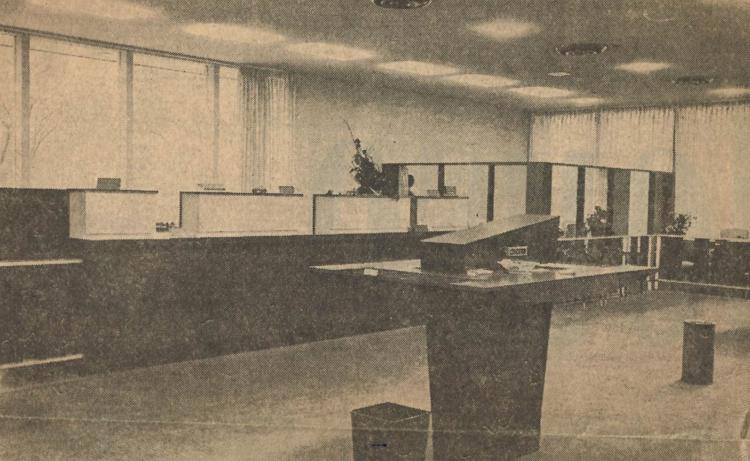 1954: Estell Tall Fashions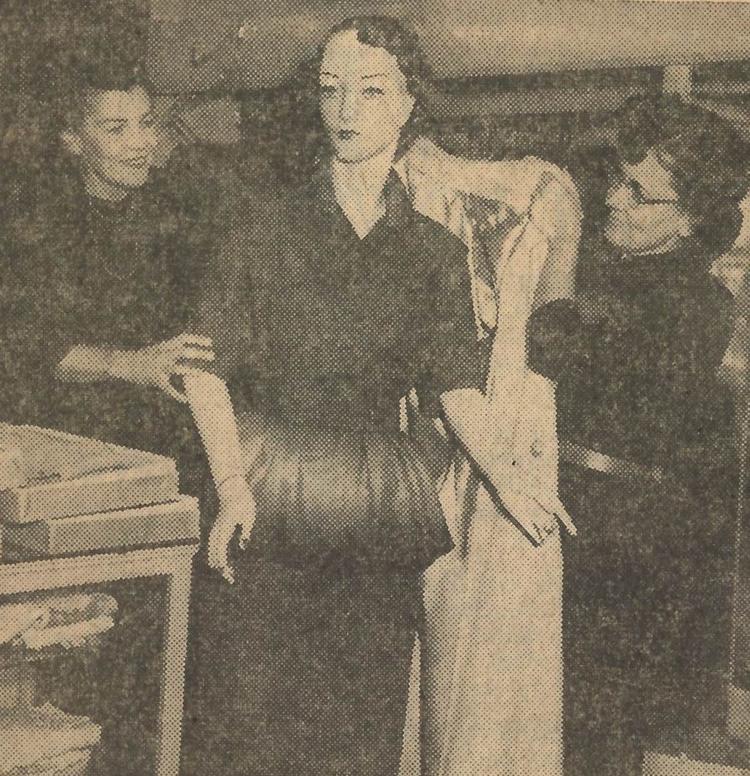 Elfman Marine and Motors
Factory Outlet Mall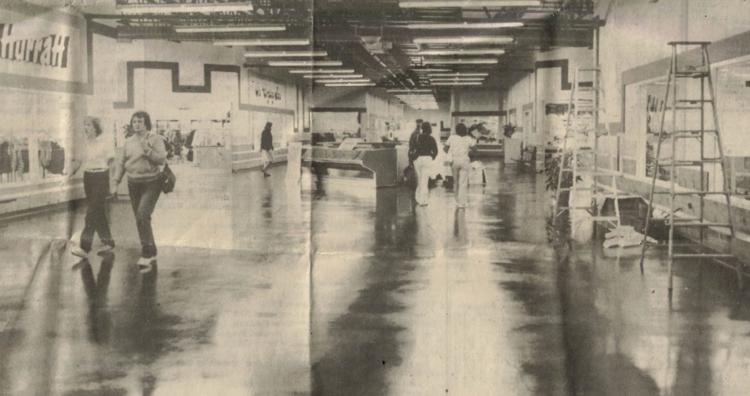 Farm & Fleet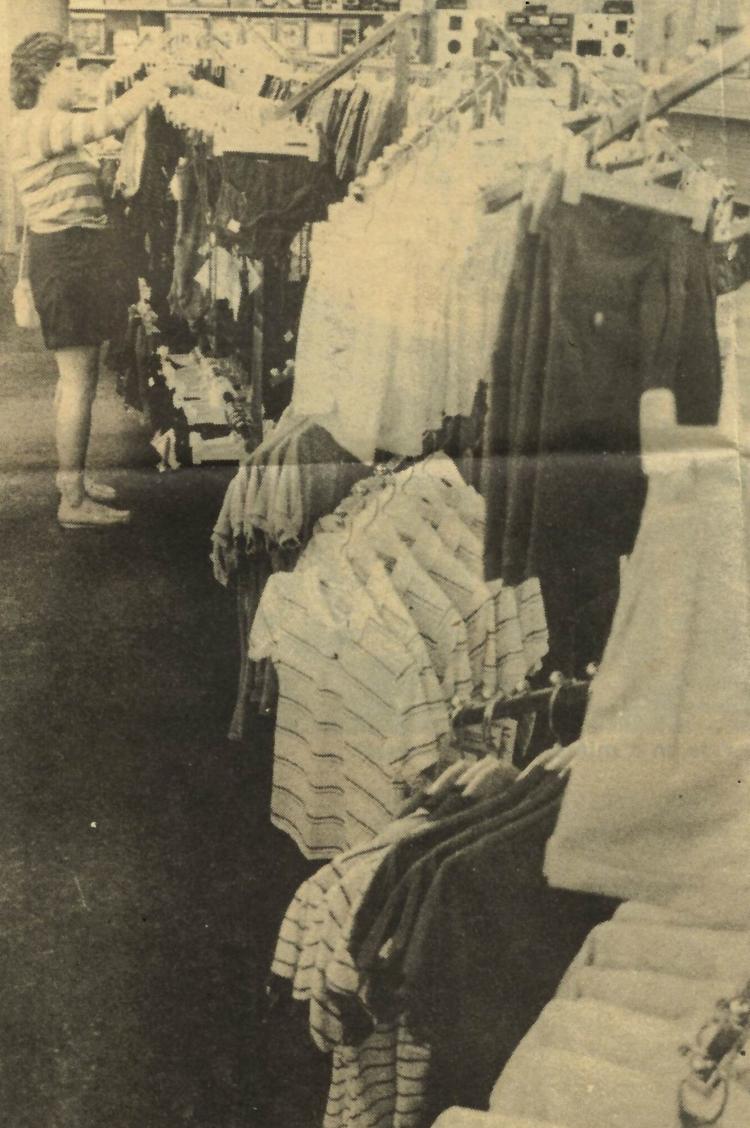 Ferris Shoe and Leather Repair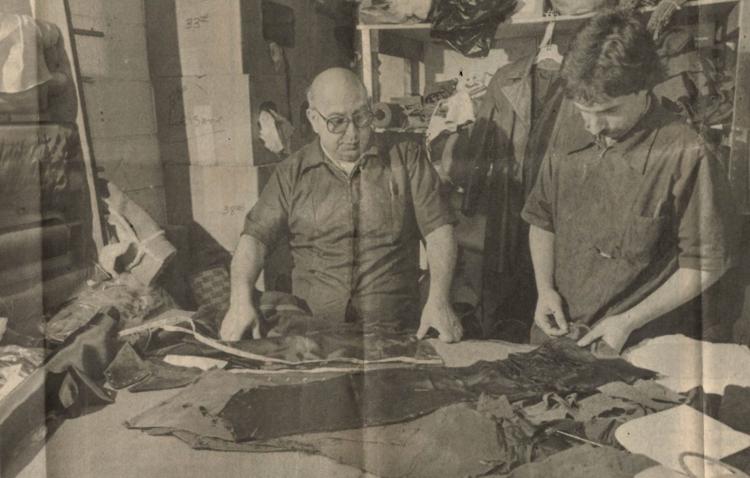 1980: First Bank-La Crosse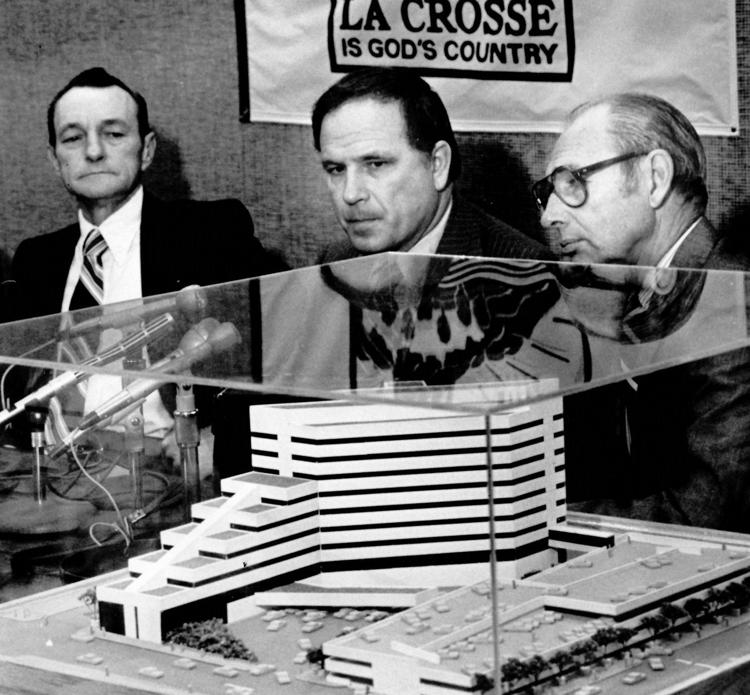 Frenchy's Market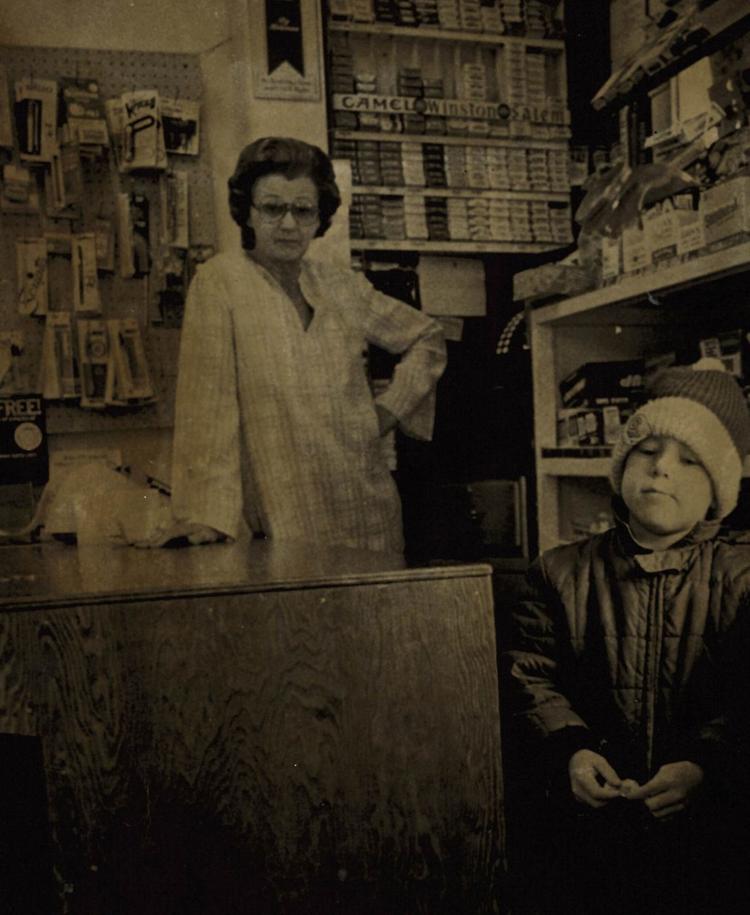 The Freight House Restaurant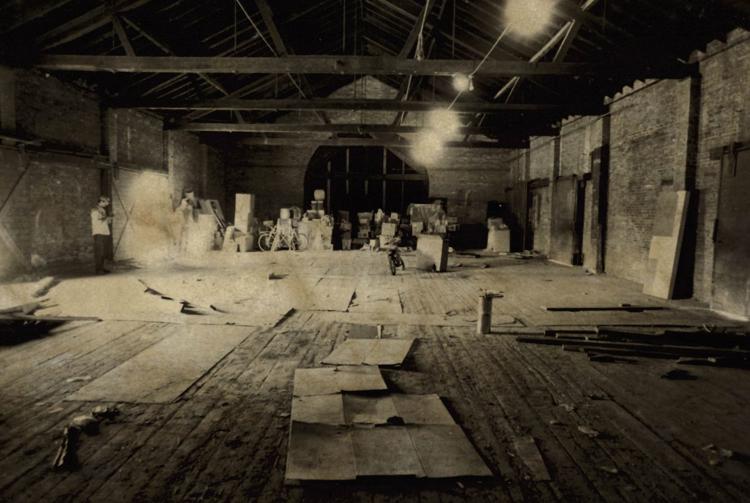 First Federal Savings and Loan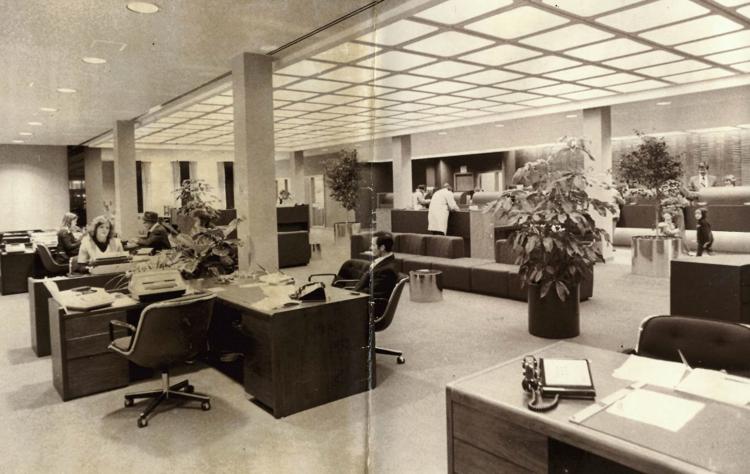 Fastenal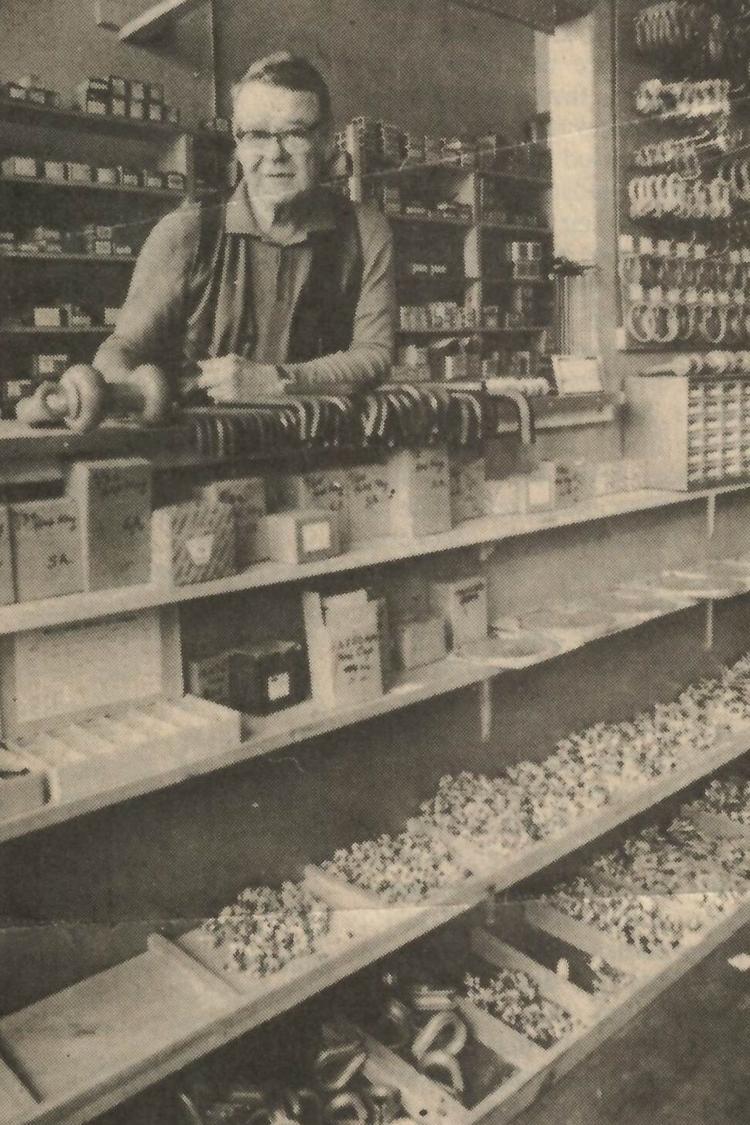 Four Seasons Lounge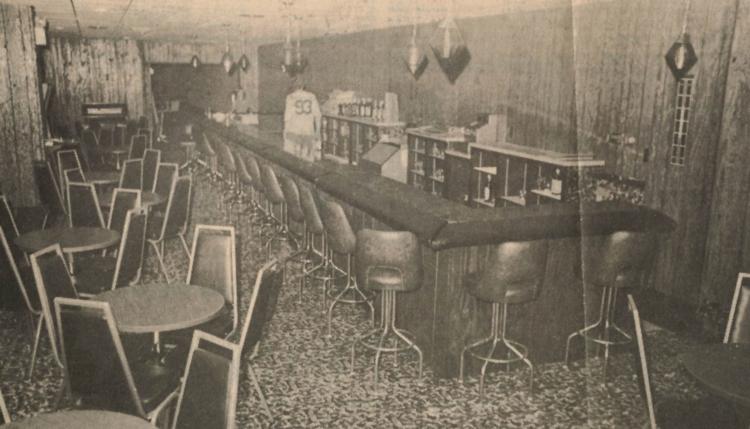 Fireside Restaurant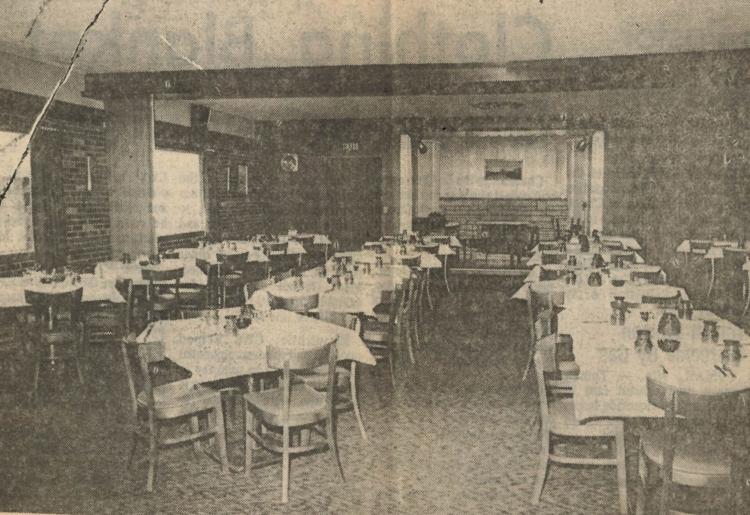 Fitting Knit Shop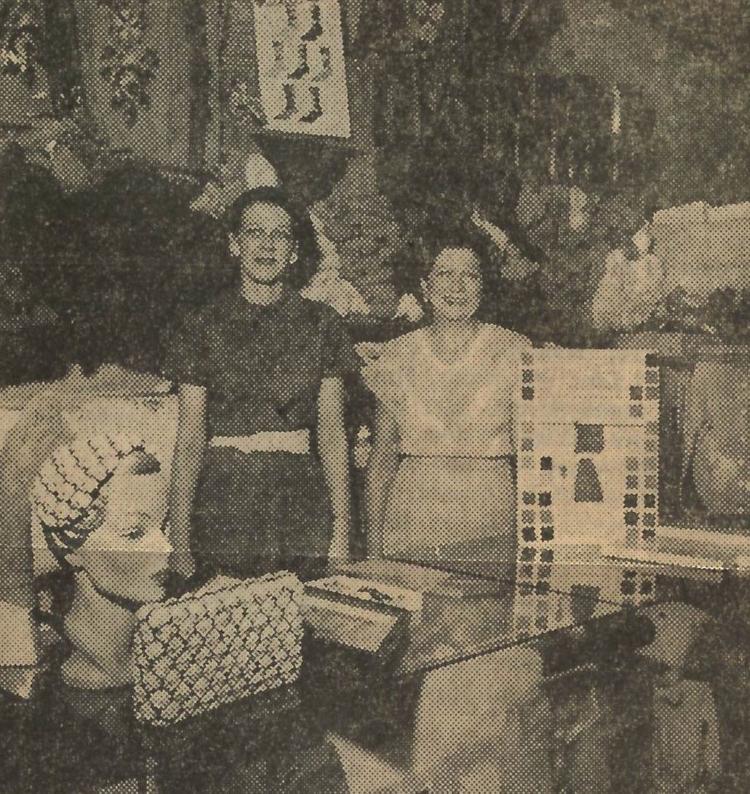 Ground Round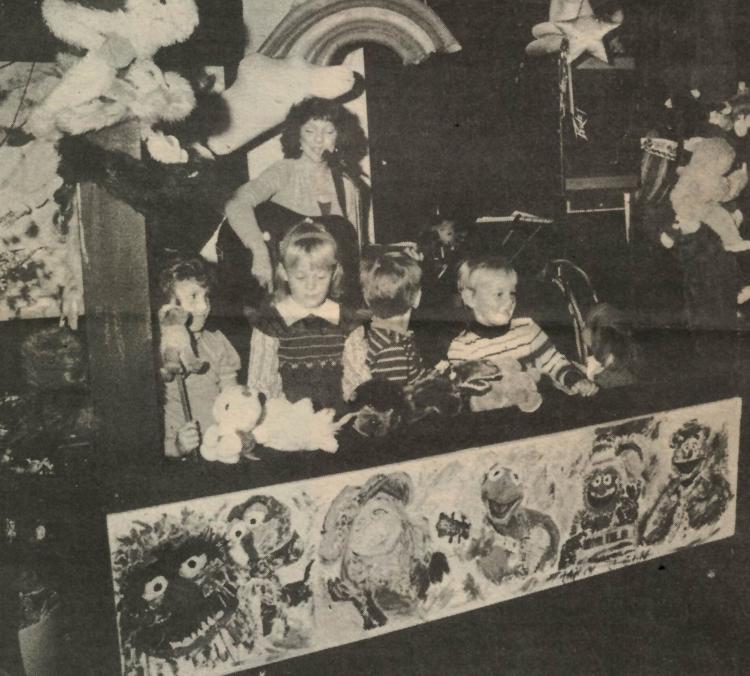 Gantert's Furniture Co.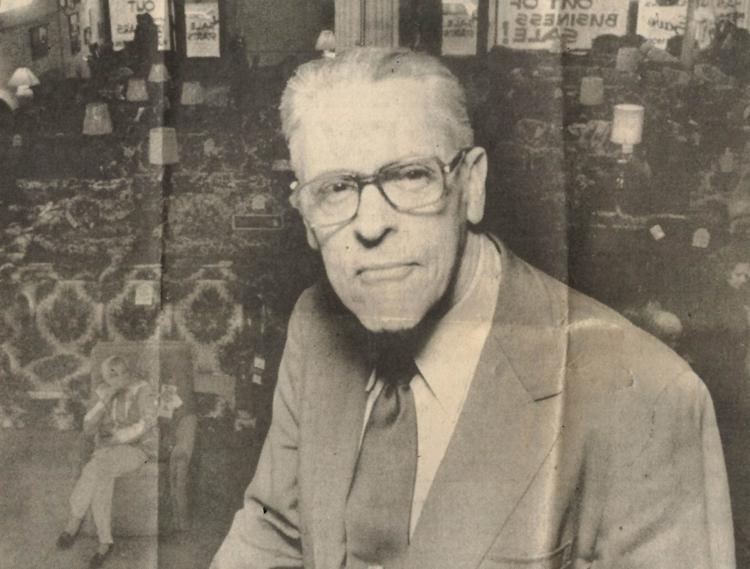 Gaslight Gifts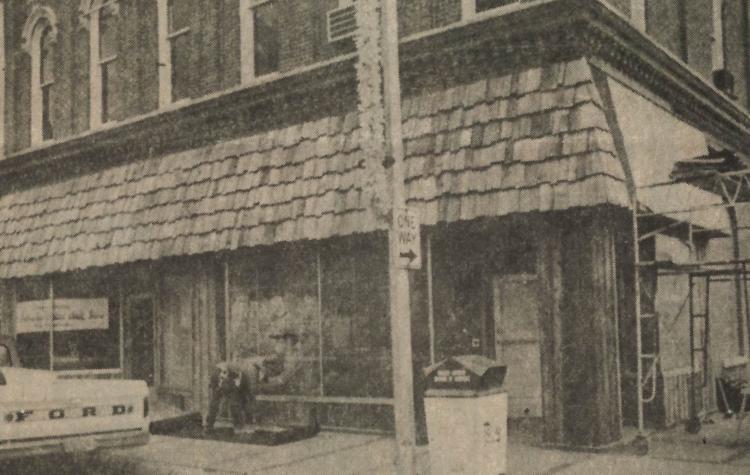 Greenery Shop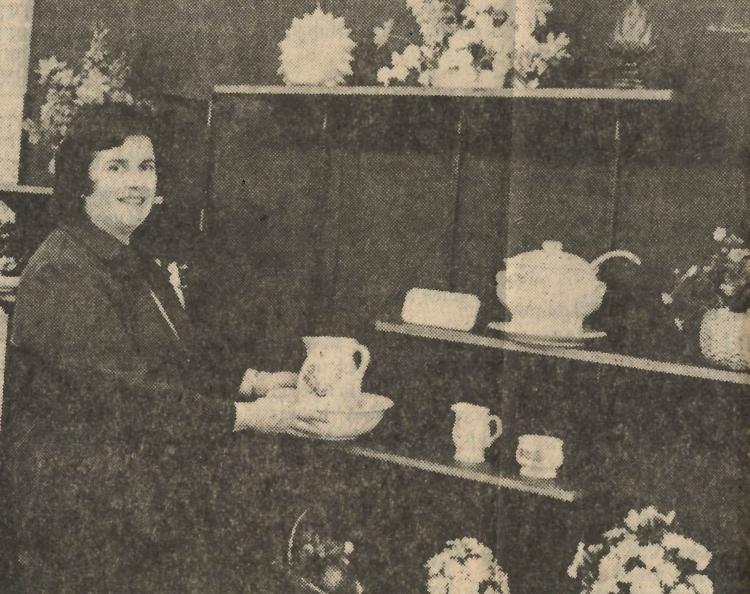 Guys and Dolls Billiard Parlor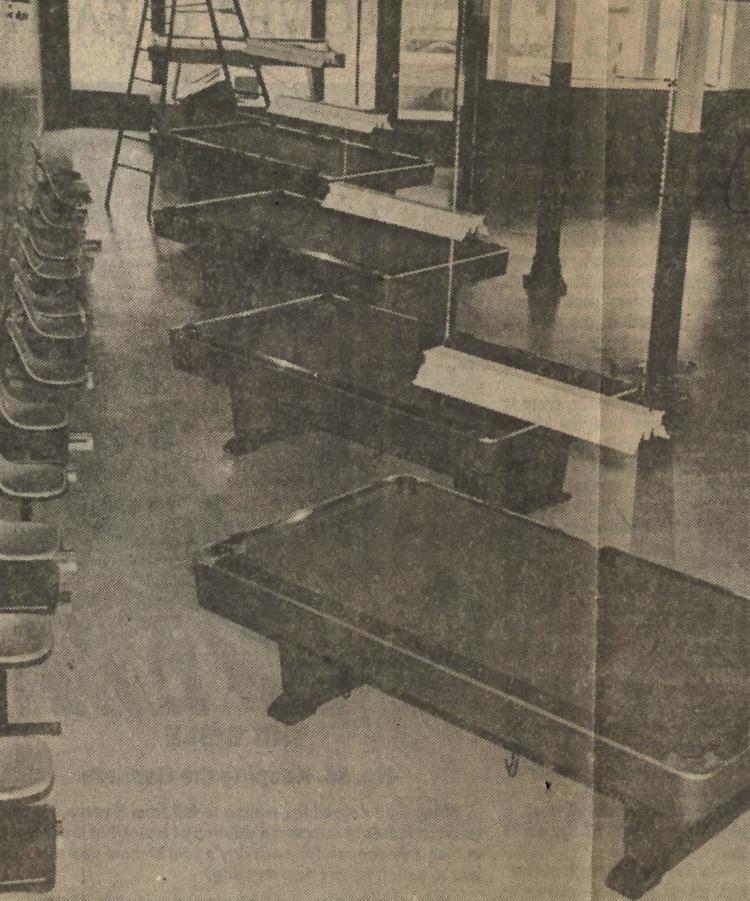 Gerrard Realty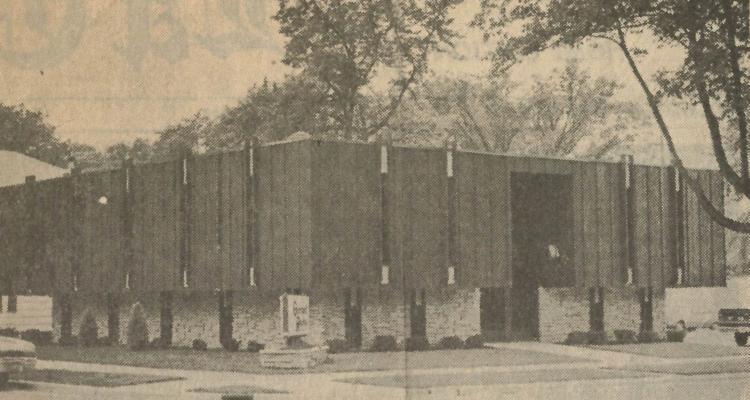 Greyhound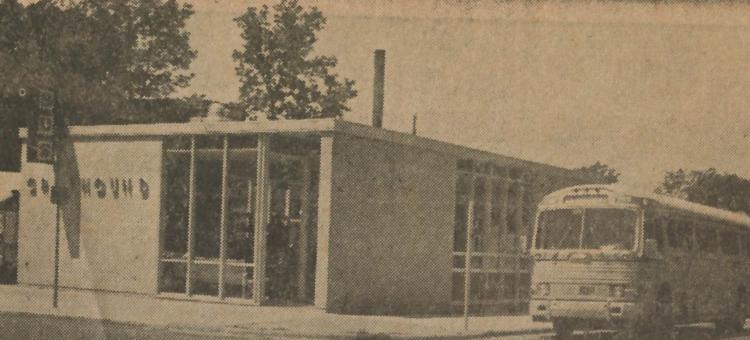 Gambles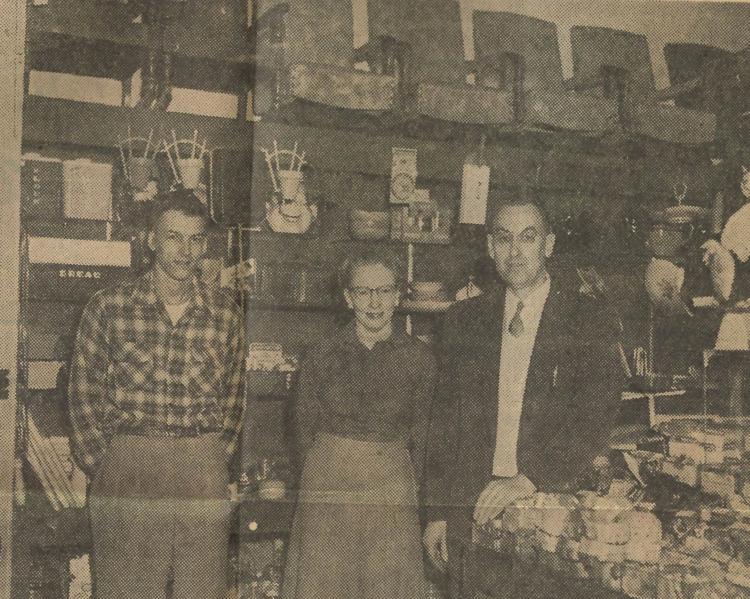 Garvalia China Shop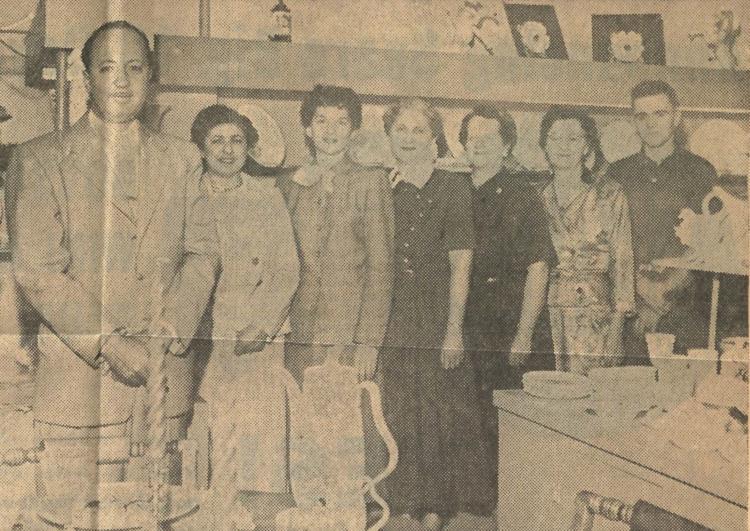 1948: Grand Hotel
Happy Joe's Pizza and Ice Cream Parlor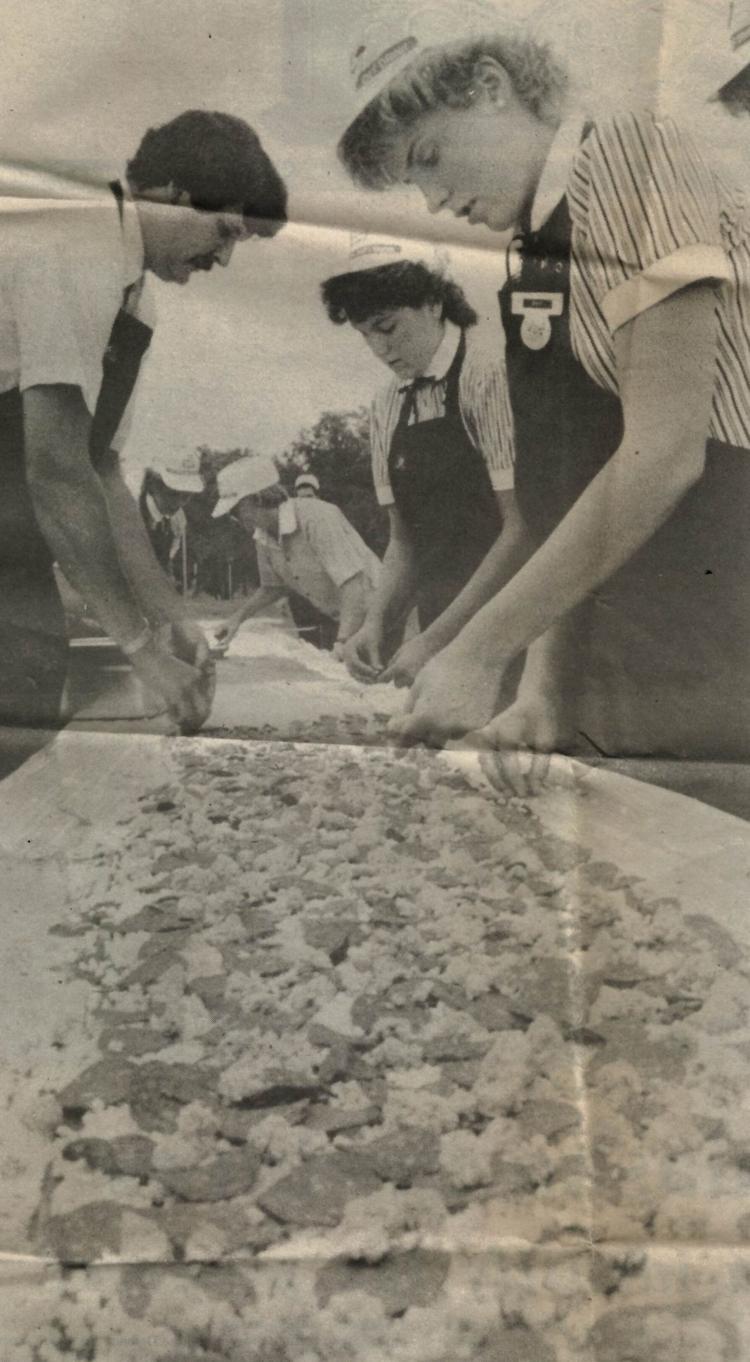 1984: Hollywood Theater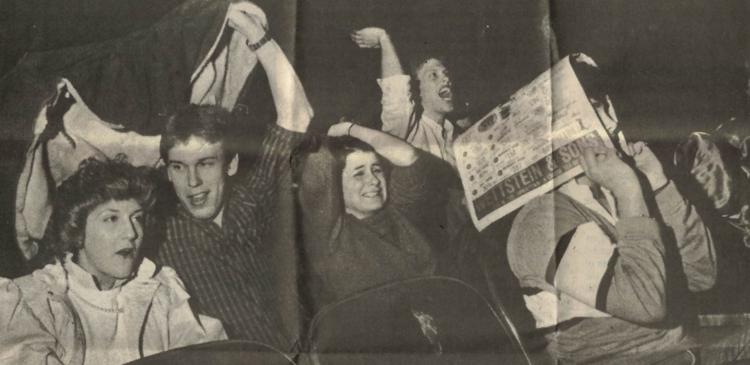 Hansen's IGA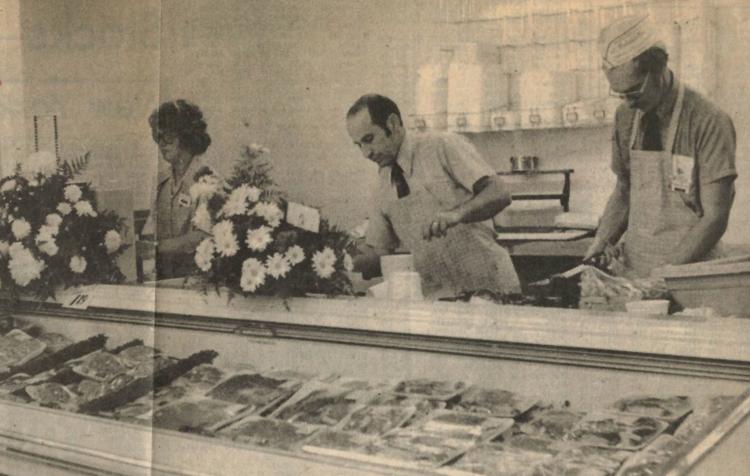 Herberger's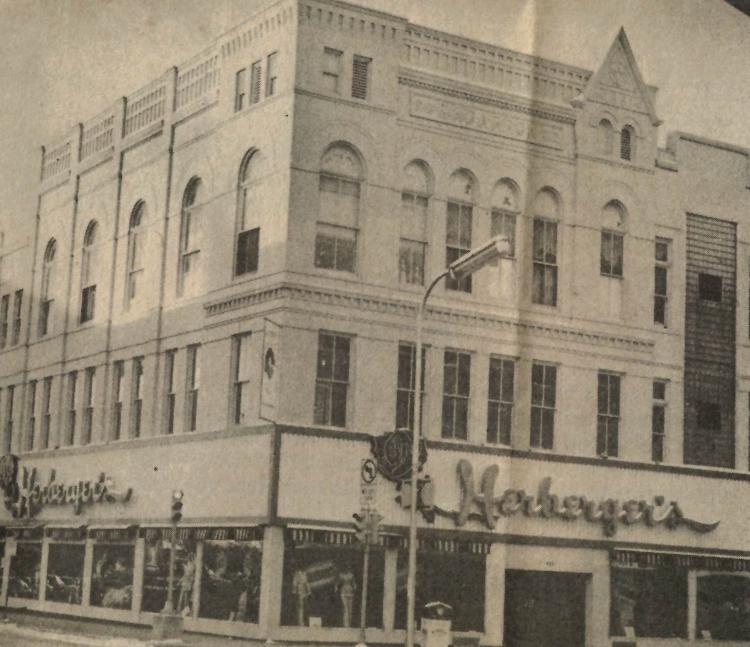 Hungry Peddler
1972: Hoffman House Restaurant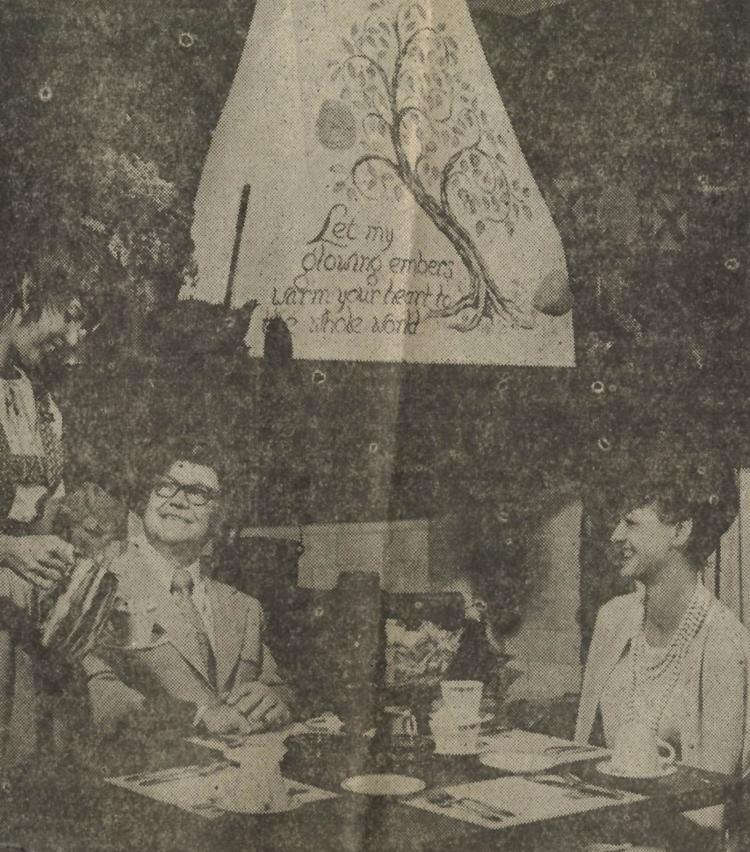 Hoeschler Drugs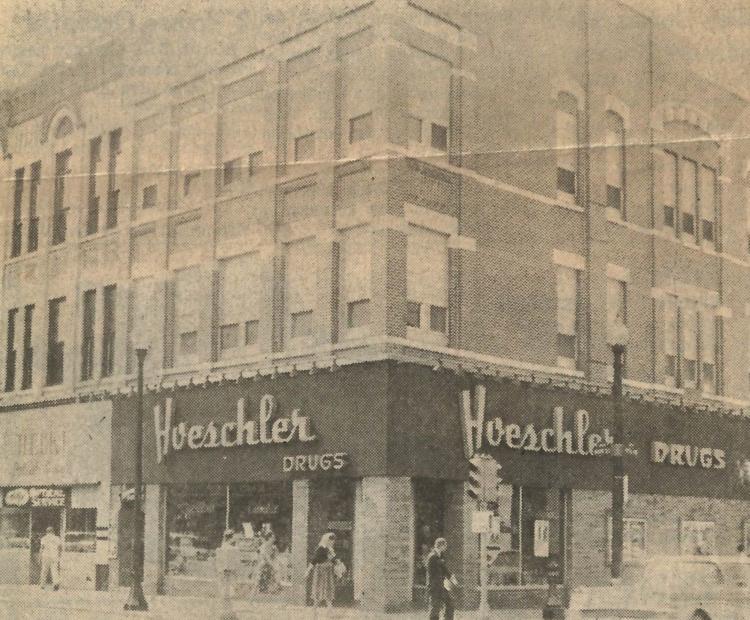 Honig's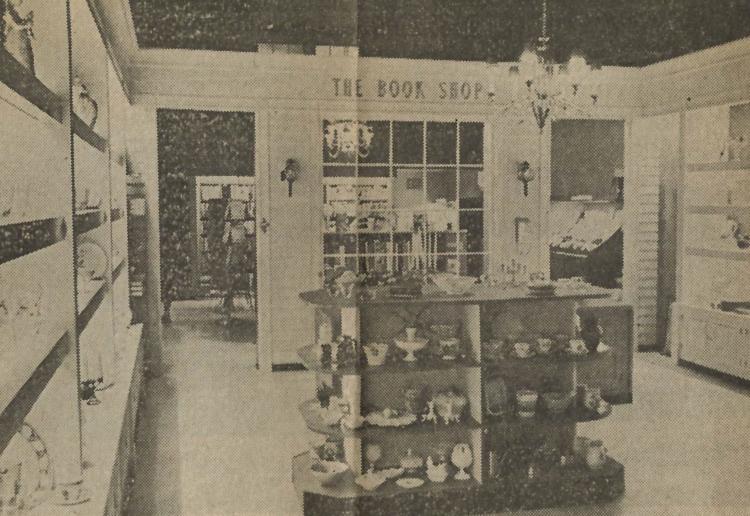 Henry's Drive-In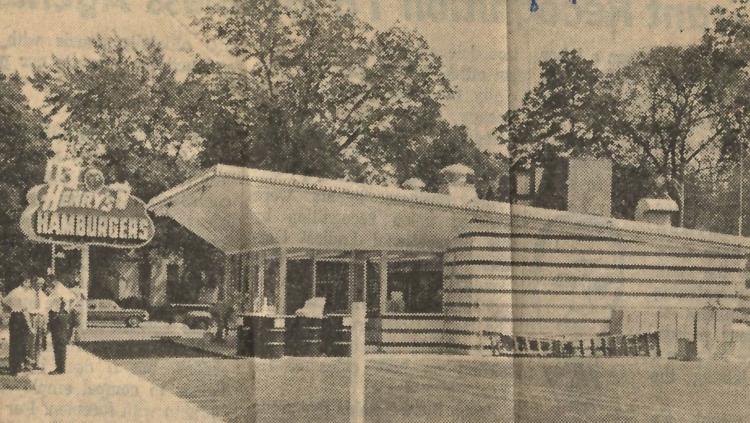 Holiday Inn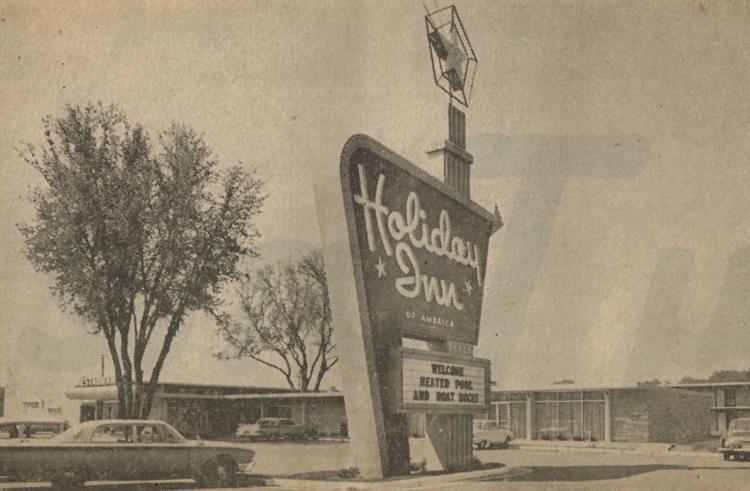 1954: Howards Clothes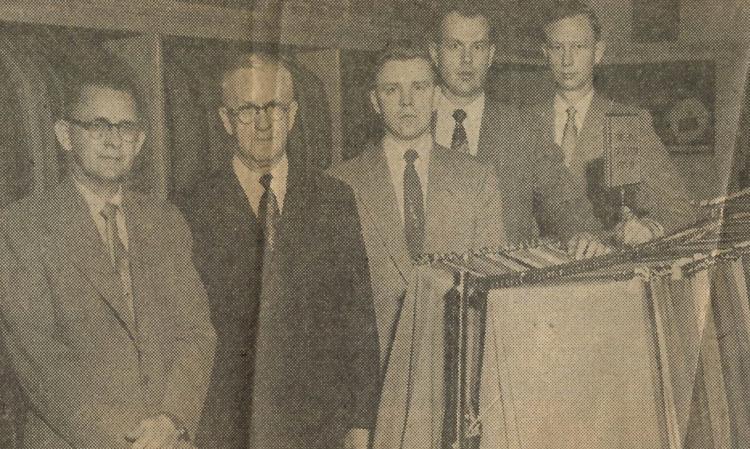 1954: Heraldson's Shoe Store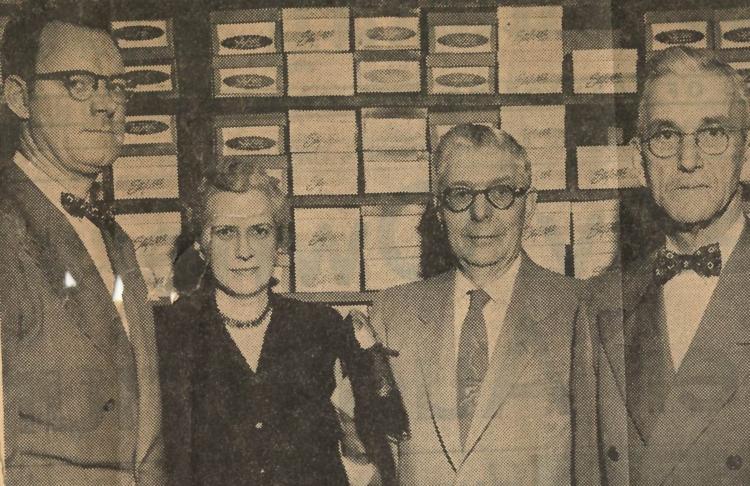 1952: Harmony Cafe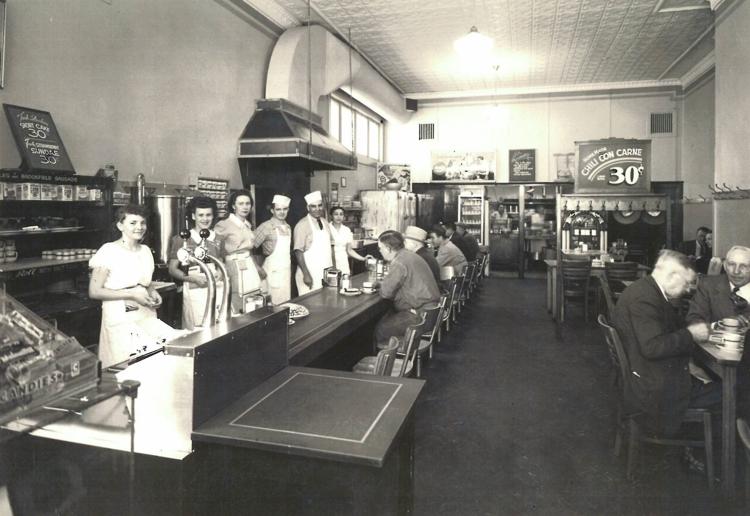 International Video and Gift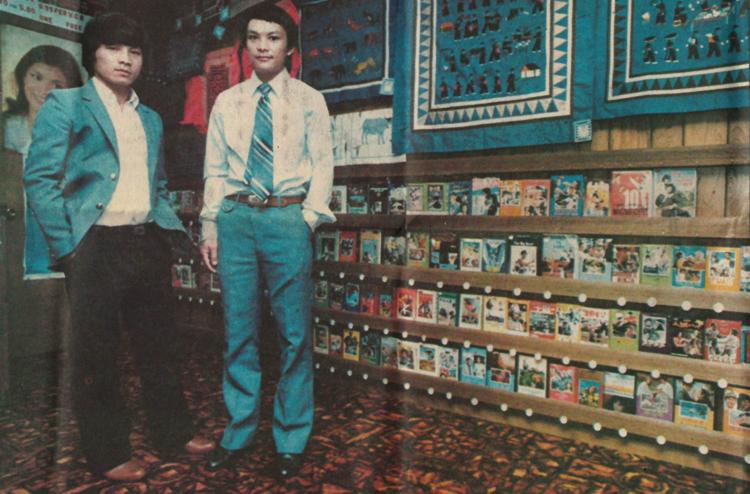 International Bake Shoppe
Interior Designs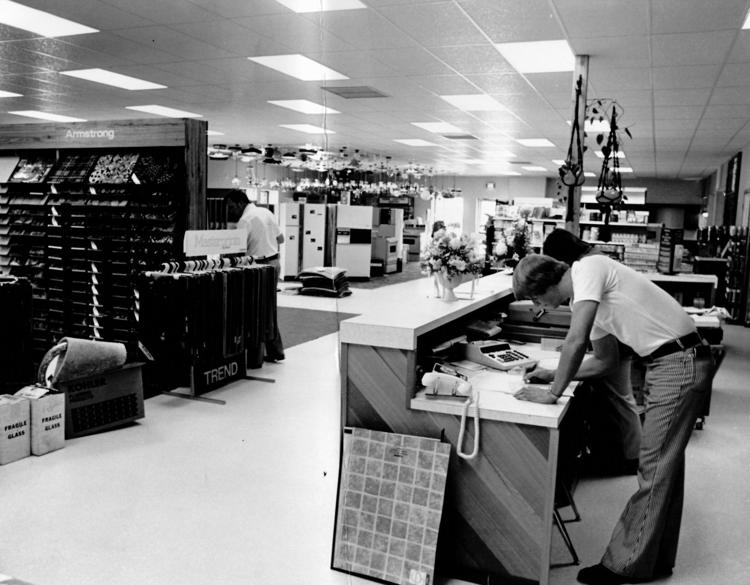 Imperial Motors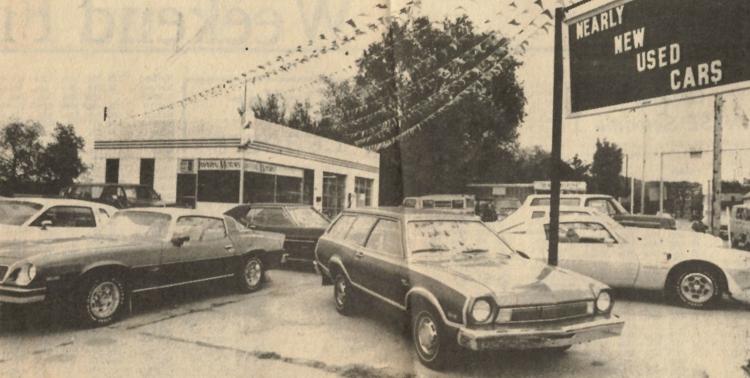 Inland Printing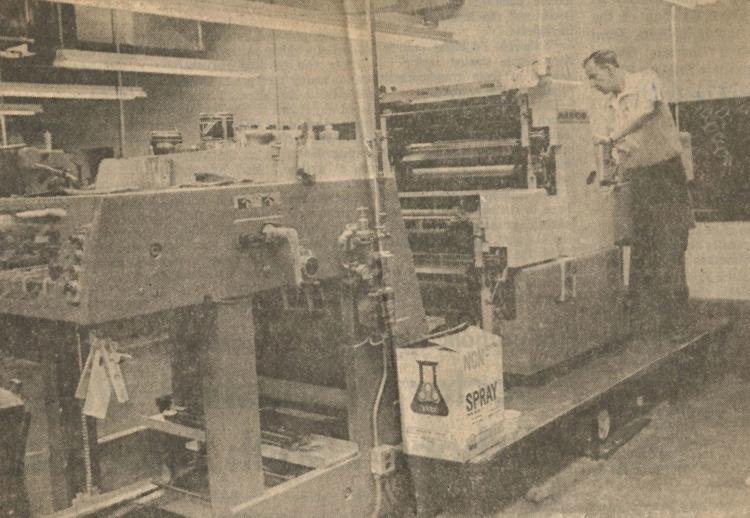 Ivy Inn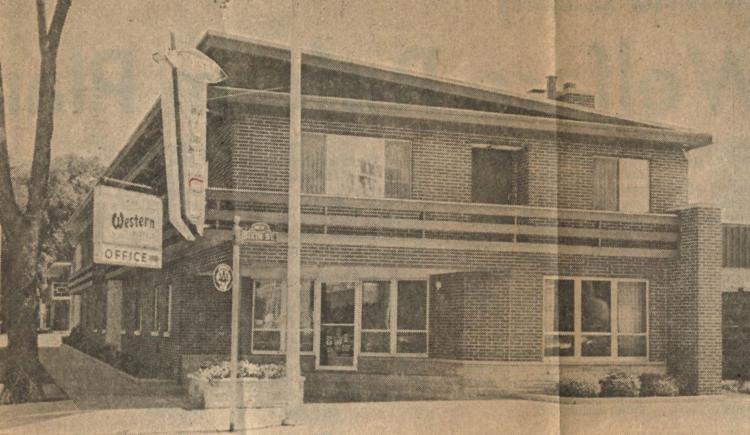 1954: Ikert's Food Market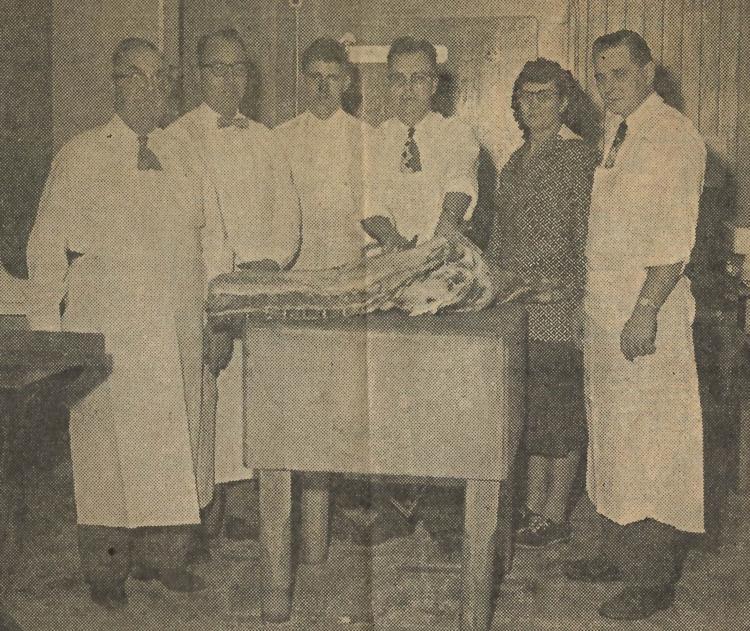 Jan Walter Fabric Shop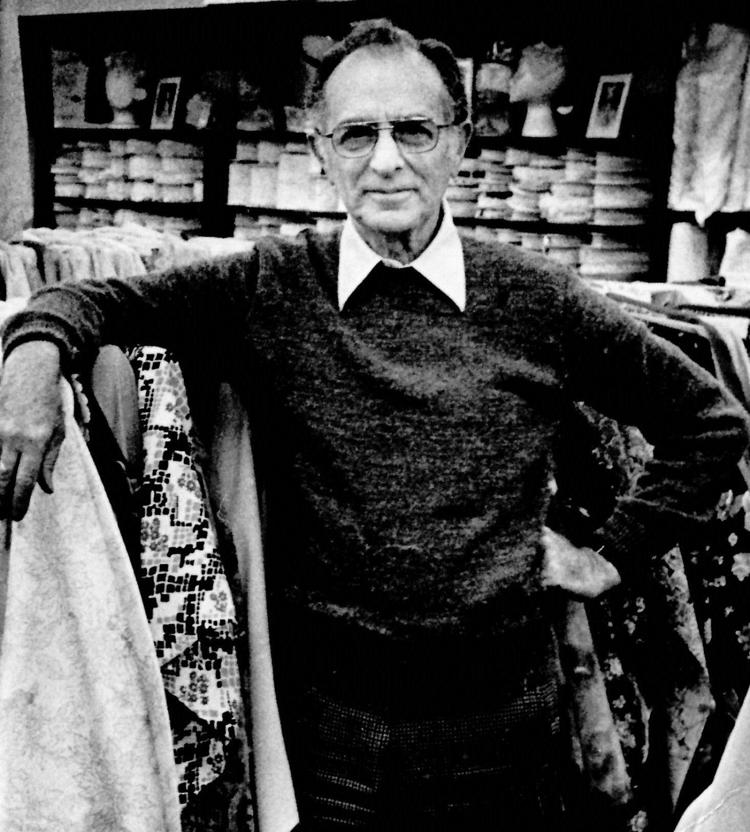 Jensen's Cafe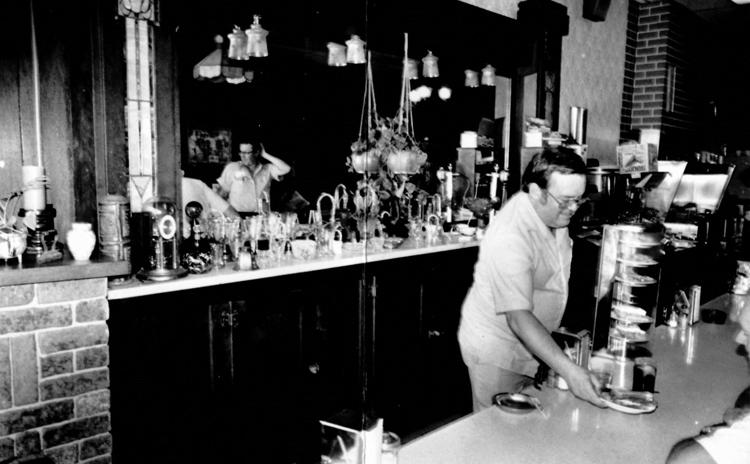 Johnnie's Aloha Service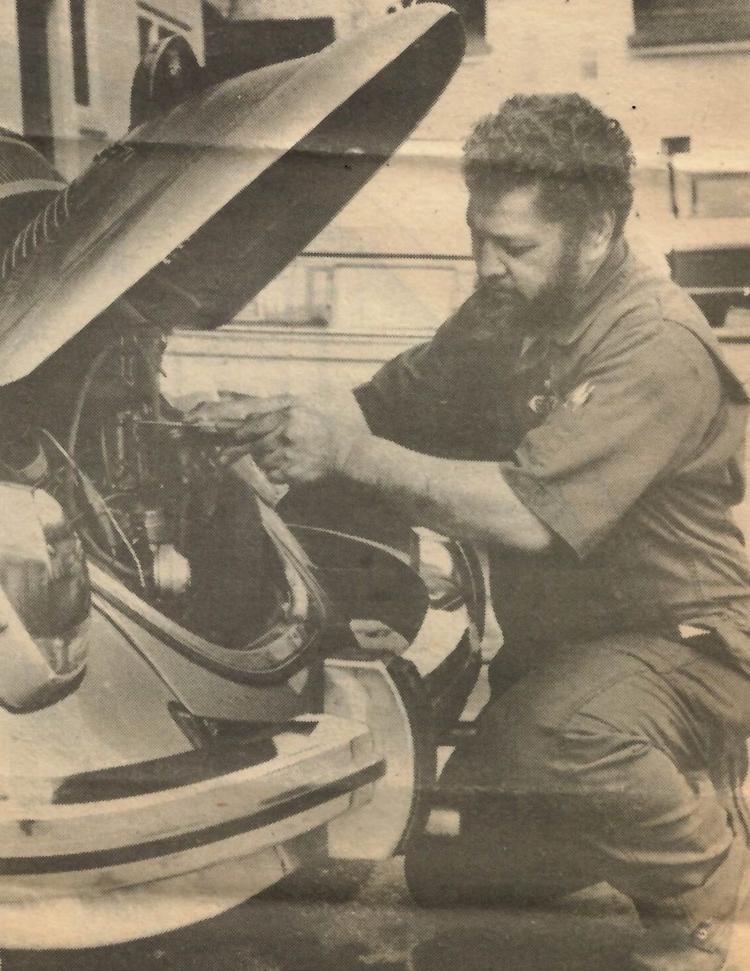 Jewel Box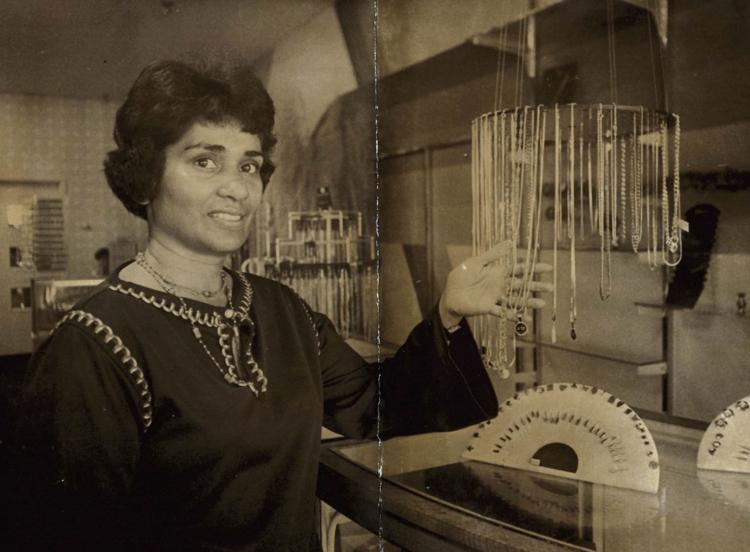 Jolivette Cleaners and Laundry
Jeffrey's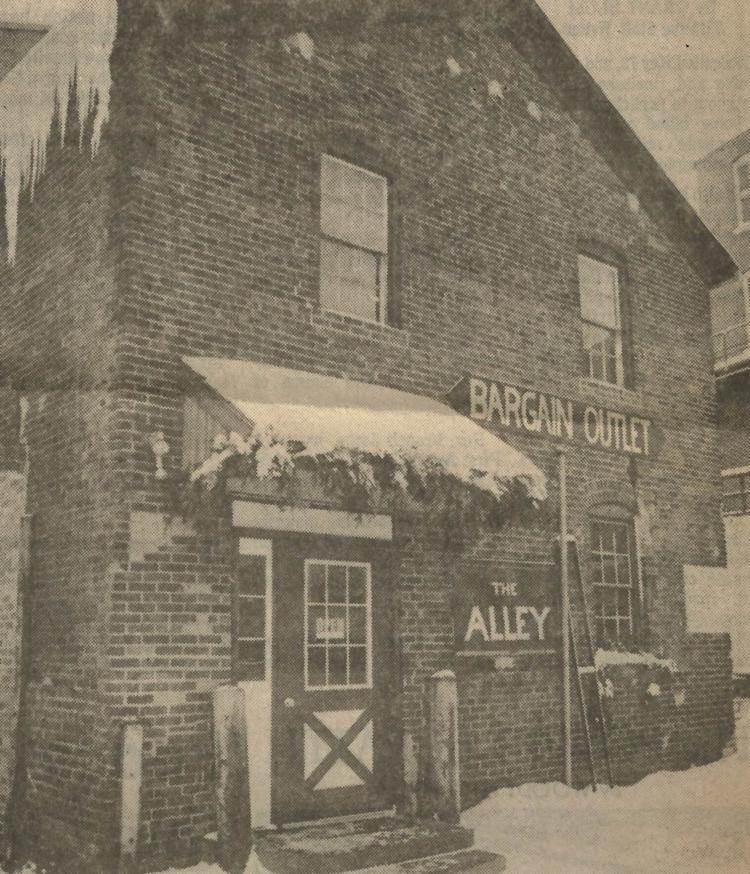 1970: Johnson's Junior Miss Shop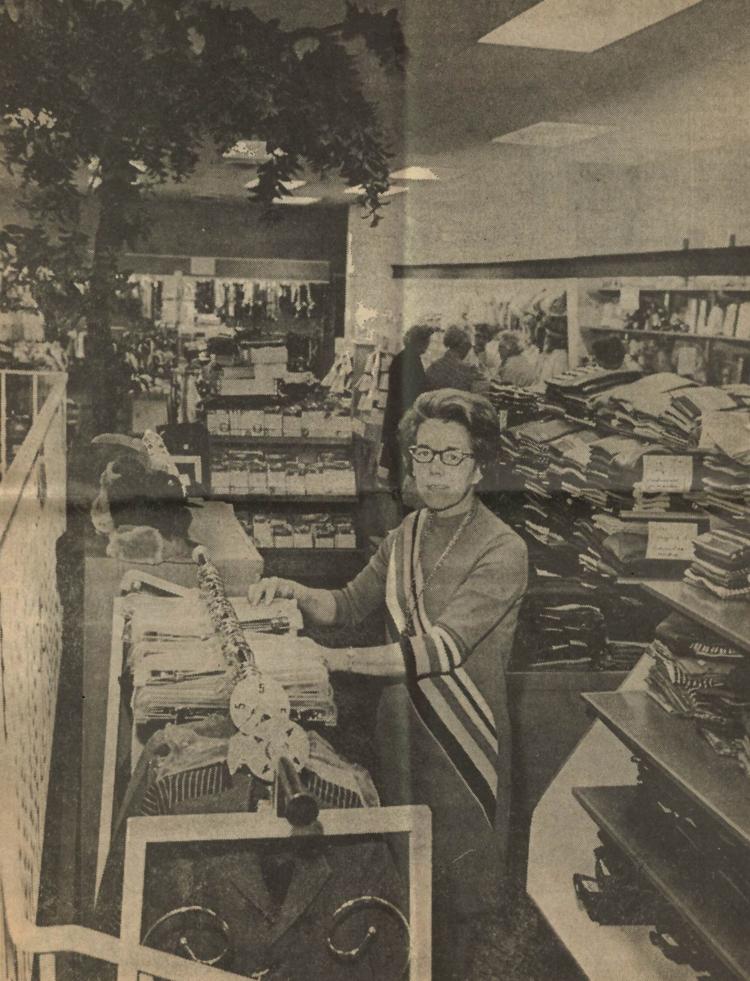 1957: Jackson Plaza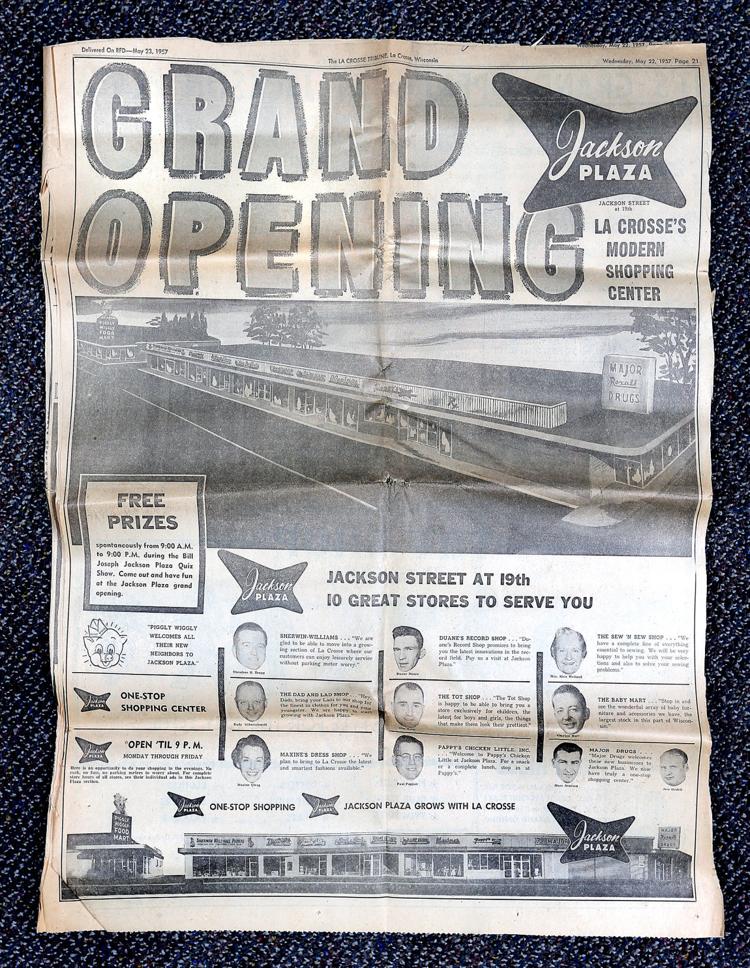 Kelly Furniture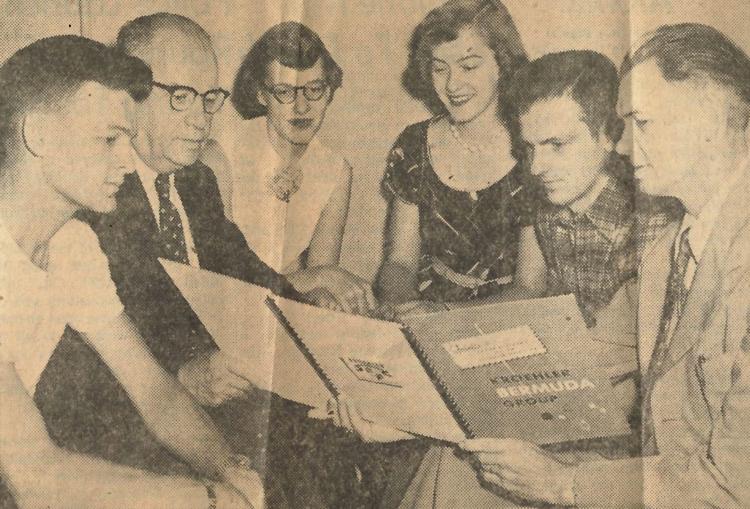 Kroner's Hardware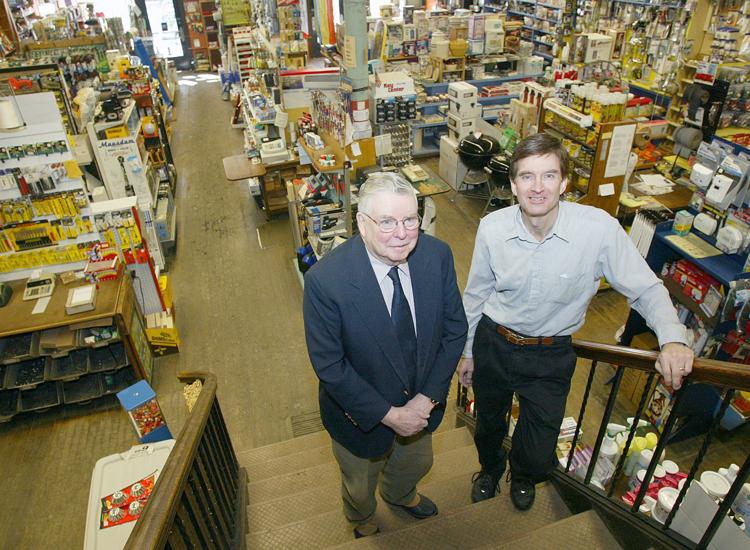 Kids Port USA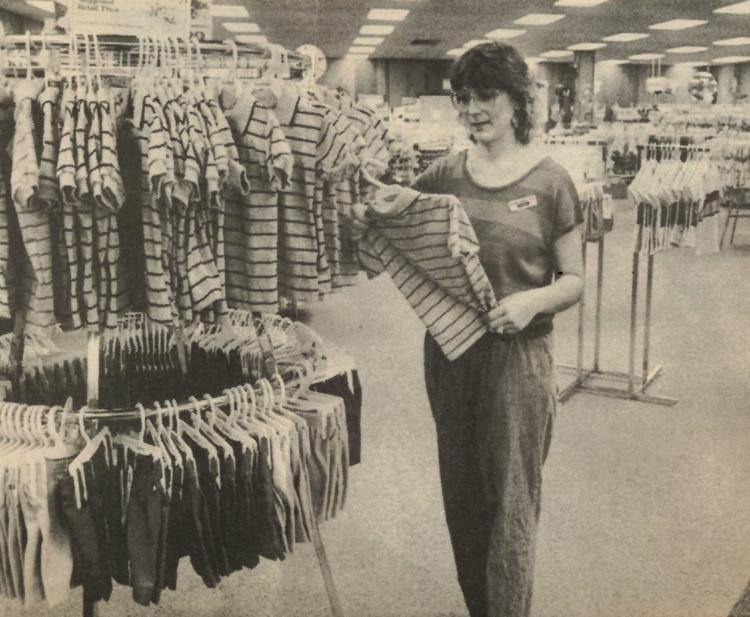 1984: K&G Costumes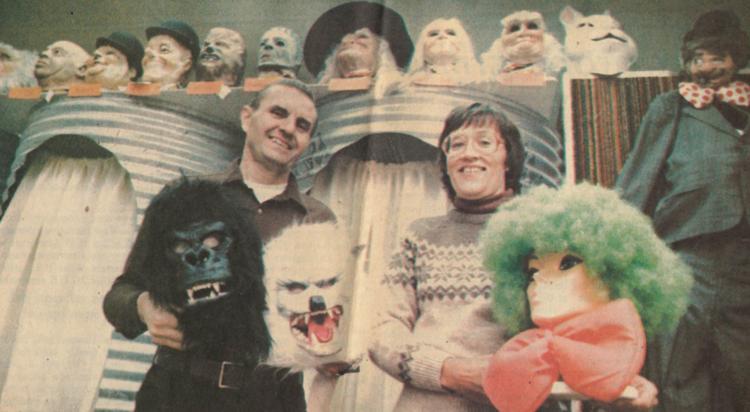 Kwik Trip
Kathan Lumber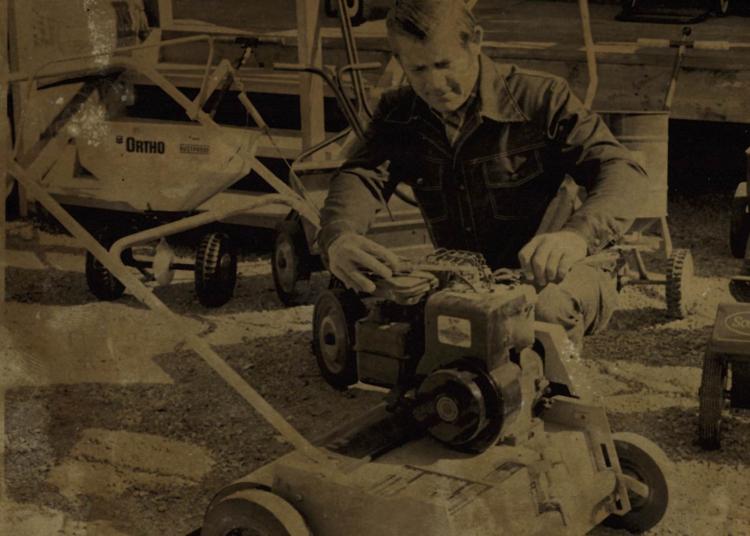 Kentucky Fried Chicken
1972: King Cinema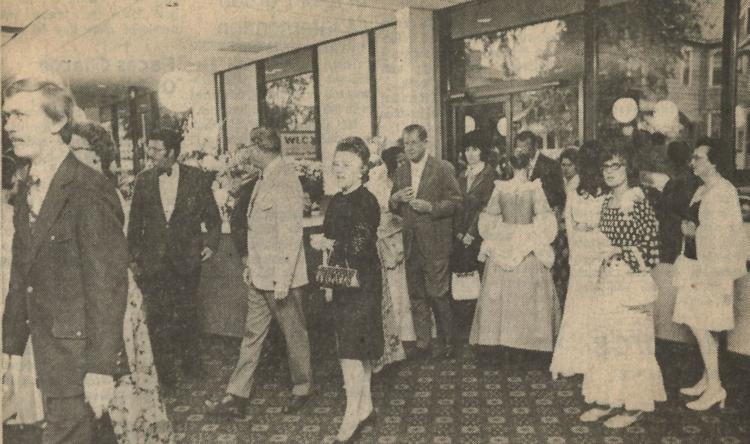 1971: Kewpee Lunch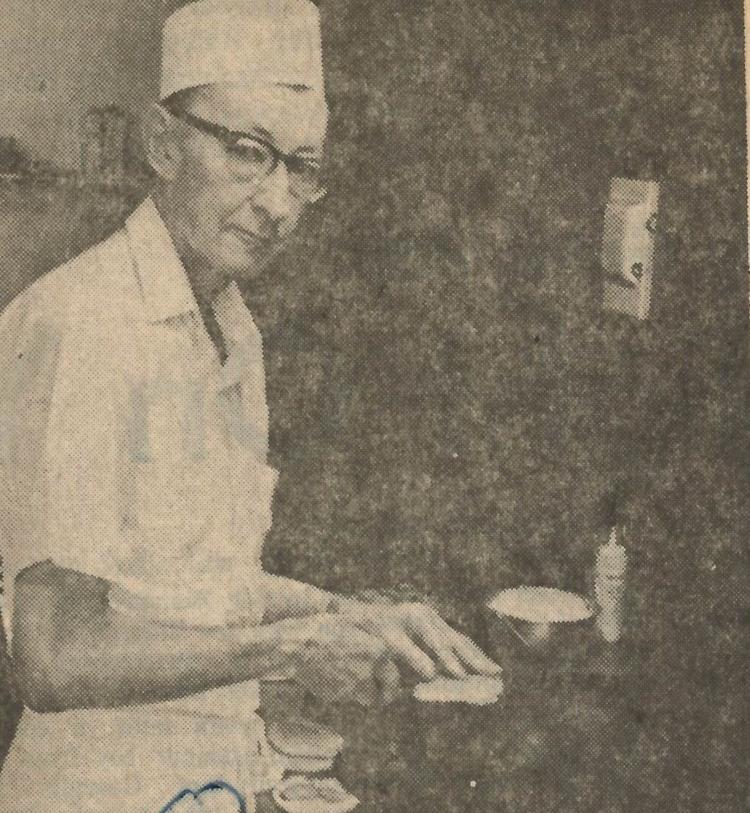 1965: Kmart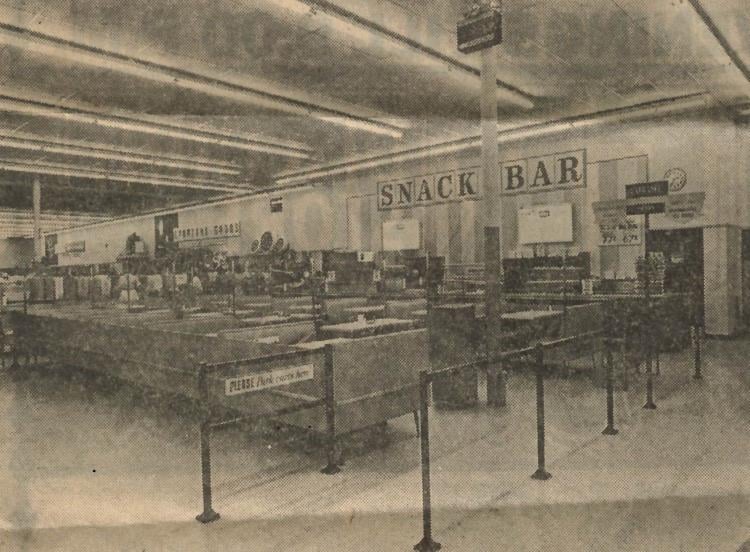 1964: Kerr's Grocery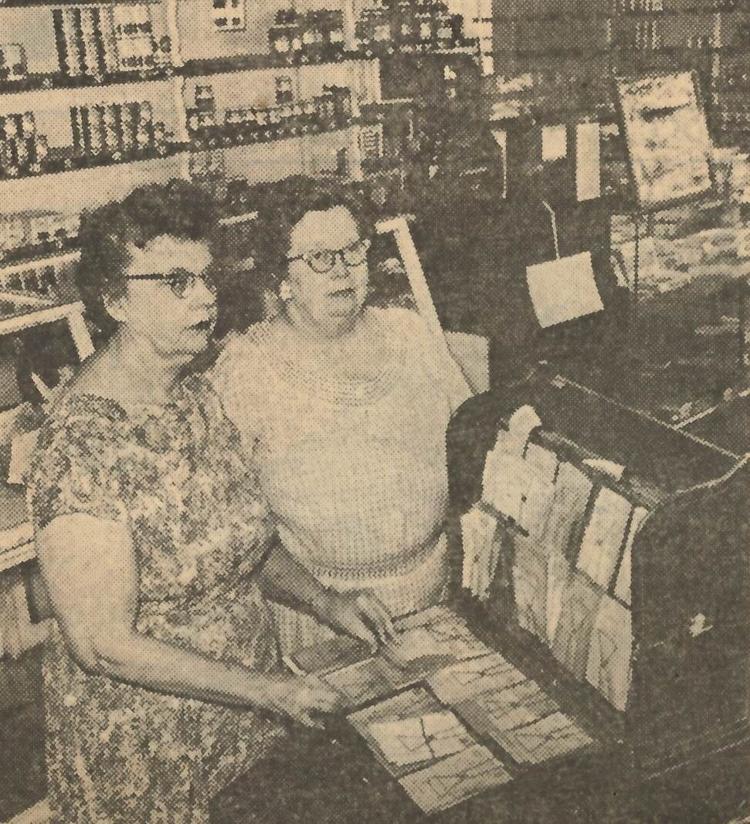 1957: Kroger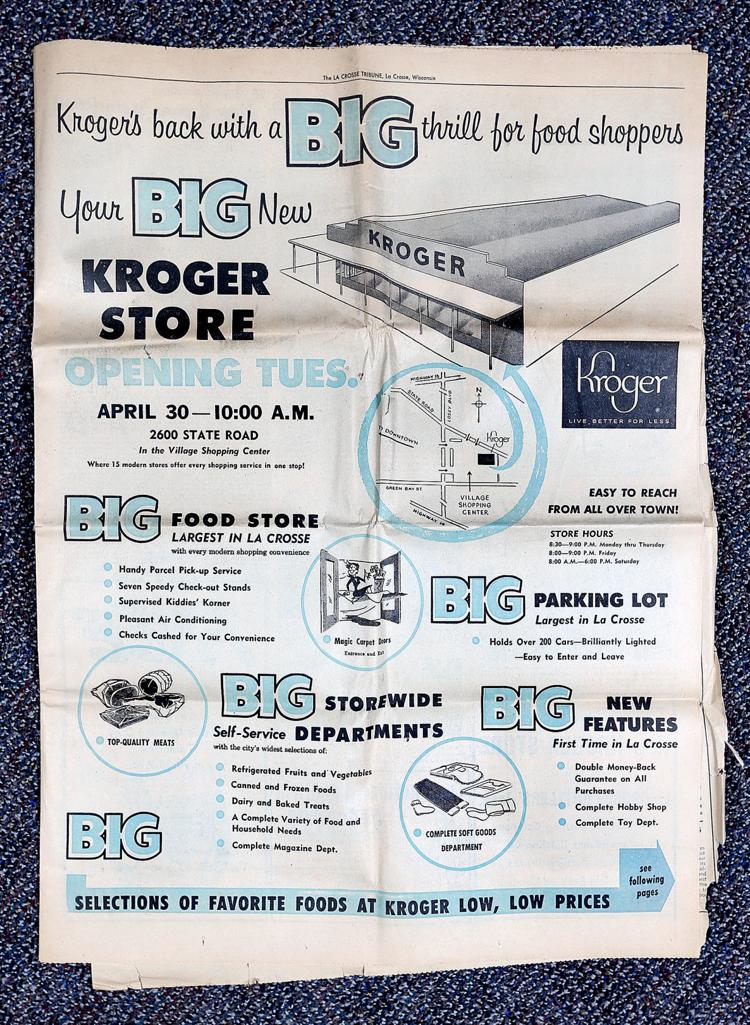 Kaybee Store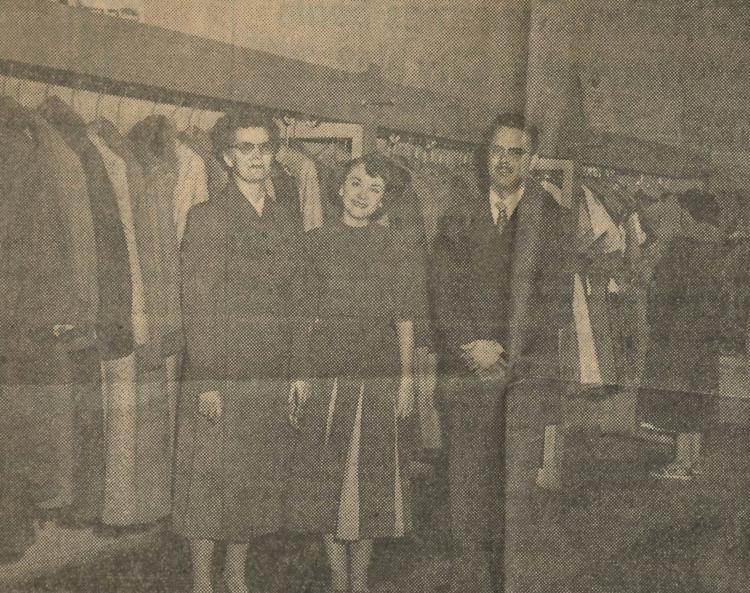 Kratt Lumber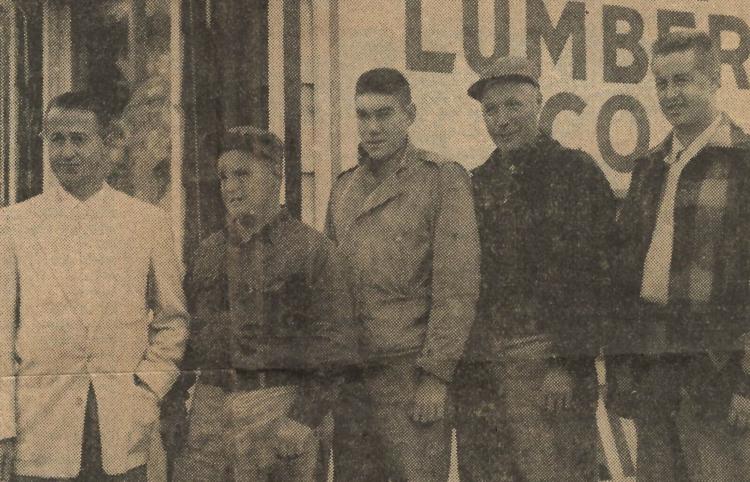 La Crosse Tribune
Linda's Bakery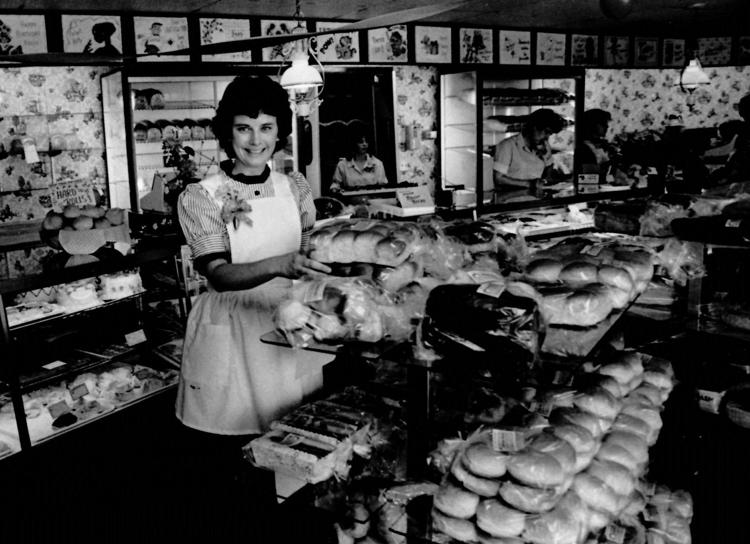 1982: Lorillard building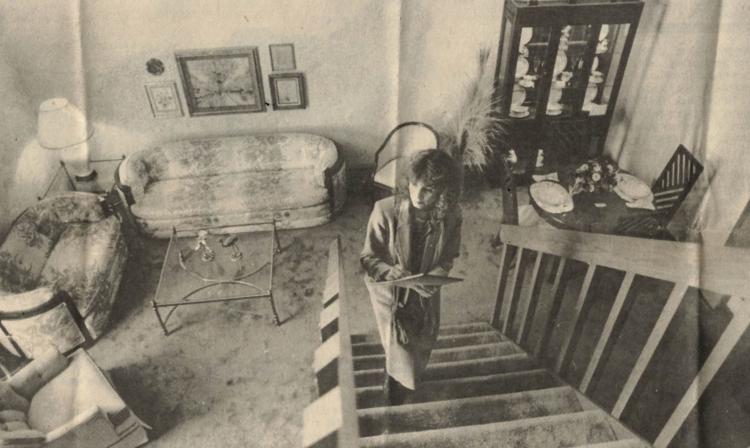 1982: Leithold Music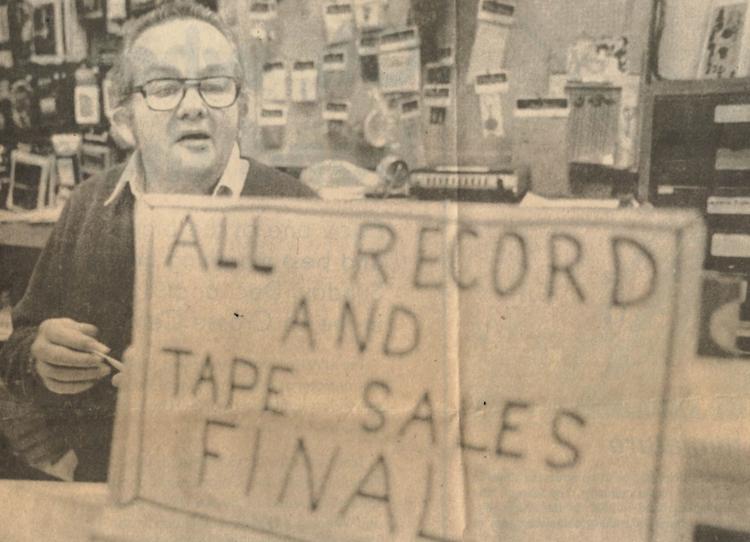 Lakeview Foods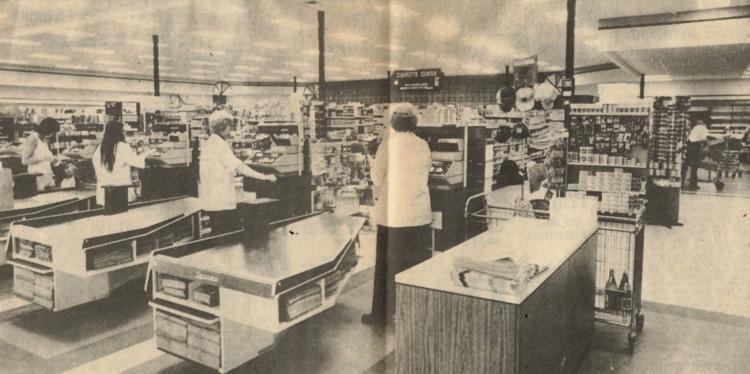 1978: La Crosse Answering Service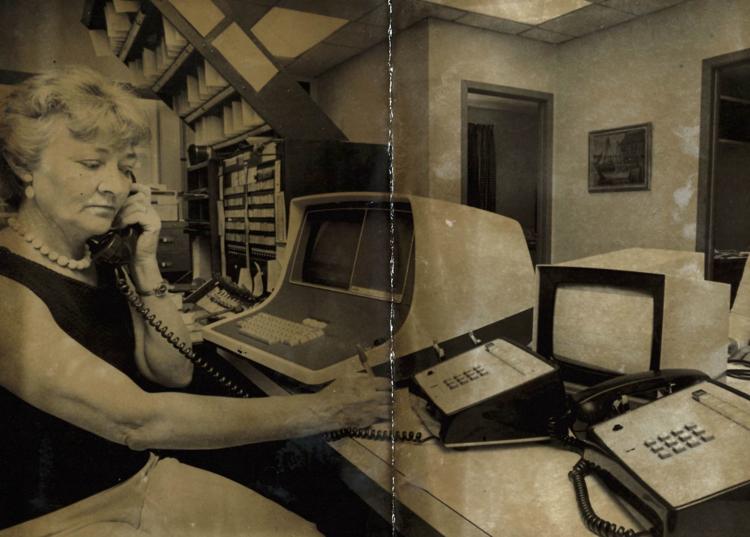 1978: Lenny's Shoe Repair
1972: Louie Bantle's Restaurant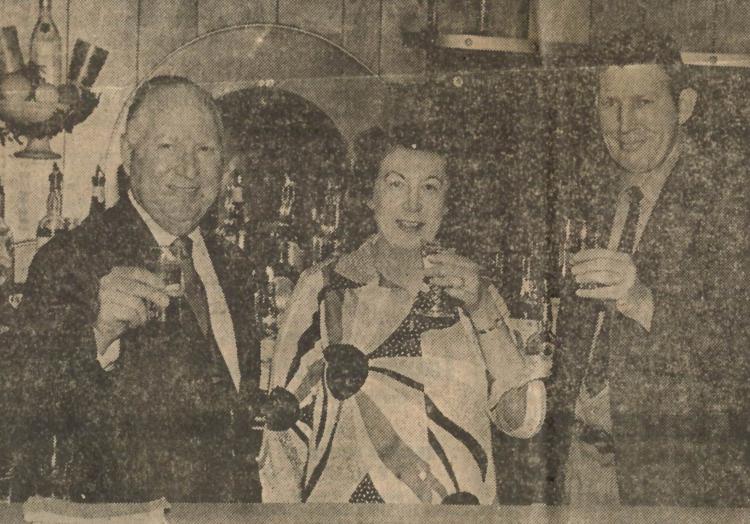 La Crosse Furniture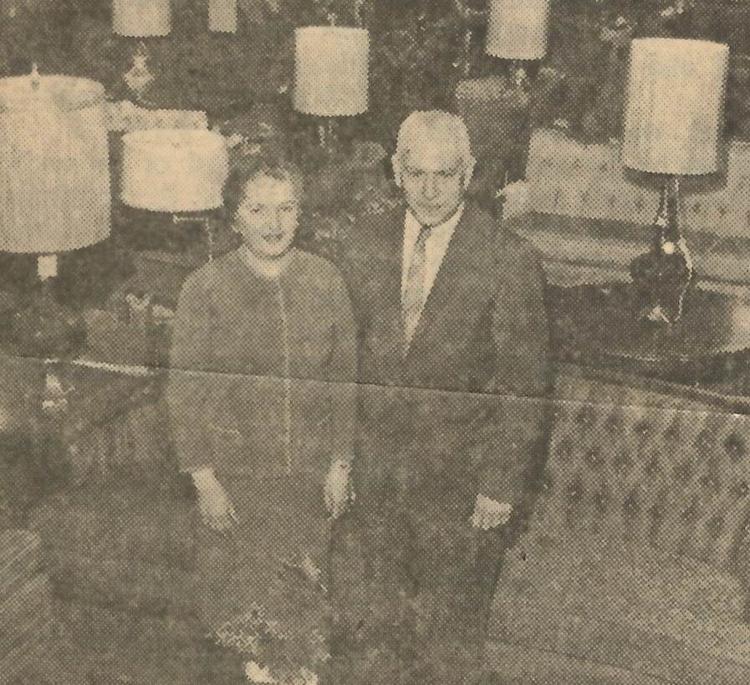 La Crosse Rubber Mills Co.

Leath Furniture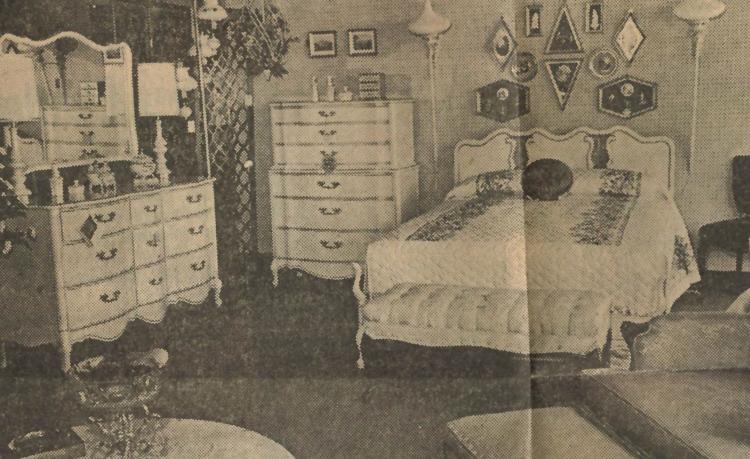 1955: La Crosse Beauty School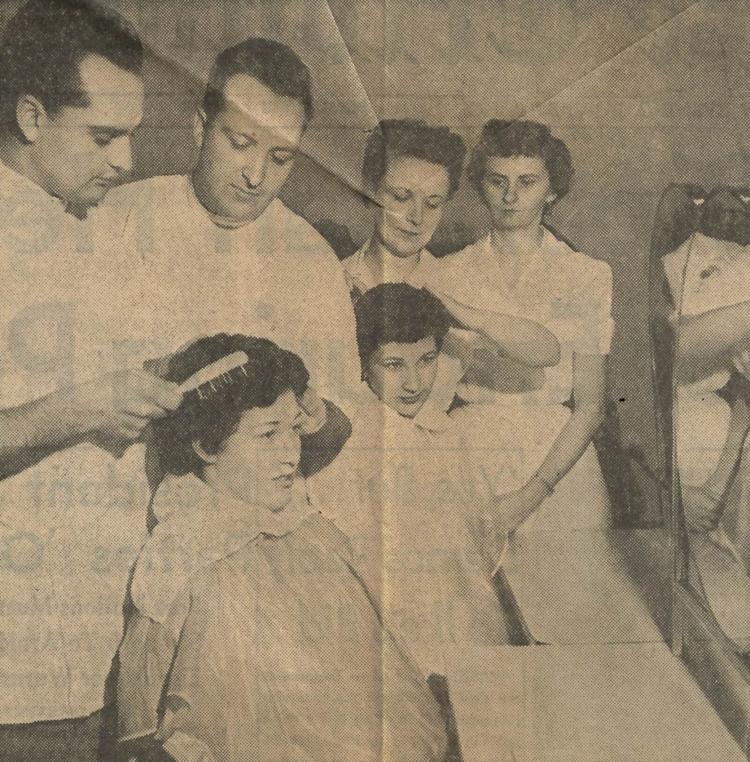 1954: Lottie's Ready-to-Wear Shoppe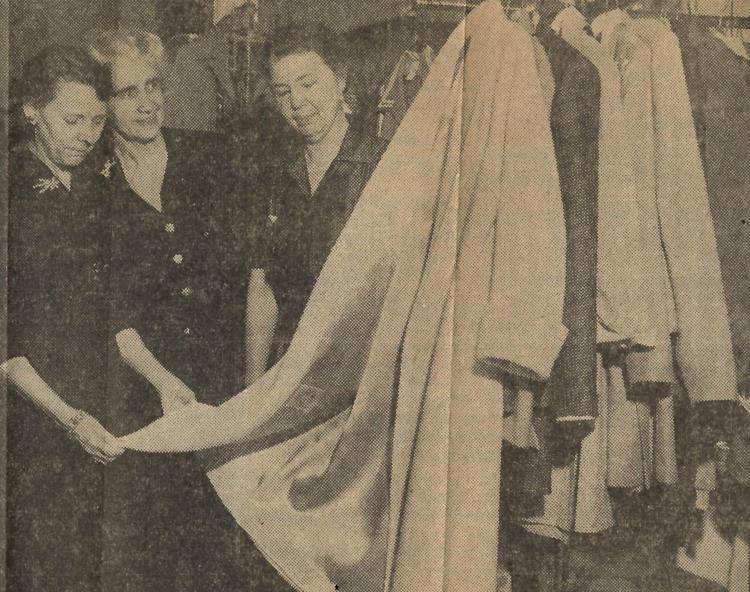 Maid-Rite Cafe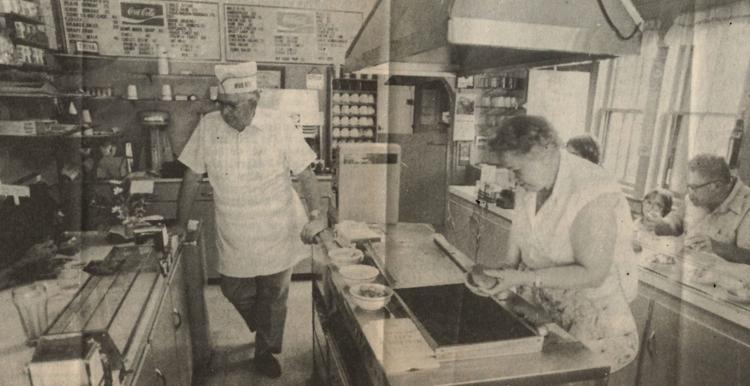 Michael's Cerise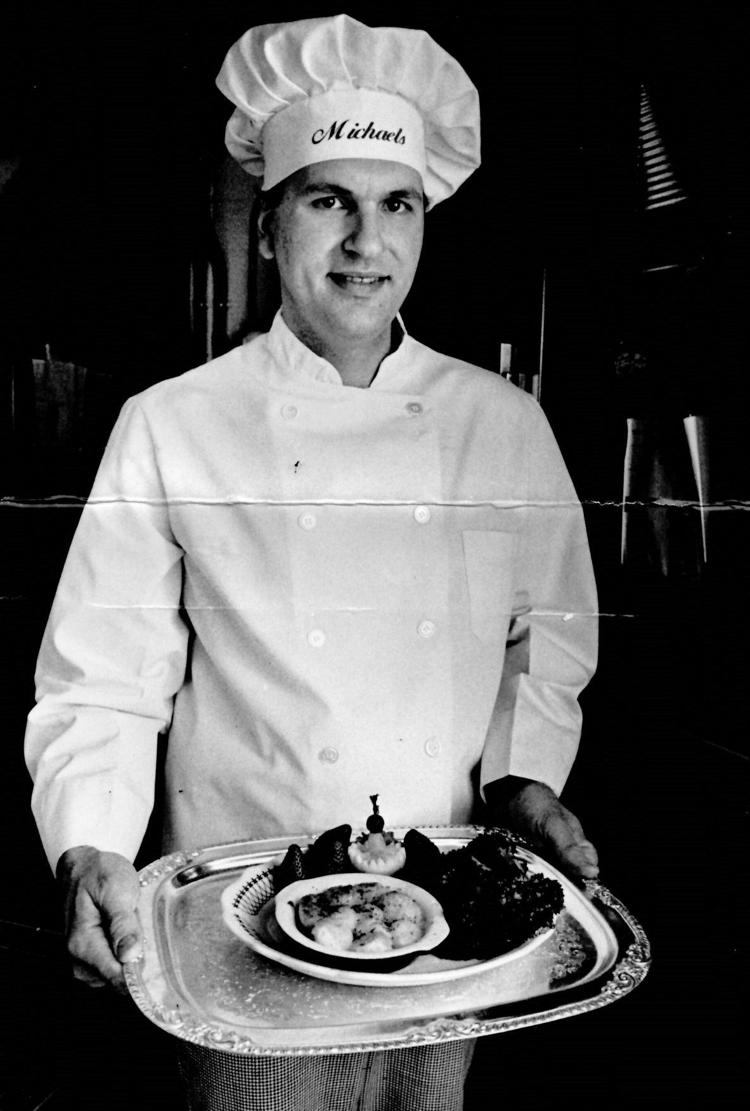 Marineland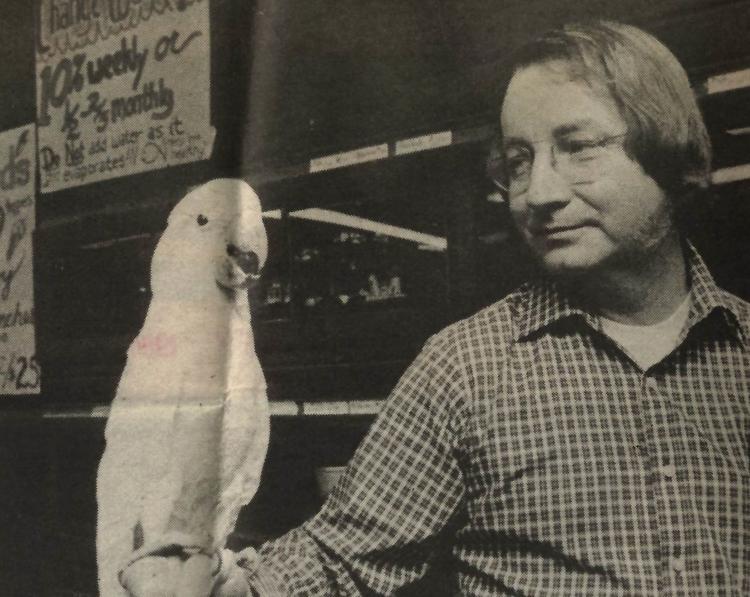 Mississippi Valley Airlines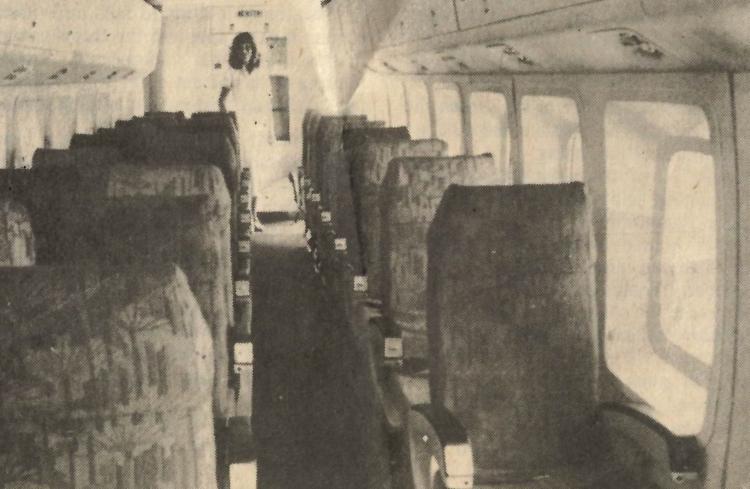 Mai-Tai Supper Club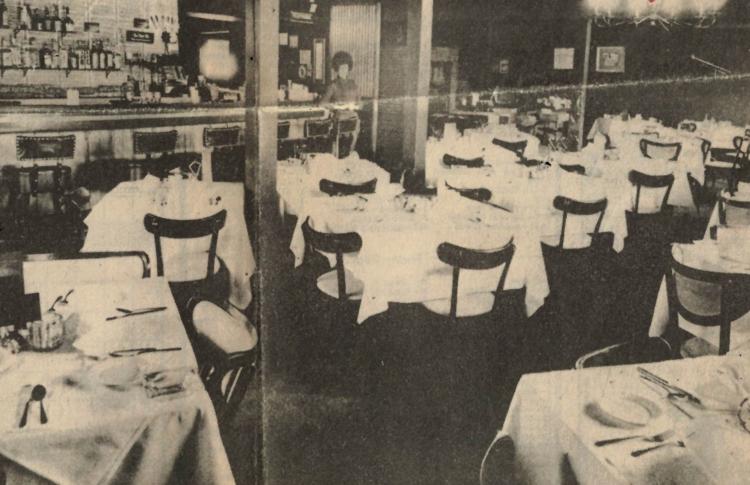 Menards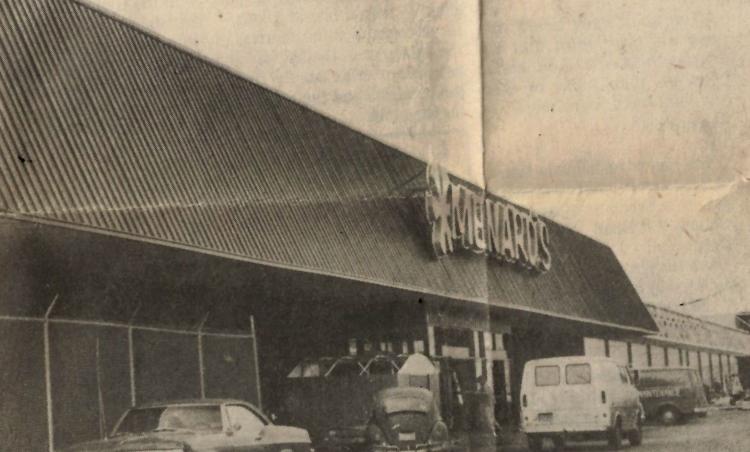 Mr. D's Donuts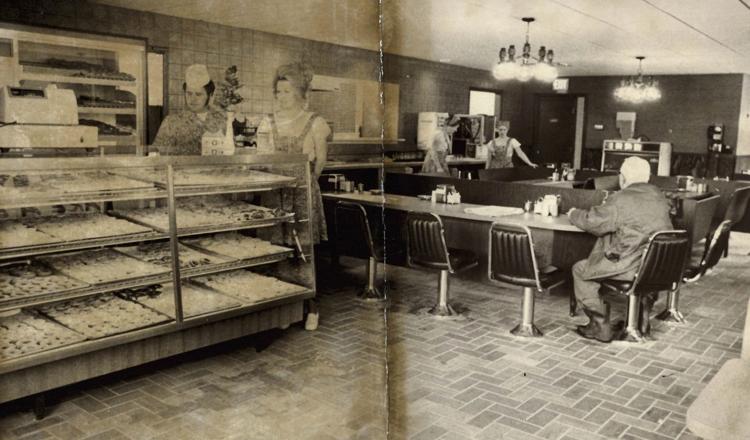 McDonald's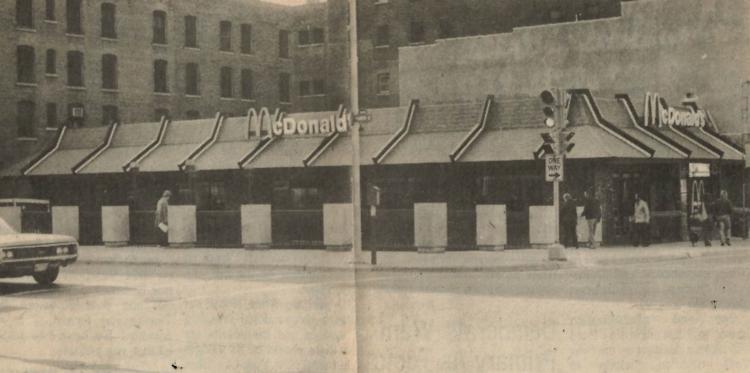 Montgomery Wards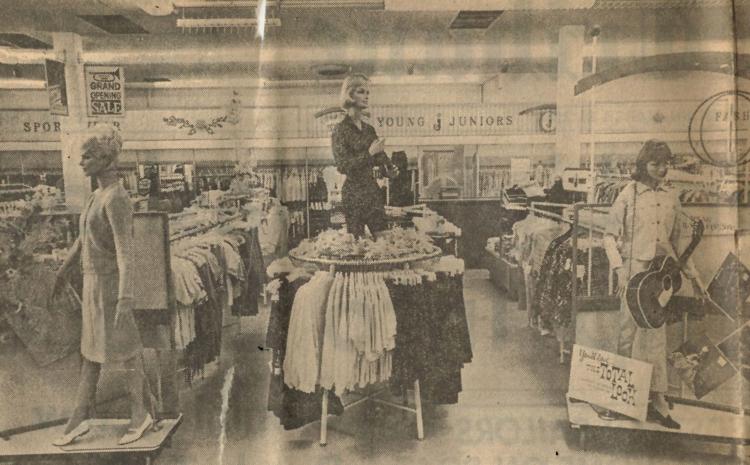 Major Rexall Drug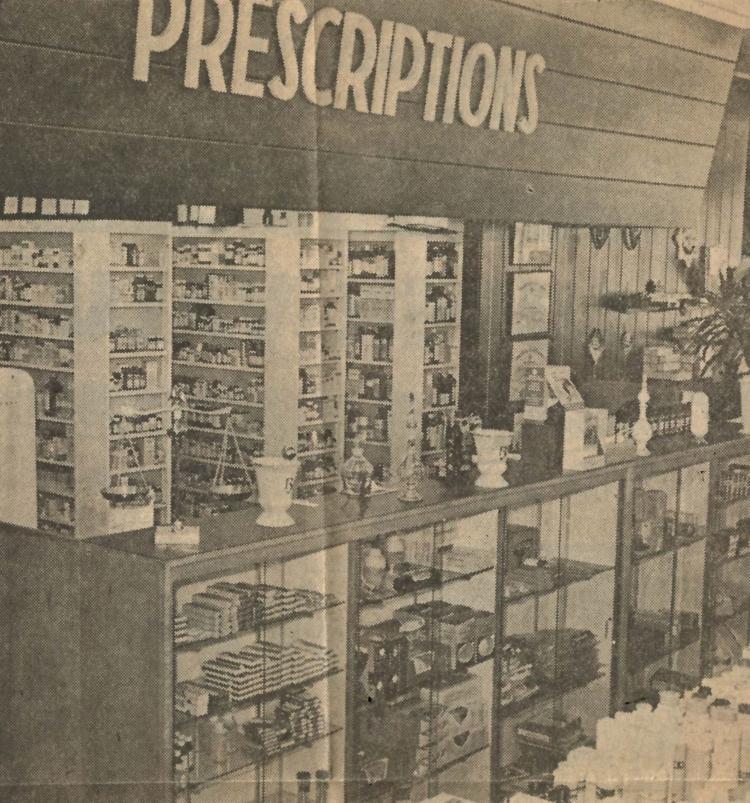 Mount La Crosse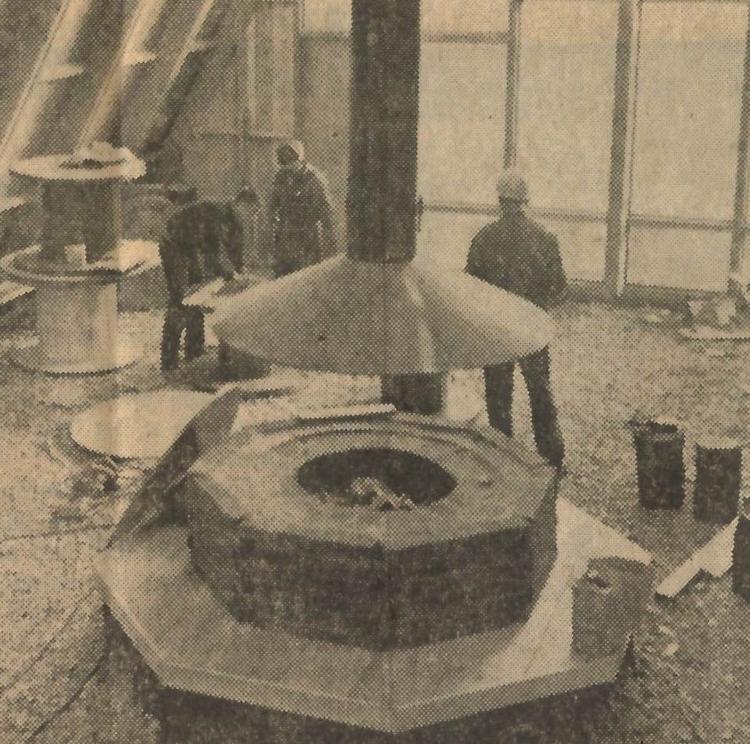 1984: National Video Movie Rental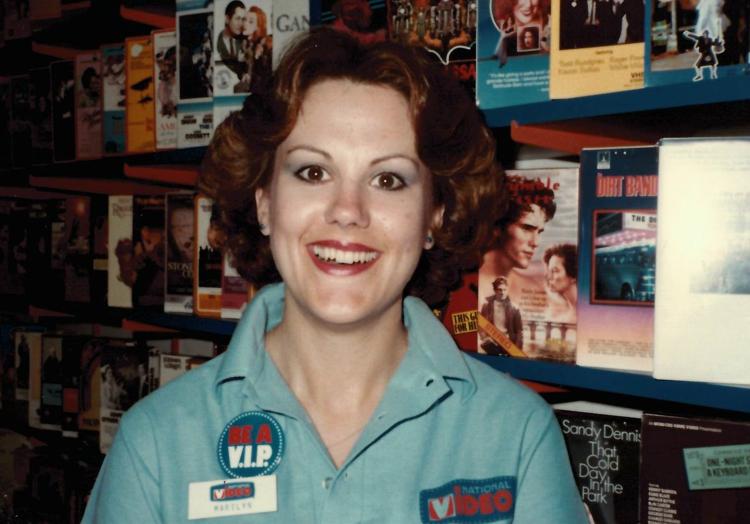 North Star Drive-In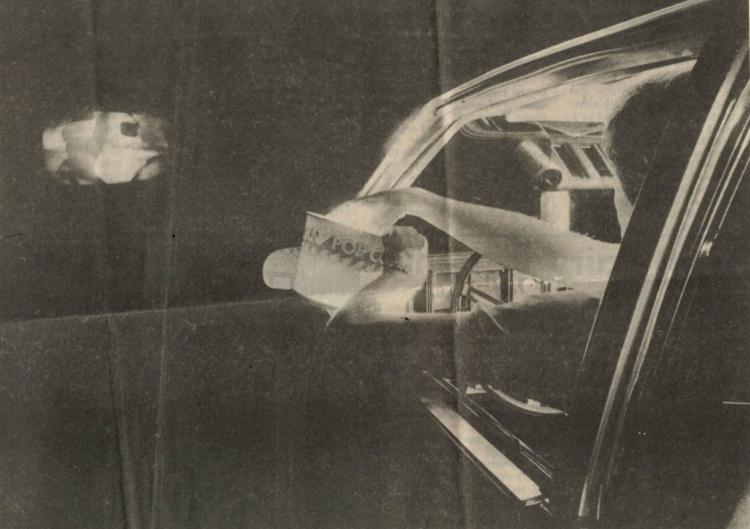 Nutrition World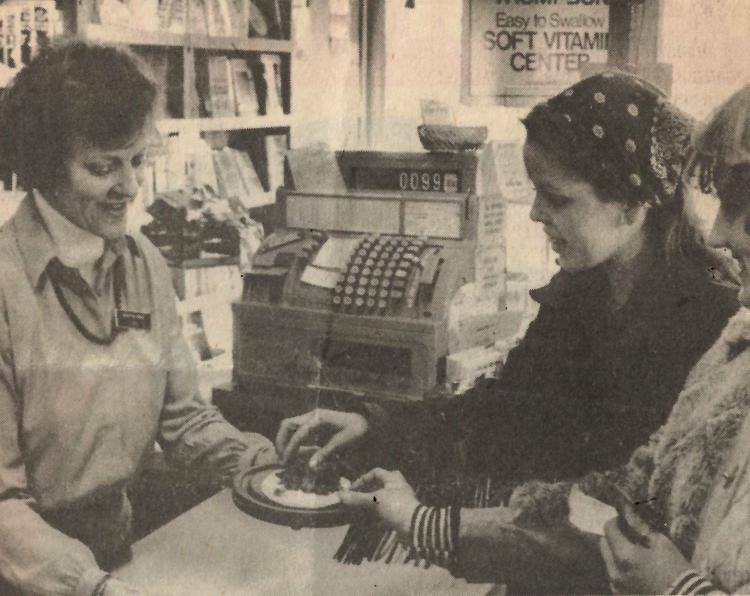 Nob Hill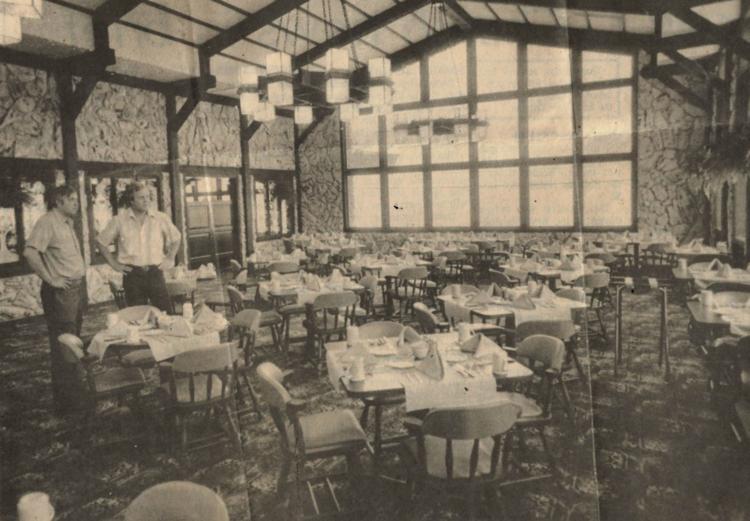 Nutbush City Limits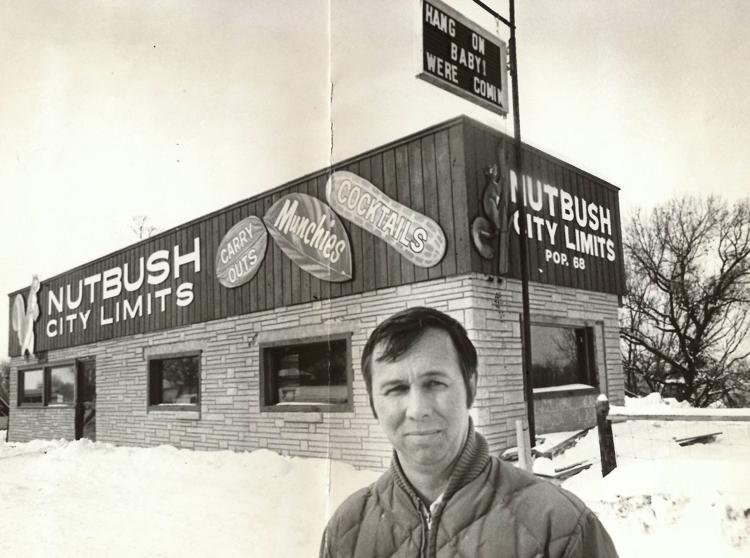 1976: New Villa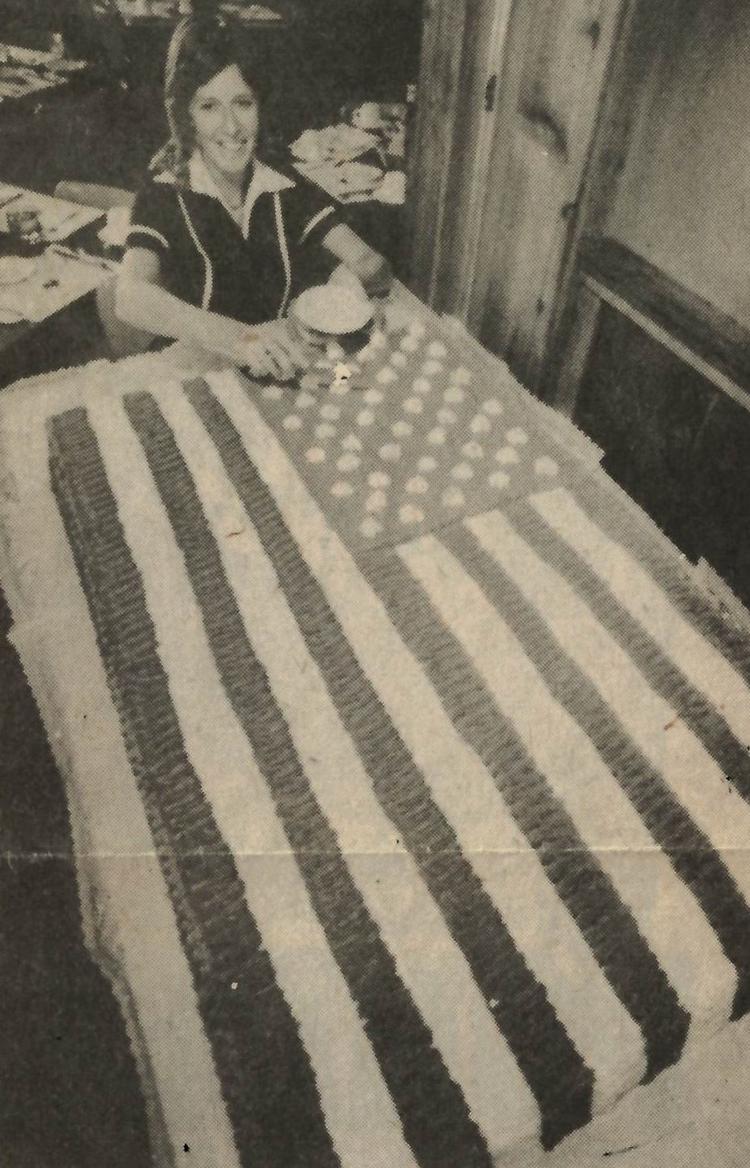 1973: Newburg's Menswear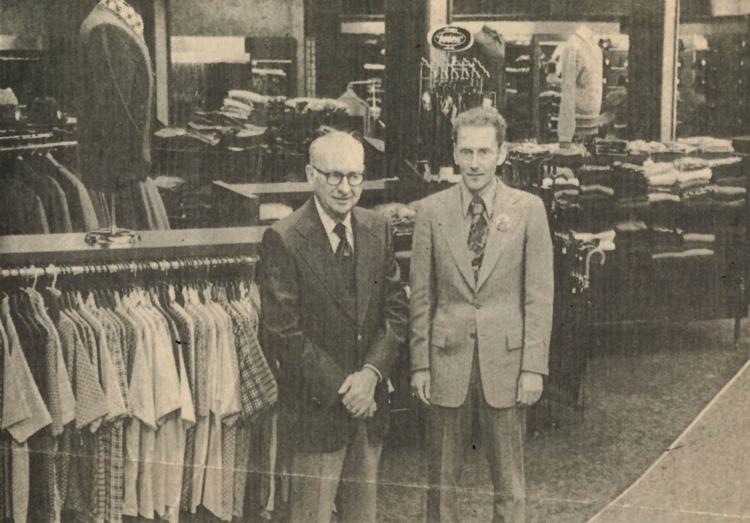 Northwest Fabrics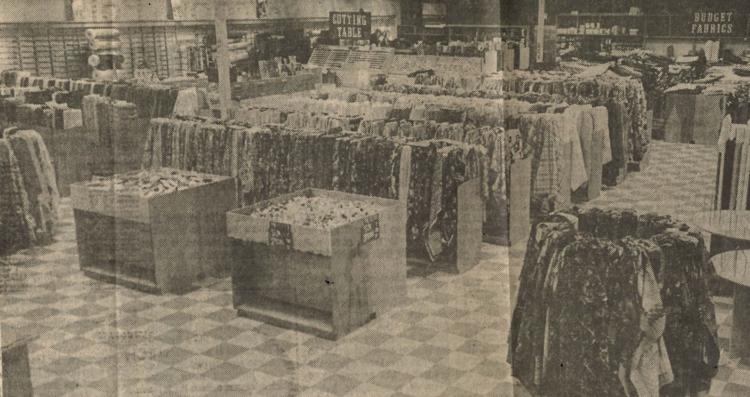 Organic Valley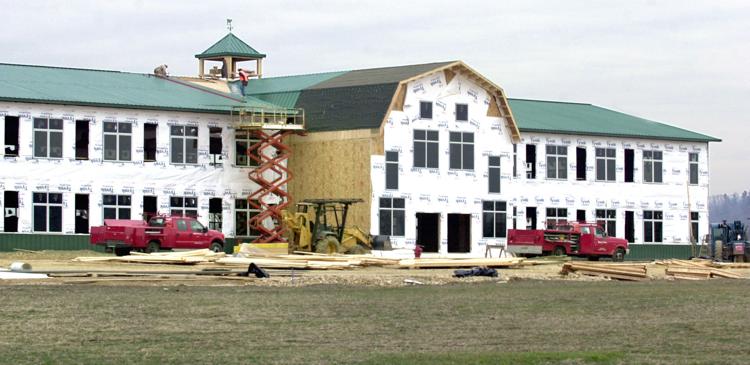 Onalaska Upholstery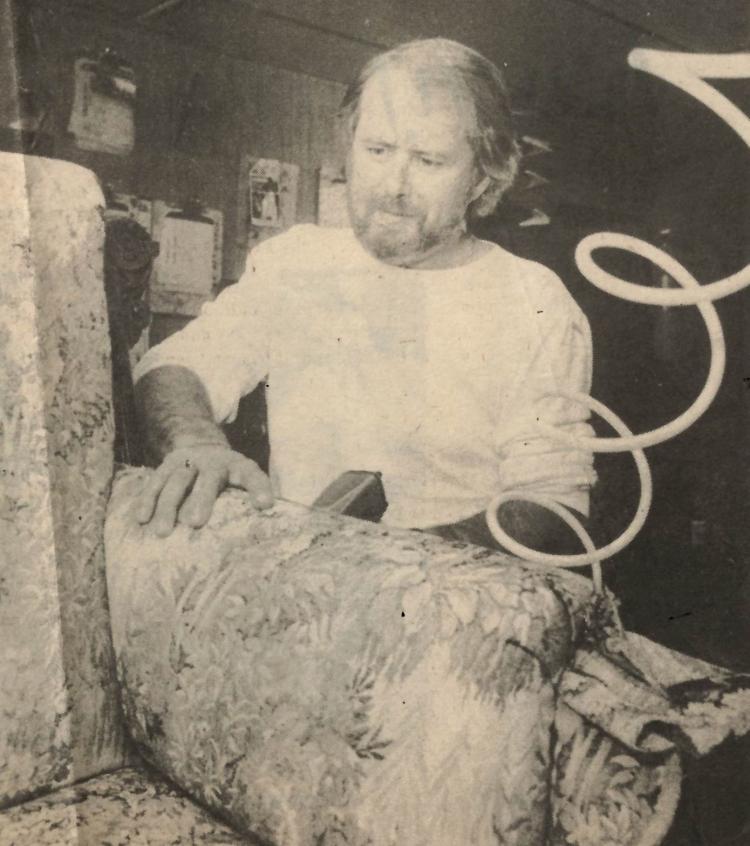 Our Place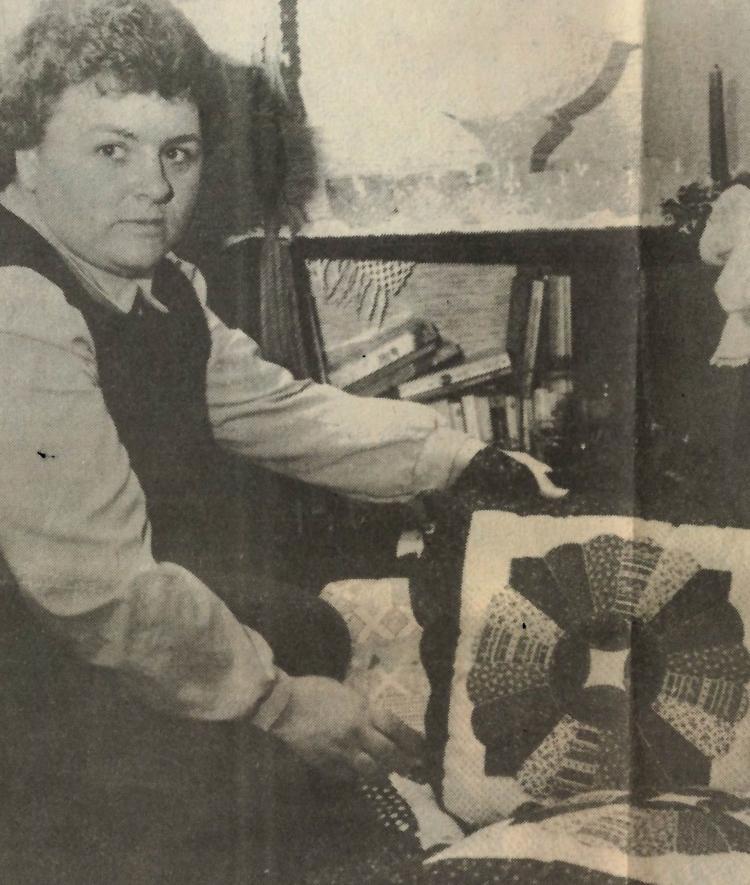 Oscar's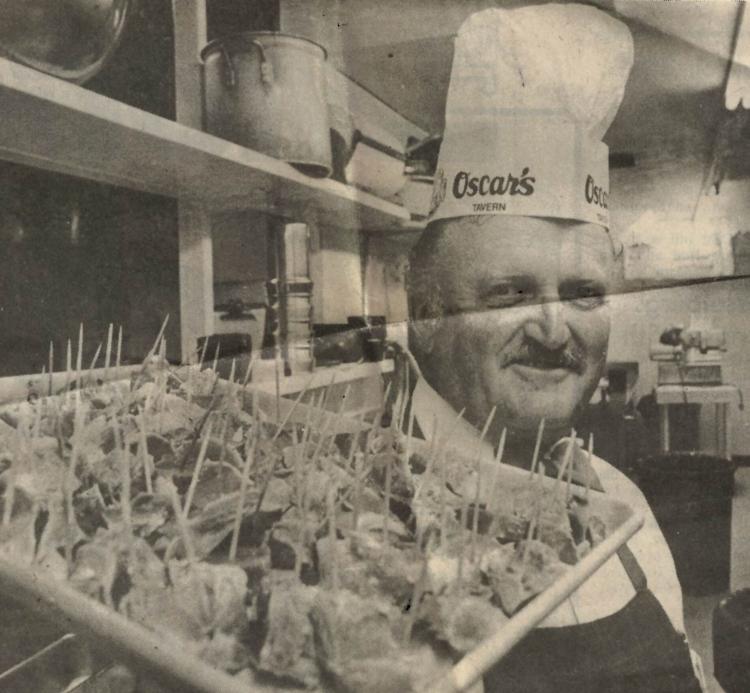 Oriental Food Store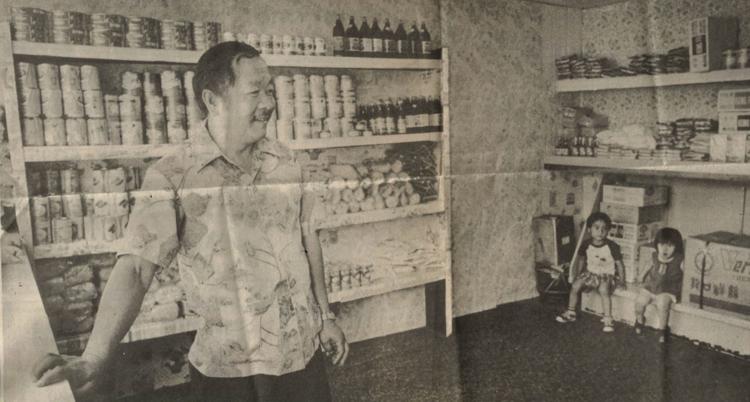 Oak Originals
Outers Laboratories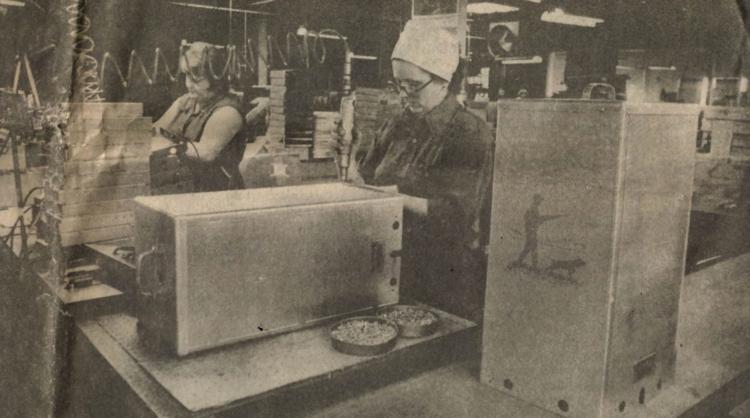 Osco Drug
Paul's Pantry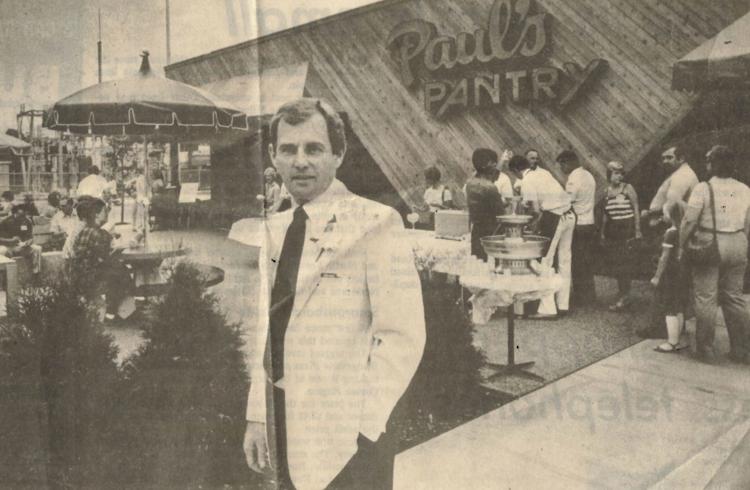 Pizza Corral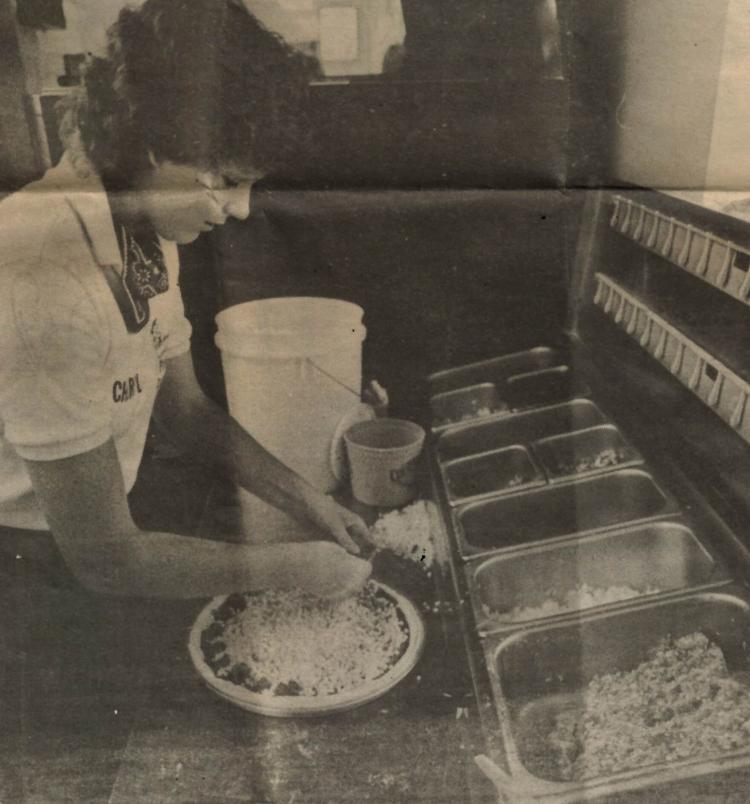 Pagliacci's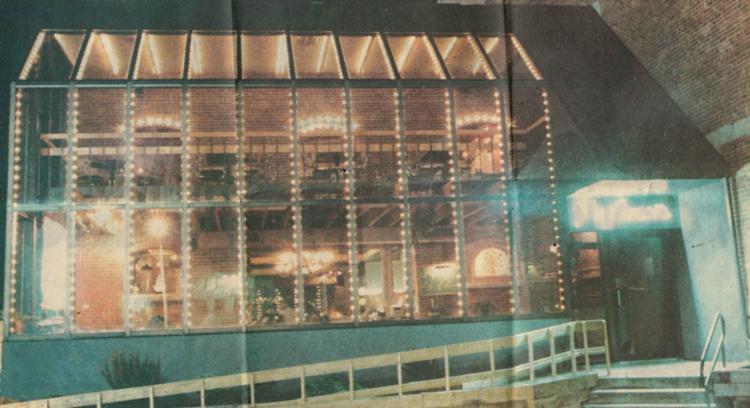 Party House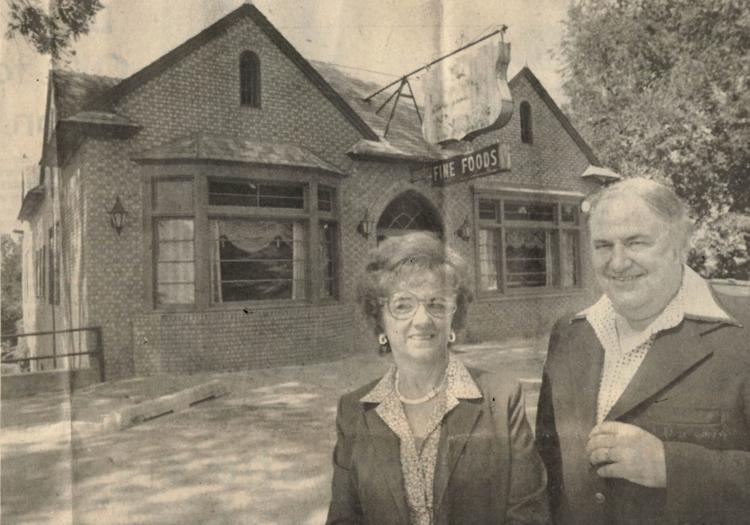 1981: People's Food Co-op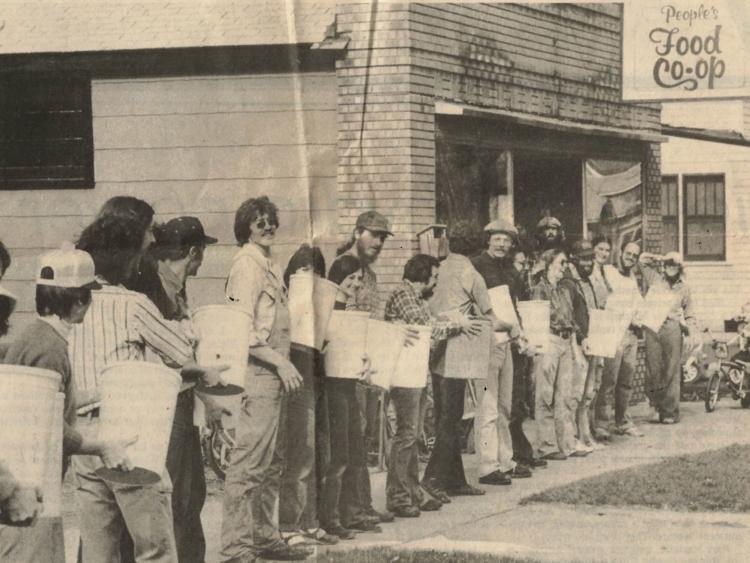 Piggy's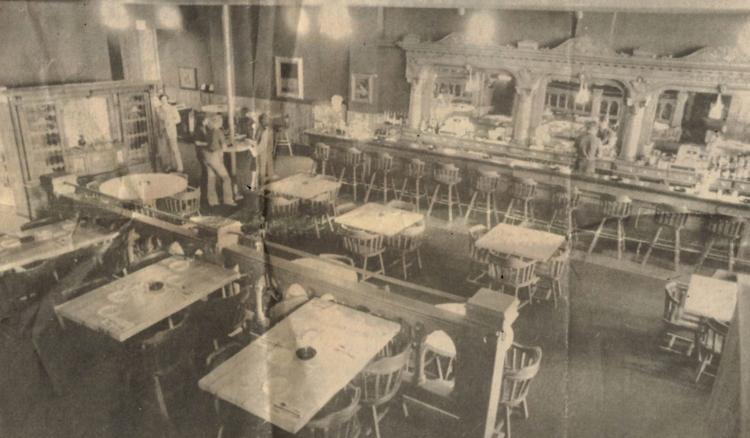 Pamperin Cigar Co.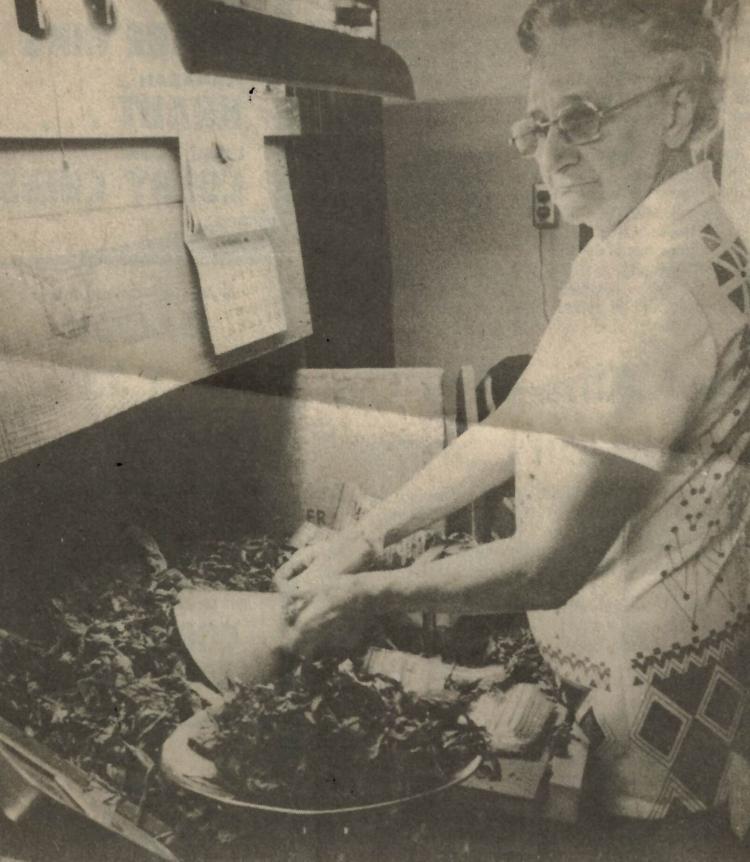 Ponderosa Steak House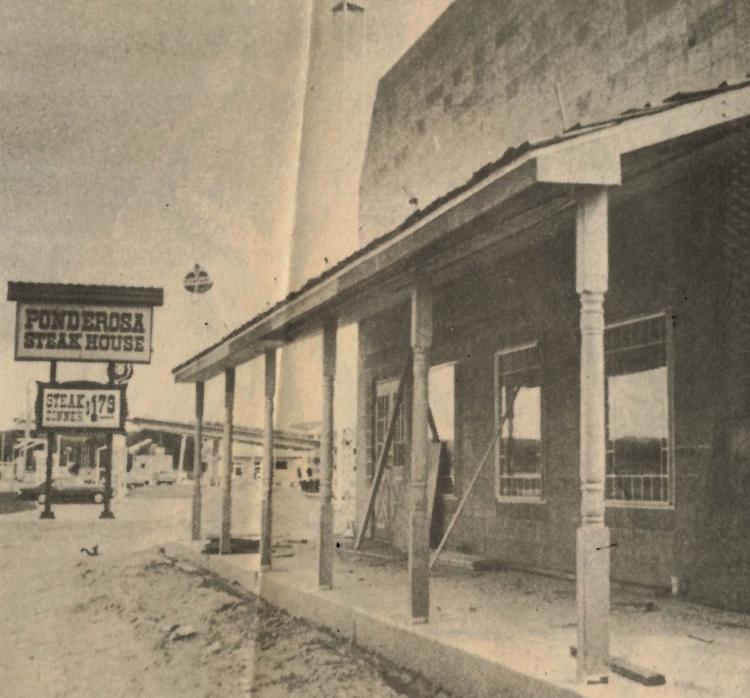 1945: Quillin's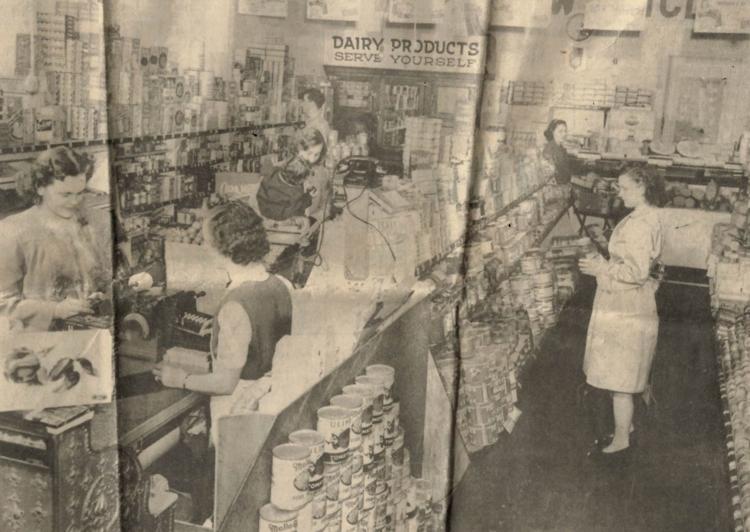 1985: Ranch House Dinner Theater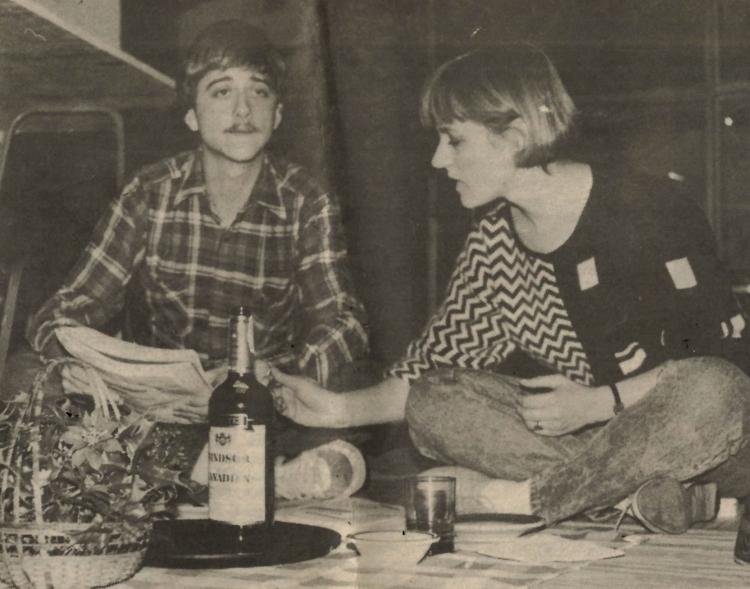 Rudy's Drive-In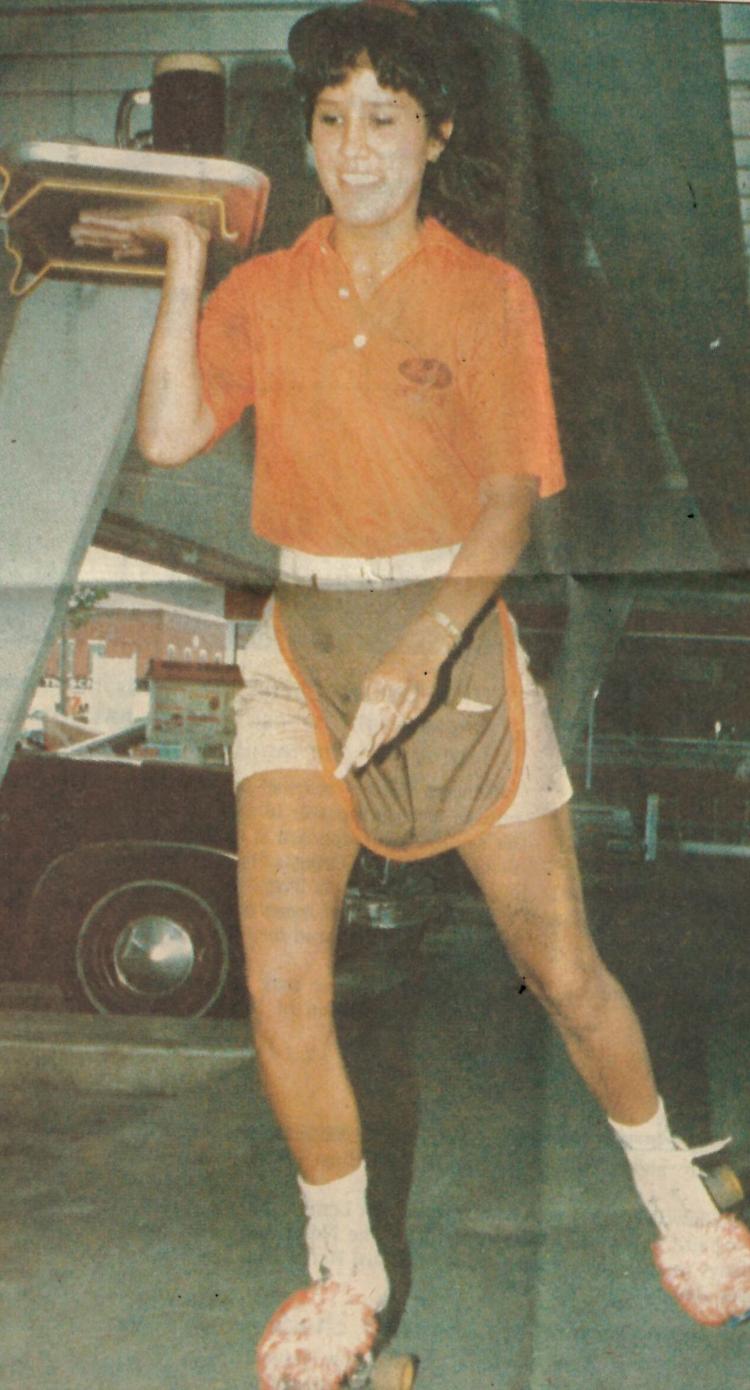 Ray Hutson Chevrolet
Ragstock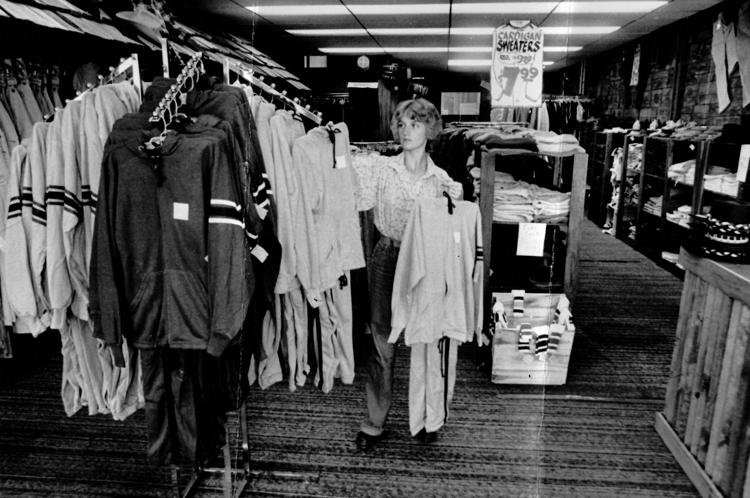 Radisson Hotel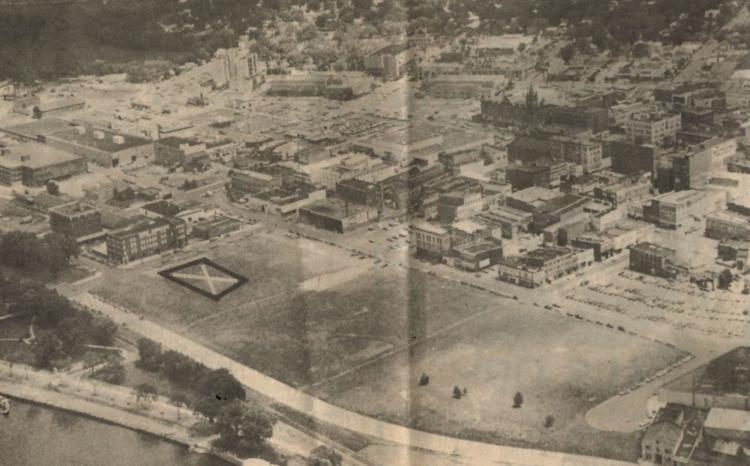 Ramada Inn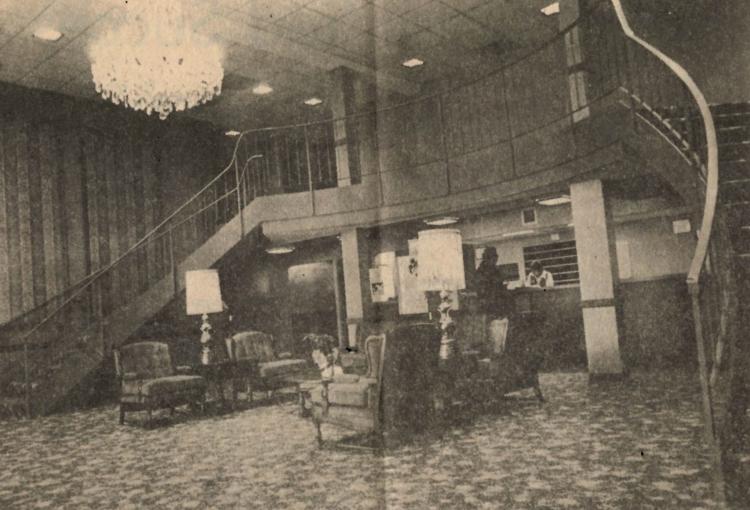 Royale Pie Shop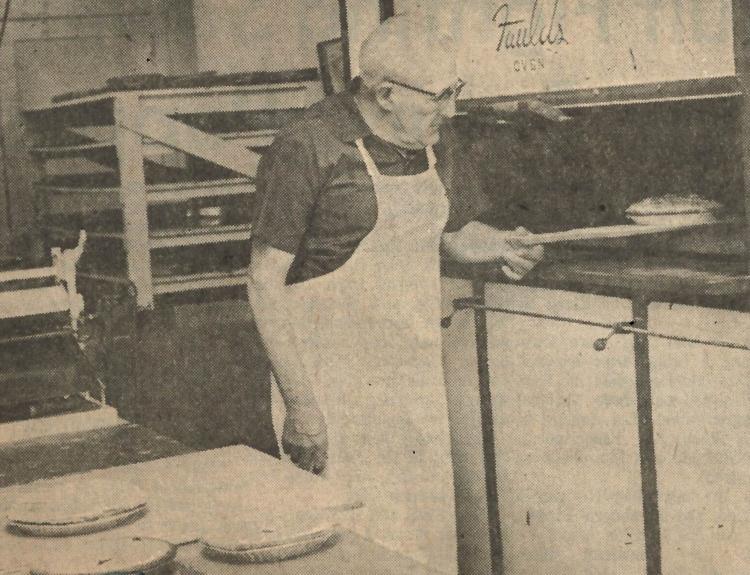 Ross Furniture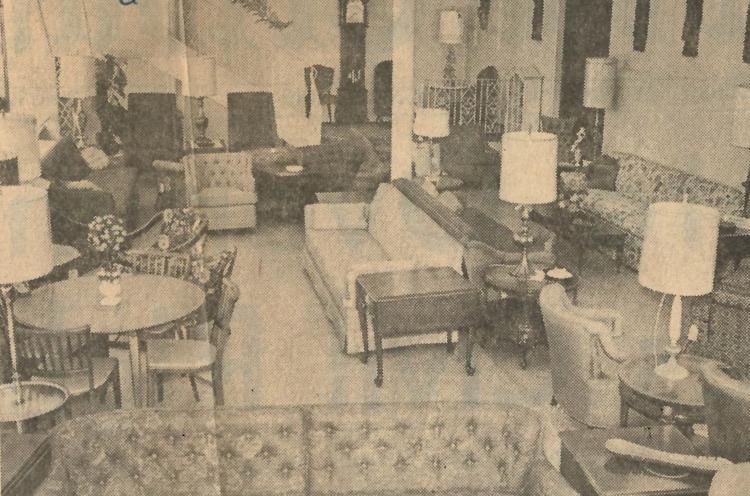 Rivoli Theater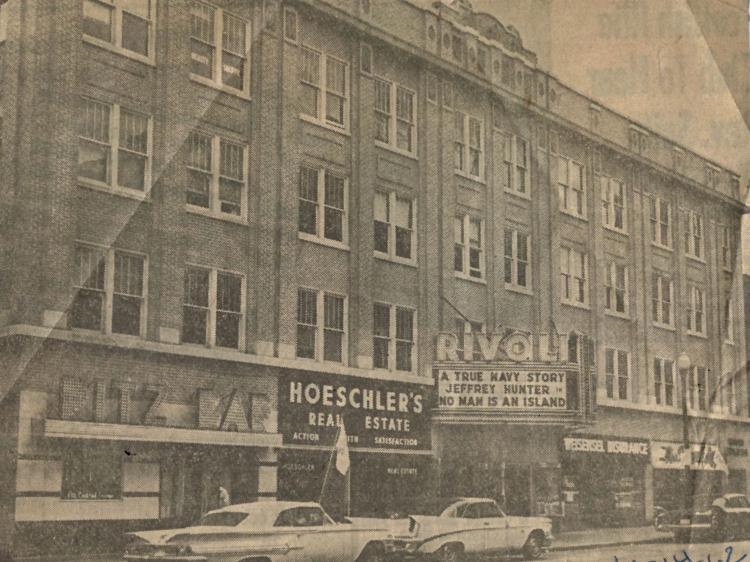 Red Owl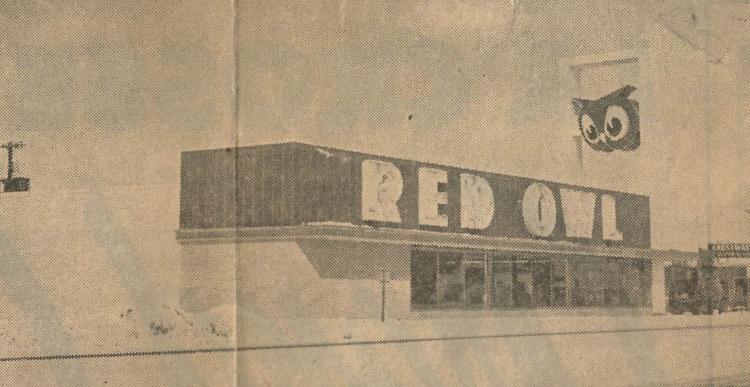 1954: Rowley's Office Equipment
Rose Jewelers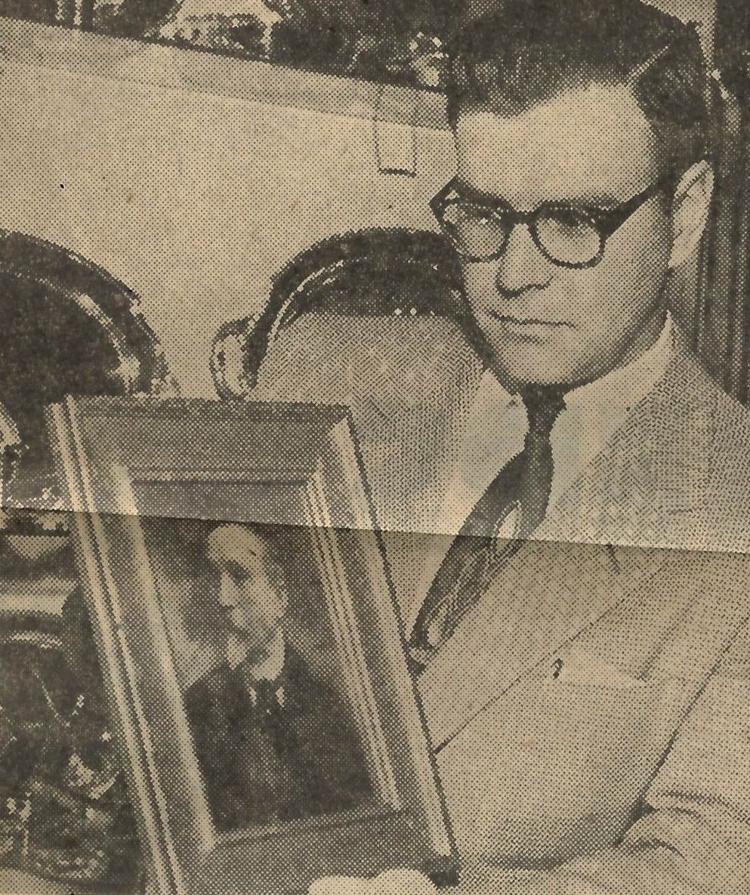 Skogen's IGA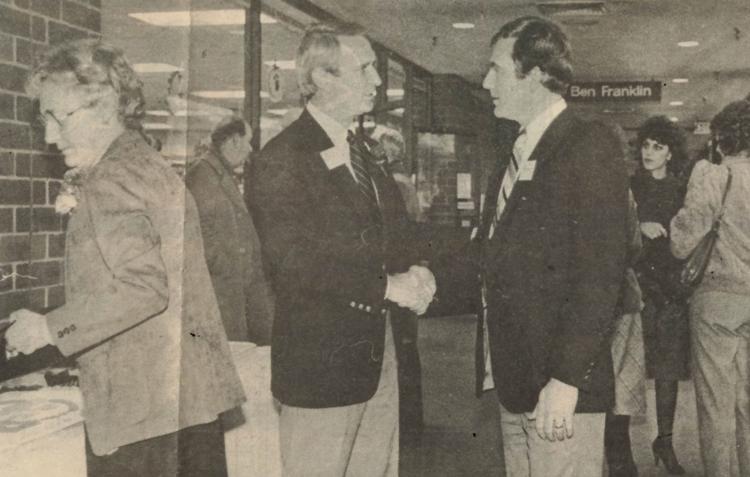 Scandinavian Design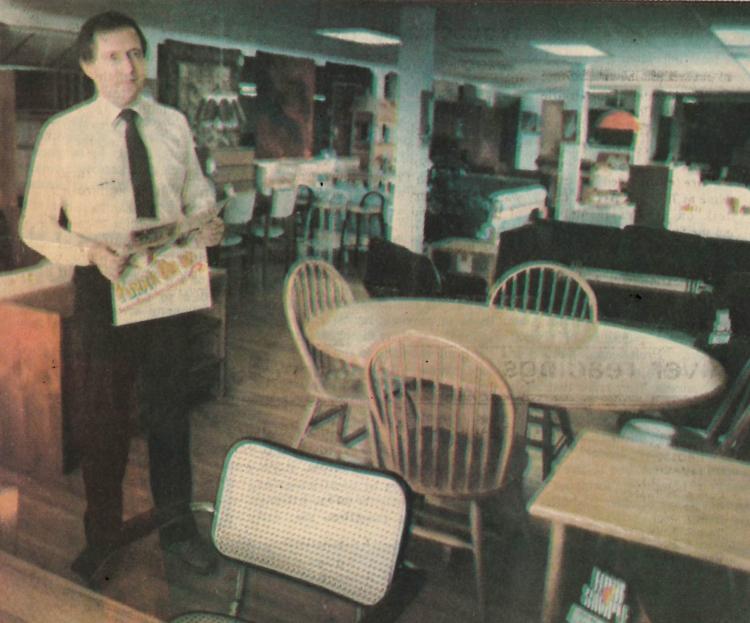 1984: Skifton's Department Store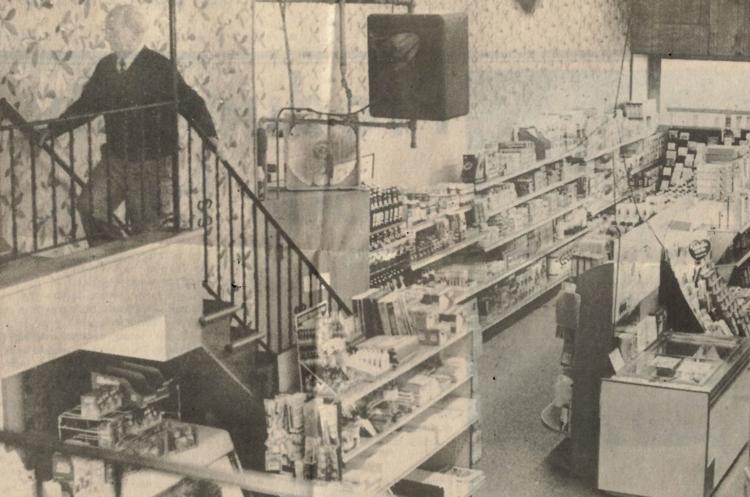 South Avenue Cafeteria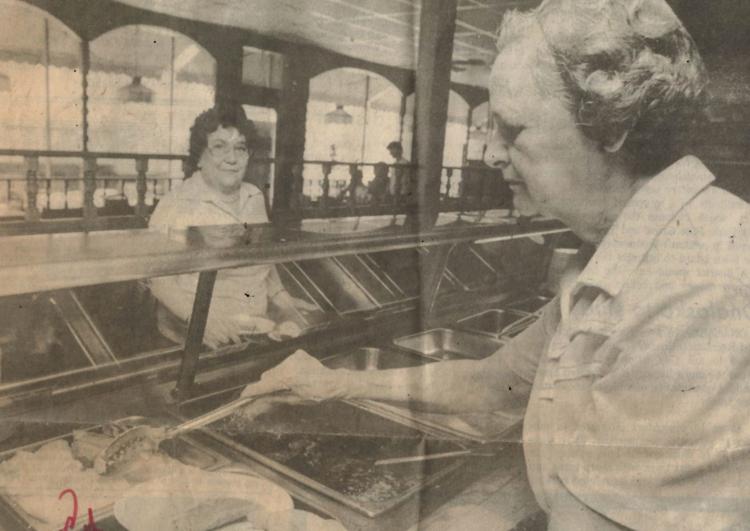 1983: Showbiz Pizza Place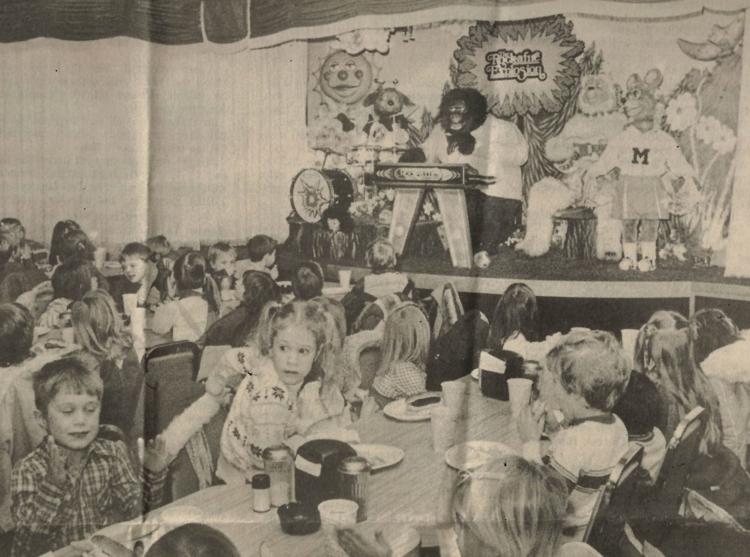 Stoddard Hotel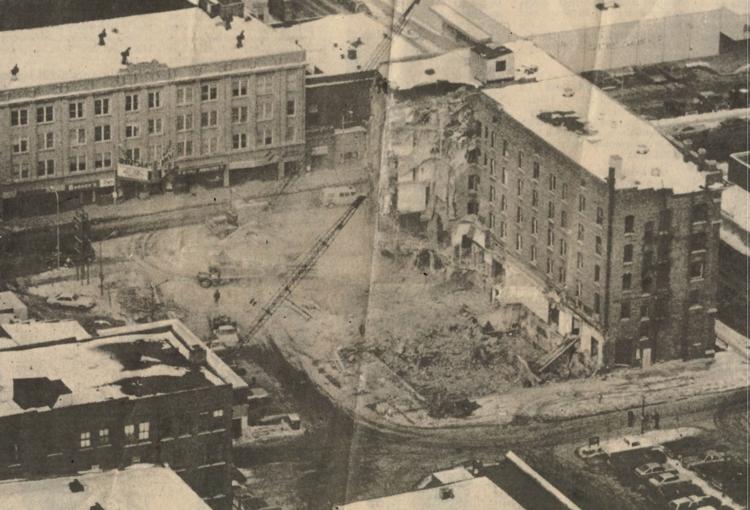 The Sweet Shop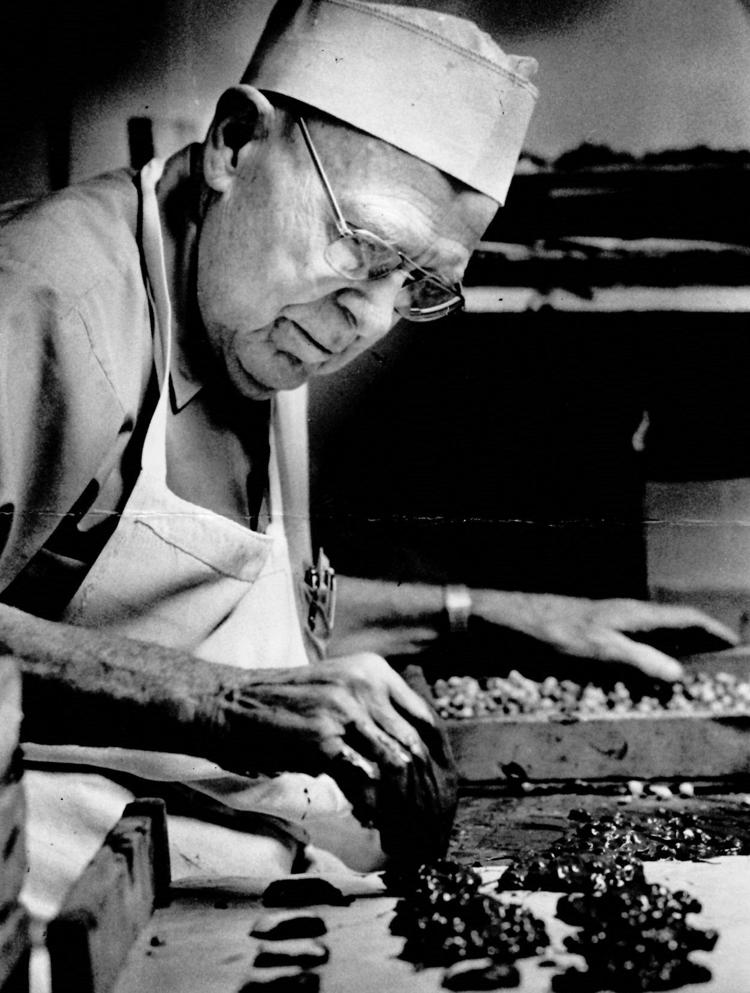 1978: Soell's King of Low Prices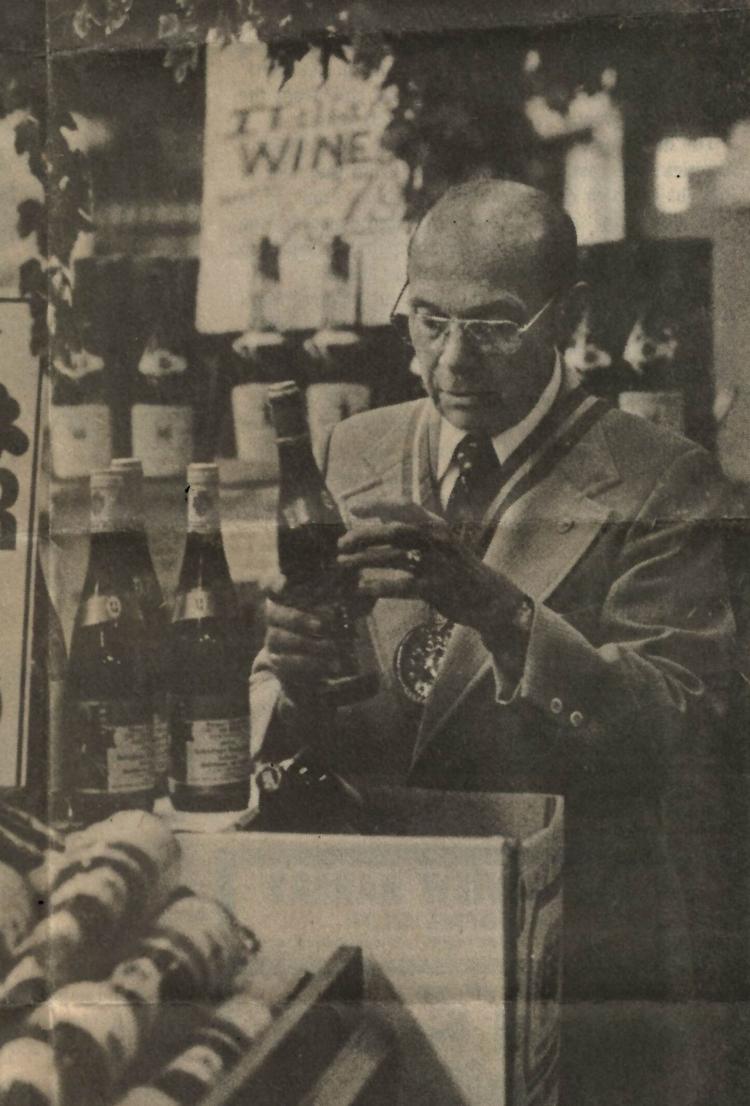 1978: Shopko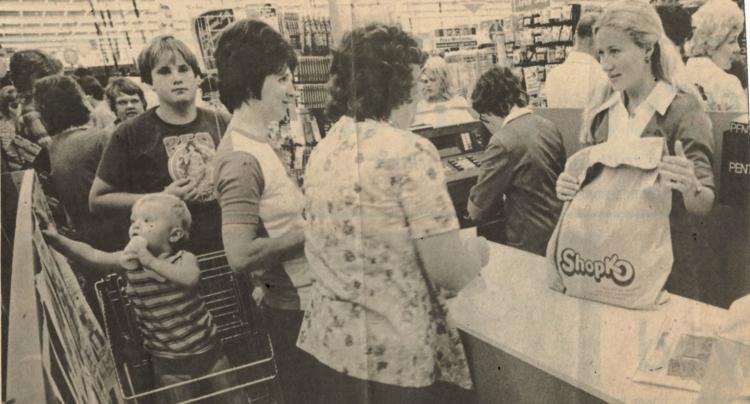 SuperValu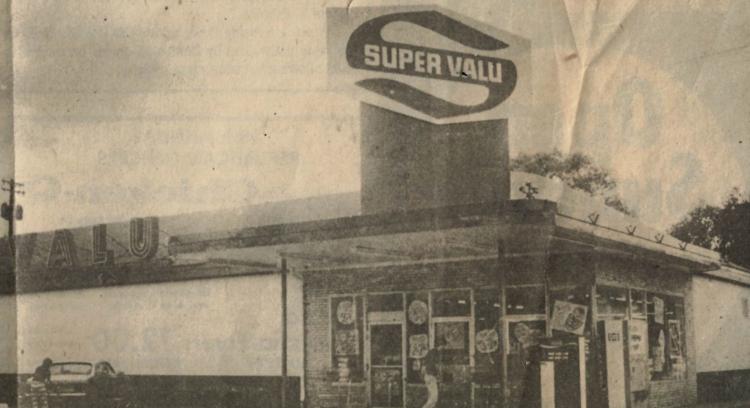 1973: Schaak Electronics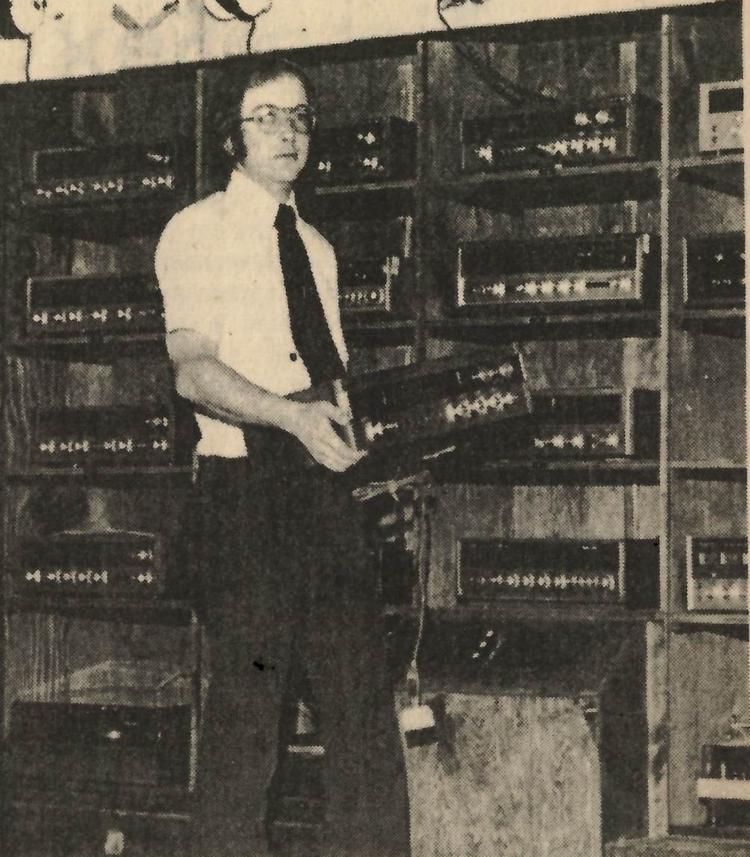 Shakey's Pizza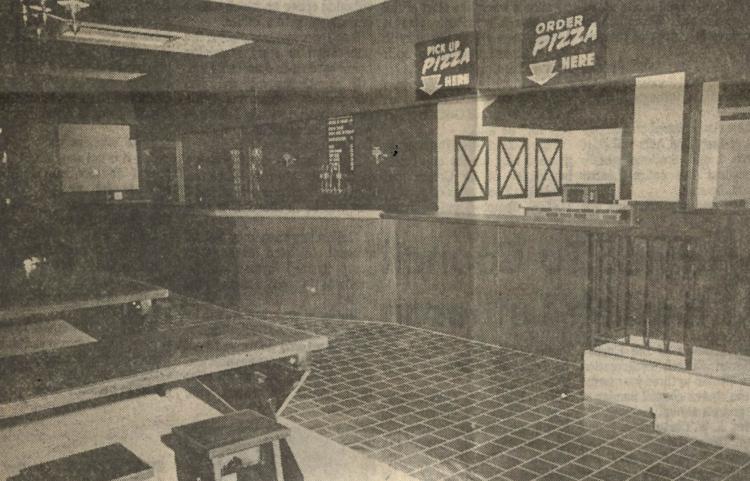 1972: The Stereo Shop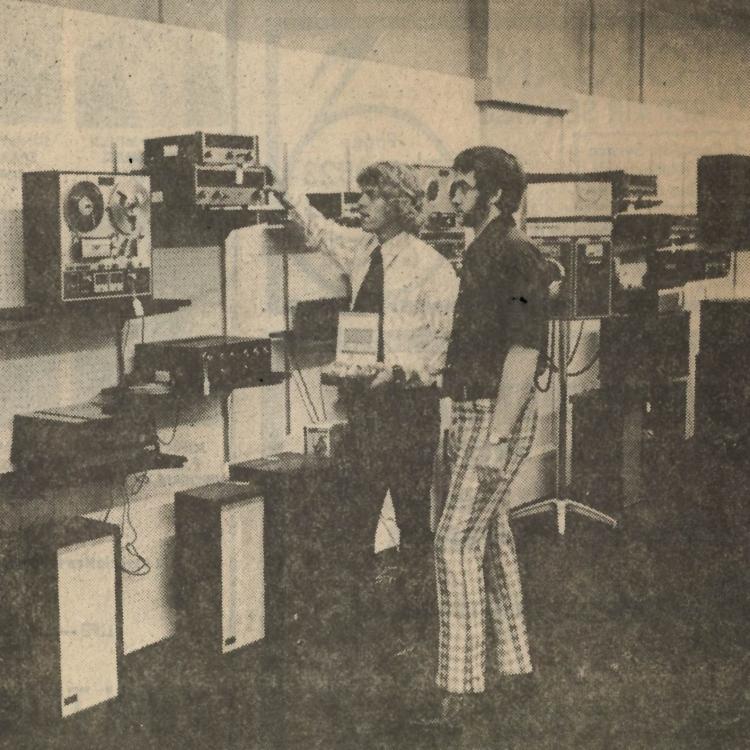 Sandy's Drive-In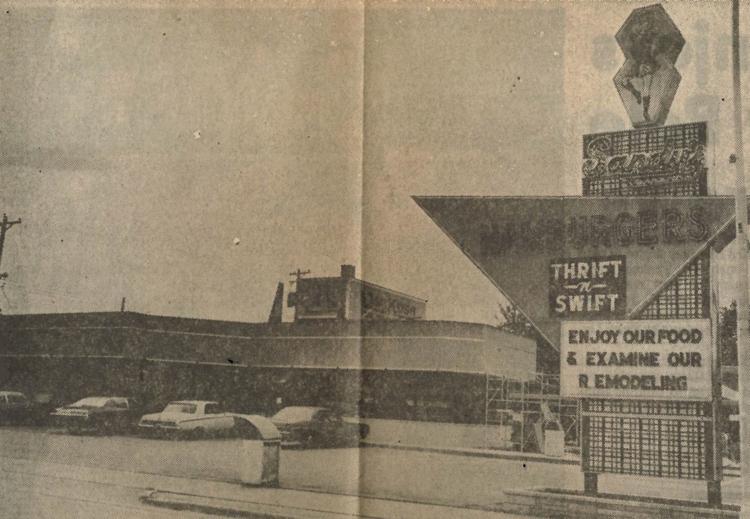 Shelby Mall

Swiss Chateau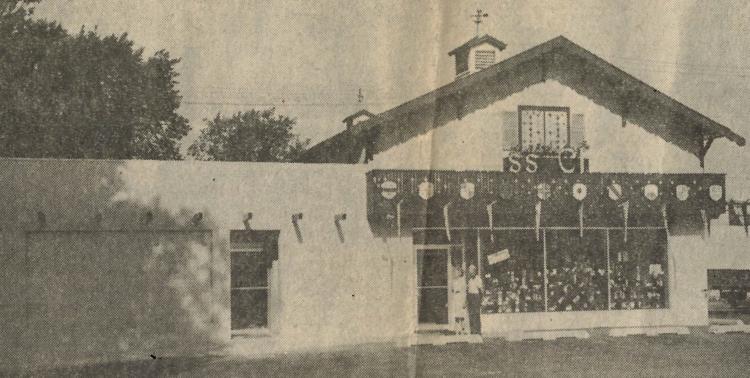 Spurgeon's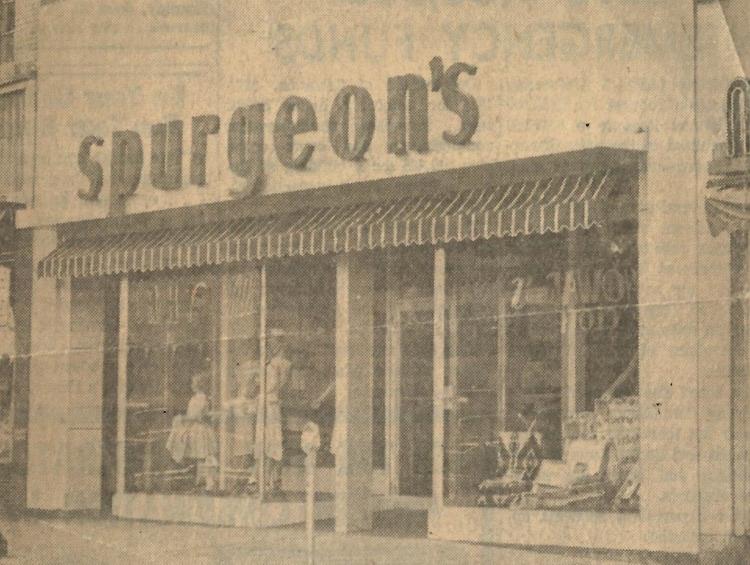 1958: State Bank of La Crosse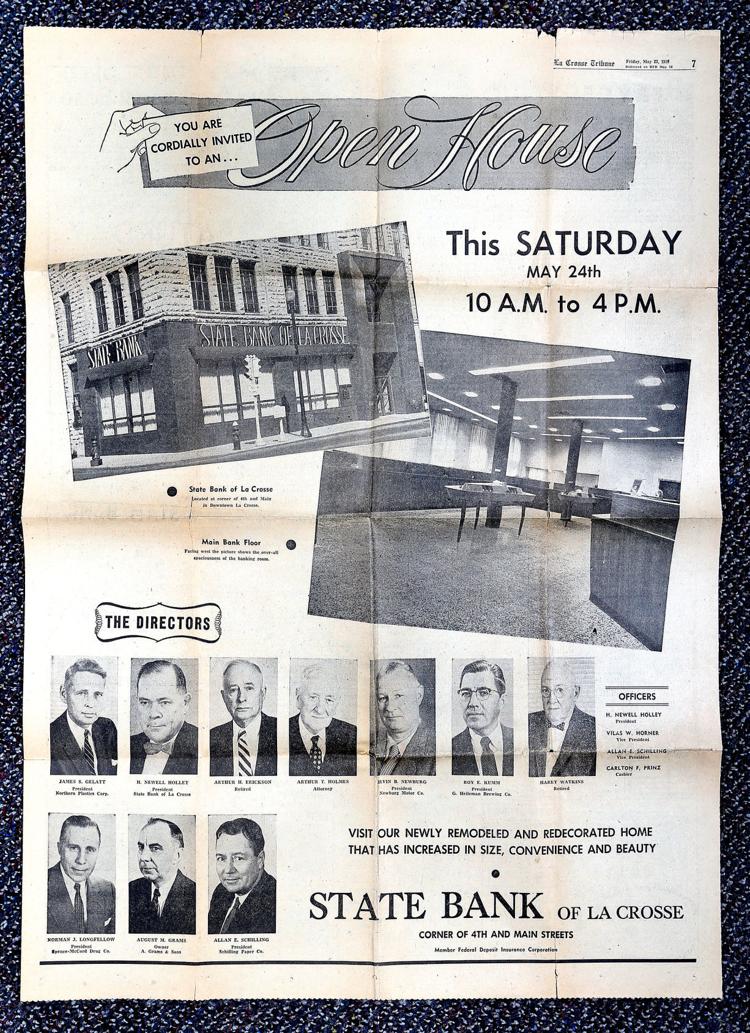 1954: Smith's Bike Shop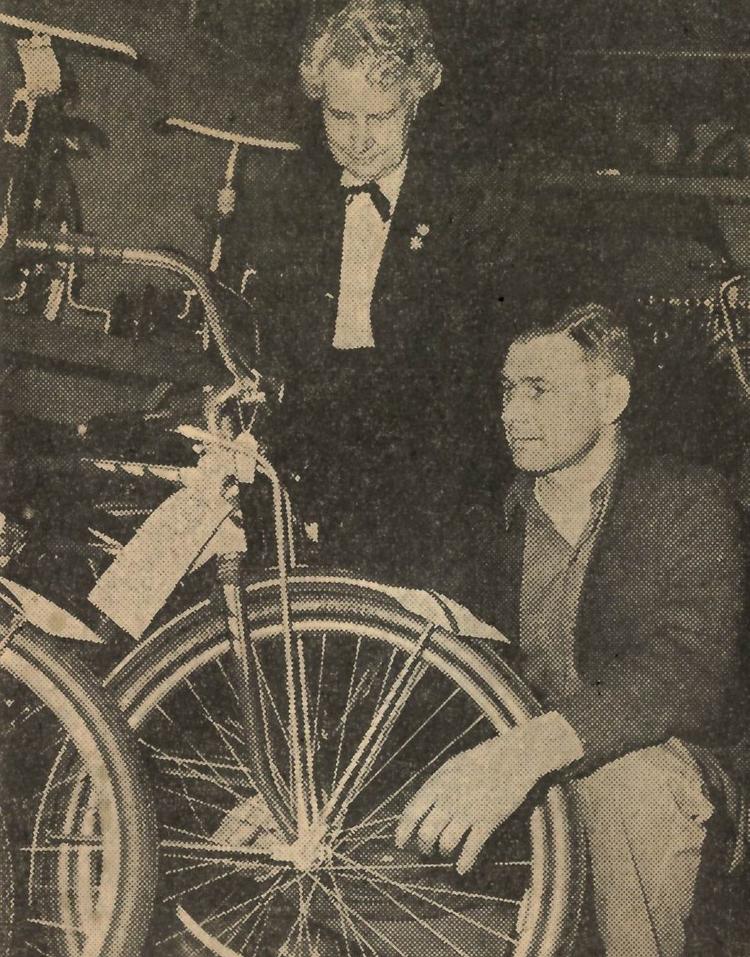 1954: Salem Markos & Sons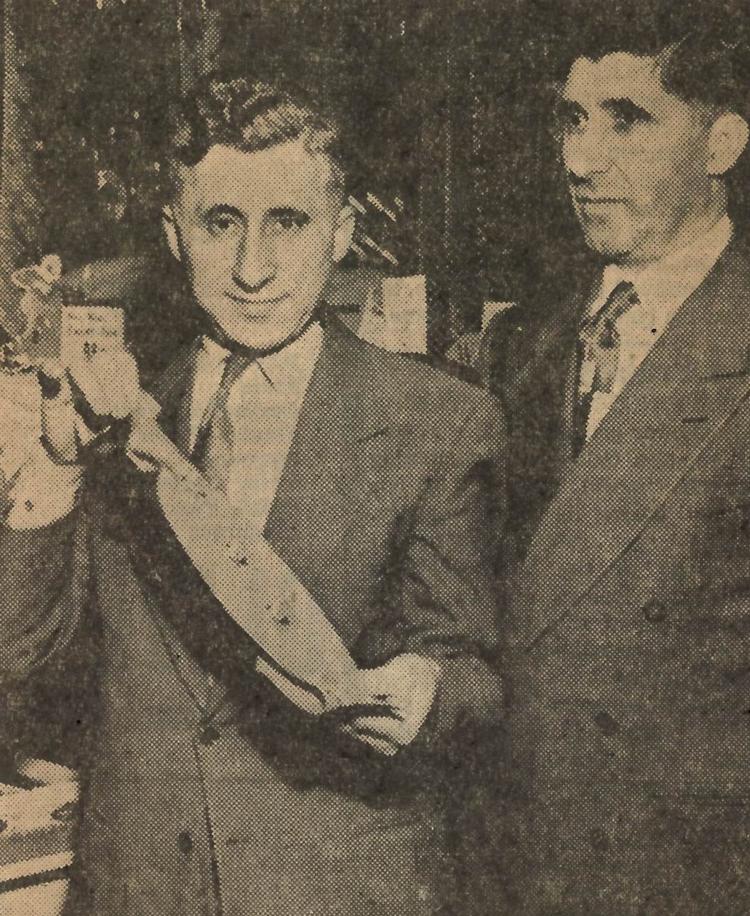 1948: Sears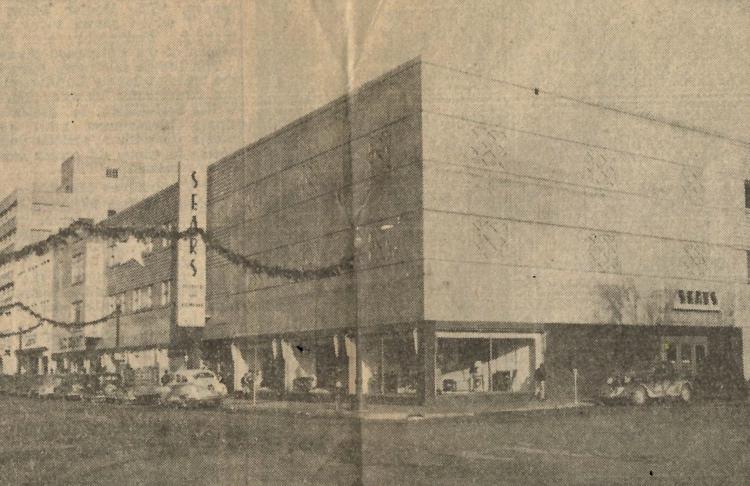 Teddy Bare Lingerie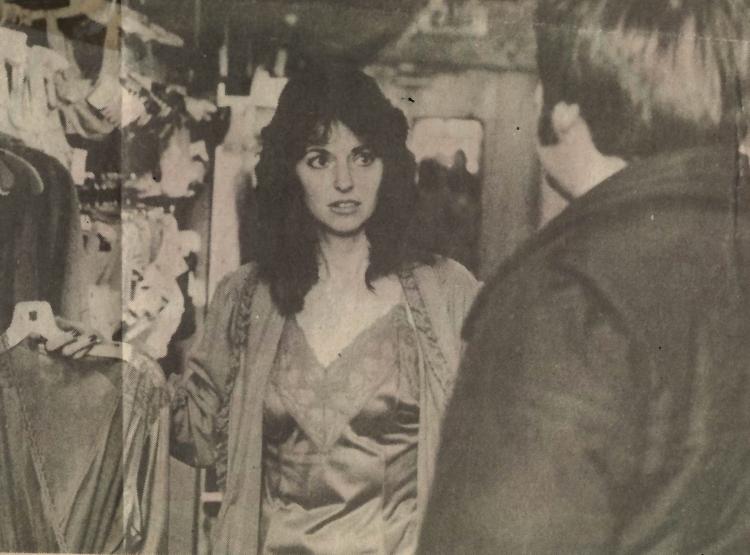 The Tannery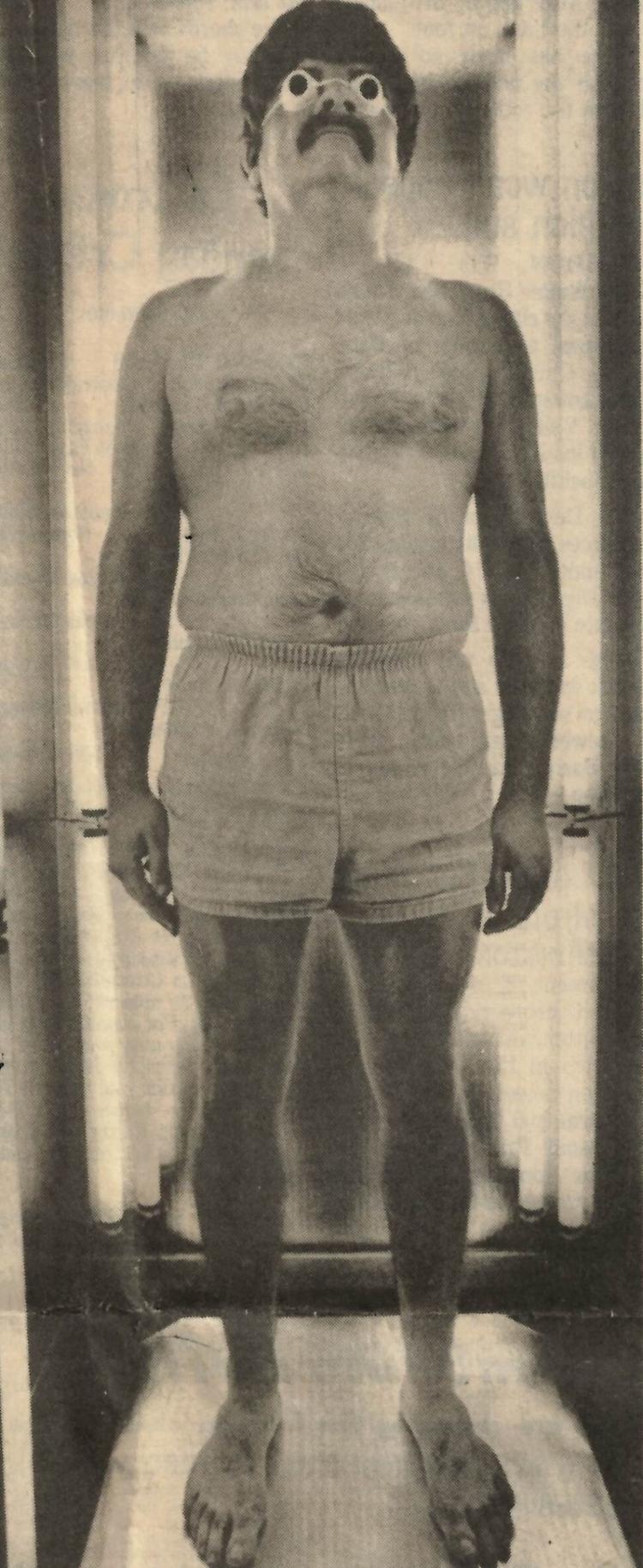 T-Jo's Pizza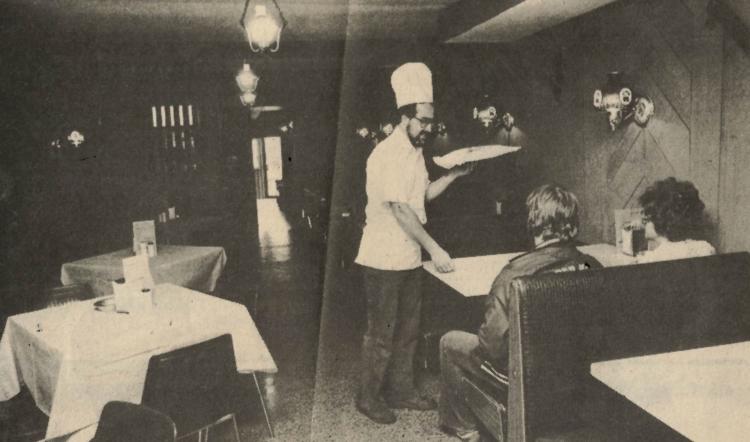 Tiffany's Touch of Fashions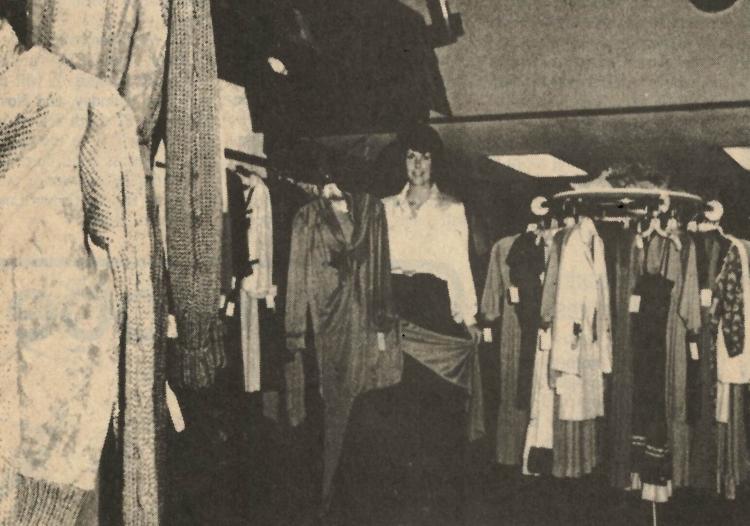 Taco Bell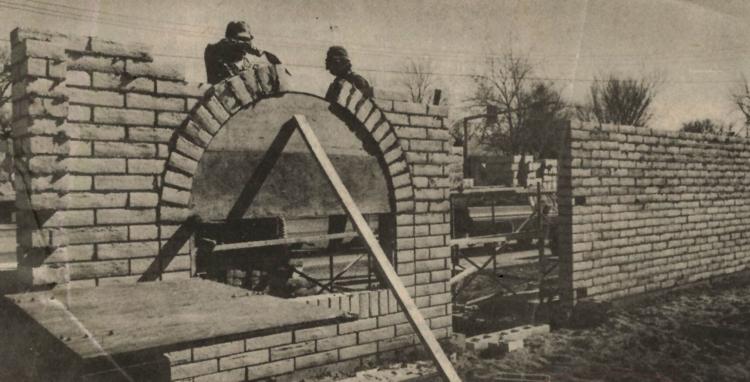 Taco John's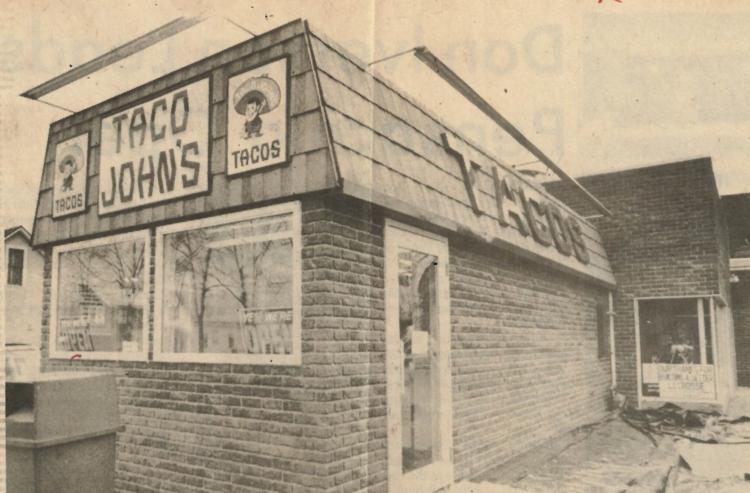 Taco Village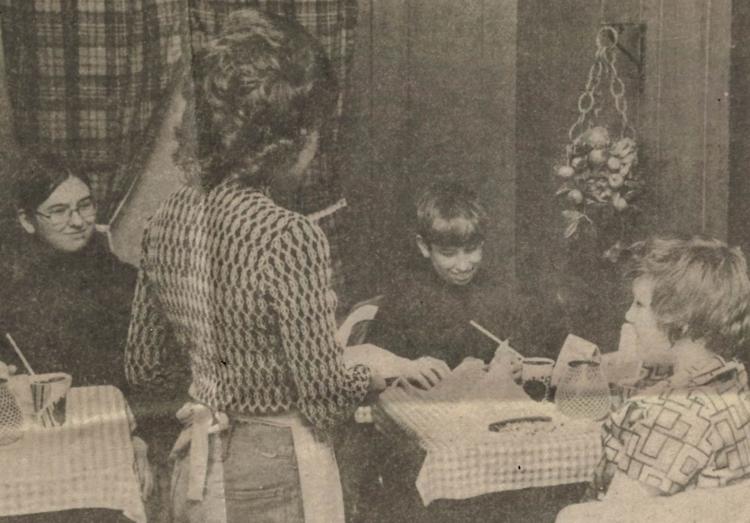 1954: Triangle Cafe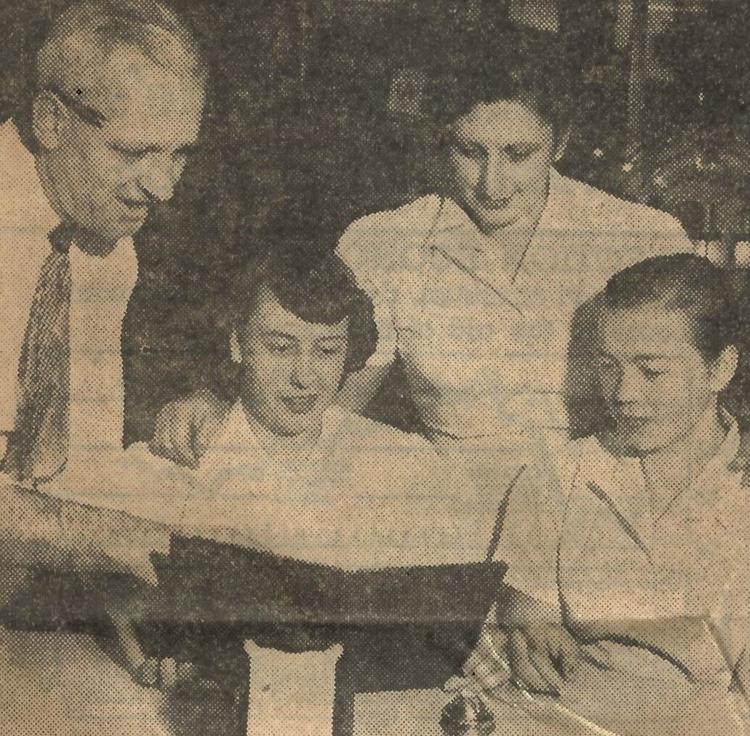 1954: Tom's Speedometer Shop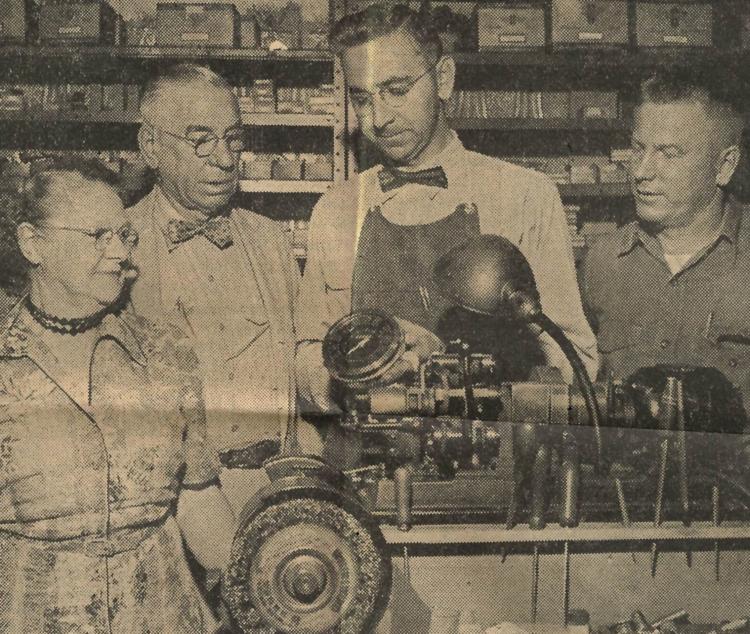 Terry's Music Store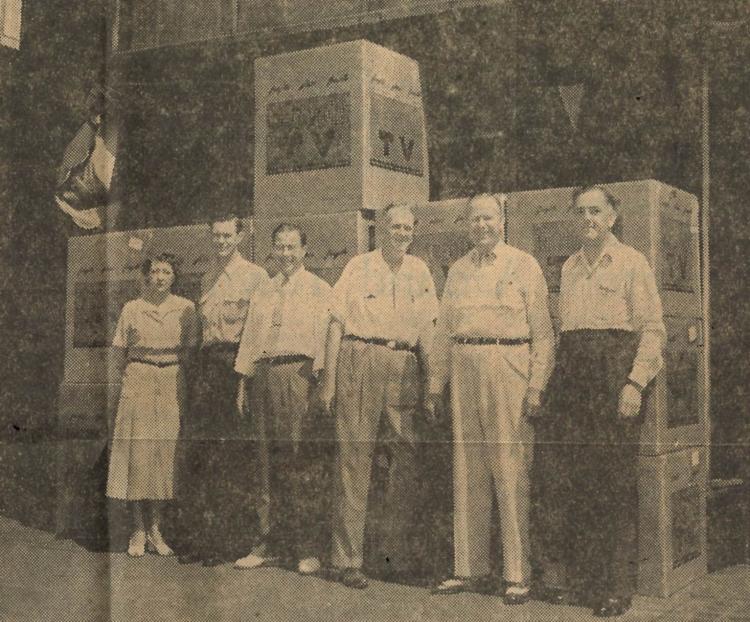 Tausche Hardware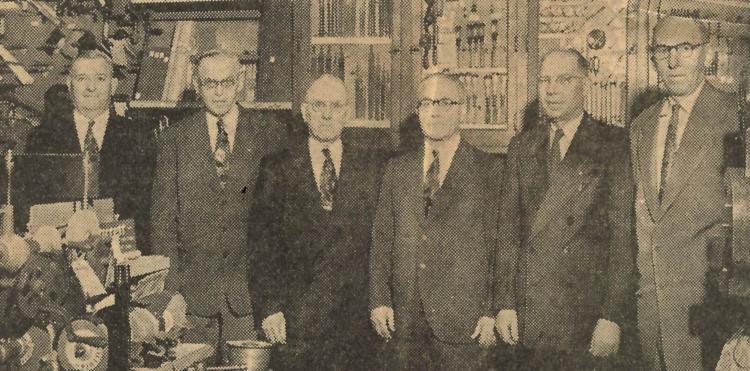 United Auto Supply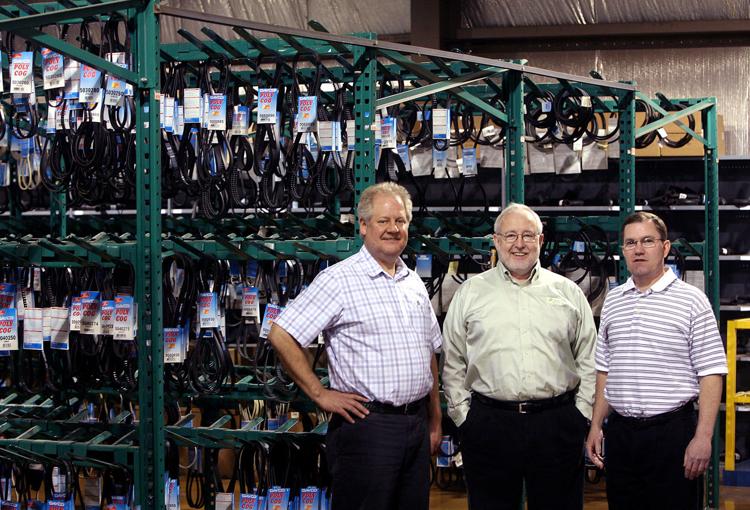 Unicorn Restaurant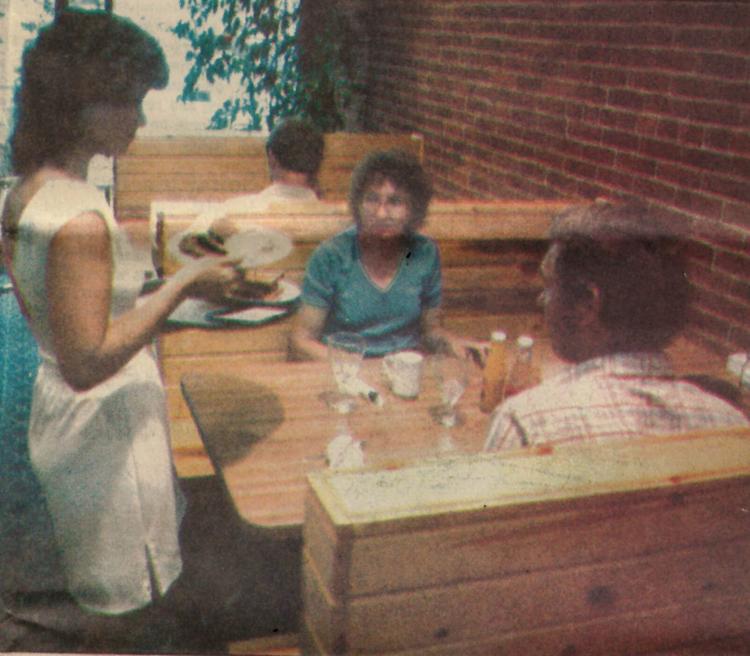 Undercover Works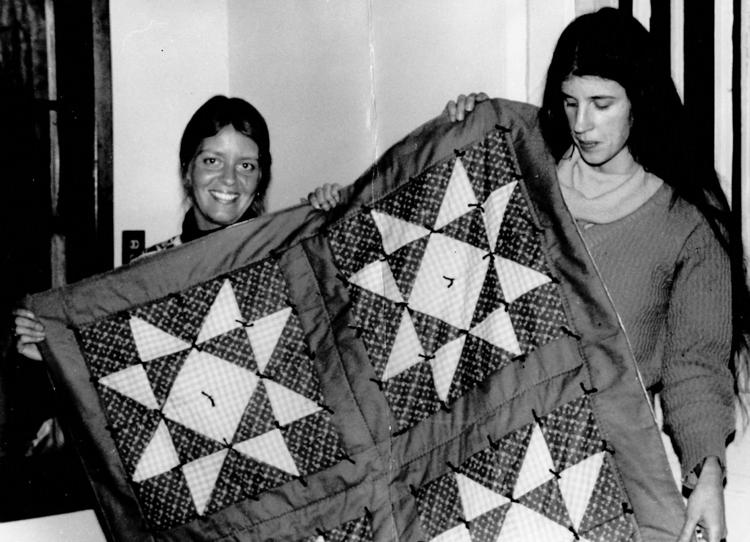 U-Dun-It Shop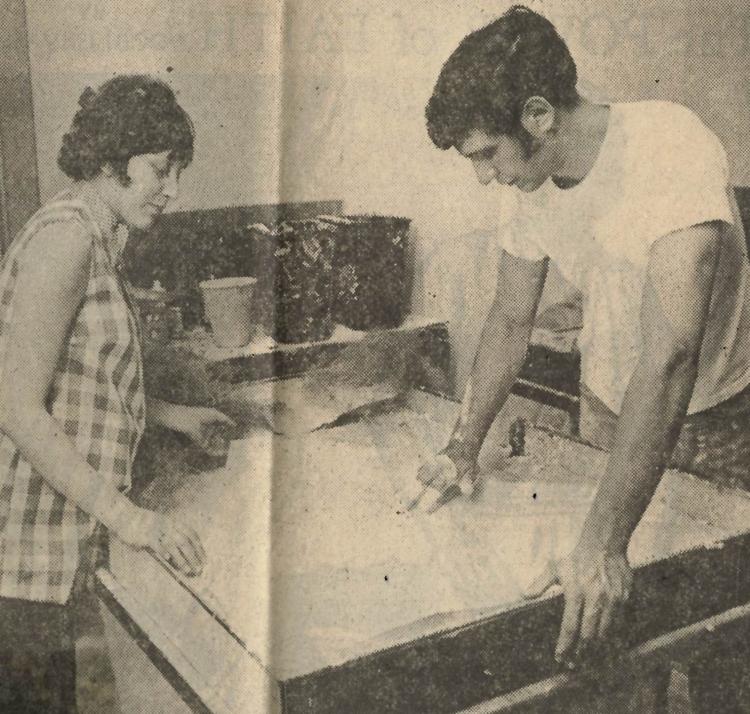 Unique Inc.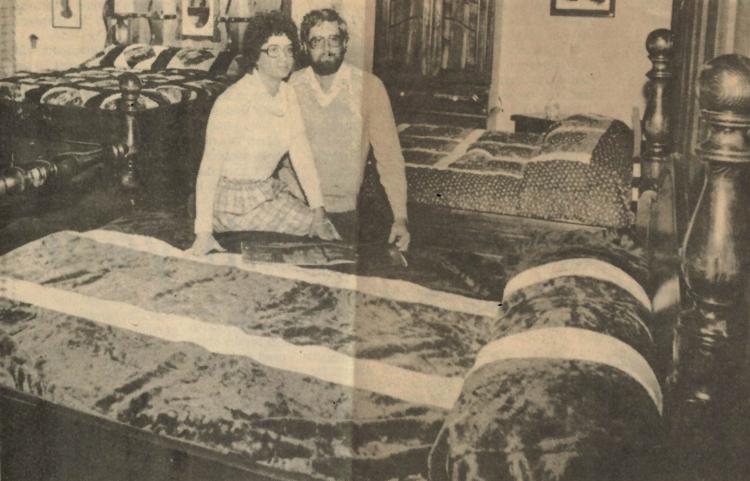 1973: Union Prescription Center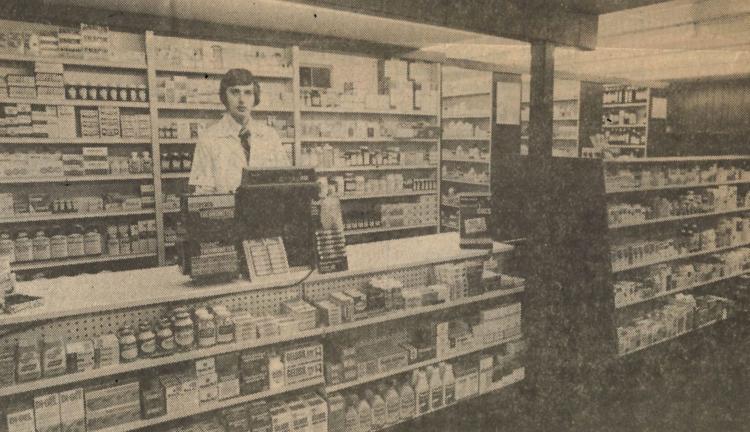 Uppers and Downers Boutique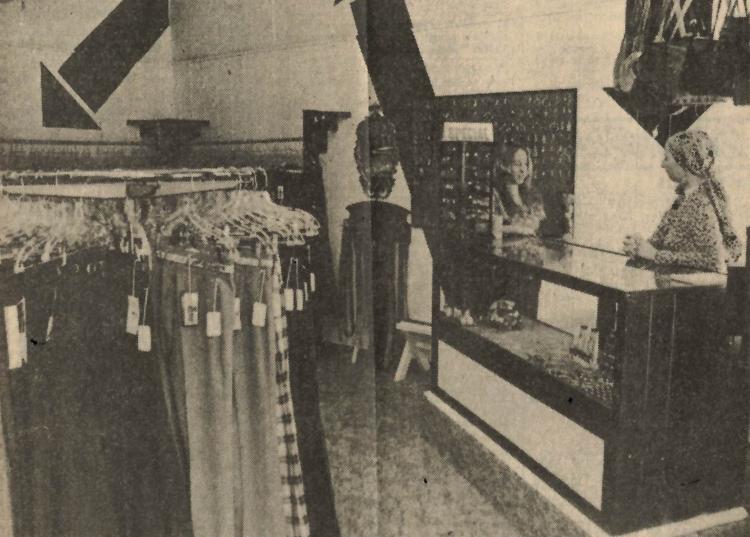 Valentino's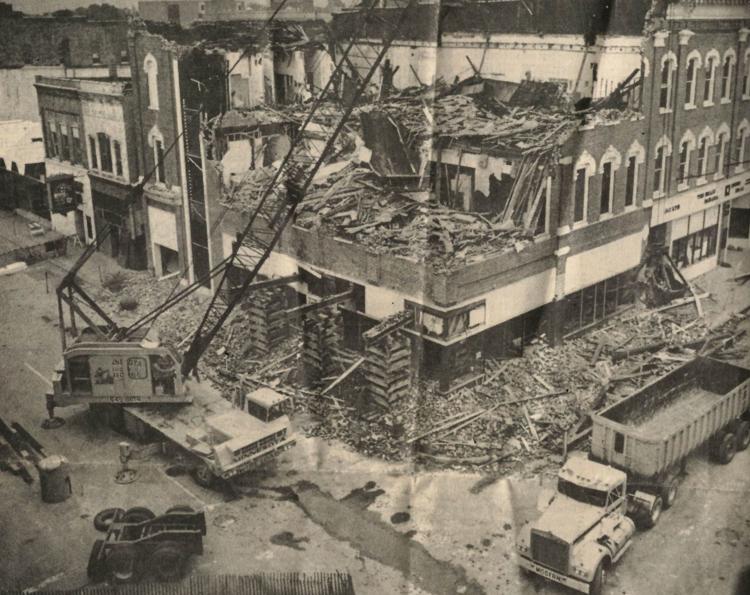 Village Shopping Center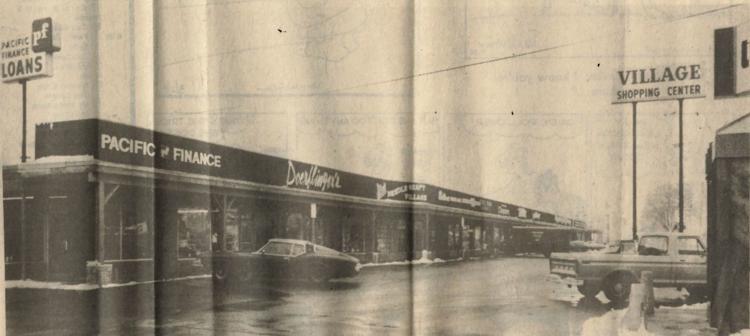 Varsity Club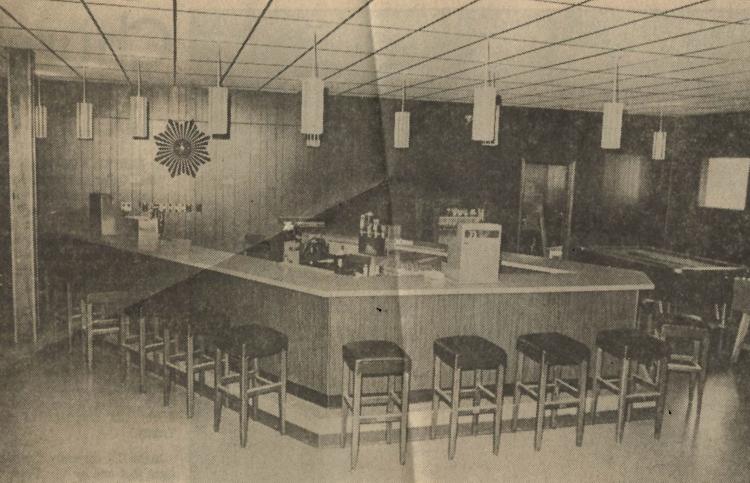 1972: Viking Heritage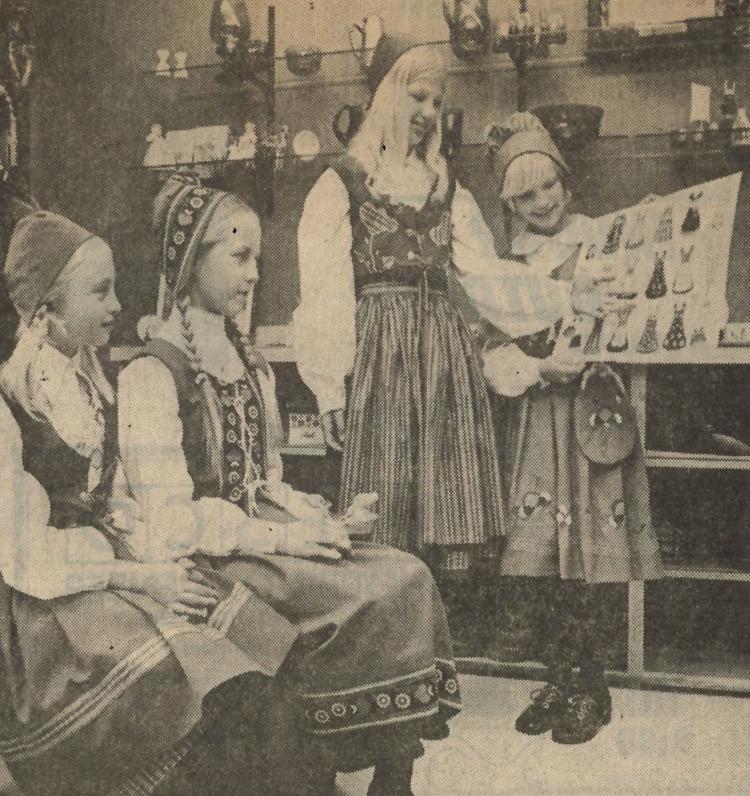 Winslow's Gift Shop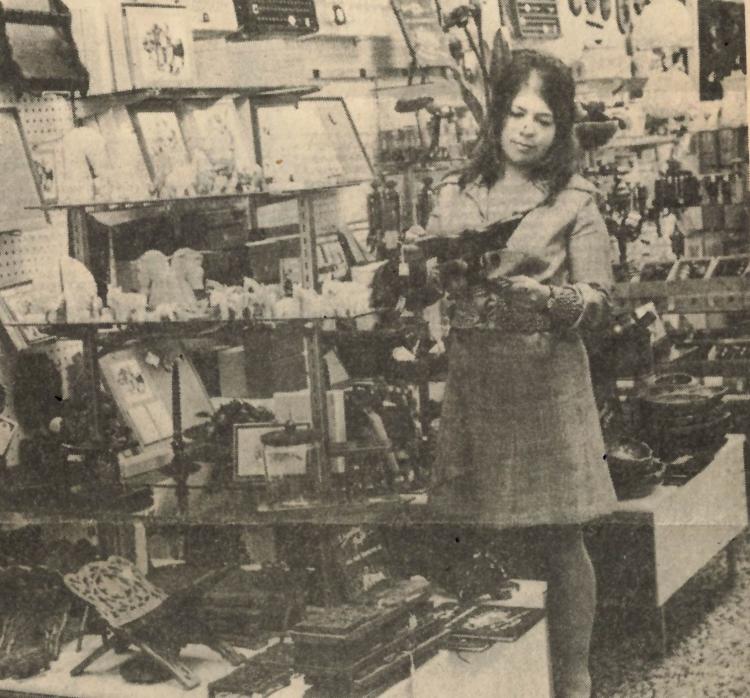 Wiggert Brothers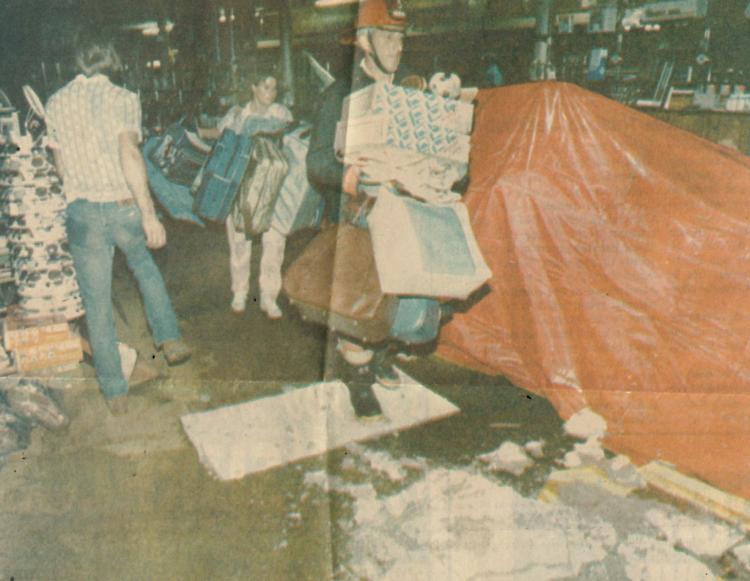 Wendy's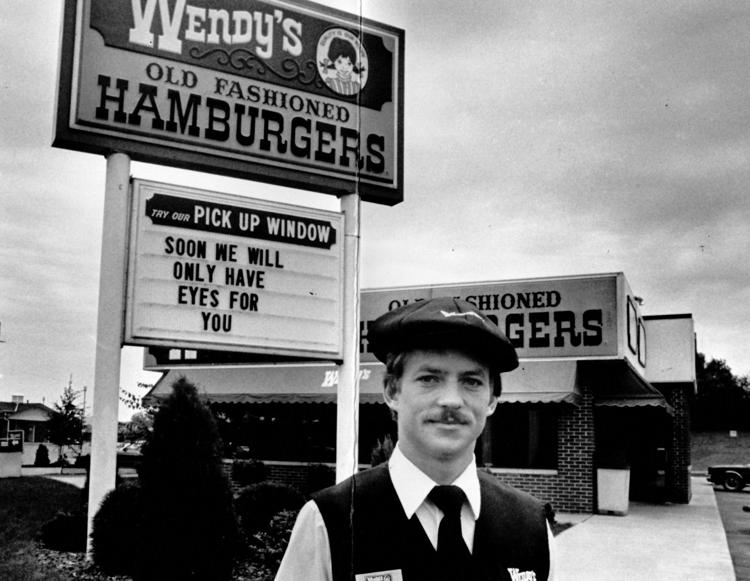 1983: WLCX-WLXR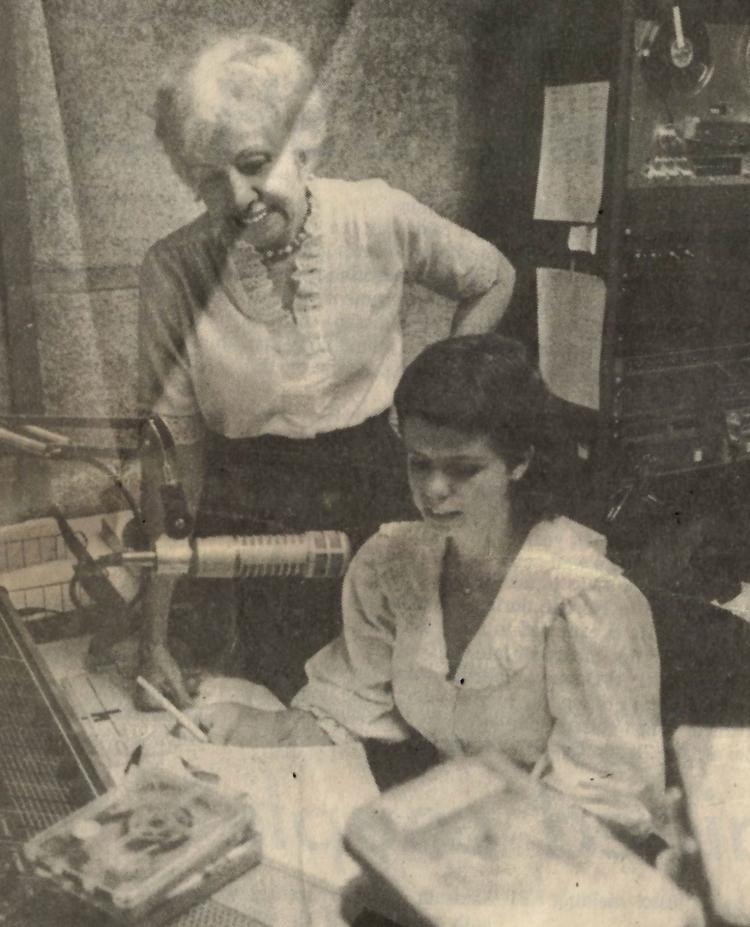 Walt's Restaurant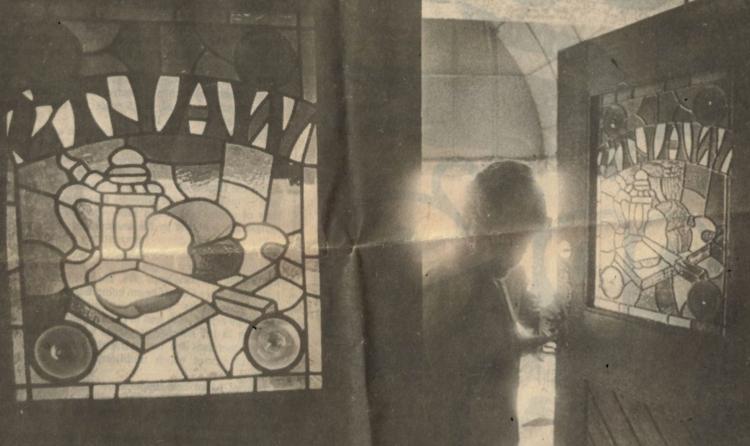 Walgreens

Winchell's Donut House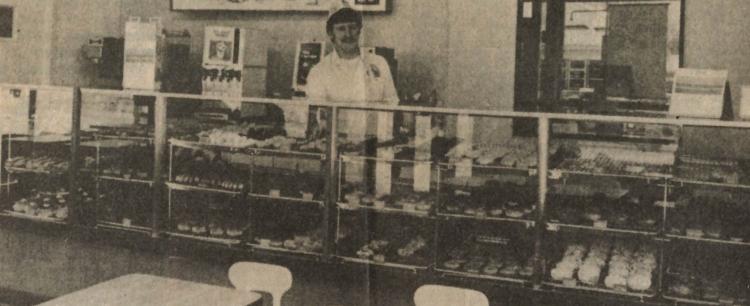 WXOW-TV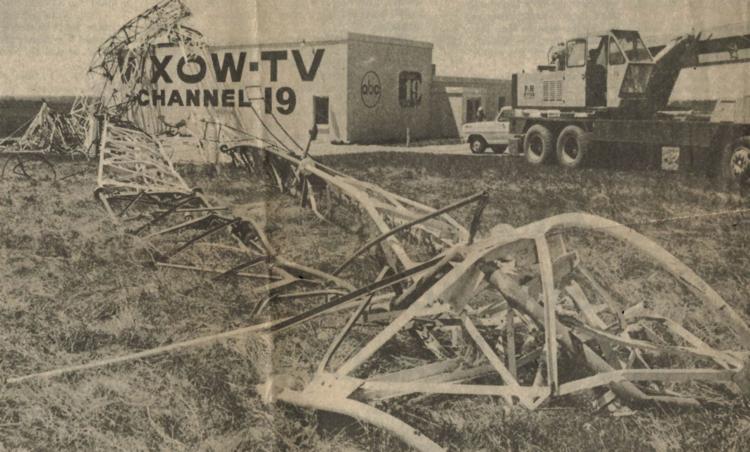 Warehouse Sales
1969: WKBH-AM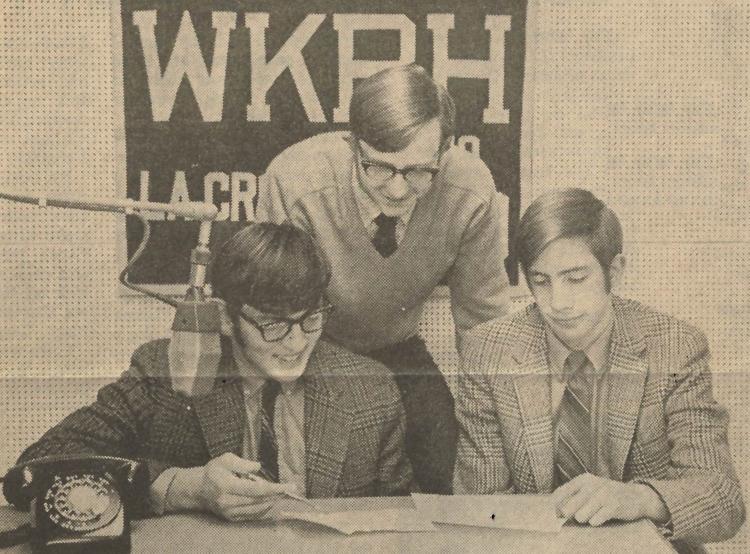 WKBT-TV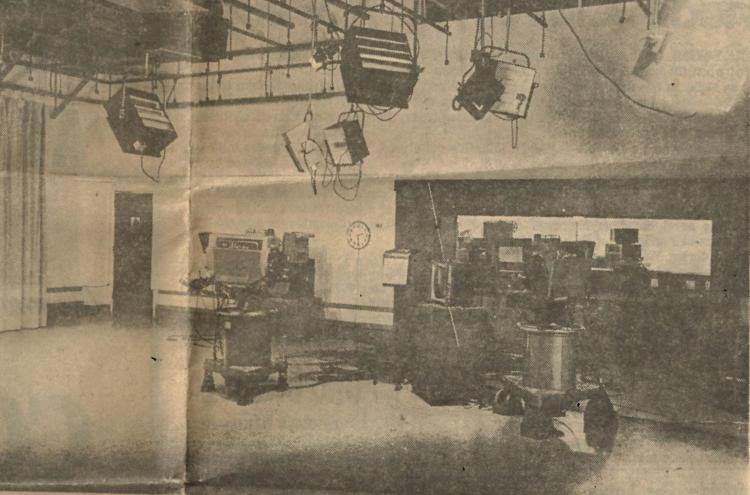 Wettstein's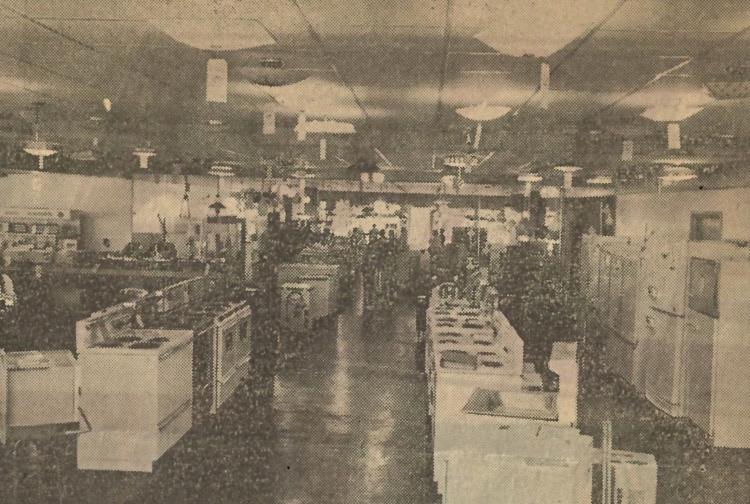 Woolworth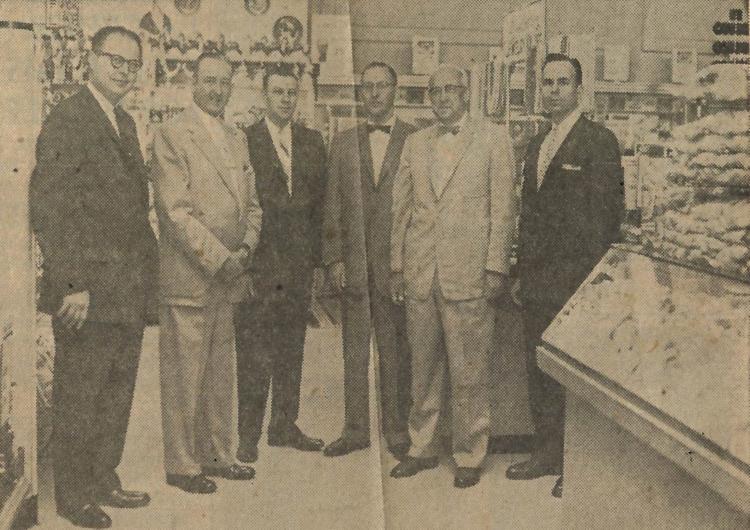 1958: 1st National Bank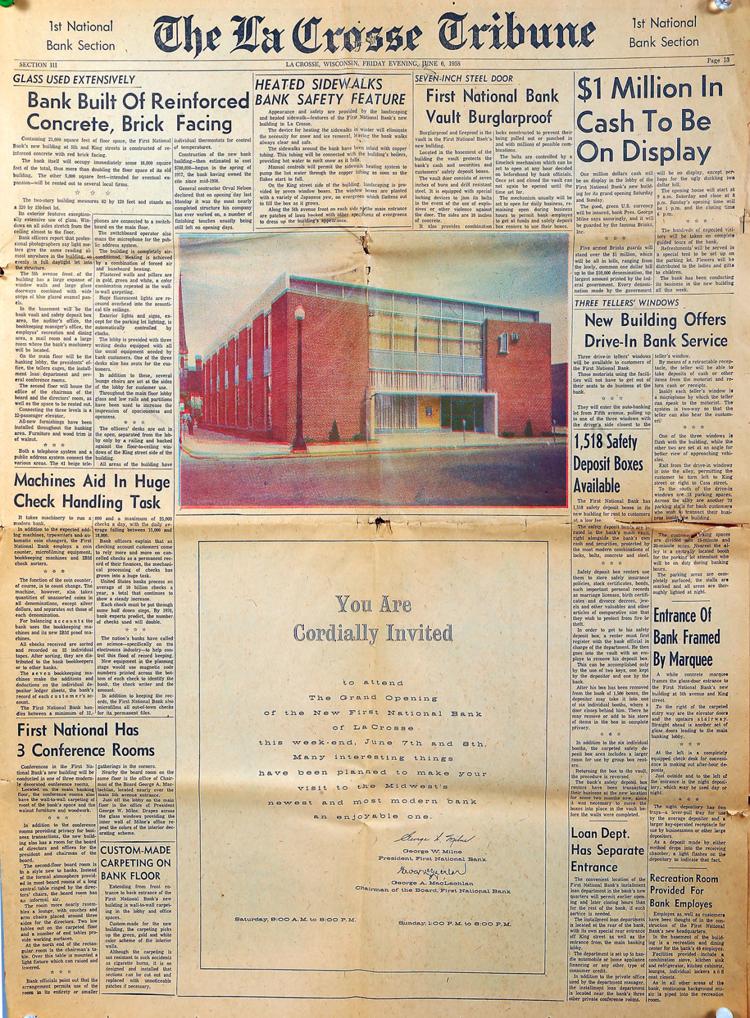 1947: W.T. Grant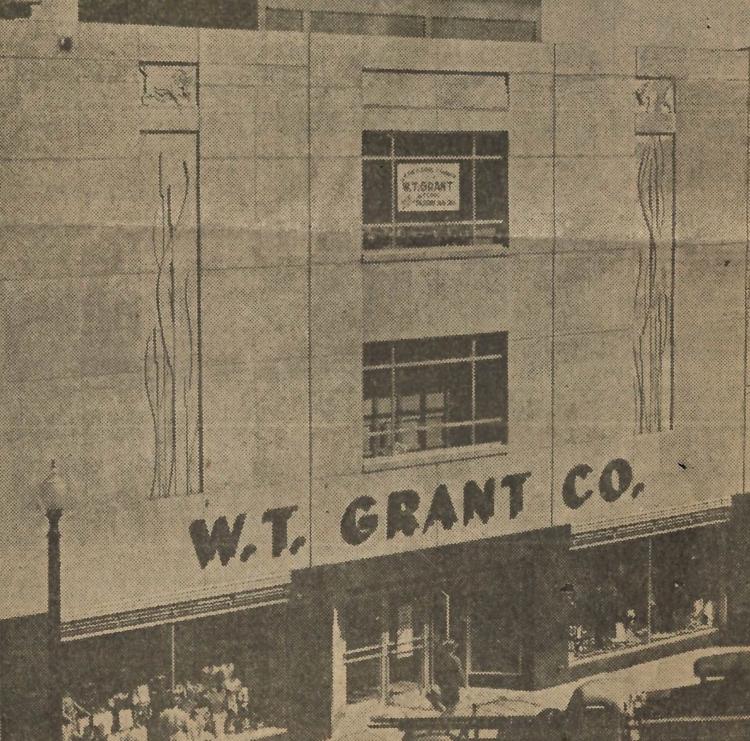 Xcel Energy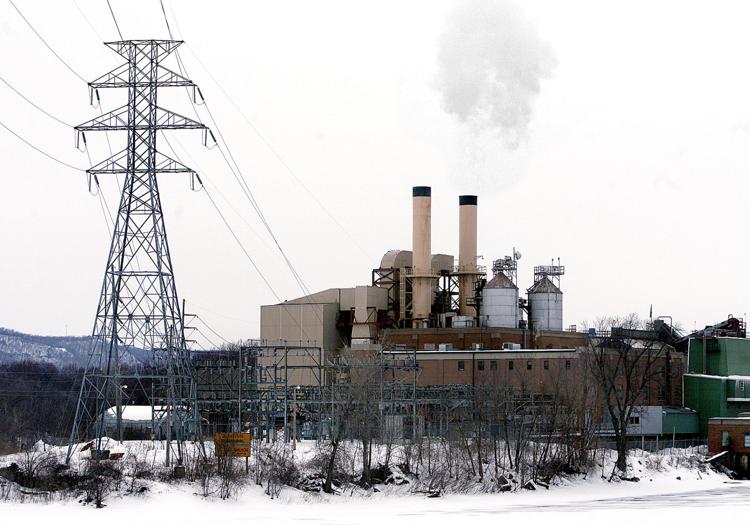 Yum Yum Tree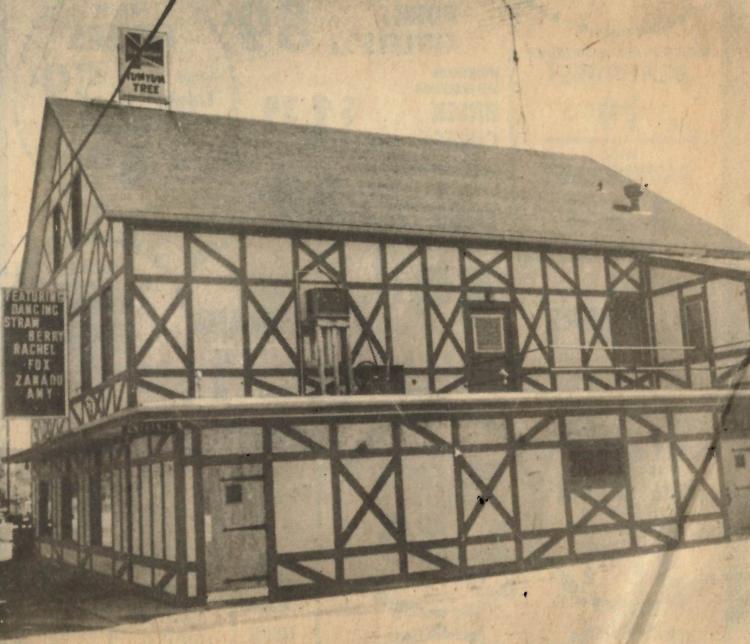 Yahr-Lange La Crosse Drug Inc.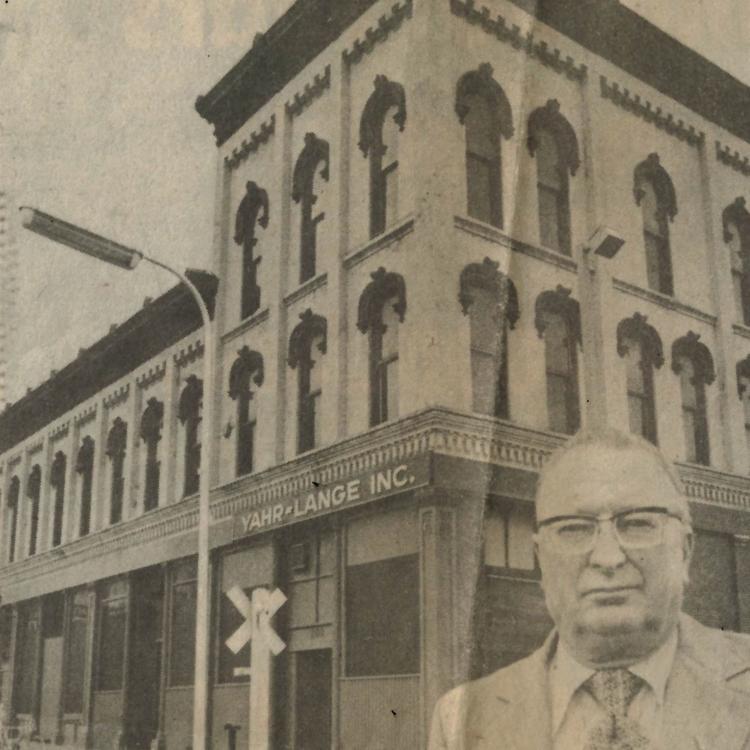 1975: Yellow Checker of La Crosse

Ye Old Style Inn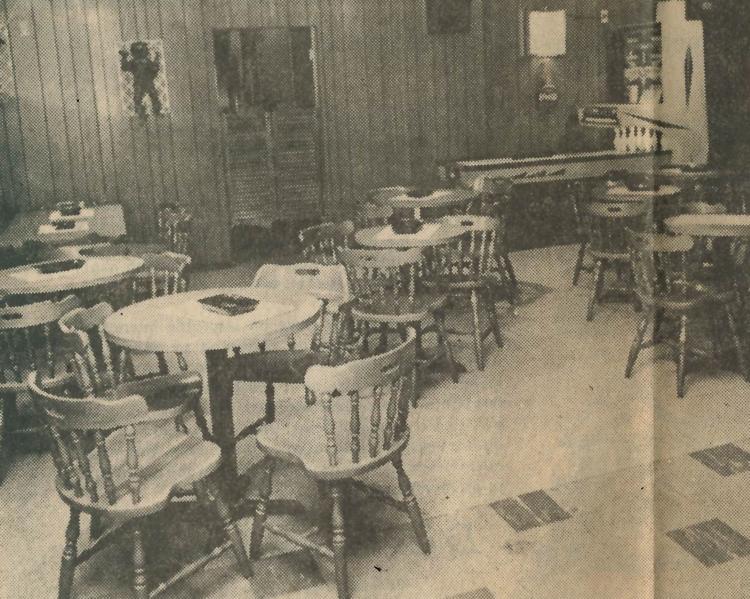 1967: Your Uncle's Place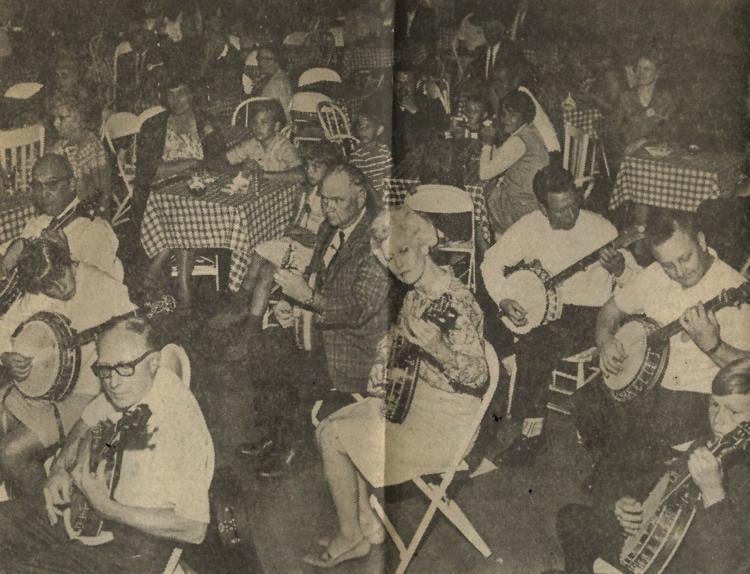 Zorba's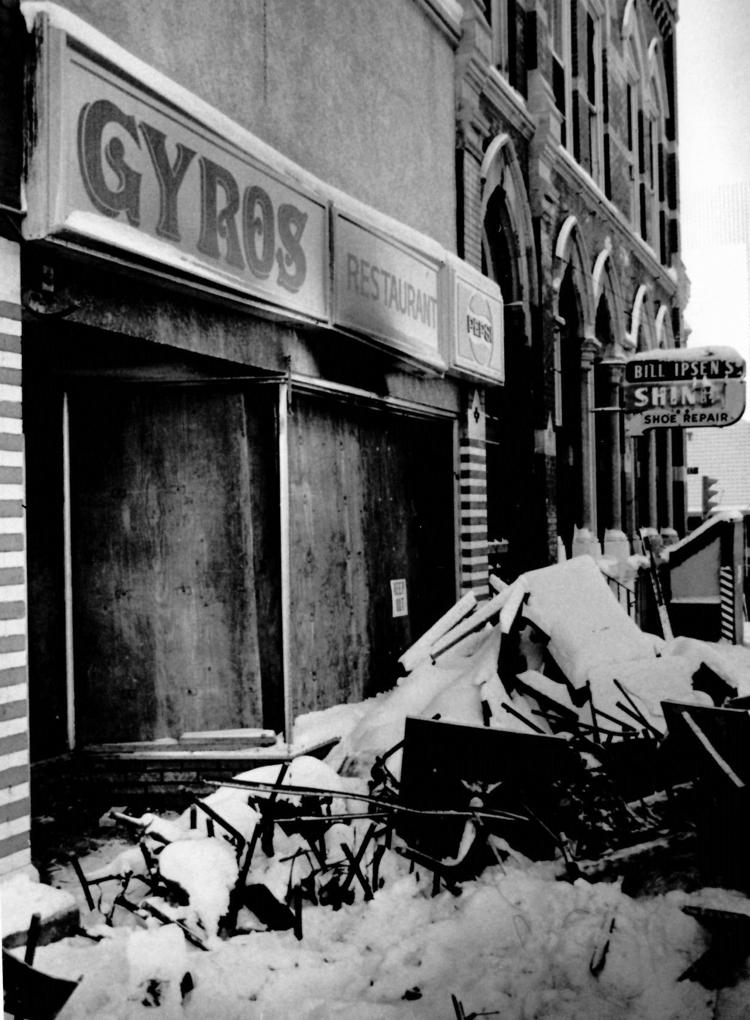 Zanklites