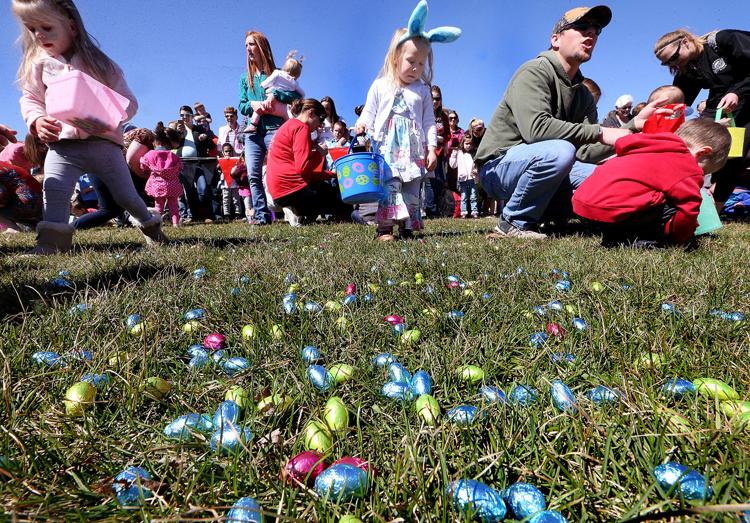 As a confetti of pastel-colored chocolate eggs rained down on the green grass, thousands of children clutched their bags and baskets, eager and ready for a mass candy cavort.
Gathered under blue skies and bright sun in the field outside the Onalaska Omni Center, an estimated 2,500 community members gathered Saturday morning for the Altra Federal Credit Union Annual Easter Egg Hunt, a holiday tradition spanning 48 years.
Armed with a whopping 1,200 pounds of foil-wrapped Palmer chocolate eggs, Altra staff members invited kids in four age brackets to grab to their hearts desire, the youngest participants taking their time as they fiddled with foil and found distractions in their peers while the seasoned youth went in with a strategy, full speed ahead.
"I'm going to look in the hard places," said Pente Mathews, 9, as he waited for the 8-to-10 age group to be called.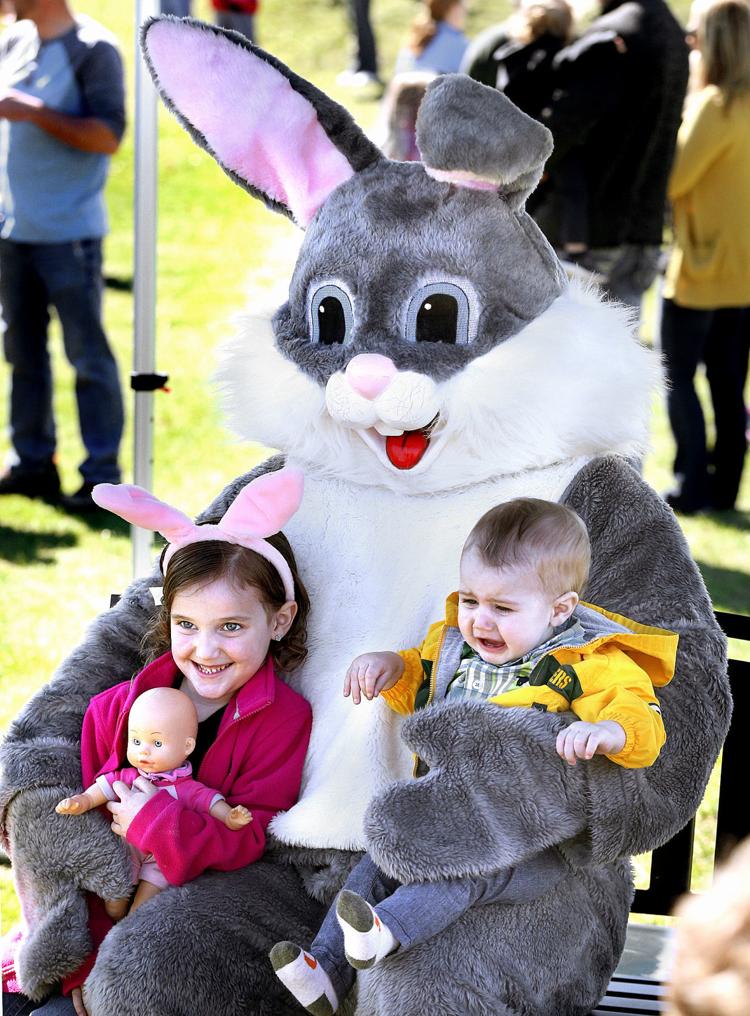 "(Wear) comfy shoes so you can run and get the best ones," sister Liliana, 7, advised. "I'm just here for the egg hunt."
Along with copious amounts of candy, Egg Hunt attendees were treated to a visit with the Easter Bunny, those willing to brave the lengthy line posing for photos. Staffed by about 35 Altra employees, face painting and prizes were also on the table, with appearances and high fives from Altra superhero mascot Cash, the Logger Dog and Shiver of the Coulee Region Chill ice hockey team.
For those with a sweet tooth not satisfied by chocolate, Dippin' Dots ice cream was for sale with proceeds benefiting the Altra Foundation for financial literacy education.
"This started as a great family event and just kept growing from there," said Cheryl Dutton, vice president of marketing for Altra. "We feel it is a wonderful event that fills our mission of helping our members live their best lives, and how can you not love the smiling faces? I think with the weather it's going to be a record year."
Children of Altra members were eligible for the bike raffles, while all the young attendees were entered into a drawing for overflowing Easter baskets stuffed with toys, puzzles, stuffed bunnies, bubble wands and sweets.
For 2-year-old Isla Molstad, however, it was all about the candy. She and older brother Harrison, 5, who clutched a felt bucket reading "Egg-spert egg-splorer," fancy Starburst but were quite content with the chocolate supply.
Pente and Liliana's mom Nicki Danou was hoping to snag some candy from their kids' haul, asking, "What are you going to find for me?"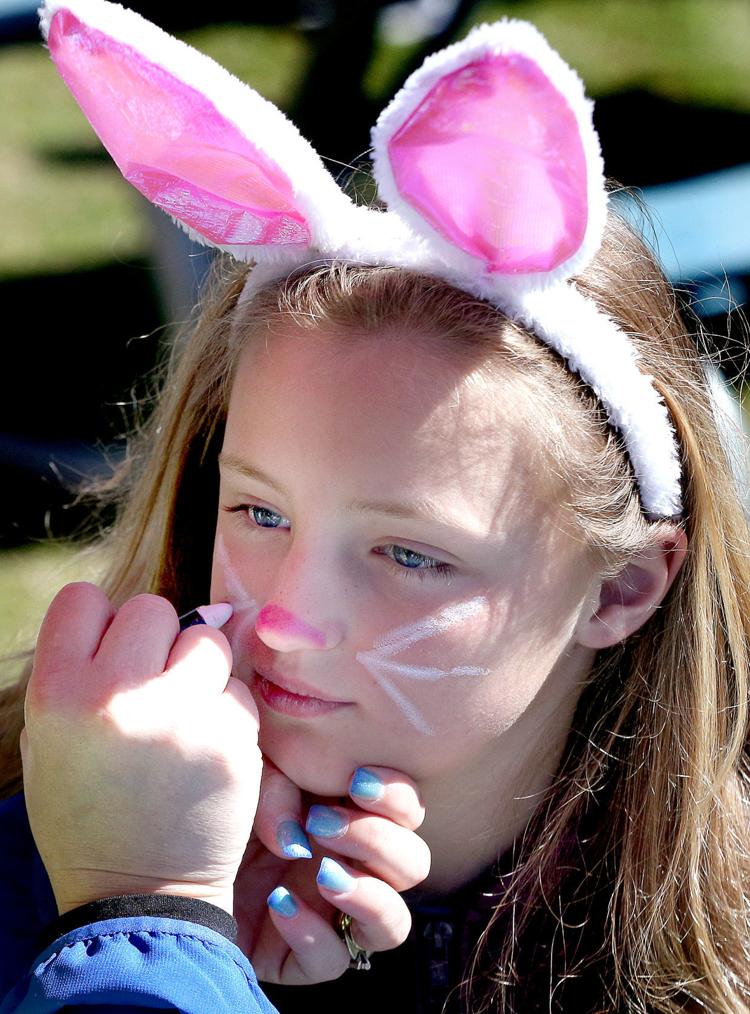 While Lilian replied with, "Nothing," Pente conceded, "You can have all the bad stuff."
From the Twin Cities, the family was in town to visit relatives, and Nicki's niece Kiera Hasan, 15, was on hand to watch her young cousins run around and enjoy the sunny morning.
"I love seeing these two," Hasan said with a smile. "They're especially adorable when they're finding eggs."
Lilian was having a great time herself.
"Easter is one of my favorite holidays," she noted. "I like seeing what goodies you get and enjoying spring."