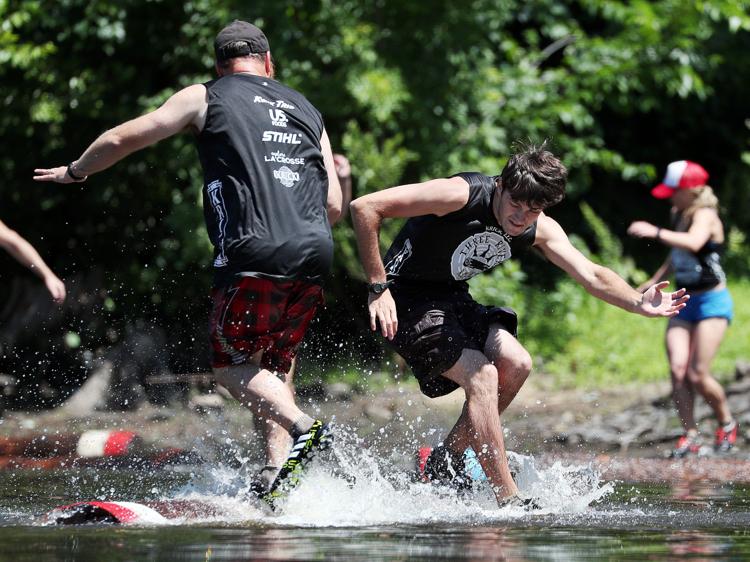 ONALASKA — Brielle Conard approached the floating log without hesitation, planting her feet on the narrow surface before running like mad. 
"I think I was on for five seconds," Brielle estimated. "It was fun ... kind of hard."
Saturday morning was the first time Brielle, 8, had heard of logrolling, much less tried it, but the Three Rivers Roleo provided the perfect opportunity to get her feet wet on both accounts. In honor of the competition's 10th anniversary, spectators were given a chance to sample the sport in a modified fashion, with carpeted logs in a pool, after the first two rounds of pro competition at the Great River Landing in Onalaska.
Founded by siblings Jacob and Katie Rick of Onalaska, the Three Rivers Roleo is a bracketed competition, with two men or two women racing in the same direction to stay on a western red cedar log for as long as possible. In a bucking match, they face opposite directions. The first person to fall is out of the competition.
Katie says the sport has grown exponentially across the country, and this year's competition featured a record 30 pro competitors and 71 amateurs.
Brielle and mom Jenny, visiting from Kuwait, were impressed by the quick-footed athleticism of the pros, as well as the interactive family activities offered for the anniversary event. In addition to a vendor village with food, a logging history booth and information on local recreation, the event featured a Lumberjack Show with tri-cross cutting, targeted ax throwing, hot saw race and a Boom Run, a timed dash across multiple floating logs.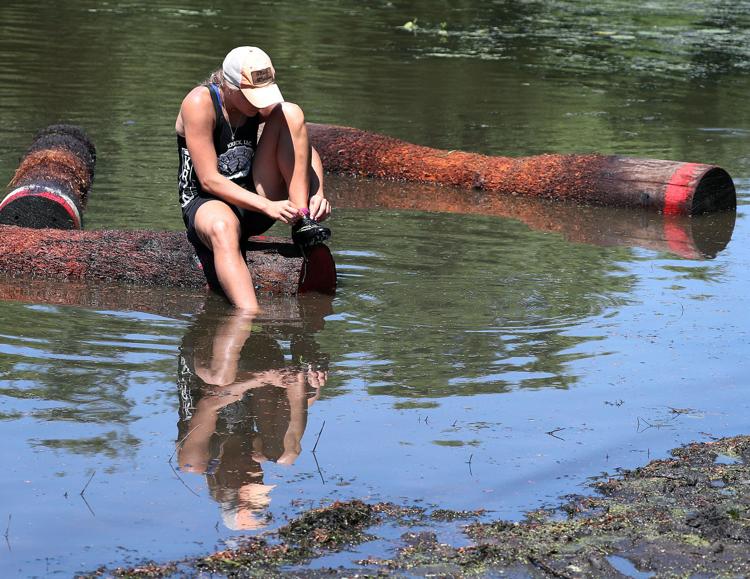 Running the Lumberjack Show, which performs at events nationwide, is a full time job for Jaime Fischer, 36, of Stillwater, Minn., a three-time log rolling world champion and seven-time boom running world champion who retired from the sport six years ago but emerged last month to compete in Madison, as well as in Saturday's Roleo.
"I wanted my kids to know the family history," explained Fischer, whose 5-year-old daughter and 7-year-old son were set to participate in Sunday's amateur log rolling event.
"This has been in my family for the past 90 years. My grandpa started in the 1930s with actual lumberjacks in Stillwater, and it worked down the family tree. I competed pro for income and now I compete as a fun way to bridge the generation gap."
Fischer is coach and training partner of current world champion and 2016 Roleo champion Ellie Davenport, 19, of Hudson, who was raring to defend her title Saturday. The University of St. Thomas-Minnesota student trains almost daily and competed in seven tournaments last year.
"I think it's pretty crazy to be world champ ... it's very humbling and gratifying at the same time," Davenport said. "The level of athleticism just goes up and up. I've had some phenomenal matches and some really awesome competitors. I'm so excited to get back out there this year."
Ellie's infectious blend of enthusiasm and determination didn't go unnoticed by spectator Mindy Bullen, a sports lover who came out to watch her first Roleo with son Ryan and granddaughter Claire, 9.
"I'm rooting for Ellie," Bullen said. "She's really good."
Roleo on Fox networks this week
You have free articles remaining.
Fox Sports North and Fox Sports Wisconsin will air the Three Rivers Roleo logrolling tournament this week.
The event, which took place July 9 on the Black River in Onalaska, will be on Fox Sports Wisconsin at 9:30 p.m. today, at 9 a.m. Thursday and at 11 a.m. Saturday.
In Minnesota, it will be on Fox Sports North at at 7 p.m. today, at 9 a.m. Thursday and at 11 a.m. Saturday.
Roleo results
5. (tie) Garrick Birdsong and Tanner Hallet
7. (tie) Brian Stearns and Shane Burns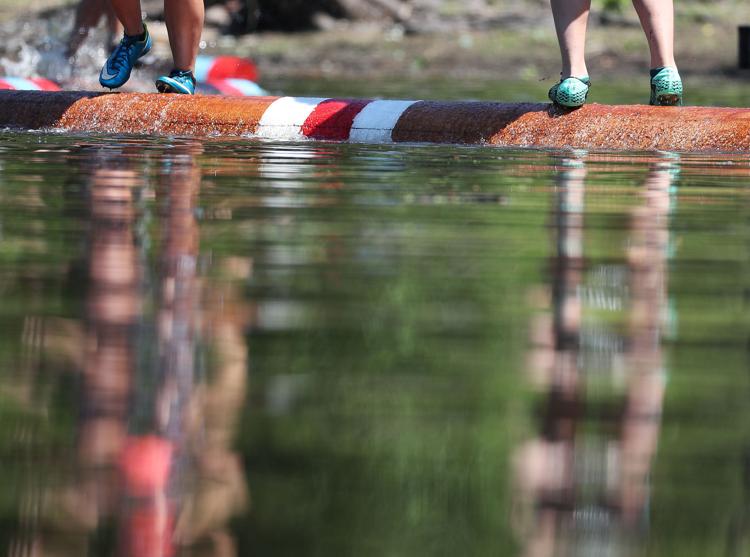 5. (tie) Emily Christopherson Abby Hoeschler
7. Haley Penning (tie) Maggie Penning