The leader of Wisconsin's oldest statewide tax policy research organization says La Crosse County might have better luck funding highway maintenance with a wheel tax than with a proposed tourism sales tax.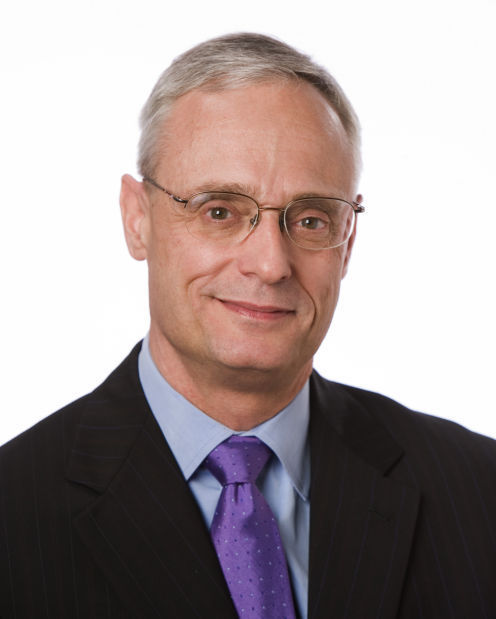 Established for a handful of communities heavily dependent on tourism, the premier resort area tax — or PRAT — is a sales tax on goods and services related to tourism that local municipalities can apply to roads and other infrastructure.
In April, 55 percent of county voters approved a non-binding referendum on the half-cent sales tax, but three big steps remain, since the county doesn't rely that heavily on tourism: state legislation, a two-thirds vote by the county board, and approval by a second county-wide referendum.
"I just don't know if you could clear all those hurdles," Todd Berry, president of the Wisconsin Taxpayers Alliance, told a group of community and business leaders at a lunch hosted by the La Crosse Area Chamber of Commerce, which opposes the PRAT.
The tax would apply to taxable items sold by roughly half the county's businesses. The county estimates a PRAT would generate about $6.5 million a year, a quarter of which would be shared with its 18 municipalities, and would help address an estimated $87 million in road maintenance needs.
Berry suggested adopting a local vehicle registration fee — known as a "wheel tax" — would be an easier way of closing the funding gap, which has grown at both state and local levels as the flat tax on gasoline sales and vehicle registration fees have failed to keep pace with inflation and an aging highway system.
"It's the way other municipalities are going," Berry said.
Easier, but perhaps not as politically palatable.
The La Crosse County board debated a wheel tax in 2014 and 2015, though it never came to a vote. Based on the number of vehicles currently registered, it would require an additional $66 per vehicle to raise the same amount as the tourism sales tax. That's nearly twice the current $75 state registration fee.
"If you think opposition to PRAT is crazy, you should see people's reaction to a wheel tax," said La Crosse County Board Chairwoman Tara Johnson.
Johnson said the county hopes to have a bill introduced in the Legislature this fall.
Berry pointed out that local governments, constrained by levy limits and shrinking state aid, have few options to meet growing lists of road maintenance needs: namely, a wheel tax, borrowing and special levies, which would require a voter referendum.
The problem is hardly local, though.
A report released earlier this year by the state's Legislative Audit Bureau revealed about 12 percent of La Crosse County's roads are in poor or worse condition, though conditions are more dire in 14 other counties.
Much of the backbone highway system is now 50 years old and approaching the end of its natural life, while gas taxes and registration fees have not risen and don't grow with the economy. To make matters worse, Wisconsin's population is aging, and thus driving fewer miles, even as vehicles are becoming more efficient, thus using less gas.
"It's a dated revenue system" trying to support "a dated transportation system," Berry said.
Under the past two governors, Wisconsin has relied more heavily on borrowing to fund transportation, and the result is that one out of every five dollars in the current transportation budget goes to pay back loans for work that's already done.
Berry thinks the ultimate solution will likely come from metering use, noting that toll roads are common in other states and the idea is not as toxic as it once was among state lawmakers.
"The public is ahead of politicians," he said.
Meanwhile, Berry notes, a recent study showed deteriorating roads cost drivers in the state's two largest cities more than $2,000 a year in the form of crashes, wear and tear, and lost time.
"The money comes out of one pocket or another," he said.