A healthy tourism economy is important for a vibrant local economy.
La Crosse County Convention and Visitors Bureau's new director, AJ Frels, and University of Wisconsin-La Crosse professor and director of the UW-L Tourism Research Institute Daniel Plunkett were part of the panel Thursday morning at the fall Economic Indicators forum. The bi-annual event, hosted by UW-L and sponsored by State Bank Financial, has provided a look at local economic data and topics for more than 15 years.
Thursday's forum attracted more than 200 people to the new UW-L Student Union. Frels and Plunkett answered questions about the tourism industry, including queries about how tourism in La Crosse County compares with other regions, and the opportunities and threats the sector faces.
Every region in the U.S. is unique, Plunkett said, with its own attractions and strengths. Arizona has the Grand Canyon, for instance, while La Crosse is known for the Mississippi River, its natural beauty and the festivals and events such as Oktoberfest and the annual state high school track meet.
"Travel is about meeting a need for a person," he said. "They look for places to fulfill that need."
Collaboration is the current trend among regional convention and tourism organizations, Frels said, and something the Coulee Region underwent as La Crosse County's municipalities merged their tourism departments in 2015.
"Visitor's don't come to a municipality," he said. "Instead they want to come to a region and have easy access and information in front of them."
La Crosse has lots of opportunities to promote high-profile attractions, Frels said, as well as to highlight unique attractions people might not be as familiar with.
The proposed expansion of the La Crosse Center is another big opportunity for the region as communities continue to compete for concerts, events and conferences. And one of the biggest challenges facing tourism is a common one: finding and keeping skilled workers.
You have free articles remaining.
Register for more free articles.
Stay logged in to skip the surveys.
"What is good for tourism is usually also what is good for the local quality of life," Frels said.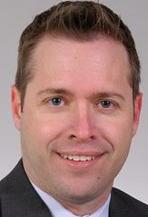 UW-L economics professor Taggert Brooks also gave an update on local economic data, something he has been doing as part of the forum since the beginning. With more than 30 Economic Indicators forums since 2002, Brooks focused on where things have gone in the past decade and a half.
Along with La Crosse region numbers, Brooks also shared data on Eau Claire and Wausau, to provide context. He warned against comparison, however, saying that every region is different and economics isn't a zero-sum game.
"Economics is not a football game," he said. "There is not a winner or a loser ... it is about how you provide context."
His presentation included information on economic growth, employment growth and the housing market along with stats on higher education enrollment and consumer sentiments. He took a contrarian approach to the topic of tourism.
Tourism is a beggar-thy-neighbor situation, he said, where one community's gain is a neighbor's loss as regions compete for limited tourism dollars. The big impacts predicted by tourism events such as hosting the Olympics don't always materialize and visitors' tastes can be be fickle.
Instead of focusing on ways to make the region appealing to outsiders, he argued what he called the bathroom remodel approach: Communities should focus on providing the opportunities their residents want and need. That, in turn, will bring in new residents and visitors attracted to the improved amenities, higher property values and better climate.
"We need to think about building a region we want to live in," he said.