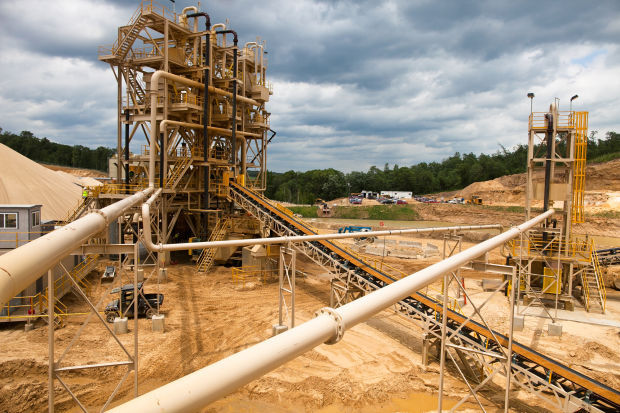 A resolution to stop new frac sand mines in Trempealeau County was approved Monday night after county board officials agreed to a yearlong moratorium.
The moratorium will apply to new applications for conditional use permits for silica sand mines and existing mines that are looking to expand their footprints. Any applications that are submitted to the Trempealeau County Department of Land Management after 4:30 p.m. Aug. 30 will not be considered until the moratorium is lifted.
According to the resolution, which was revised by the board during the meeting, the moratorium will be active for "up to 12 months or until the committee completes its final report, whichever earlier." If the county determines enough research has been done and a break is no longer necessary, then the moratorium can be lifted before the 12-month mark.
"What we need now more than anything is answers," Sally Miller, county board member, said. "It's up to us as the county board to step up."
The resolution also creates  a committee responsible for collecting and analyzing information to make recommendations on whether sand mining truly affects public health and safety. Studies on ground water, surface water, air quality, radioactivity, radon release, light pollution and sound pollution will be done.
The committee will be made up of no less than 11 members, four of which will be from the Board of Health, three citizen medical health professionals from Trempealeau County and three citizen members that are prevalent in the health industry.
"We're making a decision for our generation and the generations to come," Olin Femreite, county board member, said. "We've got to have some comprehensive planning."
The vote was approved 12-0, with count board members Jay Low and Tom Bice abstaining.
Low said he did not support the moratorium telling landowners what they can and cannot do.
"I will not tell property owners that they can no longer engage in perfectly good and perfectly legal activity on their own property," he said.