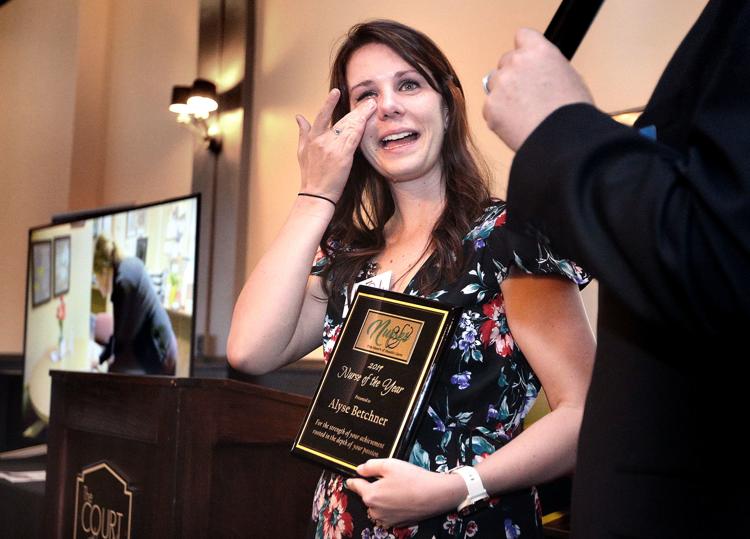 The area's top nurses traded their scrubs for dresses and heels, if only for a night.
Ten nurses from across the Coulee Region were honored Wednesday at the inaugural Nurses: Heart of Health Care gala at the Court Above Main in La Crosse, an event organized by the La Crosse Tribune and River Valley Media Group.
Nurses from Gundersen Health System, Mayo Clinic Health System, Winona Health and Saint Anne of Winona gathered to sip champagne, nibble hors d'oeuvres and find out who would be named the nurse of the year.
That distinction ultimately went to Alyse Betchner, an oncology and hospice nurse at Gundersen.
"I'm in absolute shock. My first thought was I better text the patient who nominated me," said Betchner, who's been a nurse for four years. "As a nurse, you forget about things because you're always on to the next thing and the next thing. It's nice to look back at all of that, at everything we've accomplished."
Betchner, a native of Sauk City, was inspired to become a nurse after she got pregnant as a high school senior. She decided to put the baby up for adoption, a decision that tore her up, but the nurses who cared for her were nothing but supportive, she said.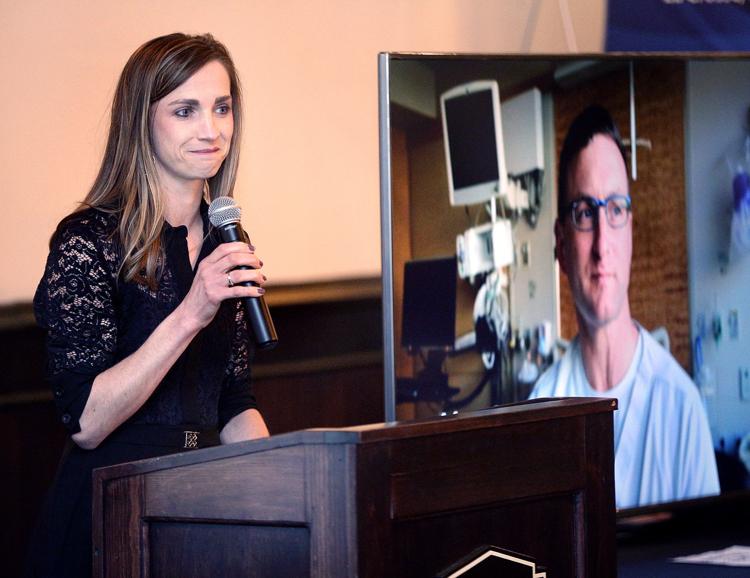 In that moment, Betchner resolved to spend her career helping others.
Now, she cares for patients in difficult and sometimes hopeless times — people who have cancer, people who have weeks or months to live. To her, it's not just a job.
"I think that's why so many of us are good nurses, because we can't shut off the work at home," she said. "We sit around and think about patients all the time, hope they're having a good day. Even if we can't be there, we're still thinking about them."
You have free articles remaining.
In February, River Valley Media Group asked readers to nominate nurses who had gone above and beyond for their patients.
More than 120 nominations poured in — heartfelt praise from patients, co-workers and others who have been inspired by the outstanding service of nurses in our area.
A four-person panel — which included Tim Kotnour of State Bank Financial, Ryan Smith of Dahl Subaru, Joanne Sandvick of the La Crosse Medical Health Science Consortium and Josh Trust of River Valley Media Group — whittled the list to 10 finalists before selecting the winner.
But the event was more than a contest. It was a chance to recognize people who do so much for so many, yet expect so little in return.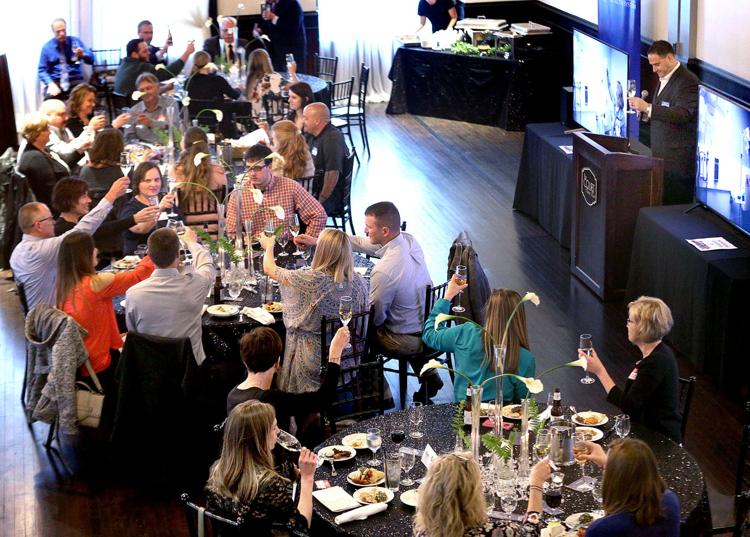 "To even be nominated … is very humbling and exciting at the same time," said Deb Augedahl, a care coordinator at Gundersen. "Being a nurse, you're not really looking for awards. You go into nursing because you love patients and want to see them succeed."
The 10 finalists — whose stories will appear in the La Crosse Tribune on Sunday — vary in age, experience and field.
Some work in cancer treatment. Some work in an emergency room. And some work in hospice, ensuring that patients' final days are as comfortable and meaningful as possible.
What binds these nurses is an unwavering dedication to patients, an ability to put others' needs above their own.
"Nursing is not about the monetary reward … it's about the reward of helping our fellow human beings," said Jason Fratzke, chief nursing officer at Mayo and one of the speakers at Wednesday's gala. "Your passion and commitment really do make a difference — one nurse, one patient, one family at a time."