Many males choose to grow out their facial hair this time of year, whether in recognition of the Movember men's health awareness movement or simply to add a layer of warmth.
But for Jason Kiley and Andrew Mattson, a bountiful beard is a year-round commitment, one they have turned into a prize-making venture.
Facial hair competition aficionados Kiley, 42, of Viroqua, and Mattson, 36, of Sparta, each each took home another win Nov. 9 at the Remington Beard Boss 2019 National Beard and Moustache Championships, held in Tinley Park, Illinois.
Kiley, who also holds the titles of best in show and first place Full Beard Freestyle from the 2017 World Beard and Moustache Championships, won Full Beard Freestyle National Champion this go around, while Mattson, who boasts 12 first-place ribbons from various competitions, was named Natural Goatee Shaped National Champion.
OneEyedCatCrafts pottery studio owner Kiley has been competing in beard competitions since 2013, when he experimented with a handlebar mustache while living in West Virginia, while Foremost Farms production supervisor Mattson entered his first contest two years ago, inspired by the TV show "Whisker Wars."
His own beard measuring an impressive 14 inches, Mattson looked up beard clubs online and discovered the Minnesota Beard and Moustache Coalition, the members of which encouraged him to complete.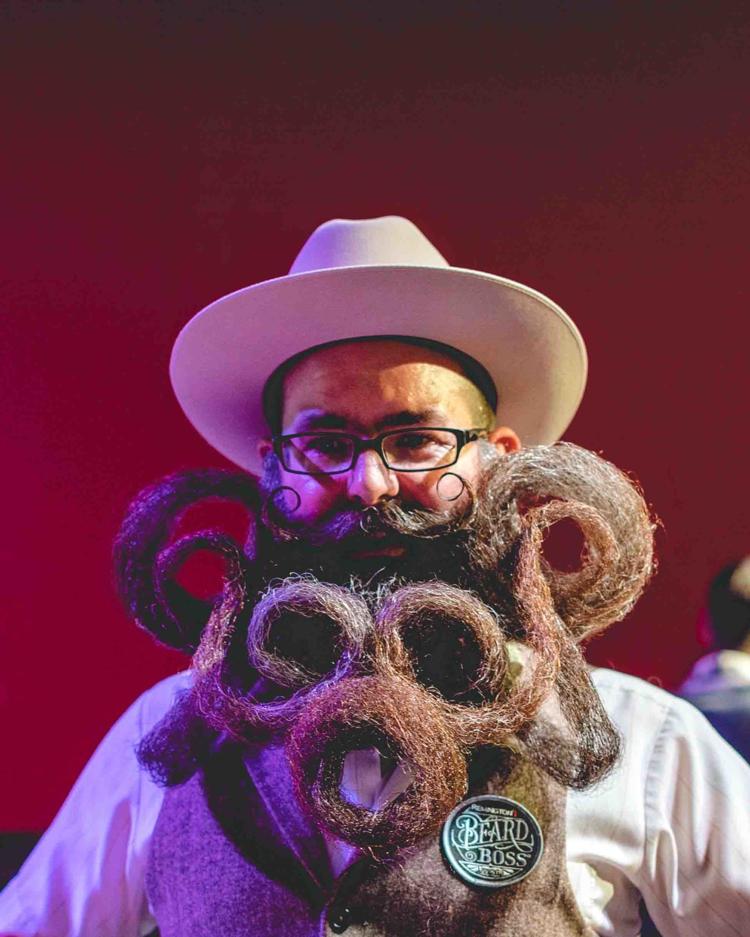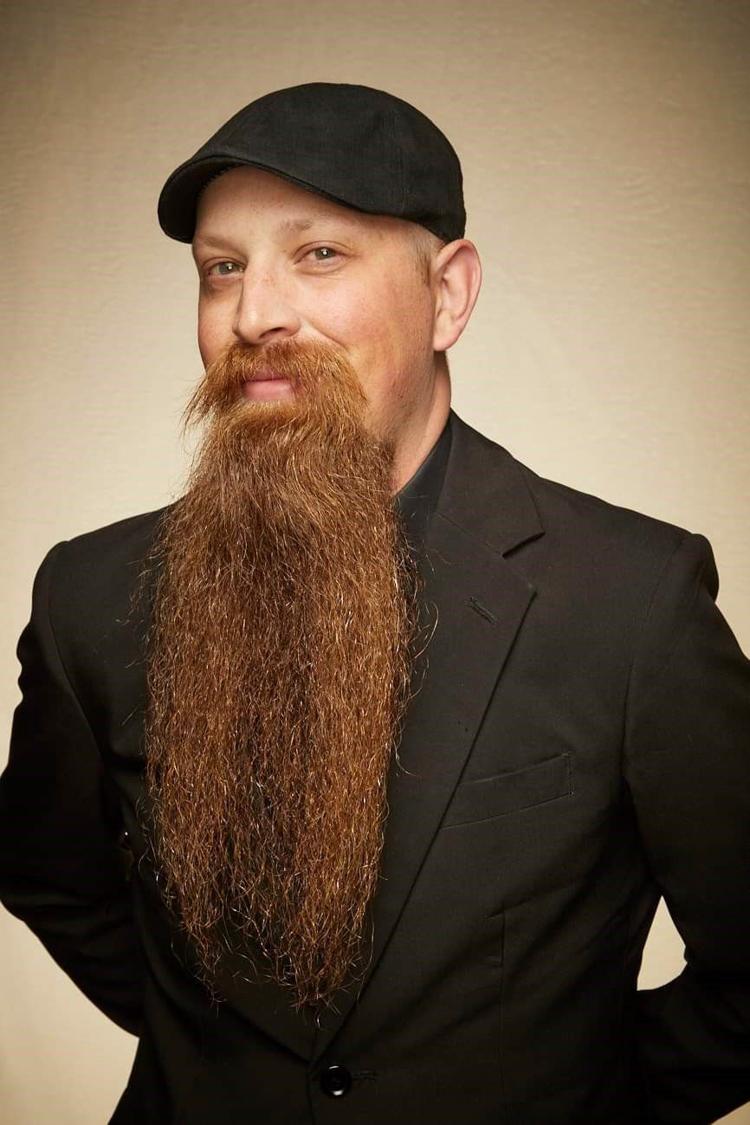 "I instantly fell in love with it — the community and the camaraderie," says Mattson, who, like Kiley, has participated in over 40 of the quirky competitions. "And all the money goes to charity, so you're having fun and helping others."
The majority of beard competitions are philanthropically minded, with entry fees from the 2019 National Beard and Moustache Championships supporting charities Oscar Mike, PAWS Tinley Park and Together We Cope.
Both Mattson and Kiley liken the bearding community to a second family of sorts, and even connected with each other through their unusual hobby. Living around 45 minutes apart, the bewhiskered buddies get together when their schedules allow and look forward to catching up at shows.
"It's always interesting to see what Jason shows up with," Mattson says of Kiley's often gravity-defying competition styles. "He always comes up with the best beard designs."
Kiley's 2019 Championship 'do was a whimsical set of loops in an octopus-like formation, topped with two delicate moustache curlicues.
A hefty dose of hairspray is essential in achieving Kiley's winning whiskers, while Mattson opts to compete in the Au naturel categories. Gel, spray and wax free, Mattson's beard is conditioned every other day and moisturized with balms and oils during the harsh and drying Midwestern winters.
Whereas pageants have a reputation of being cutthroat, with beauty secrets kept close to the vest, Kiley says pileous people don't bristle at sharing their favorite creams and curlers.
"About half the talk is about products, tips and techniques," Kiley notes of competition chatter.
Kiley, who sometimes sketches out his competition styles or adapts from previous looks, says he was genuinely surprised by his most recent win, asserting, "There were a lot of really good beards there."
Kiley keeps the majority of his countless trophies and plaques in his pottery studio, while Mattson has a shelf dedicated to his wins at work.
"(My coworkers) wait to see what kind of trophy I'm going to bring back," says Mattson. Despite his urging, his unshorn colleagues have declined to enter themselves, choosing to live vicariously through Mattson.
Mattson's parents are equally enthusiastic about their son's hirsute pursuit — "They absolutely love it," he says — and passerby are often enamored as well.
"People run up and ask, 'Oh my God, can I touch your beard?' I get a lot of people calling me ZZ Top or saying 'Are you from Duck Dynasty?' and all the cliches," Mattson says. "But I'm always happy to talk to people about it and answer questions."
Back in Viroqua, Kiley's beard — and his competitive prowess — are equally renowned, and to him it's all the more exciting to have a fellow champion just 32 miles away.
"I think it's pretty awesome," Kiley enthused.
Get local news delivered to your inbox!
Subscribe to our Daily Headlines newsletter.