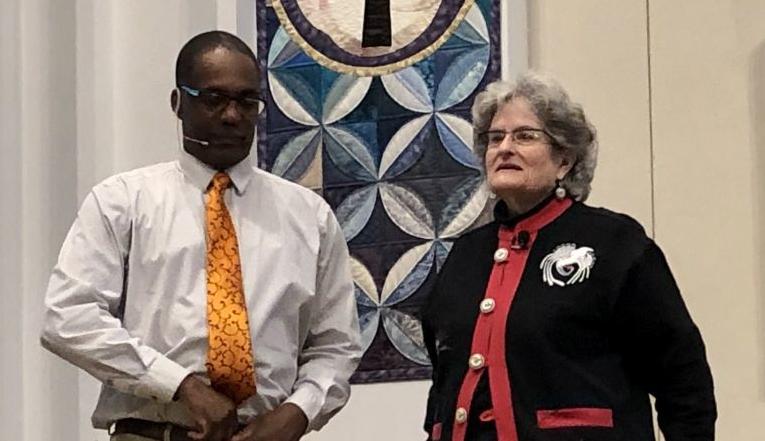 "Our mission is very simple," Reggie Jackson told a crowd of about 300 people Saturday morning. "To get us as a nation to a place where we can have conversations that we're not accustomed to having."
While the mission may be simple, unpacking and moving beyond our deeply ingrained racial bias is a complex and, at times, uncomfortable process.
Jackson and Fran Kaplan, co-founders of Nurturing Diversity Partners, touched on how lived experiences, history and neurobiology shape how we seen the world during the "Un c o n s c i o u s Bias: Can we see our own blind spots?" program, the first of two public presentations presented by the Creating A Healthier Multicultural Community Project.
The project, formed in response to "the desire of many residents of the predominantly white La Crosse region to widen their awareness, understanding, respect and empathy for the lived realities of people with a wide range of racial, cultural and ethnic backgrounds," is sponsored by organizations including La Crosse Interfaith Shoulder to Shoulder Network, La Crosse Area Showing Up For Racial Justice and the La Crosse Community Foundation.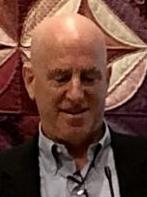 Held at English Lutheran Church, Jackson and Kaplan's two-hour talk and presentation — interspersed with video clips and real-time digital surveys of the audience — was followed by a closed session of "Deep Dives," respectful small group dialogues on identifying and challenging implicit racial stereotypes, facilitated by Jackson, Kaplan and 24 trained community members.
"These are an opportunity to share stories about our experiences living in the community and get to know each other so we can tackle some of the difficult conversations about race," said Pat Lunney, co-leader of the Creating a Healthier Multicultural Community team and 2020 Waking Up White Regional Learning Collaborative steering committee member.
Jackson, a nationally recognized speaker about the Black Holocaust and winner of several awards, including the 2015 Eliminating Racism Award from southeast Wisconsin YWCA and 2018 Legacy Award from Milwaukee Inner-City Congregations Allied for Hope, discussed how the inner workings of the human brain program us toward bias.
By allowing us to make associations between things and form habits, our thoughts become "glued" to strong feelings. Unconscious bias is the brain's "automatic, instant association of stereotypes or attitudes toward particular groups ... even the most conscious egalitarians have implicit bias."
"We have images and words in our culture that bombard us with what to think," said Kaplan, an author, educator and filmmaker who specializes in poverty and social justice issues and received the 2016 Eliminating Racism Award.
The two shared findings from studies about bias that showed, when given identical job applications, employers were 50 percent more likely to call back candidates with a "white sounding" name versus a "black sounding" name. Additionally, young black children were more likely to be suspended or expelled from school. Among middle and high schoolers, black students with white teachers were less likely to be assigned to gifted and talented classes.
Studies also revealed police officers were slower to shoot an armed white male than an armed black male, and that black female youth are seen as less in need of comfort or nurturing than their white peers. Black youth were perceived as older and less susceptible to pain than their white counterparts.
Looking back at 400 years of history, Kaplan and Jackson examined the "white racial frame," the ascribing of cultural and personal traits and perception of inferiority or superiority based on physical features — those of northern and western European descent were favored.
A former teacher, Jackson spoke about the slanted information in social studies textbooks, showing a page which abstained from using the word "slaves," stating rather that black individuals were brought to the U.S. as "workers."
Other books circulating in schools celebrate Dr. Marion Sims as the "father of gynecology," though he purchased slaves to use as test subjects, forgoing any form of pain relief or anesthesia during his experimental procedures.
"Black people suffered horrendous, horrendous treatment by medical professionals," Jackson said.
During the program, Kaplan and Jackson showed a clip from a talk by Debby Irving, author of the book "Waking Up White," which is the regional read for the spring White Privilege Symposium, which will be open to the public. Irving was startled by her own level of bias, citing underminers such as the "narrow version" of history being taught in our schools.
"I had no idea that there were 1.2 million black Americans fighting in World War II," Irvin said. "I didn't know there were indigenous troops, I didn't know there were Asian troops, I didn't know there were Mexican troops. This is what is called whitewashed history."
Leading with the quote "If you want to change the invisible, you must first change the invisible," Kaplan and Jackson concluded their talk with ways to begin looking at the world through an equality lens:
Retrain your brain by exposing yourself to views beyond a racial frame.
Read books and watch films written or produced by people of color that center on their agency.
Look at different news sources and read articles from journalists of a race different from your own.
Question your gut, your objectivity and your source of information.
Remove the historical and institutional barriers to your thinking.
"The good news," Kaplan said, "is cultures can change and they do all the time. Individuals can change and they do all the time."