Two people who will receive awards from Great Rivers United Way on Wednesday became involved with the agency because they saw firsthand the positive effects such agencies have.
The awards will be presented at GRUW's annual meeting Wednesday, when officials also will reveal that the Onalaska-based agency fell about $65,000 short of its goal in its just-finished yearly fundraising campaign.
United Way officials have yet to determine what programs' funding could be cut.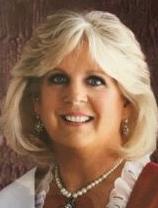 Julie Bartels of La Crosse, who will receive the Advocate Award, experienced a hardscrabble life as her mother held her family of six children together after the death of her husband in a car crash in September 1966.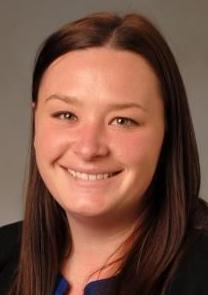 Megan Weibel, who will get the Volunteer Award, saw the need for positive alternatives when she worked at a juvenile group home in Dunn County, Wis., after graduating from the UW-Stout.
Also being honored during GRUW's 69th annual meeting is Festival Foods, receiving the Give Award for its community involvement with not only United Way but also dozens of other nonprofits, as well as its emphasis on servant leadership among its more than 7,500 full- and part-time employees in 32 Wisconsin supermarkets.
Bartels recalled in an interview that her commitment to give back was planted in her youth, when "I grew up in a large family where Mom was widowed in her 30s."
When her father, Ray Mahr, was killed in a car crash en route from the family's home in Dorchester, Iowa, to a job in La Crosse, Bartels said, "Our world fell apart."
Her mother, Lila, "picked us back up … working two or three jobs to put food on the table."
Bartels became de facto "chief cook and bottle washer," and she and her siblings worked odd jobs to contribute to household expenses, she said.
You have free articles remaining.
The going got so tough sometimes that "I even asked Mom if we were the family that didn't have a pot to pee in or a window to throw it out — if that saying was modeled after us.
"She said it could have been … but we all turned out OK … and we're grateful to have her as a good example and a model," Bartels said of her mother, who died two years ago at the age of 87.
Bartels, a 63-year-old retired nursing from Mayo Clinic Health System-Franciscan Healthcare, said, "I believe in giving back because La Crosse has been good to me. I went to Viterbo (University), and I love the Franciscan Sisters. They put me on the right path."
United Way agencies work to relieve many of the conditions of her youth, she said, explaining what she has learned serving on committees that evaluate grant requests and decide on which gets what.
"That's tough, because you want to give everything to all. It's inspiring and gut-wrenching," Bartels said. "It's also a good experience, because it shows you what your community is doing."
Volunteer Award winner Weibel, a human relations specialist at the headquarters of Altra Federal Credit Union in Onalaska, said her role in crisis intervention at the nonprofit juvenile center helped show her the value of grants such as those United Way provides to member agencies.
"Knowing how important that is," Weibel was quick to volunteer nine years ago to lead United Way efforts at Altra, which is a GRUW Pacesetter company.
The United Way committee there sponsors activities such as food truck days on campus, hosting beer and wine tasting and a Zumbathon, among other things, said the 38-year-old Weibel.
She also has worked on United Way committees, including those determining grants.
That task involves "a lot of decisions on what to allocate, and reading hundreds of applications," said Weibel, who echoed Bartels' angst about heart-wrenching decisions.
Although Weibel initially was Altra's employee campaign coordinator all alone, she said, "It got so big that we needed a committee. It is a joint effort of everybody at Altra — not just me.
"And Altra is very supportive of employee volunteerism," she said.
Receiving the award, Bartels said, "is pretty humbling, knowing how many advocates there are in this community. That's why they call it God's Country."
Pressed on whether that traditionally just means the general ambiance of the Coulee Region, Bartels said with a laugh, "Well, yes, they usually mean the beauty — but it's also the people" and their generous attitudes.