BALTIMORE — U.S. Catholic bishops agreed unanimously Wednesday in a voice vote that nearly echoed what thousands of people already believe: FSPA Sister Thea Bowman is a saint.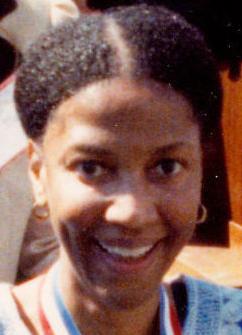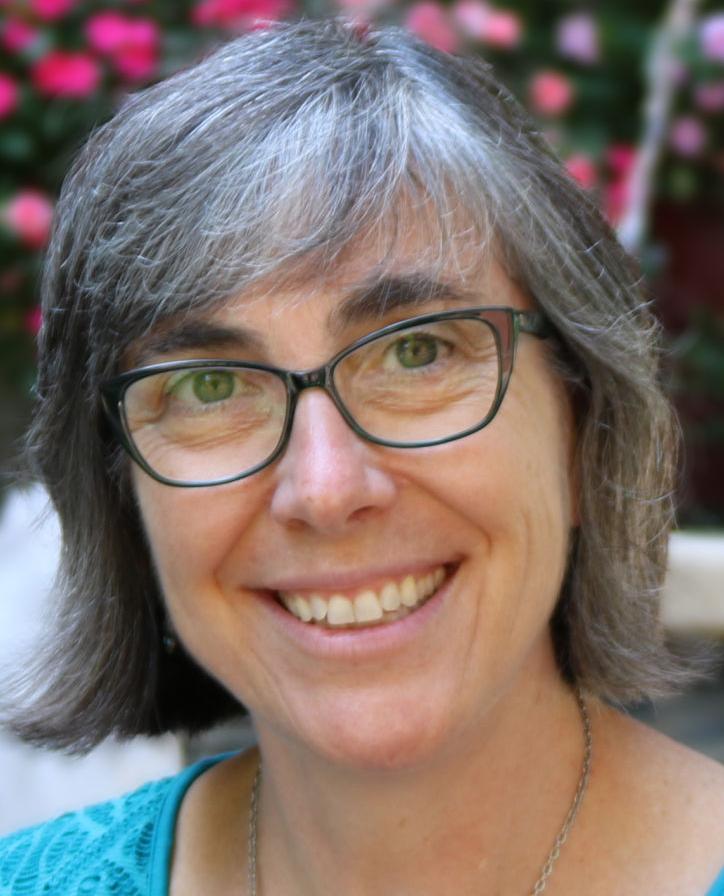 Welcoming the stepping stone toward sainthood for the first black member of the Franciscan Sisters of Perpetual Adoration, Sister Eileen McKenzie said, "Sister Thea always encouraged people to stand up for their rights, and she continues to inspire.
"As FSPA and the Leadership Conference of Women Religious pledge to unveil white privilege and purge the destructive effects of racism, we recognize Sister Thea's cause to sainthood serves as a sign of the times," FSPA president McKenzie said.
"We believe she'd find hope that, in this canonization process, there's continued movement toward racial equity," McKenzie said.
The bishops' vote came after two prelates presented justification for urging the Vatican to open a sainthood investigation for Bowman, who died of cancer at the age of 52 on March 30, 1990.
Opening the cause is one of several arduous steps en route to sainthood, starting with a meticulous examination of Bowman's life and a process that includes documentation of miracles attributable to her intercession with God.
Presenting the case at the bishops' biannual meeting in Baltimore were Bishop Joseph Kopacz of Jackson, Miss., the petitioner of the cause from Bowoman's home diocese, and Bishop Robert Deeley, chairman of the bishops' Committee on Canonical Affairs and Church Governance.
Members of the formally titled Historical Commission for the Cause of Beatification and Canonization of Servant of God, Sister Thea Bowman, include Sister Mary Ann Gschwind, the FSPA archivist.
Gschwind will host representatives of the Jackson Diocese when they travel to La Crosse to examine the extensive archives and the heritage area of St. Rose Convent dedicated to Bowman.
Several FSPAs will travel to the Jackson Diocese's Cathedral of St. Peter the Apostle Nov. 18 for a special celebration Mass where an edict opening the investigation into Bowman's life will be read.
As a child, Bowman converted to Catholicism through the inspiration of the FSPAs and the Missionary Servants of the Most Holy Trinity who were her teachers and pastors at Holy Child Jesus Church and School in Canton, Miss.
You have free articles remaining.
Register for more free articles.
Stay logged in to skip the surveys.
At age 15, she told her parents and friends she wanted to join the FSPAs and left the familiar Mississippi terrain with its warm temperatures to go to La Crosse, where she would experience cold winters as she never had before, tempered with the warmth of the FSPA community.
At her religious profession, she was given the name "Sister Mary Thea" in honor of the Blessed Mother and her father, Theon. Her name in religious life, Thea, literally means "God."
Trained as a teacher, Bowman taught at all grade levels, eventually earning her doctorate and becoming a college professor of English and linguistics, even as she developed a national reputation for advancing racial tolerance, and for her musical talents.
In 1984, Bowman was diagnosed with breast cancer but refused to go quietly. She vowed to "live until I die" and continued her rigorous schedule of speaking and singing engagements.
Donned in her customary African garb, Bowman arrived at events in a wheelchair but always with her joyful disposition and pleasant smile, despite her loss of hair to chemotherapy.
People revered her as a woman undeniably close to God, with many seeking her intercession for guidance and healing.
Many schools across the U.S. carry her name, as does an education foundation to help needy students attend Catholic universities, housing units for the poor and elderly, and a health clinic for the marginalized. She has been the subject of books and articles, and her image is on prayer cards, works of art, statues and stained-glass windows.
Reflecting again on Bowman's life and contributions as an FSPA, McKenzie quoted one of Bowman's favorite passages: "Charles de Foucauld once said that every Christian is called to shout the Good News of the Lord Jesus Christ from the rooftops, not in words, but in life. We're all called to preach, to shout the Good News by our lives. Never too young, never too old to share life, faith, and love."
Bowman "shared those words on several occasions when speaking about the special calling of women in the church," McKenzie said. "And now that the United States Conference of Catholic Bishops has voted to advance Sister Thea's cause for canonization, we revisit and celebrate her words."
---
Overall Mary of the Angels Chapel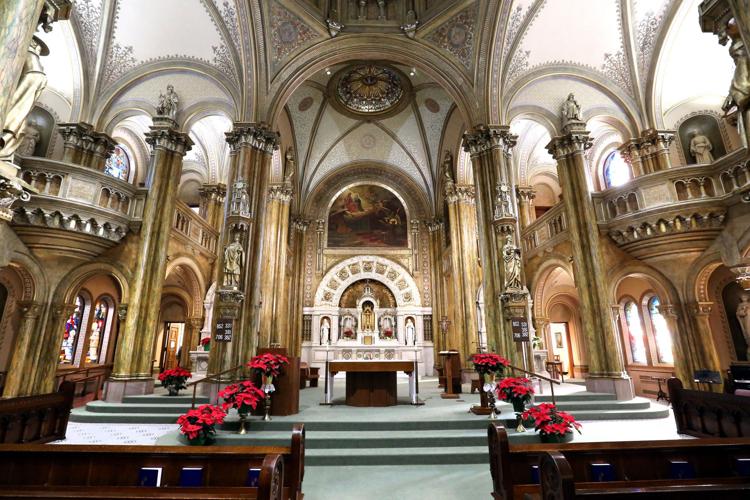 Marble pillar top Mary of the Angels Chapel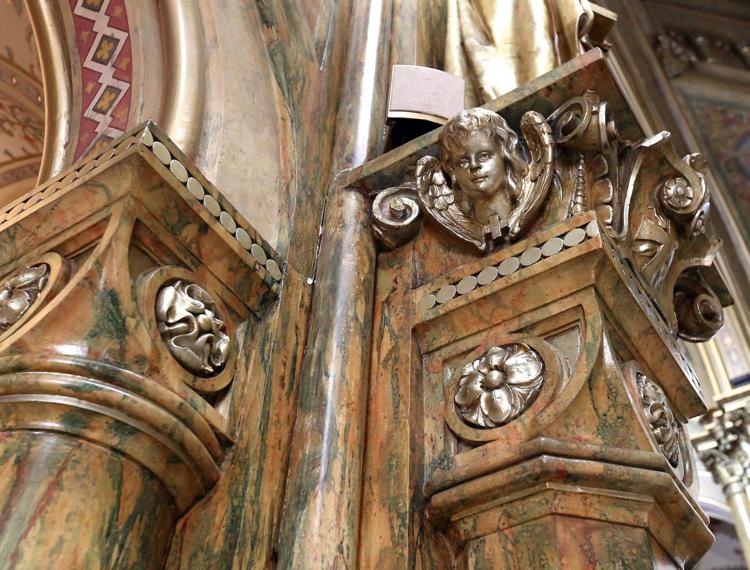 Altar cherubs Mary of the Angels Chapel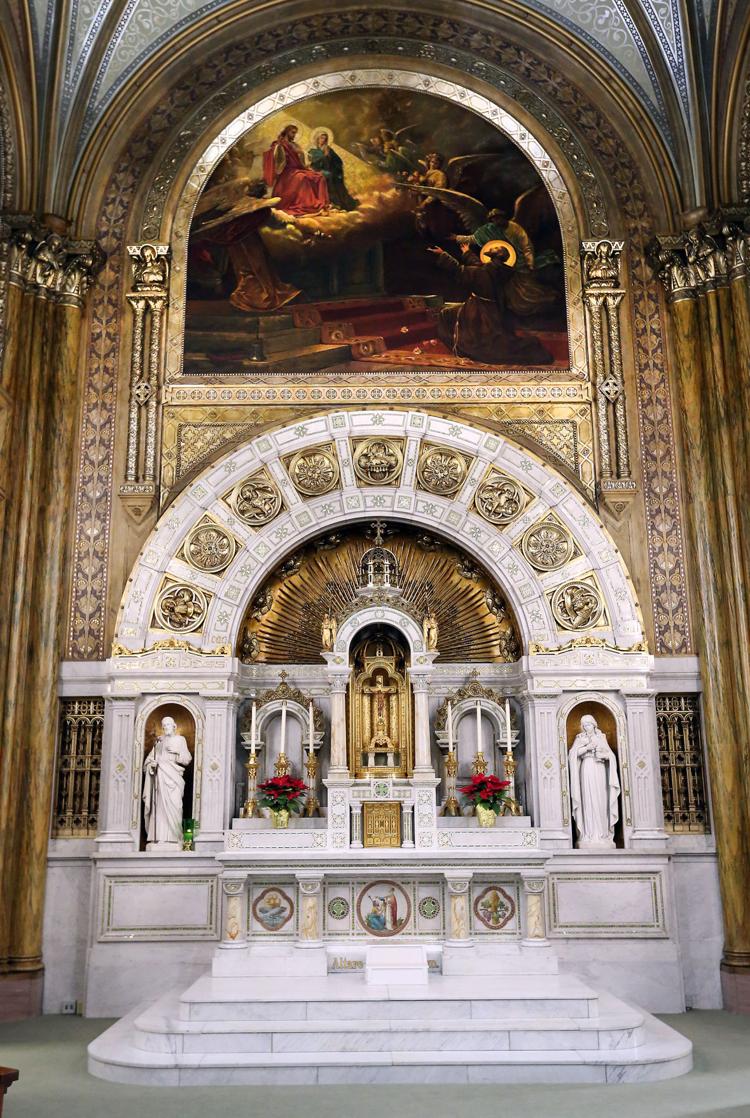 Dome window of Mary of the Angels Chapel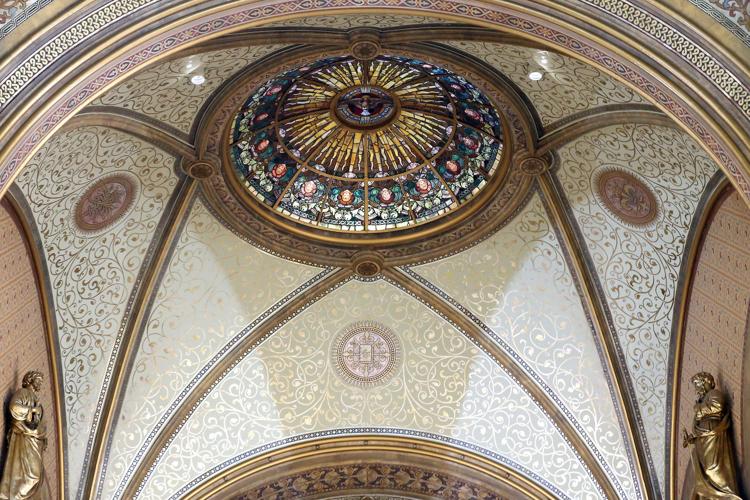 Dome 2 Mary of the Angels Chapel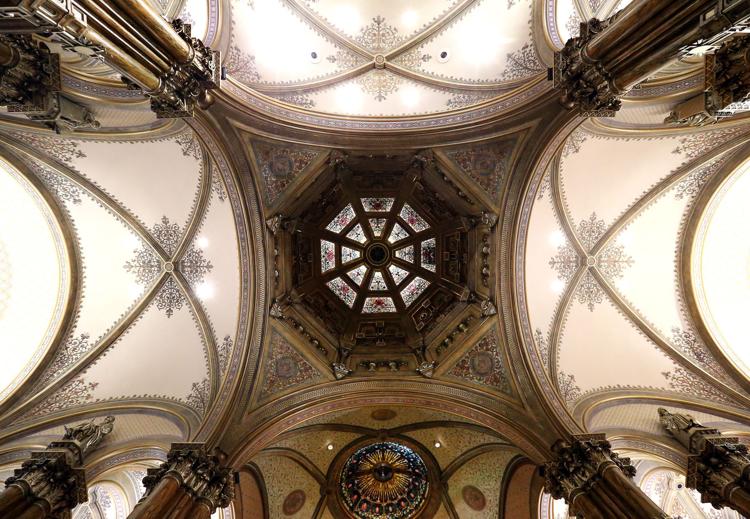 Stations Mary of the Angels Chapel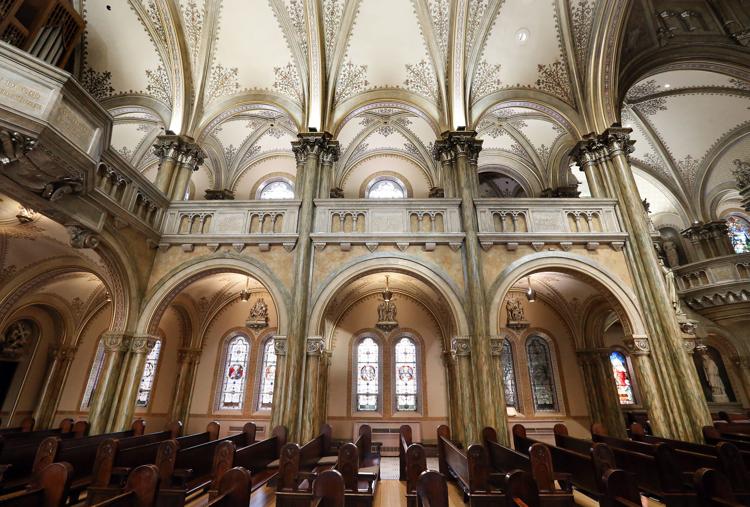 St. Gregory the Great Mary of the Angels Chapel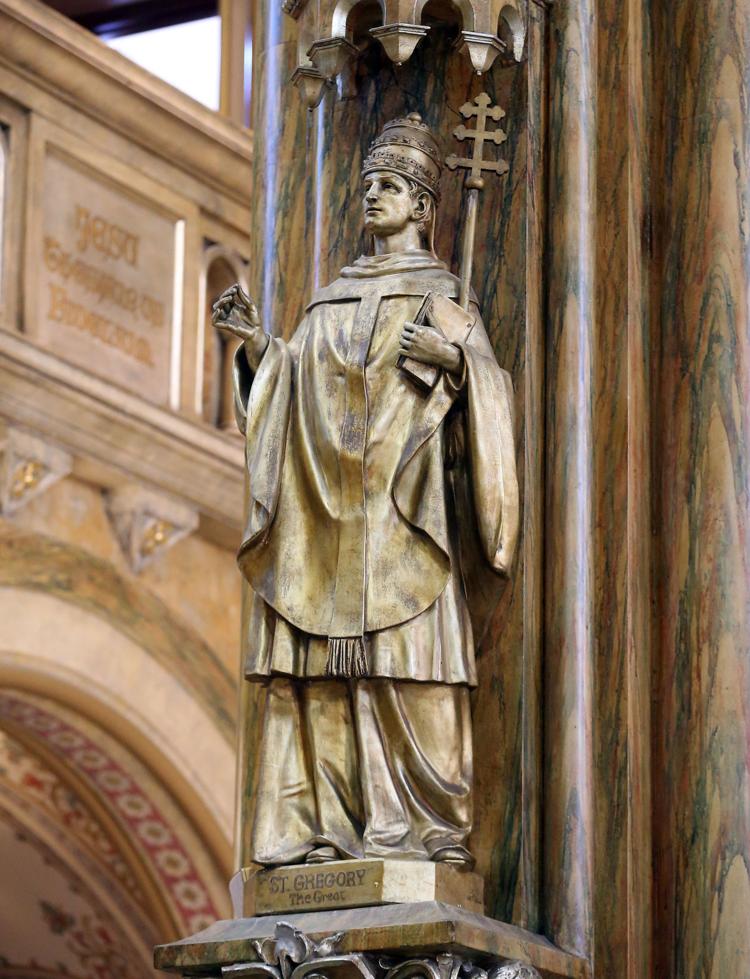 Three panels with Jesus Mary of the Angels Chapel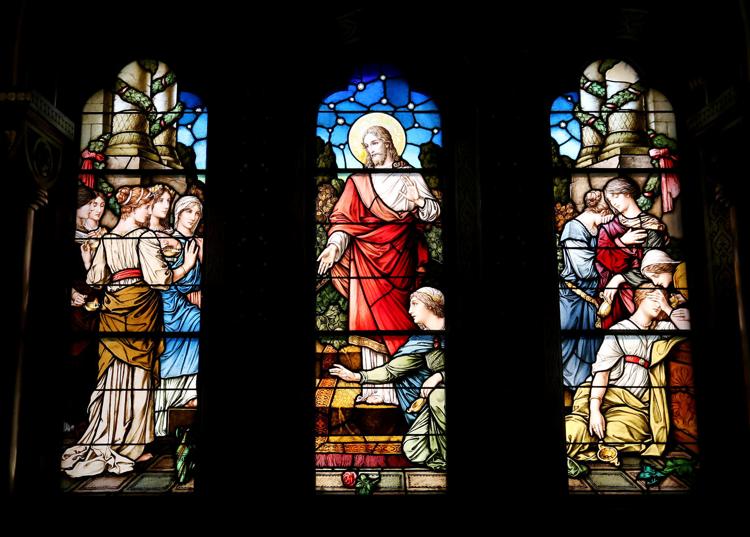 Mary legend in Mary of the Angels Chapel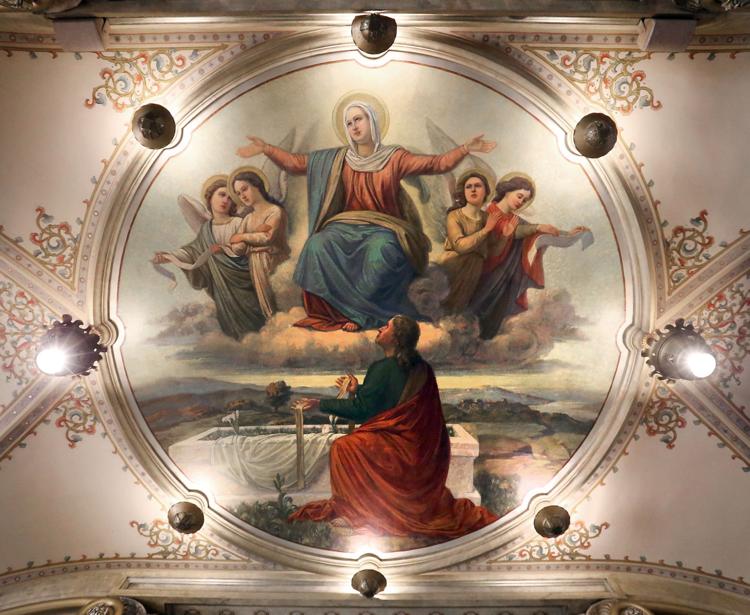 Cherubs in Mary of the Angels Chapel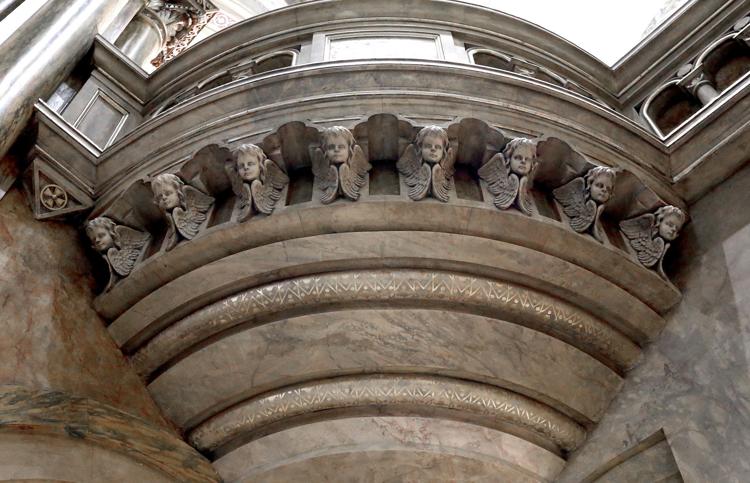 Agatha statue in Mary of the Angels Chapel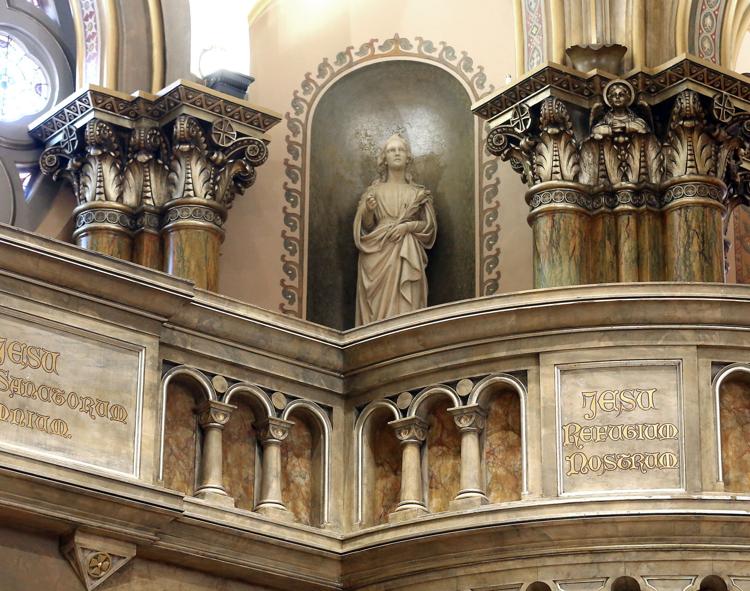 Latin Mary of the Angels Chapel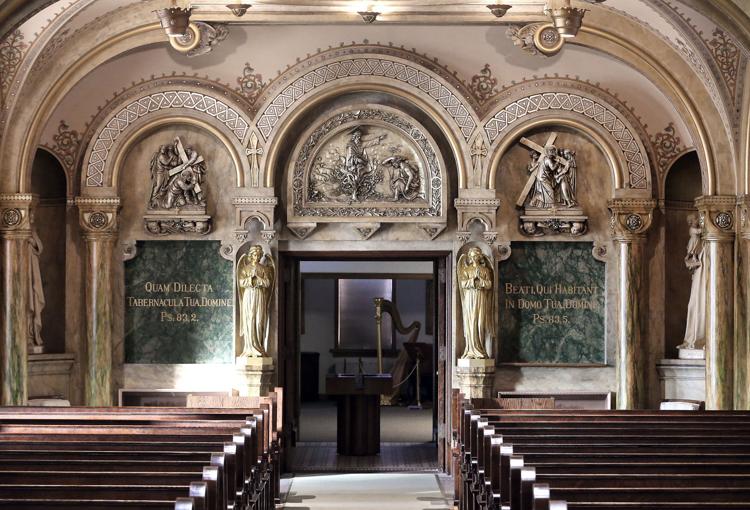 Sacred Heart statue Mary of the Angels Chapel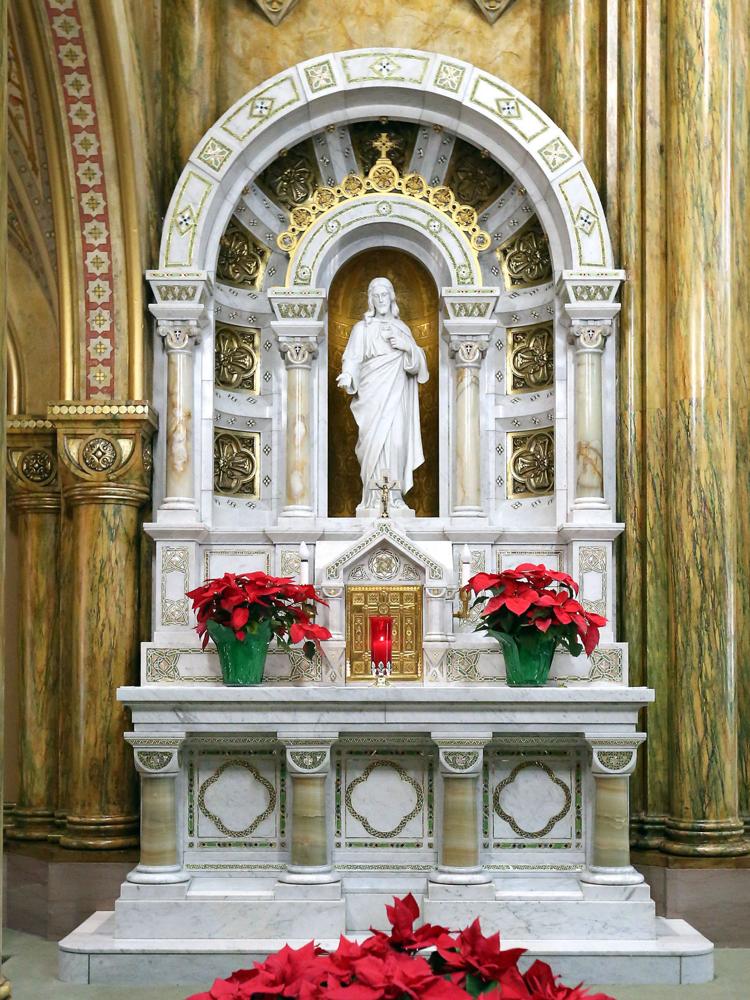 St. Francis kneeling in Mary of the Angels Chapel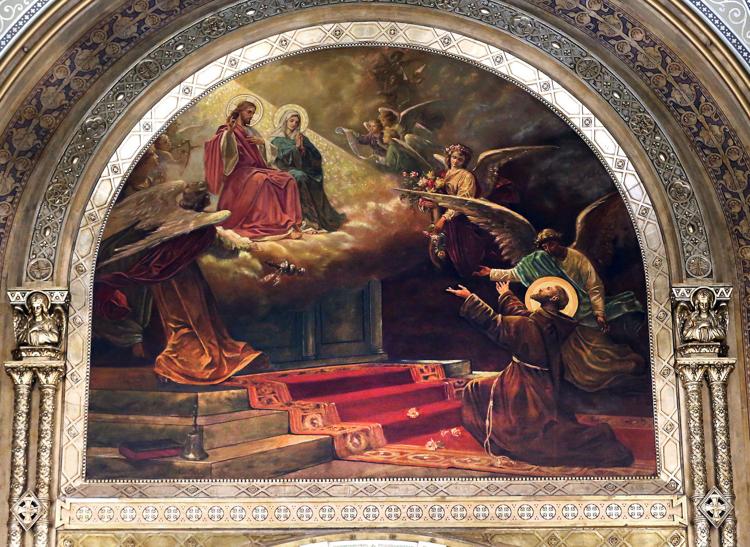 Angel statue Mary of the Angels Chapel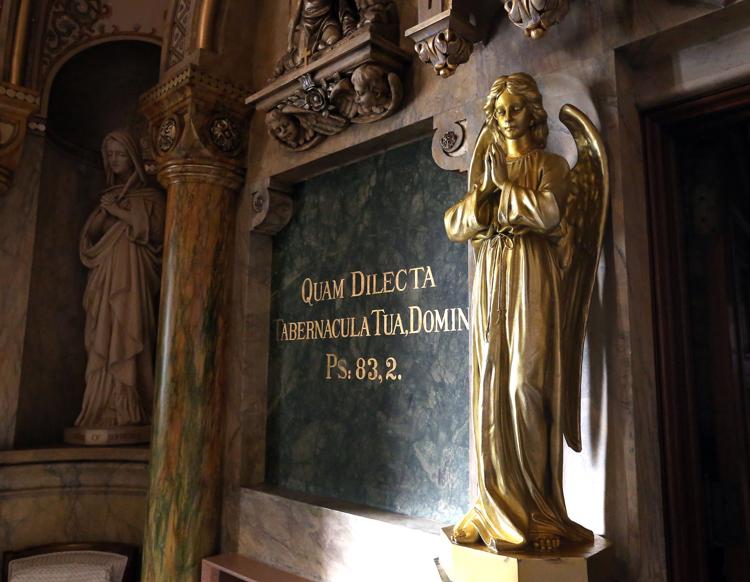 Wing for Mary of the Angels Chapel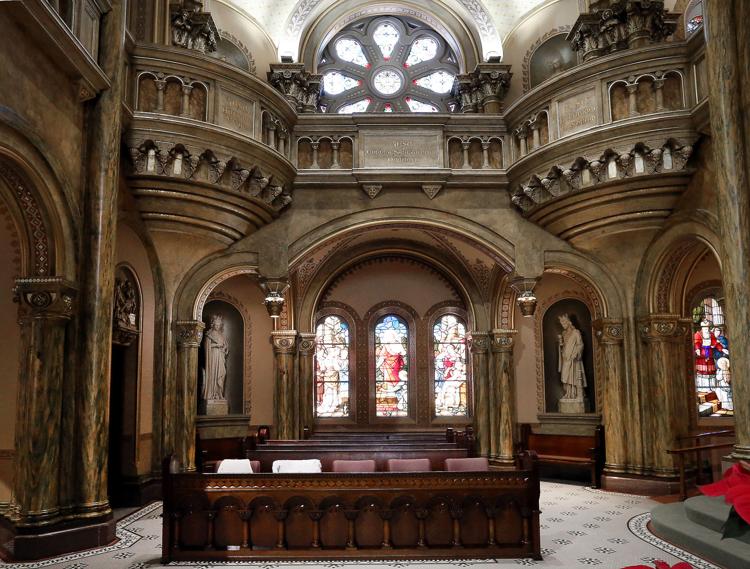 Pew carvings in Mary of the Angels Chapel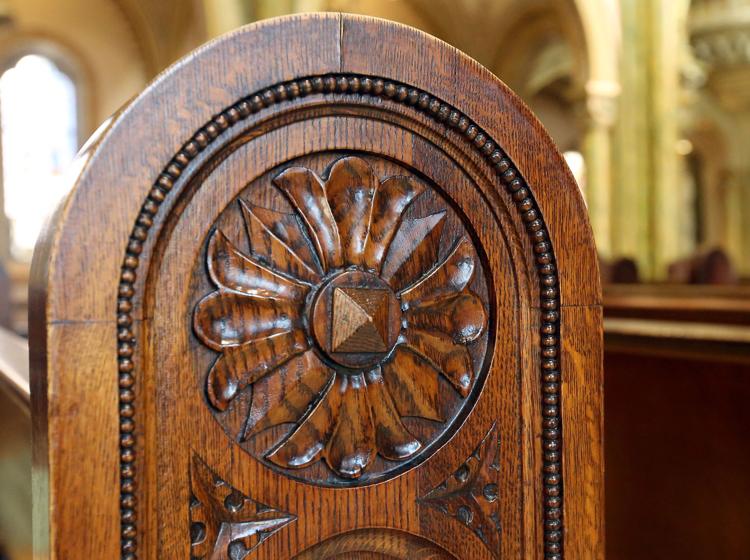 Malinda and book in Mary of the Angels Chapel