Thousands of farms, many family-owned, dot the rolling hills of southwestern Wisconsin, but many in the agriculture and dairy industry fear that number will drop significantly in the coming years.
The federal government paid more than $15.7 billion to agriculture and dairy subsidy applicants across the country to aid struggling producers in 2018. More than $352 million was paid in subsidies to individuals who applied for aid through Wisconsin Farm Service Agency offices, but many area farmers feel the subsidies are hurting the industry more than they help.
The recent volatile, fluctuating market and the consolidation of family farms into larger entities has caused worry for many.
Darin Von Ruden, a third-generation, 50-cattle dairy farmer in Westby and president of the Wisconsin Farmers Union, transitioned his product to organic in 2007 to meet the consumer push. He saw the change as a way to develop a closer relationship with organic dairy consumers.
He has experience in navigating the constantly fluctuating dairy market. There was an excess of both conventional and organic milk in 2018, which led to a decrease in more than $7 per hundredweight, or every 100 pounds, of organic milk produced. The price for organic dairy hay has also increased in recent years from $100 per ton to roughly $240 per ton, Von Ruden said.
"That made it hard to get the bills paid throughout the year and keep up with the finances of the farming operation," Von Ruden said. He plans to hand the farm off to his son, Brett Von Ruden, who is in position to buy the business and carry on the family tradition as a fourth-generation dairy farmer.
Von Ruden's family named each cow, and a number of them are offspring with lineage that runs back to one or two cows that lived on the farm in the 1980s, when Darin's parents owned the business. They sell their milk to Westby Co-op Creamery, a farmer-owned business established in 1903 that focuses on cheese production.
The farm sits atop a hill in Westby, roughly three miles from a distribution center for one of the nation's leading organic dairy cooperatives, Organic Valley. The cooperative made $1.1 billion in sales in 2018, and has experienced 1% in sales growth, year over year. Von Ruden can see the distribution center from his property.
Today, the farm produces roughly 1,400 pounds of milk per day and the current trend, Von Ruden said, promotes high volume of production for the lowest cost possible, which has distorted the market.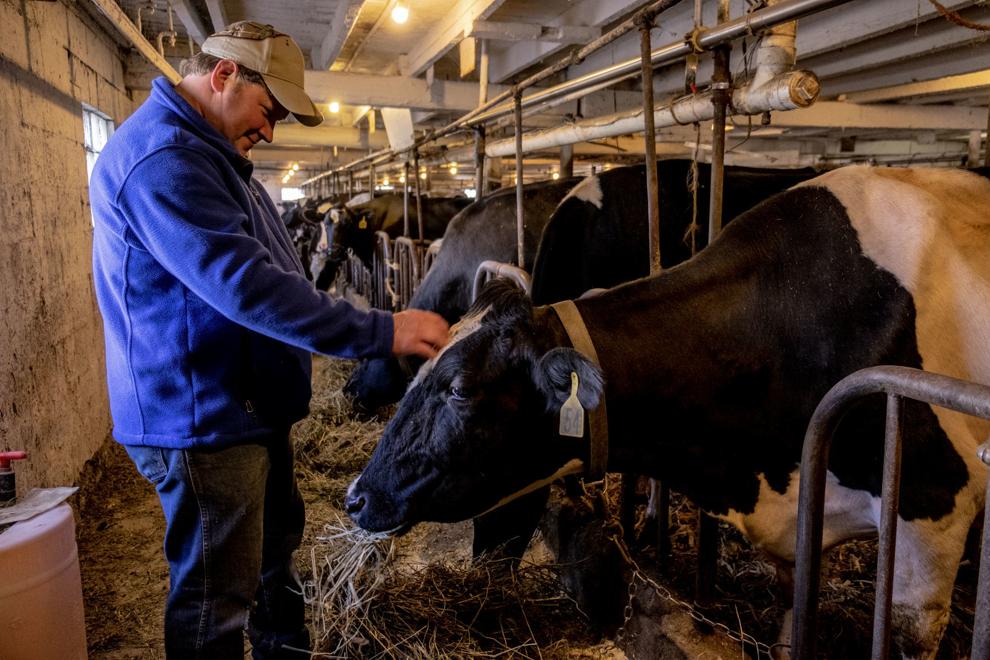 Ag, dairy subsidies by the numbers
Of the $352 million paid to applicants through Wisconsin FSA offices, more than $4 million in subsidies were distributed to claimants who listed out-of-state mailing addresses. More than $580,000 in subsidy payments were sent to Illinois applicants with mailing addresses within 50 miles of Chicago.
"Subsidy payments are going to nonfarming entities, those that perhaps have a vested interest in the farm but they're not on the farm, they're not milking every day, they're not out there tilling the fields and harvesting the crop," said U.S. Rep. Ron Kind, D-La Crosse.
The subsidies received by applicants with out-of-state addresses fall under programs that include the Market Facilitation Program, created to help farmers impacted by the trade war between U.S. and China, with a distribution of more than $1 million to farmers who qualified for assistance; and close to $2 million in annual rental payments associated with the USDA Conservation Reserve Program.
It's possible for farms that border or straddle state lines to conduct operations in more than one state, said Sandy Chalmers, Wisconsin Farm Service Agency state executive director. More than $750,000 in subsidy payments were sent to Wisconsin FSA applicants with mailing addresses outside of Wisconsin and its surrounding states Minnesota, Iowa and Illinois.
Of the $352 million paid in subsidies through Wisconsin FSA, more than $88 million was distributed as recourse and non-recourse Market Assistance Loans. Farmers use their grain as collateral when applying for these loans and must pay back the loan with interest. The current rate is 3.625% for crop commodity loans that last less than one year, according to the USDA website. 
State's top subsidy recipients
Beck Farms LLC in Hillsboro received $834,901 in 2018, according to data provided by the USDA.
The majority of those payments were through the USDA commodity crop nonrecourse Marketing Assistance Loan program.
Nonrecourse loans can be redeemed by repayment of the loan or by delivering the commodity that the applicant used as collateral when applying for assistance. There are provisions that will allow recipients to repay less than the loan rate and interest under certain circumstances, according to the USDA.
Aside from Market Assistance Loans, Beck Farms LLC received $94,460 in corn and soybean related subsidy payments, the majority of which came through the Market Facilitation Program.
When asked if he would be available for an interview about the plight of farmers in southwest Wisconsin in early April, Dave Beck of Beck Farms LLC declined, but said "We're struggling so much we're going fishing on the Mississippi today."
However, not all Wisconsin farmers who receive ag subsidies share Beck's attitude.
Steve Hilger, a fourth-generation farmer who owns and runs HH Family Farms in Chippewa County, said he lost roughly $725,000 in 2018 due to a severe drop in the market price for commodity crops such as soybeans and corn after receiving more than $1.25 million through agriculture subsidies, according to data provided by the USDA.
The majority of the funding he received was through a nonrecourse Market Assistance Loan. He doesn't believe his farm, or other farms like his, will be able to continue to produce for much longer if his business continues to bleed money year over year.
"There's a definitive endpoint to what's going on here, not only with me but with many, many other farmers," he said. "This is not only happening in the commodity ag world, but dairy also."
Hilger grew up on a family farm and rented roughly 500 acres to start his own in the '90s. Today he farms roughly 4,000 acres devoted to corn and soybeans with a crew that fluctuates from three to six employees, including himself, depending on the time of year. Hilger invested in commodity crops such as corn and soybeans because they were some of the only ag products that turned a profit, before the market began to turn.
Hilger said he began to notice a drop in market prices for cash crops during the same time the acreage of land rented by the USDA Conservation Reserve Program suffered a significant decrease.
Under the Conservation Reserve Program, landowners have the opportunity to rent a portion of their land to the USDA under a 10- to 15-year contract.
During that period, land owners receive annual payments from the USDA for each acre listed under the agreement, including the cost to carry out a conservation plan on the land.
Under the agreement, landowners are required to forgo farming or ranching operations on the designated acres while maintaining the land in a manner that will improve its environmental quality and controlling weeds and pests, according to the IRS.
The number of acres under contract with the Conservation Reserve Program began a steady decline in 2005 with 620,117 acres in Wisconsin at the end of the fiscal year to 231,278 acres by the end of 2017 according to the USDA.
The acres that were once protected under the conservation program were utilized by farmers to grow commodity crops, which flooded the market, Hilger said.
"One thing the American farmer can do very well, that's produce," Hilger said. "There's no throttle on the carburetor, OK? When we have good weather, we overproduce and destroy our prices."
Add in reciprocal tariffs placed on commodity crops and dairy products during the trade war between the U.S. and China in 2018 and a congressional stall of the U.S.-Mexico-Canada Agreement, both of which caused the market to plummet further, and the conditions were perfect to facilitate a backlog of normally exported crops and dairy.
Hilger keeps the crop he was unable to sell in a climate-controlled environment while he waits, and hopes for the market to open back up.
"We've got a year's worth of corn and just over a year's worth of beans in storage," he said. "Farmers were misled."
Hilger hopes the renegotiation of NAFTA — commonly known as the USMCA which was agreed upon by President Donald Trump, Mexican President Enrique Pena Nieto, and Canadian Prime Minister Justin Trudeau in November — could help bolster the faltering agriculture market. But he remains skeptical Congress will pass the trade agreement soon.
"Even if these trade deals get done, China signs and Canada and Mexico sign, there's no guarantee [Congress] is going to let it through," Hilger said. If there isn't bipartisan Congressional action on either of the trade deals, "they're going to kill off thousands of farmers, and I don't think they care."
According to the Census of Agriculture, the number of farms in the U.S. has dropped. The census, released every five years, shows a 3.2 percent—or roughly 67,000—decrease in the number of farms in the U.S. from 2012 to 2017.
"Most people in the U.S. House and the Senate are far removed from the farm. They don't understand any of this stuff," Hilger said. "Everything's about being re-elected, isn't it?"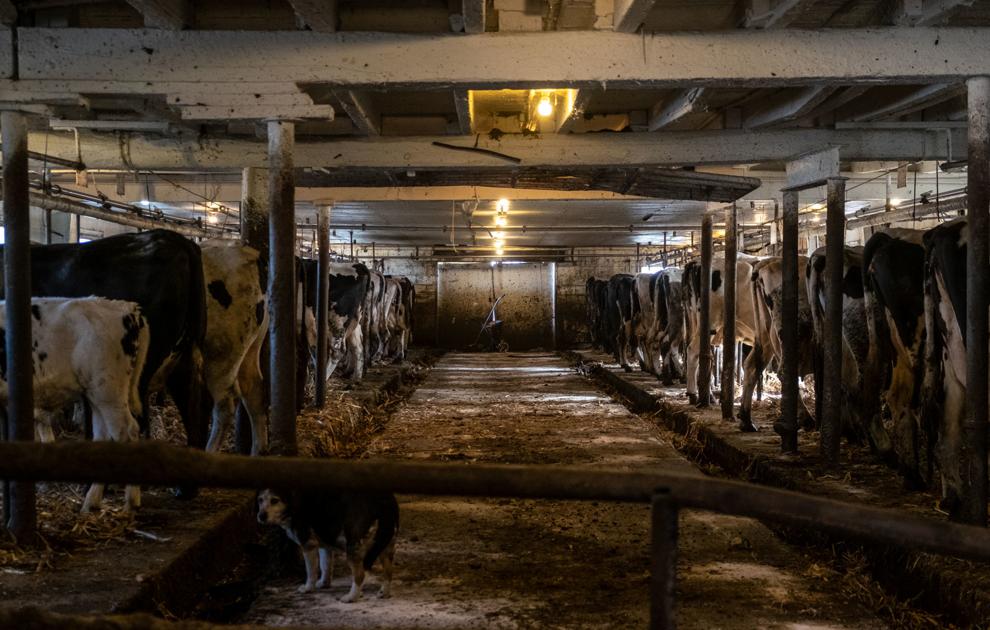 Struggle on Capitol Hill
Some members of Congress, such as Kind, whose district is home to nearly 20,000 farms, believe the action taken by the body in passing the 2018 Farm Bill is adding to the struggles faced by Midwestern farmers.
"The crisis our farmers are going through is something that's been building throughout the years and it's not solely the cause of farm policy and the Farm Bill, but the farm policy that's coming out of the Farm Bill is contributing to this crisis because of how these commodity subsidy programs work, who receives it, who's benefiting from it," Kind said.
What the Farm Bill lacks is specific language to keep corporations from taking advantage of subsidies or programs initially designed to help financially troubled farms, Kind said. Without that language, loopholes in the law can be exploited by large agriculture producers and corporations to the detriment of smaller farming entities.
Dairy lobbyists in Washington, D.C., spent more than $7.5 million in 2018, up from $4.8 million in 2005. The top spender in 2018 was Land O'Lakes, a multibillion-dollar Minnesota-based agricultural cooperative that put more than $1.3 million toward lobbying on dairy-related issues. The top issue for that year was passage of the Agriculture Improvement Act of 2018, or more commonly known as the 2018 Farm Bill, according to OpenSecrets.org.
Freshman U.S. Rep. Jim Hagedorn, a Republican representing Minnesota across the river from Kind's district, sees the current iteration of the farm bill as more supportive of smaller farms as it attempts to fix faulty provisions. His district is home to nearly 20,000 farms in Minnesota, and he fully supports the 2018 bill.
"Part of the problem, for instance, in dairy farming, the (2014) Farm Bill had provisions for dairy that didn't work too well. The price of milk went down, production went up. It was the opposite of what you'd expect," Hagedorn said. "It wasn't until the passage of the latest farm bill, that's being implemented now, that they're trying to turn that around."
He also favors opening up the guest worker program, designed to allow seasonal workers to enter the U.S. on a temporary visa to work in the agriculture industry, to a year-round program which will help dairy farmers find and hire labor for their year-round industry. And he sees necessity in large dairy cooperatives, such as Land O'Lakes, as they help generational farmers to stay afloat.
"It's been difficult for the smaller producers, the generational farmers that have 200 or less head. There's a lot of pressure on them. The economies of scale aren't achieved at the same level as they are with the larger dairies," Hagedorn said. "If you didn't have those cooperatives and you didn't have those generational farmers working in that way, then those generational farmers wouldn't be in business."
However, Hagedorn understands why some smaller agriculture producers view subsidy programs as skewed to help only large agribusinesses.
"Some smaller farmers might think that the farm (subsidy) programs benefit larger farmers," Hagedorn said. "That can be true, but we have a system of production agriculture in our country where it takes fewer and fewer farmers to work the land, where we can produce more per acre, and the idea that we're going to bust all that up and go back to everybody having a plot of land, I don't think makes a whole lot of sense, I don't think that's going to happen."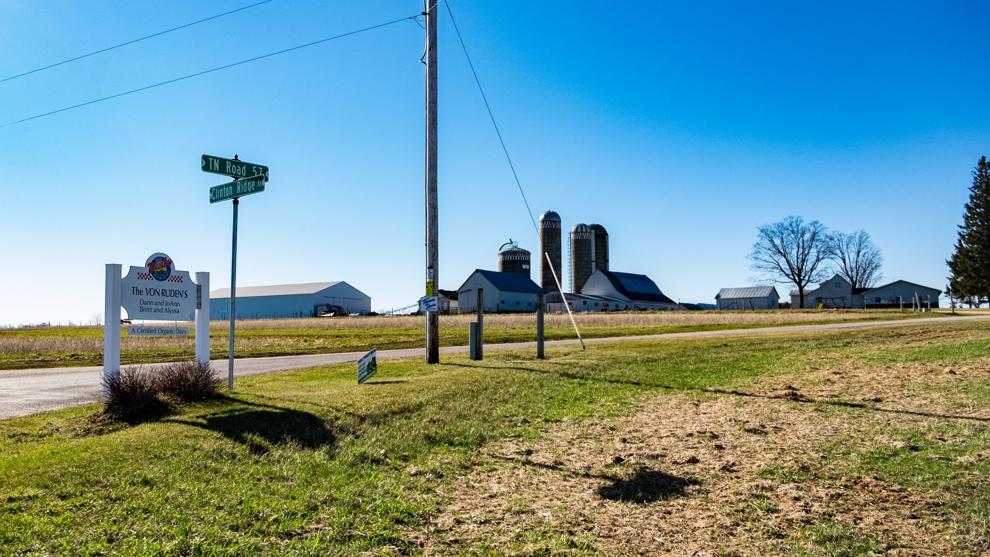 Consolidating farms, subsidy-driven inflation
Most farms are family owned, but it takes a larger operation to turn a profit, according to John Falkers, a fourth-generation farmer who helped begin Falkers Farms, a large family-owned operation in Vernon County.
Falkers began the farm in 2000 when he was 25; he now co-owns and operates the farm with members of his family and some part-time employees that help during planting and harvest seasons.
"Say you've got four families involved farming in your operation, it just takes that much of a bigger farm for those families to make a living," Falkers said.
Falkers Farms received more than $850,000 in subsidies in 2018.
The majority of that was paid as a nonrecourse Marketing Assistance Loan and through the Market Facilitation Program to recoup losses on soybean production. Falkers Farms was able to repay their loan in full with interest in 2018.
But a number of farmers would prefer to do away with the subsidies because they promote higher input costs. The cost to rent land and purchase seed, equipment or livestock increases based on the value of the subsidies, Falkers said.
When a subsidy program is released, "the price of seed corn goes up a little bit, the price of fertilizer goes up a little bit, the price of rent goes up a little bit." Falkers said. "We want to take care of the land, raise a premium product that people want to buy and most of us would prefer not to have any subsidies, because at the end of the day you realize we're not making more money with those subsidies."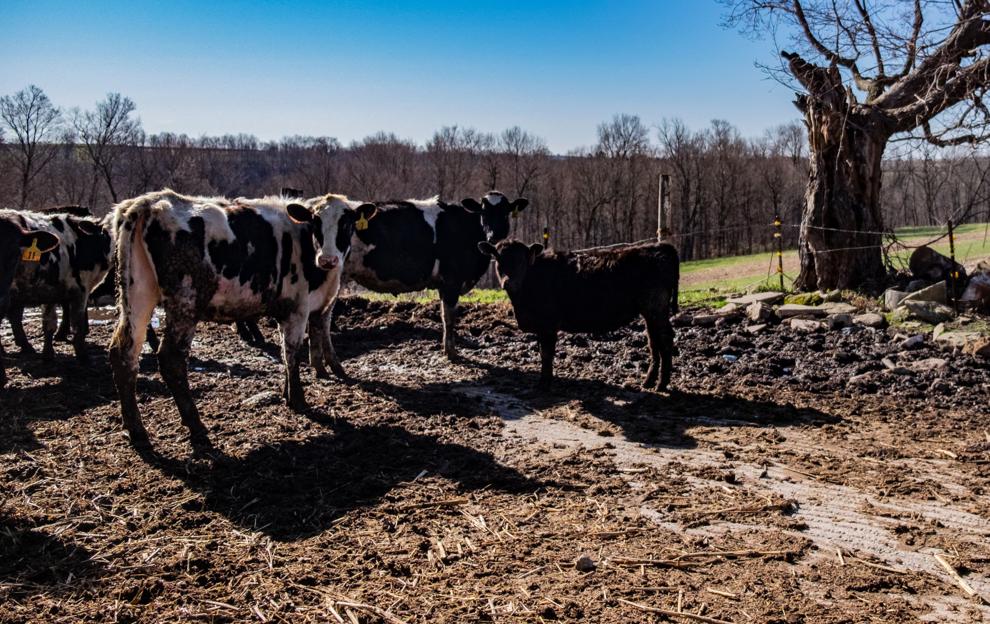 Distance between D.C. and the field
"We have a system of agriculture in our country that's working very, very nicely. And it's a good thing for the American people, it's a bargain for the American people, and rather than keep tearing apart the system and complain about it, I think we should be grateful for what we have and move forward," Hagedorn said.
"I absolutely do not agree with that," said Von Ruden, when asked about Hagedorn's assessment in a separate interview. "If his idea of the best agriculture is to have one company or one producer owning all of agricultural production, and if he thinks that's the way to ensure our national security, I guess I question where his thought process is."
Von Ruden says all of the signs lead toward consolidation of agriculture and dairy production into large factory farms in a manner that will squeeze out smaller, family-owned businesses that have acted as stewards of the land for generations.
"Looking at larger and larger farms, is that really what's good?" he asked. "Do we want to continue down this path of consolidation and multinational corporations owning the production system of our food here in the United States?"
The U.S. dairy and agriculture production industry is in crisis; two dairy farms per day are going out of business in the state of Wisconsin, according to Von Ruden, who says the decline in ownership in U.S. food production will continue if the current trend in the agriculture and dairy industry doesn't change.