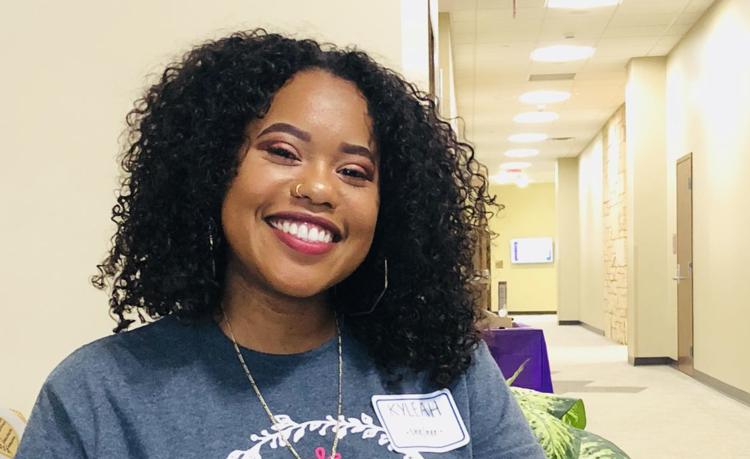 They were four women of different backgrounds, races and ages, but the keynote speakers at the Waiting To Exhale Retreat shared a common message with the group of 60 students: Empower yourselves, and make your voices heard.
Hosted and funded by the UW-La Crosse Residence Life Social Justice and Inclusion Committee, Saturday's all-day event for women — or the hosts' preferred, more inclusive term, womxn — was comprised of speakers, panels, caucuses and workshops, put on by a committee of seven and attended by 60 students.
"What I really hope for people to take away is to advocate and empower each other, and to interact with each other and build relationships — we want women to feel heard and be able to develop a support system if they don't have one," said Kyleah Bell, a graduate student in student affairs administration who brought the idea for the retreat to UW-L. "Networking is a really big piece for me. ... As a first-generation college student, I'm really thankful for the women who helped me."
During the "If you really knew me" workshop, attendees were invited to anonymously write down their vulnerabilities and truths, followed by discussion of common themes, offering of advice or simply taking a moment with their feelings, while UW-L senior counselor Crystal Champion led a lesson in self love and self care.
Faculty and staff and graduate students hosted panels on mentorship, feminism and microaggressions, and two caucuses were held, one for white students and the other for students of color. The division, says Bell, who led the women of color caucus with students Laura Abellera and Ka Vue, was intended to allow for more "open and raw" conversation in a safe space, without fear of saying the wrong thing or feeling judged.
Preceding an open-mic session in the afternoon, where students were invited to sing, share poetry or recite prose, keynote speakers touched on their individual challenges and accomplishments, as well as those facing the female population as a whole.
Adrian Lipscombe, owner of Uptowne Cafe, shared her experiences as a black woman in the male-dominated business field and predominantly white community, while Barbara Stewart, UW-L's sole woman of color in a chancellor position, shared her journey through higher education.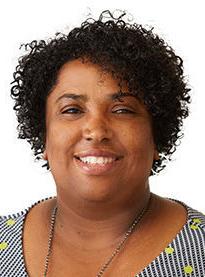 Antiowana Williams, the university's director of multicultural student services, walked students through her own path to earning both a bachelor's and master's degree and her frustrations with the continued lack of diversity on campus nearly three decades after she graduated from UW-L. At graduation, Williams says, she was referred to with a racial slur, recalling, "I'm walking in my cap and gown on and (they) still had the audacity to question my intelligence."
After the encounter, Williams chose not to leave, vowing rather to help change the culture in La Crosse and accepting a position at the university. She has battled the assumptions of others and feels some resentment for the improved treatment she receives as a scholar.
Register for more free articles.
Stay logged in to skip the surveys.
"Even after 19 years, I'm still judged by my degree — my living experience doesn't even count," Williams says.
Using the metaphor of "the mighty oak tree," a symbol of strength, wisdom, courage and character, Williams advised the group to take control of their own destinies, own their truths, evolve without forgetting where they came from, surround themselves with good people and stand their ground.
"I've earned my respect," Williams said. "I'm no longer a placeholder but a voice at the table. I refuse to not be heard."
Sociology professor Laurie Cooper Stoll, whose article, "Fat Is a Social Justice Issue, Too" was published in the Humanity & Society journal, discussed the body image and the obesity paradox, calling fat both a feminist issue and a social justice issue.
"The war on obesity is fundamentally a war on fat people," Cooper Stoll said.
Much of the research on obesity in the U.S., Cooper Stoll says, is funded by weight-loss and drug companies, noting that diets fail 90 to 95 percent of the time and citing research that states overweight individuals live longer than those who classify as underweight. Weight, she said, is a poor indicator of health, with fitness levels a more accurate measure.
Cooper Stoll told the group she has no regrets about throwing away her scale a few years ago. The number in pounds will no longer dictate her self worth.
"I don't want to contribute to a culture climate that seeks to cut women down to size, a culture that seeks to punish women for taking up space," Cooper Stoll said. "Let me say this loudly and over and over again: it is past time to change the policies and practices and laws that don't ensure equity and inclusivity for all. It is past time to reject fat phobia and accept the reality of body size diversity. And it is most definitely past time to stop playing small. Own your space and use it to empower and validate others and to dismantle systems of oppression like white supremacy, patriarchy, homophobia, ableism, transphobia and fat phobia because what we should be taught growing up is not to hate our bodies but to hate oppression."
---
Jane Addams (1860-1935)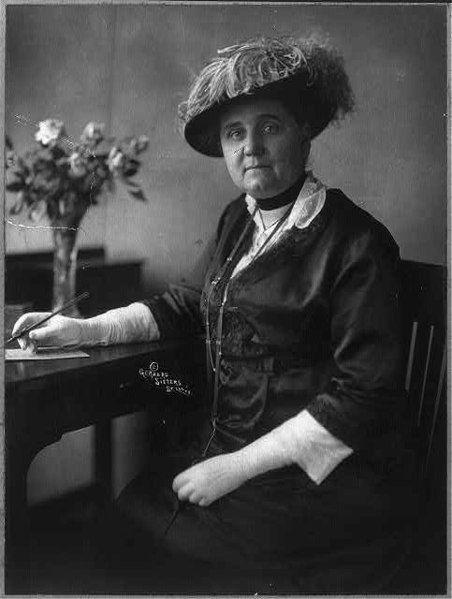 Jane Addams was the first American woman to be awarded the Nobel Peace Prize for her social work legacy and pacifism in serving the poor in urban Chicago.
Born in Cedarville, Illinois, Jane graduated from the Rockford Female Seminary in 1881. In 1889, she started Hull House, a settlement house for women immigrants from many nations in a diverse and densely populated urban neighborhood. By 1911, Chicago had 35 settlement houses. Hull House included kindergarten, day care, an employment bureau, libraries, English and citizenship classes, and clubs and activities. Hull House residents and their supporters became a social reform group and their influence was widespread. By 1906, Jane Addams lectured, wrote and advocated for the ideals of peace, and in 1915 she became the leader of the Women's Peace Party. She was condemned by some for her refusal to endorse U.S. involvement in World War I, but nevertheless in 1931 she was honored with the Nobel Peace Prize.
Joan Baez (1941-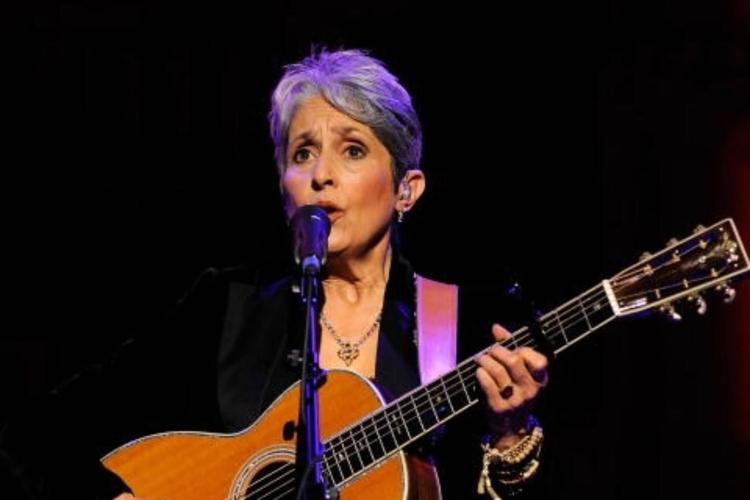 Singer and activist Joan Baez has been a strong supporter of the civil rights and anti-war movements since the 1960s. Born into a Quaker household in New York, she is of Mexican and Scottish descent. Her soprano voice and guitar skills made her a successful musician, and she has been an adamant peace and civil rights activist whose music reflects her political beliefs.
In 1963, she sang "We Shall Overcome" on the steps of the Lincoln Memorial during Dr. Martin Luther King Jr.'s March on Washington. In 1964, she co-founded the Institute for the Study of Nonviolence, and in 1969 she helped establish Amnesty International on the West Coast. Displaying her longtime theme of global peace, Baez recorded an album in Spanish for the people of Chile to protest the government of Pinochet.
In 1985, she played a significant role in the Live Aid concert, opening the U.S. segment of the show in Philadelphia. She has recorded more than 30 albums, and her latest album in 2018, entitled "Whistle Down the Wind," includes the peace songs "The President Sang Amazing Grace," a song referring to President Obama singing this spiritual at the memorial service for the shooting victims of Charleston Church, and the song "I Wish the Wars Were All Over."
Emily Greene Balch (1867-1961)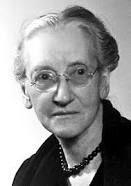 Emily Balch was an educator and pacifist with a strong sense of morals and ethics inherited from her parents. Born in Boston, she graduated from Bryn Mawr College with a degree in economics and began teaching at Wellesley College in 1896. Concerned about the welfare and social conditions of others, she began a lifelong advocacy for the persecuted and oppressed. In 1902 she founded the Women's Trade League of Boston, and in 1915 founded the Women's International League for Peace and Freedom. During World War II she encouraged governments to accept refugees, and she supported the Japanese people who were interned in the United States. In 1946, she was awarded the Nobel Peace Prize for her life's work to help the oppressed.
Karima Bennoune (1967-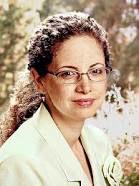 Karima Bennoune is a professor of international law at the University of California-Davis School of Law. She grew up in Algeria and in the United States. She has been a human rights advocate for many years and is a former Amnesty International legal adviser. Bennoune is a member of the Peace Is Loud speakers bureau, which is a nonprofit organization working to amplify the voices of peace builders. Published in numerous academic journals, Bennoune has also lectured around the world. For her most recent book, "Your Fatwa Does Not Apply Here," she interviewed 300 people in almost 30 countries to hear and record their personal stories of experiences with Muslim fundamentalism. She learned that the devastation wrought by fundamentalism has not been known to the world in its depth and complexity. She believes the world must support education and support those who fight for peace. Her book is available at La Crosse Public Library.
Elise Boulding (1920-2010)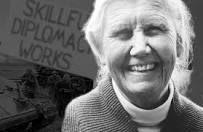 One of the most influential peace researchers and activists of the 20th century, Elise Boulding is credited with developing our nation's first peace studies academic program. This new academic discipline began at Dartmouth.
Born in Norway, Elise and her family moved to the United States when she was 3 years old. She was greatly affected by World War II and the German invasion of her peaceful home country. Elise became a member of the Friends (Quakers) and worked at Iowa State University, where she earned a master's degree in sociology.
She became a Scholar in Residence at Dartmouth along with her husband, an economist, and earned a Ph.D. in sociology at the University of Michigan.
Through her education and readings and Quaker religion, Boulding developed her theory of peace as an everyday practice and believed a foundation of peace would create a peaceful culture. Elise Boulding taught that children, women and family are critical components of a culture of peace. She believed that children should be taught to approach all conflicts and problems without confrontation but with respect and thoughtfulness for others. Boulding believed that strong families cultivate a peace culture and that women as mothers have great influence in teaching peace.
Sarah Brady (1942-2015)

Sarah Brady became the most visible voice for gun control after her husband James suffered a permanently disabling head wound in the failed assassination attempt on President Ronald Reagan in 1981. James Brady was serving as press secretary at the time. Sarah and James became active in working for a lobbying group, Handgun Control Inc., which was later named the Brady Campaign to Prevent Gun Violence.
Sarah Brady was grieved by her husband's gun wound and became furious when she saw their 6-year-old son playing with a real gun he had found in his uncle's truck. Her relentless work with the Brady Campaign to achieve new gun-control legislation, commonly known as the Brady Bill, was finally successful when the bill was passed in 1993. It was officially the Brady Handgun Violence Protection Act and mandated federal background checks and waiting periods for handgun purchases.
Sarah Brady also worked in Virginia as a public-school teacher and in various capacities with the Republican National Committee. Today, the Brady Center to Prevent Gun Violence is a nonprofit organization with a stated mission to "… cut gun deaths in half by 2025 through awareness campaigns and policies aimed at keeping guns out of dangerous hands."
Carrie Chapman Catt (1859-1947)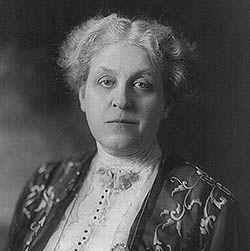 Born near Ripon, Wis., Carrie Chapman Catt noticed as a young child that her mother did not have the same voting rights as her father. She became a major figure in the women's suffrage movement and was instrumental in developing a plan to get the 19th Amendment to the U.S. Constitution passed. She attended Iowa State College and worked as a teacher to pay for college, and she later became the superintendent of schools in Mason City, Iowa. Catt became involved with the Iowa Woman Suffrage Association, and because she was an exceptionally talented speaker, she soon was giving speeches across the nation. In 1900, she succeeded Susan B. Anthony by being elected National American Suffrage Association president. Under her leadership, both membership and fundraising grew. She worked tirelessly on teaching others about the need to pass the 19th Amendment, which succeeded in 1920. After the right to vote was won, Catt founded the League of Women Voters and was its honorary president until 1947.Provided by AAUW La Crosse.
Dorothy Cotton (1930-2018)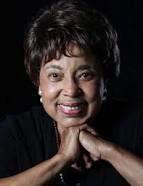 Dorothy Cotton was born in North Carolina. Her mother died when Dorothy was three years old. She and her three sisters were raised by their father, who was a factory worker at a tobacco farm. She graduated from college, where she supported herself by working as a housekeeper and obtained a degree in English and library science. She earned a master's degree in speech therapy.
In the 1960s, she became active in the civil rights movement, and for 12 years, she was the education director for the Southern Christian Leadership Conference, and the only female member of Dr. Martin Luther King Jr.'s executive staff.
Dorothy's work was to run the Citizenship Education Program, which trained people on the importance of political participation, voter registration and nonviolent protest. She taught people the way of nonviolence and led marches of hundreds of people in the segregated South.
Teaching five-day workshops, Dorothy instructed hundreds of people on the U.S. Constitution, African-American history, how to read a voting ballot, rights of citizenship, and how to organize for social change.
After Dr. King's assassination, Dorothy helped Coretta Scott King start the nonprofit, nongovernmental King Center for Nonviolent Social Change in Atlanta. She famously said, "The civil rights movement that rearranged the social order of the country did not emanate from the halls of the Harvards and the Princetons and Cornells. It came from the simple unlettered people who learned that they had the right to stand tall and that nobody can ride a back that isn't bent."
Frances Crowe (1919-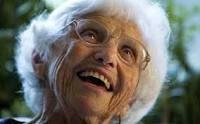 "Once people believed in human sacrifice. Not anymore. Once people believed that women should not vote … not anymore. In your lifetime, I hope your children can say: Once people believed in war as the answer … not anymore." This quotation from Frances Crowe points to her lifetime of work in promoting peace and nonviolence. When she was a teenager growing up in Missouri, she told her father that she was against killing and war. This belief was formed after the public hanging of a black prisoner at the local jail. After the World War II bombing of Hiroshima, Crowe went looking for a peace center in New Orleans. She didn't find one, but she found a bookstore and started reading about war and violence. Crowe has been involved in numerous marches and demonstrations and brought nonviolent broadcasts to the public in order to call attention to peace efforts. She has been a relentless protestor at nuclear power plants and was one of six women who chained themselves to the front gate of the Vermont Yankee nuclear power plant in 2011. That was her 22nd demonstration against the plant. A collection of Crowe's papers is kept at Smith College.
Gabby Giffords (1970- )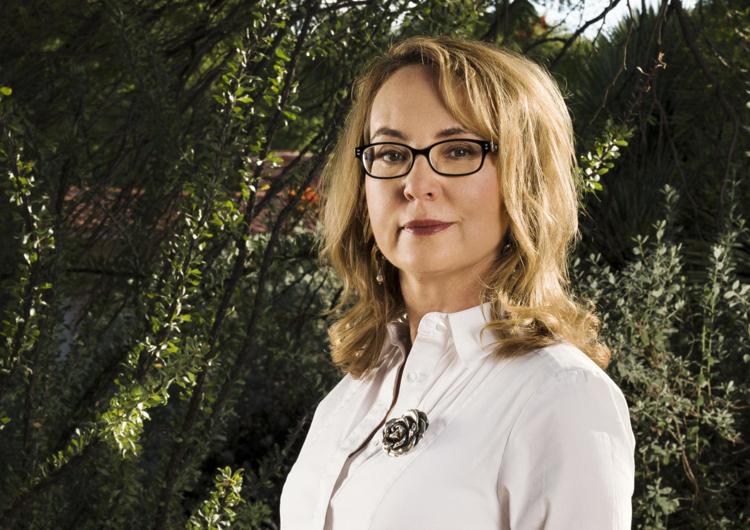 Gabby Giffords was elected to the U.S. Congress in 2005, representing Arizona.
She holds a degree in Latin American history and sociology as well as a master's degree in regional planning. As the head of a district that shared a 100-mile border with Mexico, she focused on addressing border security as well as focusing on pursuing tax relief for small businesses. She served on both the Armed Services and the Foreign Affairs committees.
In 2011, she attended an event with other elected officials at a Tucson grocery store called Congress on Your Corner in order to allow constituents to meet their representatives. Gabby was shot in the head by a 22-year-old assailant who killed six others, including a 6-year-old girl, a District Court judge and one of Giffords' aides. Her head wound was so severe she had to have emergency surgery and had to completely relearn how to speak and how to walk again.
In 2012, she resigned from Congress in order to devote more time to her recovery. Giffords and her husband, astronaut Mark Kelly, co-founded Americans for Responsible Solutions, an organization devoted to reducing gun violence by encouraging elected officials to stand up for solutions to prevent gun violence.
Emma Gonzalez (1999-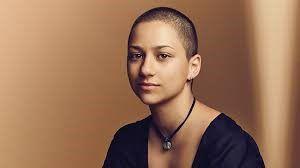 Emma Gonzalez was a student in her senior year at Marjory Stoneman Douglas High School in Parkland, Florida, on Feb. 14, 2018, when a shooter entered the building. Emma was in the auditorium with many other students when the fire alarm went off. She tried to exit the room but was told to go back in and was held there for two hours. The gunman killed 17 students and staff members and injured 17 more.
Gonzalez joined other student survivors and co-founded the gun-control advocacy group Never Again. The group organized a March for Our Lives protest event in Washington, D.C., on March 24, 2018, which was replicated in numerous cities. Emma spoke eloquently and also stood silently for 6 minutes and 20 seconds, the length of time that it took the shooter to kill 17 students and staff members at her school.
According to a nonprofit that tracks shootings, Gun Violence Archive, there were more than 200 mass shootings in the first seven months of 2018 in the U.S.. Time magazine has featured Never Again members and referred to them as part of the School Shooting Generation. Never Again is one of the most powerful grassroots gun-reform movements in the last two decades. Since Parkland and the work of the Never Again movement, states across our country have enacted 50 new laws restricting access to guns.
Kathy Kelly (1952- )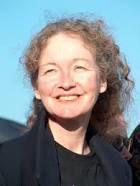 Kathy Kelly grew up in Chicago, and she says that what put her on the path of the pacifist was learning about the German concentration camps of World War II.
She has toured many war-torn areas of the world and is a lecturer and author. In 2003, she was in Baghdad during the first U.S. invasion into Iraq. Kelly has become a voice for people in danger due to political maneuvers of battling governments. Wherever she has landed, she has witnessed both the worst and the best of human behaviors. She works to educate individuals and communities about the possibility of peace.
Kelly is one of the founders of Voices for Creative Nonviolence and Voices in the Wilderness. Voices has been a campaign to end US/UN sanctions in Iraq, a nation she has traveled to 26 times. She has been active in nonviolent resistance to war-making practices and challenges U.S. economic and military warfare waged in the Middle East. She has been arrested more than 60 times, nominated for the Nobel Peace Prize three times, and has a master's degree in religious education.
June Kjome (1920- )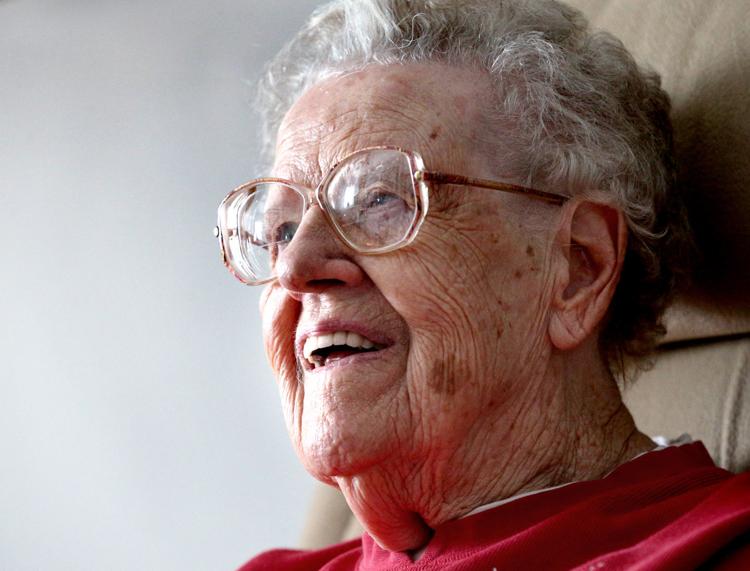 La Crosse's June Kjome has been a nurse, a missionary and an activist. Her life and leadership have been shining examples of an individual in a tireless fight for peace and justice. Born in Decorah, Iowa, June graduated from the University of Minnesota nursing program in 1943 and then prepared for missionary work in Africa at Lutheran Bible Institute. She stayed 17 years in Zululand in South Africa, then returned permanently to the United States in 1964. As she witnessed injustice toward black people in Africa under apartheid, June stated she had to leave because it was so difficult to speak out against the system. In her writings, June declared, "To me, silence is assent." But she witnessed similar discrimination in the United States, and has fought for peace and justice all her life. Working at Lutheran Hospital in La Crosse, she eventually became head of nursing education. She has represented her church at national meetings and has influenced numerous La Crosse area organizations, including YWCA, New Horizons, League of Women Voters, Habitat for Humanity, La Crosse Interfaith Justice and Peace Network, and Coulee Region Transitional Housing. Two books about June Kjome written by La Crosse personal historian Sue Hessel are available at La Crosse Public Library: "Justice: Not Just Us: June Kjome and the Making of an Old Lady Activist" and "June Kjome: Reflections on Aging."
Rigoberta Menchu (1959- )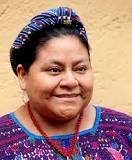 Rigoberta Menchu is considered to be the leading advocate of Guatemalan Indian rights and ethno-cultural reconciliation. In 1992, she was awarded the Nobel Peace Prize for her work.
As a young child from a poor Quiche branch of the Maya culture, she helped in her family's agricultural work and worked on coffee plantations. As a teenager she became involved in social reform activities with the Catholic Church and began to fight for the rights of indigenous Guatemalan women. Her family's activism led to persecution by the military government. Her family was accused of taking part in guerrilla activities and her father was imprisoned and tortured. After he was released, he started the Committee of the Peasant Union and Rigoberta also joined. Her brother, her father and her mother were all killed in the violence.
In 1981, Rigoberta had to go into hiding in Guatemala. She then fled to Mexico. She has returned to her homeland on at least three occasions, but has been met with death threats. Her work speaking about and writing about the need for human rights improvements for indigenous Guatemalan women continues.
Nadia Murad (1968-

Nadia Murad was born to a family of farmers of the ethno-religious Yazidi minority in Kocho, Iraq. When she was a 19-year-old student, Islamic State fighters invaded the village, killing 600 people, including six of Nadia's brothers and stepbrothers, and taking all of the younger women into slavery.
Nadia was one of more than 6,700 Yazidi women taken prisoner. She lived as a slave in Mosul and was beaten, raped and burned with cigarettes. She escaped and was helped by a neighboring family who smuggled her out of the area.
In a refugee camp, she lived in a container, eventually making her way, along with 1,000 other refugee women and children, to her new country: Germany.
In 2015, Nadia briefed the United Nations Security Council on human trafficking and war. In 2016, attorney Amal Clooney spoke at the United Nations on why she decided to represent Murad as a client in legal action against ISAL commanders. She described this genocide, rape and trafficking as a, "… bureaucracy of evil on an industrial scale."
Murad was named the first Goodwill Ambassador for the Dignity of Survivors of Human Trafficking of the United Nations. The title of the memoir Nadia has written is "The Last Girl: My Story of Captivity and My Fight Against the Islamic State." In 2018, this human rights activist was awarded the Nobel Peace Prize.
Alva Myrdal (1902-1986)

Alva Myrdal is a prominent name in the nuclear disarmament movement. A Swedish sociologist and diplomat, she also was a politician and a cabinet member. In 1982, she was awarded the Nobel Peace Prize for actively working to persuade the superpowers to disarm and for her fight to get nuclear-free zones in Europe. From 1990 to 1995, she was the head of UNESCO's social science section and then was appointed the Swedish ambassador to India. In addition to the Nobel Peace Prize, she also received the Jawaharlal Nehru Award for Global Understanding. She was a major participant in the establishment of the Stockholm International Peace Research Institute, an organization that exists today and is dedicated to researching conflict, armament, arms control and disarmament. The data the institute provides is available to policy makers, the media, researchers and the public. Myrdal wrote the 1976 book "The Game of Disarmament," in which she expressed her profound disappointment at the reluctance of the USA and the USSR to disarm.
Yoko Ono (1933–

Born in Tokyo, Yoko Ono is a multimedia artist, singer, songwriter and peace activist. She came from a wealthy banking family in Tokyo, but in 1945, her mother moved the family just in time to escape the massive Allied bombing of the city. Since rich city dwellers were not welcome in the rural areas, the children had to beg for food or trade their books for rice. In the 1960s, she became known for being a practitioner of conceptual and performance art. Her works encouraged interactive participation and often consisted of written instructions for people to carry out to create the art. She became involved in New York City's downtown artist scene and met Beatle John Lennon, becoming his second wife. In 1969, Ono and Lennon performed a Bed-In for Peace in Amsterdam and London in order to create media coverage of war and the need for peaceful protest against the Vietnam War. After Lennon's assassination, Ono worked to preserve his legacy and funded Strawberry Fields in Manhattan's Central Park, the Imagine Peace Tower in Iceland, and the John Lennon Museum in Japan. She has made large financial contributions to the arts, peace and Philippine and Japanese disaster relief. In 2002, she inaugurated a biennial $50,000 LennonOno Grant for Peace. The Dr. Rainer Hildebrandt Human Rights Award was given to her in 2012 in recognition of her nonviolent commitment to human rights.
Peace Pilgrim (1908-1981)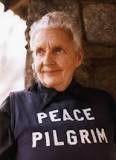 Peace Pilgrim, born Mildred Lisette Norman, was an American wanderer and peace activist. She rejected a materialistic life as well as her birth name, and decided to dedicate her life to the service of others by promoting and practicing peace. She described her decision as, "Living to give, instead of to get."
She spread the word and way of peace through walking through the United States and Canada and became the first woman to walk the entire Appalachian Trail in one season.In 1953, she walked along the route of the Tournament of Roses Parade handing out peace messages. This experience began an 18-year pilgrimage wherein she traveled by foot with very few possessions and very little money with her — only food and shelter being offered by those who wished her well. She charted her spiritual progress to inner peace and discoveries throughout her walking and promoted healthy mind and body connections and vegetarianism. She reported that she only stopped counting the miles when she reached 25,000.
A book about her life, "Peace Pilgrim: Her Life and Works in Her Own Words," is available through La Crosse Public Library, and offers these words to live by: "One little person, giving all of her time to peace, makes news. Many people, giving some of their time, can make history," and, "This is the way of peace: Overcome evil with good, falsehood with truth, and hatred with love."
Zainab Salbi (1969-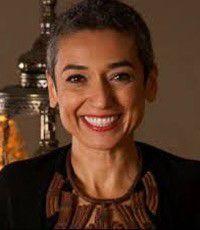 Iraqi-American author, humanitarian and media commentator Zainab Salbi was born in Baghdad. and her father worked as the personal pilot of Iraqi dictator Saddam Hussein. The family experienced psychological abuse from Hussein. Her father set up an arranged marriage for his then 19-year-old daughter Zainab with an older Iraqi-American man living in the United States in an effort to get his daughter out of the country. The marriage was abusive, and Zainab escaped after three months. She has spoken and written extensively about the use of rape and other forms of violence against women during war. When she was 23, Salbi founded Women for Women International, a grassroots, humanitarian development organization dedicated to serving women survivors of wars. Women for Women provides tools, resources and training to allow women to move from crisis and poverty to economic self-sufficiency and stability. Salbi is the host of the show "#Me Too, Now What" on PBS. You can find her 2018 nonfiction book, "Freedom is an Inside Job: Owning Our Darkness and Our Light to Heal Ourselves and the World" at La Crosse Public Library.
Graciela Sanchez (1960-
Graciela Sanchez (1960-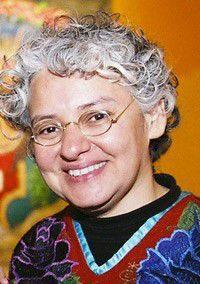 As executive director of the Esperanza Peace and Justice Center in San Antonio, Texas, Graciela Sanchez has created cultural arts programming that brings together multiple groups to discuss human rights issues. Through showing artists' works, films and products, she encourages a broad world view and a respect for diverse cultures. She has showcased issues as far-ranging as free speech and housing. A San Antonio native, Sanchez has been a dedicated neighborhood activist and cultural worker as were her mother and aunts. Working-class people, poor people of color, LBGTQ people, women and individuals who have not seen their culture represented in society or the arts come together for conversations she begins at the Peace and Justice Center. Issues that the center has explored include colonization, genocide, power, violence, racism, sexism and homophobia, and others. Always interested in political decisions, she has organized others to challenge oppressive laws in San Antonio, the United States and the world.
Cindy Sheehan (1957- )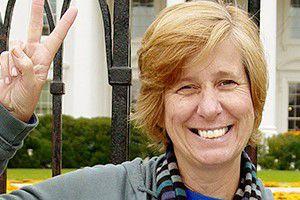 Cindy Sheehan was born in California and graduated with honors from Cerritos College and went on to study history at UCLA. She worked as a youth minister at a Catholic Church and coordinated an after-school program for at-risk middle school students. She married and had four children.
Cindy's life was apolitical until her son Casey was killed in enemy action in 2004 in the war in Iraq. Sheehan drew international attention after she set up a peaceful protest outside the ranch of President George W. Bush to call attention to the war in Iraq. She was joined in that protest by Veterans for Peace and other organizations. Along with nine other parents who had lost sons or daughters in war, Cindy started the organization Gold Star Families for Peace. She has continued to work for peace and has protested the foreign policy of President Obama and the militarism of President Trump.
Samantha Smith (1972-1985)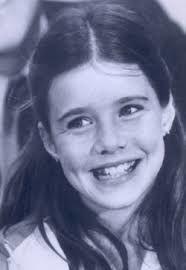 American schoolgirl Samantha Smith lived during the Cold War, a conflict between the United States and the Soviet Union. At that time, there was always something on television and in the news magazines about missiles and nuclear bombs. Samantha had learned in school about the devastation caused by World War II and she had watched a science show in which scientists said a nuclear war would destroy everything. So, when Samantha and her mother read a 1982 Time magazine about the United States and Russia, she had a simple question for Soviet leader Yuri Andropov. Her mother suggested that Samantha write him a letter and she did, asking him the question, "Are you going to wage a nuclear war against the United States?"
She received a personal reply along with an invitation to her and her family to visit the Soviet Union, which they did in 1983, thus making her the youngest U.S. goodwill ambassador. Samantha swam with Soviet children, visited Red Square and met Soviet citizens. Samantha's question after the trip became, "I mean, if we could be friends by just getting to know each other better, then what are our countries really arguing about?" In 1985, Samantha died in an airplane crash and her mother later started the Samantha Smith Foundation, which sponsored Soviet–American exchanges for 10 years.
Bertha von Suttner (1843-1914)

Baroness Bertha Felicie Sophie von Suttner was a product of a very aristocratic society with strict military traditions that she accepted in the first half of her life and soundly rejected in the second half.
As a child, she studied languages and music. When she was 30, she became a teacher-companion in Vienna to four daughters of the Suttner family where she met her husband, the youngest son of the family. She began to read more of the evolutionist authors and to understand more about how a society could achieve progress through achieving peace. Bertha began to write novels and lead the literary life. Learning of the International Arbitration and Peace Association in London, she began to see arbitration and peace as a way of life in place of armed force.
She began to write a novel in which the heroine suffered all the horrors of war, and the wars involved were those that Bertha had carefully researched. The result, "Lay Down Your Arms," was published in 1889. This book had a tremendous effect on the reading public and made Baroness Bertha a very active leader in the peace movement. She lectured and corresponded with people around the world to promote peace projects, and in 1905, Bertha von Suttner was awarded the Nobel Peace Prize, representing Austria-Hungary.
Mary Burnett Talbert (1866-1923)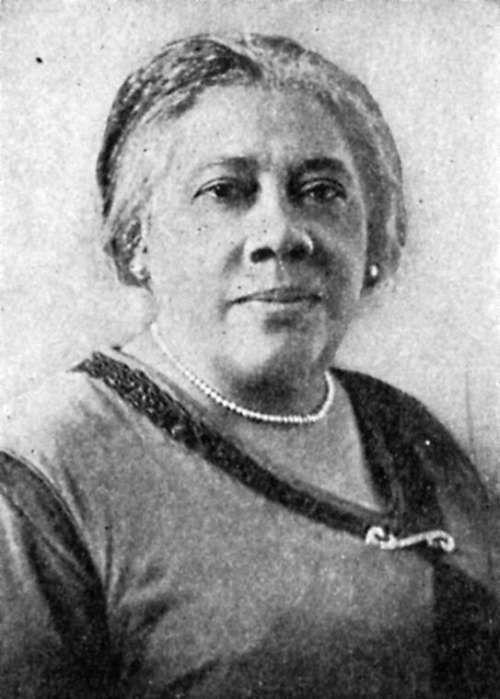 Mary Burnett Talbert was one of the founders of the Niagara Movement in 1905 and of its 1910 successor, the National Association for the Advancement of Colored People. She was born in Ohio to a prosperous father who was a barber and a mother who owned a restaurant and boarding house. Mary graduated from high school at 16 and after college became a teacher and then a principal. After she moved to New York, she devoted her life to activism and fought for civil rights, women's rights (including suffrage), the protection of African-American children, and the teaching of African-American history. She challenged stereotypes of black people and live displays of plantation life as well as untruthful depictions of the journey from Africa. As an educator and lecturer, Talbert traveled the world challenging European and American imperialism and racism. As president of the Frederick Douglass Memorial and Historical Association, she raised the funds to purchase and restore the D.C. home of Douglass. Her writings, including her interview of Harriet Tubman, were added to the literature of African-American history so that black youth would know who was fighting for human rights and dignity.
Deborah D. Tucker (1950- )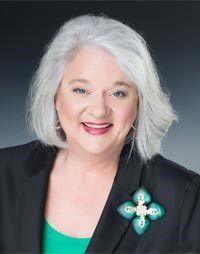 In her 20s, Deborah Tucker volunteered at the Austin (Texas) Rape Crisis Center. What she saw and what she learned there led her to a 40-year career in public service to help victims of domestic violence. She has founded several organizations and advocated for improvements to laws, policies and practices around our nation and the world.
Tucker has worked closely with every state, with Mexico and Peru, and with 12 other countries to help those who have suffered from domestic violence. She co-chaired the Defense Task Force on Domestic Violence, helped write and pass the Violence Against Women Act of 1994 and was the founding chair of the National Network to End Domestic Violence. This activist founded one of the first shelters for victims of domestic violence and their children in the United States.
Deborah Tucker is responsible for the establishment of the National Domestic Violence Hotline, available to help victims and survivors of domestic violence.
Dr. E. Faye Williams (1941-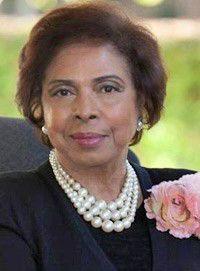 Dr. E. Faye Williams has served as a teacher, entrepreneur, businesswoman and as a counsel to Congress. She has made her biggest contributions as a peace activist and campaigner for human rights. Her travels and work have taken her around the world and she has written about a 40-day peace mission she undertook with 200 women to prevent the First Gulf War. She was held at gunpoint for 20 days at sea. Dr. Williams has been a professor of international law at the Southern University Law Center and her companies own the rights to all of the natural remedies created by George Washington Carver. She continues to protest injustice around the world and is chair of the National Congress of Black Women. The group is a nonpartisan nonprofit dedicated to the educational, political, economic and cultural development of African-American women and their families. She works to encourage the participation of black women in politics.
Jody Williams (1950-
Jody Williams (1950-)

Jody Williams and the International Campaign to Ban Landmines received the Nobel Peace Prize in 1997 for their work to ban anti-personnel landmines.
The ICBL was founded in 1992 by six nongovernmental organizations and Williams has overseen its growth to 1,300 organizations in more than 95 countries.
She has a master's degree in international relations from Johns Hopkins, and she has served as a technical adviser to the U.N.'s Study of the Impact of Armed Conflicts on Children.
Her defense of human rights, her focus on the personal right to safety and security, as opposed to national security, and her attention to the consequences of war have won her wide acclaim.
She has written and spoken extensively on the dangers of landmines.
After working with numerous governments, U.N. bodies and the International Committee of the Red Cross, the ICBL met its goal in 1997 of achieving an international treaty banning anti-personnel landmines.
Malala Yousafzai (1997- )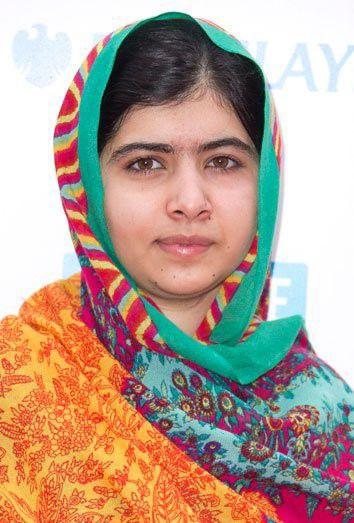 In 2012, while riding in a school bus as a 15-year-old student in Pakistan, Malala was shot in the head by a Taliban teenager. The Taliban did not believe in girls getting an education and Malala was targeted and asked for on the bus because she had been a very vocal advocate of education for both boys and girls. In critical condition after the shooting, she survived multiple surgeries but had to leave her beloved homeland.
Malala's father was a teacher and told her she could learn anything she wanted and become whoever she wanted to be. At an early age, she had already learned three languages and she lived to go to school. Since the attack, she has used her life since to shine a spotlight on millions of displaced people and she has become a worldwide recognized leader in supporting the education of girls.
Malala is the youngest person to ever win the Nobel Peace Prize and her bestselling book is entitled "I Am Malala." Her foundation for education rights for women and girls is The Malala Fund, which is dedicated to ensuring 12 years of free, safe and quality education for every girl.
In January 2019, Malala published a book for young readers entitled "We Are Displaced: My Journey and Stories from Refugee Girls Around the World." Malala says more than 68.5 million people around the world are living as refugees or internally displaced people due to conflict, persecution and natural disasters. The majority of these are children and most are girls. Young children she has interviewed in refugee camps tell their stories in this book and the reader sees what is happening behind the statistics and the news stories.
Sister Alice Zachmann (1926- )

In 2015, Sister Alice Zachmann from Mankato, Minnesota, was the guest of then-Rep. Tim Walz to hear Pope Francis speak as he became the first pontiff to address a joint meeting of the U.S. House and Senate. Sister Alice spent most of her life teaching school in Minnesota and fighting for poor people in Guatemala.
She was born and raised in St. Michael, Minn., and became a member of the School Sisters of Notre Dame in order to respond to people in need, especially poor women and children. For 33 years, she taught in elementary schools in Minnesota and Iowa. During those years she also supported the United Farm Workers and advocated for an end to the Vietnam War.
By the time Sister Alice was 55, she made the decision to make human rights her day job. She had met and heard the stories of missionaries who had worked in Guatemala and she also met Guatemalans who had fled their country's civil war.
Sister Alice moved to Washington, D.C., and in 1982 from the basement of a Croatian mission she created the Guatemalan Human Rights Commission USA. For 20 years, she served as its director. She was fearless in supporting the Guatemalan survivors of torture and abuse and alerting lawmakers and the media about mass disappearances and violence in Guatemala. She has suffered death threats and her office has been ransacked, but she has remained dedicated to abolishing human rights abuses around the world. Sister Alice has also supported Nuns on the Bus, a Catholic advocacy group in the United States.
Betty Williams (1943-; and Mairead Corrigan Maguire (1944-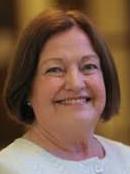 Born in Belfast, Betty Williams is a Northern Irish peace activist. She was an office worker and mother and was moved to action after she witnessed a terrible shooting. An Irish Republican Army terrorist was fleeing in a car when he was shot by British troops. The car went out of control, killed three children and injured several people. Williams started circulating petitions to end the violence and met Mairead Maguire, an aunt of the slain children. Together they founded Peace People, a grassroots group dedicated to ending the violence in Northern Ireland. In 1976, they shared the Nobel Peace Prize for their efforts.
Ellen Johnson Sirleaf (1938-; Lehmah Gbowee (1971-; Tawakkul Karman (1979-
In 2011, the Nobel Peace Prize was awarded jointly to Liberian President Ellen Johnson Sirleaf, peace activist Leymah Gbowee and human rights activist Tawakkul Karman, for "…their non-violent struggle for the safety of women and for women's full participation in peace-building work."
Ellen Sirleaf was the first woman ever elected as an African head of state and she served from 2006-2018. She was referred to as the "Iron Lady" of Liberian politics. She studied at the University of Wisconsin-Madison. Lehmah Gbowee is a Liberian peace activist who led her nation's women in mass protests to end the civil war, at one time using hundreds of women to surround a meeting place where decisions were being made. Lehmah and her family had to leave Liberia during the war and live in a refugee camp in Ghana. She returned to her homeland as a trauma counselor to work with former child soldiers. Tawakkul Karman has been a strong supporter of human rights and freedom and has led the group Women Journalists Without Chains. The group has focused on supporting freedom of opinion and expression.