A $2 million donation, the largest gift in the University of Wisconsin-La Crosse's 108-year history, will have a major impact on environmental science education and research and will provide the name for the $82 million science building that will be ready for classes by next fall.
The donation, which doubles the amount of the previous most generous gift to UW-L, comes from a trust established by a man who was an ardent supporter of environmental education and conservation programs. Paul Fleckenstein died in 2011 at age 48, but before his tragic death he was a lifelong supporter of environmental organizations and conservation causes, including the Urban Ecology Center in Milwaukee and The Nature Conservancy.
Prairie Springs was the name Fleckenstein gave to the home he built in Genesee Depot, west of his native Brookfield, where he personally undertook a major habitat restoration project. He gave the name to his trust and in recognition of the trust's donation, UW-L will name its newest building Prairie Springs Science Center.
"It will make a huge difference," Chancellor Joe Gow said Wednesday morning in announcing the donation from Prairie Springs: The Paul Fleckenstein Trust. "It's really a wonderful day for UW-L. … Words can't begin to describe our gratitude."
That view was echoed by Mark Sandheinrich, dean of UW-L's College of Science and Health, the biggest college at the university with 5,400 students.
"It's really fitting and appropriate that we name this transformational building after this transformational gift," Sandheinrich said. "This is going to offer just incredible opportunities for laboratory science and research for our students."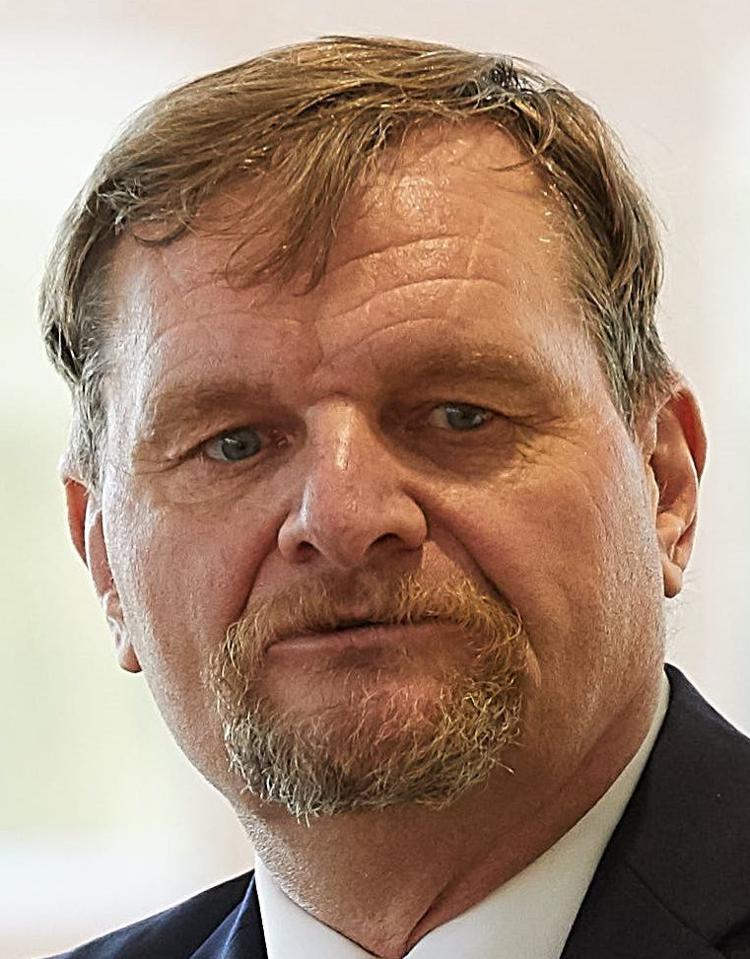 The endowment will support research and scholarship at UW-L in environmental studies and education, wildlife and habitat protection, conservation and ecological technology by helping fund environmental research fellowships and student internships, a wide variety of scholarships targeted on students involved in the environmental sciences, and enhanced environmental learning opportunities for education majors.
You have free articles remaining.
Register for more free articles.
Stay logged in to skip the surveys.
The donation also will fund lecture series as well as an awards program recognizing achievements by faculty and staff in environmental studies and education, wildlife habitat protection, wildlife protection, conservation and ecological technology.
Fleckenstein didn't have a direct connection to La Crosse or the campus, but his sister, Carolyn Scott, graduated in 1985 from UW-L, where she met her husband, Jay Scott, a 1984 UW-L graduate who now does work for the UW-L Foundation. The Scotts, who now live in Milwaukee but raised their four daughters in La Crosse, are trustees for her brother's trust, and were on hand for the announcement of the donation.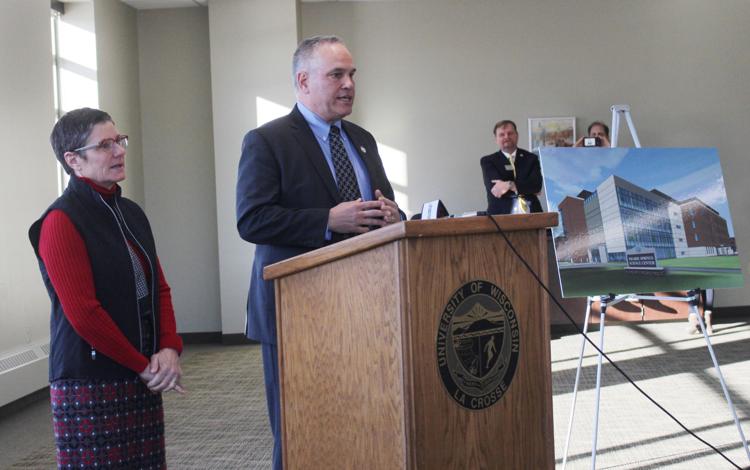 "One of the things Paul wanted to accomplish was to have a reach throughout the state of Wisconsin," Jay Scott said. "We felt this was one way that we could have that reach."
Sandheinrich emphasized that the most valuable experiences college students have come from hands-on learning that doesn't necessarily come from the classroom. Students really need to get involved in research projects and work experiences outside of the classroom, but too often they can't get it because of financial concerns.
With the opening of the 36 instructional labs and 27 research labs in Prairie Springs Science Center, Sandheinrich said, "we have the foundation for these opportunities, but many students are limited in their ability to essentially participate because they have to work to support their education. This endowment is going to provide research fellowships, internship opportunities and scholarships for students interested in environmental research and environmental education."
With the $2 million gift, the UW-L Foundation's "Share the La Crosse Experience" scholarship campaign that began in 2013 has reached 85 percent ($12.8 million) of its $15 million goal through 2019. A major gift like this at this point in the campaign could help ensure the goal is reached, Gow said. "We think that will inspire lots of other donors."
The 187,000-square-foot Prairie Springs Science Center that will open next fall could be just the start for health and science students. A second phase of the building is in the planning stages, with an estimated cost of $54 million. That phase, which doesn't have funding approval from the state yet, would involve demolishing Cowley Hall, which was built in 1965, to make room for an addition to the science center for classrooms and office space (and a new planetarium).