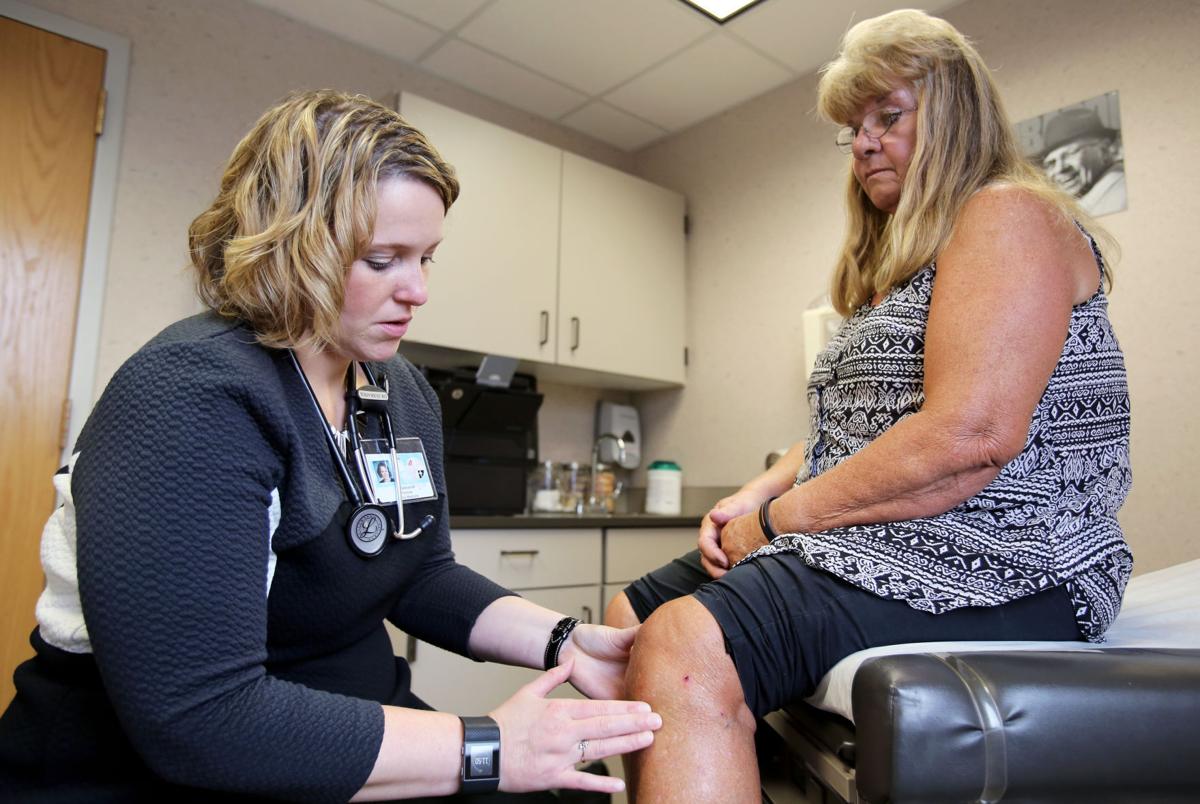 Dr. Jenna Sebranek, a freshly minted doctor at Richland Medical Center, entered a room to greet one of her first patients — and paused, because she recognized the face.
"We've met before, haven't we?" Sebranek, 31, asked Sandy Welte, 69, at the clinic for hip and knee pain.
"Yes, the archery shop, on (Highway) 14," Welte said.
"I was there as a kid," Sebranek said. "My dad went there a lot."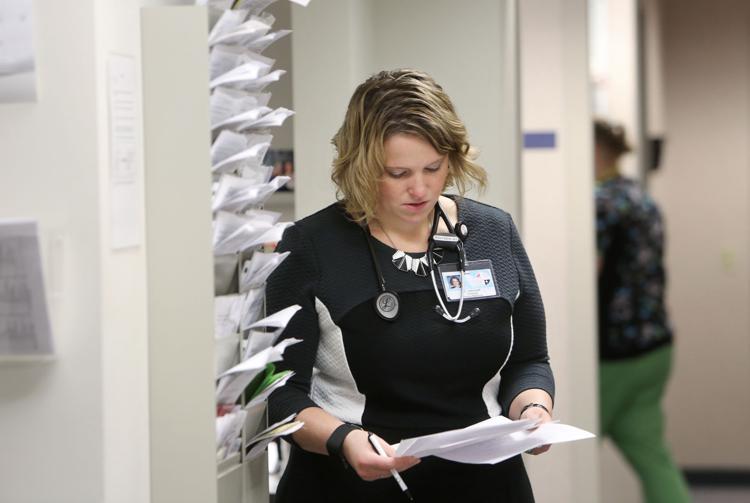 Sebranek, who grew up near Richland Center, a city of about 5,000 people roughly 60 miles northeast of Madison, went back to her hometown this month to practice family medicine.
She is a graduate of the Wisconsin Academy for Rural Medicine, or WARM, a rural training program of the UW School of Medicine and Public Health designed to help curb the state's doctor shortage in rural areas.
WARM, entering its 10th year, selects students from rural places or with an interest in rural practice and trains them in rural settings, with the hope that they'll work in similar locales after medical school.
The program, which enrolls 26 students a year, increased the medical school's class size from 150 to 176.
Now that the first graduates are starting their first jobs after finishing residencies, the years of training after medical school, WARM leaders are making an initial evaluation of the program's success.
The results are good, though they could be improved, said Dr. Byron Crouse, WARM director. Of 23 graduates who have completed residences, 20 are working in Wisconsin, 12 of them in rural areas — including Black River Falls, Oconto Falls, Rice Lake and Shawano.
Crouse said he is "very proud" that the vast majority of WARM doctors have remained in the state.
But while the percentage of WARM graduates working in rural areas is much higher than from the general medical school before WARM started, he's not satisfied. He hopes at least two-thirds of WARM students end up in rural Wisconsin.
"Is the glass half full or half empty?" he said. "It's both."
WARM students are encouraged to work in rural places and can get medical school loan forgiveness for doing so, but it is not required. "We still live in a country that really believes in autonomy and independence," Crouse said.
Sebranek said some doctors prefer the prestige or higher salaries of working as specialists in bigger cities. But she wanted to return home and become a jack of all trades.
"I always saw myself coming home and giving back to the community that raised me," said Sebranek, who treated her best friend's father the same day she saw Welte. "In family medicine, you have to know a little bit about everything. I think that can be harder than being really good at one thing."
One challenge to keeping WARM graduates in Wisconsin, especially in rural areas, is a lack of residencies in the state, Crouse said. For example, three WARM graduates left the state this year to pursue community-based residencies in obstetrics and gynecology because Wisconsin hospitals didn't offer one.
The UW medical school announced this month it will start a rural, community-based OB-GYN residency next year, with training in Monroe, Portage, Ripon, Waupun and Watertown.
The state of Wisconsin and Wisconsin health systems plan to add 73 residency positions in 11 programs within five years, according to a report in August by the Wisconsin Council on Medical Education.
The additional residencies, along with the Milwaukee-based Medical College of Wisconsin opening campuses in Green Bay last year and Wausau this year, should help alleviate Wisconsin's doctor shortage, the report said. Still, the state faces a projected shortage of 833 to 3,756 doctors by 2035.
In rural Wisconsin, "we're starting to see a greater pool of physicians to draw on, but we're also seeing a greater number of rural physicians approaching retirement age," Crouse said. "The problem is not fully solved yet."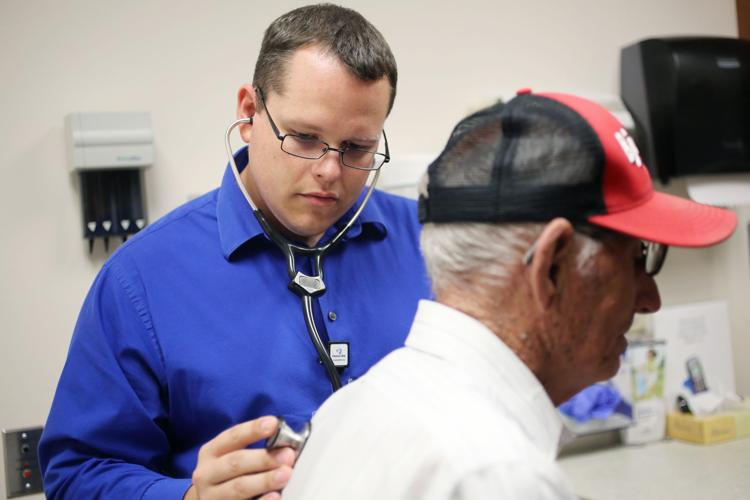 Relating to rural patients
Dr. David Rebedew, a WARM graduate, is doing his part to the meet the need in rural Green County, south of Madison. He started work last month at Monroe Clinic in Albany in his first job as a family medicine doctor.
The Fond du Lac native, who is 29, displayed rural credibility by using appropriate agriculture terminology this month with one of his first patients, Howard Berra.
Berra, 93, said he was a retired dairy farmer.
You have free articles remaining.
"How many head?" Rebedew asked. Berra said he had milked 100 cows near Broadhead.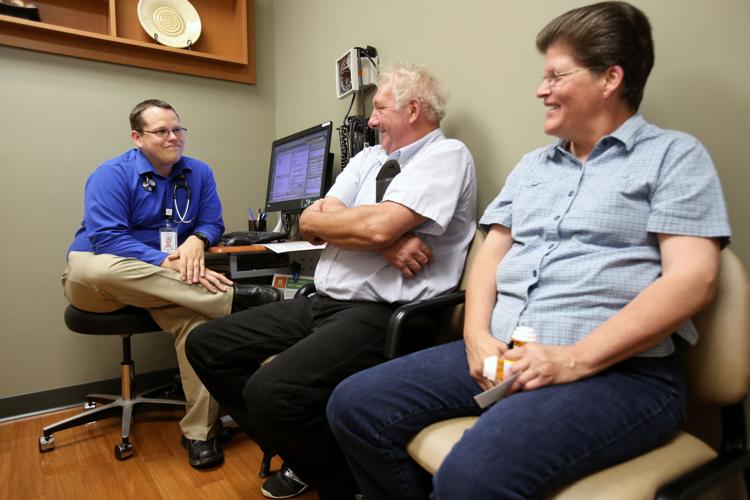 Rebedew used patience and persistence to get medical information from August Keehn, 56, a farm equipment mechanic who had a stroke two years ago.
Rebedew asked if Keehn had chest pain. "Well, I'm not going to complain about that," Keehn said.
"So, maybe?" Rebedew said. Yes, Keehn allowed, even when sitting on the couch.
How often? Rededew asked. Every couple of days, Keehn replied.
Though Rebedew said he suspected gastric reflux, not heart disease, he ordered a cholesterol check and added a blood pressure drug to Keehn's medications because his blood pressure remained high.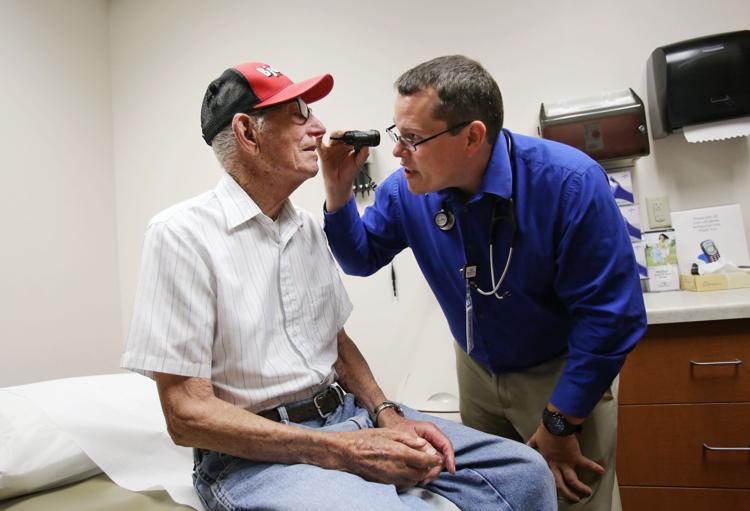 Rebedew said he likes the autonomy of being a small-town doctor. "It's just two nurses, a front desk staff and myself," he said.
His wife, Katie Rebedew, who graduated with him from UW medical school but was not in the WARM program, also works at Monroe clinic, as a pediatrician in New Glarus and Monroe.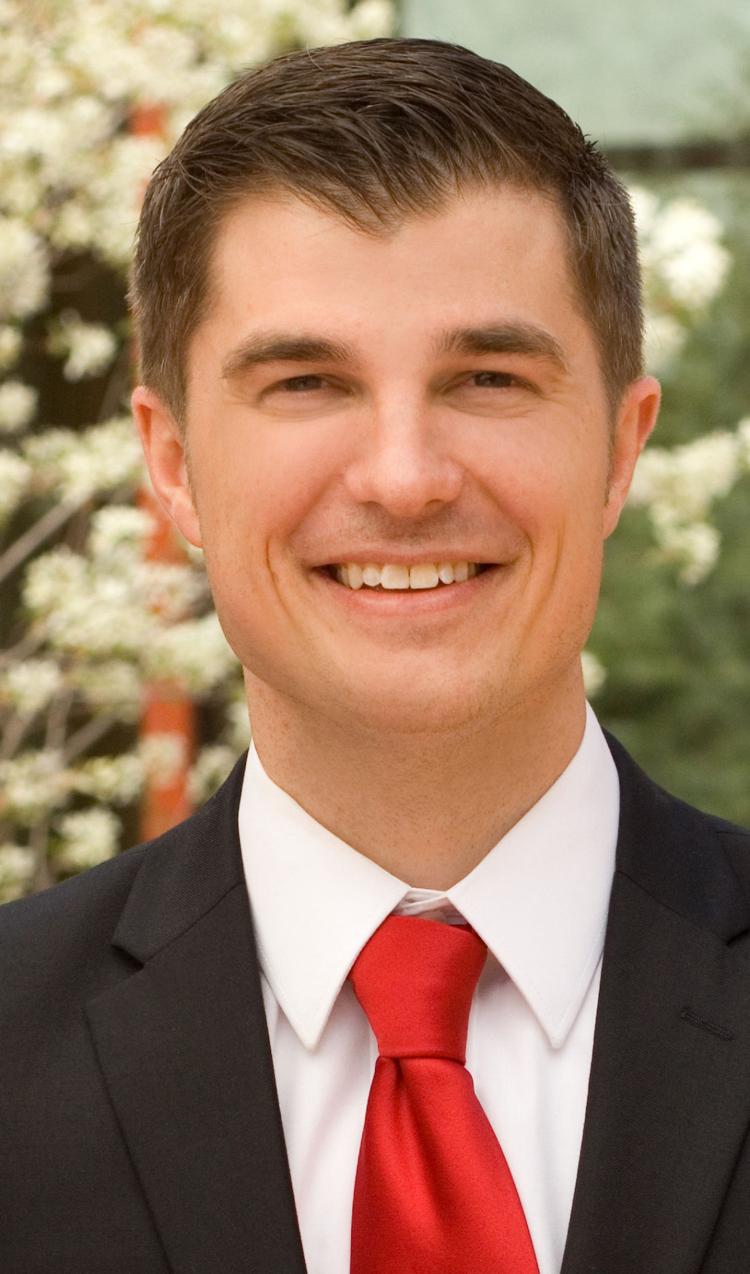 Dr. Clay Dean, a WARM graduate who was featured in a 2010 series on rural health care in the Wisconsin State Journal, started this month as one of three general surgeons at Sauk Prairie Healthcare.
Dean, 33, said he's glad he found a job in a rural area, where he can do many kinds of surgeries, not far from the beef farm where he grew up near the village of Blue River.
"It will give me the biggest opportunity to make the biggest impact on a community," he said. "I want to have a broad scope of practice. In a bigger city, you have to get a niche."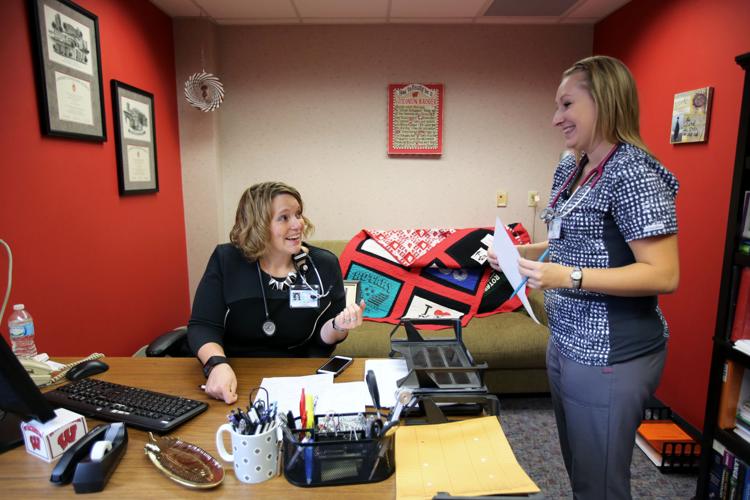 Coming home as a doctor
Sebranek is reveling in her personal connections with many of her patients in Richland Center.
"You're not just the physician; you're part of the community," she said.
After two years at UW-Richland, Sebranek graduated from UW-Madison. Through WARM, she did clinical rotations in La Crosse and Tomah, getting opportunities at Tomah Memorial Hospital she likely wouldn't have had in Madison during medical school, such as assisting in a Cesarean section delivery.
"That would never happen in a million years in a larger setting," she said.
As one of 14 family medicine doctors at Richland Medical Center, Sebranek will deliver babies and see patients of all ages in the clinic, urgent care center, hospital and nursing home.
"It's birth to death and everything in between," she said.
Last week, with patient Mary Novy, Sebranek had to think on the fly. A routine new patient visit quickly changed course when Novy complained of intense pain in her knee, where she developed an infection two years ago after a knee replacement.
"I've got big problems," said Novy, 75, who lives near Gotham, wincing.
Sebranek ordered an X-ray, an ultrasound and blood tests. The ultrasound ruled out a blood clot and one of the blood tests suggested a worsening infection, so Sebranek prescribed pain medication and another doctor drained fluid from the knee.
With Welte, who had Lyme disease last year, Sebranek prescribed antibiotics for another likely infection of the tick-borne disease, which can cause joint pain and is common in Richland County.
Sebranke and Welte have several connections. Not only did Sebranek and her father visit Welte's archery shop when Sebranek was a girl, her father bought part of the business when the Weltes sold it.
Sebranek's father went to school with Welte's younger brother. Sebranek's mother and the niece of Welte's husband are best friends.
Welte said having such ties with her doctor brings comfort. "I feel reassured," she said.
"I always saw myself coming home and giving back to the community that raised me." 

Dr. Jenna Sebranek, graduate of the UW WARM program