Supporters held President Donald Trump and Vice President Mike Pence signs with pride Friday as they lined a country road, waiting for Pence's arrival at Morning Star Farm in Onalaska.
Cheering started as the long line of black cars approached the property and a helicopter circled the area. The farm was covered with security members and Trump administration staff.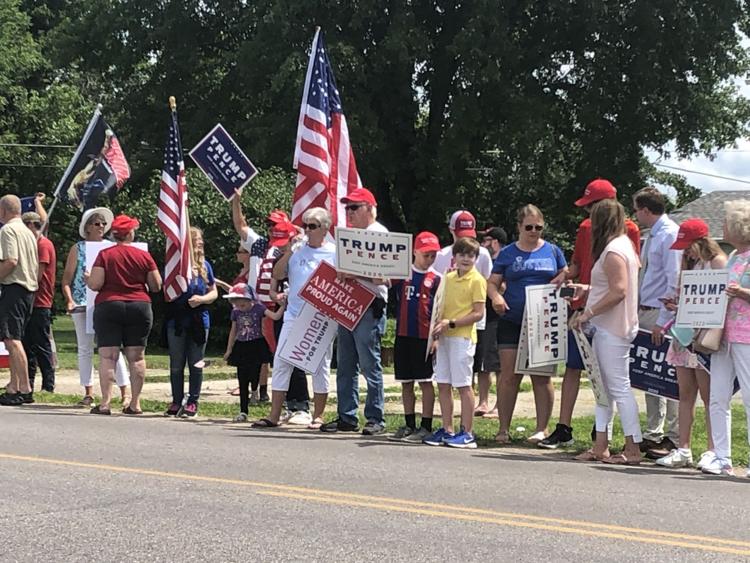 "Let me say thank you. It's a challenging time in the life of our nation and American farmers came through and kept food on the table. And every American is grateful," Pence said in his opening comments of a roundtable discussion that included local agriculture leaders.
"We live in challenging times, but American farmers have risen to the challenge," he said.
The discussion started after Pence took a tour of the dairy farm — which includes 500 milk cows and about 650 acres of land — with the guidance of owners John and Barbara Schaller.
The main purpose for Pence's visit was to speak about the United States-Mexico-Canada Agreement and the positive impacts the Trump administration believes it will likely have on the area.
"President Donald Trump fights every day for American farmers and American agriculture," Pence said, which he says includes USMCA.
"The USMCA is a great win for American agriculture, but I wanted to come to a dairy farm, because it's been a great win for dairy," he said.
He explained that Trump and his administration believe this new agreement is a better option than the North American Free Trade Agreement, because Trump believed NAFTA "hadn't put American workers first, hadn't put American farmers to work."
The administration, according to Pence, examined dairy programs in Canada that worked against American dairy farms. They also saw incentives in Mexico that pushed businesses to want to move their work there.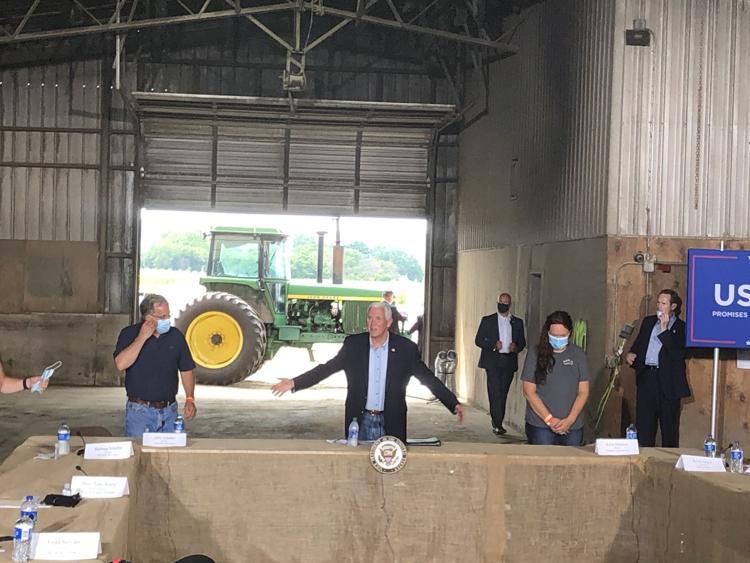 Through discussions between Canada and the United States, these Canadian programs are expected to end in six months, Pence said.
He also said that Canada's skim milk solids will have to be at least as high of a price as those in the United States.
"We're going to maintain a level playing field," Pence said.
Pence said that the administration believes that within six years, the USMCA will increase exports by almost 50,000 metric tons of milk, 12,000 metric tons of cheese and 10,000 metric tons of cream, along with other products.
Members of the community, including local agriculture leaders and state Rep. Tony Kurtz, R-Wonewoc, were able to ask questions of Pence about the USMCA.
One of the leaders, Karla Dummer of Dummer's Grain Service, Holmen, shared her concerns about how Wisconsin businesses will be enabled to be involved in international trade and take the most advantage of the opportunity that would include a change in how they do their work.
Pence said the administration is working to help more businesses be able to be involved in exports in the future.
About the coronavirus pandemic, Pence said during the roundtable discussion, "I believe with all my heart before the end of this year we're going to have a vaccine and we're going to put this coronavirus in the past."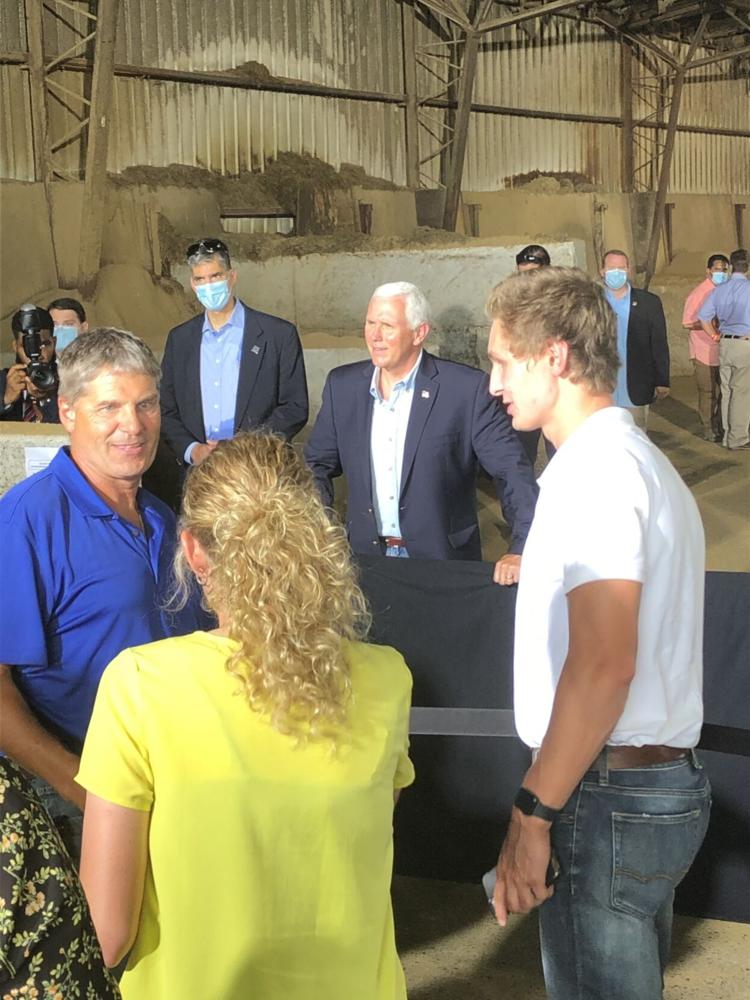 Pence discussed the billions of dollars that have been given by the federal government to farms across the nation to help support them during this pandemic.
The paycheck protection plan, allowing employees to continue to be paid at businesses and farms across the nation, helped farms locally — including at Morning Star Farm.
Pence said that he knows that the federal government will continue to focus on helping farmers survive this pandemic.
"The USMCA is a great win for American agriculture, but I wanted to come to a dairy farm, because it's been a great win for dairy. ... We're going to maintain a level playing field."

Vice President Mike Pence on trade agreement that went into effect July 1
Get local news delivered to your inbox!
Subscribe to our Daily Headlines newsletter.