VIROQUA — Luke Zahm has told stories through his food for years, but he never thought his career in the kitchen would lead to one in front of a television camera.
The chef and co-owner of the Driftless Cafe in Viroqua will host the upcoming season of "Wisconsin Foodie," a two-time Emmy Award-winning show on Wisconsin Public Television that showcases the state's culinary complexity.
"The café menu has always been about the people who are producing it, and I found that I really connect with that," he said. "Those stories are what fuel my creative passion for cooking."
The opportunity will give him a chance to tell the stories of chefs from all over Wisconsin, which is a dream come true, he said.
He also hopes to showcase food producers as a way to empower rural communities that have been economically crippled by the recent agriculture and dairy crisis across the state.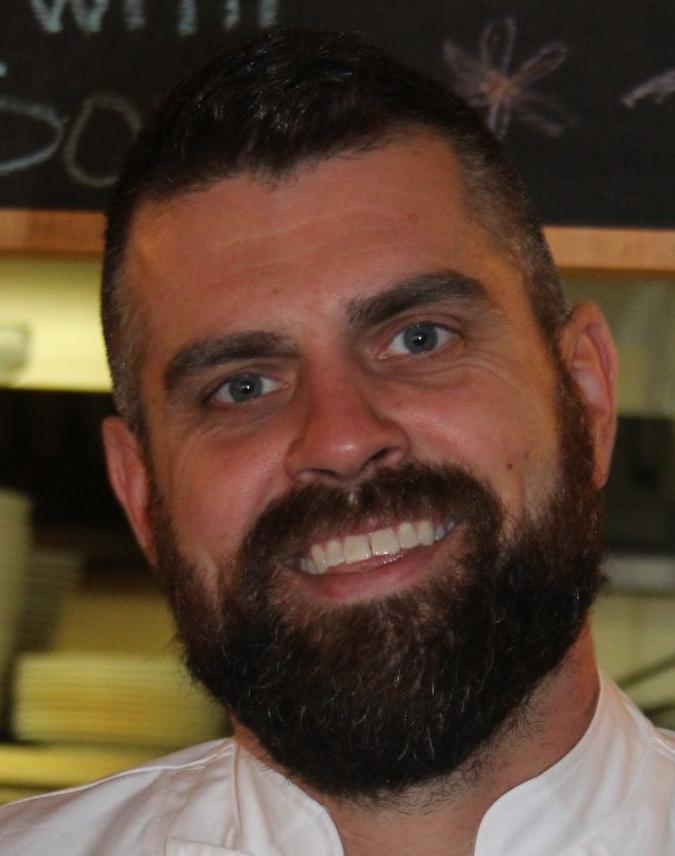 Acting as a host for the show will take him from the kitchen to tape on location around Wisconsin, but Zahm said he's leaving the café in the capable hands of Mary Kastman during his stints away.
Kastman spent the past decade cooking in Boston at notable James Beard award-winning restaurants. She comes with a different flavor profile so she'll make the same Midwestern style food through a different palate.
"It's a lot of my food that gets reinterpreted and reborn as something completely different, and I love that perspective," Zahm said. "It's a fresh set of eyes and a fresh mentality."
The cafe serves a rotating menu that changes daily, with locally sourced ingredients in an effort to support their community and help change the perception of rural living.
Zahm, the 2017 James Beard finalist and a Rising Stars Under 40 winner in the 7 Rivers Region, said he found his identity in food.
He spent time in Chicago, where he realized he needed to make his way back to Viroqua after picking up a piece of cheese with a label that said "made in La Farge" in a Whole Foods in Lincoln Park.
He came home to cook for the town of 4,362 and took over the Driftless Café with Ruthie Zahm, his wife, in 2013.
You have free articles remaining.
Register for more free articles.
Stay logged in to skip the surveys.
Zahm was featured in the last few seasons of "Wisconsin Foodie," and through those appearances he realized his restaurant, his story and his motivation connected with the show's viewership.
"They liked the fact that it was unabashedly Midwestern," he said.
He and Ruthie had been in talks with an agent in Los Angeles about the possibility of a Food Network show focused on Midwestern food culture, an idea the agent brushed aside as "culinary flyover country" and unmarketable because major advertisers live on the coast.
"That, for me, was like pouring rocket fuel on a match," Zahm said. "If you want to tell me that where I'm from and who I am is marginalized because of money and our story doesn't matter in the face of that, it's kind of my M.O. to prove those people wrong."
He mentioned that conversation with "Wisconsin Foodie's" producer, Arthur Ircink, which planted the seed that there is a desire to tell the story of the Midwest and to show the world where their food comes from, Zahm said. "It's relevant to everyone."
Ircink said Zahm's passion for food and the agriculture community in Wisconsin was evident in the energy he brought to episodes he appeared on in past seasons. Asking Zahm to host was the natural next step for the show.
"He brings this fun, positive energy that is really hard to find," Ircink said. Zahm stepped in to guest host for a couple of episodes when Kyle Cherek, the show's previous host, wasn't available and, according to Ircink, the transition was seamless.
Cherek made the difficult choice to leave the show to spend time with his family and to raise his newborn, a decision Ircink called admirable.
"Kyle was incredible to work with," Ircink said. "That man really made his own path, his own identity and vision and he did such a good job."
The television show, which has been around for 11 seasons, profiles local food establishments in an effort to promote a local, sustainable economy, according to its website.
"Wisconsin Foodie" partners with Dairy Farmers of Wisconsin, the Wisconsin Department of Natural Resources and New Glarus Brewing Co., among other organizations to develop viewer episodes about eating while traveling across America's dairyland.
For this season of "Wisconsin Foodie," Zahm and the team will "reach out just a little bit farther and try and dig just a little deeper," he said. "Some of the food that we're discovering on camera, it's really my first time with a lot of it. It's totally awesome."
He hopes this in-depth approach will convey a sense of relationship and practicality between the food, the show and the viewers.
Zahm's appearance as host on the Emmy Award-winning show will be in January 2020.