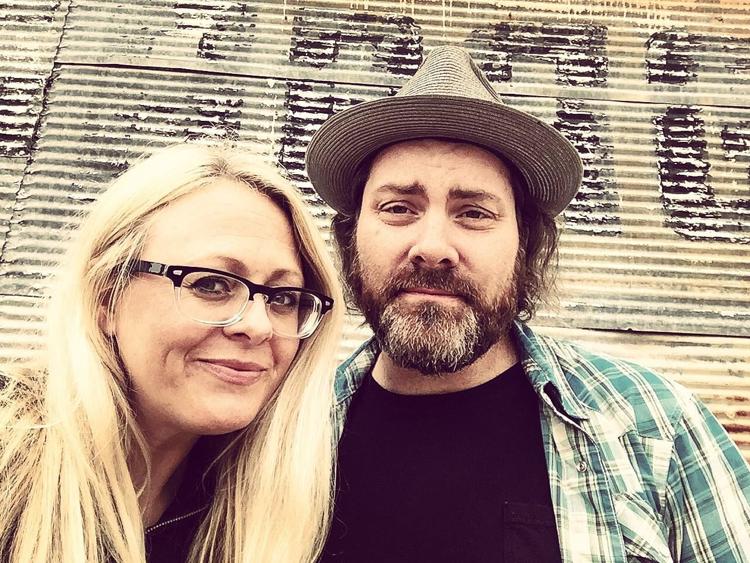 A Viroqua couple will appear on the June 19 episode of "Homestead Rescue," a Discovery Channel series in which people learn to live off the grid.
Lou Shields, a musician and art professor at a Chicago-area college, saved money by living in a van so he could purchase a cabin in the bluffs outside Viroqua, near a waterfall leading to the Kickapoo River.
It was his then-girlfriend and now-wife, Stacey Roou, who first proposed that the couple live there permanently. Roou, a marketing professional who has lived all over Wisconsin, including in La Crosse, posts about their lives and adventures on Instagram.
"You appreciate what you have a lot more when you can't just turn the light switch on," said Shields, who often would escape Chicago to the Montana wilderness in his free time. "I wanted to find a place that is as far out as I can get, try to live off the grid, be a little more self-sufficient and just get closer to the land and earth."
Though Shields and Roou have always gravitated toward the outdoors, they were entirely new to homesteading and off-grid living. Starting out, the couple battled heavy rains and subsequent erosion around their cabin.
"It's a new challenge every day," Shields said. "You never stop learning."
According to the Discovery Channel, people hoping to live off the grid fail for a host of reasons: They might struggle to get the hang of farming or lose valuable livestock to predators, or they might be pushed to the brink by a rough winter, rainy season or natural disaster.
On "Homestead Rescue," expert craftsman and survivalist Marty Raney and his family attempt to save the day, teaching rookie homesteaders how to survive in the wilderness and live off the land.
Launched in 2016, the show has visited the deep woods of Alaska, the deserts of Colorado and now the Driftless Region of Wisconsin. The episode featuring Shields and Roou will air at 9 p.m. Wednesday.
If their own experience was any indication, Roou said, viewers can expect an emotional roller-coaster.
"There's a lot of emotions when you have people on your property with heavy machinery and everything is ripped up," she said. "Emotions as in sadness, anger — what's going on? But you also have a lot of thankfulness and appreciation. Everything they did, we would have never been able to do."
Get local news delivered to your inbox!
Subscribe to our Daily Headlines newsletter.