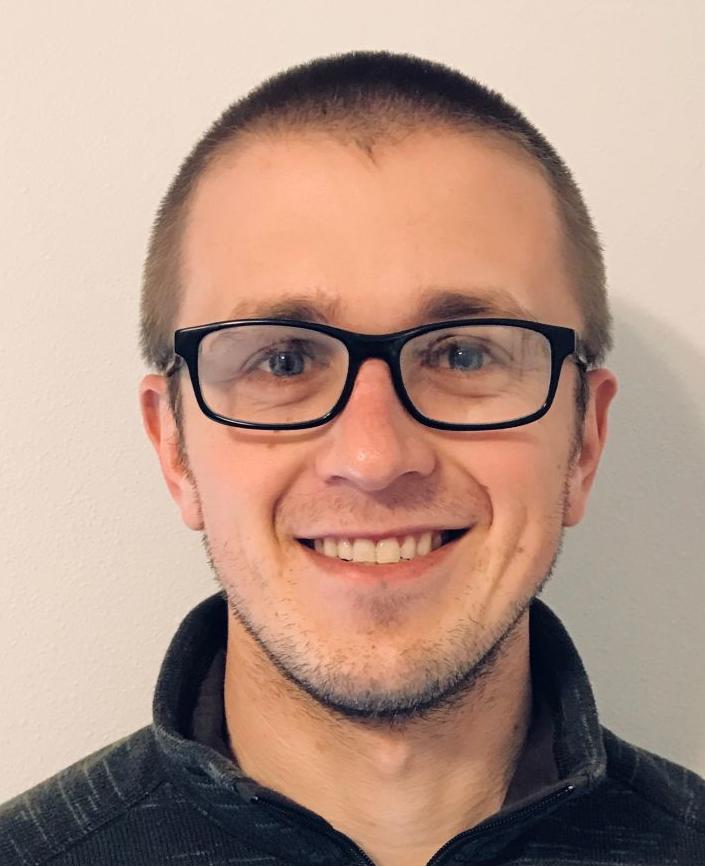 For members of rural communities, some of whom are miles apart from their nearest neighbor, social distancing during COVID-19 hasn't been especially difficult.
Yet while case numbers in low population areas are currently low, concerns about the virus' impact on small towns is very real, with residents on average older and more likely to have chronic health conditions than their urban counterparts.
And from a care standpoint, physicians, hospital beds and medical professionals are in short supply in rural areas.
Looking to be part of the solution, Matt Snitker, a native of northeast Iowa, fast tracked his graduation with the help of Viterbo University, enabling him to join the team at Crossing Rivers Health in Prairie du Chien next month.
"This past summer, I did a clinical rotation at their facility and loved the people, organization and the experiences I had while there," says Snitker, who applied for the family nurse practitioner position last fall. "Since accepting the position, I worked hard to complete my clinical rotations through the Mayo Clinic Residency Program so I could take my boards. Thankfully, I was able to take and pass my boards before the coronavirus crisis hit. The day after I took them, the testing facilities closed."
With Viterbo University tackling the logistical hurdles, Snitker graduated a month before his scheduled May 9 commencement. The extra weeks allowed Snitker to apply early for state of Wisconsin Licensure, a process that can take several weeks.
"Due to length of time it requires, graduating early allows me to get the required documents submitted so I can begin to build my practice and meet the needs of the community, especially during COVID-19 crisis we are currently experiencing," says Snitker.
Crossing Rivers Health, which serves about 1,300 patients a month from northeast Iowa and southern Wisconsin, has like all medical facilities been preparing for COVID-19 surge, with daily incident command meetings and converting patient visits, especially for their geriatric clientele, to telephone.
The pandemic, says Maria Mathis, clinic director for Crossing Rivers Health, has been "nerve wracking," with staff worried about protecting vulnerable patients and themselves.
"We're very concerned," Mathis says. "We're doing everything we can to keep our patients safe when they come in."
There is reason for worry — those most frequently served by Crossing Rivers Health include the elderly and pregnant women, the former at greater risk of experiencing severe or even fatal cases of COVID-19, and the latter with increased susceptibility due to the prenatal weakening of the immune system.
In addition, it is not uncommon for those in the Prairie du Chien area to travel to more populous areas for work or shopping, meaning there is indeed the potential for exposure to crowds. Compounding the risk, Iowa Gov. Kim Reynolds has yet to issue a statewide shelter-in-place order.
According to CNN tracking, as of April 16 Iowa has had 1,195 confirmed cases of COVID-19 – a relatively low case rate of 63 per 100,000 residents, and 53 deaths. However, CNNs projects the state's death rate due to the virus will not peak until May 2.
"Lower population density doesn't confer protection against the silent and exponential growth of COVID-19," says Mary Ellen Stolder, director of the graduate nursing program at Viterbo and one of Snitker's instructors. "It's a lesson in epidemiology that rural areas are more closely connected to urban areas than we sometimes realize."
According to a recent article from The Carsey School of Public Policy at the University of New Hampshire, authored by Kenneth Johnson, more than 26% of the national nonmetropolitan population is age 60 and older versus 21% of the metropolitan population. Additionally, about 55% of nonmetropolitan counties are estimated to have significantly higher rates of mortality from COVID than the national average, compared to 22% of metropolitan counties.
"A substantial majority of coronavirus cases and deaths will occur in metropolitan areas where 86 percent of the population resides, even though rural death rates are higher," Johnson wrote. "But, even a modest number of rural deaths will have a significant impact on rural people, places and institutions...The lower population density in rural America has likely contributed to the lower incidence of the coronavirus there so far. But the situation is changing rapidly. As the virus spreads, the risk to rural areas grows because of its population characteristics and limited access to medical resources."
Snitker, though excited to provide care at Crossing Rivers Health, says he worries about the potential for exposing patients to the virus, as some who visit the clinic may be infected but asymptomatic.
"Most of the people who come see us have chronic health conditions," Snitker says. "It will be trying to get patients in and out of the clinic as fast as we can, and just being there for them."
Mathis has the utmost faith in Snitker, noting, "There's a huge benefit to having someone of Matt's caliber come join us when we are anticipating a surge and needing the extra support. We are really excited and confident he will be able to step right into our practice and help carry that load."
Stolder agrees Matt is prepared for the challenge — and it will be a great one.
"The burdens of the pandemic fall hard on health-care providers like Matt," Stolder says. "His nursing practice is informed by science and evidence and guided by compassion. It comes to down to more lives saved and fewer colleagues to mourn, the sooner he can respond to this critical need."
Snitker, Mathis says, will bring more than just skill to the job.
A "phenomenal" individual, Snikter won over the staff and patients at Crossing Rivers Health during his clinical rotations, proving personable and caring. He also boasts an energy and enthusiasm that will prove invaluable in dealing with the rapidly evolving and largely unpredictable pandemic.
"A young practitioner like Matt — I think he's had the latest and greatest in experience," Mathis says. "And his reassuring and kind demeanor is something that will go a long way in supporting our staff and patients during this difficult time. He just has that gift."