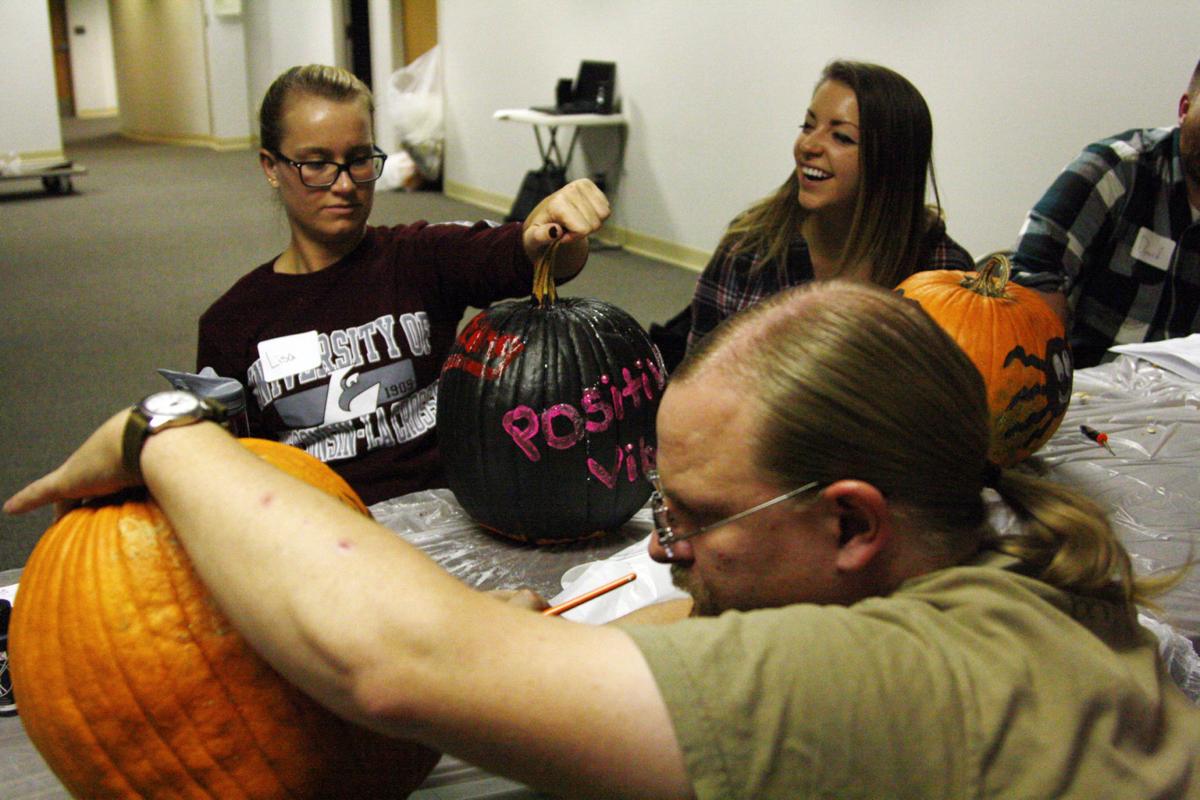 There's a growing realization that it's worth some effort to help people stay out of prison or jail after they're released, and La Crosse County is helping lead the charge.
The La Crosse area is one of about 100 communities nationwide with a program that combines employment counseling, assistance getting housing, transportation or work clothing, and help finding educational opportunities. Former inmates also are paired with volunteer mentors to support them as they transition to life outside jail. In La Crosse County, the program is called Connecting to Second Chances.
"There's been a momentum shift in the last 10 or so years, and I think it's going to take another 10 to 15 before we get to really helping people," said Bob Matthews, employment coordinator for the Second Chances program. "As far as what they had before to help with transitions, it was just piecemeal."
The Second Chances program is run by Workforce Connections, which won a competitive $300,000 grant from the U.S. Justice Department to get the program started in July 2015. The ultimate goal is to reduce recidivism by at least a third, and volunteer mentors are a key piece of the strategy.
The program is open to adult inmates with a medium to high risk of committing new offenses upon release, based on the results of a COMPAS risk assessment. The six-month program is strictly voluntary for the participants, and within two weeks after their release — ideally even before their release — they'll be paired with a volunteer mentor or coach.
The mentors are meant to give program participants a source of support, someone who will listen and help them work out the problems they inevitably face in getting back on their feet in the "real world."
"It's all about being one on one and treating them like a human being, trying to understand where they are coming from," explained BethAnn Zenk, a psychology student at the University of Wisconsin-La Crosse who started as a mentor a year ago and since February has been in charge of volunteer recruitment and training and matching volunteers with participants.
Volunteer mentors are asked to spend at least three hours per month with their participant partners, and that can be something as simple as getting together for coffee and talking, or taking part in community activities. Mentors are given a calendar of potential activities every month to help spur ideas for get-togethers with their partners.
People who have committed offenses themselves or have struggled with drug and alcohol abuse in the past could make good mentors. In fact, anyone not too susceptible to manipulation who has a mind to help and a willingness to lend an ear can become a mentor.
Mentors and program participants take the XYTE personality test, which help the program identify people who could be easily taken advantage of. Potential mentors are asked about their hobbies and interests. Then Zenk matches inmates with the most compatible mentors.
Mentors go through four-part online training at their own pace.
"I think the real training starts when you're matched with your first person," said Travis Weiss, an insurance broker with The Insurance Center who started serving as a mentor about four months ago.
Weiss was taking Servant Leadership classes at Viterbo University when he met someone from Workforce Connections who told him about the program. "I thought, 'Wow, this is a very cool chance for me to get involved,'" he said.
So far, Weiss has had one program partner who has been very successful and another who wasn't as responsive and had difficulty finding time to meet. "Some people aren't as committed as you'd hope they'd be," he said.
Kevin Holcomb has had similarly mixed results. A volunteer in the La Crosse County jail ministry program for six years who signed up as a mentor at the beginning of the Second Chances program, Holcomb said even though there are some participants who aren't as successful, the ones who are committed to breaking the cycle make it all worthwhile.
"It's addicting. You see people who want to make a change and you really want to help," Holcomb said. "It makes a difference when they can trust someone who actually cares."
Matthews serves as the main mentor and helper for program participants, helping them overcome a wide variety of obstacles. For Kris, a 33-year-old Onalaska native who got out of prison in February after serving a five-year stint, it was getting into the welding program at Western Technical College, where he doing quite well.
To get into the welding program, Kris needed steel-toe work boots, a big expense Matthews was able to find money for. Kris has been to all the monthly social events sponsored for mentors and program participants, and he said he could see becoming a mentor himself down the line.
"The program has been a help, a lot of general support and encouragement," he said.
Another program participant, Rob, had a much bigger barrier to getting back into the workforce. There was an error on the state online court database known as CCAP that showed he had been found guilty of killing a police officer in 1996, when he actually had only fled a police officer. Any kind of criminal record can be make potential employers think twice, but killing an officer was an automatic "no."
"I was just floored," Matthews said. "When you look at it, it's a bad optic."
Matthews called the county Rob was convicted in and got the runaround on who could even make changes in the CCAP entry, which it turned out had an accurate statute citation for his violation but had an incorrect description. It took Matthews more than two months and a lot of persistence and patience, but he finally got it changed.
Before Rob got in the program, he had lost hope for getting on track to a normal life, Matthews said. "Until he gave himself a chance at success, it wasn't going to happen."
While Matthews gets a lot of important things done for program participants, he emphasized that the mentors are a vital part of the program. "The mentor piece is really cool," said Matthews. "It just gives people an outlet, somebody to call."
Second Chances participants aren't necessarily eager starting out with mentors because of trust issues, but Matthews said he reassures the participants that it's not going to be judgmental or high pressure. "I tell them they're not going to challenge who you are. They might challenge you, but they're there to help you move forward," he said. "You just have to meet them where they are."
When the Second Chances program started, the goal was to serve 100 participants and recruit 75 volunteer coaches, with at least 50 available to be paired at any one time. So far, there have been 72 participants, but the mentor recruitment has lagged, with just more than 30 coaches signed up so far.
That's not unique to La Crosse, according to Maureen Richey, a re-entry policy analyst from the New York-based Council of State Governments Justice Center. "Certainly there's a lot of stigma and bias," she said. "It's really difficult to get people to work with that population."
Richey, who overseas about a dozen Second Chances Act grant recipient locations, recently made a site visit. She lauded the La Crosse program for its innovative the interactive online training program and said things overall have gone well.
"The passion of the staff is really obvious," Richey said. "There are some really great success stories that have come out of the program. … I think it offers a lot of hope to other communities that you can overcome challenges."
Volunteer mentors are a key element in the program, Richey said, because participants have plenty of professionals they have to talk with, from psychologists to addiction counselors to probation and parole agents. "If someone's just being paid to talk to you, it can feel very shallow, versus someone who signed up to be there voluntarily," she said.
Beyond the difficulty of recruiting mentors, the Second Chances faces another looming issue: funding. The initial two-year, $300,000 grant runs through next July, and for the program to continue new sources of funding will be needed.
Kelly Norsten, who oversees the program for Workforce Connections, said she's trying to find community partners who will help Second Chances continue past next July.
"A lot of times our participants don't have someone who cares," she said. "We've changed a lot of people's lives in a short amount of time."