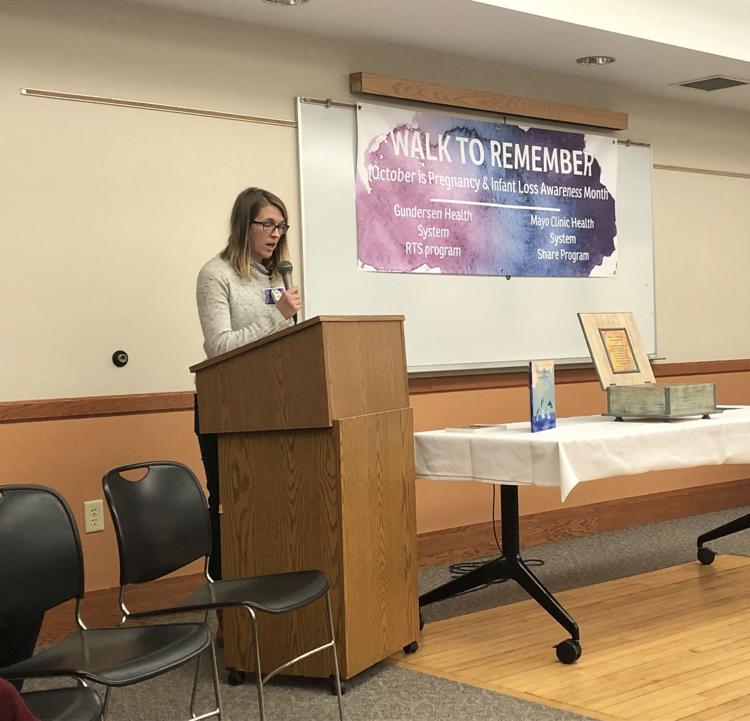 "We held your hand for only a moment, but in our hearts you will be forever."
The sentiment emblazoned the blue sweatshirts worn by Jennifer Holmen, her mother, Kristy Abrahamson and nieces Caydie and Ellie Thompson in memory of Holmen's son, Jackson Lucas, who was delivered stillborn at 35 weeks on March 14, 2018.
During a routine checkup the day before, no heartbeat was detected, and labor was induced the next day.
"It was devastating knowing he wouldn't be born alive," Holmen says.
On Saturday morning, Holmen joined about four dozen community members to honor Jackson and all babies lost through miscarriage, stillbirth, SIDS or other forms of infant death during the the annual A Walk to Remember event, held at the Southside Neighborhood Center.
Co-sponsored by the Mayo Clinic Health System Share Program and the Gundersen Health System Resolve Through Sharing program, the event also marked the 31st national Pregnancy and Infant Loss Awareness Month.
Former President Ronald Reagan designated October as such in 1988 to "recognize the unique grief of bereaved parents in an effort to demonstrate support to the many families who have suffered such a tragic loss."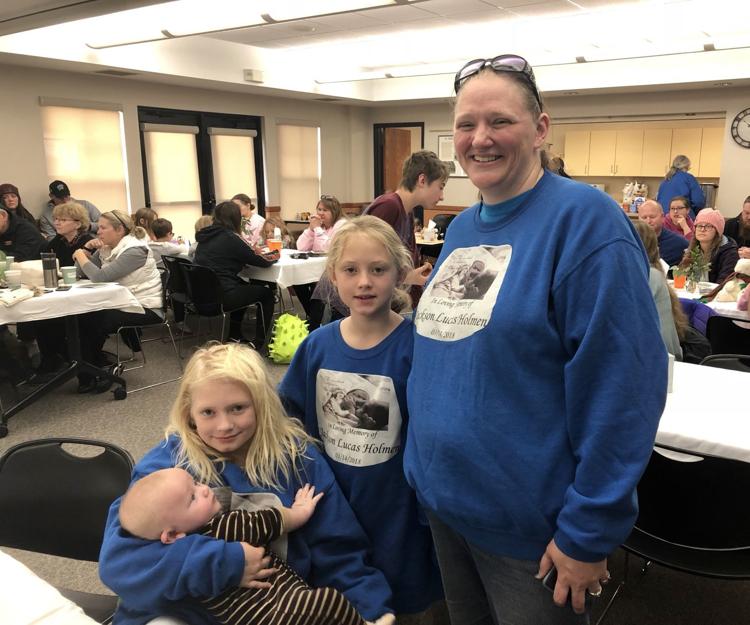 Each year, 100,000 pregnancies nationwide end in miscarriage, stillbirth or infant death. One in four women will lose a baby during pregnancy, delivery or infancy, with one in every 160 pregnancies resulting in stillbirth, according to the Star Legacy Foundation.
Through the Share Program, Mayo Clinic Health System assists grieving families at their time of loss and throughout the following year, with trained staff helping them through the healing process.
You have free articles remaining.
Gundersen's Resolve Through Sharing bereavement training offers neonatal, pediatric and adult death education to support families experiencing death of a loved one at any age or stage of life.
"Reach out if you're struggling or need help," encourages Opal Hostert, Mayo Clinic RN and Share Program coordinator.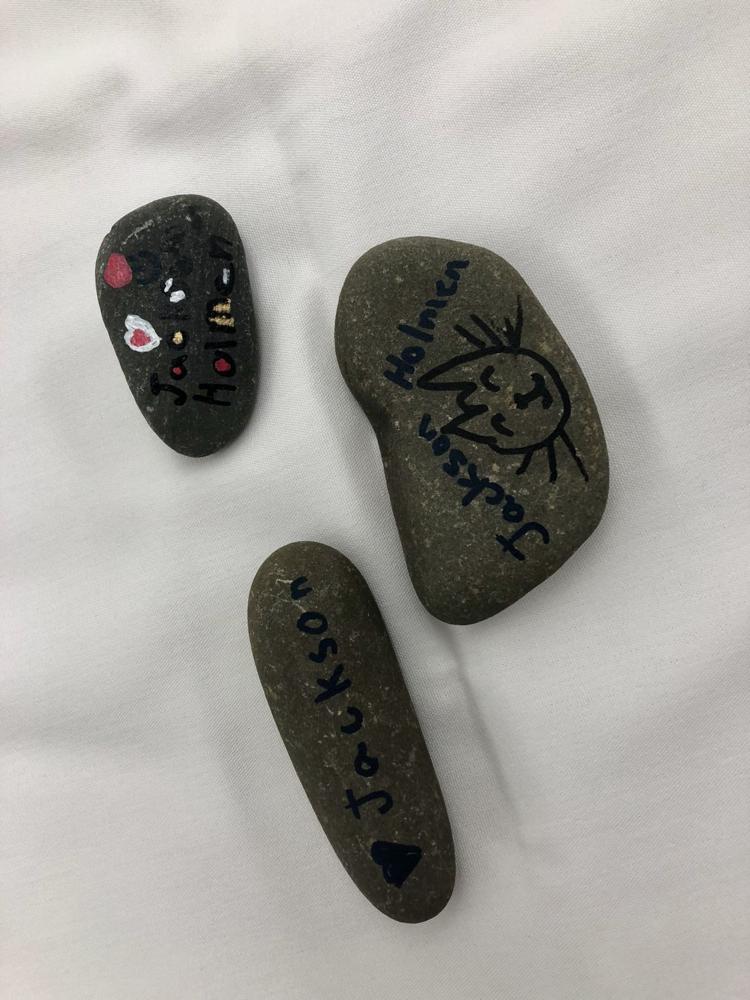 Holmen found comfort in both the compassion of her labor and delivery nurse at Gundersen, Linsie Clements, and her family. Many of her family members have experienced miscarriage, including her sister.
"We don't hear about it, but it happens a lot," Holmen says. "I don't think it should be a taboo subject."
Holmen, who experienced a difficult pregnancy with 5-month-old son Lucas — "He's got a part of his brother" she says of Jackson's middle-namesake — created memory stones along with her nieces and the other Walk to Remember attendees. Holmen adorned an extra with the words "Kidney Bean" in honor of her sister's infant, lost when the fetus was the size of a bean.
Hostert carried a wooden box, a carved mother and child on the lid, around the room for the bereaved to place their stones in and say the name of their lost loved one aloud.
Clements recited aloud from "Wherever You Are, My Love Will Find You" by Nancy Tillman, and Gundersen chaplain Tara Shilts gave a reading before families collected back their stones to carry during the half mile walk around the neighborhood.
"Let us be still just a moment and remember our babies that have left this life but have stayed in our hearts forever," Shilts read. "Those whose time in our lives was too brief, those who are no longer at our sides. Today we can imagine that these stones have been smoothed by our tears shed during the long season of our grief. .... Today these stones express the very resiliency of your love."
Caydie, 10, planned to place the stone she painted for Jackson on her "special shelf" in her bedroom. She had been eager to teach Jackson how to play Minecraft, and now was excited to do so when Lucas, who she cuddled for the first part of the event, is a few years older.
Holmen may place her stones near Jackson's small urn, which is cradled by a teddy bear in her home.
"I talk to him every day," Holmen says. "(The loss) still makes me want to cry now and then. (The pain) is always going to be there."