A new memorial has been erected in La Crosse's Veterans Freedom Park to honor World War II veterans after an unhesitating, collaborative effort by the community.
Almost 200 people gathered Thursday at a dedication for the memorial, which is the latest addition to a number of monuments paying homage to veterans. And like its predecessors, this memorial came together with help from many hands in the community.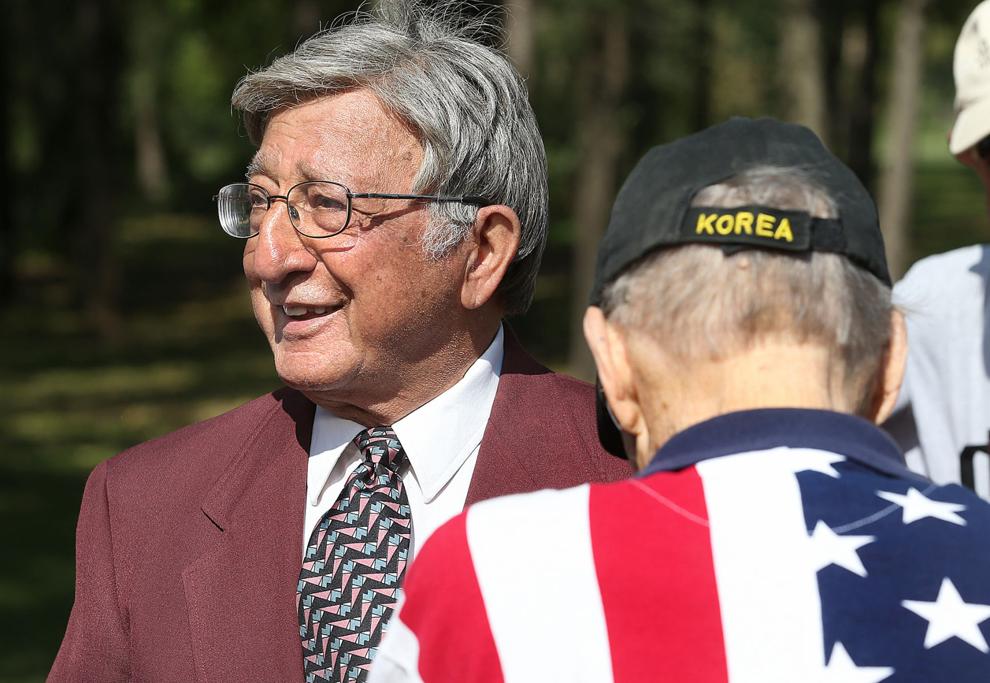 The project was initiated by the family of Fern Hauser, a La Crosse resident who passed away last August. She left part of her estate to fund the memorial, wanting to honor her five brothers who served in WWII.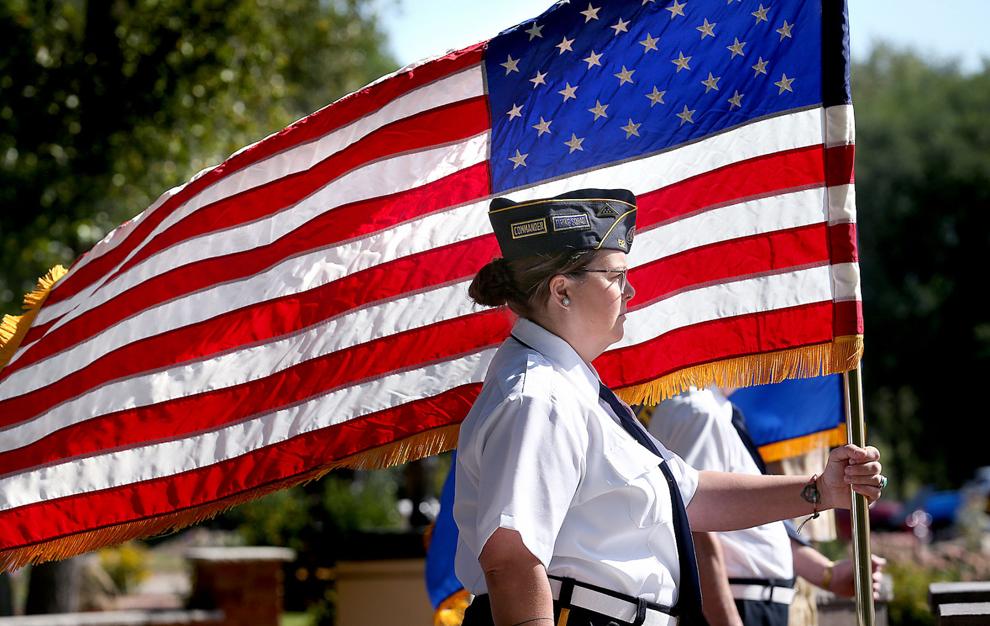 The memorial would be fully funded by Hauser's donation, but to execute the project they would turn to longtime community volunteer and Vietnam veteran, Louie Ferris, who has spearheaded the memorials in the park.
Ferris went to work quickly. He said he was able to pull the entire memorial and ceremony together in two-and-a-half months. But Ferris emphasized to the group Thursday that it was a patchwork effort.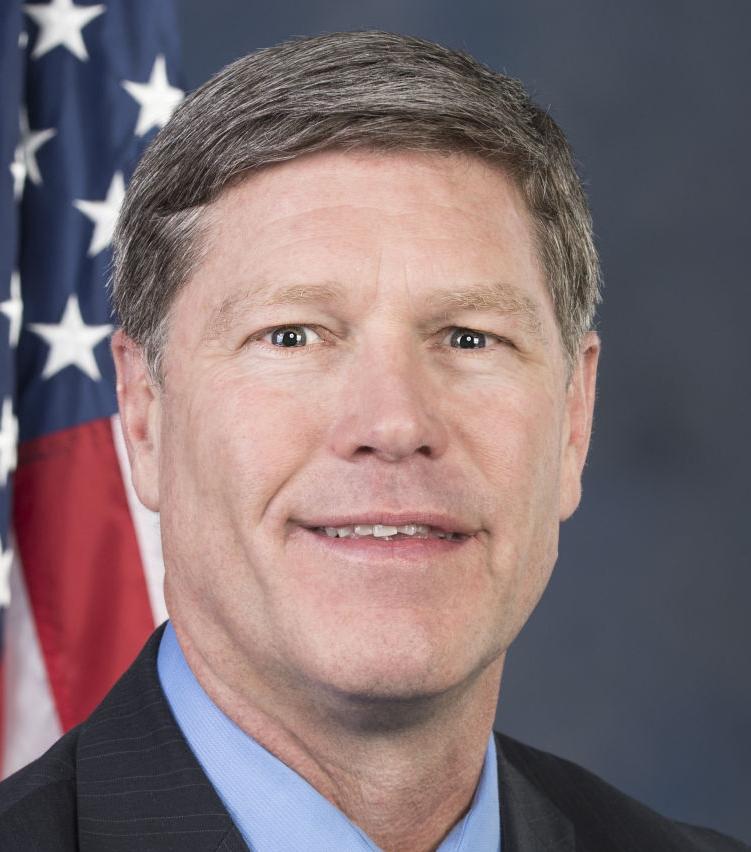 The memorial sits among the others under a canopy of tall trees near the riverbank that were swaying on Thursday, casting shadows over the crowd and monuments.
Ferris described the different pieces of the memorial: Flowers provided by Hmong-Lao veterans; a statue of a soldier crafted by a local artist; plaques created by a local business; programs put together by his niece.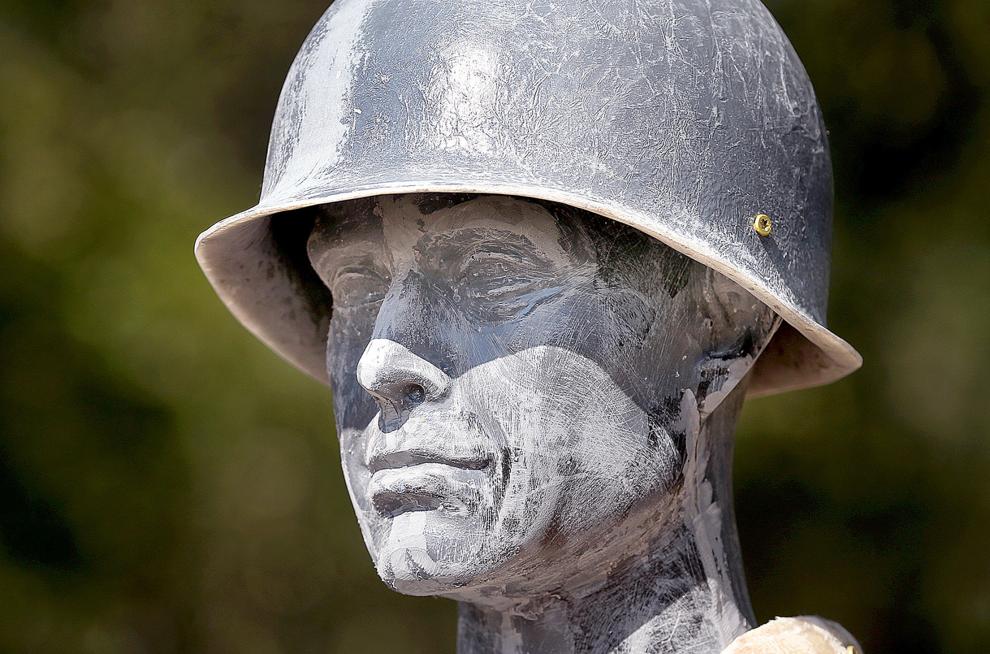 It's a continued collaboration within the community at the park, from the Daughters of Revolution who help prune the flower beds around the monuments, to the city, which Ferris said supported his efforts to complete this latest project so quickly. And he said that Explore La Crosse plans to feature the park in tourism promotions next year, another hand from the community.
"I just feel very lucky to be able to do what I did. Like I said: If you build it, they will come," Ferris said. "Well, you came."
When Ferris was first approached by Hauser's family to help, he was hesitant. The 91-year-old is currently battling stage 4 cancer.
"I don't know if I want to do another one. It's not a good time in my life," Ferris recalled. But when he heard there would not need to be any fundraising, he jumped at the opportunity to help finish the job.
"I'd do anything for veterans," he said.
Many see this latest project as just another notch in Ferris' legacy of leading a dedicated life of service in the community.
"If not for Louie Ferris," said U.S. Rep. Ron Kind, D-La Crosse, who said he considers Ferris family, both fellow natives of the North Side. "He's always been the go-to guy, if there was something you needed to be done, you called Louie.
"And that was true for this memorial as well," Kind said. "We all wouldn't be sitting here today, celebrating this achievement but also remembering our veterans and these causes that they were willing to sacrifice so much for us."
Kind presented Ferris Thursday with an American flag that he had flown over the U.S. Capitol building for his service.
"While those stories are fading, and those relationships are fading, the memorial will stay here and we will never forget," said La Crosse Mayor Mitch Reynolds, who called Veterans Freedom Park the city's most "inspiring" park. "This community owes so much of that to Louie Ferris right here."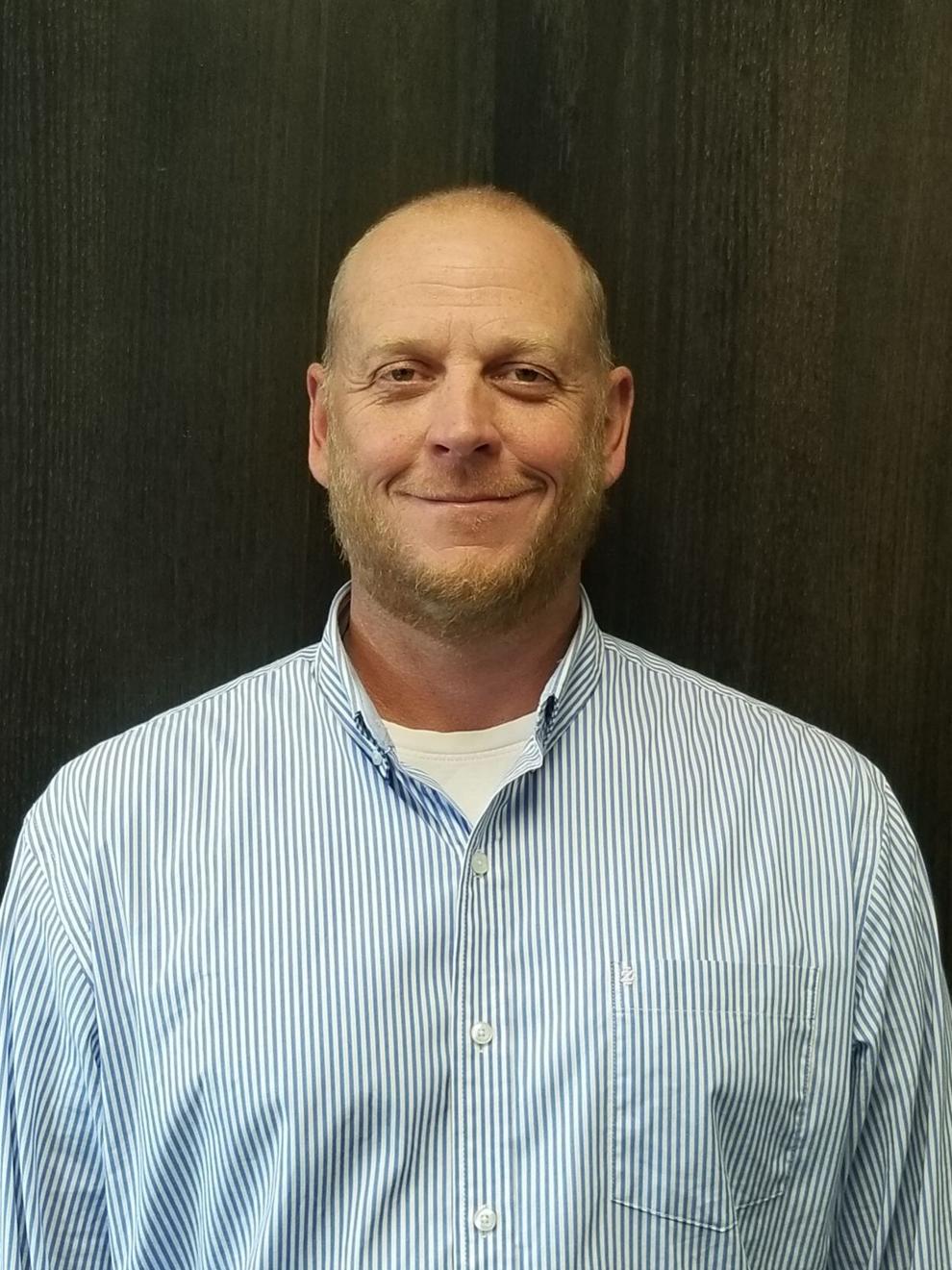 Parks director Jay Odegaard said that Ferris was like family to his team, saying he was "definitely one of us."
The memorial will serve as another tool to carry the legacy of those who fought in America's wars across the years, stories frozen in time for generations to come.
Odegaard shared of how his father served in WWII after his grandparents lied to help him enlist, and he was a paratrooper on D-Day.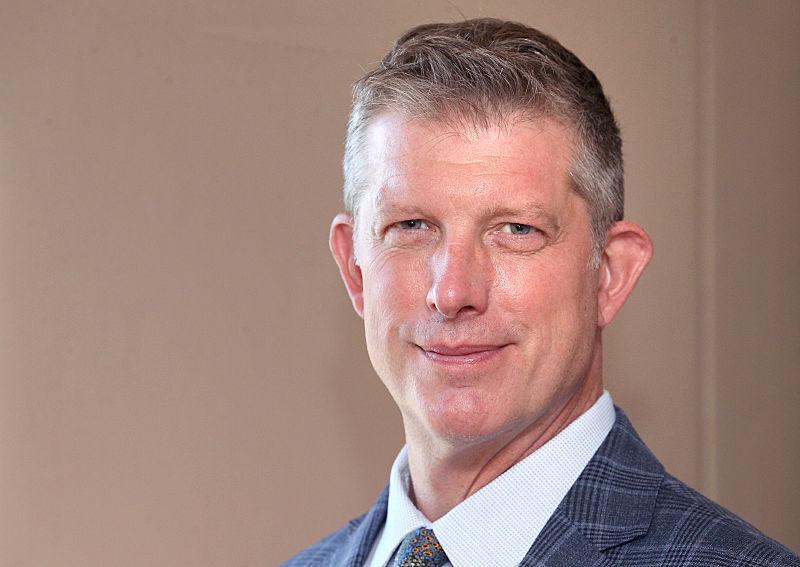 "From a Parks and Recreation director's position, and from a father of young children that continues to struggle to pass on the legacy from family members that have gone through the struggles associated with these wars," he said, "having a physical location here in the community that we live in, that we can bring our children to and those children can tie in to that physical place, is really something very fortunate for us, for parents. But mainly for kids. Because that is what will allow them to hopefully pass that along down the line."
The family of Fern Hauser was in attendance at Thursday's dedication. Her nephew, Rick Hauser, a U.S. Navy veteran, shared the story of his uncles who joined the war after the attack on Pearl Harbor, five brothers from French Island who played a part in the legacy that is now honored at the park.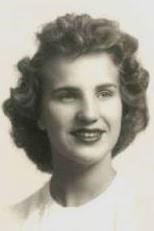 Rick said that this memorial helped him rediscover the stories of his uncles and father as young men, and hoped that the tribute would help carry on their legacies.
"In a little while this ceremony will be over, and we'll go back to worrying if our Wi-Fi works and what's on Netflix. I get it, It's OK. They fought their war so we could go live our lives without judgment," Hauser said.
"But maybe, just maybe tonight, between the news and bed you could take a minute, reflect on what those young men did. Maybe, you could throw them a silent thank you, and maybe ask God to hold them just a little bit closer."