When Amanda Hartley was growing up on French Island, she said it was idyllic.
"It was honestly the best place ever to grow up. We could go anywhere. We swam at the beaches and rode the escalators at the airport," Hartley said.
"And I never worried about anything," she said. "I don't remember being concerned about anything in the world when I was a kid. Much less our water."
Now 36 years old, Hartley is back at her childhood home with her family, staying with her 60-year-old father while they await construction on their own home — and they've just discovered their water has long been contaminated with toxic chemicals that will not go away.
The city of La Crosse revealed earlier this month that at least 40 private wells on French Island are contaminated with above-standard levels of PFAS, or perfluoroalkyl and polyfluoroalkyl substances.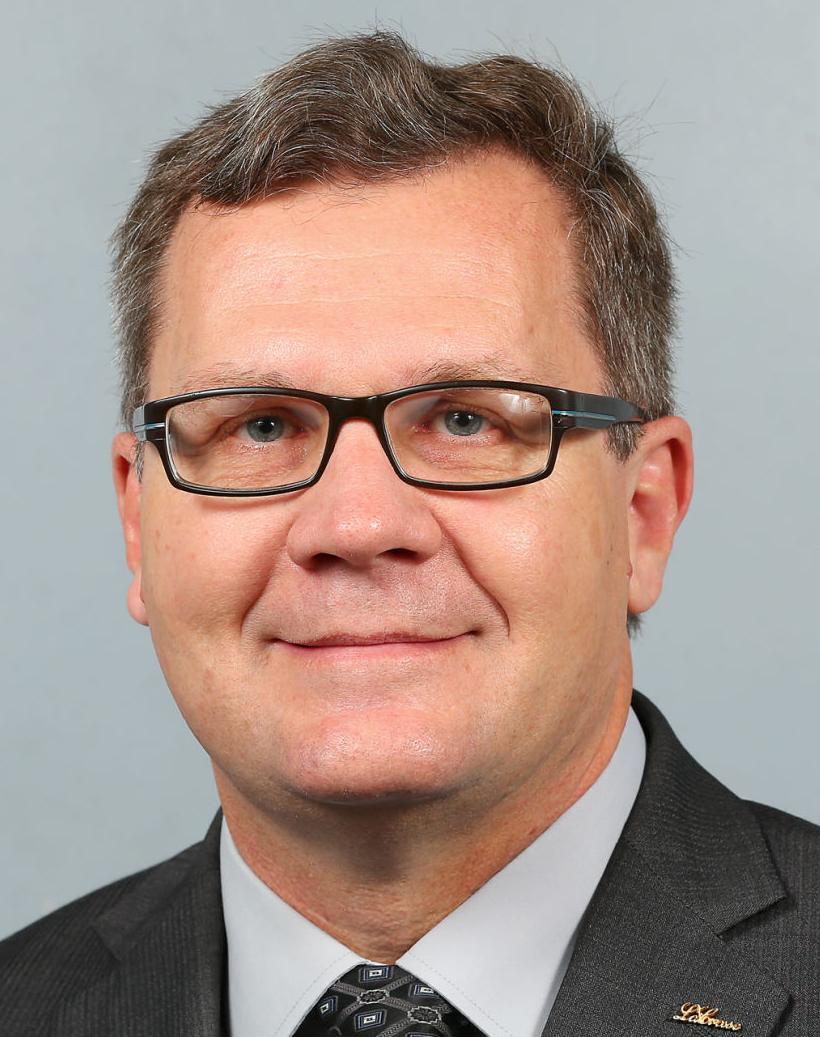 PFAS are a group of "forever chemicals," meaning they do not break down over time; the ones found in local wells are believed to have originated from firefighting foam that the La Crosse Regional Airport has been federally required to use for decades.
La Crosse isn't alone. Elsewhere in the state and country, PFAS contaminations are being found and investigated after manufacturers revealed that the chemicals were toxic.
But for French Island residents, a boundary war spanning back decades — that was ironically often rooted around water — is fueling distrust in the system.
Shrinking boundaries
French Island is roughly 5 miles long and situated near the northern end of the city of La Crosse, within the waters where the Black and Mississippi rivers meet, just south of man-made Lake Onalaska.
The island, with its roughly 4,000 residents, is largely under jurisdiction of the town of Campbell, except for the airport on its northeast end, which is owned and operated by the city.
Campbell has long been squeezed by its surrounding, developing communities, losing acreage after acreage, eventually confined to just the borders of the island like it is today.
But in 1983, the city began pressuring its Campbell neighbors, just a bridge away, towards annexation — the start of a long boundary war.
During the boundary agreements, the city often used its water supply as a carrot to pressure residents into annexation, which is largely a voluntary process.
The perks of being a city resident and using its utilities was appealing to some, while others didn't want the higher property taxes or the loss of private well water.
Still, individuals slowly annexed over to the city — some reporting at the time being forced or pressured into the decision — creating a sort-of patchwork of control, and eventually the city even laid a water main down one of the island's streets.
In 1997, the town filed a lawsuit against the city after it annexed 45 properties in a two-month span, known as the "Edwards annexation."
Leaders tried drafting boundary agreements, but city officials were largely hung up on water: If French Island residents got city water, they should annex.
Simultaneously, Campbell continued to fight for incorporation with the state, an effort dating back to 1966 that would essentially make it immune to further annexations. But the move has always been blocked by courts, partially fueled by the city's opposition to it.

Eventually in 2004, after a trip to the state Supreme Court, appeals and various rulings, the town and the city both approved a boundary agreement giving the Edwards annexation back to Campbell, while letting the city keep its properties on a smaller nearby island.
The city did not include its water in the agreement, but instead offered its bus, sewer and recycling services.
The agreement also killed the town's aspirations to incorporate as a village, at least for several years, after a judge ruled that the new boundary agreements left the town no longer "compact and homogenous," a state requirement to incorporate.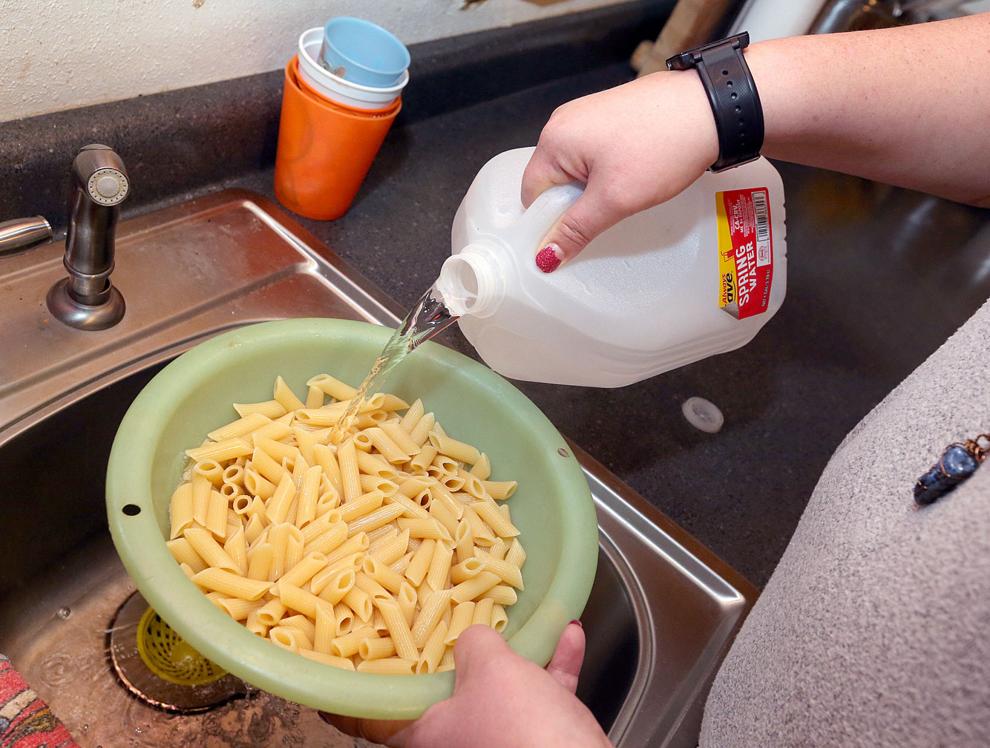 Now several mayors and eras of city leadership separated from that time, annexation is no longer at the top of the city's agenda.
But as many Campbell residents are now without clean water, the city's water supply is once again on the table, and many can't help but wonder if it will once again be used as a vehicle to push for annexation.
"It's been contentious for a long time between the city and here, and the trust — people, I think, want to be apart of the city to an extent," said Hartley, a third generation French Island resident.
"But it's all or nothing is the way it's felt, and that's what's concerning people, is that it's always been all or nothing," she said. "It's either, you're going to be a part of the city or you're not. There's no in-between.
"This is a very in-between situation," Hartley said, "and I think is going to take an in-between solution."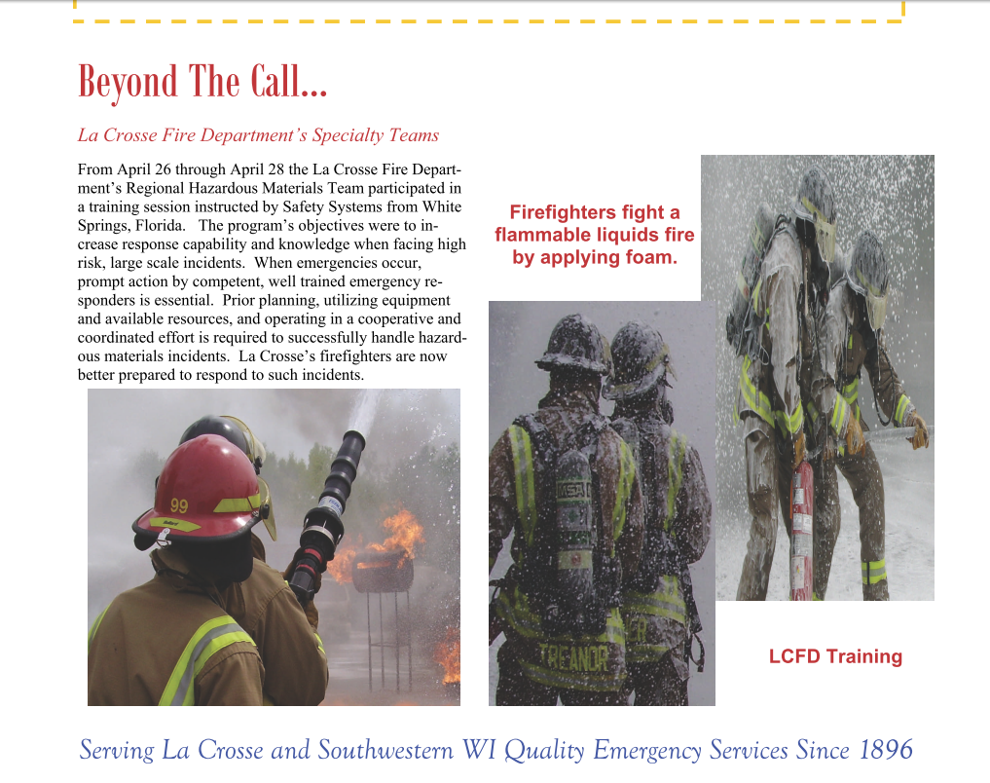 La Crosse Mayor Tim Kabat told residents in an information session Jan. 12 that annexation was not on the table, and that the city's sole focus was in getting safe drinking water to residents — but the city will elect a new mayor and at least six new council members in mere months.
"We know that there's a public health issue, and we're going to do our absolute best to address that," Kabat said. "All the other baggage, and all those other side issues are not something that I'm concerned with or worried about."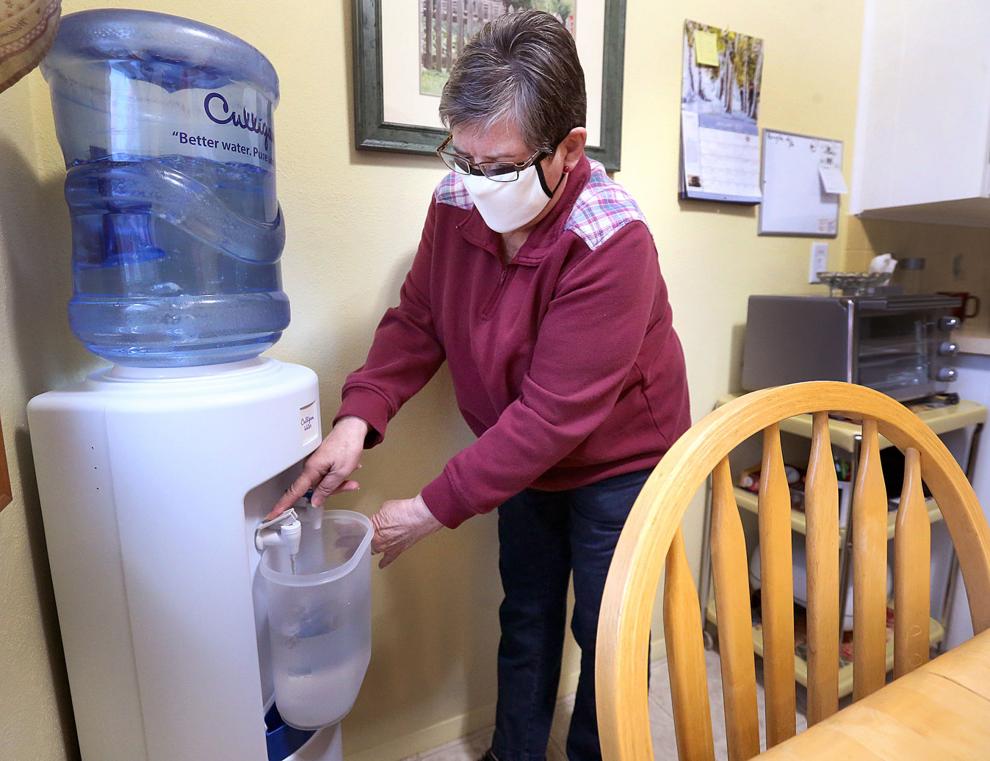 The 2004 boundary agreement limits the city's future annexations with Campbell, at least for a few more years.
The contract restricts the city from accepting any annexation requests from the main island, and for the few exceptions — such as a property that is no longer safe near the airport — the annexations cannot cause the town of Campbell's land mass to drop below 4 square miles.
The agreement also restricts the town from making incorporation attempts until the final six months of the contract.
The city has seized a handful of Campbell properties since 2004, the most recent in 2017, and according to officials, the city has less than an acre it could annex from the town before it compromised its 4 square miles.
This contract is set to expire Jan. 1, 2025, when leaders would be able to craft a new one, though mutually agreed amendments can be made before then.
Town of Campbell officials seem to agree that concerns of annexation are currently in the rearview.
"We will be working in collaboration with the city to reach a ... successful conclusion to this," said town of Campbell supervisor Mitch Brohmer.
"This problem certainly has nothing to do with annexation," he said.
Waiting on water
For Margie Walker and her husband Jim Boisen, who are in their 70s and have lived on French Island since 1979, the solutions to their contaminated water seem bleak.
The two struggle to lift the five gallon jugs of water the city has now provided to those impacted, and they're not worried so much about annexation as they are timing: How long has their water been contaminated, and how long until a solution is found?
"This was going to be our forever home, we thought," Boisen said, adding he was drawn to the island because he loved to fish.
They're not the only residents thinking about timing, many saying they feel violated after drinking water that may have had chemicals in it for an unknown amount of years.
"Here I thought I was doing a good thing and feeding my family, and I'm poisoning them," said Hartley, talking about making dinner for her dad and kids with the contaminated water.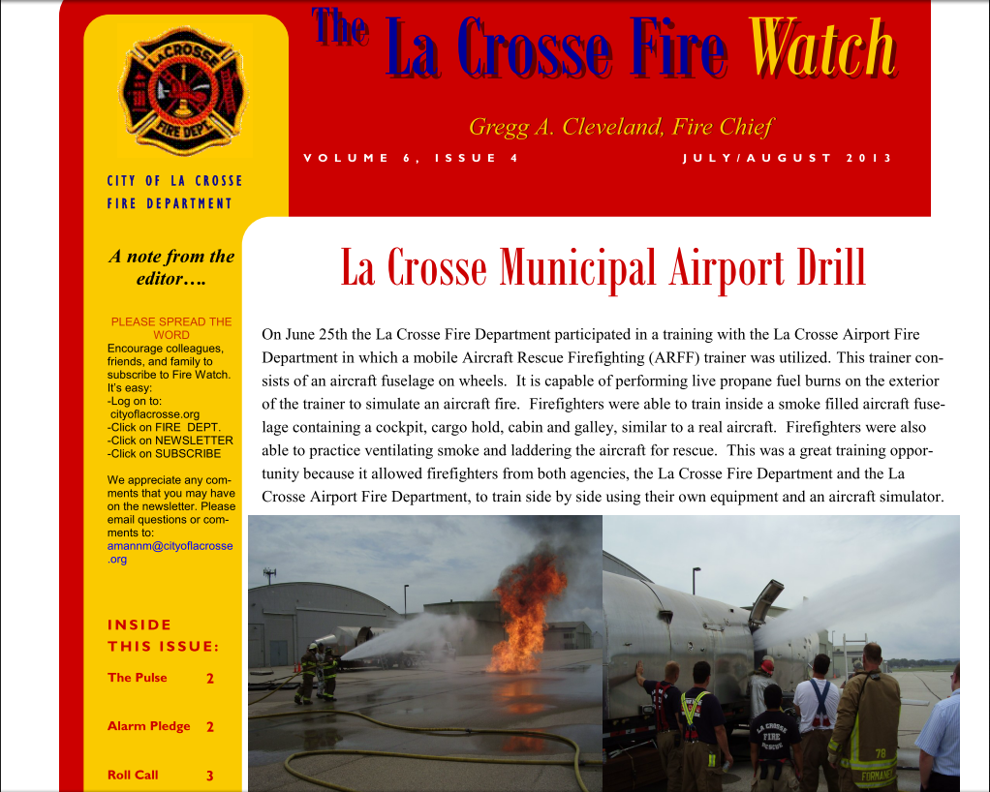 The first official use of the foam at the airport was in 1981, officials said, and the most recent emergency use was during a plane crash in 2001, an incident they think is most directly causing the contamination.
The unknown health effects are nagging at residents, many who are now combing through medical histories, questioning if an illness or incident could have been related to the spills.
Hartley said she wonders about the stage 4 prostate cancer her dad was diagnosed with in 2015, or her sister's recent struggles with infertility and miscarriage. Her dad's girlfriend passed away from cancer in 2010, too.
"It's all a matter of how far back does this go, because until somebody says this is the date, there's a lot of things that come into question that we don't know if they could have been caused by that or not," Hartley said.
Carrie Kneifl said she has similar anxieties.
She and her family have lived on the island for roughly 30 years, and she said while she can't know for sure if the preeclampsia her daughter experienced in labor is from the water, it's hard not to consider it.
"I try not to let my mind go there, because unfortunately it's out of our control now, other than stopping drinking the water," Kneifl said.
"But every now and then when the day's slow," she said, "and you think about the what-if — but again, you can't do anything about it so you just have to wait and see."
Studies have shown the chemicals can contribute to high cholesterol, fertility, labor and development issues, some cancer and tumor development, thyroid issues and more, but nothing's for certain, and residents aren't currently under any health monitoring.
Onalaska environmental lawyer Tim Jacobson has received requests from around 50 residents so far who are seeking litigation against the city for the pollution, while the city is actively investigating whether it has a chance at a lawsuit against a bigger party. Gov. Tony Evers announced Friday he would take legal action against companies responsible.
Residents want their day in court for the rippling impacts the contamination has had both on their physical and mental health.
"Financially, monetarily or not, I want that to be heard in court, and I want people to hear that it's not just the financial aspect and it's not just homeowners," Hartley said.
"It's family members and grandkids and friends that came into your home, believing it was safe," she said.
The litigation is also meant to ensure a fair and equitable solution is found.
"The residents in these neighborhoods did not pollute their own wells. They are a victim of a large-scale pollution issue," Jacobson said.
"People are fearful," he said. "We certainly don't want to see residents taken advantage of and end up in a situation where they're ending up paying for a water issue they didn't cause."
To residents, each solution on the table right now seems to pose a hurdle: Switching to city water might mean higher water bills, annexation could mean higher property taxes, and anything else is likely to plummet property values.
"If you're a young couple who just moved into a house, or if you're an older couple who've only got not a whole lot more years in the house, how do you compare? Who gets the worst part of it?" said Boisen.
Residents seem most in favor of a filtration system or independent municipal water source for the town, though they are most in favor in whatever might be quickest.
And though remediation discussions are early, some officials are pushing for a temporary solution, like individual filtrations in each person's home, while they wait for something more long-term.
In the meantime, the more than 40 impacted households will keep using bottled water for almost everything — gardening, brushing their teeth, drinking and cooking — tasks that remind them of what's happened to the island they've come to cherish.
Instead of tending to their gardens this summer or enjoying the once idyllic life of French Island, residents are now fumbling around lifting the heavy jugs of water, or catching themselves mistakenly filling the ice tray or the dog's water dish with the tap water.
Others are wrestling with the kids to brush their teeth with the filtered water poured out for them each night, while some neighbors are forgoing the bottled water at all because it's too much of a hassle.
"I love — loved, I should say — my well water," said Kneifl. "I don't know what my solution would be."
"It's not only inconvenient," Hartley said, "it's just a reminder that everything's not OK."
IN PHOTOS: Winter scenes in the Coulee Region
Looking north from Grandad Bluff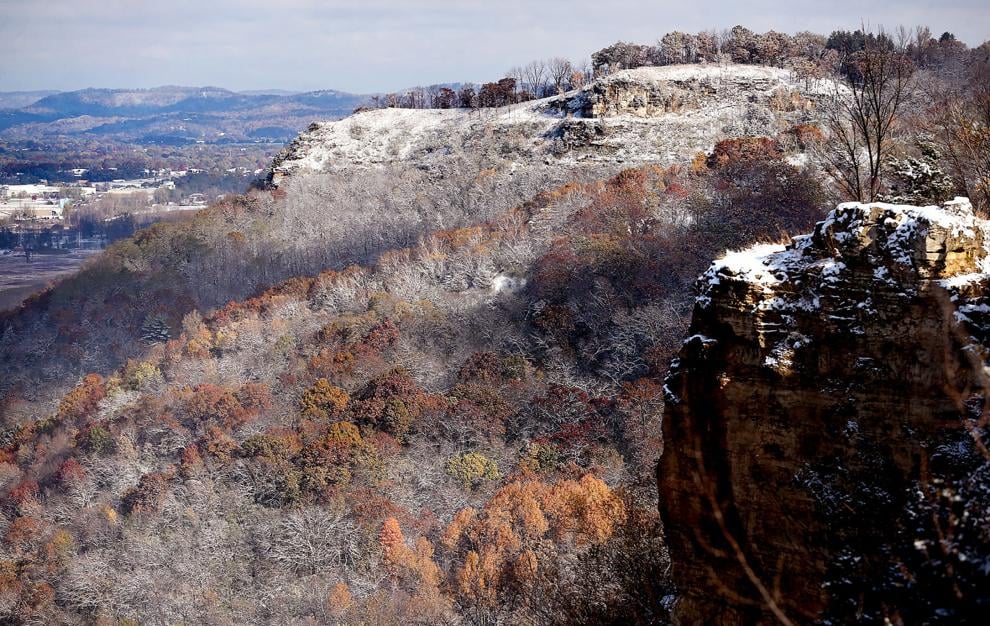 Looking south from Grandad Bluff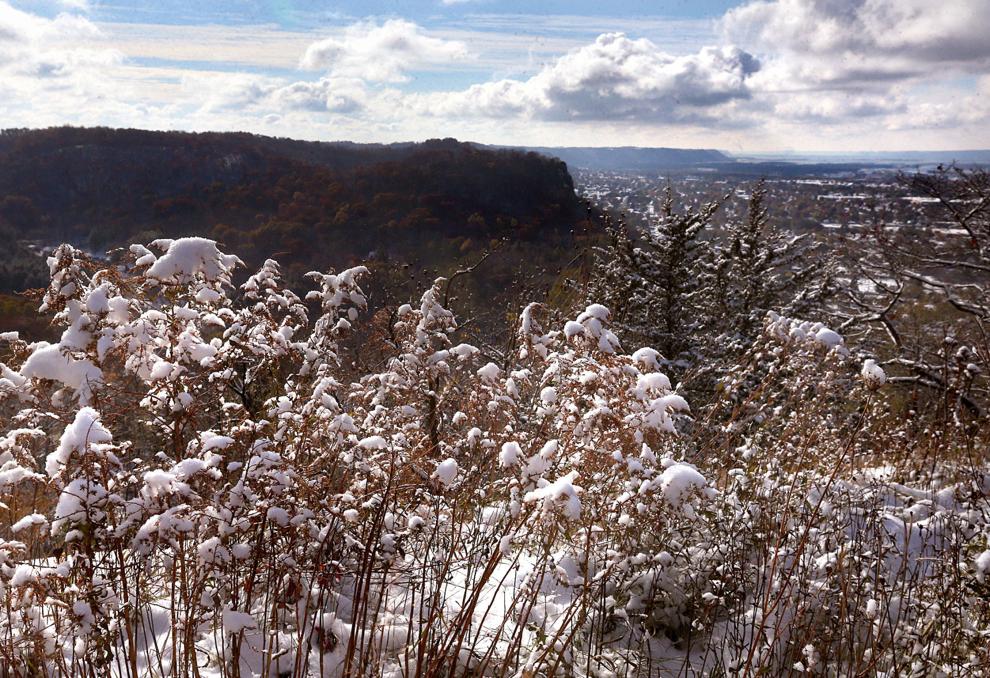 Snow covered pumpkins on Losey Boulevard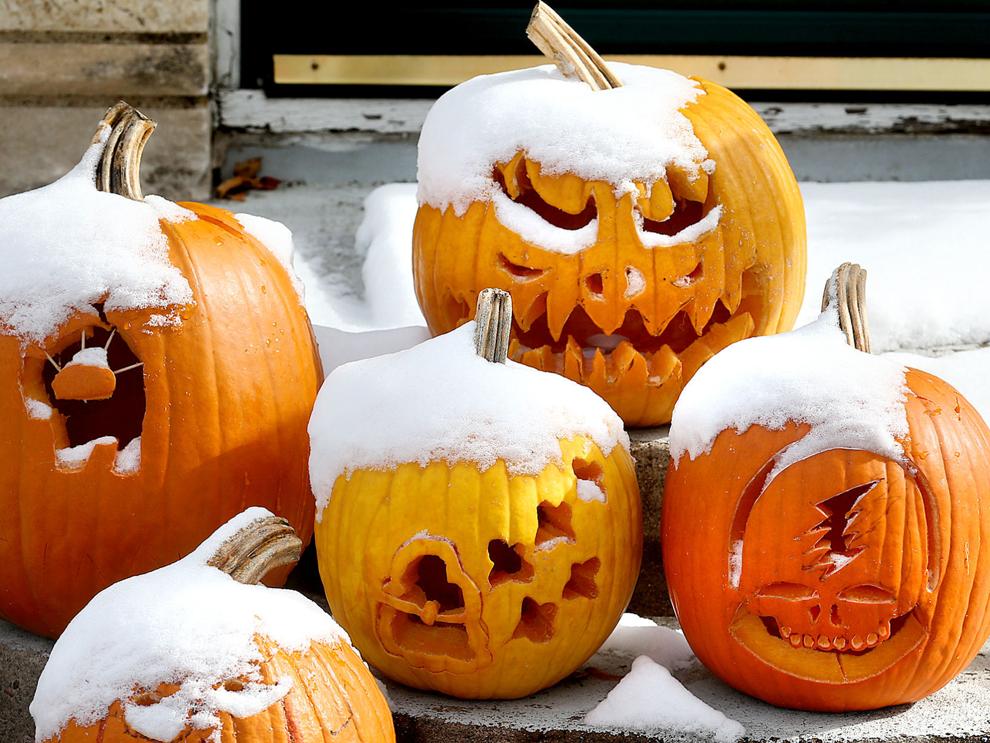 Forest Hills Golf Course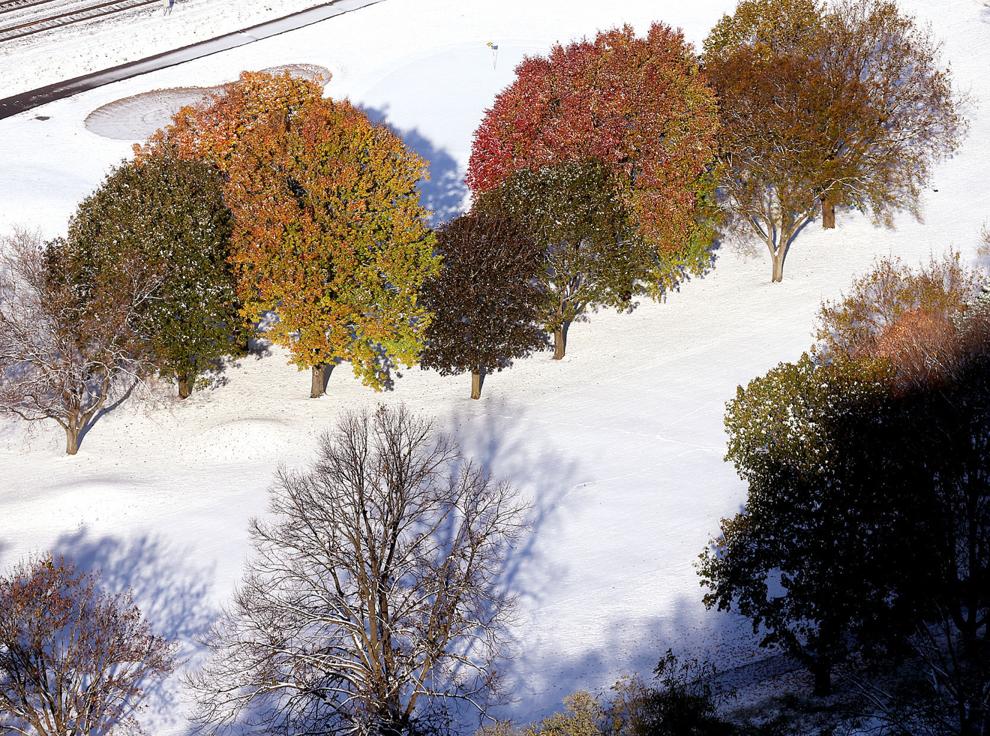 The view west from Grandad Bluff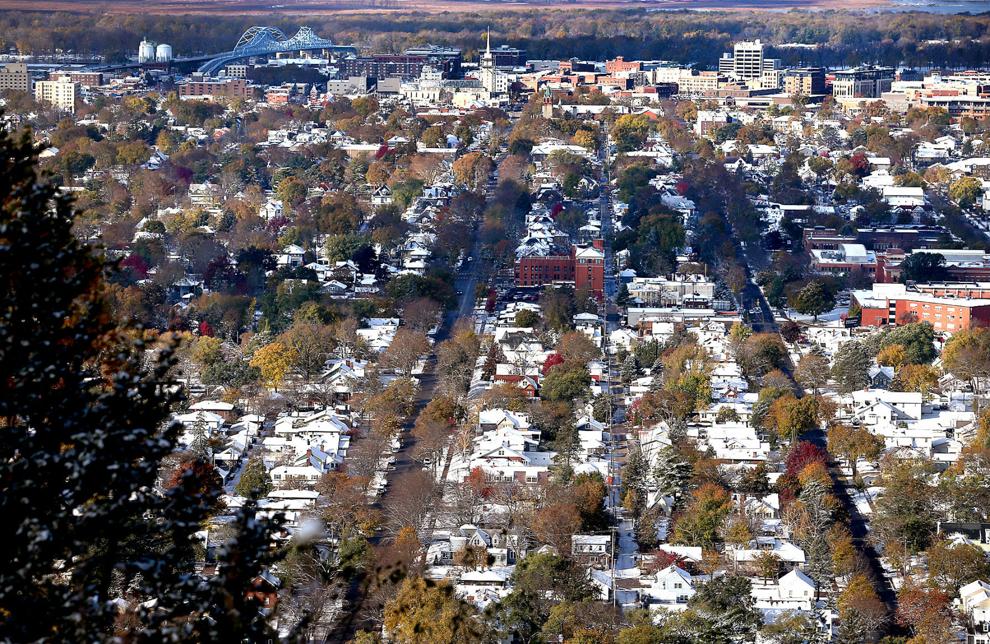 View from Grandads Bluff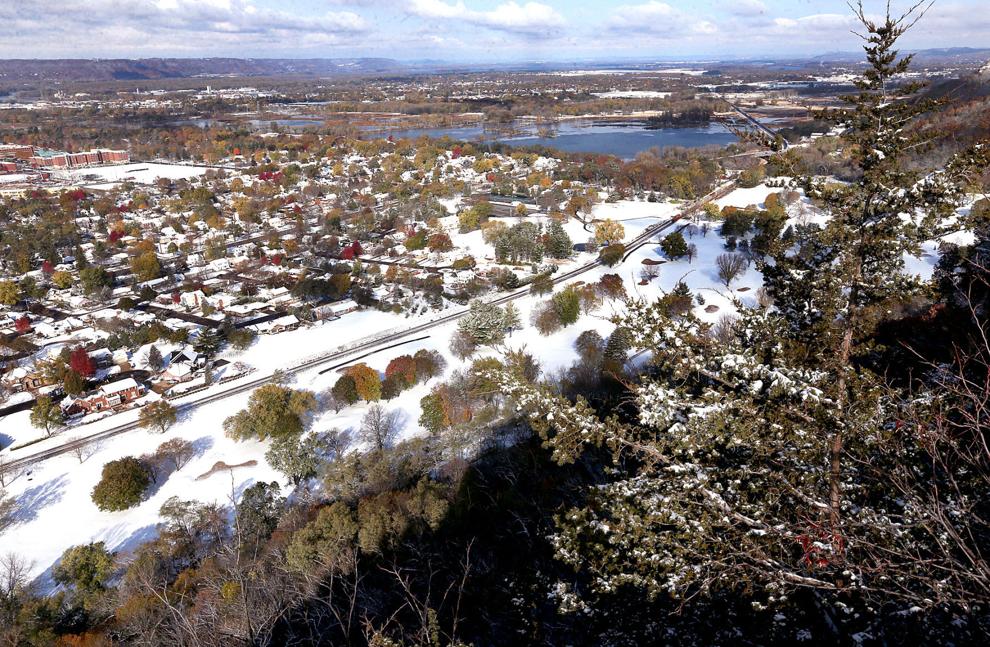 From Grandad Bluff overlook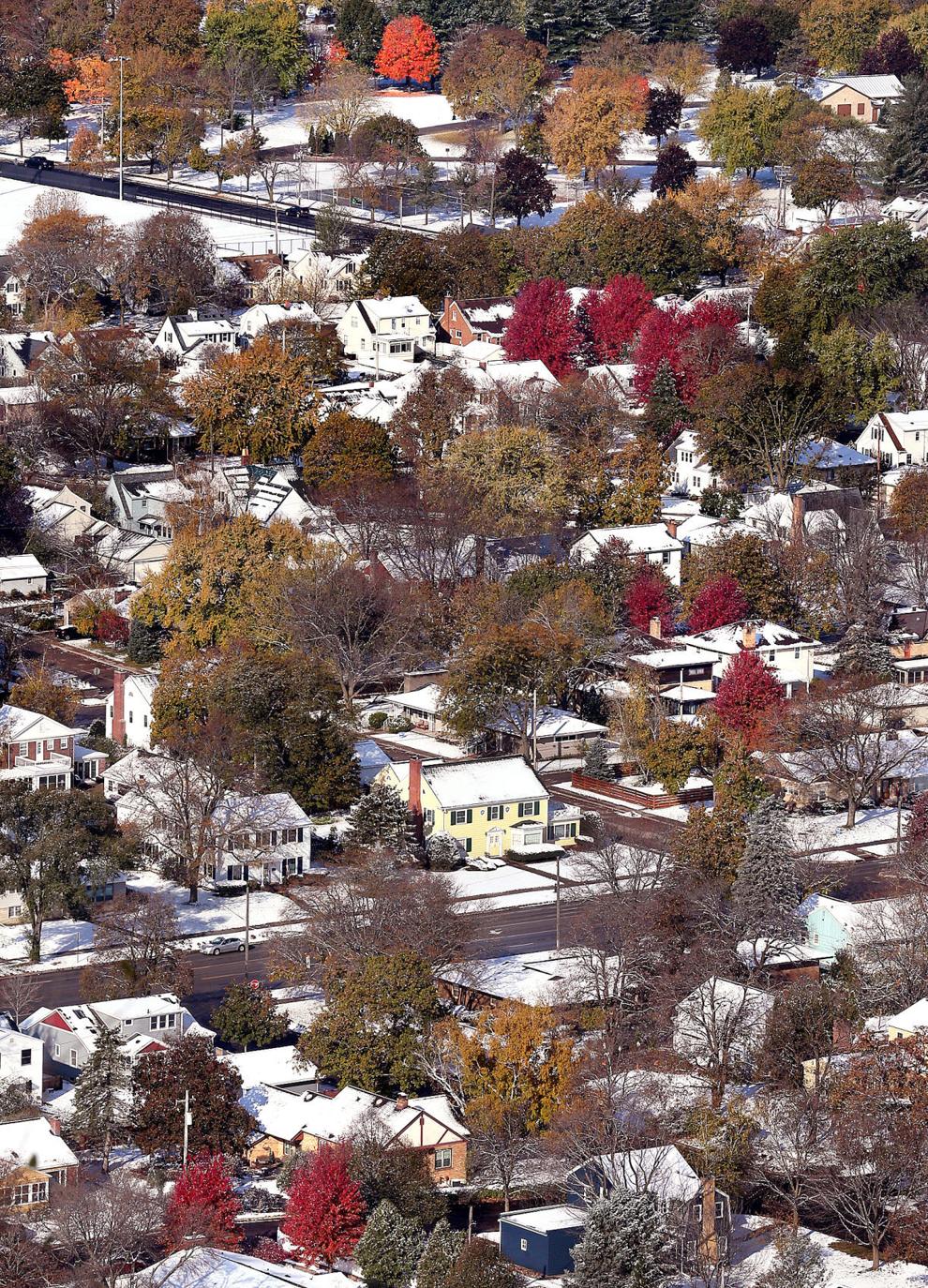 Bluffs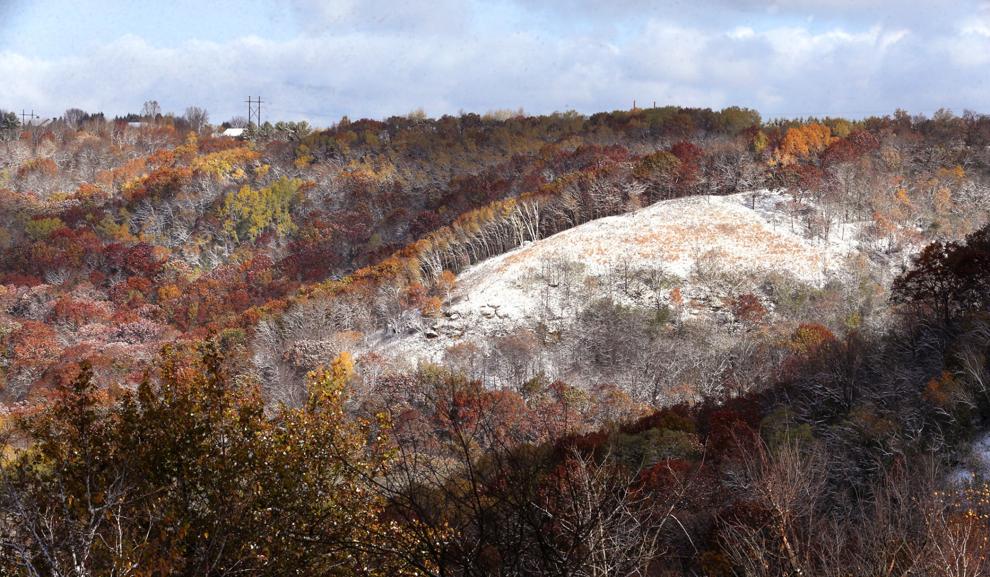 Queen Anne's lace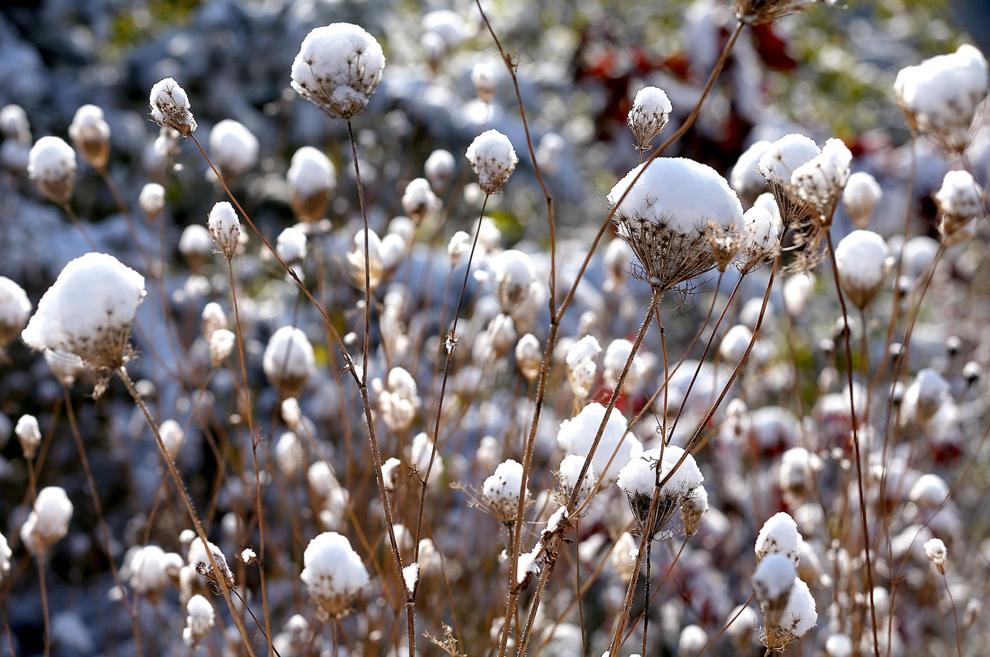 Maple leaves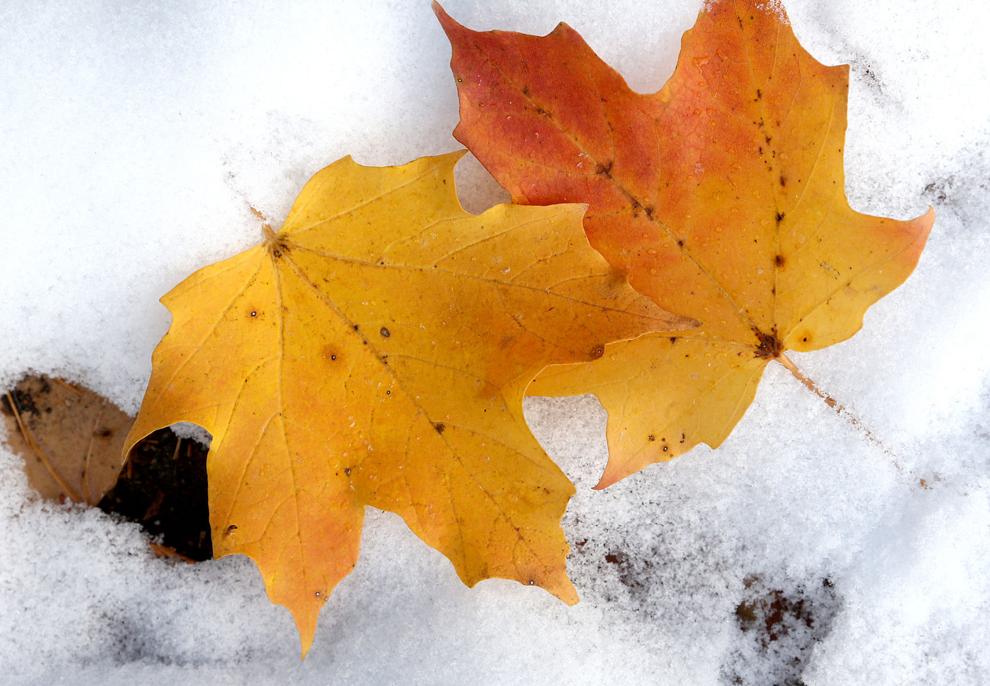 Oak Grove Cemetery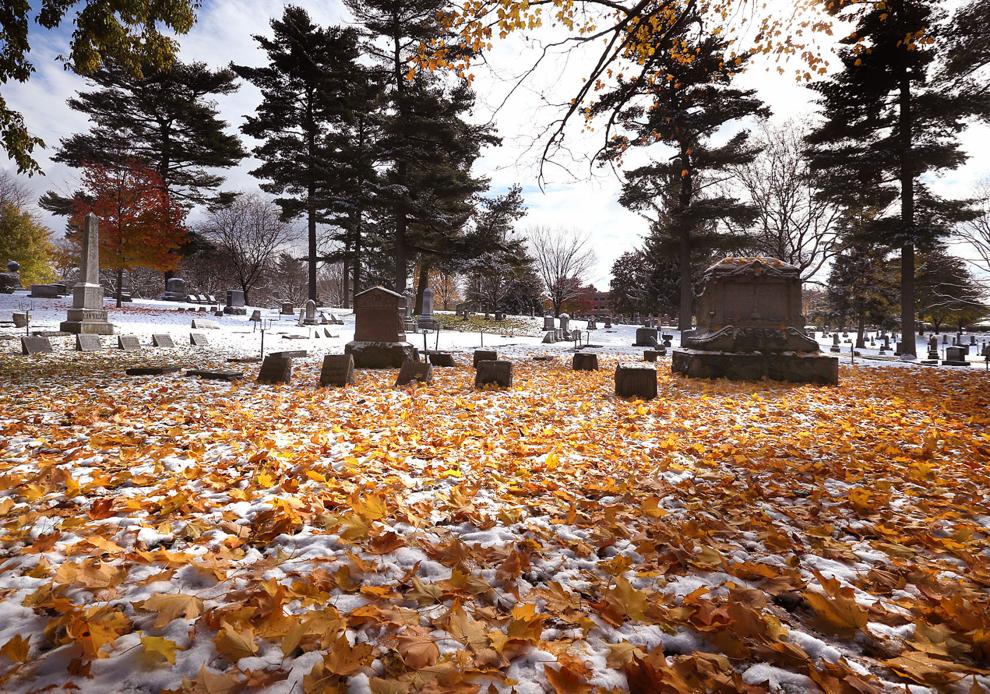 Oak Grove Cemetery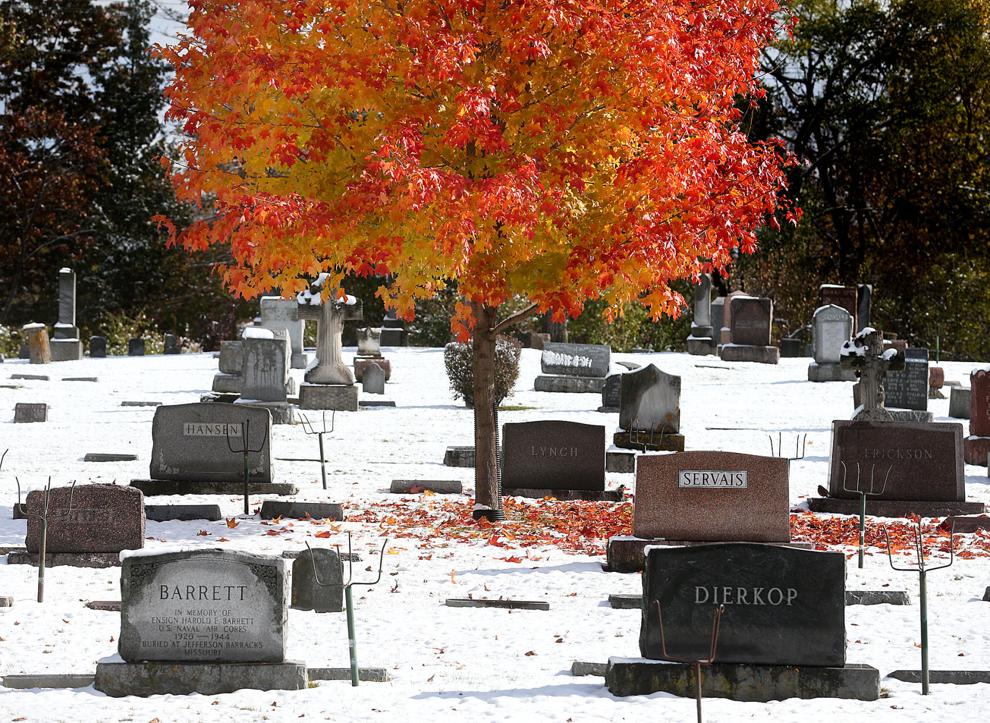 An icy perch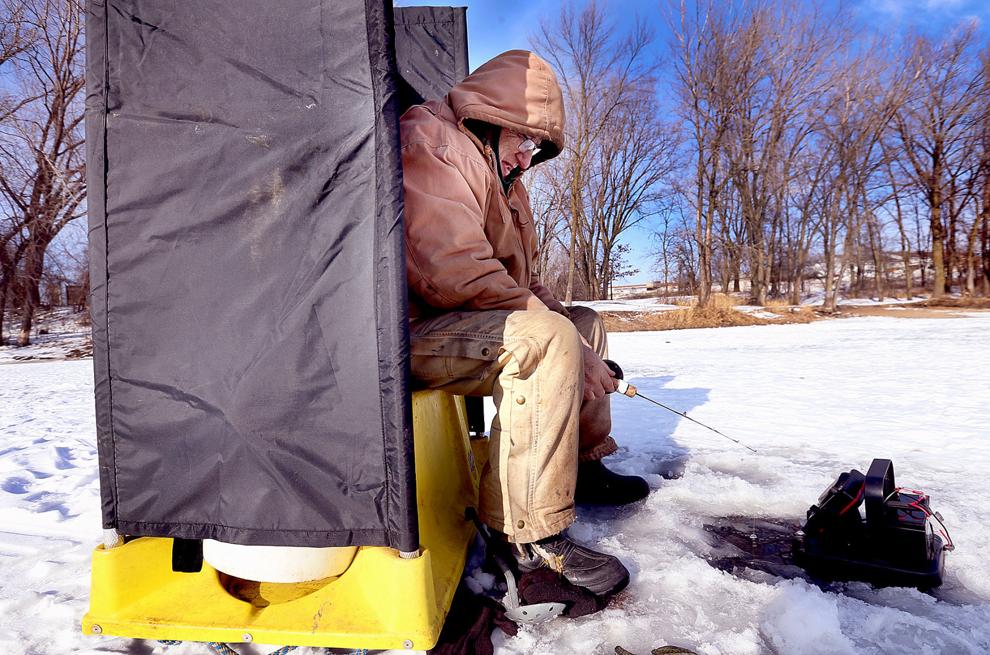 December 29: Winter storm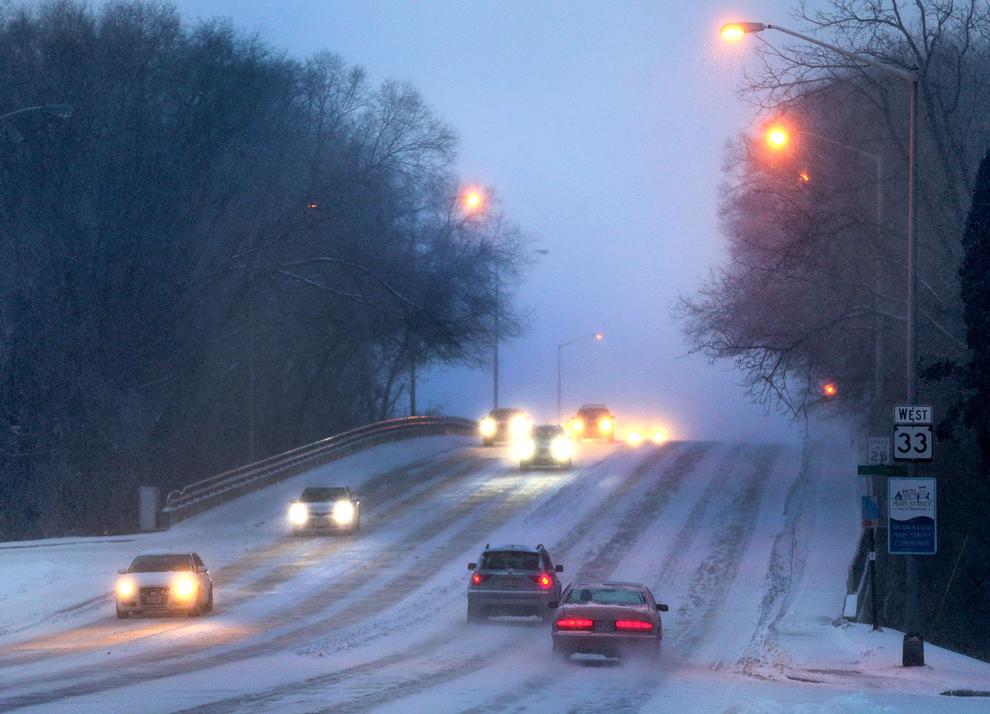 December 29: Winter storm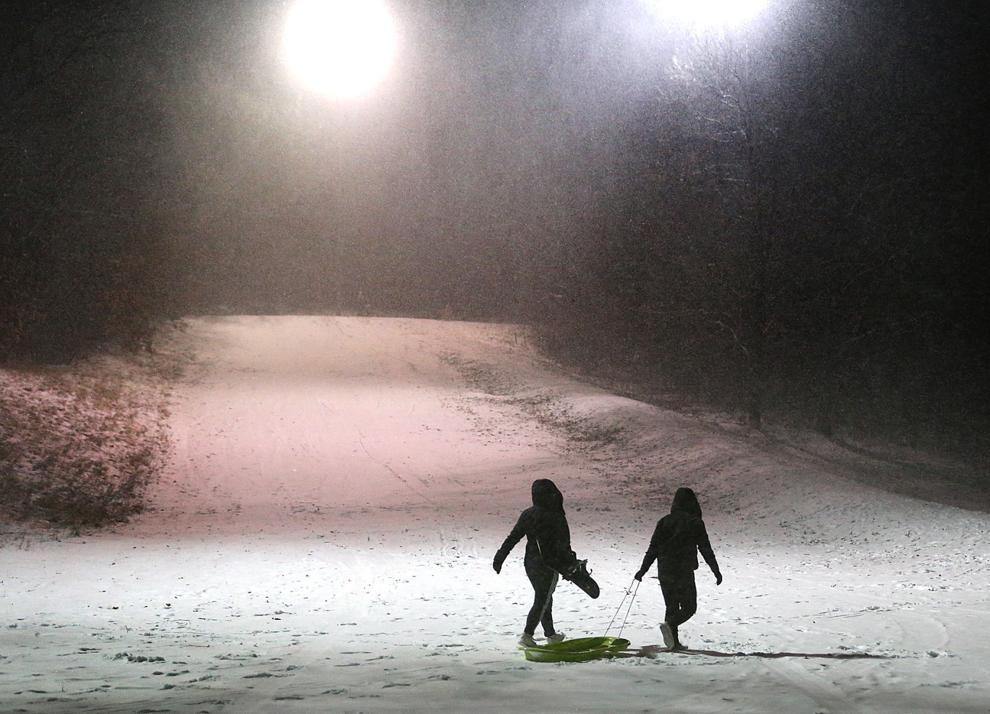 December 29: Winter storm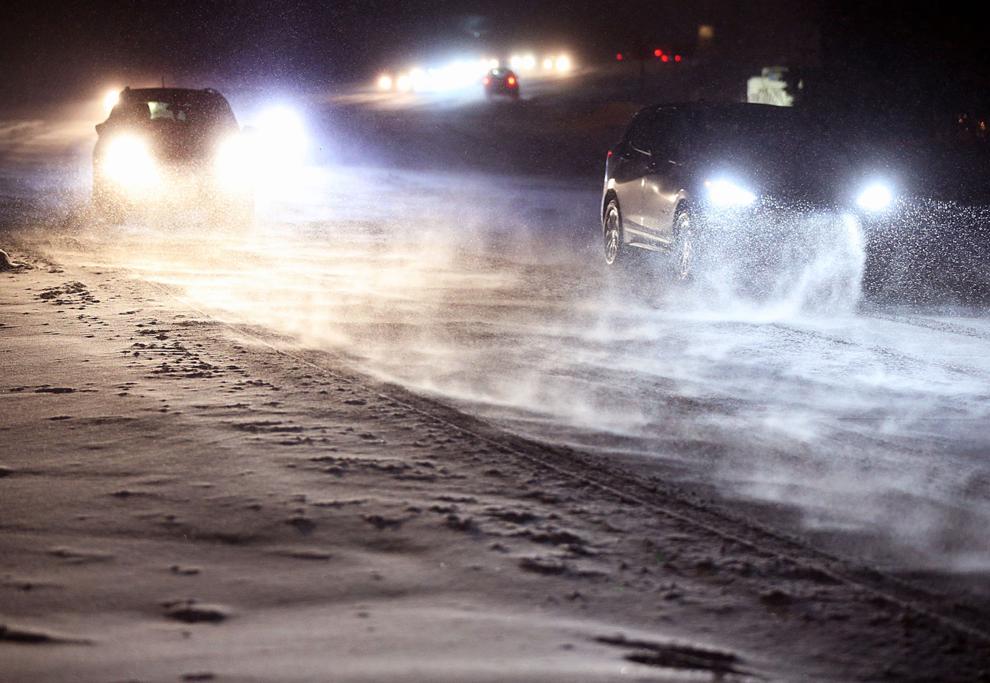 December 29: Winter storm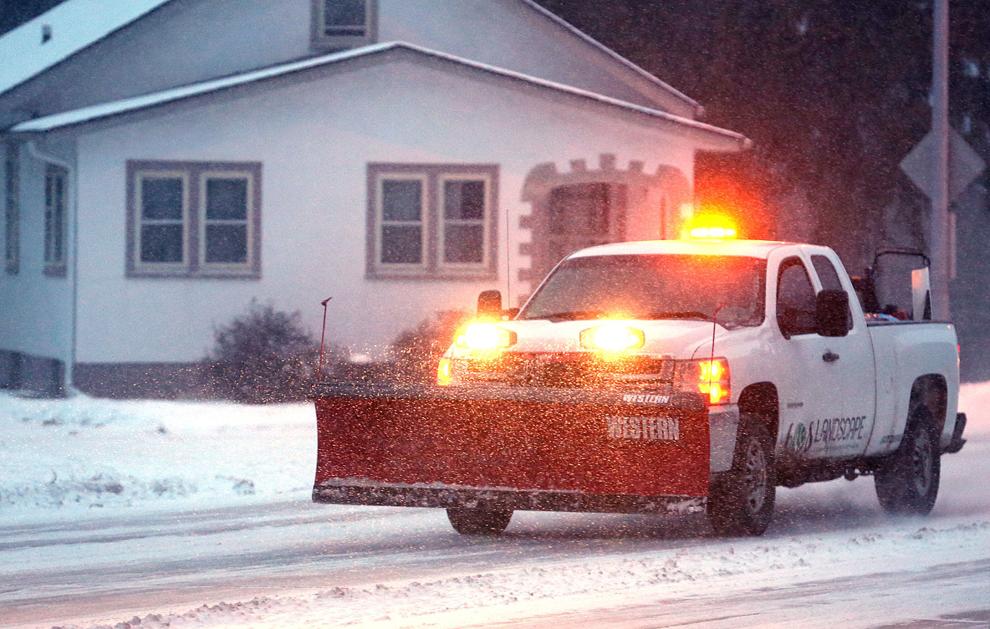 December 29: Winter storm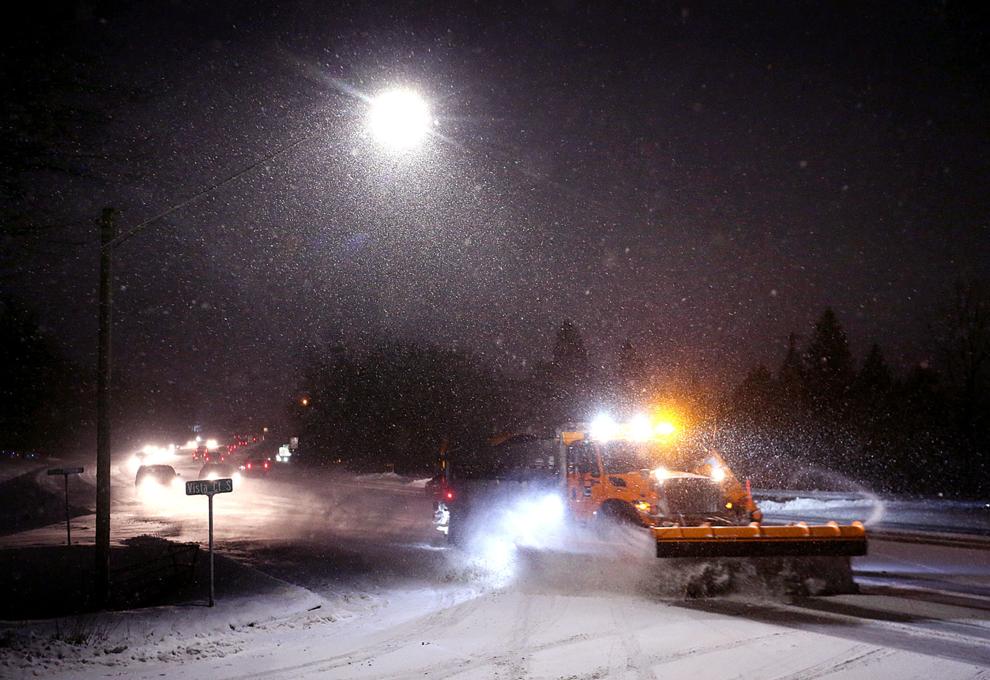 December 29: Winter storm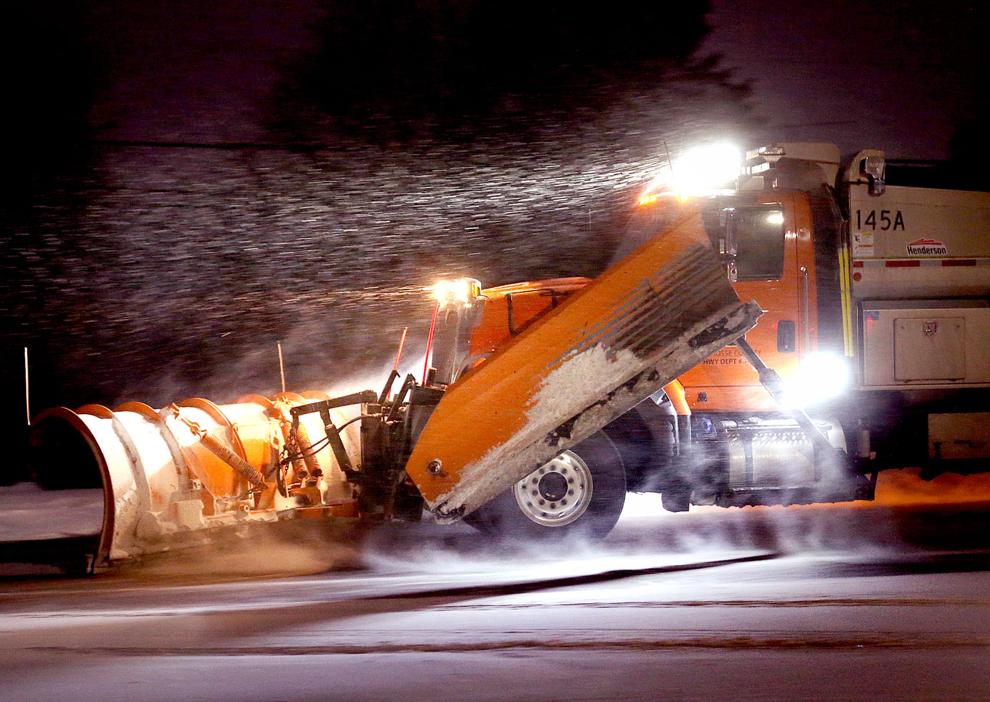 December 29: Winter storm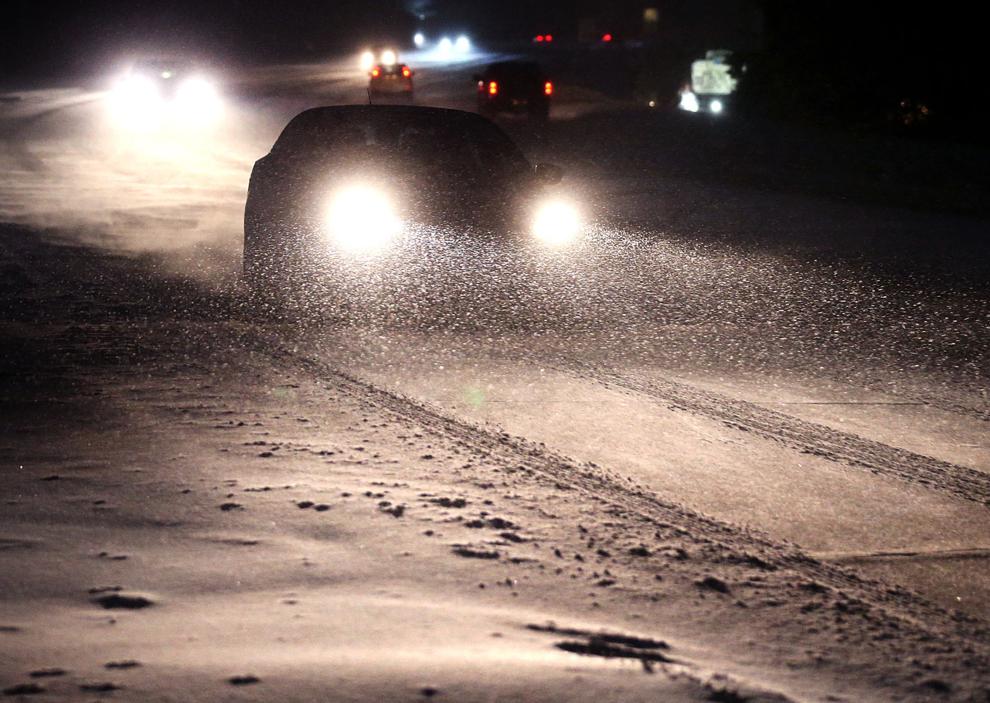 December 29: Winter storm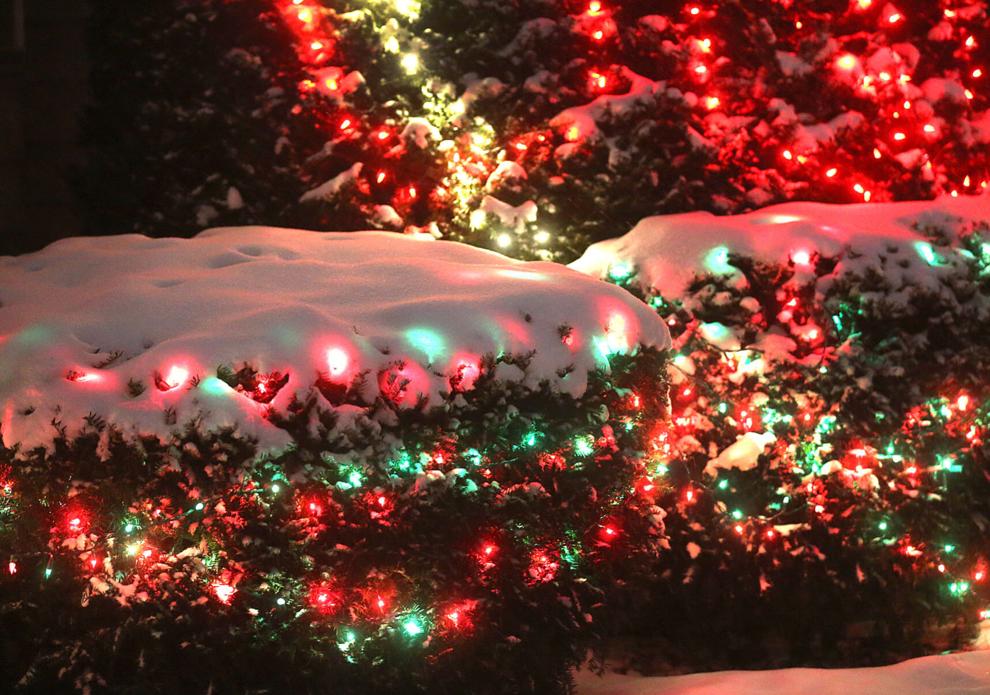 Taking a winter walk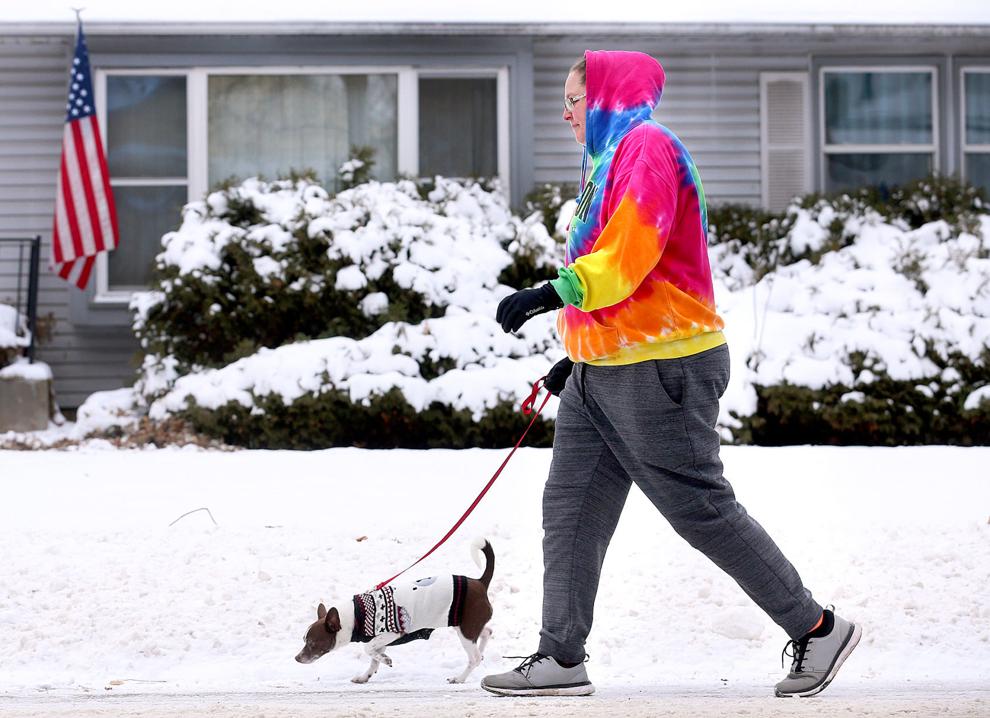 December 29: Winter storm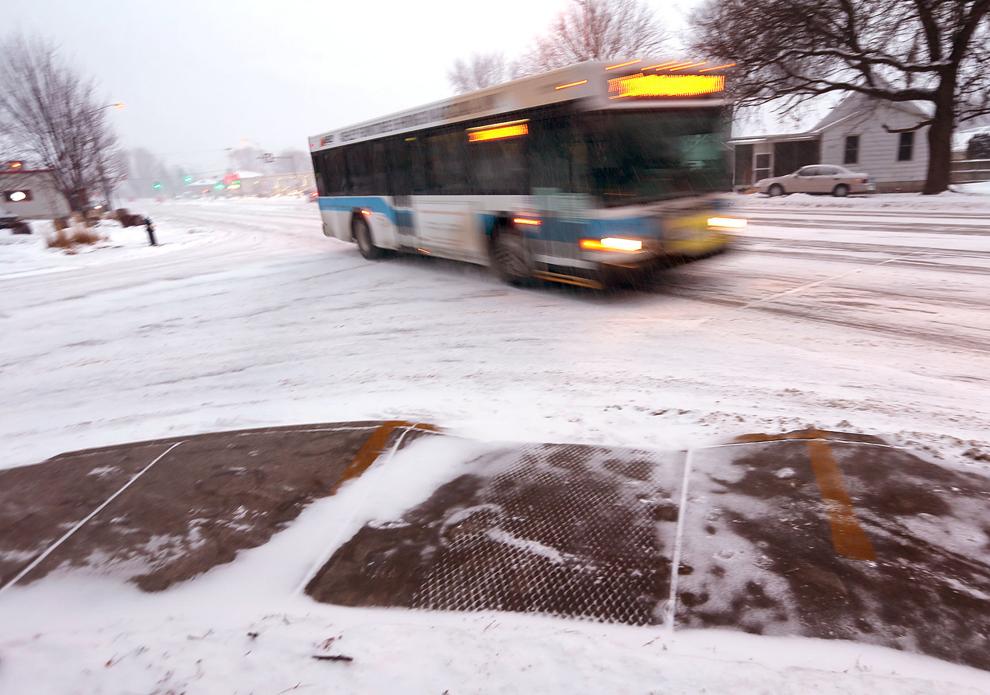 Homemade snow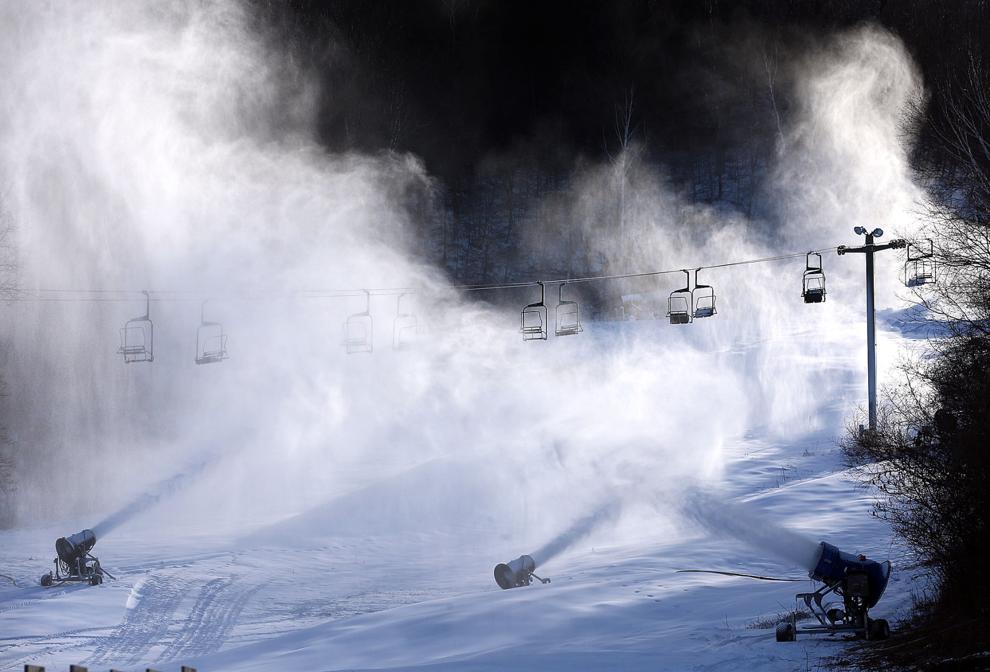 Homemade snow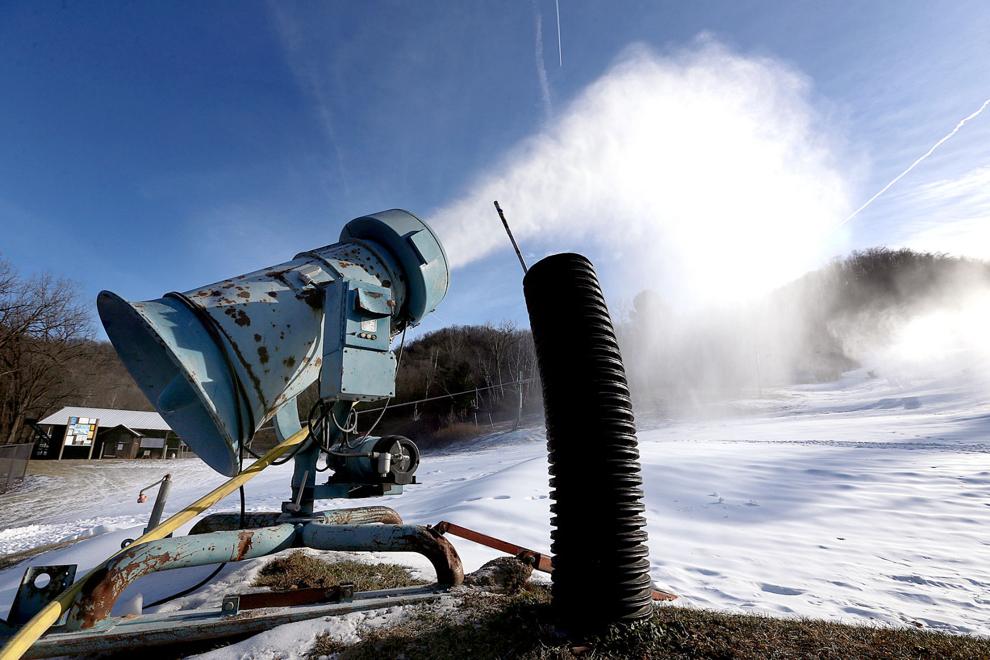 Igloo fun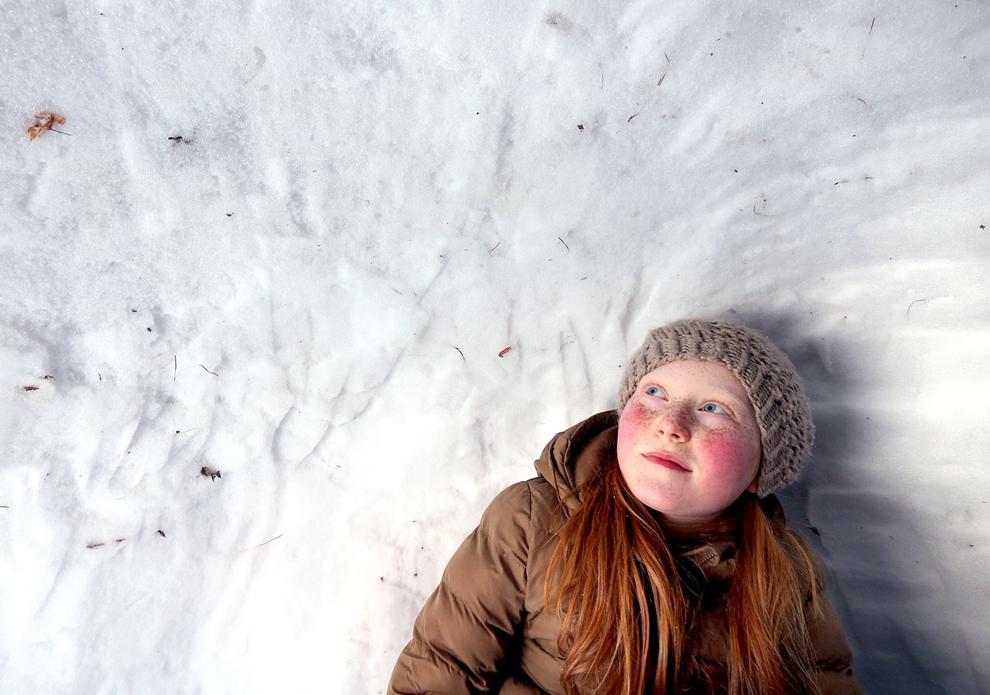 Igloo fun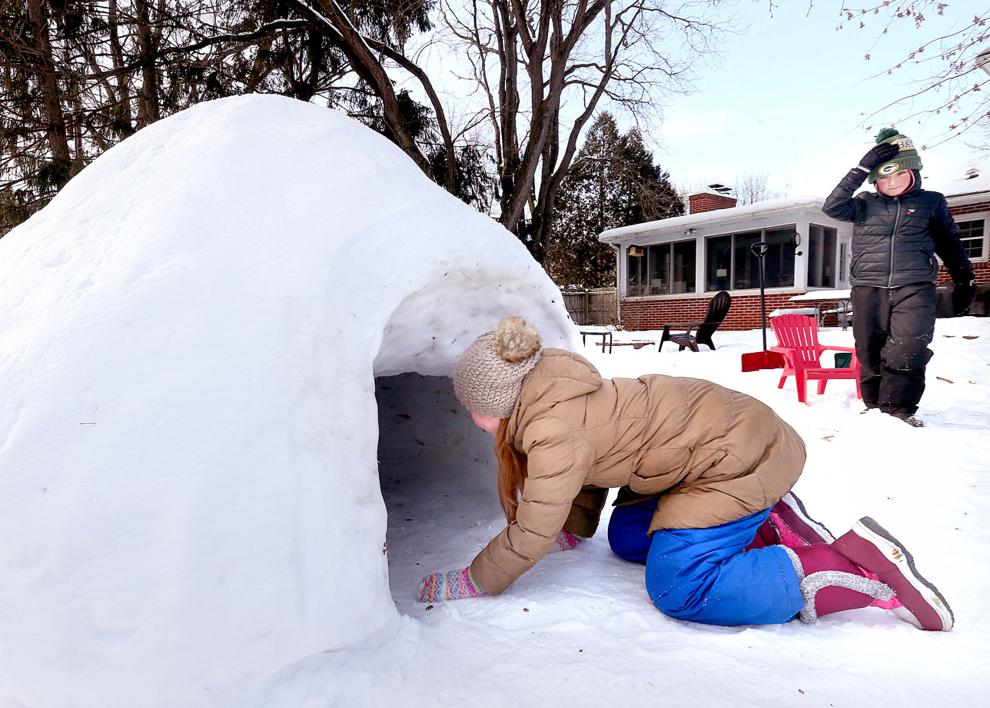 Chippewa Valley Snowfall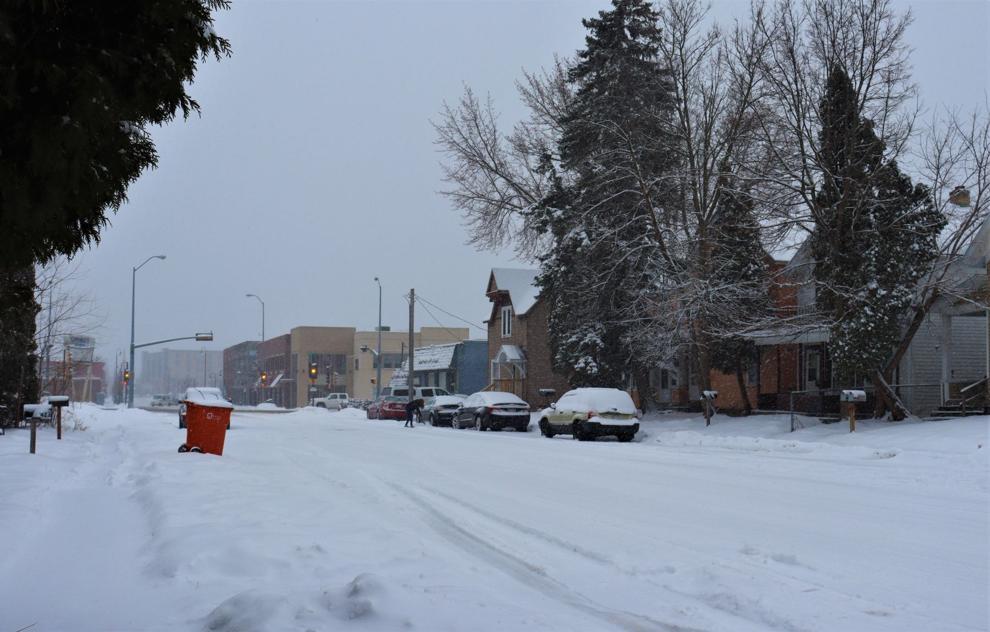 "I want people to hear that it's not just the financial aspect and it's not just homeowners. ... It's family members and grandkids and friends that came into your home, believing it was safe." 

Amanda Hartley, French Island resident