In a video published by a far-right media outlet, a La Crosse Catholic priest attacks the leaders of the church, and degrades practicing Catholics who are Democratic, calling them "Godless" hypocrites who are going to hell.
"Here's a memo to clueless baptized Catholics out there: You cannot be Catholic and be a Democrat. Period," Father James Altman said in the video.
"Their party platform absolutely is against everything the Catholic church teaches. So just quit pretending that you're Catholic and vote Democrat. Repent of your support of that party and its platform, or face the fires of hell," he said.
Altman is the pastor at La Crosse's St. James the Less, a Catholic parish located on the North Side of La Crosse. The Diocese of La Crosse said that it has no statement on the video.
In the video, which was published on Aug. 30 by Alpha News MN, the pastor takes a direct aim at the hierarchies in the Catholic church, calling leaders hypocrites and "gutless cowards" for not getting more involved in politics and taking a stronger stance against certain issues.
His strongest message, though, was for Democrats within the church.
Altman rattled through the Democratic platform, using conspiracy theories and exaggerations to denounce many of them, from climate change to immigration, and women's rights and systemic racism.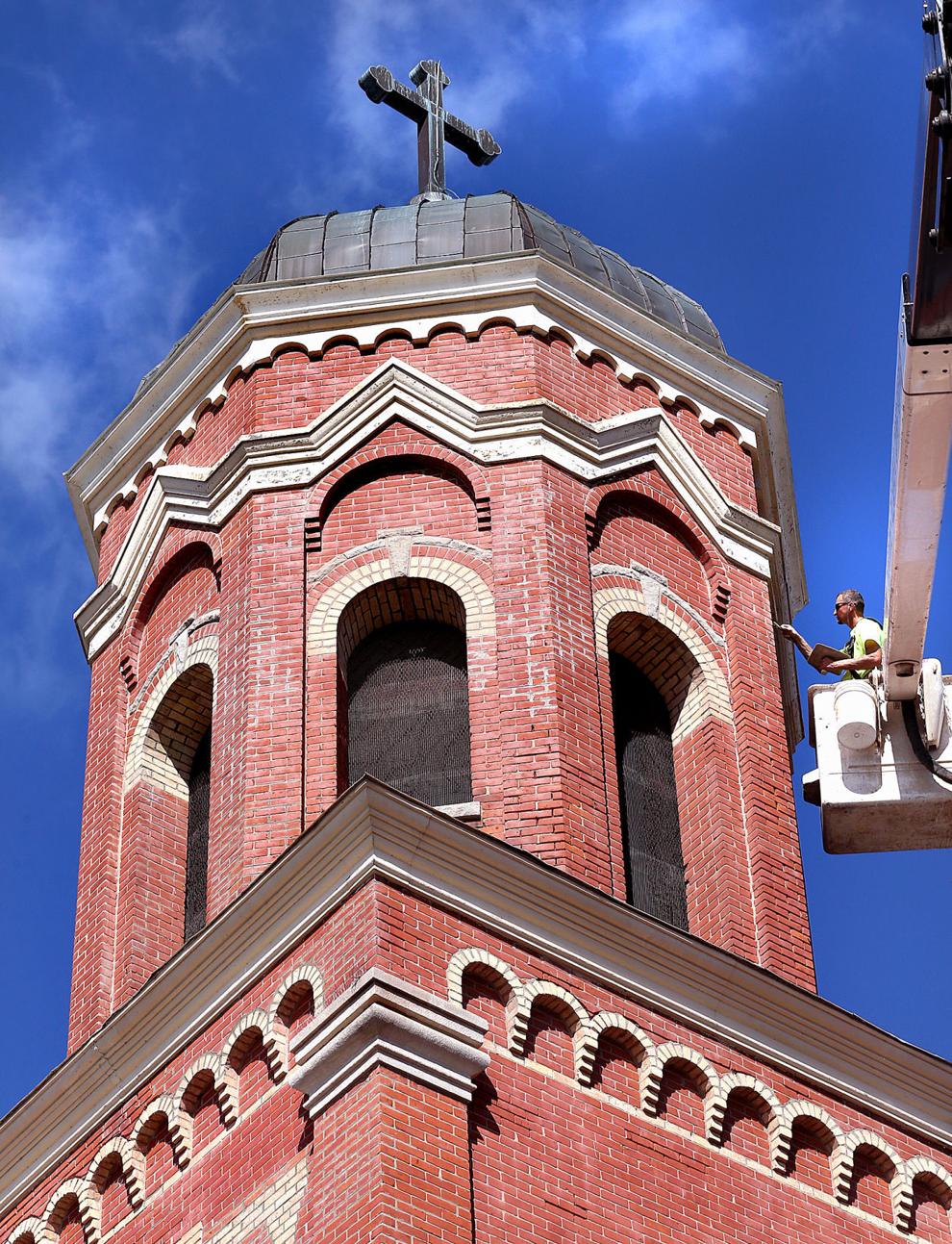 Specifically in the video Altman uses common right-wing messaging like calling climate change a hoax and labeling Black Lives Matter protesters as Marxists, while also labeling Planned Parenthood as "the most racist organization on the face of this planet" saying it was founded to "wipe out Black babies," and calling the Southern Poverty Law Center "one of the most Godless, communist, anti-American, left-wing radical organizations in the United States."
The video is produced to show photos of Nancy Pelosi, Joe Biden and other Democrats as Altman labels the group as "Godless," and spends some time denouncing Father James Martin, who spoke at the Democratic National Convention.
"I guess it's OK for James Martin to spout off for the Democrats on their national stage, but God forbid a priest speak out against their Godless platform," Altman said.
Altman's messages are not new in an extremely divided religious group, which has become more politically polarized in recent years.
But to Altman, any practicing Catholics who vote Democratic are "imposters."
"I actually researched, and researched all the data, the information, I crunched the numbers and finally came up with a pretty close approximate total of how many Catholics voted for Obama in 2008 and 2012 — zero," Altman said.
"Wrap your minds around that, dear family. There are a lot of pretenders, a lot of imposters," Altman added. "There are zero faithful Catholics who voted for that Godless politician."
"I guess it's OK for James Martin to spout off for the Democrats on their national stage, but God forbid a priest speak out against their Godless platform."

The Rev. James Altman