Saturday marked two incredibly special occasions for Emily Hansen: the 16th annual Steppin' Out in Pink, for which she was the advocate of the year, and the third anniversary of her surgery for breast cancer — Sept. 11, 2018.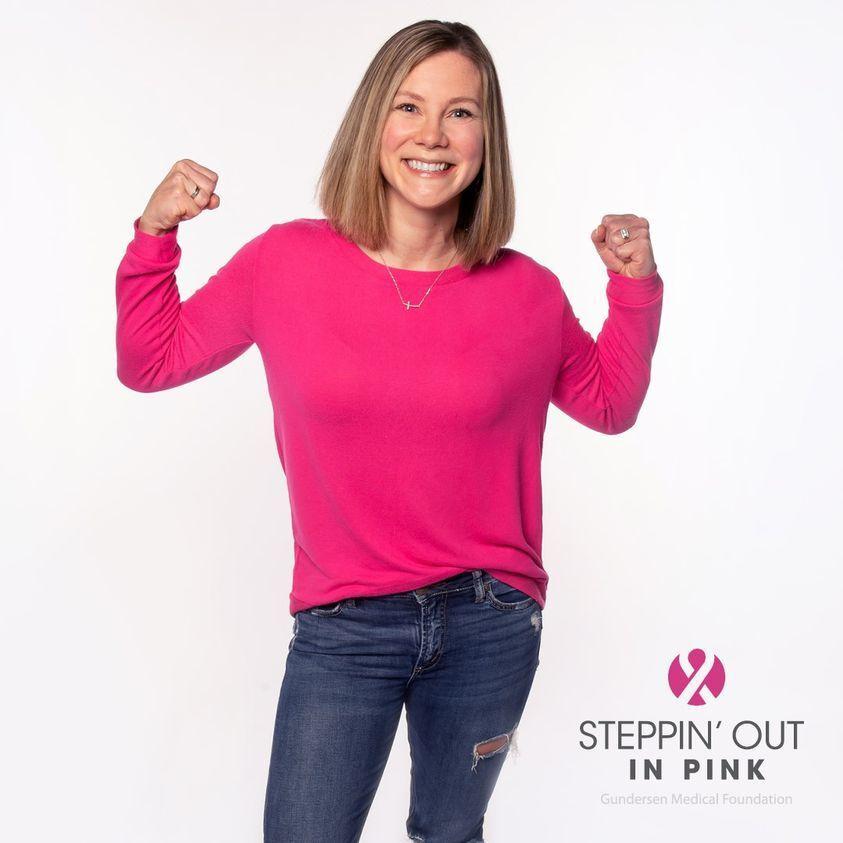 Hansen, a Galesville resident, served as advocate for the second year in a row for Gundersen Health System's breast cancer awareness and research walk. Due to the pandemic, the 2020 event was cancelled in favor of self-tracked miles, so Hansen was given a chance to be honored in person for the hybrid group/individual version for 2021.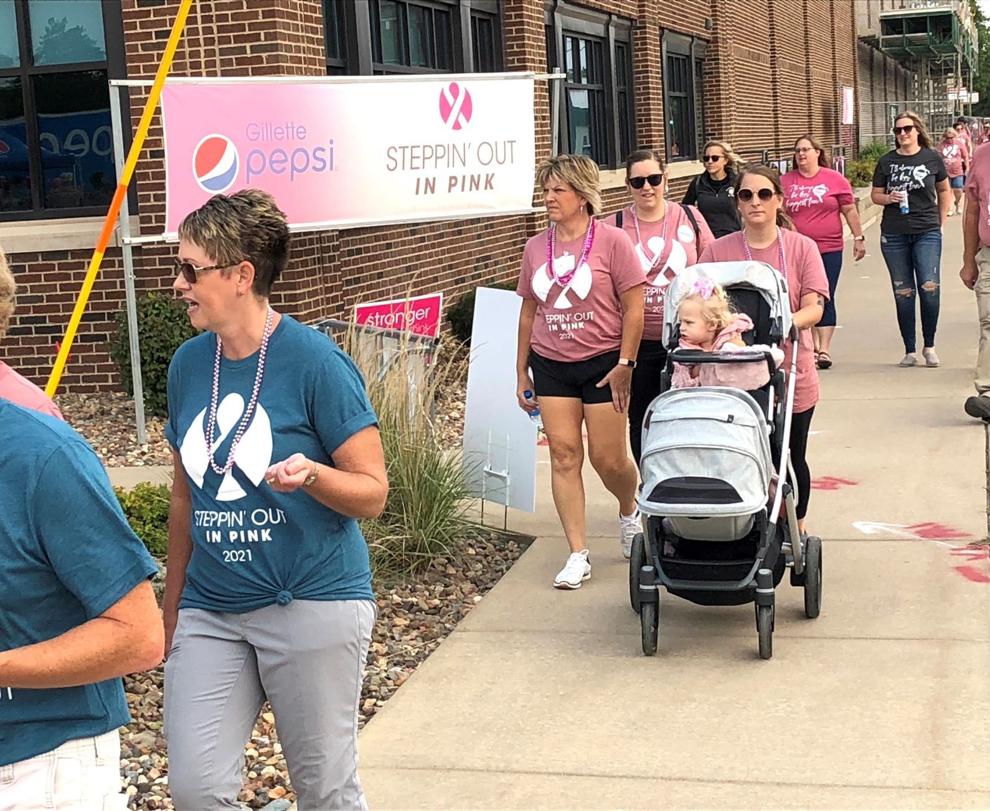 With the delta variant increasing coronavirus case activity, the 2021 Steppin' Out in Pink event, which also included a ceremony, survivor breakfast, yoga, vendors and entertainment, provided the option of walking on one's own over the course of a week and tabulating their miles, or joining eventgoers with distancing and other precautions in place.
As of 2020, $5.8 million had been raised in support of local breast cancer research initiatives at Gundersen Medical Foundation, helping cover the cost of mammograms for the uninsured and underinsured in the region and the services of the Center for Cancer and Blood Disorders and Norma J. Vinger Center for Breast Care.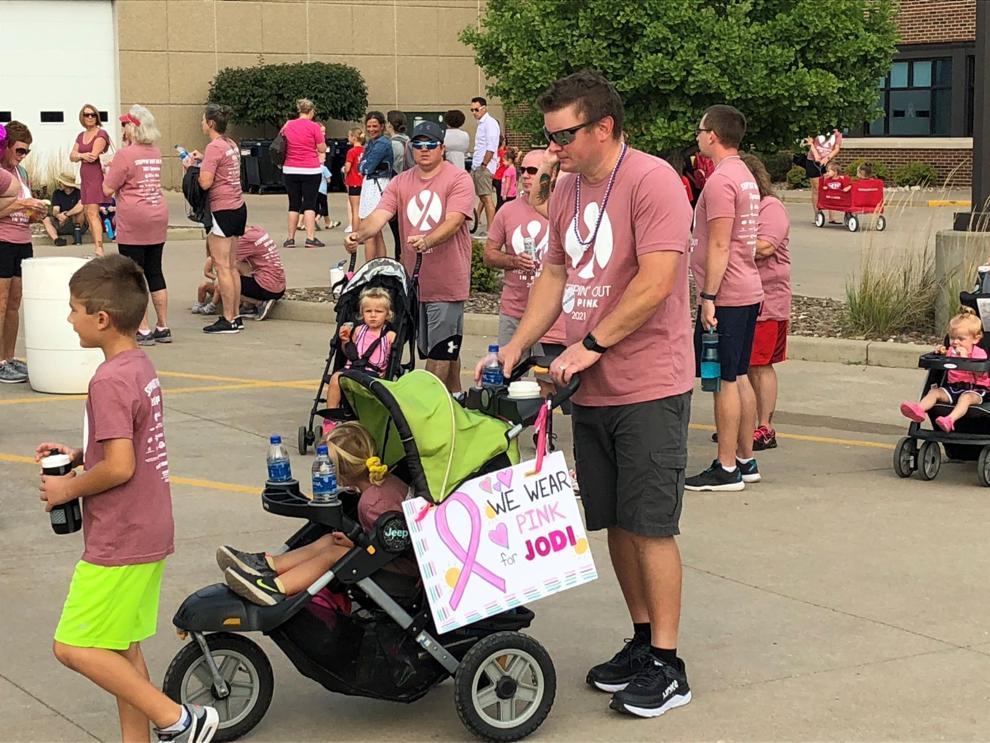 Over 4,000 individuals were registered for Saturday's event, with a goal of $300,000 raised and 5,000 miles collectively. The fundraising total for 2021 will be shared once tabulated.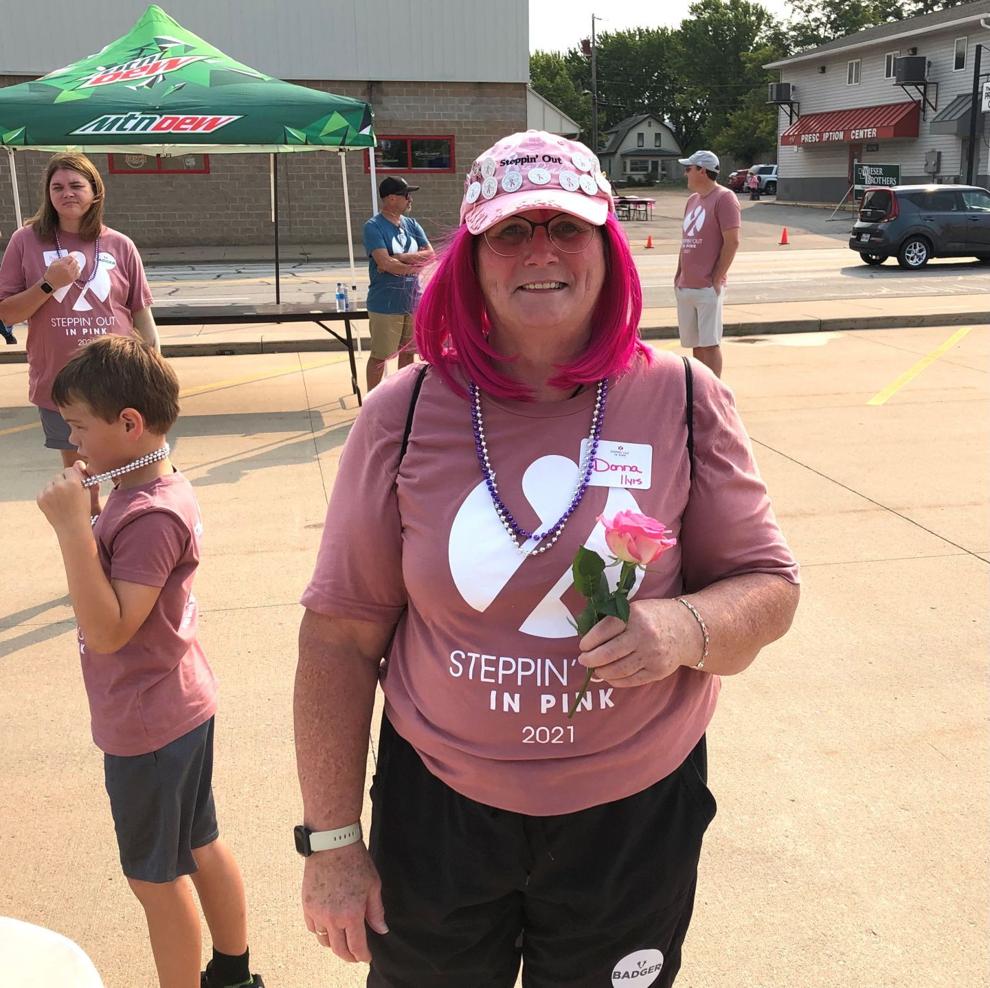 Steppin' Out in Pink has been dear to Hansen's heart since her diagnosis in 2018, when she was 34 years old. With no family history of cancer and an active, healthy lifestyle, the diagnosis was a shock to Hansen, who detected the lump in her breast.
"It was a total surprise — it was definitely an eye-opener that it can happen to anyone," Hansen says.
Hansen and her husband were honest about her illness with their four children, ranging in age from 5 to 11 at the time, but tried to maintain normalcy and "take the burden and fear" off of them. Hansen underwent 16 weeks of chemotherapy, and her first Steppin' Out in Pink in 2018 happened just three days before her surgery was scheduled. Radiation and oral chemotherapy followed.
"I had just finished chemo, and going into surgery and the next steps of my treatment and feeling very tired and kind of discouraged, it was such an uplifting experience," Hansen says of attending the event for the first time. "Especially seeing these survivors, some of them for 30, 40 years, and to hear their stories about how far treatment has come for breast cancer — now its so individualized and so specific that it really made me feel fortunate that I live in this community and this time when the treatment is as good as it is."
Being the advocate for 2020-21 was an honor for Hansen, who says, "If I can help someone who might be going through a similar situation, it's a great way to give back for all the things people did for myself and my family throughout my cancer treatment."
That Saturday marked her surgery anniversary as well was a reminder that "every day is a gift. It feels like you live life with a different purpose after facing a cancer diagnosis. It really changes your perspective on what is really important in life," Hansen says.
"The further out I get from finishing treatment, the less I think about it, which I think is a great feeling. The first day I went an entire day I went without cancer crossing my mind was huge. It felt like a huge victory. It shows being diagnosed with cancer doesn't have to change you and impact the rest of your life in a negative way," Hansen says. "You can try to find positive things to come out of a really hard situation."
Fellow survivor Donna Koopman, who is celebrating almost 11 years breast cancer free, has also been a Steppin' Out in Pink participant since her diagnosis. Her daughter, who also battled breast cancer, did Saturday's walk with her, and Koopman went all out with her survivor spirit, sporting magenta colored hair and a holding a pink rose in her hand.
Koopman too had no family history of breast cancer, but ultimately her sister was diagnosed as well. Detected during a mammogram, Koopman's diagnosis was frightening, but she found a community of friends and allies at Steppin' Out in Pink.
"It's almost unbelievable how much support there is," says Koopman, who is an employee at event sponsor Pepsi and volunteer on the Steppin' Out in Pink committee. "I get to see how much work goes on for this — its just incredible."
In 2020, Koopman participated in the survivor drive with a flag reading "I am strong, I am a survivor" on her car. Being able to return to a group walk this year was a joy, and she has a message for those who are newly diagnosed and likely stressed and scared: We are here for you.
"You become part of a family of supporters. When people say they want to help, they really do. They just need direction on how they can do that," Koopman says.
COVID-19 has dominated the world for the past 18 months, but as the virus rages on so too do…
IN PHOTOS: Riverfest 2021
Riverfest Thursday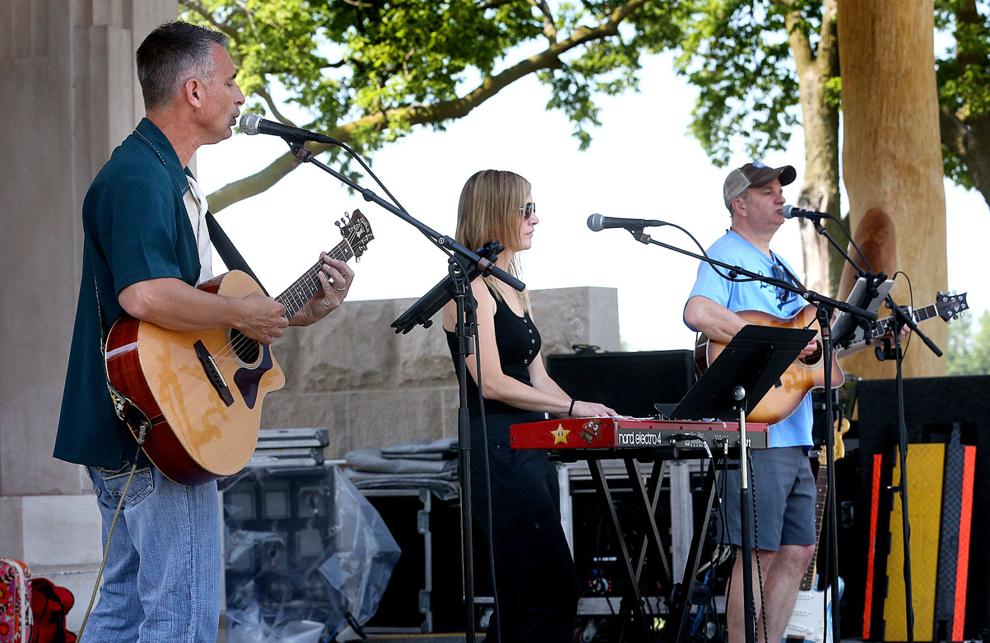 Riverfest Thursday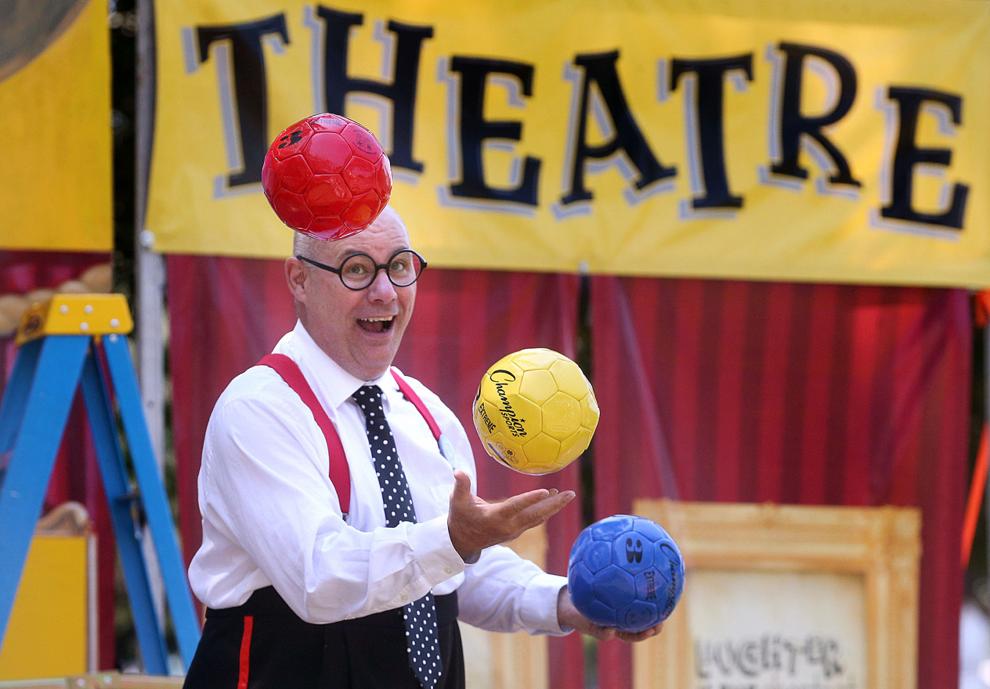 Riverfest Thursday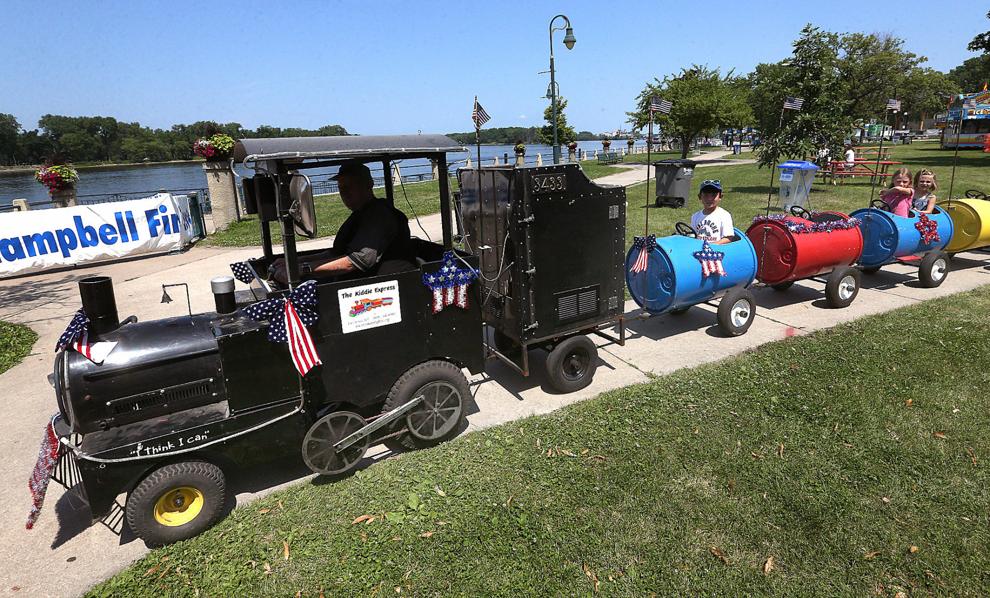 Riverfest Thursday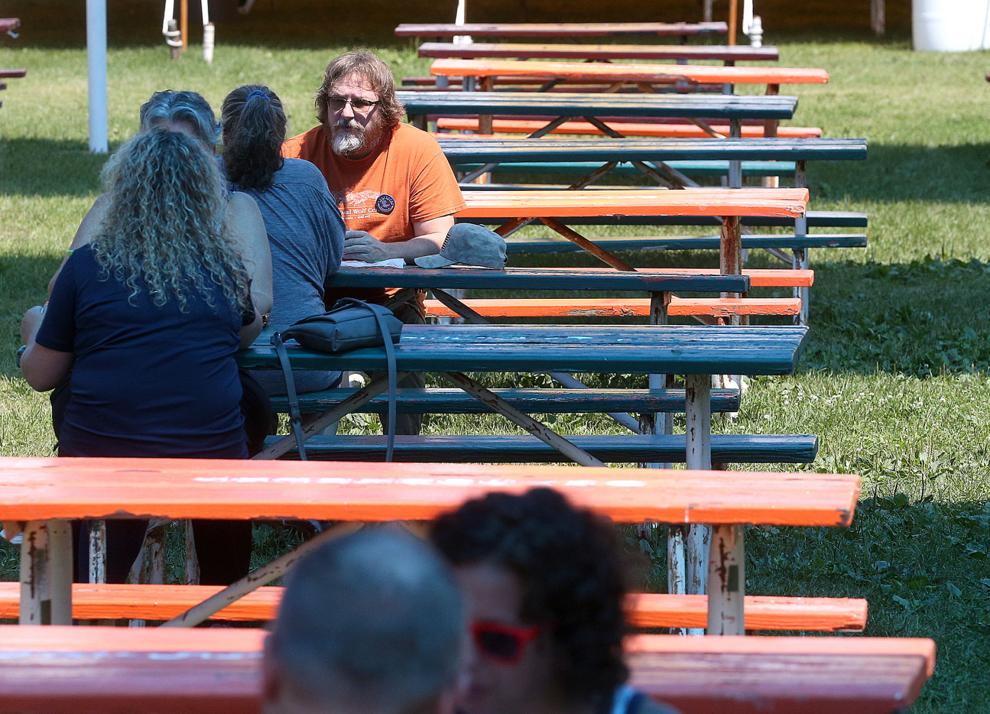 Riverfest begins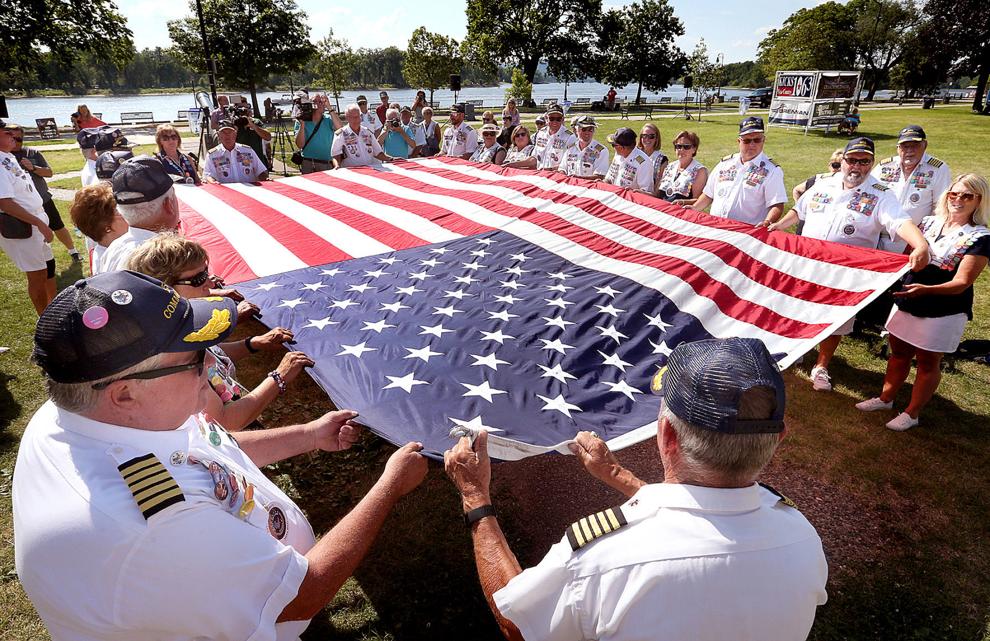 Randy Houser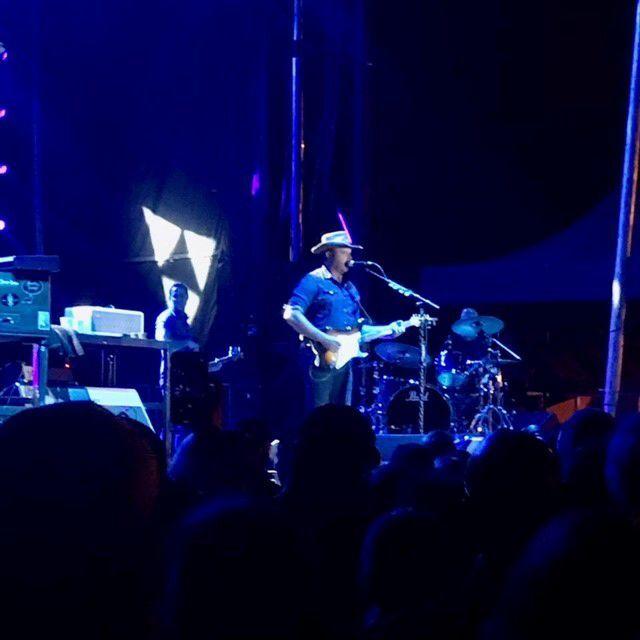 Randy Houser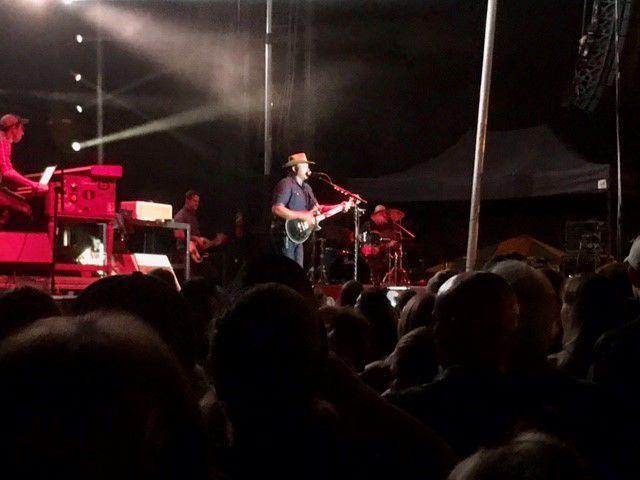 County Line Drive
A colorful evening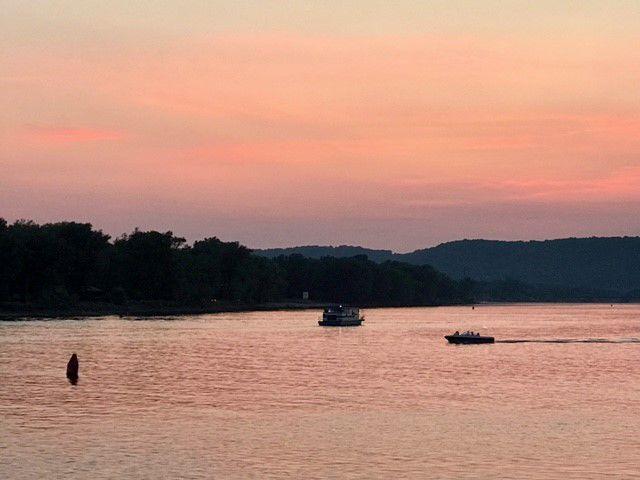 Express track to fun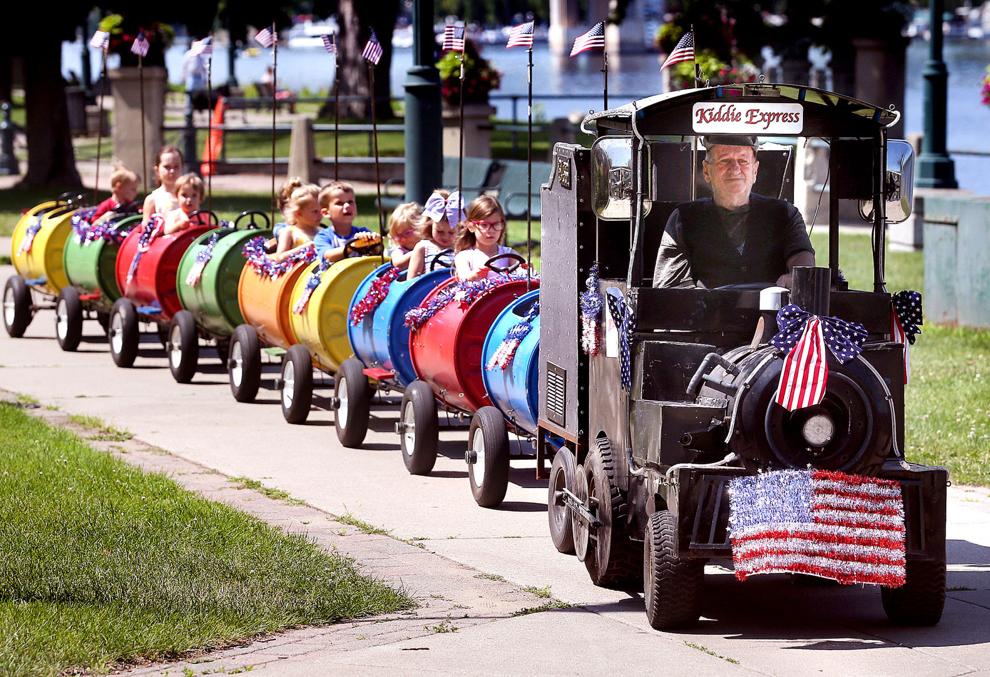 Altered Five Blues Band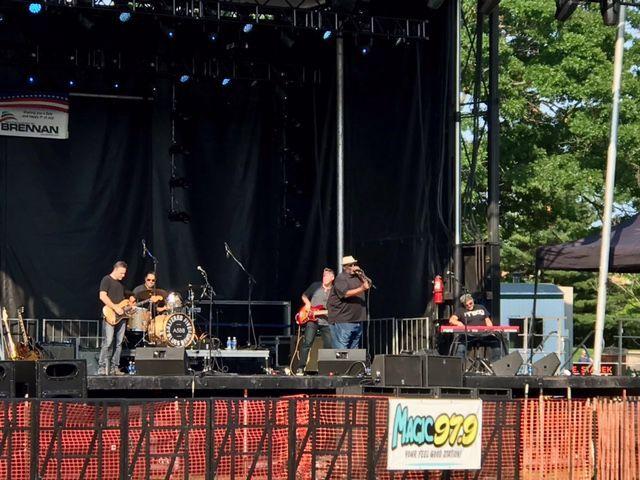 On the river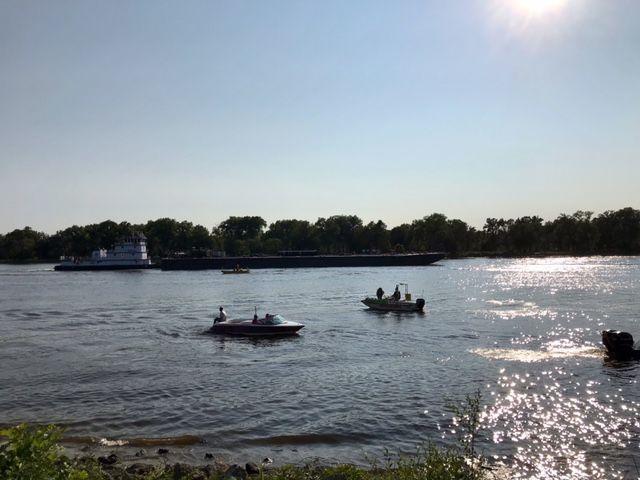 Dialed Action Sports Team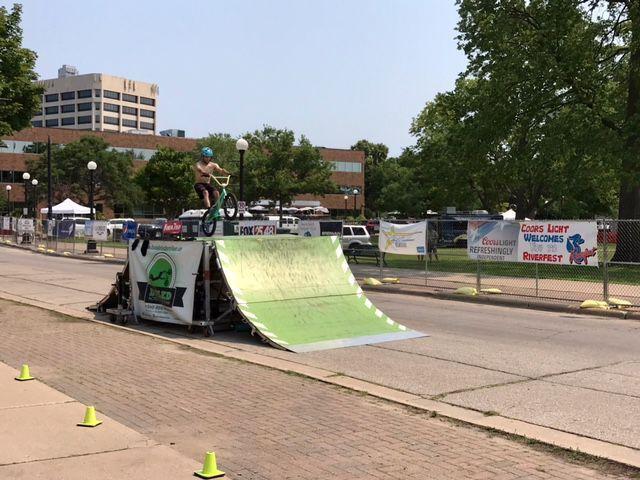 The Shufflin Duprees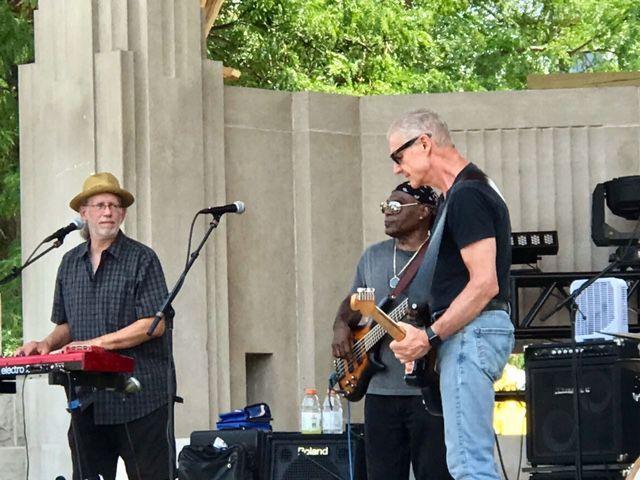 Dialed Action Sports Team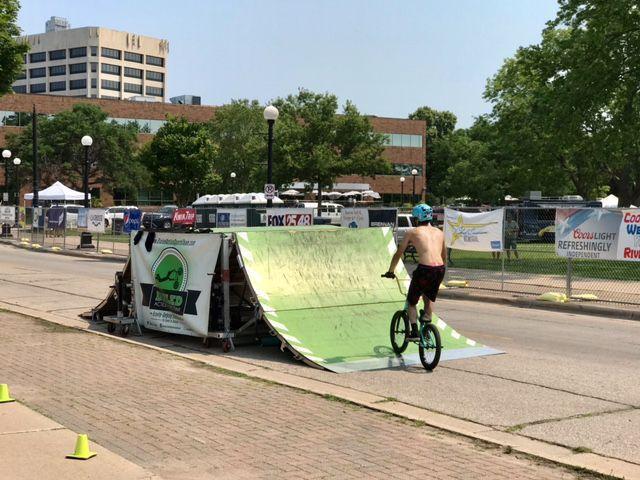 A popular spot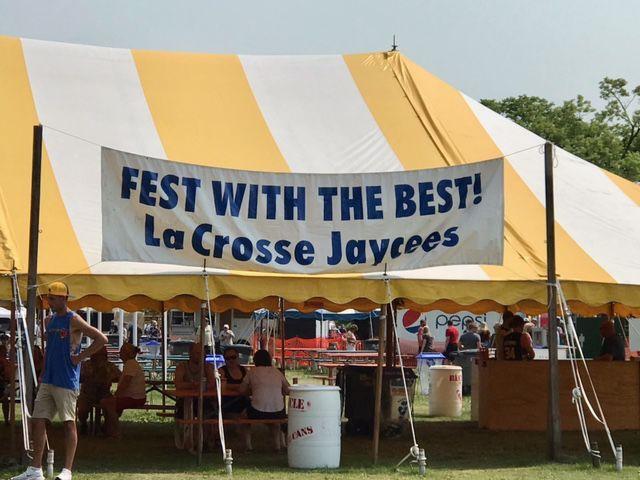 River City Championship Wrestling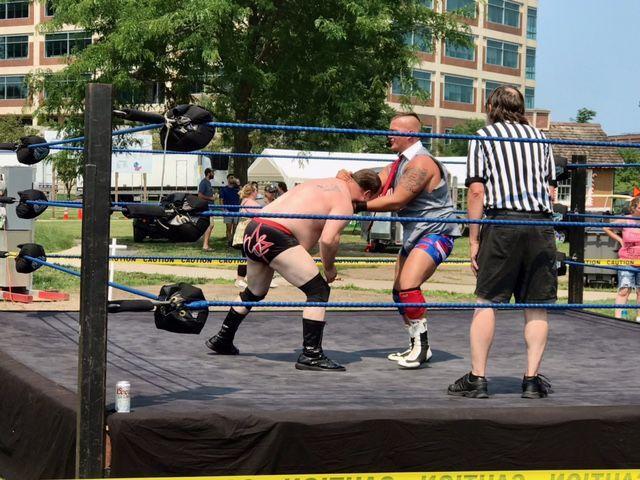 The Executives