For the La Crosse Fire Department Class of 2020 recruits, last year was short on ceremony and long on dealing with a once-in-a-lifetime pandemic.
"You spent your entire probationary year dealing with this situation, and I can't imagine what the heck you were thinking," fire department chief Ken Gilliam said. "It defies logic to me."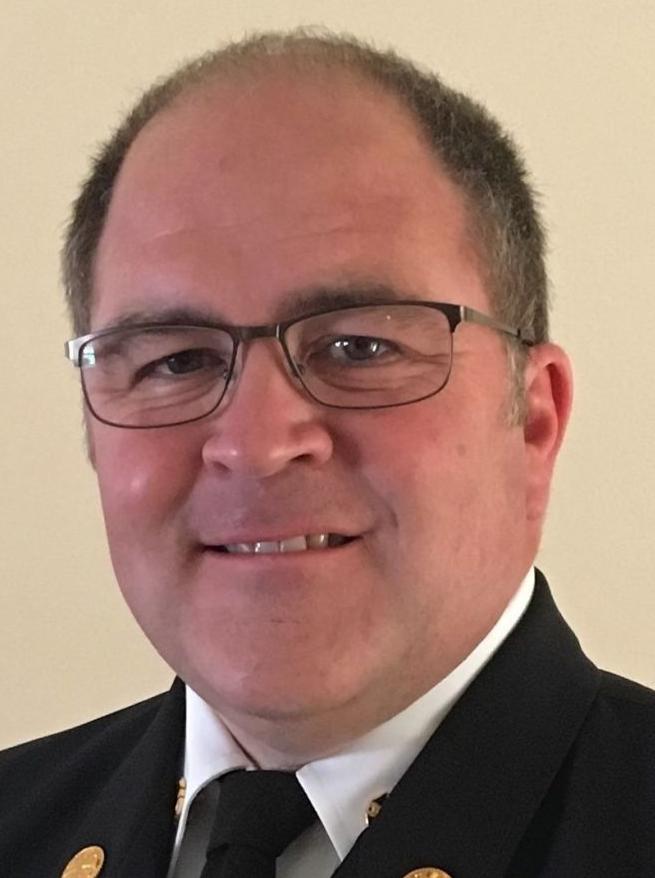 The department caught up on the ceremonial aspect of the profession Wednesday by welcoming two classes of first-year firefighters. Both the graduates of 2020 and 2021 formally accepted their badges and repeated their oaths during an annual ceremony at the La Crosse Center. The 2020 ceremony was cancelled due to COVID-19.
Last year's firefighting graduates started work for the department March 23, 2020, a little more than a week after the reality of COVID-19 fundamentally altered everyday life. Gilliam said the new recruits, along with the rest of the fire department, met the challenge.
"While some might consider it the worst time to come into the fire service, I actually consider that it might have been the best time to come into the fire service," Gilliam said. "You new folks joined an organization that stepped up to meet new challenges and acted in a way the clearly defines an essential service and defines public service."
La Crosse Mayor Mitch Reynolds said firefighters never had the option of working from home once the pandemic started.
"There are people we asked to come to work every single day no matter what, and firefighters were among them," Reynolds said. "They serve our community in good times and bad and no matter what the stresses are and what the challenges are."
Assistant fire chief Jeff Murphy said it was important to finally have a ceremony that recognizes new and promoted personnel after a one-year absence.
"We're extremely busy these days, and it's really nice every once in a while to slow down and acknowledge the people who already are part of the important change in the fire department," Murphy said.
Four recruits from the 2020 graduating class and six from 2021 had their badges pinned by a person of their choosing before taking the oath administered by city clerk Nikki Elsen (one 2020 graduate couldn't attend due to a death in the family).
In addition, promotions were recognized for division chief Steve Cash, captain David Duchrow and Lieutenants Blake Hunt, Steve Kramer and Jay Lindahl.
Gilliam said firefighters throughout the department — and the entire community — showed perseverance during the pandemic. He urged firefighters to apply that same ethic as the pandemic subsides and told the newcomers to never stop learning on the job.
"Take absolute advantage of everything that every member of this organization is gong to try to teach you ... every day is a training day," Gilliam said. "Stay strong, watch out for each other and ultimately be resilient and persevere."