There is no denying social media and technology have infiltrated the lives of Generation Z. And in an age when there is an app for everything, it was inevitable that the diet and fitness industry would hop on the bandwagon.
But the introduction of youth weight management app Kurbo from WW, formerly called Weight Watchers, has brought a flurry of controversy and concerns.
A combination mobile app for tracking food consumption and activity and virtual coaching service, Kurbo, is targeted at children age 8 to 17, has some pediatricians and parents fearing the emphasis on the scale at an impressionable age, and others encouraging the effort to target child obesity in a modern and engaging way.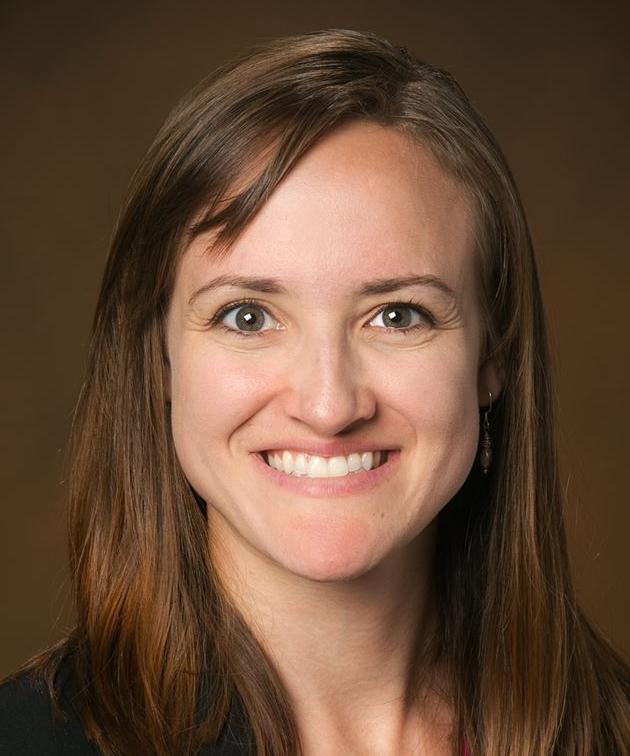 Rebecca Stetzer, a registered dietician at Gundersen Health System in La Crosse who works frequently with people of all ages with eating disorders, is bluntly opposed to the app.
"I would recommend parents stay away from it. My top concern with this app is it is focused on weight loss and what we know of weight loss efforts in general is that they're significantly ineffective in the long run," said Stetzer, who notes the 5% or less of people are able to keep off substantial weight loss for five or more years. "This is putting kids in a place where what they're doing would not be effective for them in the long run."
After acquiring Kurbo in 2018, WW officially re-launched it in August after making tween- and teen-friendly adjustments, such as an interface similar to Snapchat and a simplistic "traffic light" system categorizing foods as healthy, eat in moderation and consume sparingly.
Touted as a "scientifically-proven behavior change program," Kurbo is modeled after Stanford University's Pediatric Weight Control Program, itself based on Dr. Len Epstein's Traffic Light Program, which involves having children record everything they eat and drink during the first phase, setting goals to limit the number of "unhealthy" foods they eat.
The second phase focuses on exercise habits and how families can incorporate physical activity into their day, and families meet about every six weeks with behavior coaches. The third phase is maintenance and reinforcing "healthy skills they have learned" with group and individual sessions.
Epstein's program evaluates progress with weekly weight and monthly height measurements, and recording changes in eating and exercise habits.
According to Standford's Children's Health's Center for Healthy Weight, the six-month program has resulted in 80 percent of participating children "achieving age appropriate weight reduction."
"At WW, we have decades of expertise in scaling science-backed behavior change programs, uniquely positioning us to be a part of the solution to address the prevalent public health problem of childhood obesity," Dr. Gary Foster, chief scientific officer at WW, said in a press release at the time of Kurbo's introduction. "Alongside a distinguished group of leaders in pediatric health and nutrition, we've carefully developed this platform to be holistic, rewarding and inspirational so kids, teens and families get the tools and guidance they need to manage their environment and build and sustain healthy habits."
Stetzer, however, says that the studies on the traffic light system "had a lot of flaws, and the evidence to support using that type of system for children is very (minimal). It was not great research to begin with."
Of great concern, Stetzer says, is the categorizing of foods as "good" and "bad," which youth tend to take "literally" and may follow to the extreme. While eating disorders have many facets, Stetzer notes that most individuals who develop anorexia, bulimia or another form of disordered eating have previously tried dieting.
Additionally, Kurbo's categorization of green, yellow and red foods can be confusing. Multi-ingredient meals and items are broken down similarly to the original Weight Watchers points system.
While Kurbo cites desserts and sugary drinks as examples of red foods, a Kurbo recipe for apple muffins, listed under the heading "Healthy Autumn Treats" and containing whole grains, fruit and no added sugars, oils or butter, also is listed as a red item.
"Kurbo or apps on weight loss definitely have the potential to created disorders eating behaviors which could lead to fully diagnosed eating disorder," Stetzer says. "I absolutely think there is potential for this app specifically to create problems with disordered eating."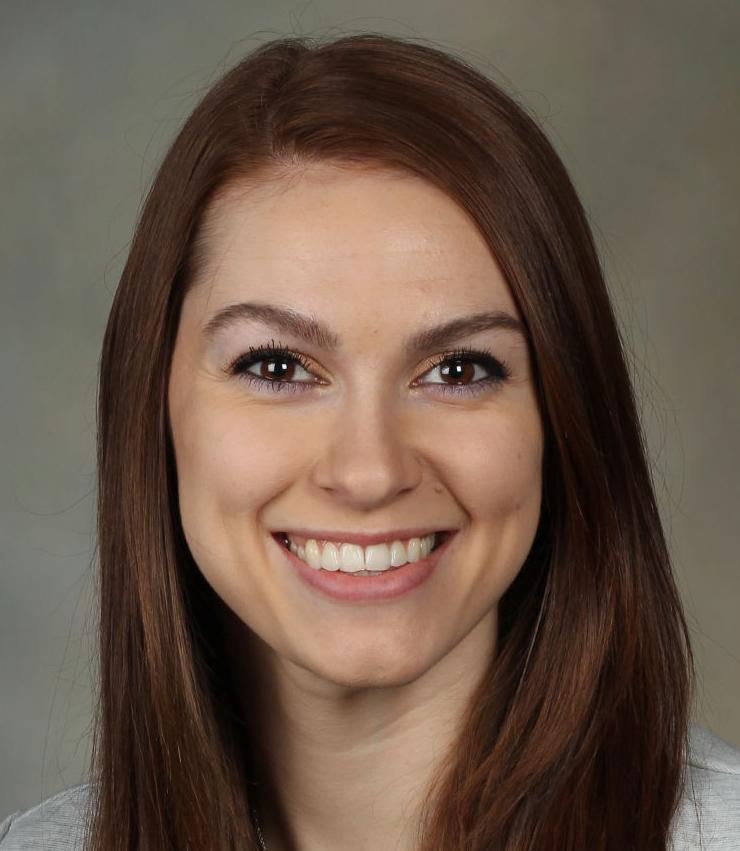 Jamie Pronschinske, a registered dietician at Mayo Clinic Health System in La Crosse, also cautions against using any good/bad concept and food recording when working with children, calling it an approach she would not use.
Pronschinske said that for a patient "already vulnerable or susceptible to an eating disorder" the app could lead to an obsession with tracking and monitoring food intake.
While neither of the local dieticians interviewed support the use of the app, other dieticians have expressed their support in interviews with national media outlets.
New York-based registered dietician Keri Gans, told Health Magazine "The 'Traffic Light System' has been around for a very long time and is one of the most effective and well-researched tools for helping kids, teens, and families learn healthy eating habits."
Dr. Maria Hurtado, who specializes in endocrinology and weight management at Mayo Clinic Health System, says that while calorie counting and weight monitoring are essential for the success of adults in losing and maintaining weight loss, "every parent should do their homework and be very careful when it comes to apps and weight loss," advising them to consult a pediatrician to discuss any risks or concerns.
In addition to the free app, Kurbo offers a video coaching option, which includes additional support through in-app chat, email or text starting at $12.25 per week. Coaches are required to complete extensive training, according to Kurbo, and come from "diverse professional backgrounds including counseling, education and fitness and nutrition related fields... (with) experience working with kids and teens and a passion for health."
Stetzer says that while "my overall thought about coaching in general is having support and accountability for any kind of changes a person is looking to make is helpful" she regards the qualifications of the Kurbo coaches with "hesitancy," as the majority of coaches profiled on the website do not have degrees in a health related field but rather in areas such as communications, business, political economy and tourism management.
Kurbo, however, says its "coaches play a critical role in your child's success." Under the FAQ section of Kurbo's website is the query "I am worried about my child's self esteem. Will a program that focuses on weight hurt my child's confidence?"
The response: "In a world full of weight-based bullying, one of the roles that Kurbo coaches play is to help kids develop self confidence independent of what they weigh. On the coaching calls, we focus on separating self weight from self worth. According to our exit surveys, the majority of parents say that their kids and teens report improved self confidence after completing Kurbo. That's because the Kurbo program is positive and supportive, and has been designed to empower kids and teens with tools that help them build healthy lives."
The American Academy of Pediatrics, in its study "Preventing Obesity and Eating Disorders in Adolescents," released in 2016, discourages discussion of weight, advocating instead for a whole-family approach to health living, which includes eating meals together, cultivating healthy body image, engaging in activity and developing healthy relationships. The study says caloric restriction and talk or teasing about weight, whether the comments are aimed at the child or made by someone about themselves, increase the likelihood of a child developing an eating disorder or gaining weight.
Pronschinske encourages families to make health a shared priority rather than "singling out" a child, noting the success rate is much higher. Stetzer praises the AAP's approach, and also recommends intuitive eating, the practice of paying attention to your body tells you about what, when and how much to eat, honoring hunger cues, stopping when full and enjoying food without guilt or regret.
"My suggestion to parents if they are considering use Kurbo or other weight loss programs is to steer clear and not use weight as a focus," Stetzer said. "Focus on teaching kids to listen to their own bodies and develop an appreciation for their bodies no matter what size they are, really focusing on body acceptance and body love no matter what size they are."
"Kurbo or apps on weight loss definitely have the potential to created disorders eating behaviors which could lead to fully diagnosed eating disorder. I absolutely think there is potential for this app specifically to create problems with disordered eating." Rebecca Stetzer, a registered dietician at Gundersen Health
"Kurbo or apps on weight loss definitely have the potential to created disorders eating behaviors which could lead to fully diagnosed eating disorder. I absolutely think there is potential for this app specifically to create problems with disordered eating."

Rebecca Stetzer, a registered dietician at Gundersen Health