In just two short weeks, Priya Oshan will be traipsing through the tulips in the Netherlands and noshing on waffles in Belgium.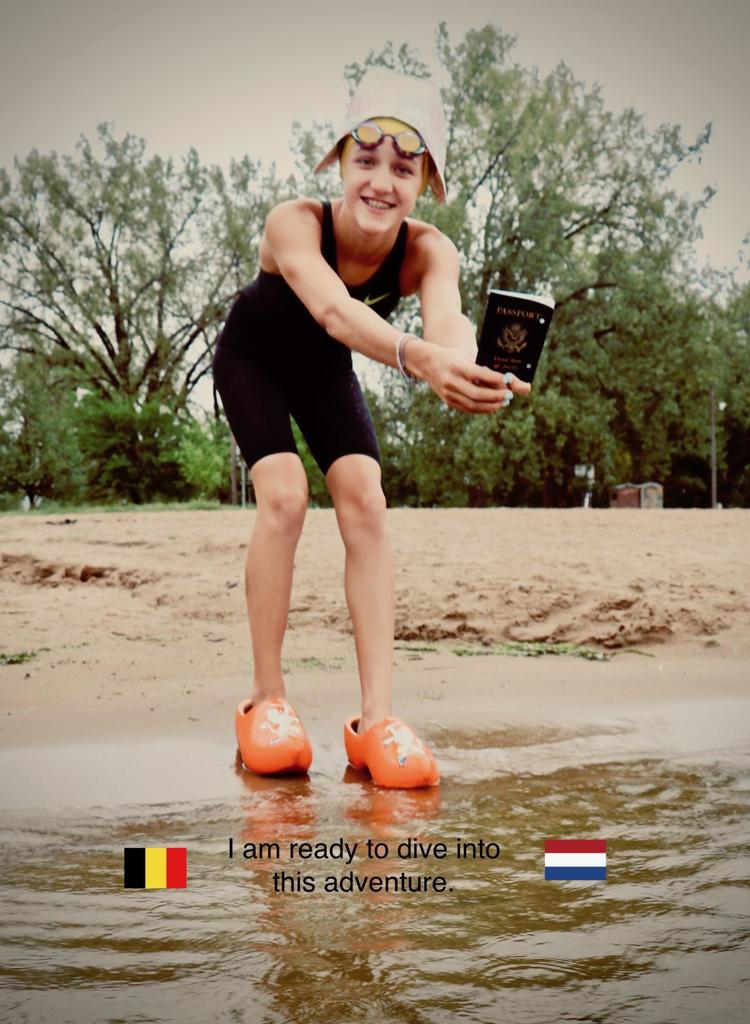 It was the West Salem Middle School eighth-grader's winning prose and enthusiastic photo that earned her one of 56 spots on the Discover Crew AmaWaterways river cruise, departing March 27 for a weeklong excursion of exploration, education, cultural immersion and local delicacies.
Hosted by AAA, more than 1,000 eighth-graders in 11 states entered the Discover Crew contest, which entailed answering essay questions and snapping a self portrait showcasing their thirst for travel.
Priya was one of five Wisconsin students selected for the trip, her photo depicting her at the water's edge, traditional wooden clogs on her feet and passport in hand.
"We were amazed by the passionate responses from the many students who expressed their interest in going on this trip," said Deborah Haas, vice president of travel products and services for AAA. "The winners chosen are different in many ways, but each shares a similar enthusiasm for travel. Soon these students will immerse themselves in different cultures and see what it's like to be an eighth-grader in two different countries. This truly has the potential to be a life-changing experience."
Priya will be joined by her mother and fellow student winners and chaperones on the flight to Amsterdam and all-expenses-paid cruise through the North Sea, porting in the Netherlands and Belgium for tours of the Anne Frank House, biking past the Holland windmills and smelling the blooms in the Keukenhof garden, which spans 32 hectares in Lisse.
Along the way, lessons will encompass local history, science, nature, sustainability, art and an immersive classroom experience in each country.
"With so many ethnicities making up my DNA, the world is calling me to travel it," Priya wrote in her essay. "Traveling will expand my perspective. ... By traveling abroad, I will gain knowledge to help me become a global citizen. An adventure like this will change my life in a positive way."
Priya, who previously embarked on a Tanzanian safari with her family and dreams of exploring Vietnam, sees travel as a way to form new friendships with individuals who have diverse backgrounds, cultures and beliefs yet share a passion for learning and global unity, quoting Japanese poet Ryunosuke Satoro: "Individually, we are one drop. Together, we are an ocean."
"I'm just so excited to meet everybody," Priya said. "I want to try the chocolate and the french fries and the waffles. I'm really excited for all the food.
Raised in a community along the Mississippi, Priya called rivers a lifeline in her essay response to how rivers affect the communities through which they run, touching on waters impact on transportation, recreation, economics and employment. For a question about her interest in the trip, she capped her answer with an acrostic poem: Taste Reflection Adventure Voyage Enlightening Learn.
As she will miss a few days of school amid her overseas adventure, Priya has promised her classmates plenty of pictures and will surely have plenty of stories to share.
"It really means a lot I was able to have this opportunity," Priya says. "I'm very lucky and blessed to be able to go on this trip."