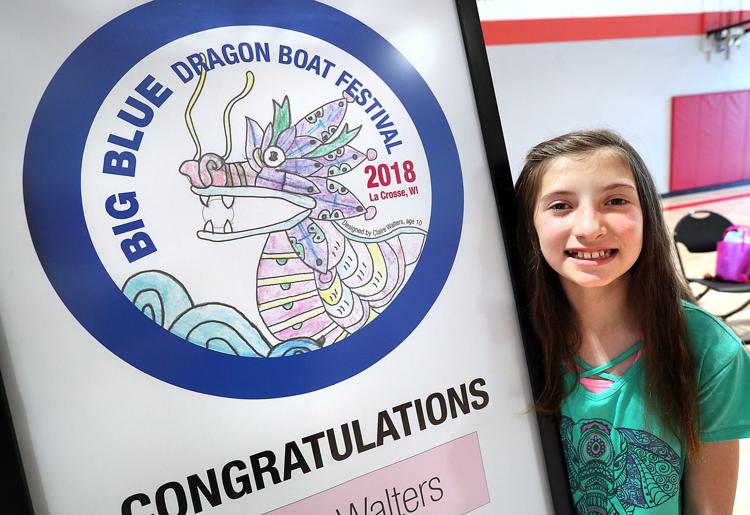 The 10-year-old West Salem girl who created the winning design for the Big Blue Dragon Boat Festival was confident when she submitted her entry and is thrilled at the result.
"I thought I had it nailed," Claire Walters said with a touch of shyness and an ear-to-ear grin Tuesday before her winning design was unveiled at a press conference at the Terry Erickson Boys & Girls Club in La Crosse.
Not wanting to seem like she was bragging, though, the fifth-grader at West Salem Elementary School added quickly, "I'm not trying to be anything, but I'm super excited."
Also announced at the press conference was the festival's first-ever youth ambassador, Vanessa Smith, a 17-year-old junior at West Salem High School who has been on a paddling team during the past three festivals.
"We were first place two times, and third place last year," she said, adding, "But it didn't matter that we didn't win. Winning isn't the most important part. It's about team chemistry and developing a family."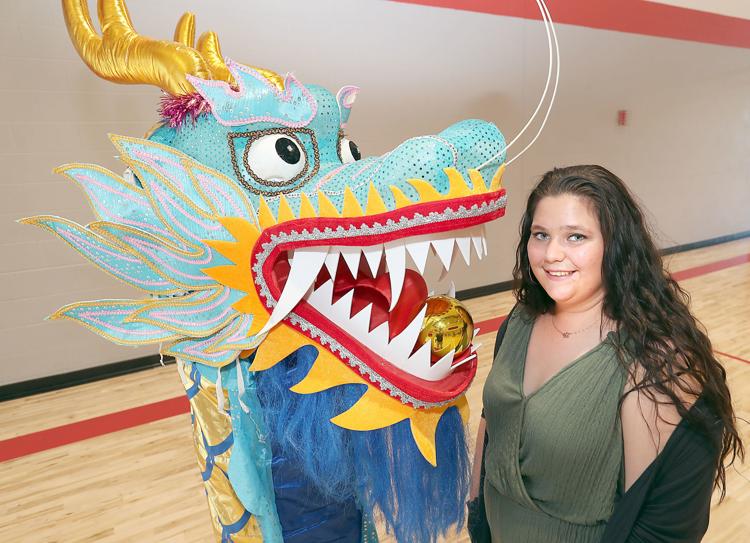 As for that slip to third, though, she insisted that the competition is getting tougher as more youths learn the sport, a goal of Mayo-Franciscan to expand it beyond adults.
Vanessa will represent the festival along with Debbie Koenig of Onalaska, who was revealed last month as Big Blue's Breast Cancer Survivor Ambassador.
Mayo Clinic Health System-Franciscan Healthcare began the annual dragon boat races in 2013 and expanded them into a festival three years later.
Mayo-Franciscan gained a partner for this year's festival, scheduled for July 21 on the Black River at Copeland Park, with the Boys and Girls Clubs of Greater La Crosse becoming co-presenter.
"We're extremely excited to get kids involved in this activity for healthy living," said Jake Erickson, the clubs' executive director.
Members from all of the clubs' locations have signed on to paddle in the youth competition, Erickson said.
"We have two full boats, and it's the highlight of the summer for some of our kids," he said.
Erickson described Vanessa as "very active in our West Salem club and a great choice to represent our clubs.
"Vanessa is a fantastic kid and one of our model members," he said.
The secret to dragon boating isn't necessarily size and muscle, Vanessa said.
"We've had some of the smallest members and still won," she said. "I think it's the boat you're in and the people you're with."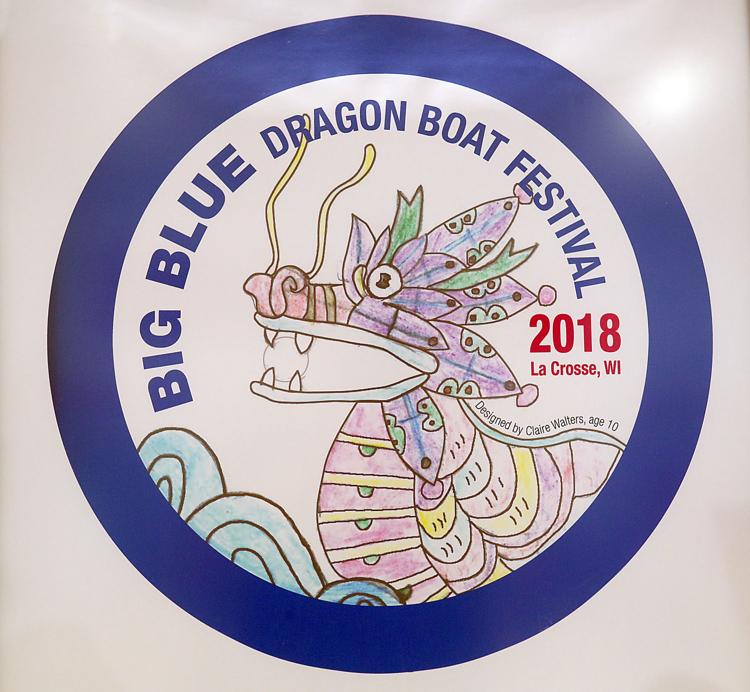 It also is an acquired talent, she said, requiring keeping an eye on the people in front of you, paddling in sync and "making sure you don't smash your fingers," she said, wincing.
Claire's mother, Amanda Allen, attributed part of her daughter's artistic prowess to the fact that "we do quite a bit of arts and crafts at home."
Claire, who goes to the West Salem club every night after school, is "very social," Allen said.
Claire's quick-witted answers to a reporter's questions lent credence to that assessment.
Asked what her favorite class in school is, she said, "Singing, because that's my most favorite thing in daily life."
Quizzed about whether she hates any classes, she said, "There are none that I hate, so I will name the ones I like and don't like. I like art and music — they are my favorite. I like math, and I like science, but I dislike reading — unless it's 'Tolliver's Secret Owl.'"
A vocal student at the Onalaska Music Academy, Claire said her favorite musical style is country. Her favorite artist? "I have many, but a big one is Cam."
Asked whether she might emulate her mother and get on a dragon boat team, Claire responded "I was thinking — maybe when I get older."
Chances are, Ambassador Vanessa will take her under her wing — even as her 11th birthday approaches soon.