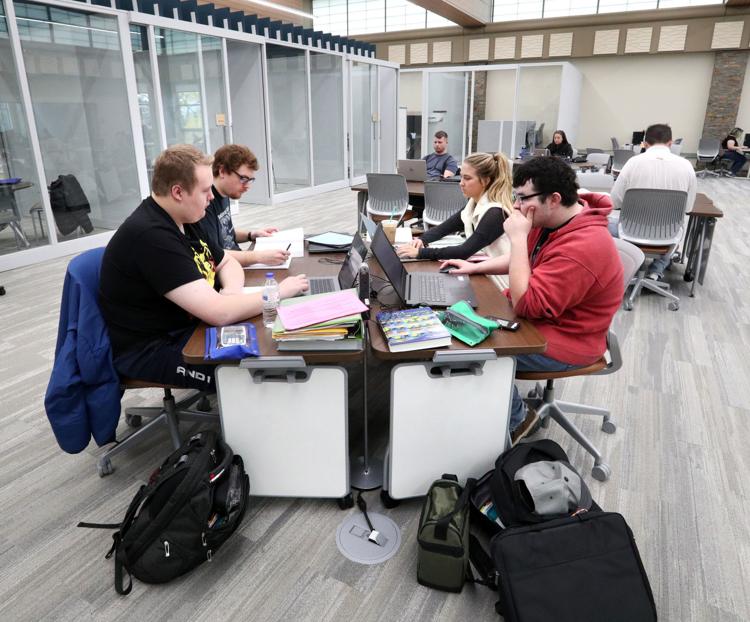 Western Technical College has breathed life into its library with $1.1 million in renovations and additions — including aquarium-style study rooms, extra space for academic support and an array of cosmetic upgrades.
"A lot of people are stuck in the belief that libraries should be quiet, and you shouldn't talk … but that's not the way modern libraries are," said Juan Jimenez, associate dean of general studies at Western.
At an open house for the revamped space, now called the Learning Commons, Jimenez said Western tried to do much more than rearrange the library. It tried to reimagine it.
"We asked ourselves: 'How can we change that vision?'" he said. "Modern libraries are the heart of the community. We wanted this to be the heart of our campus, the center of the Western community."
The Learning Commons still has everything you would expect to find in a library, rows of books and computers.
Now, though, there's a line of aquarium-style classrooms — built from glass and designed to drown out noise — running through the middle of the space.
There's room for tutoring and support services for three of the college's core subject areas: communication skills, health science and math.
And there's a more modern aesthetic that helps the space feel bright, cheerful, school leaders say.
Register for more free articles.
Stay logged in to skip the surveys.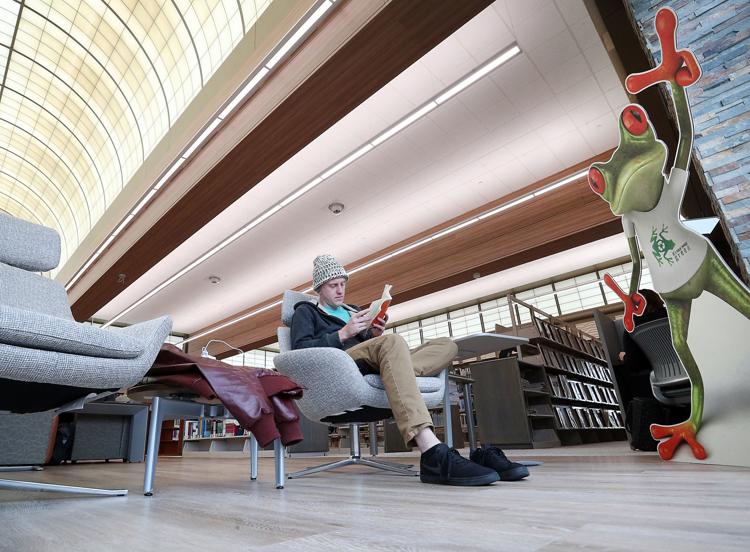 "We were really trying to get the feel of a coffee shop," Jimenez said. "It's amazing when this space is full."
In September, it was full a lot.
According to the university, 359 different students checked in at the Learning Commons during the first month of the school year, compared to 320 students last year.
The length of the average visit also increased, by roughly half an hour.
"I definitely spend a lot more time here, getting help, doing homework," said Jessica Sendelbach, a second-year accounting student.
Added Andy TerBeest, a tutor who's also in his second year in the accounting program: "It's definitely less about the books and more about the study space. I feel that, in a library, you're expected to be quiet. This is a lot more open and laid-back."
The renovation of the Learning Commons caps a transformative few years for Western's main campus in La Crosse.
Through an $80 million referendum passed in 2012, Western was able to update the Kumm and Coleman centers, and build a new parking ramp and horticultural education building.
"We've seen a lot of construction at Western over the past several years," Jimenez said. "I'm glad we were able to do one more project that gives students a great place to come and study."