There have been a few times during the past two years that the only thing that was lucky for a young woman graduating from Western Technical College in La Crosse Saturday was her name.
At the same time Lucky Donovan has been striving to earn her associate's degree in applied science and digital media production, she has shouldered the grief of several personal tragedies.
A brother-in-law died in his sleep in the fall of 2016, and her brother Timmy was killed when a four-wheeler ran over him shortly thereafter. Last year, the 21-year-old native of Cazenovia, Wis., also faced the pressure of helping nurse her mom, Gay, and dad, Joseph, through serious heart ailments.
The young men died right around finals, and her parents' illnesses occurred about the same time the following year.
However, instead of playing the sympathy card about sleeping on a couch in Gay's hospital room for two weeks of her mother's month-long hospitalization, she said she was able to keep up with her coursework on her laptop.
"I always try to work very diligently … and I work ahead so I'm done early with big projects," said Donovan, who will graduate as salutatorian with a 4.3 GPA, after being president of the Western's National Honor Society.
She also is a member of the Phi Theta Kappa Honor Society and received a WTC Presidential Award for volunteer service, logging more than 100 volunteer hours.
Asked whether her classmates labeled her an "egghead" or otherwise teased her for her work ethic, Donovan laughed and said, "They ask, 'Why are you LIKE that?'"
Similarly, when everybody was at the library to study for a test, prepare a paper or work on a project, Donovan's classmates gnashed their teeth and rolled their eyes when she announced she was done and packed up to go home early, she indicated, chuckling again.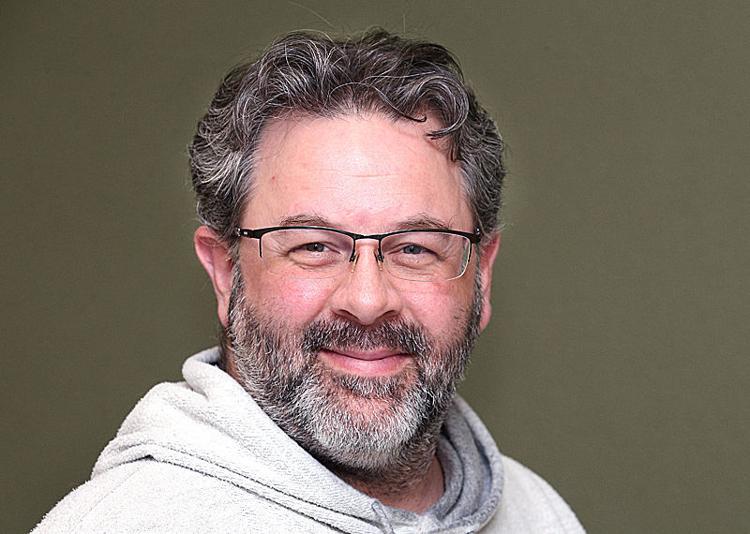 Donovan's ability to maintain a GPA is part of her DNA, said Jake Griggs, an instructor in digital media presentation who also chairs the school's Digital Media Production Department.
"She's very determined and very driven," Griggs said. "She sets a very good example for when life's circumstances come up, we can dust ourselves off and keep going."
Donovan's courage in facing obstacles is inspirational, he said.
Griggs, who lives near Winona, characterized Donovan as "one of those people who is the glue for the group. Her classmates respect her. She's been a joy to teach."
Donovan began her collegiate studies at the University of Wisconsin-La Crosse, where she intended to major in microbiology until she realized it "didn't fit my personality and wasn't what I wanted to do."
During a field trip in search of microorganisms, she said she realized she was on the wrong path.
"I wanted to cure cancer," she said. "I wanted to save the world, but I realized I would have to go to school for eight more years."
Instead, Donovan shifted to WTC and pursued her longtime interest in digital media.
She is happy about the transfer, saying that the school's size is more to her liking, and her class of 15 is more like a close-knit family.
"We know each other, and we hang out," she said.
Donovan hopes to move to Madison and land a job in communications, possibly focused on marketing.
Griggs and Donovan found common ground in that both have photography businesses — Griggs mostly during the summer when he isn't teaching, and Donovan whenever the occasion arises.
Donovan, who started her business, Born Lucky Productions, in 2016, began dabbling in professional photography in 2014, when classmates asked her to take senior pictures; Griggs dubbed his business with the simple, user-friendly Jake Griggs Photography.
Asked which type of photography presents the biggest challenge, Donovan said, "I think weddings are a huge struggle for everyone, because you never know what you're going to get."
A lot of wedding photography depends on the rules of churches or other venues, with some allowing free movement while others restricting access; some say no flash, while others don't mind.
Donovan's go-bag to photo shoots, especially weddings, includes a variety of items one might not expect, such as clothespins, bobby pins and an umbrella.
Asked why she would need clothespins, of all things, she said, "You never know when a bride's dress might break."
She recalled one such wardrobe malfunction at a wedding that was supposed to start at 1 p.m. but the bride was nowhere to be found. It turned out that she was in a restroom, wrestling with her dress.
"I fixed it," she said. "Even though I can't say I saved the day, I kind of did."
Donovan came by her first name in part because she has 13 siblings, as well as the fact that "Mom and I almost died when I was born.
"I was Dad's 13th child, and they were running out of names. He was sitting in the car (in the hospital parking lot) and he asked God what he should name me. And Lucky popped into his head."