Jeremy Miller climbed another rung in the legislative leadership ladder on Thursday when Minnesota Senate Republicans elected the Winona business owner as the next Senate president.
Miller, in his third term representing District 28, also is chairman of the Jobs and Economic Growth Finance and Policy Committee. As the next president, he will preside over Senate discussions.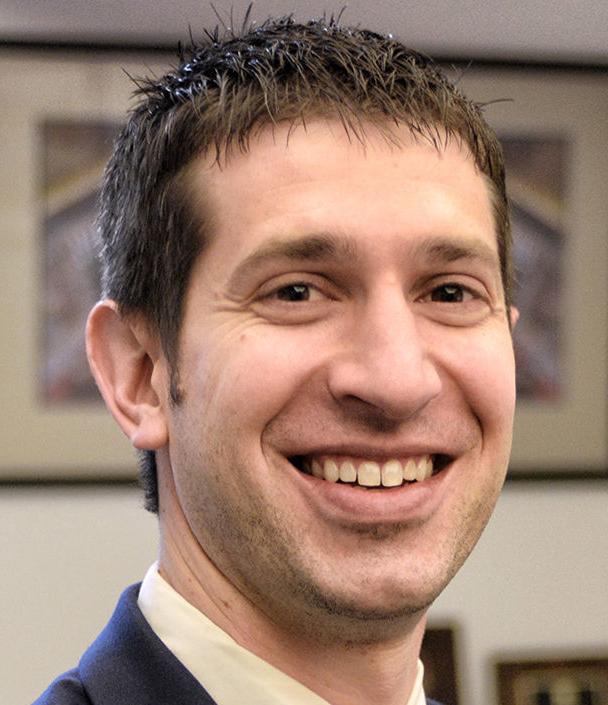 "My first goal is to continue representing the people of Fillmore, Houston and Winona counties," Miller said. "I'm looking forward to continue working hard for them, but I also look forward to this new responsibility."
It is believed that Miller, 35, is the youngest Senate president in state history. It's a position normally assumed by the second-most senior senator.
Miller, whose district includes Winona, Fillmore and Houston counties, served as the Deputy Majority Leader during the 2017-2018 legislative session.
He's taking over the position previously held by Michelle Fischbach, who resigned from the Senate in May after 22 years to become lieutenant governor when Tina Smith left that post to fill Al Franken's seat in the U.S. Senate.
Miller, who co-founded the bipartisan Purple Caucus in 2013 to help bring Democrats and Republicans together, is known for his ability to work with members of the opposite party, something that both sides have said will be vital when the next legislative session begins Jan. 8.
Miller disputed the claim that the last legislative session, which ended without tax conformity and budget bills, was unproductive.
"We did a number of different things, whether it was lowering the cost of health care, major tax reform, major investments in roads and bridges, getting Wisconsin to the table to fix the tax reciprocity issue, major bonding proposals, including two projects in this area, the Winona State Education Village and the Lanesboro dam," Miller said. "That was with divided government. Now the House and Senate are divided.
"I think Minnesotans like divided government; it's pretty clear. I'm optimistic we'll continue to get good things done for the people of this state."
Minnesota is the only state in the nation with a divided Legislature. Democrat Tim Walz will be the next governor, and the DFL also flipped 18 seats to gain a majority in the Minnesota House.
Miller said that while he doesn't always agree with the governor-elect, the two have a good working relationship. Walz was the congressional representative from southern Minnesota for the last 12 years.
"We're always both willing to listen and work together toward solutions," Miller said. "I'm looking forward to working with him."
Sen. Paul Gazelka (R-Nisswa) was unanimously re-elected as majority leader.
DFL House lawmakers picked Rep. Melissa Hortman (Brooklyn Park) as speaker, Ryan Winkler (Golden Valley) as majority leader and Liz Olson (Duluth) as whip.
"We have some very significant unfinished business from the last session. And so we will get started right away looking at tax conformity, addressing the opioid epidemic, nursing home abuse and neglect and other issues that were wrapped up in that 990-page bill," Hortman said of the omnibus bill that Democrat Gov. Mark Dayton vetoed at the end of the last session.
Former speaker of the House Kurt Daudt was elected as minority leader Friday morning by House Republicans.
Senate Republicans could provide a check on some of the policies that Walz and House Democrats have proposed, such as increasing the gas tax and expanding the state's MinnesotaCare health insurance program, Gazelka said.
He said they need to work on lowering the cost of health care, as well as passing a balanced budget and altering the state's tax code so it aligns with federal changes.
Regarding gun laws, he did not note any particular policies but said legislators were exploring some ideas last year and could look for areas where they agree with Democrats.
Jessie Van Berkel of the Star Tribune contributed to this report.
"I think Minnesotans like divided government; it's pretty clear. I'm optimistic we'll continue to get good things done for the people of this state."

Jeremy Miller, Minnesota Senate president-elect
Get local news delivered to your inbox!
Subscribe to our Daily Headlines newsletter.