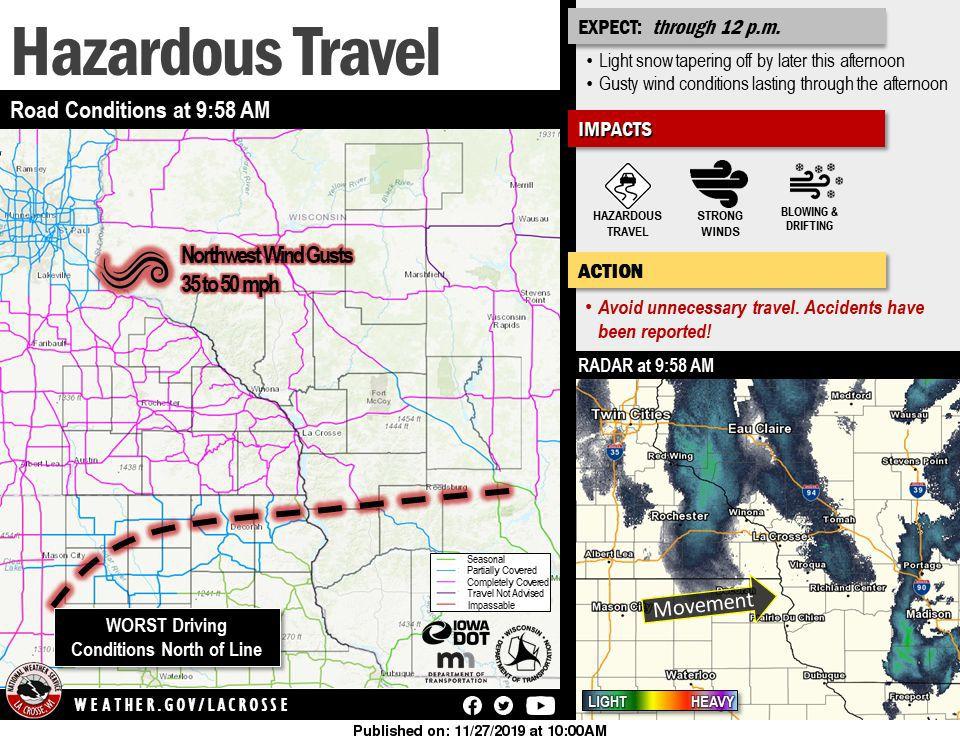 Snow will be diminishing, but travel will continued to be hazardous this morning. Wind gusts of 35 to 50 mph are expected through the afternoon
There have been numerous reports of slide-offs, and authorities stress the importance of slowing down. Westbound traffic on Interstate 90 in La Crosse County was shutdown about for two hours Wednesday morning because of a weather-related crash. It has since reopened.
Although many schools are closed the day before Thanksgiving, others have called off classes today because of the weather, including La Crescent, Onalaska Luther, North Crawford, Viroqua and Winona.
The National Weather Service posted a winter storm warning from just north of La Crosse to northeast Wisconsin. In far northern areas of the state, including Bayfield, Ashland and Iron counties, snowfall totals could reach as high as 20 inches.
The storm brought rain and thunder to southern Wisconsin where the temperature was 50 degrees in Milwaukee Wednesday morning.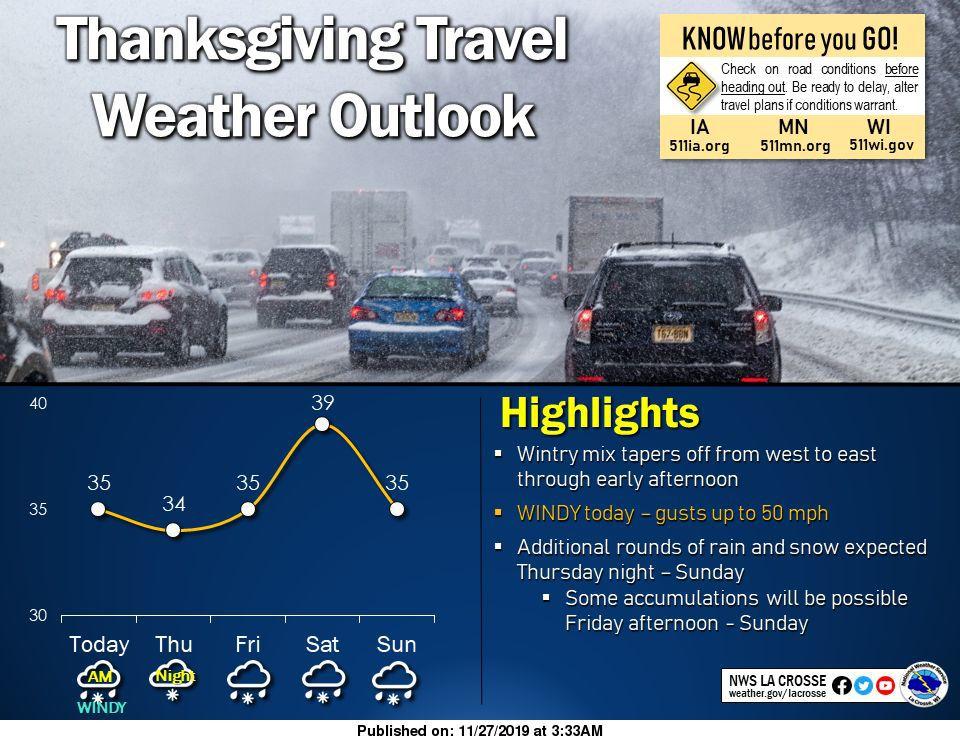 The forecast in La Crosse calls for dry weather on Thanksgiving, but a mix of rain and snow could return Friday afternoon.
Key links when winter weather strikes
---
From Tribune files: 70 years of Thanksgiving ads from La Crosse area grocery stores
1924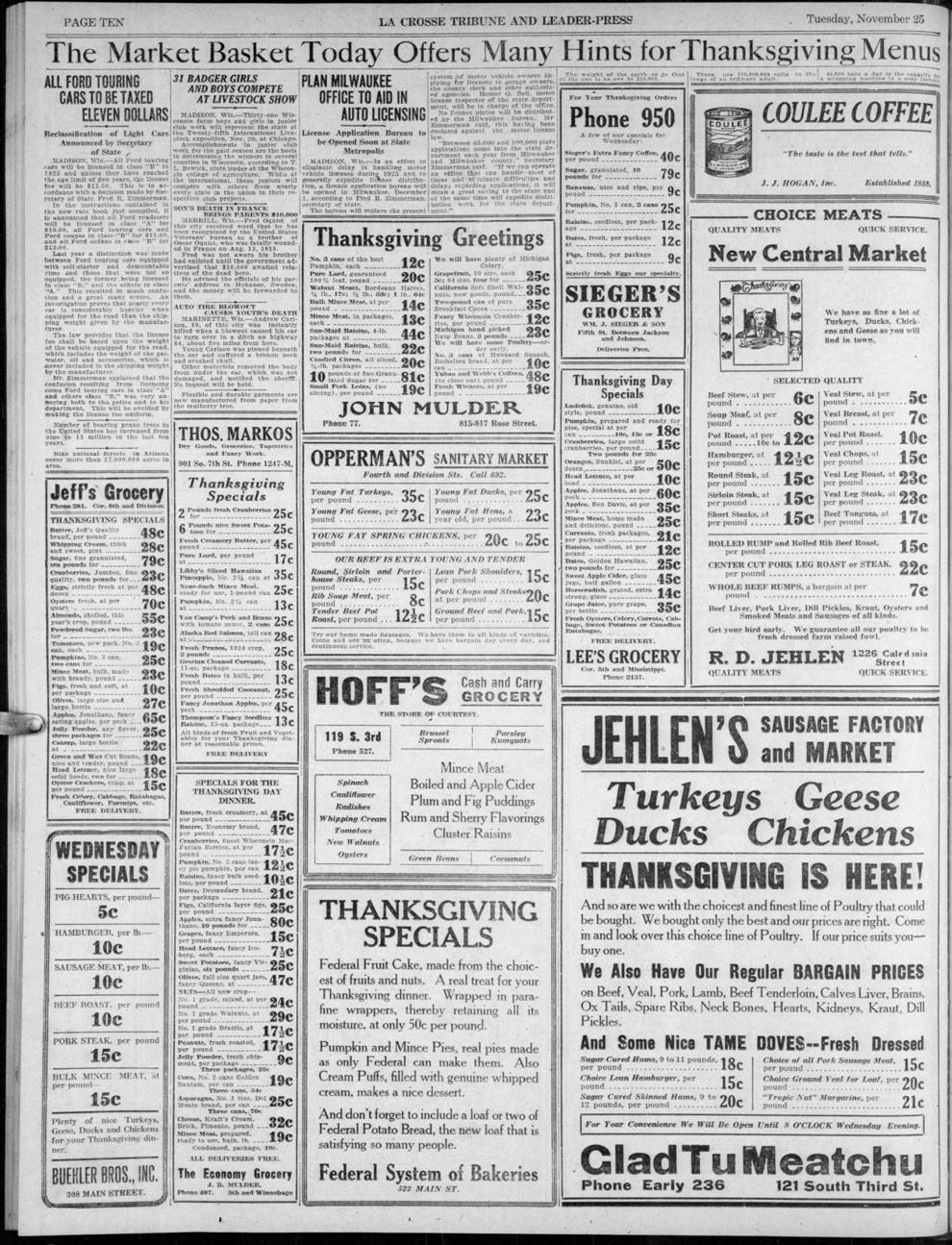 1930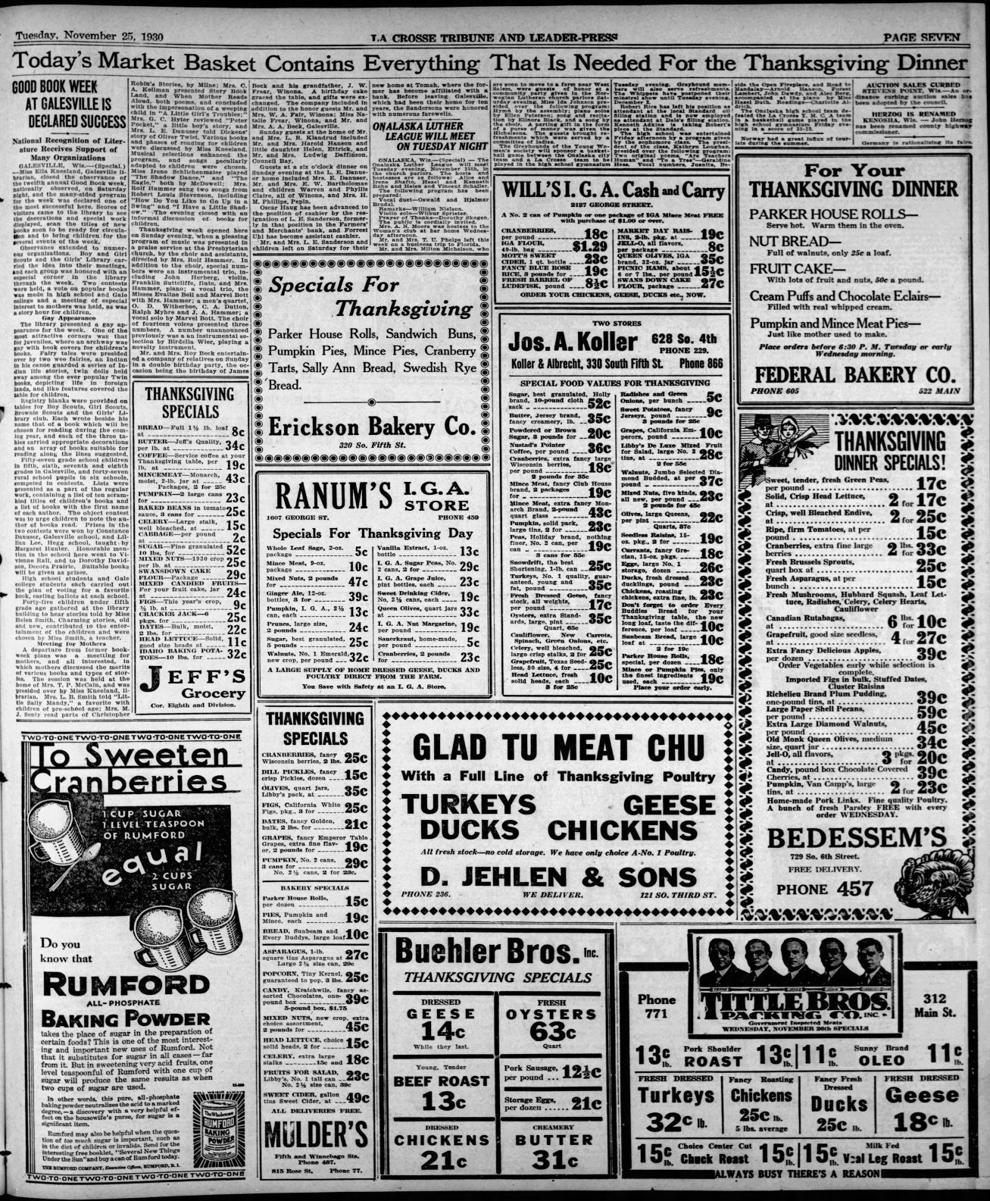 1934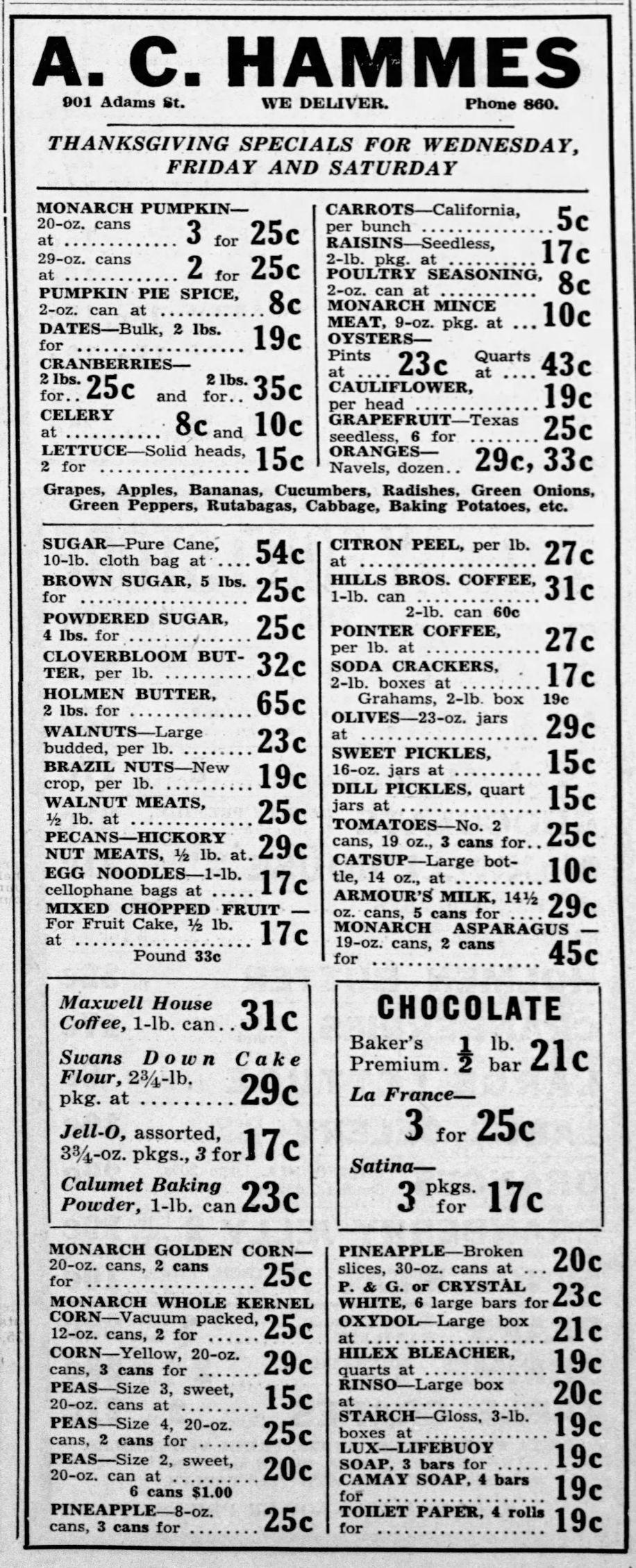 1946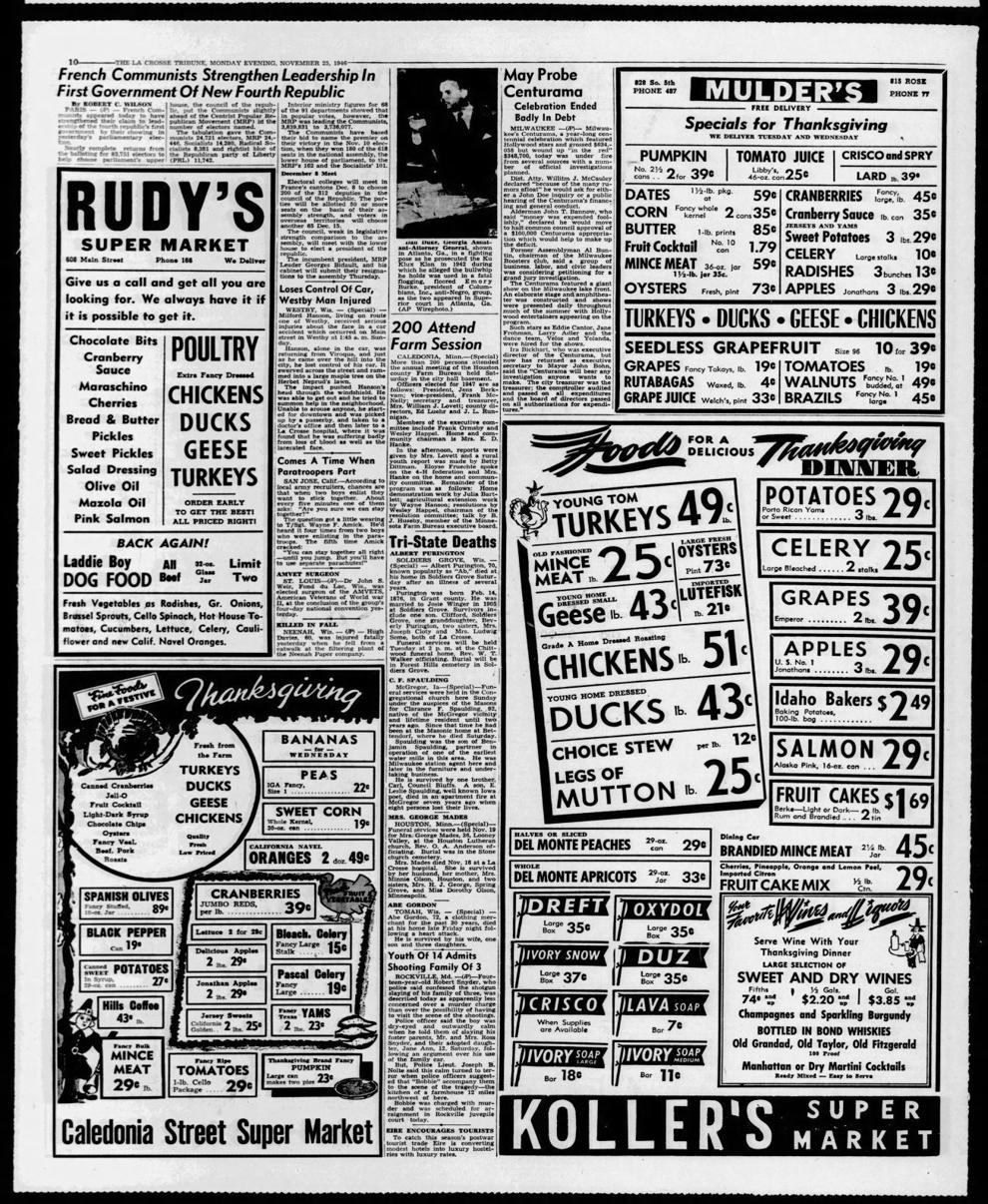 1947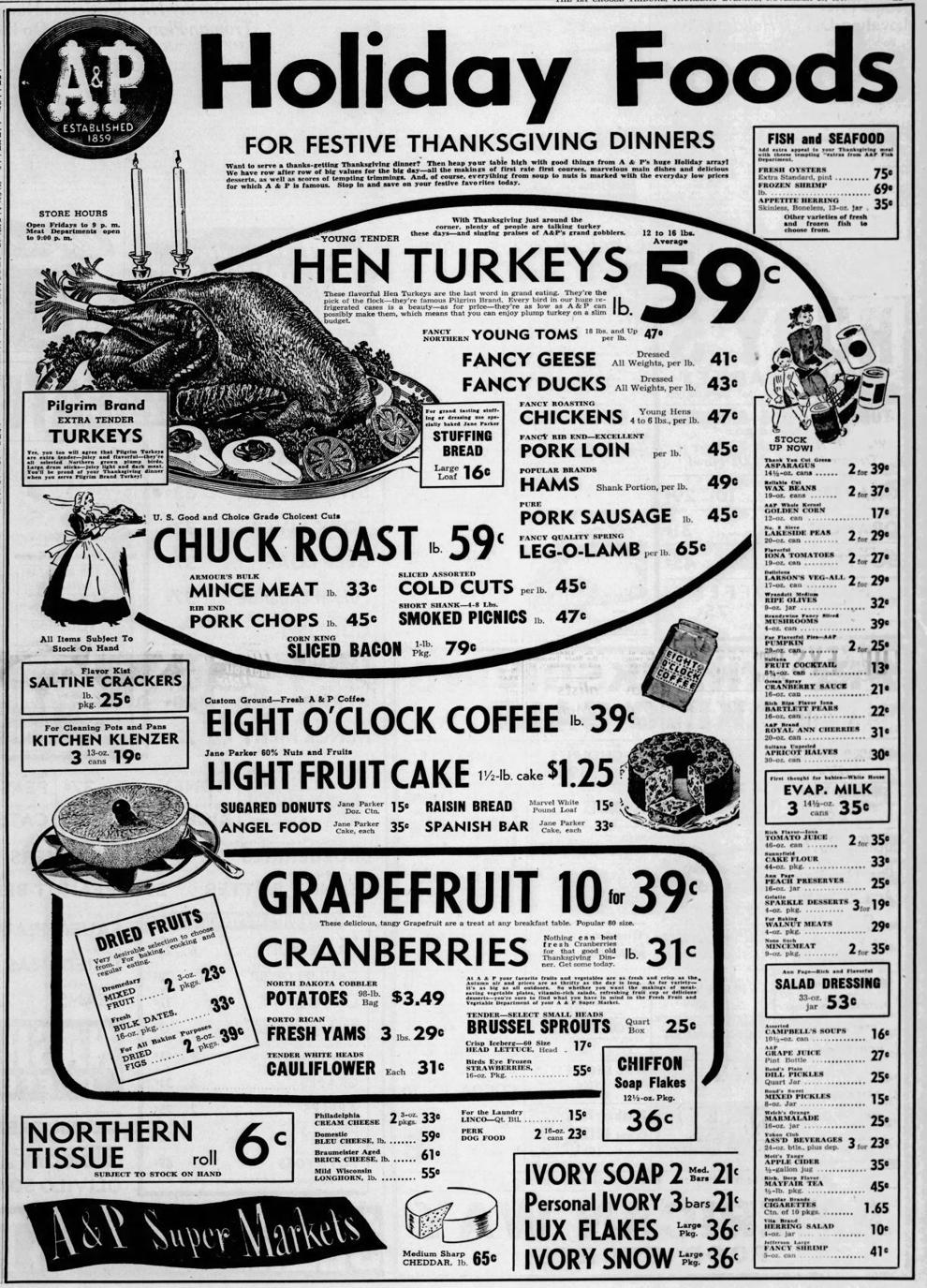 1951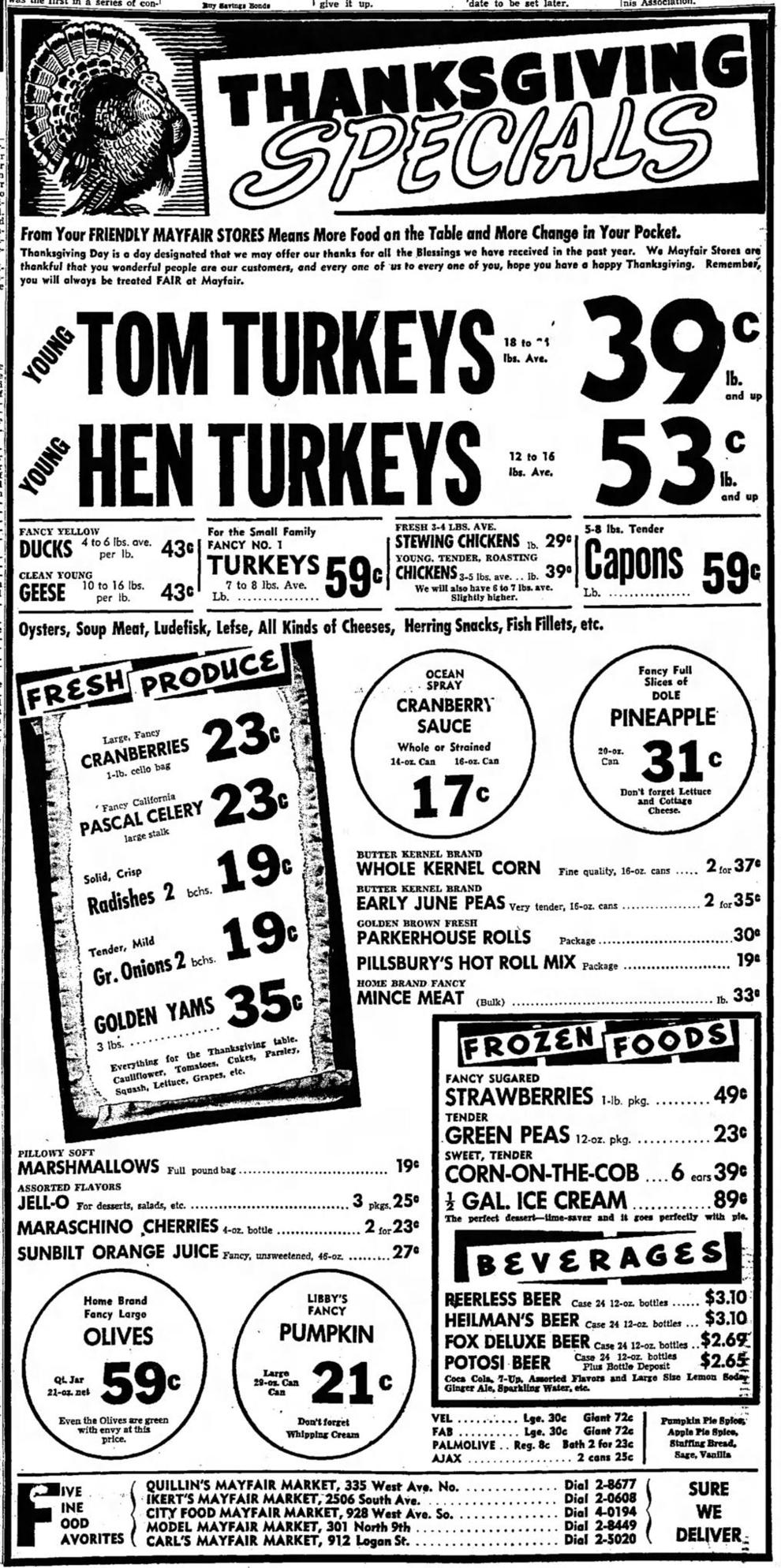 1953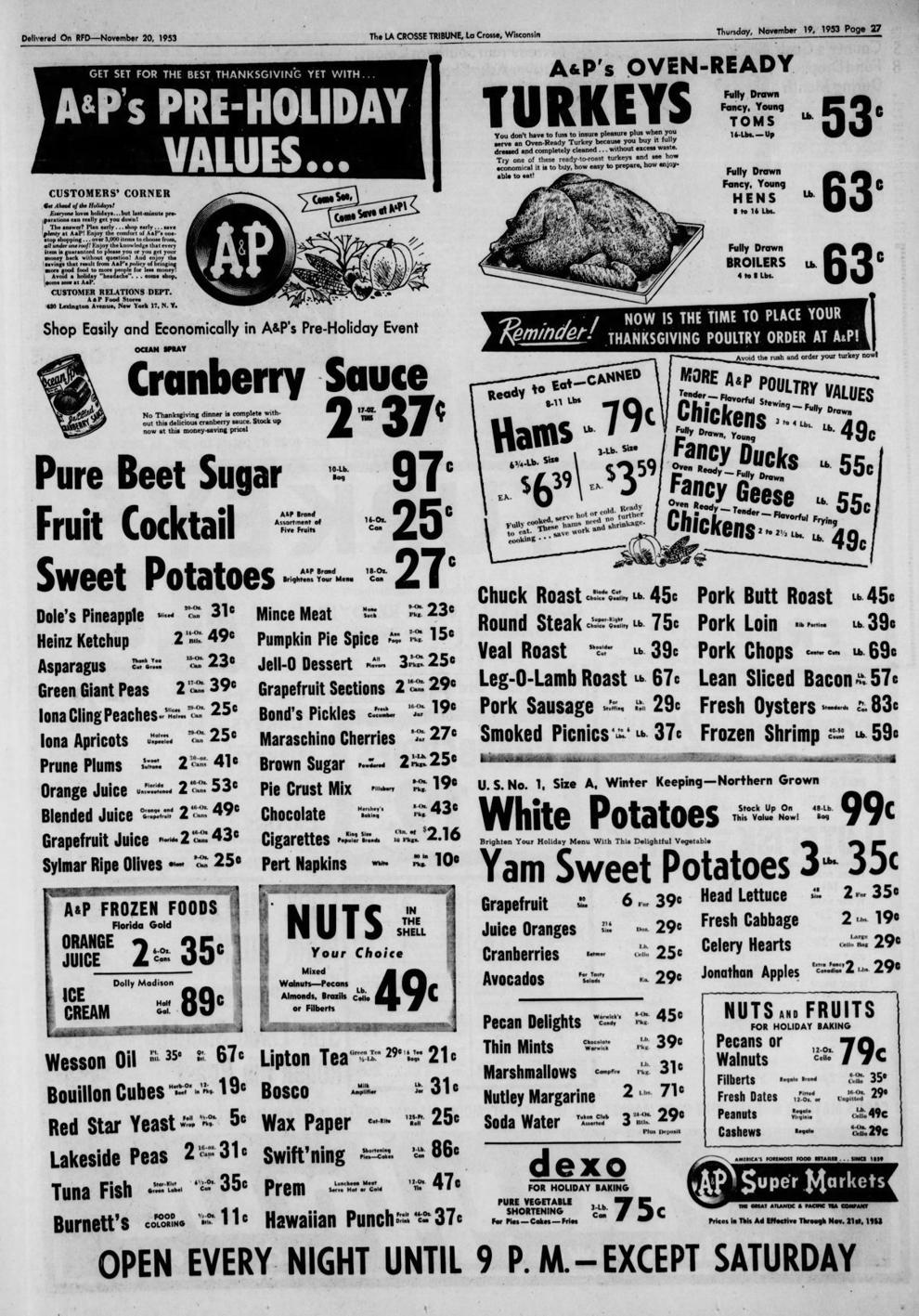 1958

1962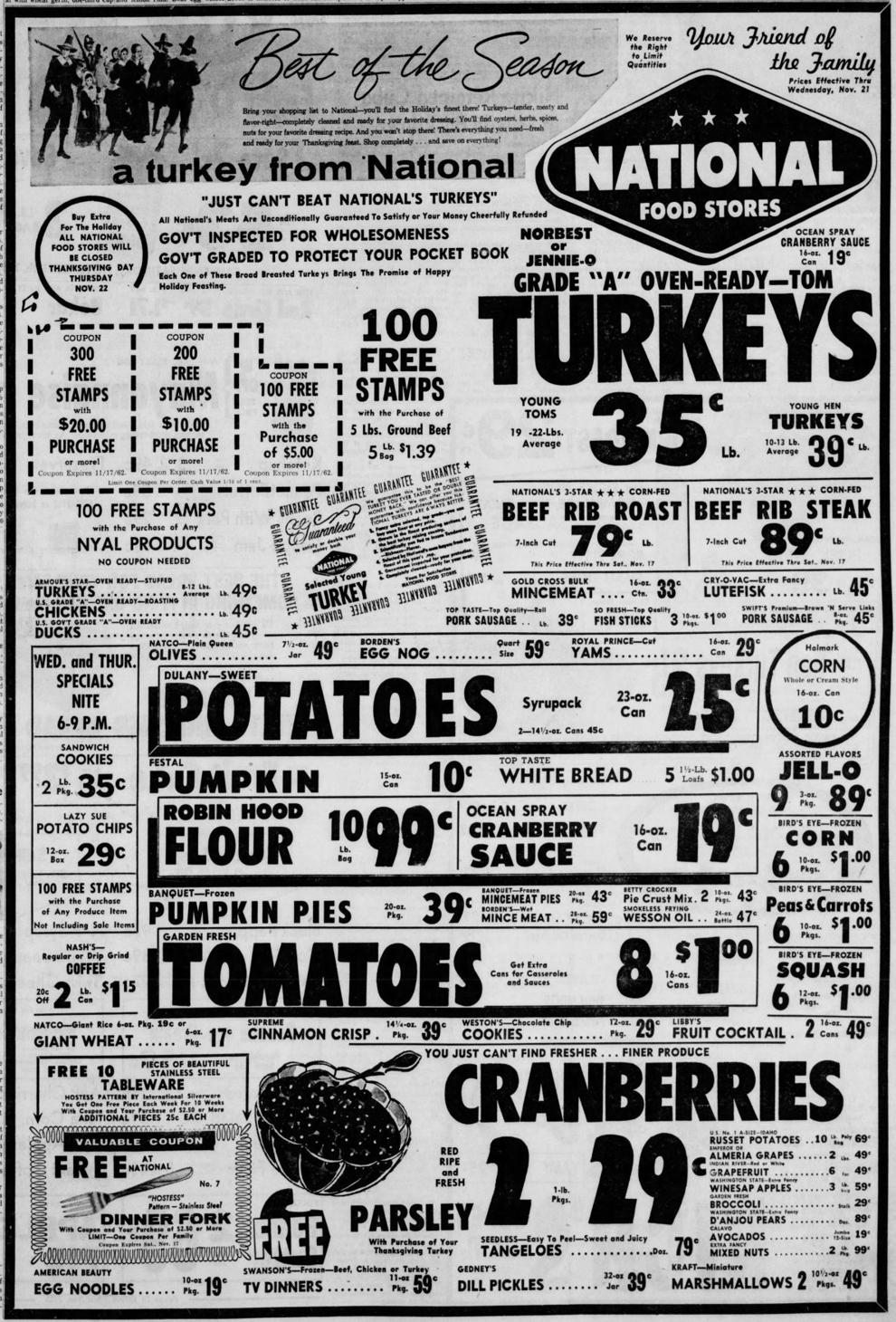 1963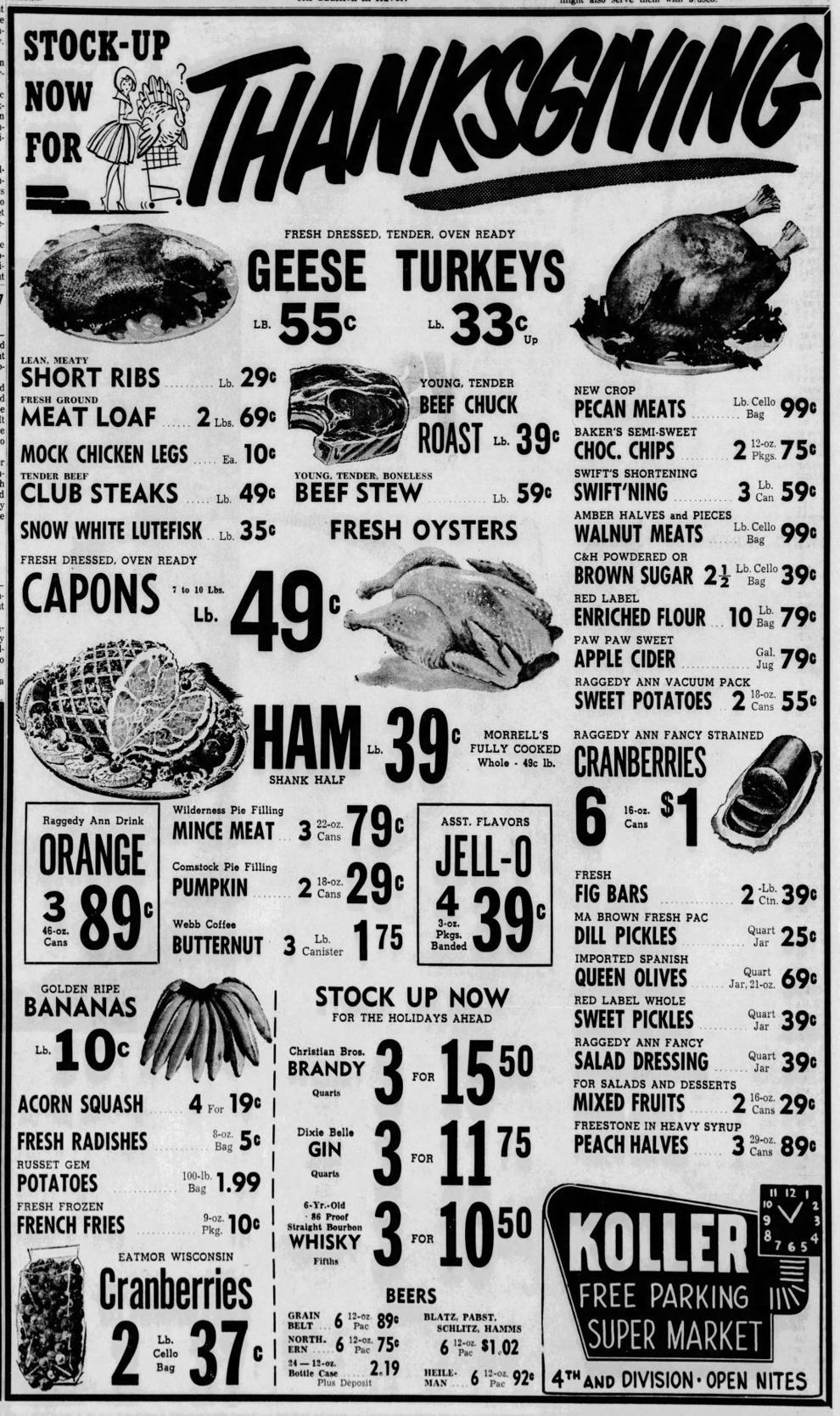 1976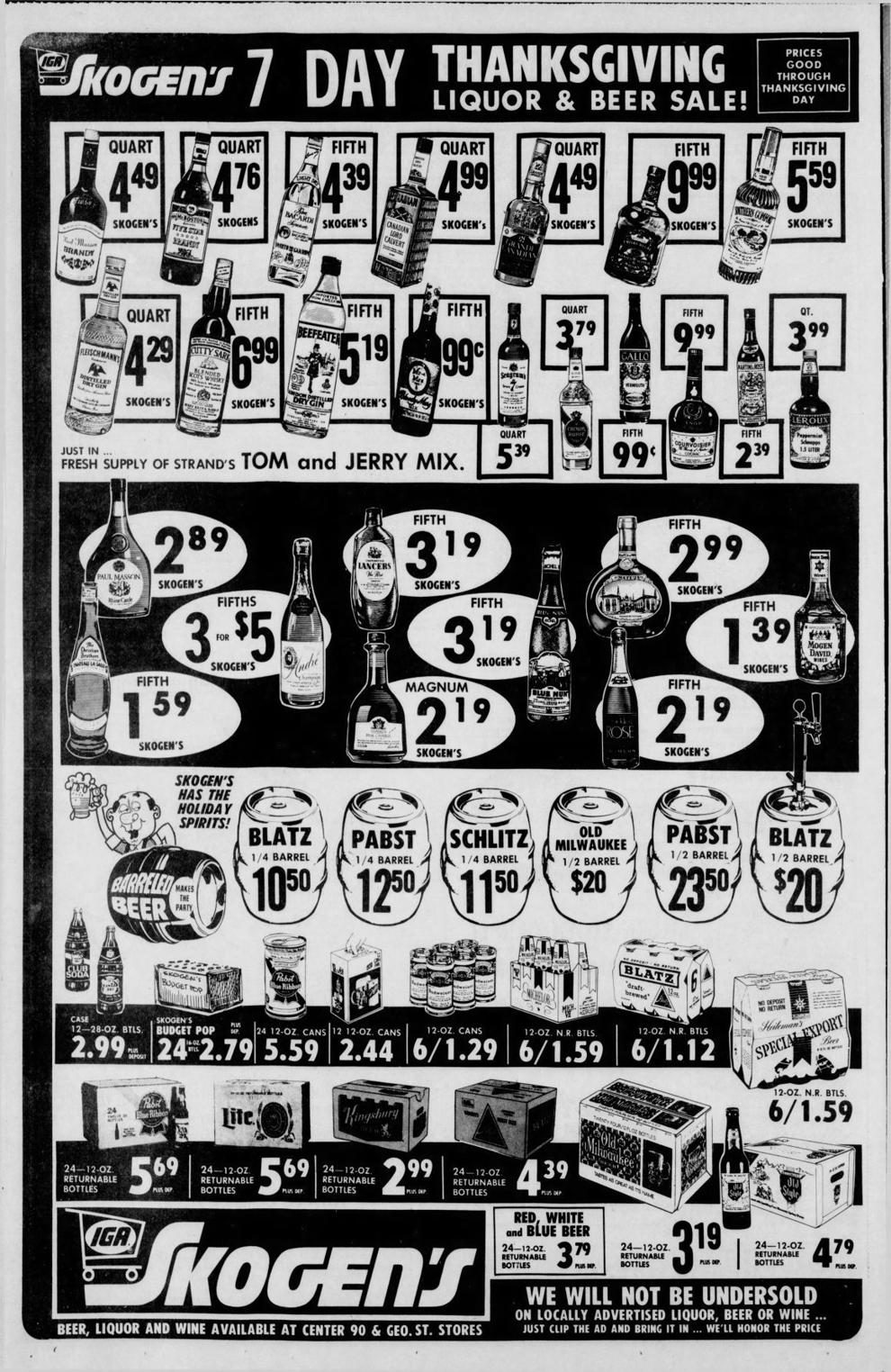 1979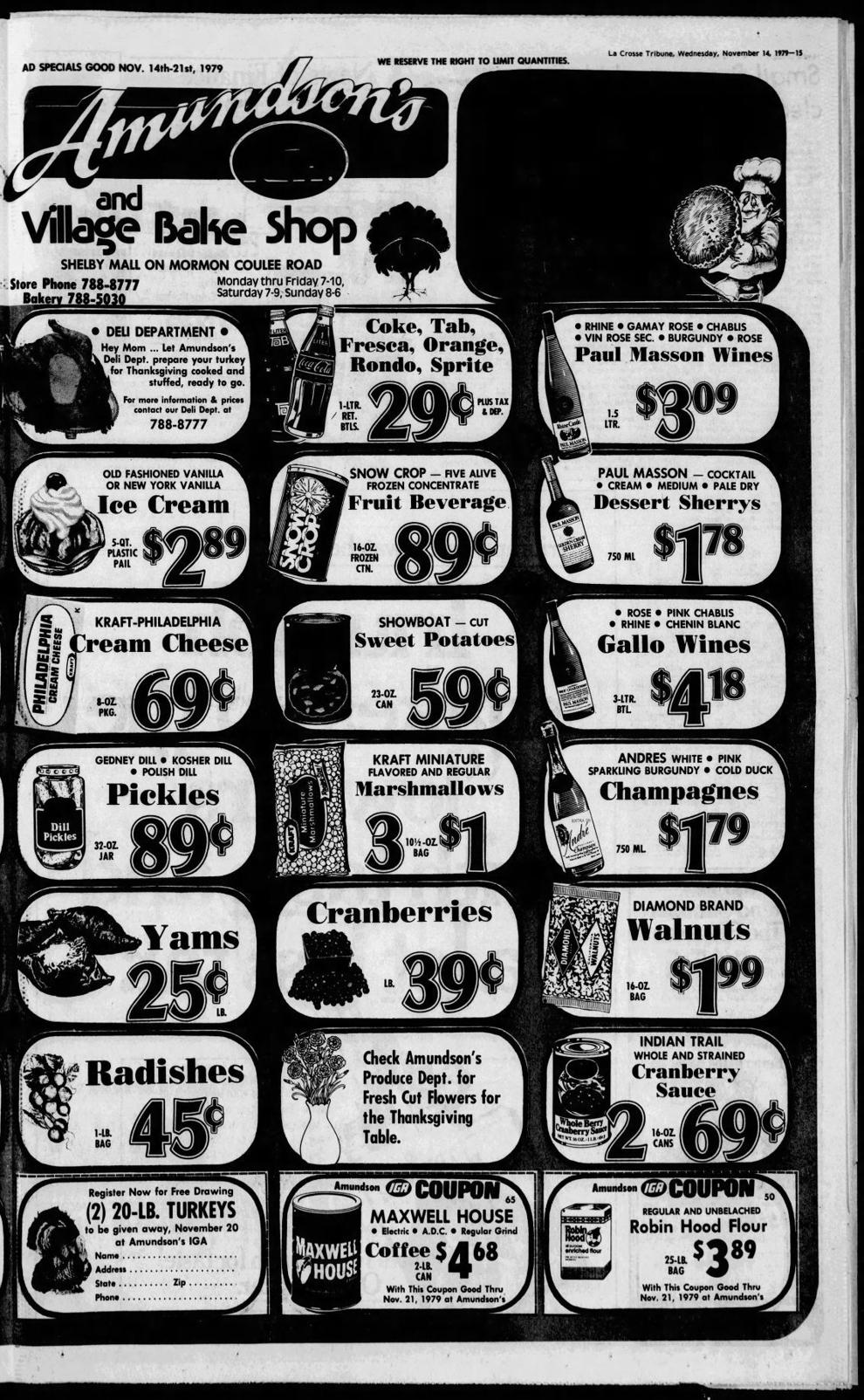 1980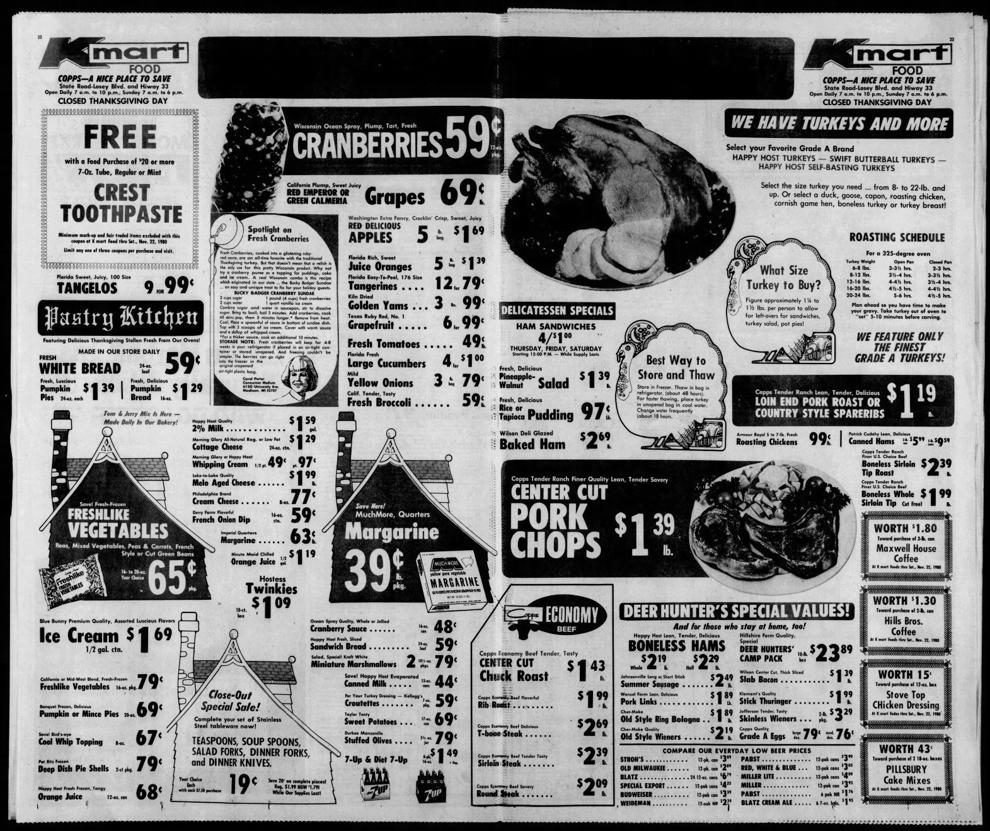 1984
1989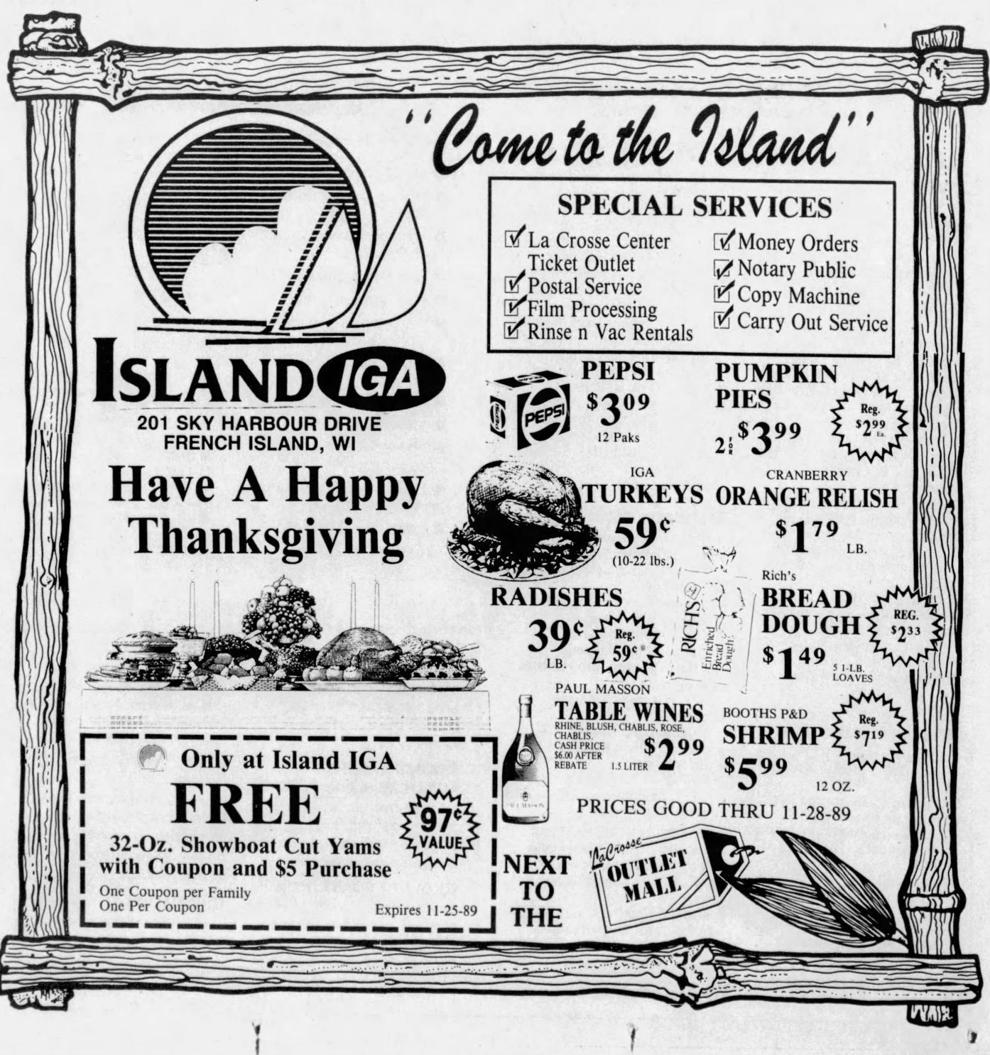 1993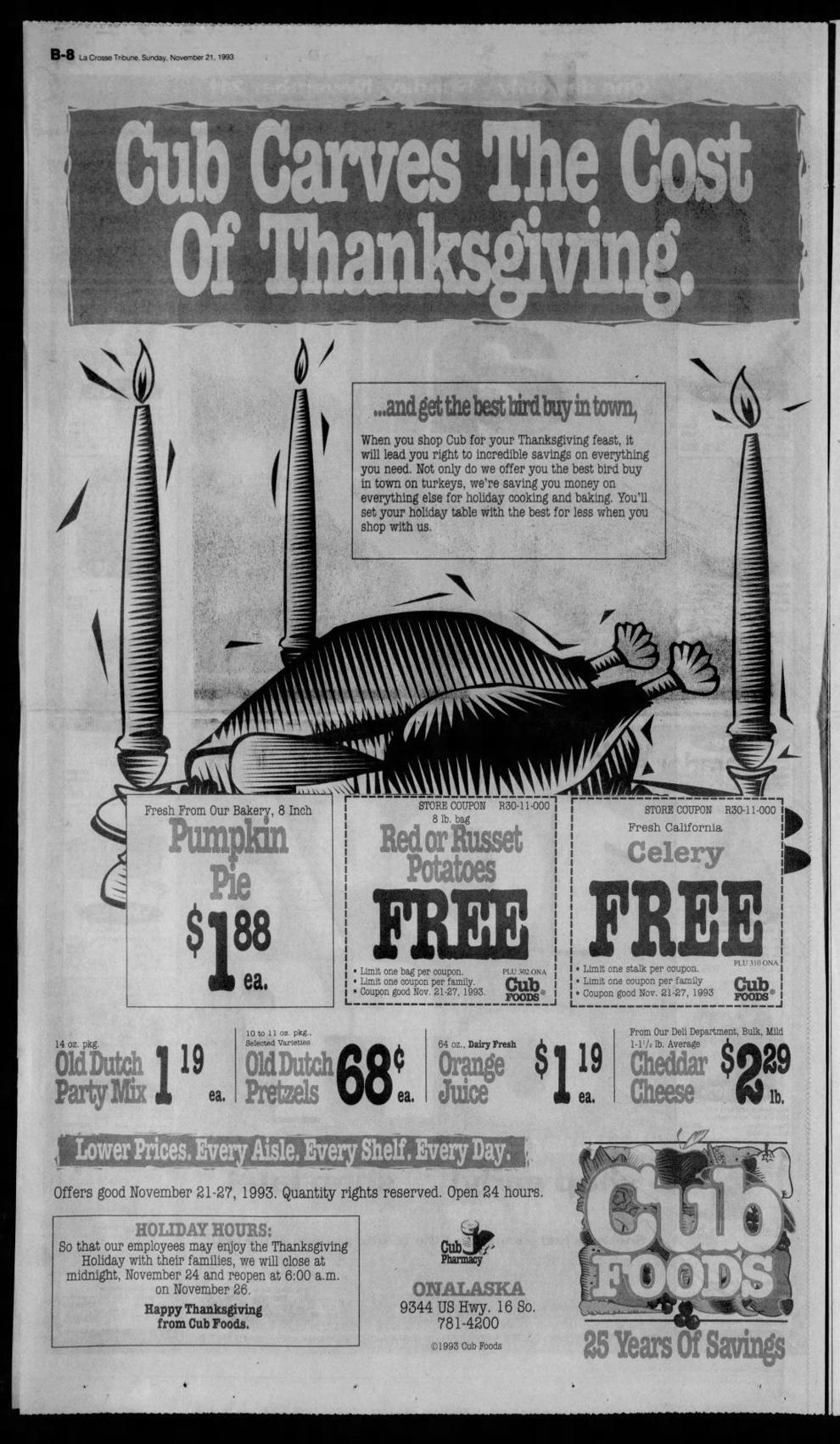 Discover what the best holiday deals were at Osco Drug, Woolworth, Montgomery Ward, Jack Robinson's TV and Sales and Service, Doerflinger's, R…
Valley View Mall opened its doors at 9:30 a.m. July 31, 1980, in La Crosse. Here's a look back at the early years of the city's biggest shoppi…
Here's a look at some former area restaurants that have closed for good.
Here's a look at some former area restaurants that have closed for good.