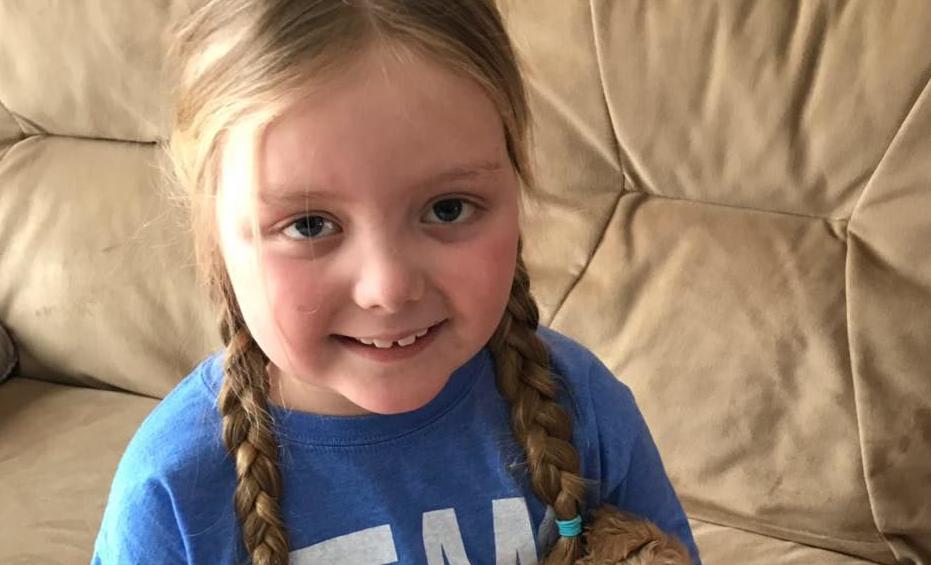 Dog lovers are a dedicated bunch.
When 7-year-old Emma Mertens of Hartland, Wis., sent a request for pictures of playful pups, from dachshunds to dalmatians, she received well over 101.
With her family living busy lives and some members suffering from allergies, the young dog lover is unable to have her own, instead getting her canine fix pet sitting for neighbors and petting pooches who pass by.
It was the joy Emma gets from a furry face and a wagging tail that led her to seek a little canine comfort after being diagnosed with an inoperable, diffuse intrinsic pontine glioma brain tumor in January, asking for nothing more than adorable dog photos.
Kind-hearted owners worldwide responded in force, sending Emma more than 200,000 photos, letters and well wishes on behalf of their portly Pomeranians, sweater-clad Shih Tzus, lumbering labs and impossibly fluffy huskies — her favorite breed, along with German shepherds.
"She was pretty amazed, pretty surprised," Emma's father, Geoff, said in a phone interview. "We literally feel like the whole world is rallying around her."
Emma was a happy, healthy little girl when she began experiencing flu-like symptoms and a headache during "a normal weekend playing out in the Wisconsin snow," Geoff says. Undergoing emergency surgery to reduce brain swelling, doctors discovered DIPG, an aggressive tumor that forms in the brainstem and is the leading cause of death from pediatric brain tumors. Only 10 percent of those with the condition live for two years after diagnosis, with the median survival duration nine months, according to the Michael Mosier Defeat DIPG Foundation. Nationwide, between 200 to 400 children, typically between age 4 to 11, are diagnosed annually.
"(We felt) obviously devastation," Geoff says of the reaction of himself, wife Tammy and their two older sons. "Our daughter's life is cut short. This is a horrible, horrible diagnosis."
Emma has found comfort in the outpouring of love from some of the 43 million dog owners in the United States, as well as those around the world. Emma has gotten so many missives that the Mertens family switched first to a P.O. Box, then asking for messages via email when the postal load became too much. When the inbox reached max capacity (3,000 emails) within an hour, they began requesting submissions through the Team Emma Facebook page.
Locally, Coulee Region Humane Society staff jumped at the chance to fulfill Emma's wish for some puppy love during a difficult time.
"All of us at CRHS can relate to Emma and her love of dogs. That's why we do what we do," said Taylor Bates, marketing and events coordinator for the Coulee Region Humane Society. "We see difficult situations and mistreatment of animals every day. It can often be discouraging and frustrating for us when we're working hard to save these animals. But seeing Emma's absolute love of dogs and positive attitude despite her diagnosis is really uplifting and encouraging."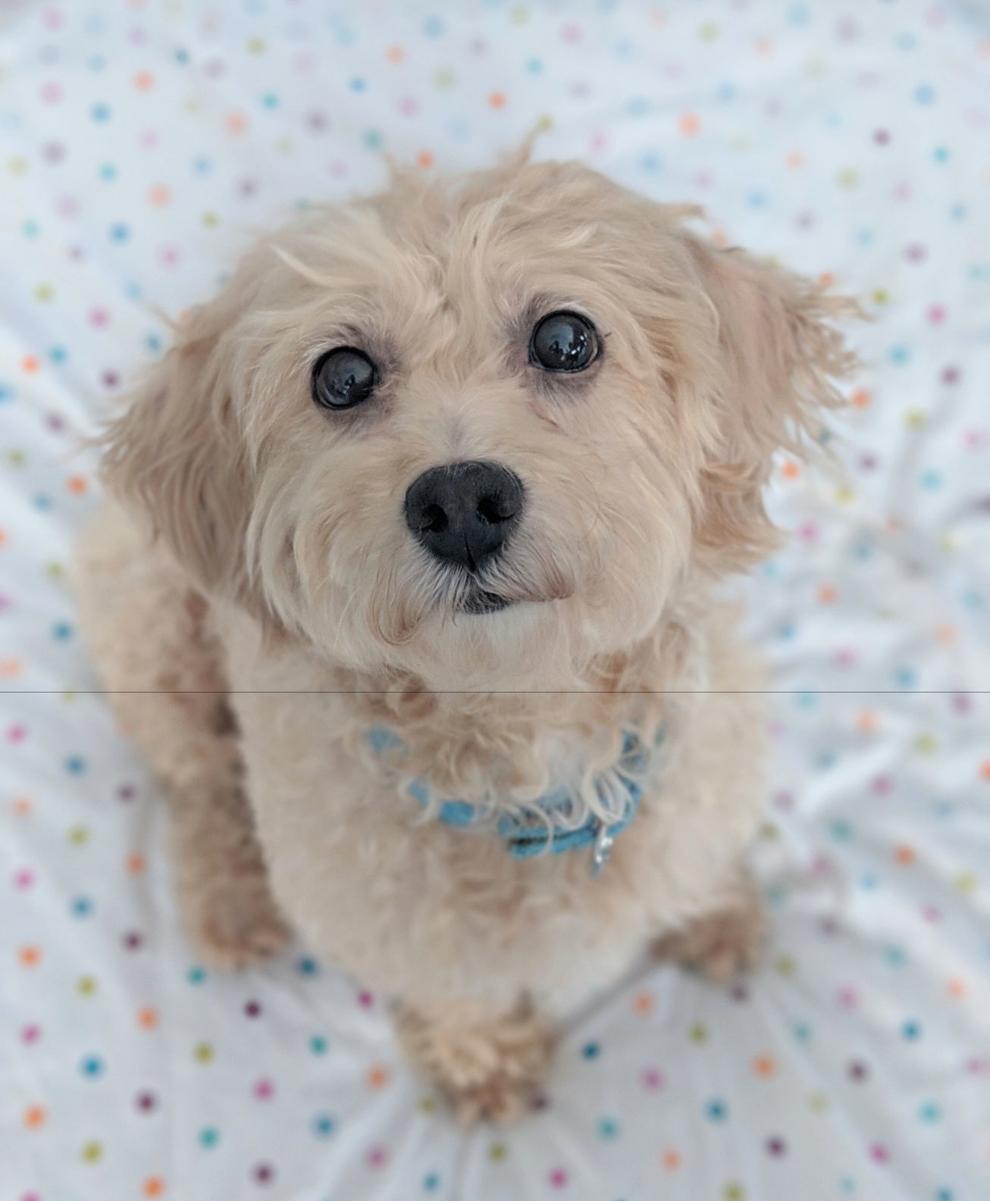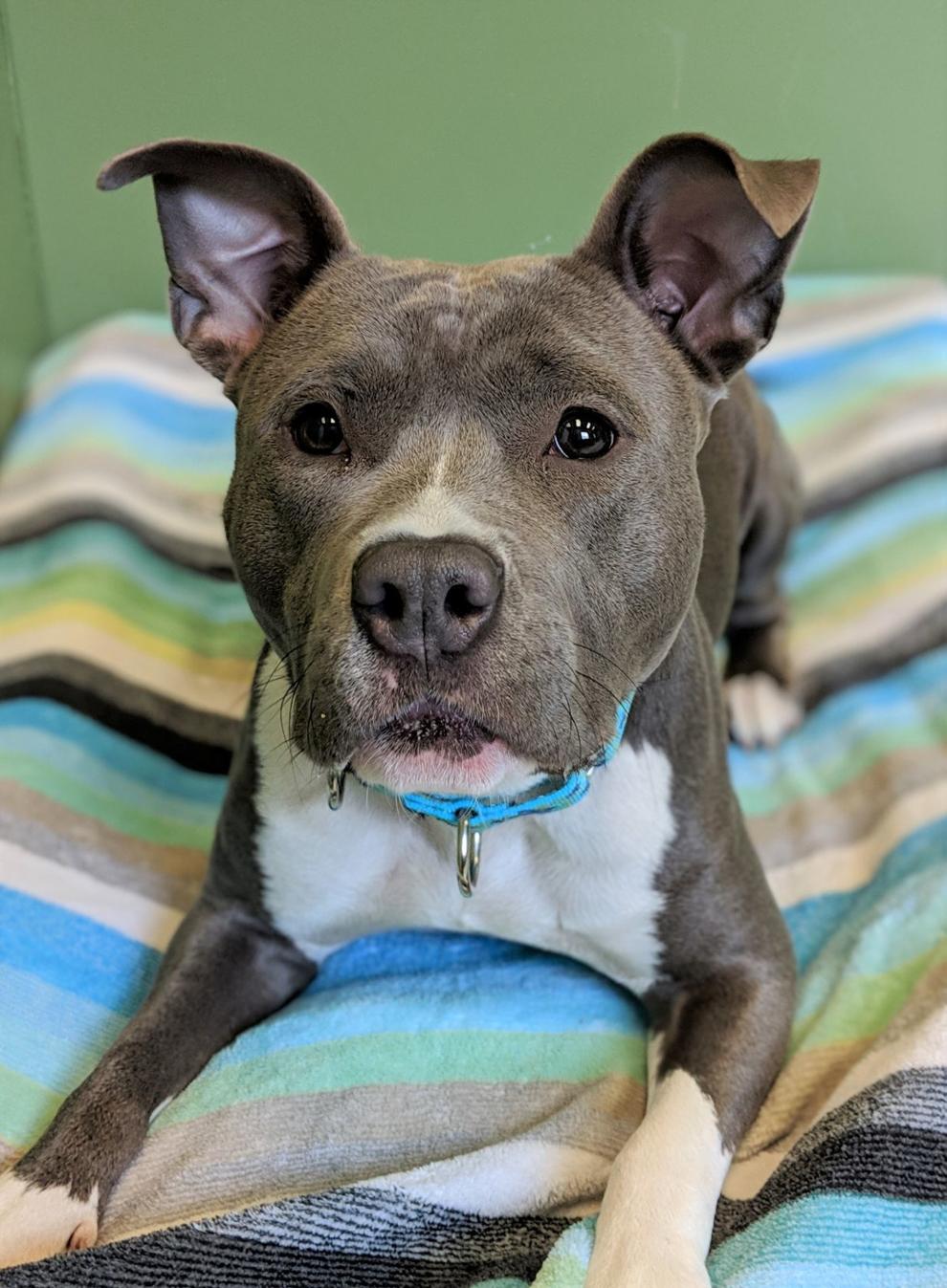 Bates and staff sent Emma 10 cards last week featuring dogs who had health issues or remained at the shelter for an extended time before being adopted: Huskies Lady and Sheba were both dangerously overweight with severe dental issues, pitbulls Pria and Sunshine were overlooked due to their breed's stigma and Maltese/poodle mix Honeycomb suffered in a puppy mill, but all have since found loving homes and are thriving.
"We wanted to show her that even when you're down, there is still good in each day," Bates said. "Our animals come to us because they're orphaned, abandoned, sick or neglected. But even so they still seem to maintain a positive outlook and hope for the best. ... Because we work with animals every day, we see first-hand the positive impact that animals can have on people's lives. Whether people come in to adopt or just look at the animals, everyone seems excited and happy for interactions with our animals. We thought that this would be an easy way for us to do something for someone in need."
Along with the pictures and GIFs of snuggly pugs and frolicking collies, Emma has received an abundance of stuffed versions, including a fleet of plush K9s — a dozen police dogs also paid her a visit — as well as video messages from the Milwaukee Brewers and an invitation to drop the puck at the Take your Dog to the Admirals Game in April. The Make A Wish foundation has reached out, and on Thursday Emma served as "veterinarian for the day."
A GoFundMe campaign for Emma's medical expenses surpassed its goal within a month, currently at over $129,000 in donations. In a GoFundMe update, Geoff wrote, "Tammy and I are very overwhelmed by the support to help us fight for Emma as long as possible. It is absolutely amazing that so many people have contributed. You will never know how much stress relief this effort has provided."
Emma, currently undergoing radiation therapy, is "riding a really good wave right now," Geoff says, and attends half days of school at her request. The family is passionate about advocating for research and spreading awareness of DIPG. They encourage others to live kindly and fully, something they practice themselves.
"We make our time as a family really meaningful," Geoff said. "Our day by day plan is to do whatever Emma wants. ... We don't know how much time we're going to have with her."
---
The most popular big dog breeds in America - #NationalPetDay
Intro
From least to most popular, here's a look at 25 big dog breeds that pet owners can't get enough of, according to overall American Kennel Club popularity ratings in 2017.
*To make the list, purebreds must have a maximum weight of 80 pounds or more. 
#25 Giant Schnauzer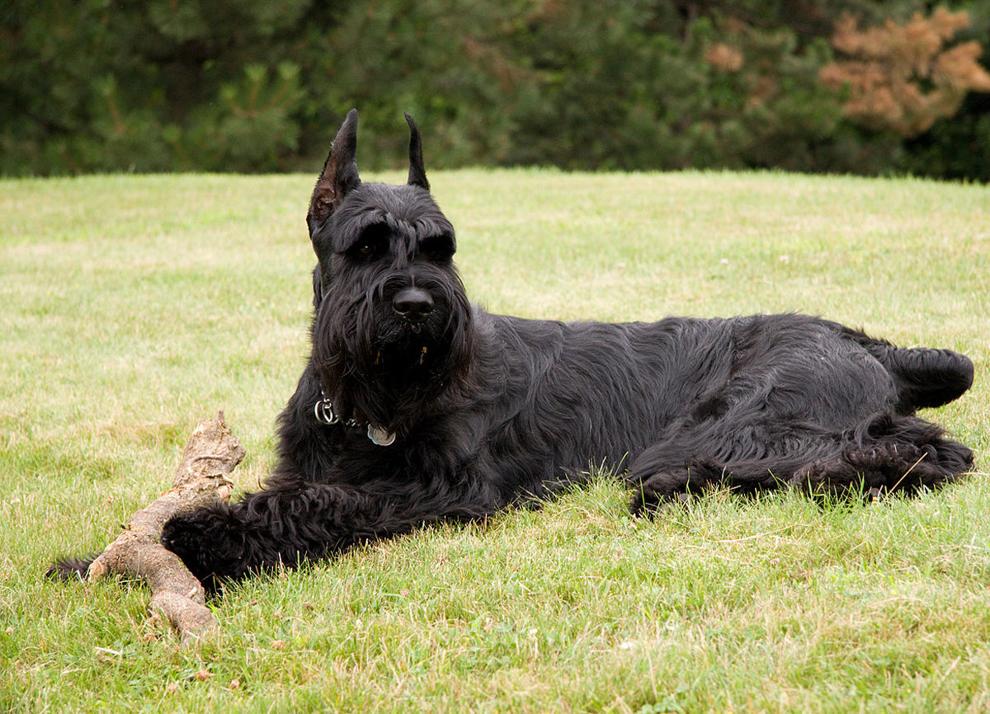 Popularity: 80

Height: 25.5-27.5 inches (male), 23.5-25.5 inches (female)

Weight: 60-85 pounds (male), 55-75 pounds (female)

Life Expectancy: 12-15 years
#24 Greater Swiss Mountain Dog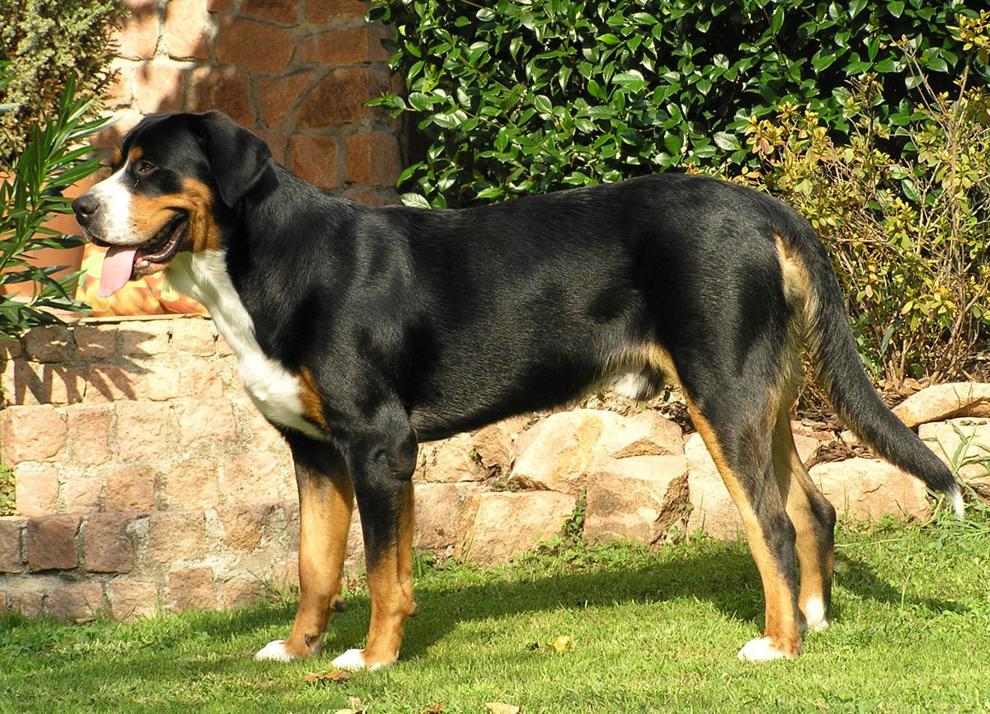 Popularity: 75

Height: 25.5-28.5 inches (male), 23.7-27 inches (female)

Weight: 115-140 pounds (male), 85-110 pounds (female)

Life Expectancy: 8-11 years
#23 Irish Wolfhound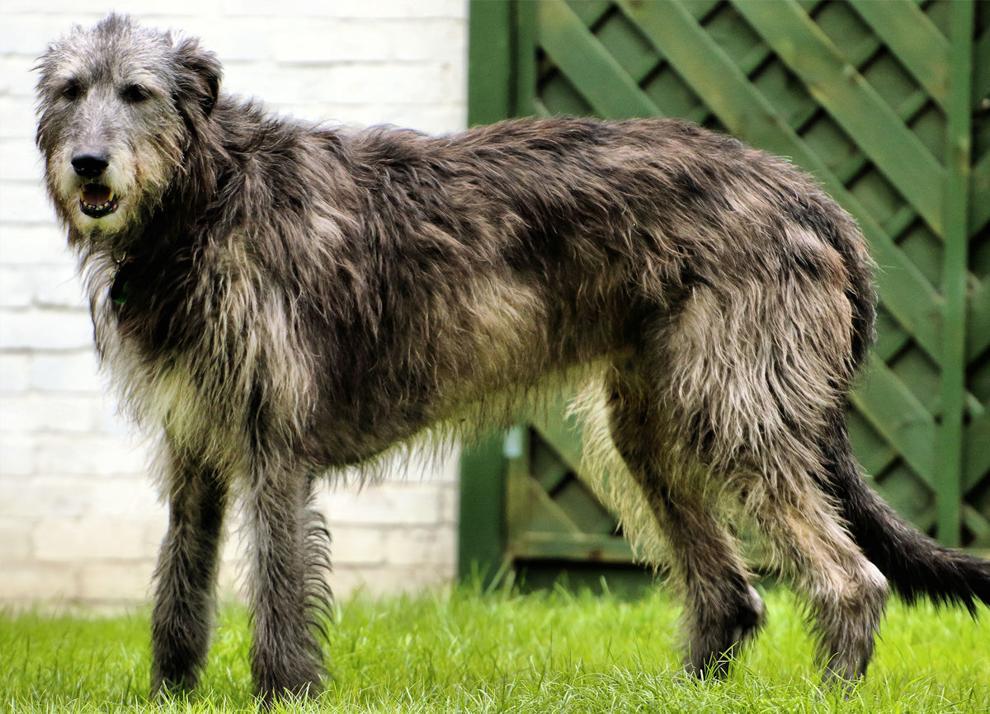 Popularity: 73

Height: 32 inches minimum (male), 30 inches minimum (female)

Weight: 120 pounds (male), 105 pounds (female)

Life Expectancy: 6-8 years
#22 Old English Sheepdog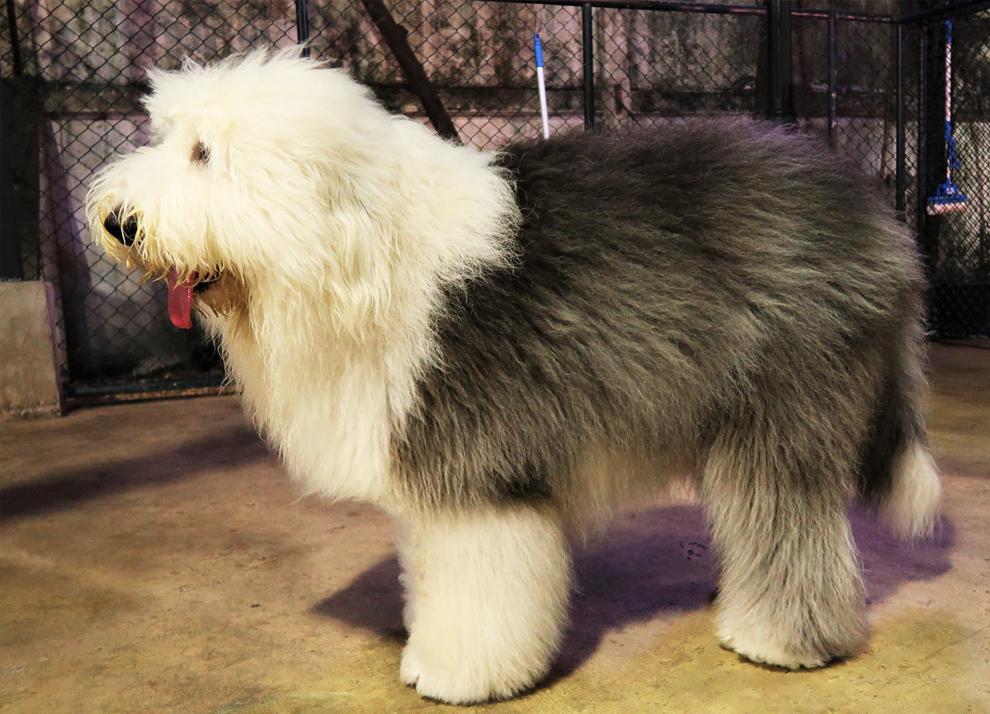 Popularity: 70

Height: 22 inches & up (male), 21 inches & up (female)

Weight: 60-100 pounds

Life Expectancy: 10-12 years
#21 Dogue de Bordeaux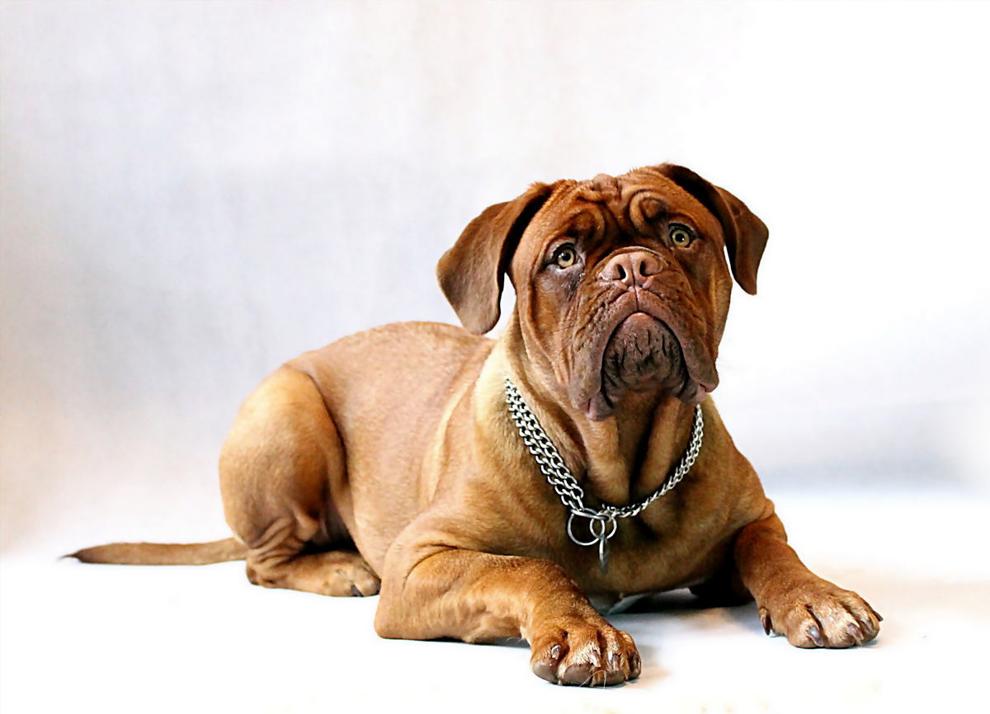 Popularity: 67

Height: 23.27 inches (male), 23-26 inches (female)

Weight: 110 pounds & up (male), 99 pounds & up (female)

Life Expectancy: 5-8 years
#20 Great Pyrenees
Popularity: 66

Height: 27-32 inches (male), 25-29 inches (female)

Weight: 100 pounds & up (male), 85 pounds & up (female)

Life Expectancy: 10-12 years
#19 Alaskan Malamute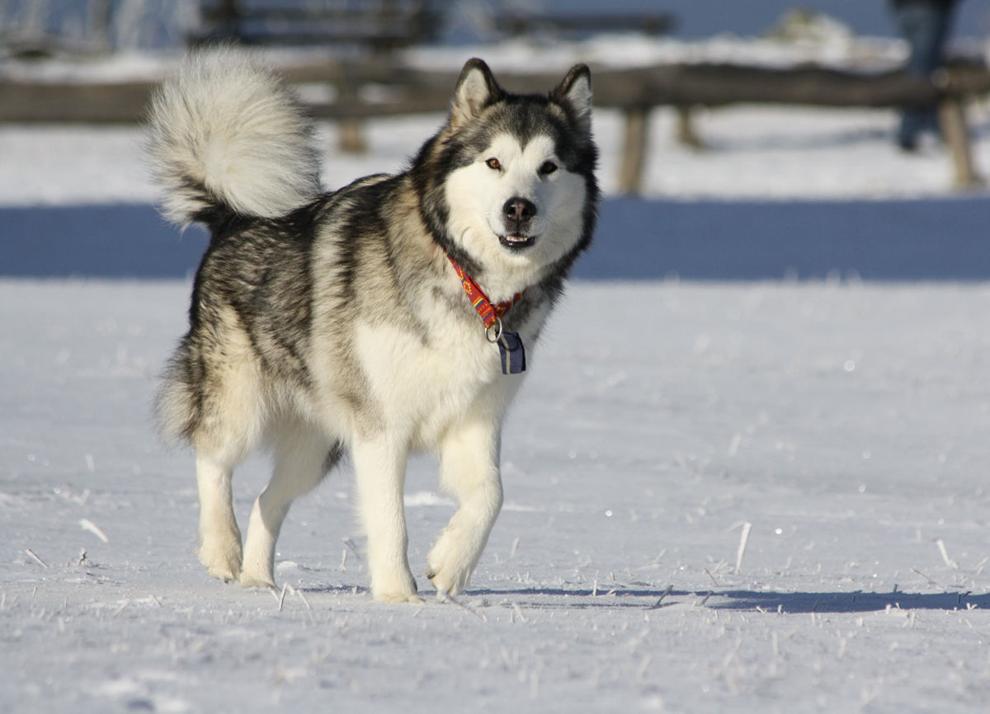 Popularity: 59

Height: 25 inches (male), 23 inches (female)

Weight: 85 pounds (male), 75 pounds (female)

Life Expectancy: 10-14 years
#18 Bullmastiff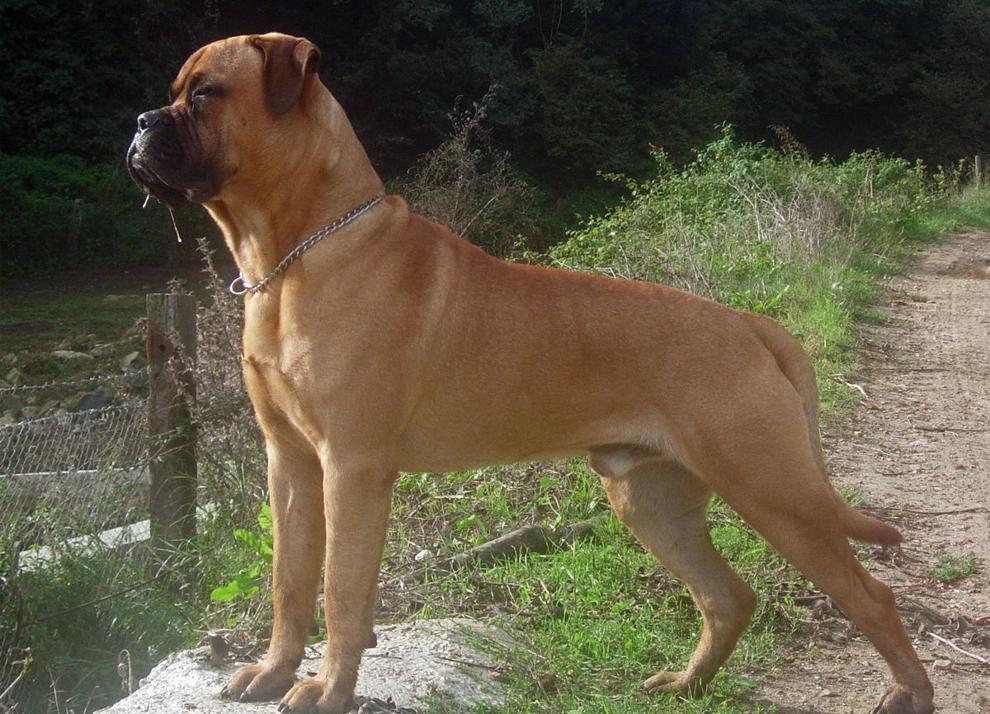 Popularity: 51

Height: 25-27 inches (male), 24-26 inches (female)

Weight: 110-130 pounds (male), 100-120 pounds (female)

Life Expectancy: 7-9 years
#17 Bloodhound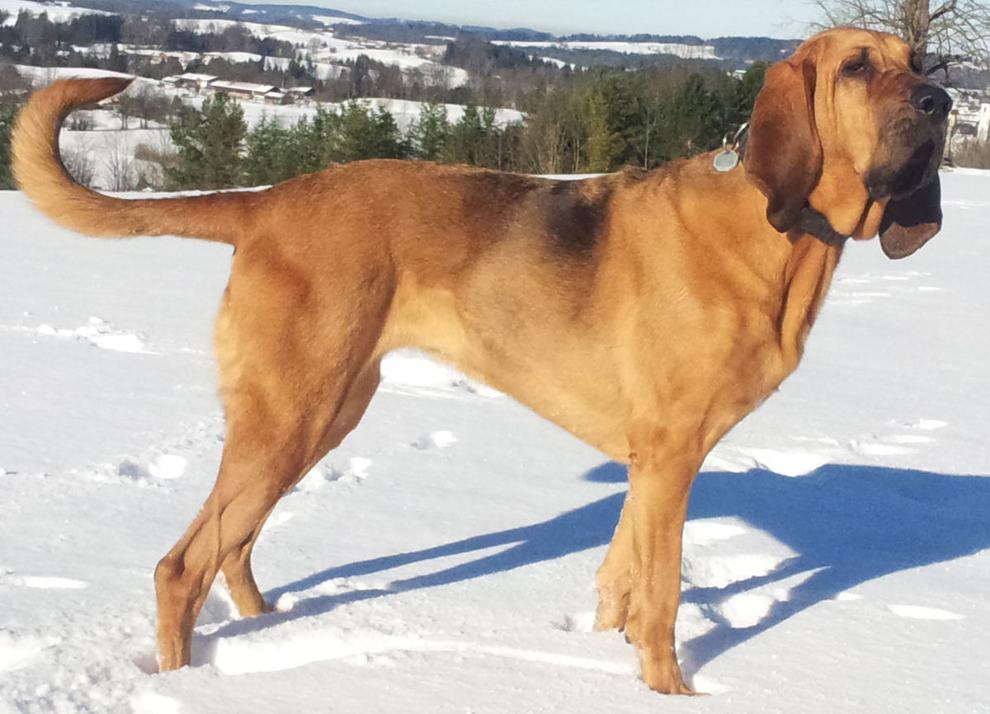 Popularity: 50

Height: 25-27 inches (male), 23-25 inches (female)

Weight: 90-110 pounds (male), 80-100 pounds (female)

Life Expectancy: 10-12 years
#16 Saint Bernard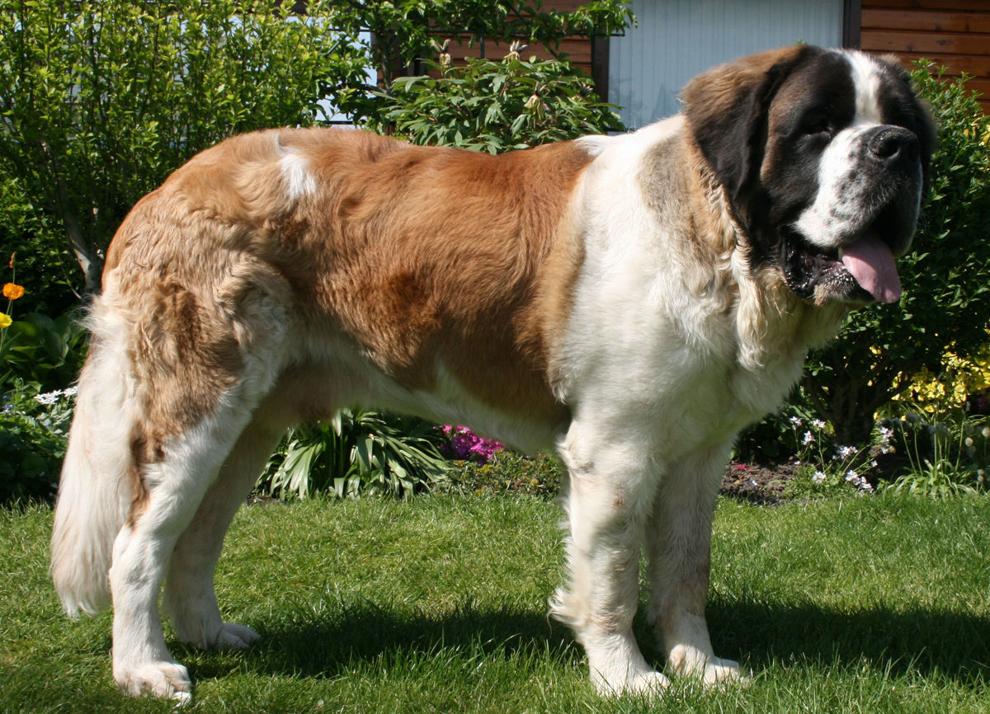 Popularity: 48

Height: 28-30 inches (males), 26-28 inches (female)

Weight: 140-180 pounds (male), 120-140 pounds (female)

Life Expectancy: 8-10 years
#15 Akitas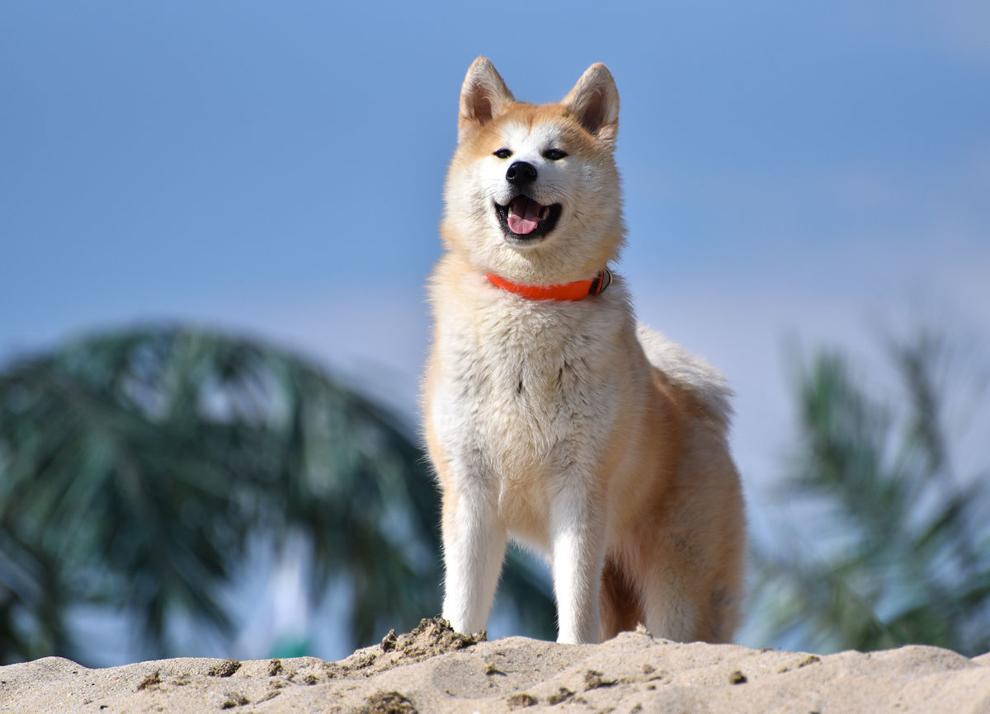 Popularity: 47

Height: 26-28 inches (male), 24-26 inches (female)

Weight: 100-130 pounds (male), 70-100 pounds (female)

Life Expectancy: 10-13 years
#14 Belgian Malinois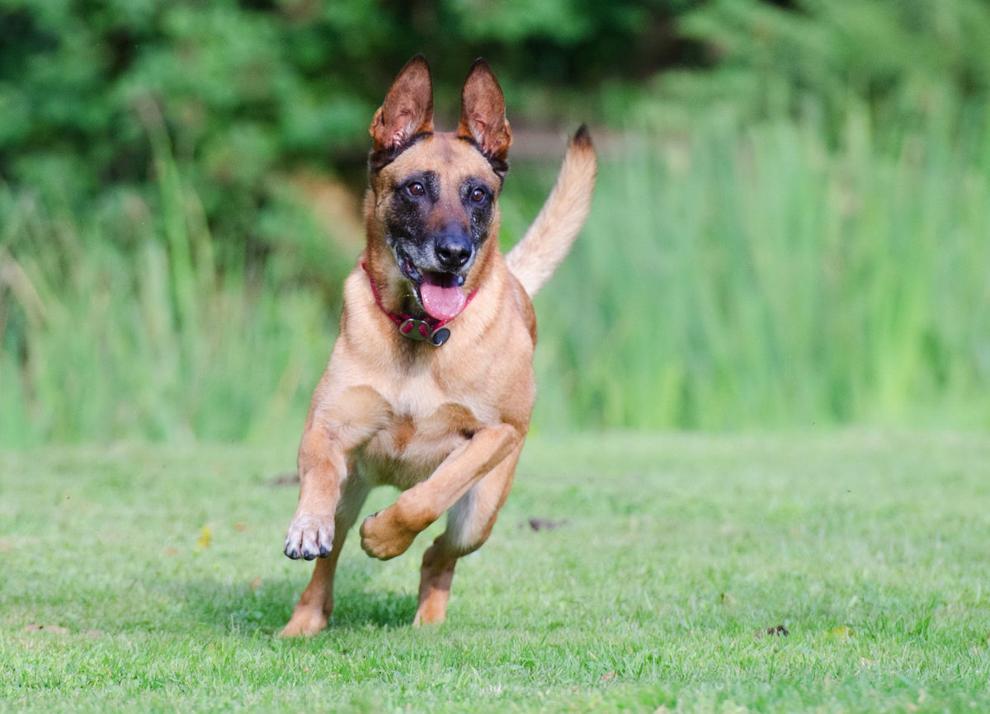 Popularity: 44

Height: 24-26 inches (male), 22-24 inches (female)

Weight: 60-80 pounds (male), 40-60 pounds (female)

Life Expectancy: 14-16 years
#13 Chesapeake Bay Retriever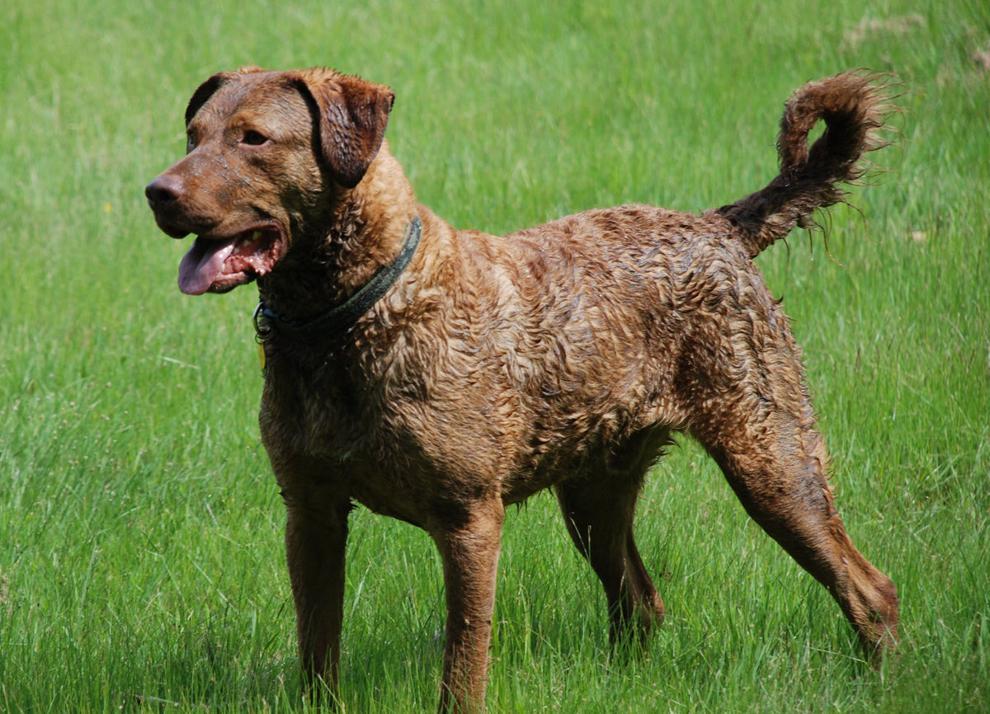 Popularity: 43

Height: 23-26 inches (male), 21-24 inches (female)

Weight: 65-80 pounds (male), 55-70 pounds (female)

Life Expectancy: 10-13 years
#12 Rhodesian Ridgeback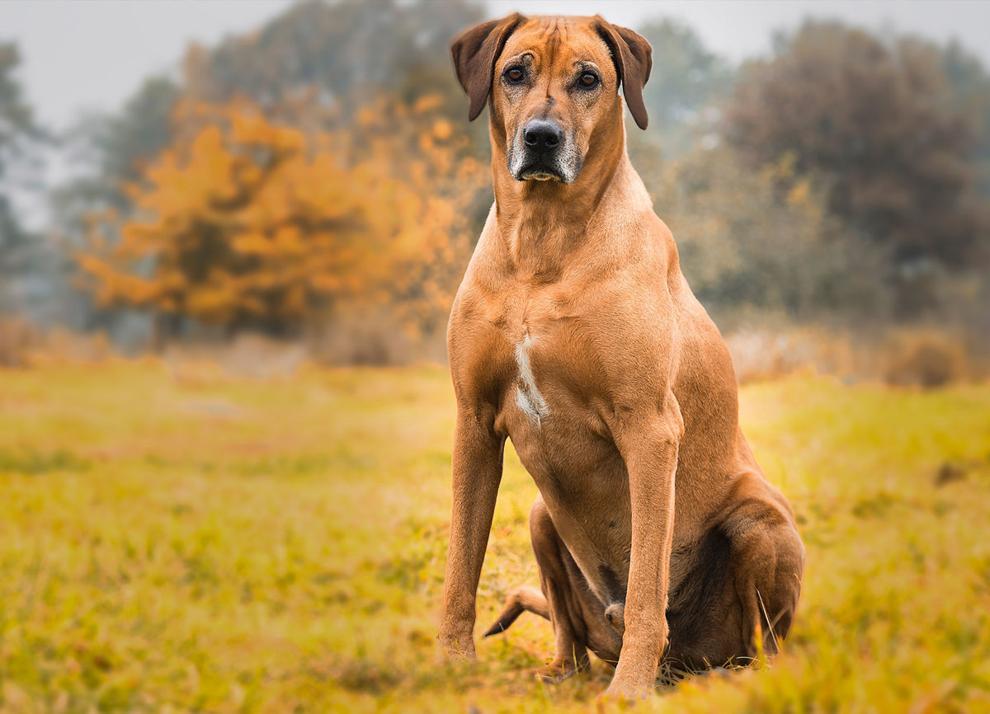 Popularity: 41

Height: 25-27 inches (male), 24-26 inches (female)

Weight: 85 pounds (male), 70 pounds (female)
#11 Cane Corso
Popularity: 37

Height: 25-27.5 inches (male), 23.5-26 inches (female)

Weight: Proportionate to height (<100 pounds)

Life Expectancy: 9-12 years
#10 Newfoundland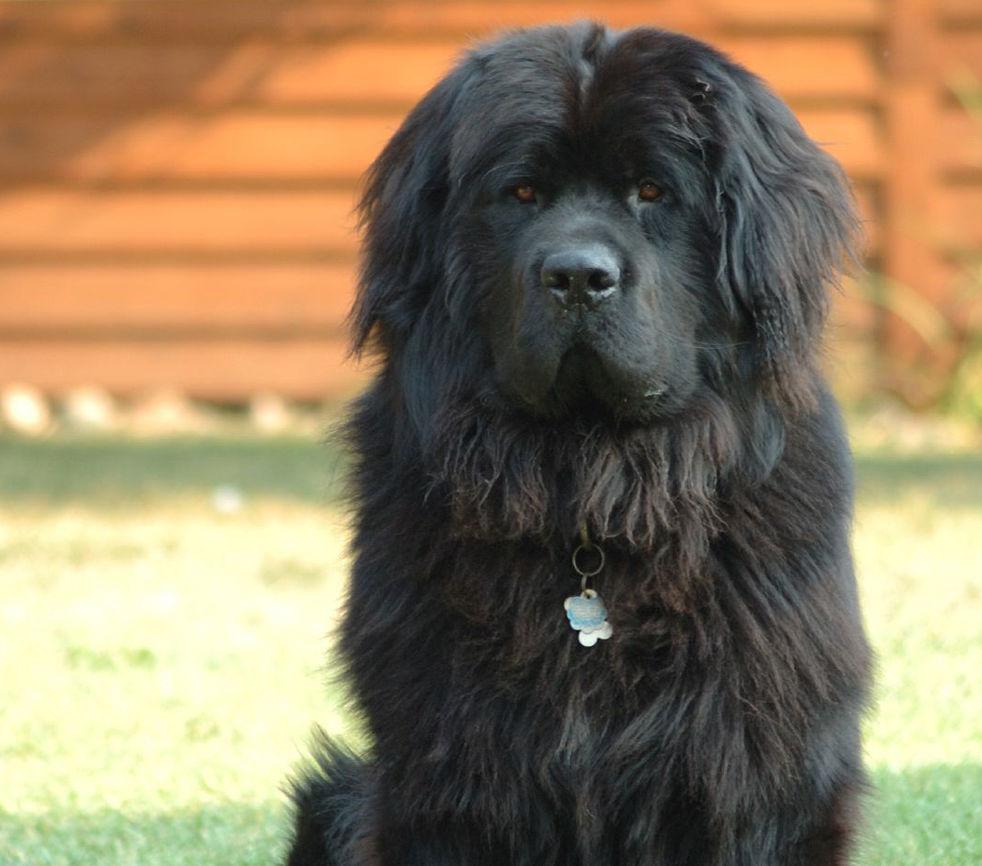 Popularity: 36

Height: 28 inches (average male), 26 inches (average female)

Weight: 130-150 pounds (male), 100-120 pounds (female)

Life Expectancy: 9-10 years
#9 Weimaraner
Popularity: 34

Height: 25-27 inches (male), 23-25 inches (female)

Weight: 70-90 pounds (male), 55-75 pounds (female)

Life Expectancy: 10-13 years
#8 Mastiff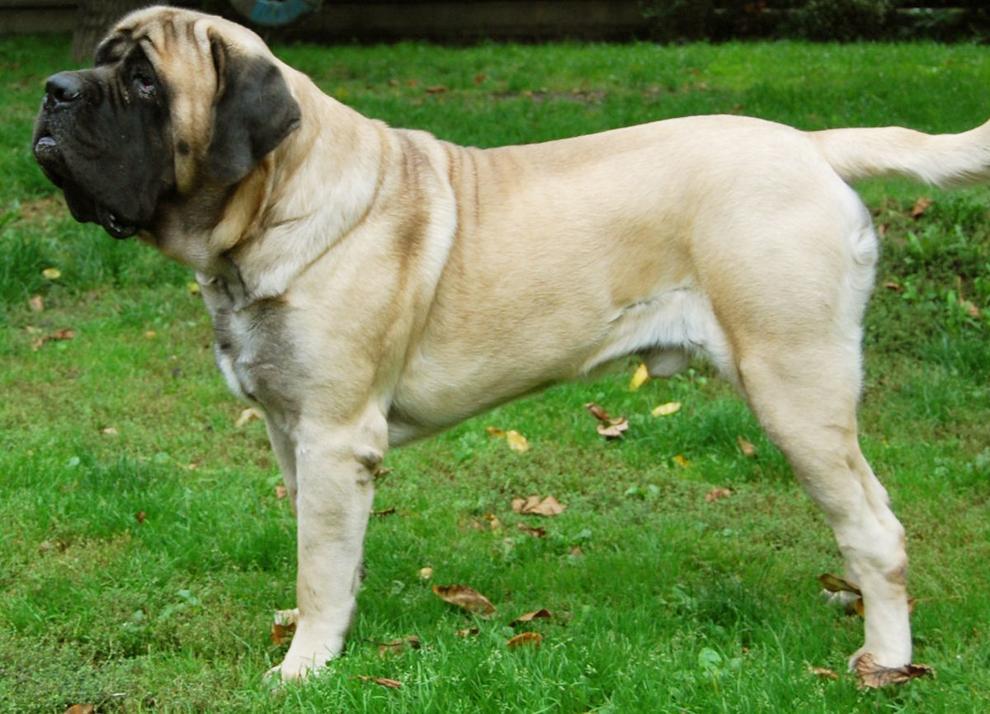 Popularity: 28

Height: 30 inches & up (male), 27.5 inches & up (female)

Weight: 160-230 pounds (male), 120-170 pounds (female)

Life Expectancy: 6-10 years
#7 Bernese Mountain Dog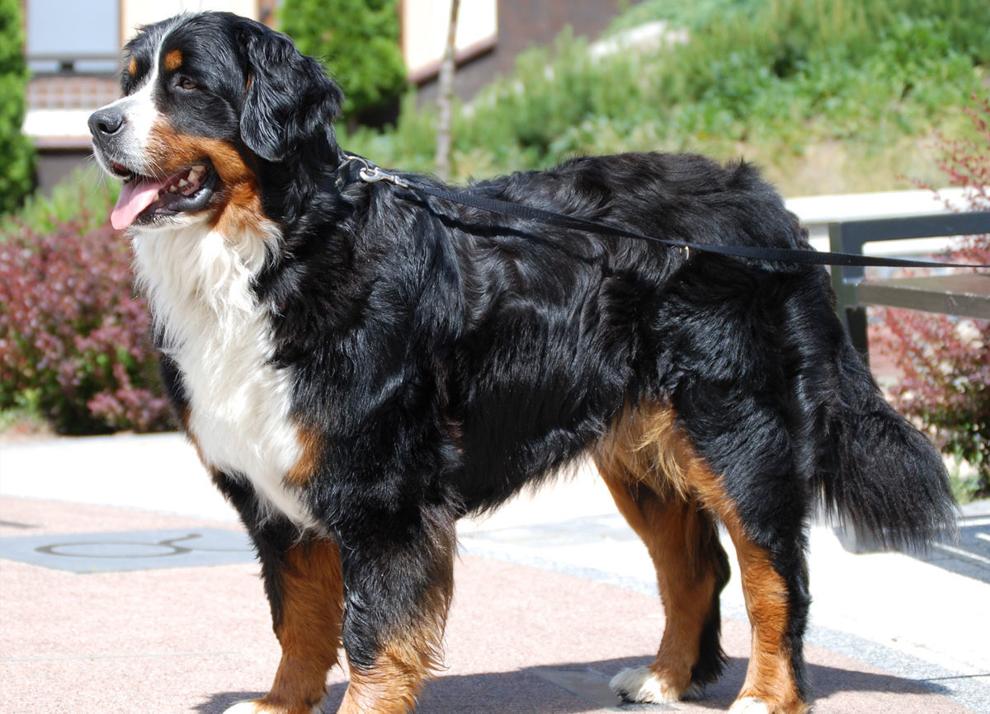 Popularity: 25

Height: 25-27.5 inches (male), 23-26 inches (female)

Weight: 80-115 pounds (male), 70-95 pounds (female)

Life Expectancy: 7-10 years
#6 Doberman Pinscher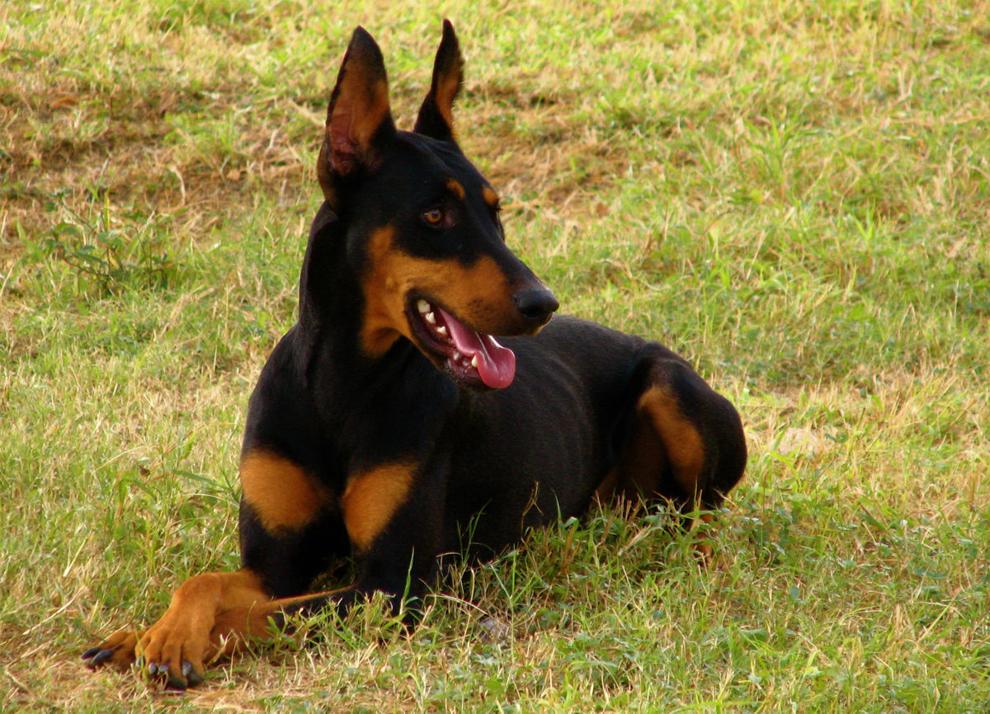 Popularity: 16

Height: 26-28 inches (male), 24-26 inches (female)

Weight: 75-100 pounds (male), 60-90 pounds (female)

Life Expectancy: 10-12 years
#5 Great Dane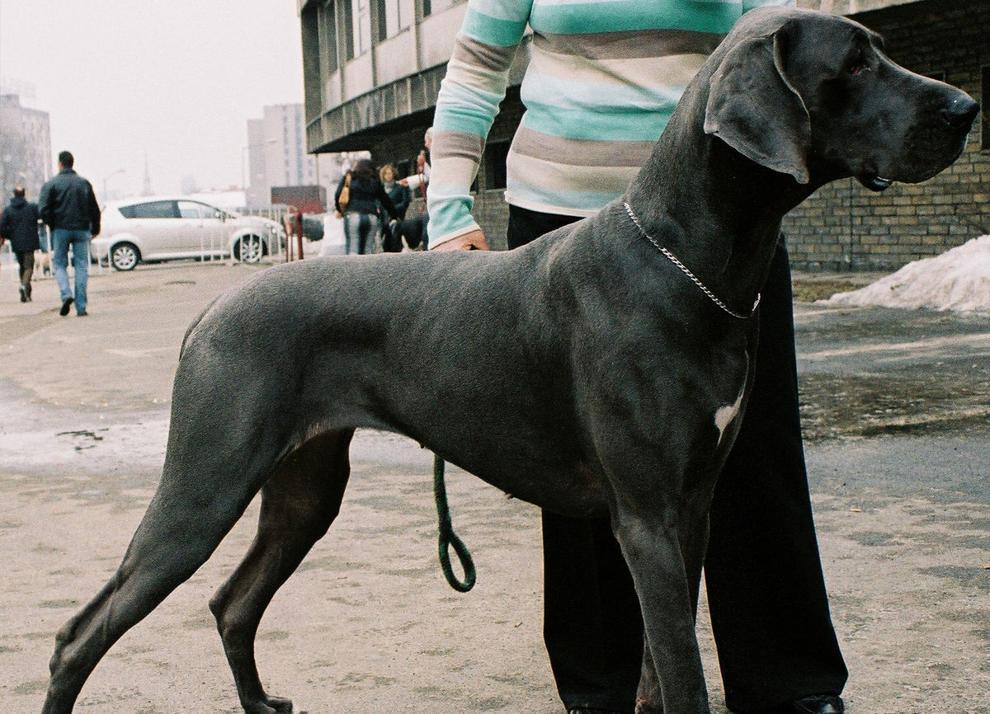 Popularity: 14

Height: 30-32 inches (male), 28-30 inches (female)

Weight: 140-175 pounds (male), 110-140 pounds (female)

Life Expectancy: 7-10 years
#4 Boxer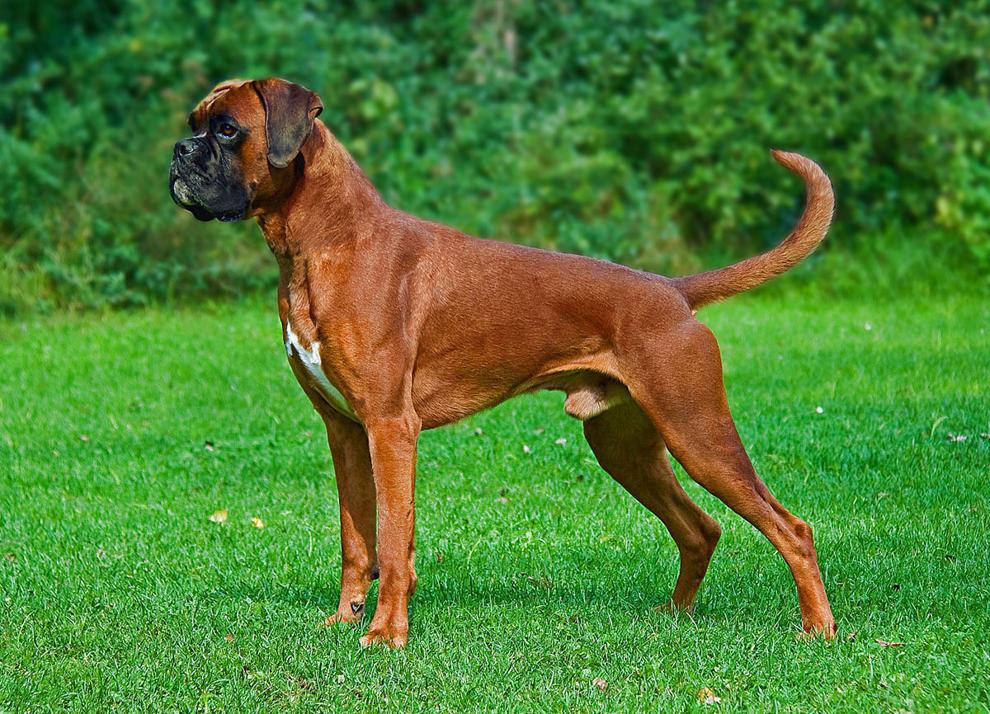 Popularity: 11

Height: 23-25 inches (male), 21.5-23.5 inches (female)

Weight: 65-80 pounds (male), females are about 15 pounds less than male

Life Expectancy: 10-12 years
#3 Rottweiler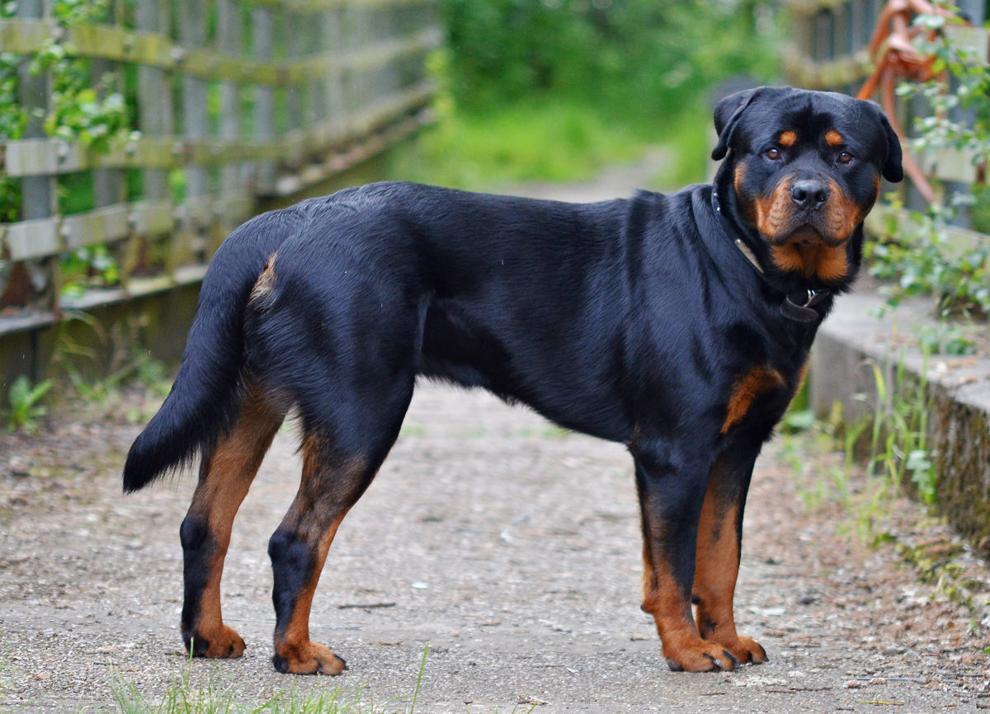 Popularity: 8

Height: 24-27 inches (male), 22-25 inches (female)

Weight: 95-135 pounds (male), 80-100 pounds (female)

Life Expectancy: 9-10 years
#2 German Shepherd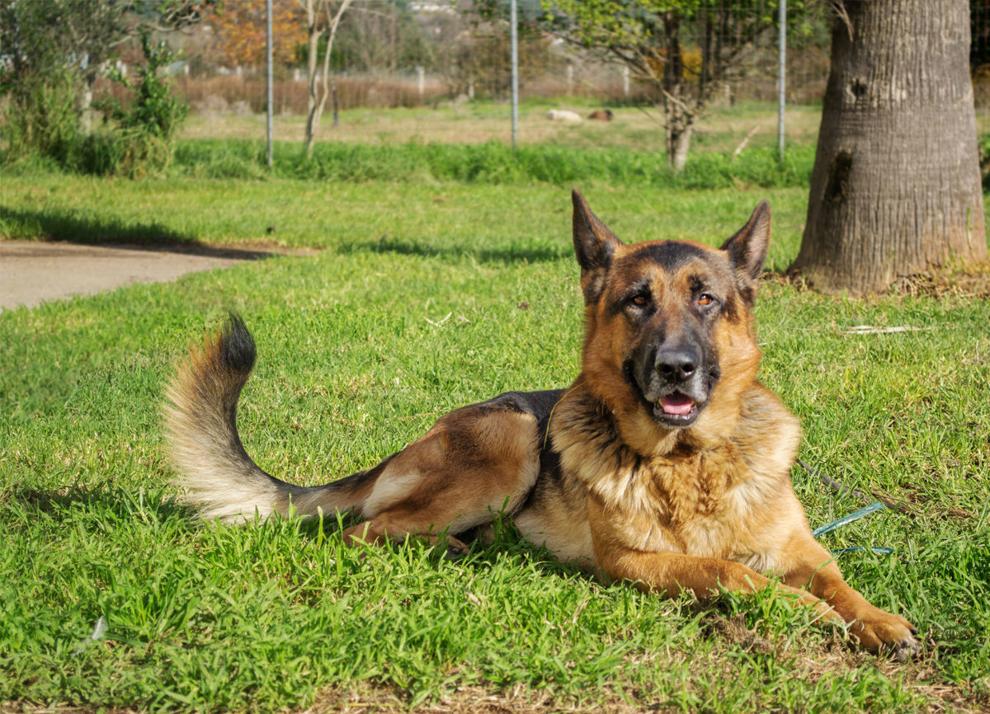 Popularity: 2

Height: 24-26 inches (male), 22-24 inches (female)

Weight: 65-90 pounds (male), 50-70 pounds (female)

Life Expectancy: 7-10 years
#1 Labrador Retriever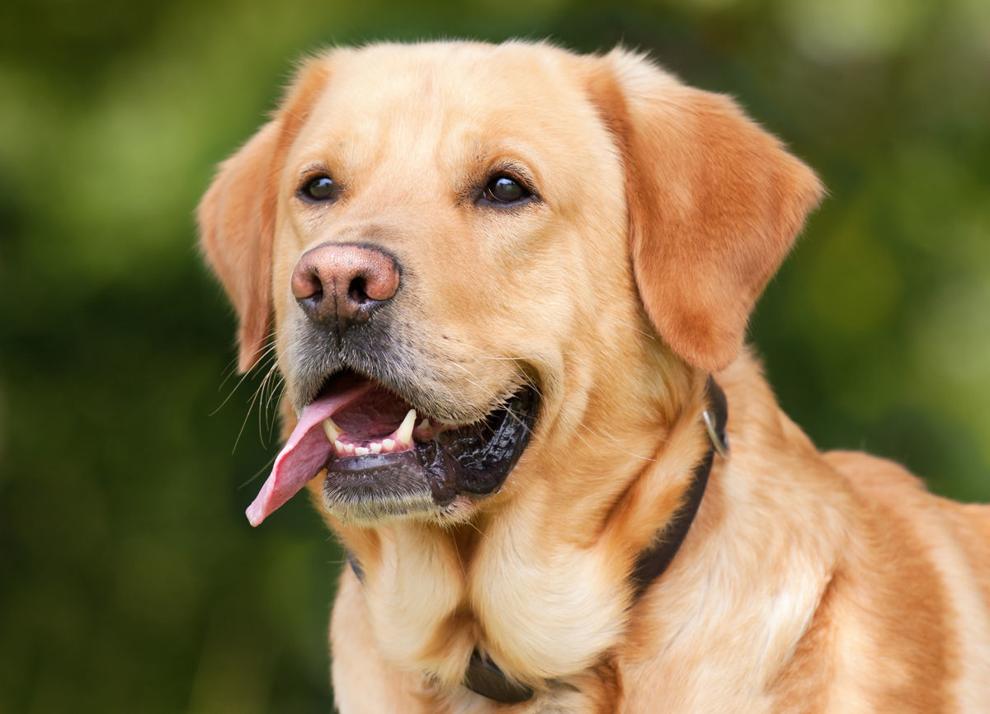 Popularity: 1

Height: 22.5-24.5 inches (male), 21.5-23.5 inches (female)

Weight: 65-80 pounds (male), 55-70 pounds (female)

Life Expectancy: 10-12 years