The climate is warming, but you might not notice on a summer day in Wisconsin.
The average temperature in western Wisconsin and southeastern Minnesota climbed 1.7 degrees over the past three decades, slightly more than the national average, according to records from the National Oceanic and Atmospheric Administration.
There are abundant signs of change — more rain, frequent flooding, earlier thaws, and shifting habitats to name a few — but heat waves are not getting more frequent or extreme in this part of the country.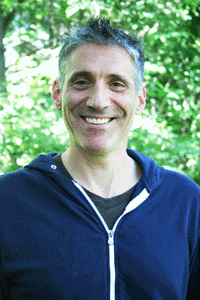 "Not yet," said Kenny Blumenfeld, a senior climatologist with the Minnesota State Climate Office. Blumenfeld, who serves as the state's official climate change scientist, said it's primarily warmer night and winter temperatures that have boosted the average.
"In winter we're seeing warmth like we've never seen before," he said. "Things that used to be extreme and rare in the cold weather department don't happen as often."
The reasons aren't fully understood, although Blumenfeld said greenhouse gases such as carbon dioxide don't intensify the sun's rays but trap heat near the earth's surface. That means it doesn't cool off as much at night or during the winter. The phenomenon is more pronounced in northern climates, which have longer nights and winters.
Scientists expect that summer heat waves will eventually intensify, although they aren't sure how long it will take.
In La Crosse, four of the 10 warmest years on record have occurred in the past six years, according to National Weather Service data going back to 1872 maintained by the Midwest Climate Center.
Winters are also getting shorter, which has stretched the growing season by nearly two weeks. That's been some help to farmers who've had to contend with soggy fields and corn crops diminished by warmer nights.
"A longer growing season, even if we do have a little later start, it might be a chance to catch up," said Kaitlyn Lance, agricultural agent with UW Extension Service office in La Crosse. "If it's longer maybe they have a little bit more wiggle room. It really is kind of a mixed bag."
Minnesota and Wisconsin are not only warmer, they have gotten significantly wetter as weather patterns change and the atmosphere is able to hold more moisture.
Average annual rainfall in Wisconsin has increased nearly half an inch per decade since 1970. What passes for normal today is more than 2 inches more than in the first part of the 20th century. Four of the 10 wettest years on record have occurred in the past eight years, and catastrophic rainfalls have become more frequent.
Since 2007, such downpours have hit the Coulee Region eight times, triggering flash flooding and mudslides, resulting in at least 10 deaths and more than $1 billion in property damage, according to a storm database maintained by the National Oceanic and Atmospheric Administration.
"It's not just that we're seeing more heavy rains," Blumenfeld said. "They're getting bigger. Covering more area. They're creeping across the calendar."
Climate change has also shifted wildlife habitats. Southern species of flying squirrels and birds like the Carolina wren have expanded their range into northern states, while species that depend on snow cover are finding themselves exposed to predators.
Plants native to central Iowa are surviving Twin Cities winters, while red maple trees now dot the Boundary Waters, where scientists fear prairie may soon replace the boreal forest.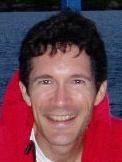 A change of less than 2 degrees may not seem significant, especially in a state where daily temperatures swings of 40 degrees are not uncommon, but averaged over years and thousands of square miles, it's a big deal, said Stephen Vavrus, senior scientist at the Nelson Institute Center for Climatic Research at the University of Wisconsin.
For example, Vavrus notes that 20,000 years ago, when the earth was about 9 degrees colder, much of North America was buried under glaciers.
"When it's averaged over a whole globe it's just mind boggling," he said.