The Myrick Park Center's pollinator garden was a bustle of activity Tuesday as the WisCorps Mayor's Crews got to work weeding and planting.
Weeding makes up a lot of the work the crew does, said 17-year-old Cheyanne Mattie, but that didn't stop the Logan High School senior from signing up for her second year of working with the group.
The day marked the second day of work for the crew, which will spend the next six weeks on neighborhood and conservation projects throughout the city of La Crosse.
"I really liked the experience I had last year," Mattie said. "I was able to meet new people. I was able to come to this whole organization and just see what it was about. I had seen it around before, but I didn't know what was going on there."
Being able to work outside and have a job that has a positive impact was a big draw, both for Mattie and her fellow corps member Juliette Welch, 17.
"This is a really good program. It really helps to get out of your house during the summer and be able to put something in the community that you wouldn't be able to do before. You really get out there and do what needs to be done and you have fun doing it," Welch said.
The help is definitely appreciated. Master gardener Betty Kruck, who lives in the town of Genoa, was helping out Tuesday, showing the teens the ropes of putting native plants in the ground and getting the invasive plants out. Kruck volunteers most Tuesday afternoons at the Myrick Park Center pollinator garden — it's a special interest for her — but she was grateful for the helping hands.
"It's wonderful," Kruck said. "So much more can get done. There's always plenty to do."
WisCorps, which is based in La Crosse, is dedicated to preserving the area's natural resources for the future, trying to save native plants, prairies and other wildlife. Since its founding in 2009, it has had more than 1,000 participants go through its program, built miles of trails both on land and in water.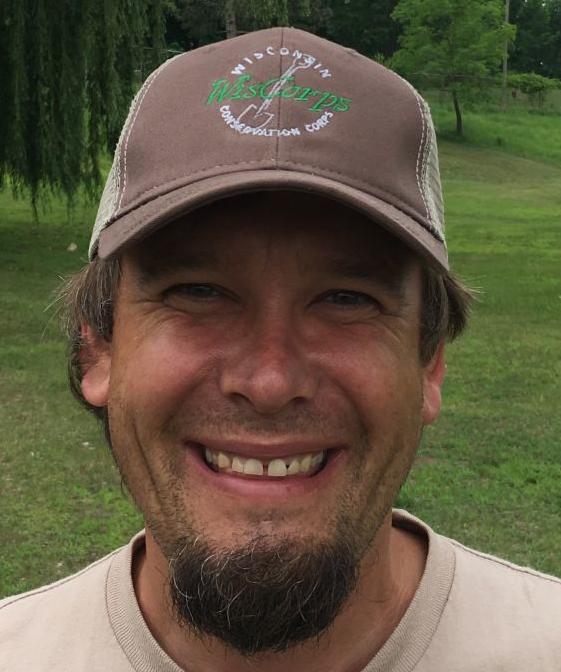 The Mayor's Crew idea came about after La Crosse Mayor Tim Kabat called WisCorps operations director Willie Bittner three years ago with the idea to get young people out into the community helping those who need it.
It matched up with Bittner's goals perfectly.
"Getting youth out in the community really gives them a sense of community and it gives the community a sense that it's heading in a good direction, because they get to see the youth out actually in the community," Bittner said.
There are three Mayor's Crews this year, each made up of one leader and six corps members, who are 16 to 18 years old. The crews are a summer youth enrichment program, but it's also a paid summer job in which participants learn not just how to be an employee but also other life skills.
"A lot of them are really raw. For a lot of them it's their first job. They haven't worked anywhere before. Just getting them to show up on time and work hard to their full potential is a big thing," Bittner said.
But WisCorps doesn't stop there. The group sends the crews on tours of local institutions like the La Crosse County landfill, brings in guest speakers and teaches them about building a resume and managing personal finances.
They work on ways to build up participants' leadership skills and teach them how to have a positive impact.
Mattie was invited to be an assistant crew leader this year, and she jumped at the chance to build leaderships skills for her future.
"I loved it last year and from the little bit of knowledge I have from last year, I can be a little bit better this year in the transition period when we're trying to figure this out and add my knowledge to what's already there," Mattie said.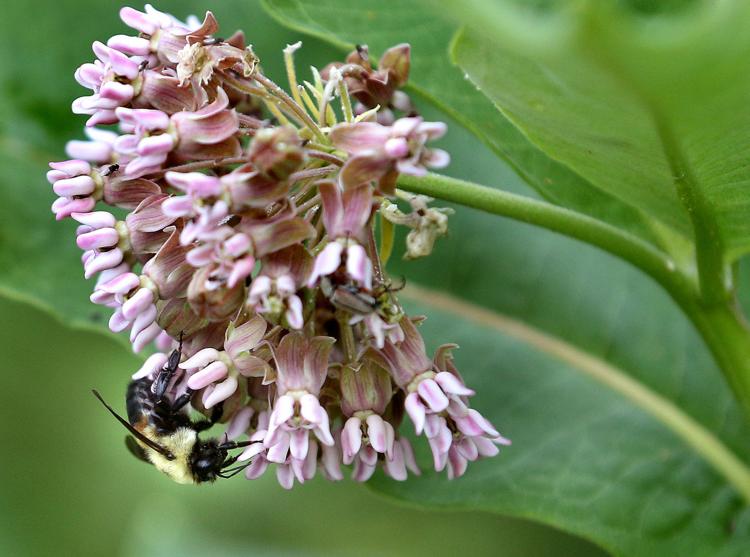 Not only do they do projects in city parks and natural areas, but also they lend a hand to La Crosse homeowners, particularly those who are elderly, disabled and low-income. Because the crew members are under 18, they need to stick to simple things. They tend to do a lot of landscaping and painting, even setting up square-foot gardens, which are small plots divided into sections of one square foot, each of which holds different kinds and numbers of plants.
"It's just to kind of get people into gardening. It's kind of a step. You can do it in really small places, so we go out and install the gardens and get some plants in them, hopefully getting the residents started," Bittner said.
When the program started, they had to push recruitment, but now crews fill quickly with help from the La Crosse School District.
"It's been wildly successful. We're really excited about expanding upon this outside of the area," Bittner said.
While WisCorps other crews travel around the Midwest for projects including trail reconstruction at Perrot State Park, wetland restoration at Indiana Dunes National Lakeshore in Hammond, Ind., and trail restoration at Ice Age Trail in Manitowoc, Wis., the Mayor's Crews stick to La Crosse for now.
The crew alumni are able to take the skills they learn through the program and put them to good use, getting hired on by other WisCorps crews or going on to work on other conservation projects.