Concussions are largely associated with football, but a host of other sports can also cause brain injury, with some 3.8 million concussions resulting from sports and recreation activities each year nationwide.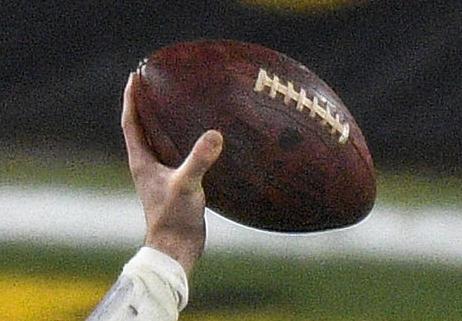 Per BrainLine.org, concussions are the leading cause of traumatic brain injury related visits to emergency rooms among youth and teens, who make up about 70% of concussion related visits. Gundersen Health System sports medicine physician Dr. Scott Escher sees an average of two to three patients each week, with hockey — particularly among females — soccer and football the most common cause of concussions.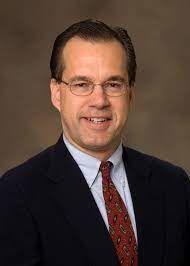 Some 15% of student athletes reported having at least one concussion in a 12-month period, according to BrainLine, and having a concussion increases chances of having another, especially if returning to the sport before recovery is completed.
"If you have a concussion and you continue to play a contact collision sport, it's much easier to get another brain injury," says Escher. "We really try hard not to send people back onto the field if they are still having symptoms."
Prevention is the first line of defense, which includes using protective equipment that fits correctly and is properly worn. Helmets have evolved in recent years, with many containing "air bladders," or inflatable liner pads, the pressure of which is regularly checked. Mouth guards may also offer some concussion protection by reducing the level of pressure caused by a hit to the chin.
Football tends to have a reputation as the most dangerous sport in terms of concussions, and former Packer quarterback Brett Farve this week participated in a PSA with the Concussion Legacy Foundation, urging against tackle football before the age of 14. Per the video, the more years spent participating in the game, the higher the likelihood of developing chronic traumatic encephalopathy (CTE), which can be fatal.
As CTE can only be diagnosed via postmortem examination of brain tissue, it cannot be determined if an athlete has the condition, but Escher says there may be merit in delaying tackle sports until the teen years.
"I think that's probably a good idea, but I haven't seen good data that says you probably have less (risk of) CTE if you start playing later," Escher says. "It makes sense but there's not enough data."
Athletes who suspect they may have a concussion are advised to contact their athletic trainer. The Gundersen Sports Medicine team includes orthopedic surgeons, sports medicine physicians, sports physical therapists and athletic trainers, who can conduct ImPACT (Immediate Post-Concussion Assessment and Cognitive Testing) at the schools to get a baseline for verbal and visual memory, brain processing time and reaction time. After a suspected brain trauma, the athlete can undergo the same assessment to compare the results.
"We know sometimes the kids don't think long term and they just want to play so they tell us they feel fine," Escher says. The measurements help determine if they are indeed recovered.
"The trainers want their athletes to compete but they want them to compete in a safe manner," Escher says, noting that in general doctors "used to go by when people told us they feel back to normal, but we have some pretty good data that it's usually another week, week and a half until these (ImPACT) scores (match baseline)."
Concussion treatment has also advanced, with physical therapists able to assist with balance issues or vertigo, and some physical activity now encouraged, so long as the level of exertion does not exacerbate symptoms like headache or nausea. Trainers can measure the heart rate of the athletes while they use fitness equipment, and find at what number their symptoms return, and remain below that rate, gradually increasing it during recovery.
"The kids are happy because they are actually able to do something and stay in shape, and it probably helps them get better quicker," Escher says. The American Academy of Pediatrics in 2018 updated its guidance to advise in most cases of concussion, reducing rather than eliminating physical activity is beneficial.
There is no exact number of concussions that result in permanent brain injury, but second impact syndrome, a very rare condition in which the brains swells following a second concussion occuring before symptoms of an earlier concussion have dissipated. The condition is usually fatal but cases are extremely minimal.
The Wisconsin Concussion Statute 118.293 requires all youth athletic organizations to provide education about concussions and concussion protocols to coaches, athletes and parents, and states the athlete must be immediately removed from the activity if they have potential symptoms. The athlete must undergo an evaluation by a health care provider and given clearance in order to return.
Potential signs of concussion include confusion, slowed speech, loss of consciousness, headache, vomiting, dizziness, poor memory or concentration, mood swings or trouble sleeping. In general, Escher says, the more concussions you experience, the more symptoms you will experience and the longer they last.
Medication may be prescribed in case of chronic symptoms, and for over the counter pain relief Tylenol is advised over ibuprofen or Aleve, as they may increase bleeding.