A federal grant will help Viterbo University turn out more mental health professionals to combat the opioid epidemic here and across the country.
On Monday, the university announced it had been awarded $740,000 by the Health Resources and Services Administration, an arm of the U.S. Department of Health and Human Services.
The money will support Viterbo's new Vital Opioid Instruction through Community-based Experiential initiative, which is intended to recruit and develop the next generation of mental health and substance abuse prevention specialists.
"If everybody with a substance-abuse disorder in Wisconsin wanted to have treatment, we'd be woefully unprepared as far as professionals," said Debra Murray, the professor overseeing VOICE. "The hope is that we'll put in a well-trained workforce, and then we'll be able to do some preventative work. We'll be working to reduce opioid and substance abuse disorders before they happen."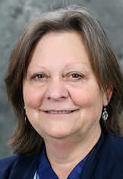 VOICE will target the behavioral health and substance abuse needs of underserved populations — rural communities, diverse communities, veterans, people who are homeless, children and adolescents — in western Wisconsin.
Students will have internship opportunities in which they'll get to work with these communities, and residents themselves will be invited to public trainings about opioid abuse.
VOICE will accept 15 students each of the next three years, for a total of 45 — major reinforcements for understaffed hospitals and clinics across the Coulee Region, Murray said.
Through the grant, Viterbo is also upgrading its opioid and substance abuse curricula, so that students will graduate with up-to-date knowledge and training.
You have free articles remaining.
Register for more free articles.
Stay logged in to skip the surveys.
"A lot of times, people don't understand that treatment actually works," Murray said. "Change is hard, but not impossible. The biggest thing is to give individuals, families and communities a chance to rebuild their lives and reclaim some of what they lost. But that requires them to have the right people around them, people who are open and optimistic and willing to help walk them through it."
In La Crosse County, overdose deaths related to opioids began climbing in recent years, skyrocketing to 17 in 2016. That number has been steadily ticking down, however, with eight deaths reported in 2017 and two deaths reported in 2018.
Chris Eberlein, a longtime emergency room doctor at Gundersen Health System, credits the drop to a range of factors.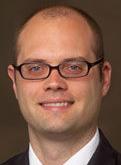 Local officials ramped up their education efforts, pushing the responsible use of prescription drugs.
Narcan, a life-saving drug that counteracts the effects of narcotics overdoses, became more popular and more widely available.
And, beginning in 2014, Wisconsin's Prescription Drug Monitoring Program gave prescribers and dispensers more information about patients' controlled drug use, helping prevent overprescribing.
"We need to make sure those who need medication get it, and those who need it don't become abusers," Eberlein said earlier this year. "It's an ongoing struggle, but being down to two deaths indicate(s) fewer are entering addiction."