A federal grant will help Viterbo University turn out more mental health professionals to combat the opioid epidemic here and across the country.
On Monday, the university announced it had been awarded $740,000 by the Health Resources and Services Administration, an arm of the U.S. Department of Health and Human Services.
The money will support Viterbo's new Vital Opioid Instruction through Community-based Experiential initiative, which is intended to recruit and develop the next generation of mental health and substance abuse prevention specialists.
"If everybody with a substance-abuse disorder in Wisconsin wanted to have treatment, we'd be woefully unprepared as far as professionals," said Debra Murray, the professor overseeing VOICE. "The hope is that we'll put in a well-trained workforce, and then we'll be able to do some preventative work. We'll be working to reduce opioid and substance abuse disorders before they happen."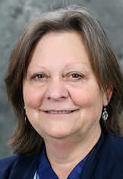 VOICE will target the behavioral health and substance abuse needs of underserved populations — rural communities, diverse communities, veterans, people who are homeless, children and adolescents — in western Wisconsin.
Students will have internship opportunities in which they'll get to work with these communities, and residents themselves will be invited to public trainings about opioid abuse.
VOICE will accept 15 students each of the next three years, for a total of 45 — major reinforcements for understaffed hospitals and clinics across the Coulee Region, Murray said.
Through the grant, Viterbo is also upgrading its opioid and substance abuse curricula, so that students will graduate with up-to-date knowledge and training.
"A lot of times, people don't understand that treatment actually works," Murray said. "Change is hard, but not impossible. The biggest thing is to give individuals, families and communities a chance to rebuild their lives and reclaim some of what they lost. But that requires them to have the right people around them, people who are open and optimistic and willing to help walk them through it."
Register for more free articles.
Stay logged in to skip the surveys.
In La Crosse County, overdose deaths related to opioids began climbing in recent years, skyrocketing to 17 in 2016. That number has been steadily ticking down, however, with eight deaths reported in 2017 and two deaths reported in 2018.
Chris Eberlein, a longtime emergency room doctor at Gundersen Health System, credits the drop to a range of factors.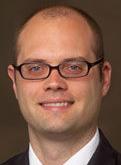 Local officials ramped up their education efforts, pushing the responsible use of prescription drugs.
Narcan, a life-saving drug that counteracts the effects of narcotics overdoses, became more popular and more widely available.
And, beginning in 2014, Wisconsin's Prescription Drug Monitoring Program gave prescribers and dispensers more information about patients' controlled drug use, helping prevent overprescribing.
"We need to make sure those who need medication get it, and those who need it don't become abusers," Eberlein said earlier this year. "It's an ongoing struggle, but being down to two deaths indicate(s) fewer are entering addiction."
---
Every state's overdose death rate, ranked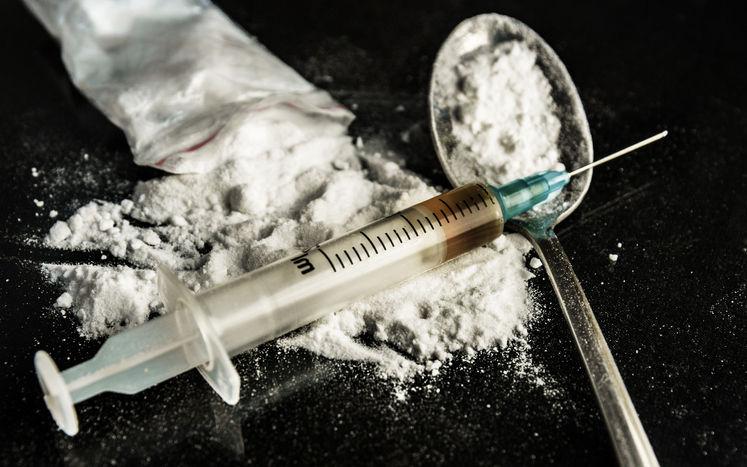 Drug overdoses are skyrocketing across the U.S., prompting multiple states and the Department of Health and Human Services to issue emergency declarations. Provisional data from the U.S. Centers for Disease Control estimate that drug overdoses are now responsible for at least 66,000 deaths annually (more than three times higher than in 1999) and are the leading cause of death among Americans under age 50. Drugs now kill more people in the U.S. each year than either car accidents or guns.
It's well understood that this increase in overdose deaths is being driven up by surges in opioid abuse, including both prescription opioids and heroin. Over 65% of drug overdose deaths today involve an opioid. To make matters worse, the recent uptick in synthetic opioids such as fentanyl — a man-made opioid that is 50x more potent than heroin — is pushing the death toll even higher.
A new CDC Vitalsigns study based on emergency room visits between July 2017 and September 2017 shows the trend isn't slowing down either. ER visits for opioid overdoses rose another 30% nationally during that time. That said, certain states have been hit substantially harder than others according to an analysis by Branch Publishing.
Using CDC Cause of Death data from 2016, the above heatmap shows that East Coast states — specifically, West Virginia, New Hampshire, Ohio, District of Columbia, Massachusetts, and Maryland — are experiencing the highest death rates. East Coast states also show the largest increases in death rates when comparing 2006 to 2016 as shown in the map below. For example, in Ohio and Pennsylvania, the fatal opioid overdose rate increased by over 400% between 2006 and 2016; compare that with Oregon and Washington, which actually saw decreases over the same time period.
One trend to highlight is that the most recent CDC Vitalsigns study, mentioned above, reported the largest overdose increases in the Midwest, which is different from what's been seen historically, suggesting the epidemic could be spreading to regions previously less impacted. So, regardless of location, it's clear that the opioid crisis is an issue deserving immediate attention. For more information, the below list (ordered by age-adjusted opioid drug overdose rates) shows how all 50 states and the District of Columbia are being impacted and how each compares to the national average.
Methodology
The information used for this analysis was provided by the Centers for Disease Control and Prevention, National Center for Health Statistics. Data is from the Multiple Cause of Death Files, 1999-2016, released December, 2017, and accessed on Mar 7, 2018. Opioid overdose deaths were determined using the ICD-10 underlying cause of death codes. Among deaths where the underlying cause was "Poisoning by Narcotics and Psychodysleptics", the following codes were included in the analysis: T40.0 (Opium), T40.1 (Heroin), T40.2 (Other opioids), T40.3 (Methadone), T40.4 (Other synthetic narcotics), and T40.6 (Other and unspecified narcotics). All death rates reported are age-adjusted per 100,000 people. For each state, the 10-year percent change in death rate was determine by comparing the opioid overdose death rate in 2016 to that in 2006. The most impacted age group for each state was determined by selecting the age group in that state with the highest absolute opioid overdose death rate. The most impacted county for each state was determined by selecting the county with the highest age-adjusted opioid overdose death rate. "Unknown" is reported when there is not enough data to be reliable.
51. Nebraska
Opioid overdose death rate (age-adjusted): 2.5 per 100,000
10-year percent change: 32% increase
Most impacted age group: Unknown
Most impacted county: Douglas County
50. Montana
Opioid overdose death rate (age-adjusted): 4.2 per 100,000
10-year percent change: 28% decrease
Most impacted age group: Unknown
Most impacted county: Unknown
49. Texas
Opioid overdose death rate (age-adjusted): 5.1 per 100,000
10-year percent change: 9% increase
Most impacted age group: 45-54 years
Most impacted county: Orange County
48. California
Opioid overdose death rate (age-adjusted): 5.2 per 100,000
10-year percent change: 18% increase
Most impacted age group: 45-54 years
Most impacted county: Humboldt County
47. South Dakota
Opioid overdose death rate (age-adjusted): 5.2 per 100,000
10-year percent change: 53% increase
Most impacted age group: Unknown
Most impacted county: Unknown
46. Hawaii
Opioid overdose death rate (age-adjusted): 5.5 per 100,000
10-year percent change: 10% increase
Most impacted age group: 45-54 years
Most impacted county: Honolulu County
45. Kansas
Opioid overdose death rate (age-adjusted): 5.7 per 100,000
10-year percent change: 21% increase
Most impacted age group: 45-54 years
Most impacted county: Sedgwick County
44. Arkansas
Opioid overdose death rate (age-adjusted): 6.1 per 100,000
10-year percent change: 11% increase
Most impacted age group: 35-44 years
Most impacted county: Unknown
43. Mississippi
Opioid overdose death rate (age-adjusted): 6.3 per 100,000
10-year percent change: 152% increase
Most impacted age group: 35-44 years
Most impacted county: Unknown
42. Iowa
Opioid overdose death rate (age-adjusted): 6.6 per 100,000
10-year percent change: 89% increase
Most impacted age group: 25-34 years
Most impacted county: Polk County
41. Minnesota
Opioid overdose death rate (age-adjusted): 7.5 per 100,000
10-year percent change: 108% increase
Most impacted age group: 45-54 years
Most impacted county: Hennepin County
40. Idaho
Opioid overdose death rate (age-adjusted): 7.6 per 100,000
10-year percent change: 49% increase
Most impacted age group: 35-44 years
Most impacted county: Ada County
39. North Dakota
Opioid overdose death rate (age-adjusted): 7.7 per 100,000
10-year percent change: Unknown
Most impacted age group: Unknown
Most impacted county: Unknown
38. Alabama
Opioid overdose death rate (age-adjusted): 7.7 per 100,000
10-year percent change: 166% increase
Most impacted age group: 35-44 years
Most impacted county: Jefferson County
37. Oregon
Opioid overdose death rate (age-adjusted): 7.9 per 100,000
10-year percent change: 25% decrease
Most impacted age group: 45-54 years
Most impacted county: Jackson County
36. Louisiana
Opioid overdose death rate (age-adjusted): 8.0 per 100,000
10-year percent change: 70% increase
Most impacted age group: 25-34 years
Most impacted county: St. Tammany Parish
35. Wyoming
Opioid overdose death rate (age-adjusted): 9.1 per 100,000
10-year percent change: Unknown
Most impacted age group: Unknown
Most impacted county: Unknown
34. Georgia
Opioid overdose death rate (age-adjusted): 9.1 per 100,000
10-year percent change: 146% increase
Most impacted age group: 45-54 years
Most impacted county: Gwinnett County
33. Washington
Opioid overdose death rate (age-adjusted): 9.6 per 100,000
10-year percent change: 8% decrease
Most impacted age group: 45-54 years
Most impacted county: Cowlitz County
32. Colorado
Opioid overdose death rate (age-adjusted): 9.9 per 100,000
10-year percent change: 43% increase
Most impacted age group: 45-54 years
Most impacted county: Denver County
31. Oklahoma
Opioid overdose death rate (age-adjusted): 11.8 per 100,000
10-year percent change: 4% increase
Most impacted age group: 35-44 years
Most impacted county: Tulsa County
30. Arizona
Opioid overdose death rate (age-adjusted): 11.9 per 100,000
10-year percent change: 45% increase
Most impacted age group: 45-54 years
Most impacted county: Pima County
29. Indiana
Opioid overdose death rate (age-adjusted): 13.1 per 100,000
10-year percent change: 337% increase
Most impacted age group: 25-34 years
Most impacted county: Marion County
28. Alaska
Opioid overdose death rate (age-adjusted): 13.5 per 100,000
10-year percent change: 229% increase
Most impacted age group: Unknown
Most impacted county: Unknown
27. South Carolina
Opioid overdose death rate (age-adjusted): 13.6 per 100,000
10-year percent change: 152% increase
Most impacted age group: 45-54 years
Most impacted county: Greenville County
26. Virginia
Opioid overdose death rate (age-adjusted): 13.7 per 100,000
10-year percent change: 149% increase
Most impacted age group: 35-44 years
Most impacted county: Tazewell County
25. Florida
Opioid overdose death rate (age-adjusted): 14.6 per 100,000
10-year percent change: 95% increase
Most impacted age group: 45-54 years
Most impacted county: Sarasota County
24. Nevada
Opioid overdose death rate (age-adjusted): 14.8 per 100,000
10-year percent change: No change
Most impacted age group: 45-54 years
Most impacted county: Clark County
23. New York
Opioid overdose death rate (age-adjusted): 15.4 per 100,000
10-year percent change: 185% increase
Most impacted age group: 45-54 years
Most impacted county: Bronx County
22. North Carolina
Opioid overdose death rate (age-adjusted): 15.7 per 100,000
10-year percent change: 99% increase
Most impacted age group: 45-54 years
Most impacted county: Wilkes County
21. Illinois
Opioid overdose death rate (age-adjusted): 15.8 per 100,000
10-year percent change: 116% increase
Most impacted age group: 35-44 years
Most impacted county: Cook County
20. Wisconsin
Opioid overdose death rate (age-adjusted): 16 per 100,000
10-year percent change: 150% increase
Most impacted age group: 25-34 years
Most impacted county: Kenosha County
19. Missouri
Opioid overdose death rate (age-adjusted): 16.3 per 100,000
10-year percent change: 123% increase
Most impacted age group: 35-44 years
Most impacted county: St. Louis city
18. New Jersey
Opioid overdose death rate (age-adjusted): 16.5 per 100,000
10-year percent change: 284% increase
Most impacted age group: 35-44 years
Most impacted county: Cape May County
17. Utah
Opioid overdose death rate (age-adjusted): 17.0 per 100,000
10-year percent change: 17% increase
Most impacted age group: 45-54 years
Most impacted county: Salt Lake County
16. Delaware
Opioid overdose death rate (age-adjusted): 17.4 per 100,000
10-year percent change: 241% increase
Most impacted age group: Unknown
Most impacted county: New Castle County
15. New Mexico
Opioid overdose death rate (age-adjusted): 18.3 per 100,000
10-year percent change: 41% increase
Most impacted age group: 45-54 years
Most impacted county: Bernalillo County
14. Vermont
Opioid overdose death rate (age-adjusted): 18.7 per 100,000
10-year percent change: 91% increase
Most impacted age group: Unknown
Most impacted county: Unknown
13. Tennessee
Opioid overdose death rate (age-adjusted): 18.8 per 100,000
10-year percent change: 138% increase
Most impacted age group: 45-54 years
Most impacted county: Knox County
12. Pennsylvania
Opioid overdose death rate (age-adjusted): 18.8 per 100,000
10-year percent change: 422% increase
Most impacted age group: 25-34 years
Most impacted county: Cambria County
11. Michigan
Opioid overdose death rate (age-adjusted): 18.9 per 100,000
10-year percent change: 195% increase
Most impacted age group: 45-54 years
Most impacted county: Wayne County
10. Kentucky
Opioid overdose death rate (age-adjusted): 24.1 per 100,000
10-year percent change: 194% increase
Most impacted age group: 25-34 years
Most impacted county: Kenton County
9. Connecticut
Opioid overdose death rate (age-adjusted): 24.8 per 100,000
10-year percent change: 265% increase
Most impacted age group: 45-54 years
Most impacted county: New Haven County
8. Maine
Opioid overdose death rate (age-adjusted): 25.6 per 100,000
10-year percent change: 237% increase
Most impacted age group: 25-34 years
Most impacted county: Unknown
7. Rhode Island
Opioid overdose death rate (age-adjusted): 26.8 per 100,000
10-year percent change: 116% increase
Most impacted age group: 35-44 years
Most impacted county: Providence County
6. Maryland
Opioid overdose death rate (age-adjusted): 30.1 per 100,000
10-year percent change: 198% increase
Most impacted age group: 45-54 years
Most impacted county: Baltimore city
5. Massachusetts
Opioid overdose death rate (age-adjusted): 30.2 per 100,000
10-year percent change: 196% increase
Most impacted age group: 45-54 years
Most impacted county: Bristol County
4. District of Columbia
Opioid overdose death rate (age-adjusted): 30.6 per 100,000
10-year percent change: 181% increase
Most impacted age group: 45-54 years
Most impacted county: N/A
3. Ohio
Opioid overdose death rate (age-adjusted): 33.6 per 100,000
10-year percent change: 460% increase
Most impacted age group: 45-54 years
Most impacted county: Trumbull County
2. New Hampshire
Opioid overdose death rate (age-adjusted): 36.3 per 100,000
10-year percent change: 343% increase
Most impacted age group: 35-44 years
Most impacted county: Rockingham County
1. West Virginia
Opioid overdose death rate (age-adjusted): 45.2 per 100,000
10-year percent change: 167% increase
Most impacted age group: 25-34 years
Most impacted county: Logan County