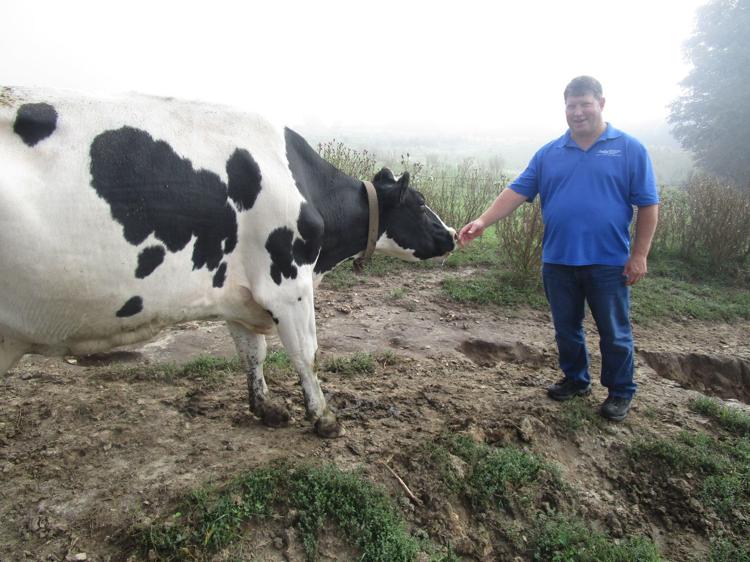 WESTBY — With fall harvest rapidly approaching, farmers continue to worry about low commodity prices, although dairy farmers have seen an uptick in milk prices in the last few months, says the president of Wisconsin Farmers Union.
Farmers have faced low commodity prices for about five years, said Darin Von Ruden of rural Westby.
He and his wife JoAnn and their son Brett have about 120 cattle on their beef and organic dairy farm, including about 50 milking cows. They also raise corn and barley, all as feed for the cattle. The Von Rudens own 230 acres and rent another 125 acres.
Corn and soybean prices remain "pretty low," Von Ruden said. "And it looks like they're not going to recover anytime soon, with the trade wars and what's going on with China right now. There just isn't a bright outlook right now."
Corn and soybean prices have "kind of held steady" this year, Von Ruden said. "Right now, soybean prices are probably $2 a bushel below the cost of production," he said. "And corn is a good $1 below the cost of production."
Corn prices received by U.S. farmers for the 2019-20 marketing year are expected to average about $3.60 per bushel, and soybean prices are expected to average $8.50 per bushel, the U.S. Department of Agriculture said in its monthly grains supply and demand report released Sept. 12.
Many farmers had to plant their crops later than usual because of wet weather, Von Ruden noted. Corn yields on his farm "probably will be down just a bit, simply because of the wet weather," he said. "We had some wet spots where the corn just didn't come out of the ground the way it should have."
The Von Rudens usually finish planting corn by about June 5 or 6, but this year didn't finish until about June 10, he said. Von Ruden still hopes his family can begin harvesting in mid-October, as usual, but said that will depend on the weather before then.
Crops in much of Wisconsin have remained behind schedule, with farmers concerned that what was planted late may not fully mature before the first frost.
While most farmers have been experiencing low commodity prices for about five years, Von Ruden said "The exception is probably beef. That's been somewhat stable. The Angus guys have got that good market, so they've done all right."
But five years of low milk prices has caused many dairy farmers to leave that business or sell some of their cows, Von Ruden said.
"In the last two or three months, conventional (milk) prices have started coming up," he said. "I think a lot of that is due to the number of cows that have been culled" and slaughtered because of low milk prices.
You have free articles remaining.
Register for more free articles.
Stay logged in to skip the surveys.
A few years ago, organic milk producers such as Von Ruden were seeing much higher milk prices than producers of conventional milk, because of increased demand and tight supplies of organic milk. But organic milk prices also have come down since then. "We're breaking even, I would say," Von Ruden said of the prices his family's operation is receiving for its organic milk.
"Organic dairy farmers have struggled as well," agreed Robert Cropp, professor emeritus with University of Wisconsin-Extension and UW-Madison. "Organic milk supply was more than what the market could handle, so some of the organic milk had to be sold at conventional milk prices, lowering the average milk price paid to organic dairy farmers. Also, feed costs are higher for organic milk production."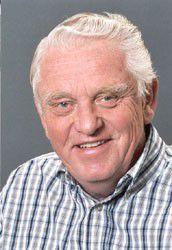 Cropp said milk prices have risen in the last few months because of decreases in milk production and the number of cows.
"Cow numbers are down because of exiting dairy farmers and with low milk prices for almost five years, there has been little dairy herd expansion," he said. "Dairy farmers are slaughtering about 5% more dairy cows than a year ago, which indicated higher culling."
The Wisconsin all-milk average price for January was $16.20 per hundredweight, up slightly from $16.30 one year earlier, Cropp said. Because milk prices have risen in recent months, the average price for July was $18.80, up from $15.40 a year earlier. And the average price for August was even higher, $19.10, up from $16.30 a year earlier.
Milk prices had been low since January 2015 "and are now just moving into the profitable range" for most dairy farmers, Cropp said. He added that "We need even higher prices and for a period of time, for dairy farmers to recover from losses and lost equity over better than four years."
Cropp added that "Dairy farmers have experienced low and non-profitable milk prices before, but not for a period of time this long, which has really stressed dairy farmers financially and has resulted in more than a normal number of dairy farmers leaving the industry."
Cropp said the number of licensed dairy herds in Wisconsin has dropped from 9,304 in January 2017 to 8,801 in January 2018 to 8,110 in January 2019 and to 7,559 in September 2019.
Cropp thinks milk prices may continue increasing in the near future.
"With milk production lower than a year ago, cheese production is lower than a year ago," he said. "Cheese demand has seen a modest increase and cheese exports have been slightly higher than a year ago," which has reduced cheese stocks. "Plus, we will be entering the strong seasonal sales period for butter and cheese during the holidays," Cropp said.
"All of this has increased cheese prices, which will increase milk prices," he said. That's why he thinks the Wisconsin all-milk average price might reach about $19.90 per hundredweight for September, $20.10 for November and $19.80 for December.
Milk prices in 2020 will depend a lot on the level of milk production, Cropp said.