For-sale signs staked next to tractors, riding lawn mowers, cars and trucks mark the driveways of rural farm homes every few miles along Hwy. 33.
They stand as a stark indication that the agriculture and dairy markets continue to struggle, as uncooperative weather and the unpredictability of the current tariff wars add to the stress farmers face in southwestern Wisconsin.
Farmers are looking for ways to alleviate financial stress, even if it means selling a piece of equipment, and the need for affordable or free mental health services in struggling rural communities has made its way to Madison where legislators are deadlocked across the aisle over the appropriation of funds for those programs. But instead of waiting for help from the Assembly, members of rural communities decided to act amid the state capital's inaction to support farmers by lending an ear or a hand to those in need.
A balancing act
Jewel Family Farm, a 70-head organic dairy owned and operated by Thomas Schaub for more than 35 years, sits near the edge of La Crosse and Monroe counties, across roughly 420 picturesque acres.
Underneath the serene image of the land, stress bubbles despite Schaub's steadfast optimism. The president of the Westby Co-op Creamery, and a third-generation farmer, he's on the front lines of the battle to stay afloat.
Schaub compared the day-to-day, unending stress of farm life to PTSD experienced by military veterans who have been emotionally scarred by battle.
And for some, the war can become too much to bear. One of the farmer members of the Westby Creamery attempted to take his life recently, Schaub said, a reminder that mental health services are needed in rural and farming communities.
"It breaks your heart. How can it not?" he said. "They've been under so much stress for so long, that there's only so much they can take."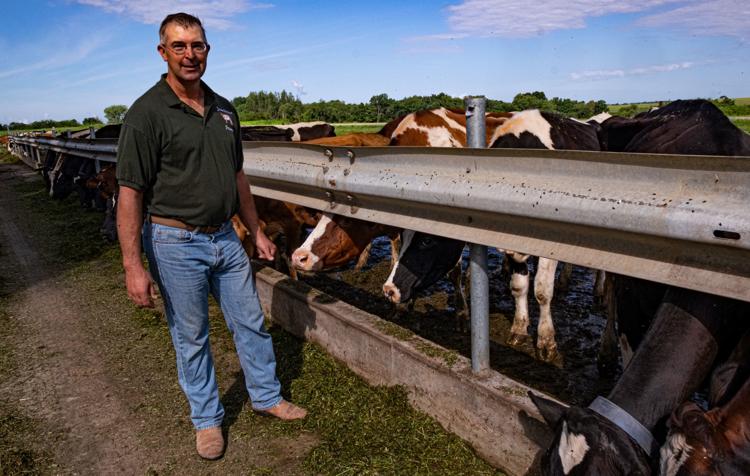 Schaub's goal is to maintain a balance between what he deems the three most important F's in his life: faith, family and farming. But lately, he admitted, it's difficult to find the emotional and mental bandwidth for the first two on that list.
"It's been very tough, for all farmers of all sizes, conventional or organic. It seems like all of the attention is put on farming because of the stress — the financial stress, the weather stress — and it's really hard to balance when you're always anxious about trying to get everything done in the next window of dry weather," Schaub said. He wasn't able to plant on 20 acres this year, due to weather, which is a first in his 30-plus years as a farmer.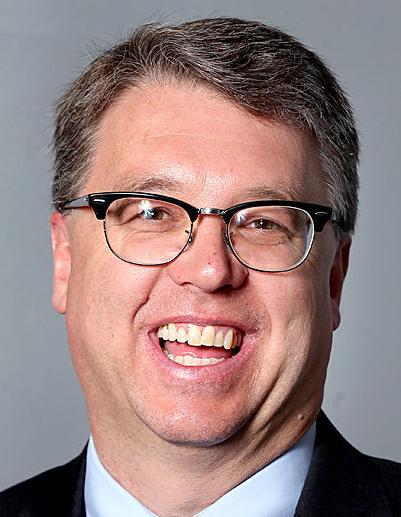 Even before he was board president of the Westby Creamery, Schaub received calls from area farmers, his friends, who were looking for hope amid financial crises that scarred the industry during the past few decades.
"It was really hard to navigate or advise somebody that, 'yeah, it's going to get better, you just gotta hang in there' when there was nothing on the horizon that was showing that," he said.
To help with the stress farmers and their families are experiencing, Gov. Tony Evers proposed investments in mental health resources for agriculture communities across the state, according to a press release from the office of the Wisconsin Department of Agriculture, Trade and Consumer Protection Secretary-Designee Brad Pfaff.
The Joint Finance Committee agreed, and included that funding in the final budget the governor signed. Now, they're going back on their word and abandoning our state's farmers in the process, Pfaff said.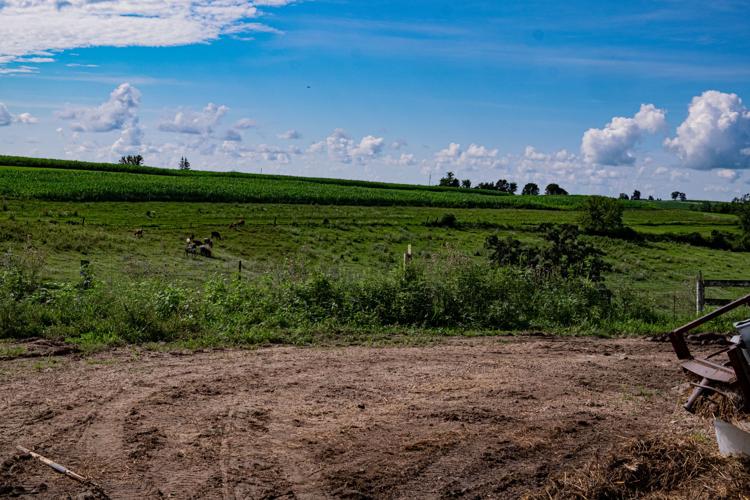 A battle for funding
As of Friday, The co-chairs of the Legislature's Joint Finance Committee have yet to decide whether to release $100,000 in funding to the Farm Center, a farmer mental health assistance program, which was earmarked in Gov. Evers' 2019-21 biennial budget, which was signed into law at the beginning of July.
DATCP was asked to work with the Speaker's Task Force on Suicide Prevention, something that had not yet happened when the Finance Committee met in July, according to Rep. and Co-Chair of the Joint Finance Committee John Nygren, R-Marinette. And, according to Nygren, Rep. Joan Ballweg, R-Markesan, who chairs the Task Force, had made several requests to DATCP for additional information on farmer mental health programs, which the department had not replied to by the time the Finance Committee met.
You have free articles remaining.

"An analysis by the nonpartisan Legislative Fiscal Bureau of the farmer mental health program has raised additional questions and provided new information that DATCP did not share with the Committee when making the request for funding," Nygren said in an email. "DATCP and the administration should make an effort to work with the Legislature to ensure the funds are spent appropriately and in a way that addresses the problem of farmer mental health instead of playing petty politics."
But, according to Pfaff's office, DATCP provided legislative committees and individual staff with requested information on a timely basis.
As of July 23, DATCP had funding to provide five more counseling vouchers to farmers in need of mental health care. The counseling vouchers are given to any farmer who needs them to access mental health services.
Voucher requests increased 36% in 2019, according to a testimony by the Wisconsin DATCP Farm Center supervisor Angie Sullivan during a public hearing for the Assembly Speaker's Task Force on Suicide Prevention on July 29.
The Farm Center, a free and confidential resource available to all farmers in the state, reported more than 2,300 calls from farmers in 2018. As of May, the center had received more than 1,000, according to the Wisconsin Farmers Union. Farm Center staff said most of the calls were related to finances and levels of distress.
"Our agriculture community needs this funding, and they need it now — not when it's convenient for legislative Republicans," Pfaff, a La Crosse native who grew up on a farm, said in a press release. "We look forward to working with the Speaker's Task Force on this initiative, but farmers need help now. If the Joint Finance Committee doesn't want to move this funding forward immediately, then they have a choice to make: which five farmers will it be?"
The Wisconsin Department of Agriculture also funds the Farm Center helpline for individuals to call into when they're in times of need. The Farm Center continues to receive calls and provide assistance; but the need is still immediate for funding.
"For the Senate to tie the hands of the Department of Ag and not allow them to do their job, I see real issues with that," Wisconsin Farmers Union President, Darin Von Ruden said. "It shouldn't be a Republican or Democrat thing, but right now that's where it's at."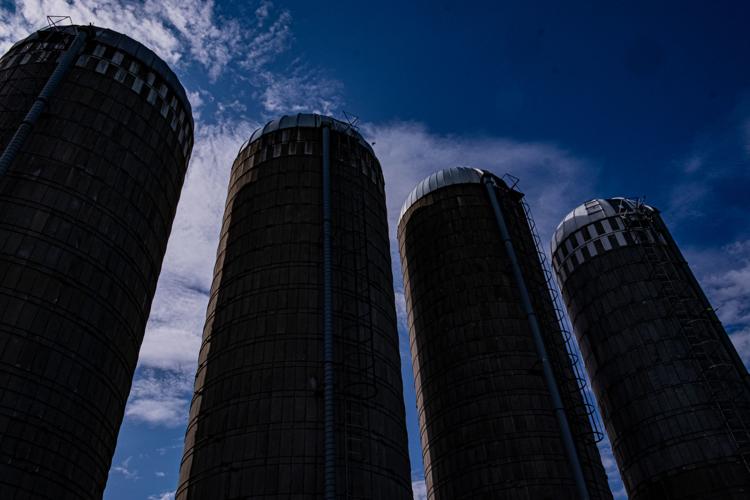 Taking matters into their own hands
"There's always somebody that it's too late for and we're really hoping that [the Speaker's Task Force on Suicide Prevention] can draw their conclusions sooner than later because there's definitely individuals across the state of Wisconsin that need help today, and don't have time to wait until later on this fall or this winter to hear what that task force is going to make as far as recommendations," Von Ruden said.
In March, Speaker Robin Vos, R-Rochester, announced creation of the Speaker's Task Force on Suicide Prevention in response to increasing suicide rates across the state.
The task force held hearings in four cities so far, with more planned.
The goal of the task force is to receive input from survivors, experts, advocates for suicide prevention, families who have been impacted and community members; and to identify opportunities to target and assist especially at-risk individuals, such as farmers and youth, according to a press release from Vos' office.
"Luckily it's been a couple of weeks since I've heard of any [farmer suicides]… but definitely, the ongoing financial crisis that farmers are dealing with and the weather patterns that we've seen this year really are making the day-to-day work that farmers do more of a struggle," Von Ruden said. "When you have multiple factors increasing the uncertainty in the market right now, such as the tariff wars, people need mental help on a more timely basis."
The Wisconsin Farmers Union members decided to take matters into their own hands, as the Legislature continues its standoff, and partnered with roughly 13 different farming organizations from across Wisconsin — most of which don't rely on state funding — in an effort to make sure the mental health issue is addressed during the Farm Center's funding paralysis. They're working together to promote #farmneighborscare, a social media campaign meant to reestablish a connection between farmers and the rural community.
"We're hoping that we can help each other out by being there, for one thing. Sometimes it is just that extra set of hands that's needed to finish up a project on a day when the weather hasn't been cooperating," Von Ruden said. "One thing that rural America is starting to lose is that interconnection of family and neighborhood, where we help each other out in everyday tasks rather than just waiting until there's a severe crisis."
The social media campaign asks rural residents to check in on their farming neighbors, to promote a sense of caring. Rural residents are asked to put together a small "goodie-bag", a snack or meal, and take it to their neighbor for a visit and a conversation to participate. They're also are encouraged to take a photo and promote it with the hashtag #farmneighborscare on social media in hopes of spreading the movement throughout struggling rural communities.
Solidarity and relief
Schaub sat for a moment at a table in his kitchen and considered his own mental health. Despite his role as Westby Creamery board president and confidant to struggling area farmers, he admitted he's not immune to the stresses of farming.
"Just talking to other people, it always helps me," he said. "When I'm stressed, extremely stressed, the first thing I want to do is withdraw and be by myself, so getting calls like that – knowing that everybody else is in the same situation as me – it's kind of a comfort and we can kind of talk each other through it."
It's nice to know that I'm not alone, he said.