A U.S. journalist who was held captive in North Korea for 140 days in 2009 declines to comment on U.S.-North Korean talks on denuclearization, other than to say she hopes the talks also address human rights.

Laura Ling, who was captured by North Korean soldiers while reporting on the trafficking of North Korean women, will address those topics and others as keynote speaker at the Fall Luncheon of the Women's Fund of Greater La Crosse, from 11 a.m. to 1 p.m. Oct. 18 in The Bluffs at the Student Union at the University of La Crosse.
"I'm not an analyst or a pundit," Ling said during a phone interview when asked about the talks. "One of the things lost from the conversation is the Korean people. I hope that human rights can become a part of the discussion."
North Korea long has been recognized as a major violator of human rights, with more than 100,000 suspected political prisoners, and where leader Kim Jong-un and his father and grandfather who preceded him have used violence, assassinations and executions of political opponents.
Human rights activists in the United States and abroad were angry when President Donald Trump did not raise human rights issues when and Kim met June 12 in Singapore. Trump said at the time that Kim had agreed to denuclearization and already had started, a contention that has become increasingly doubtful with evidence that North Korea has continued to bolster nuclear capability surreptitiously.
Ling said she feels "thrilled and honored to be speaking (at the Women's Fund luncheon) because their work and their mission to empower women and girls are awe-inspiring."
The nonprofit organization, which is celebrating its 20th anniversary, supports projects that improve attitudes and actions that benefit women and girls; promote opportunity, health and self-sufficiency for women, and encourage women and girls to develop as philanthropists.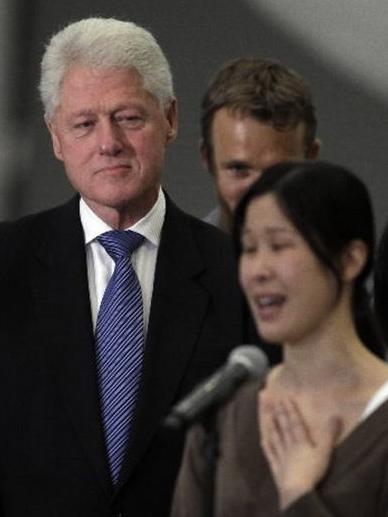 The Women's Fund also has been involved in fighting human trafficking, the topic Ling was reporting on for Current TV when she and colleague Euna Lee were caught, convicted of illegal entry and "hostile acts" against the North Korean government and sentenced to 12 years' hard labor. The sentence was broken down into two years for illegal entry and 10 for hostile acts, "presumably reporting on the trafficking," said Ling, who said she feared she would have to endure the full sentence.
That changed when former President Bill Clinton traveled to North Korea as a special envoy, a move that eventually led to their release.
Ling chronicled the experience in her memoir, "Somewhere Inside: One Sister's Captivity and the Other's Fight to Bring Her Home," which she wrote with her sister, Lisa, also a journalist — a special correspondent for Oprah Winfrey and a former co-host of "The View" program on ABC-TV.
"The struggle for freedom" is at the forefront of many issues, she said, adding, "My own personal loss of freedom changed me and how I think about my own freedom and America."
The 41-year-old Ling was born in Carmichael, Calif., her father from Hong Kong and mother from Taiwan, "I've always been fascinated by what's going on in North Korea," she said. "My heart has gone out to the people of North Korea and what they have had to endure."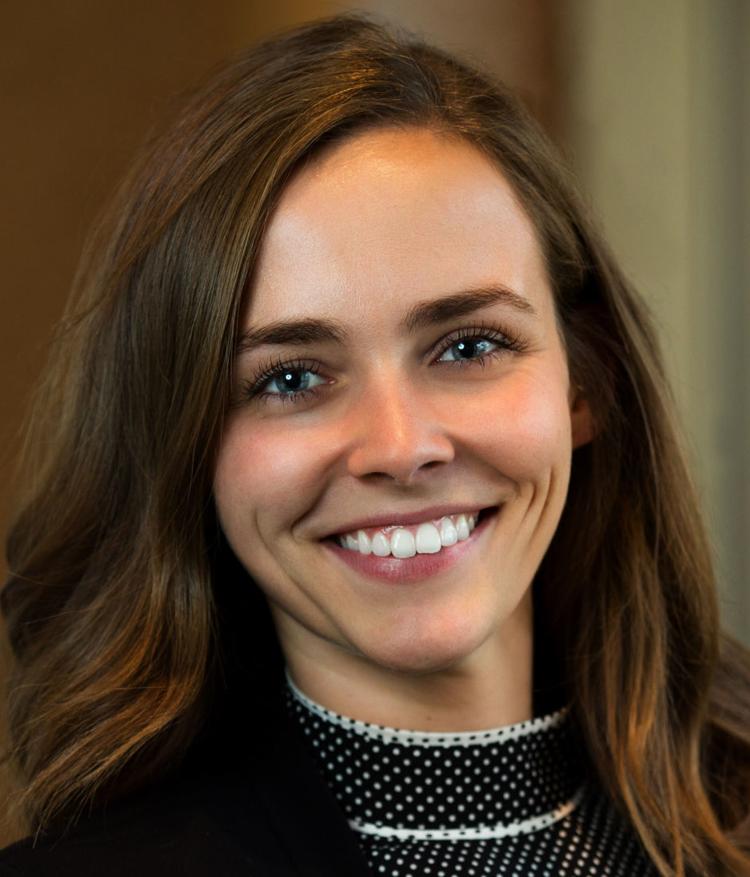 She and Lee were trying to "shine a light on the issue of human trafficking" on the China/North Korea border when they inadvertently crossed the border.
Women's Fund executive director Kaycie Green, who was part of the phone interview, told Ling that the organization also has zeroed in on trafficking, including financial support to the local Task Force to Eradicate Modern Slavery.
"It's an interesting tie," Green said. "To many, it is so far away, but it's so similar."
Ling echoed that assessment, saying, "People tend to think this is a foreign issue, but in every city, organizations like the Women's Fund" are addressing it.
Regarding her own imprisonment, Ling said the initial weeks were "pretty brutal, in a jail cell in a border town, maybe 5 feet by 6 feet and jet black. I could hear faint sounds of other prisoners."
Conditions improved when she was moved to the capital city of Pyongyang, where she was confined in a room with a bed and access to toilet facilities, with two women guards who treated her humanely.
"North Korea is a poor country, so there were a lot of blackouts and not much hot water," she said.
"That was the most terrifying time of my life, but there also were experiences of compassion and humanity with some of my guards — the acts of engaging with those who are different and still experiencing common humanity from people we don't consider our friends."
Ling and her husband, Iain Clayton, didn't have children at the time but were contemplating starting a family. Now they have two children. Their 4-year-old boy is named Kai; their 8-year-old is Li Jefferson — Li in honor of her sister and Jefferson to recognize William Jefferson Clinton's role in securing the release of her and her colleague.
Ling said she hopes to convey, during her La Crosse talk, "a greater appreciation for freedom and the responsibility to help and use the voices we have."