As states reopen, its back to the beach for some. Stephen "Dr. Beach" Leatherman, a coastal scientist and professor at Florida International U…
Seeking to capture moments of private mourning at a time of global isolation, Associated Press photographer David Goldman visited the homes of…
Americans soaked up the sun where they could this weekend, taking advantage of the first holiday weekend since coronavirus restrictions were e…
After a local radio station canceled his weekly broadcast last year, Pastor Eddie Bone started putting his Sunday sermons online. But hardly 1…
Thousands were forced to evacuate Michigan after mass flooding earlier this week, President Trump has been defending himself for taking the an…
California Gov. Gavin Newsom didn't violate his own stay-at-home order, and COVID-19 is not an acronym related to artificial intelligence. Her…
The CDC has tips on keeping safe from coronavirus at the pool this summer, a new study will test the drug hydroxychloroquine on U.K healthcare…
Trump said if governors don't abide by his request to consider churches and other houses of worship as "essential," he will override them, tho…
Medical experts warn that the virus won't take a holiday for the traditional start of summer. Get caught up with the latest coronavirus develo…
As lockdowns ease across the United States, millions of Americans are set to take tentative steps outdoors to celebrate Memorial Day. But publ…
A graffiti artist has dedicated a mural in Rio de Janeiro to health workers taking care of patients and fighting against coronavirus in Brazil…
Soaring food prices caused by Afghanistan's coronavirus lockdown threatened large parts of the population struggling to feed themselves
Social distancing circles have been painted in one of San Francisco's most popular parks. Veuer's Mercer Morrison has the story.
Demand for hydroxychloroquine surged after President Donald Trump touted it in early April. The drug will now be tested on U.K. health workers…
Lloyd Falk, a 100-year-old World War II veteran from Virginia, was officially declared coronavirus free and discharged from Henrico Doctors' H…
NAIROBI, Kenya (AP) — On just one day this month, 50 Tanzanian truck drivers tested positive for the coronavirus after crossing into neighbori…
President Donald Trump traveled on Thursday to the crucial U.S. election battleground state of Michigan to visit a Ford Motor Co. plant. The v…
As summer looms during the pandemic, many are wondering if it's safe to go swimming. Veuer's Justin Kircher has what the Centers for Disease C…
Could your face covering be causing acne flare ups? This is how to stay safe while keeping your skin clear.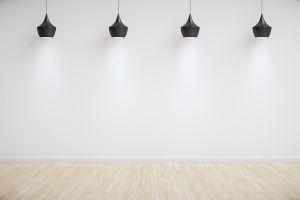 Grandview Plaza Apartments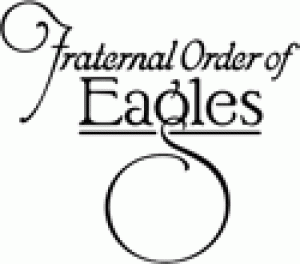 Fraternal Order of Eagles - La Crosse 1254
WASHINGTON (AP) — Reconsideration of jobless aid is fast becoming the focus of congressional debate over the next virus aid package
Also in the news this Friday: a family finds nearly $1 million in cash and turns it in, and why the GOP wants to cut jobless benefits
WASHINGTON (AP) — Much of the country remains unlikely to venture out to bars, restaurants, theaters or gyms anytime soon, despite state and l…
A roll call of notable people who have died so far in 2020:
NEW YORK (AP) — In April, as the coronavirus was ravaging New York, Susan Jones learned her older brother had been diagnosed with a blood cancer.
SAN FRANCISCO (AP) — San Francisco is joining other U.S. cities in authorizing homeless tent encampments in response to the coronavirus pandem…
WASHINGTON — Reconsideration of jobless aid is fast becoming the focus of congressional debate over the next virus aid package