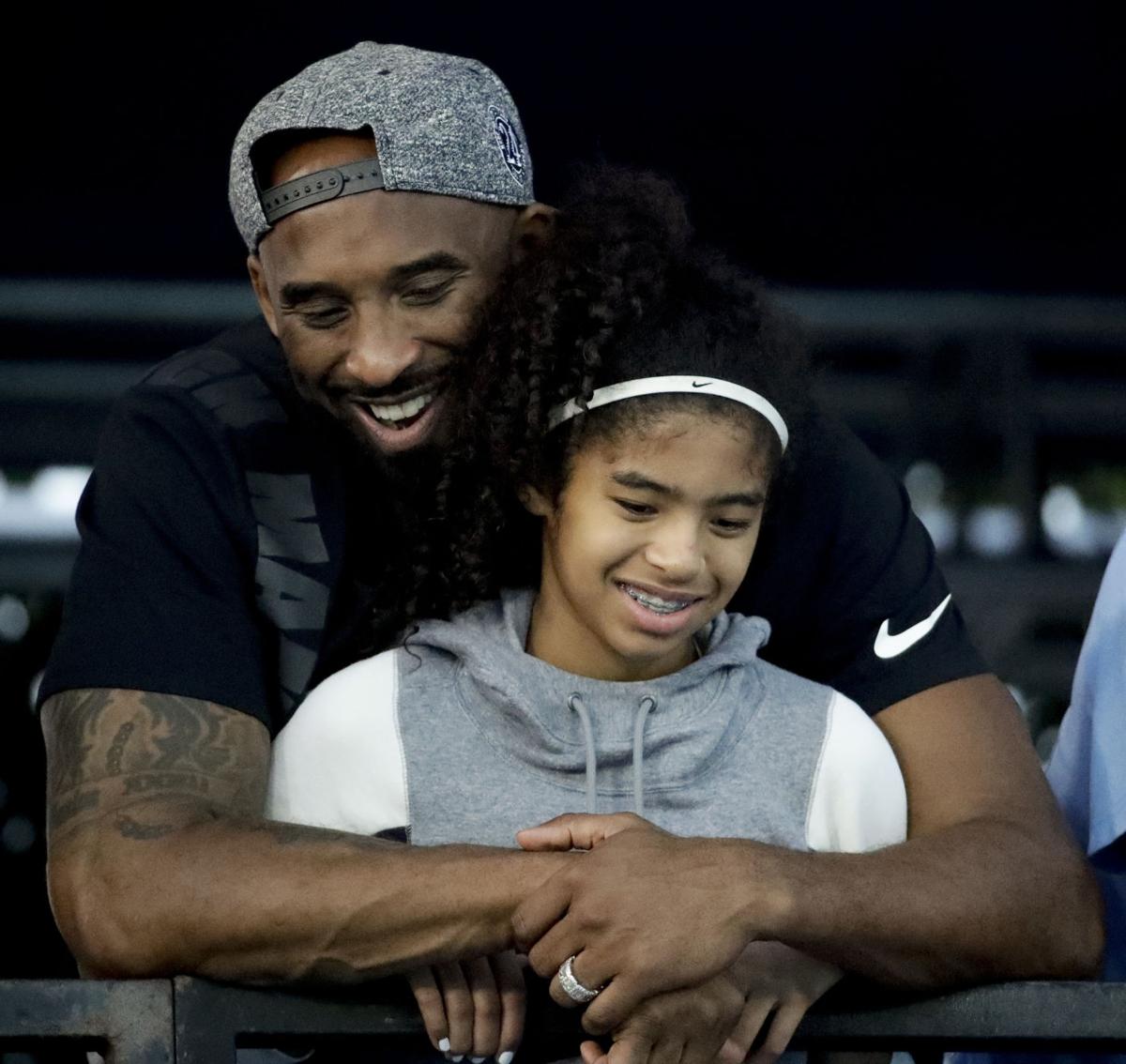 NEWPORT BEACH, Calif. — Kobe Bryant's daughter Gianna always wore a smile and looked out for the underdog, a leader in her own right at the tender age of 13.
Flower bouquets were laid at the entrance to the Harbor Day School in Newport Beach, a campus that was grieving Monday, a day after a helicopter carrying the basketball superstar, his daughter and seven others to a youth basketball tournament crashed. All aboard perished.
"This loss is indescribable," the school said in a statement, describing Gianna as someone who never left anyone out, was mature beyond her years and had an unmatched work ethic.
"Gianna has left an indelible mark on the school and the people that she's touched," the statement said, adding that Kobe Bryant "was a respected and active member of the school community. Our students took great pride in seeing Mr. Bryant on campus regularly."
Over the years, the world watched her grow from a babe in her father's arms to a small child trying to hold his Finals MVP trophy to his companion at WNBA, college and NBA games around the country, listening to her father break down play and watching every detail on the court, just as he always did.
Take a look at photos of Gianna over the years with her famous father.
Be the first to know
Get local news delivered to your inbox!