Poet and author Maya Angelou, America's first woman in space and a revered Cherokee Nation leader are among female trailblazers whose likenesses will appear on the U.S. quarter.
The new four-year American Women Quarters Program celebrates women's accomplishments and contributions to the United States' development and history, according to the U.S. Mint.
Under the program, the mint will issue up to five new designs each year from 2022 to 2025. Honorees will be from a variety of fields and from ethnically, racially and geographically diverse backgrounds, the mint says.
Those chosen for the first year are:
Cherokee Nation Principal Chief Chuck Hoskin Jr. and Mankiller's husband, Charlie Soap, expressed gratitude for Mankiller's inclusion in the program, saying her influence and leadership made her a fitting choice.
Mankiller became one of the United States' most visible Native American leaders during her 10 years as chief of the Cherokee Nation of Oklahoma, from 1985 to 1995. She died in 2010.
"We thank the U.S. Mint for recognizing Wilma and the other recipients for such an honor," Soap told Indian Country Today. "Wilma was a humble, spiritual, great leader whose leadership was not only for Cherokee people but for all women and races. The real value of this coin is the inspiration it brings to Indian people and women everywhere."
Women who broke barriers from the year you were born
Women who broke barriers from the year you were born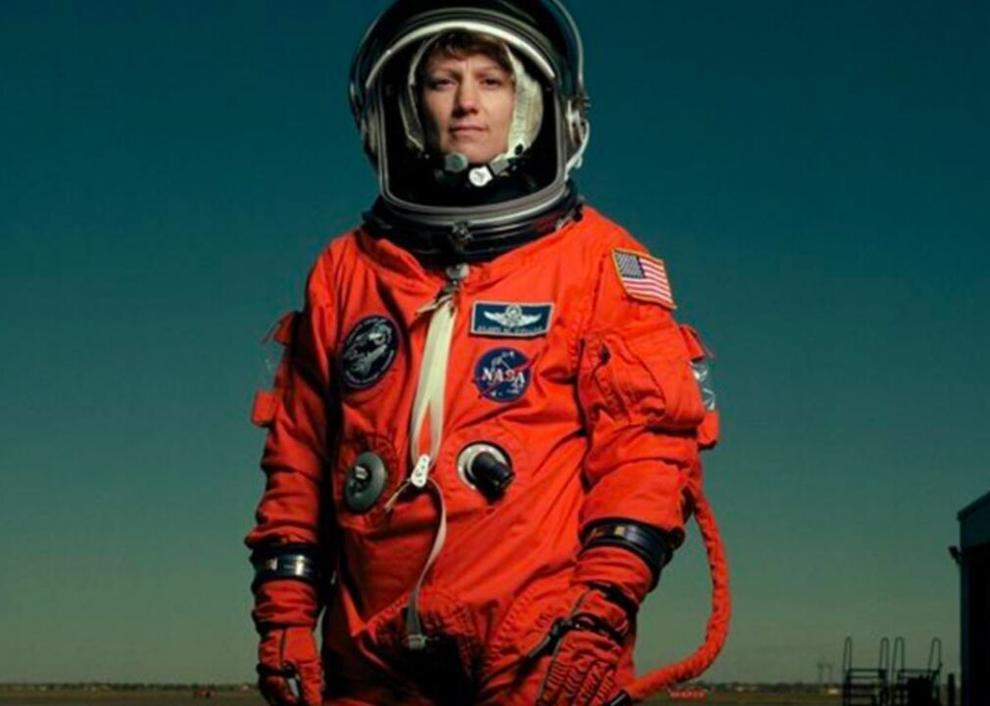 1919: Madam C. J. Walker becomes a millionaire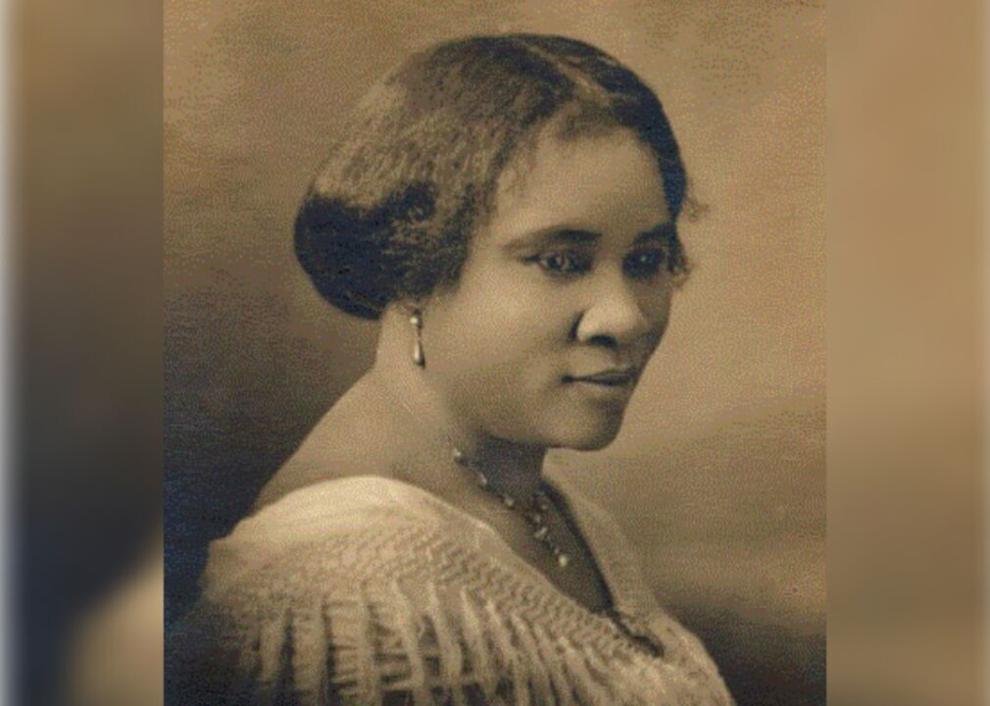 1920: Marie Luhring becomes an automotive engineer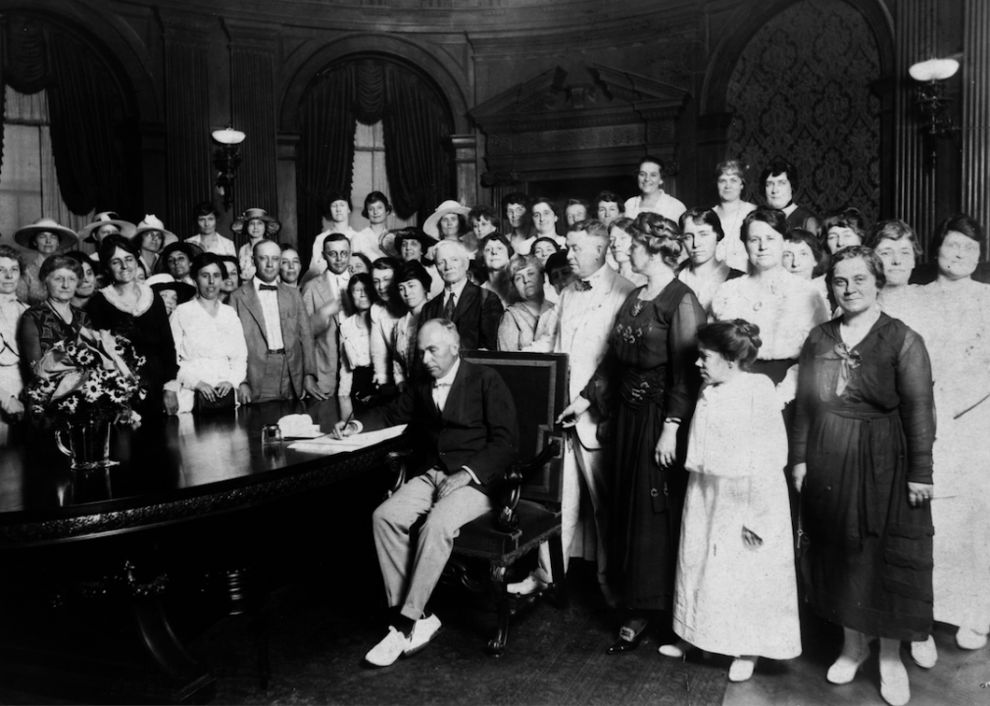 1921: Bessie Coleman earns international pilot's license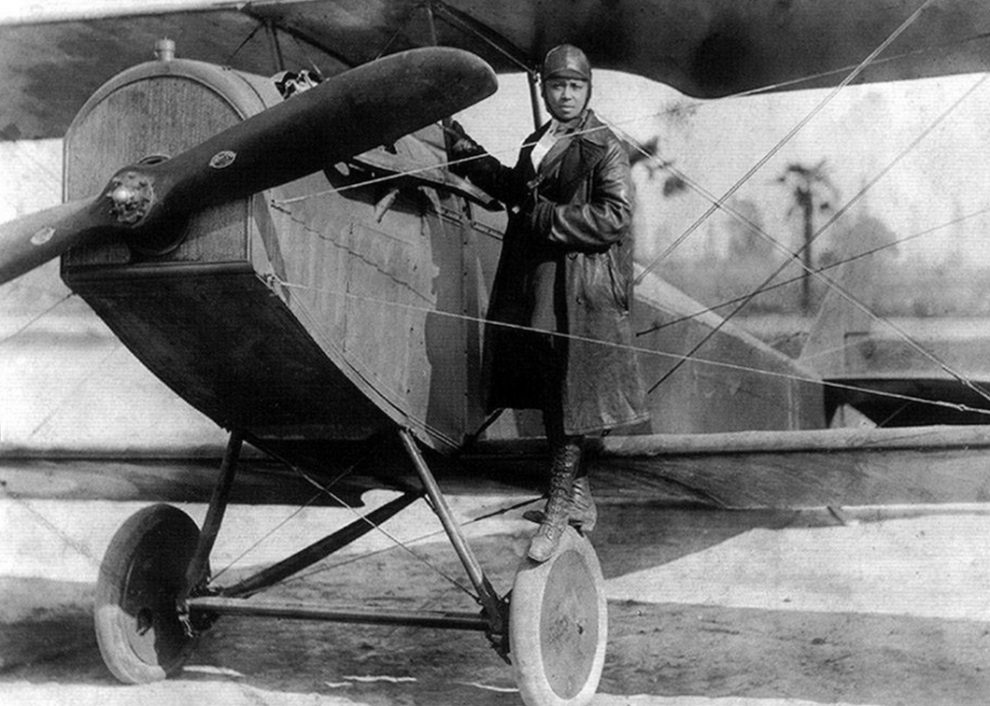 1922: Rebecca Latimer Felton appointed senator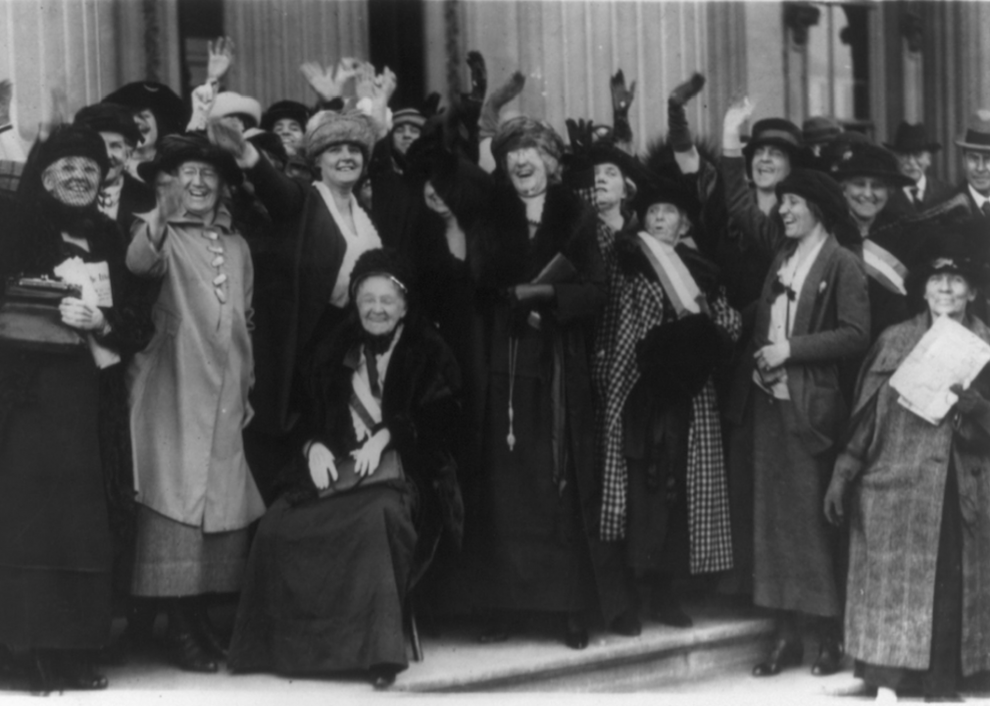 1923: Florence King wins US Supreme Court case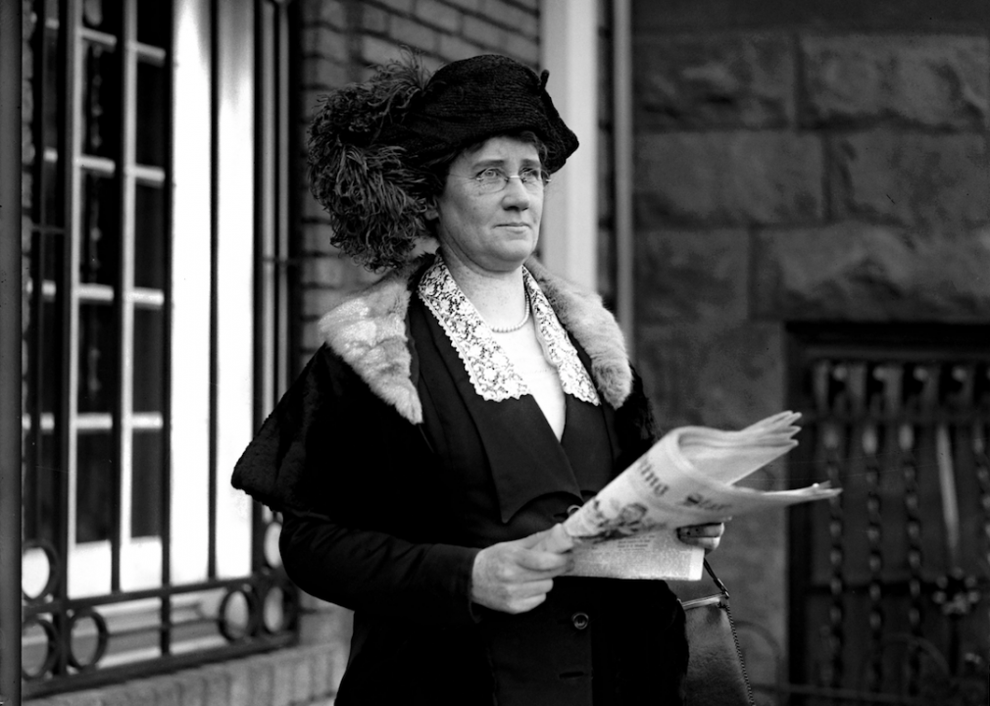 1924: Nellie Tayloe Ross elected governor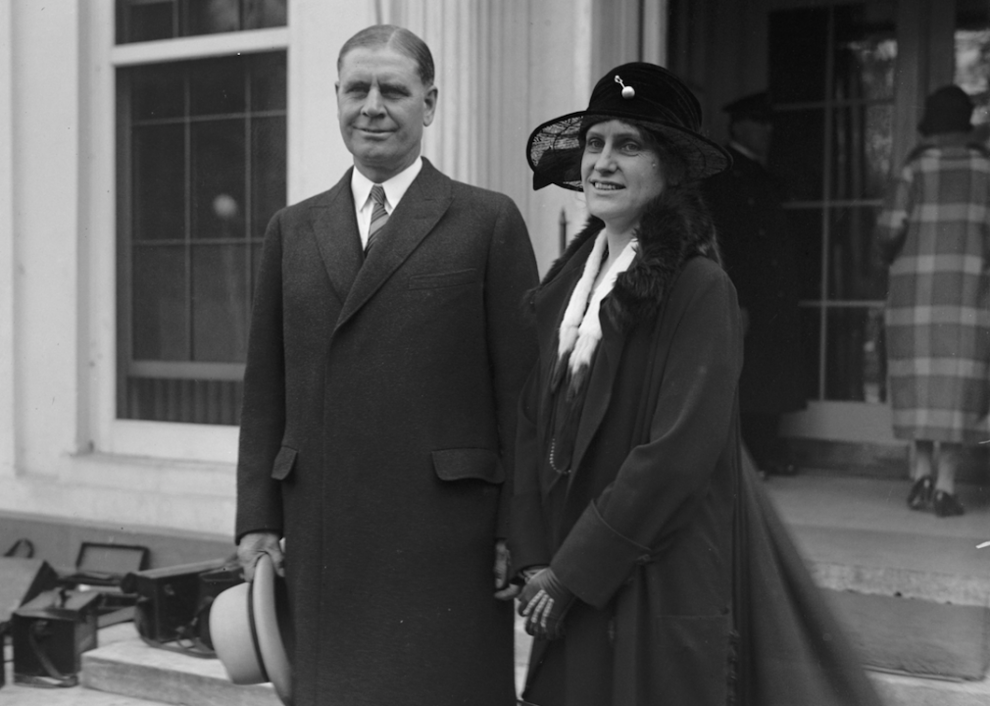 1925: Miriam "Ma" Ferguson elected governor of Texas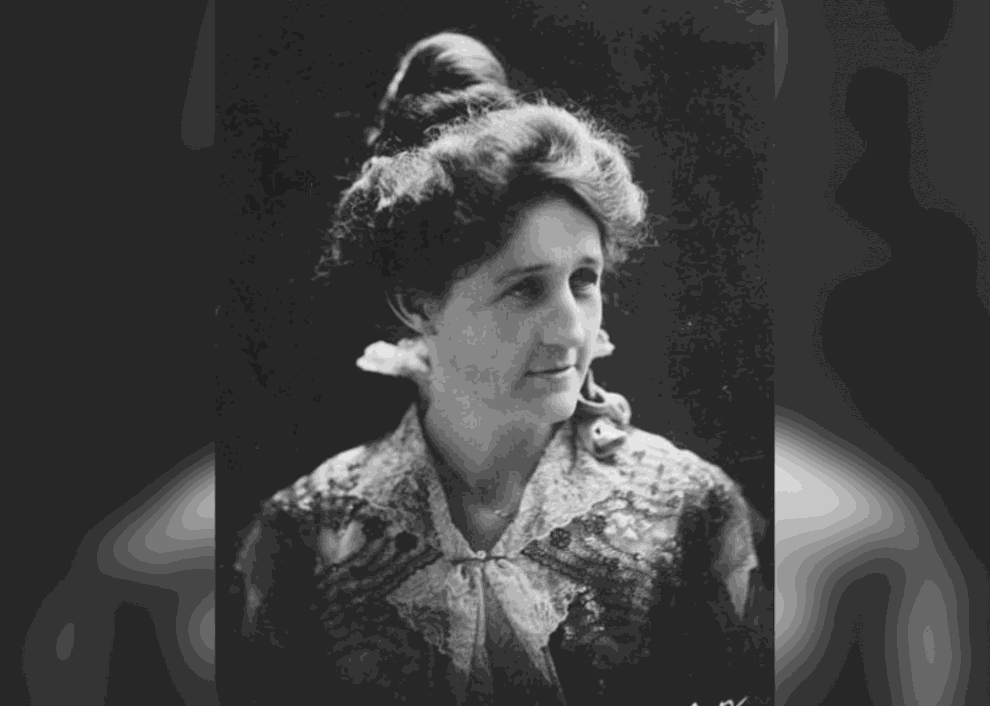 1926: Gertrude Ederle swims the English Channel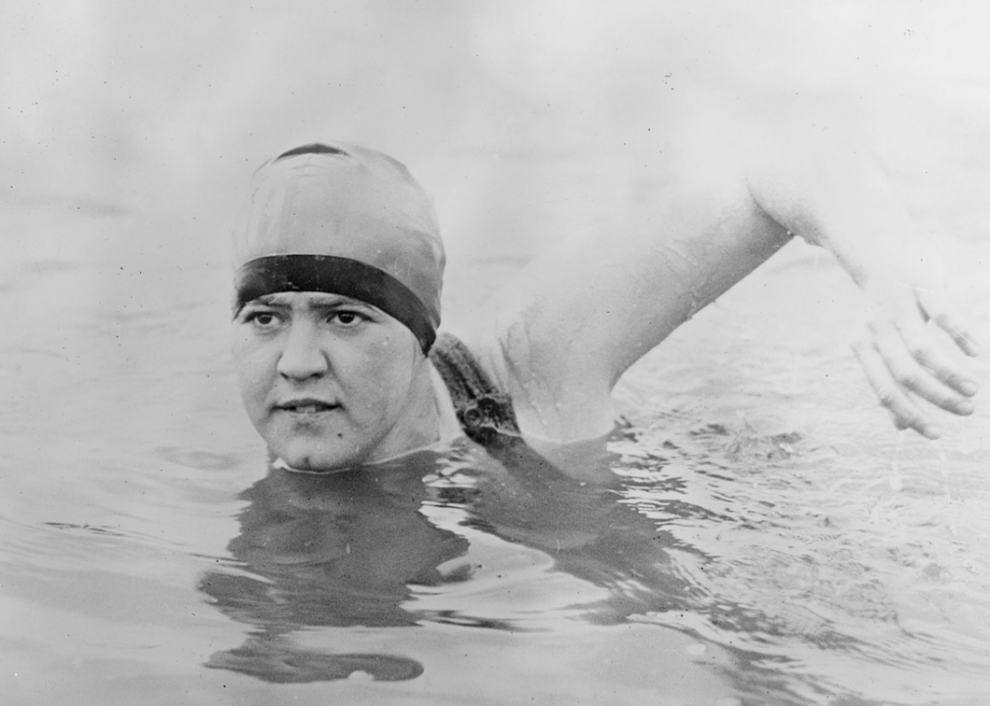 1927: Phoebe Omlie earns her transport pilot license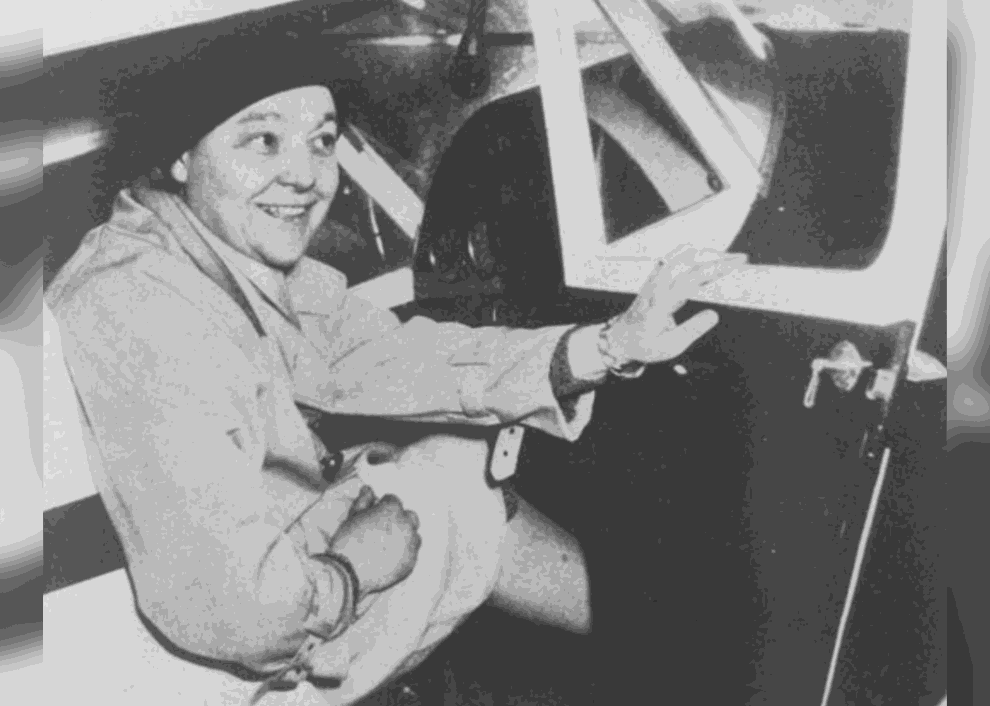 1928: Amelia Earhart flies across the Atlantic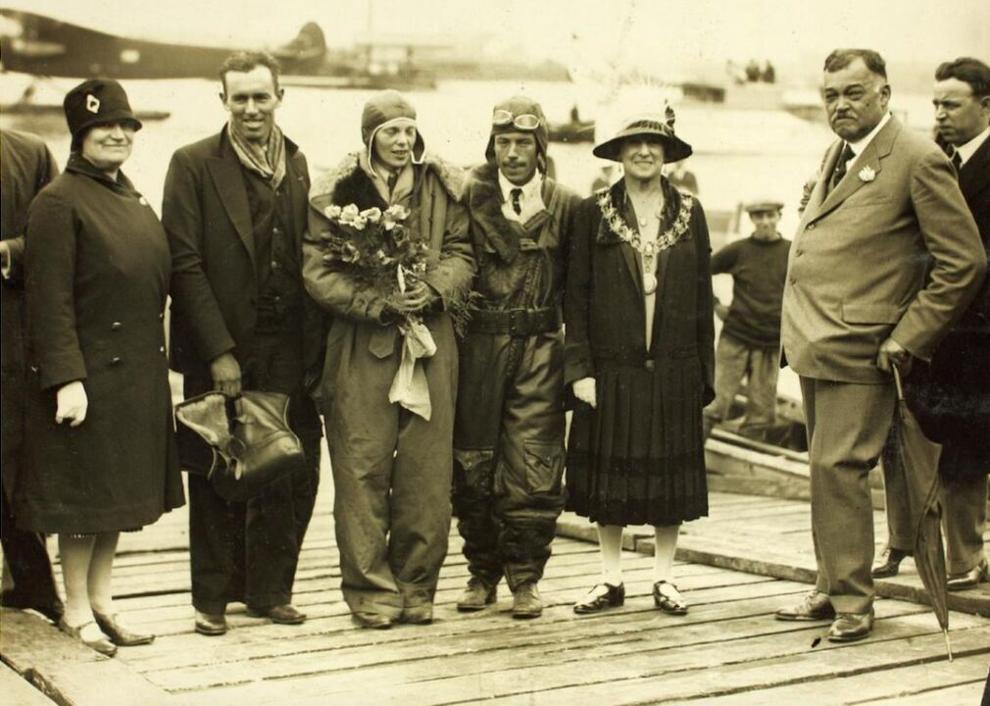 1929: Janet Gaynor wins an Oscar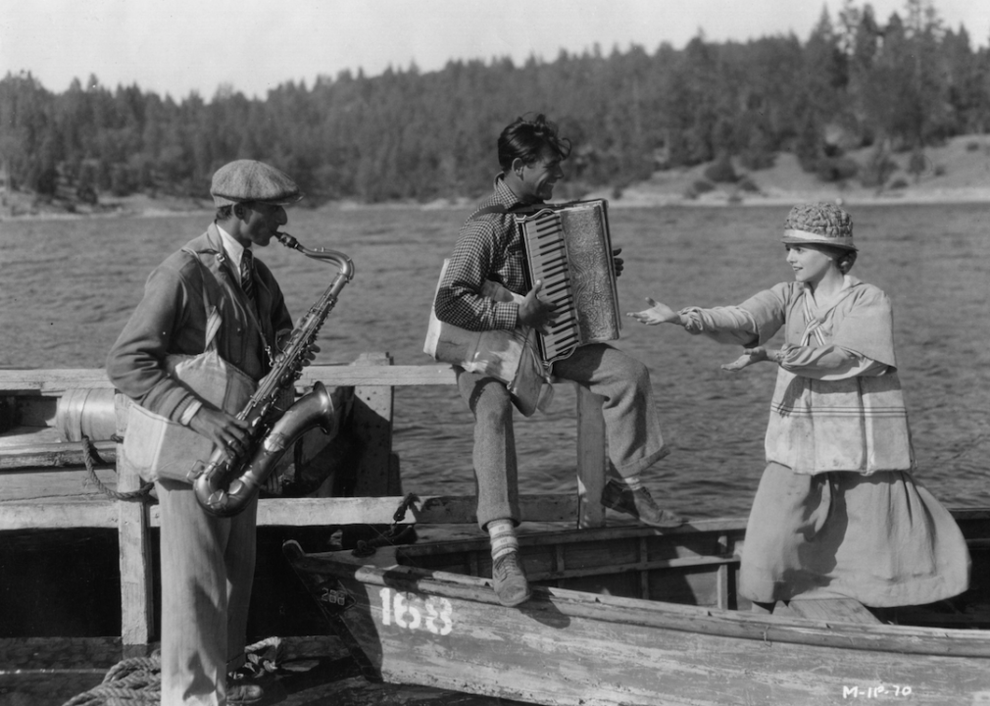 1930: Emma Fahning bowls a perfect score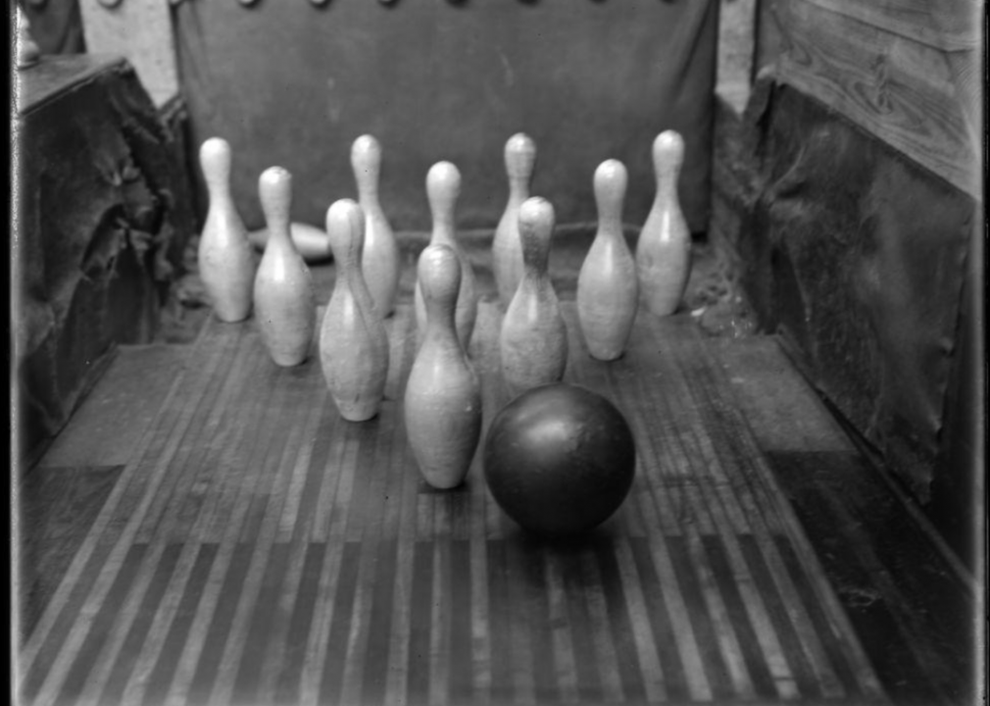 1931: Jane Addams wins Nobel Peace Prize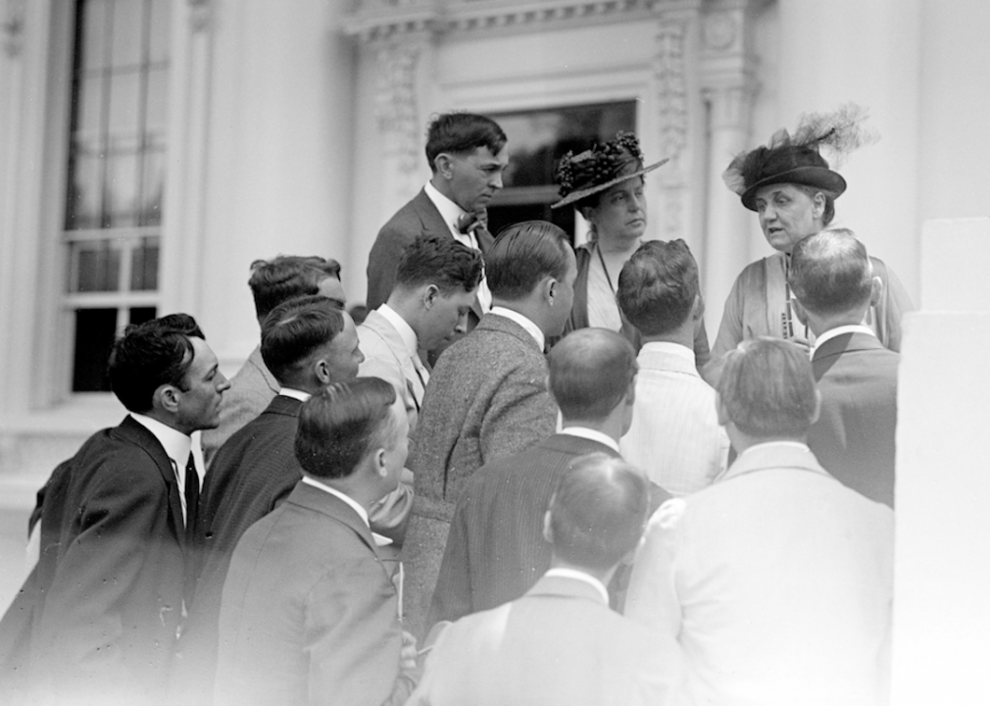 1932: Earhart flies solo across the Atlantic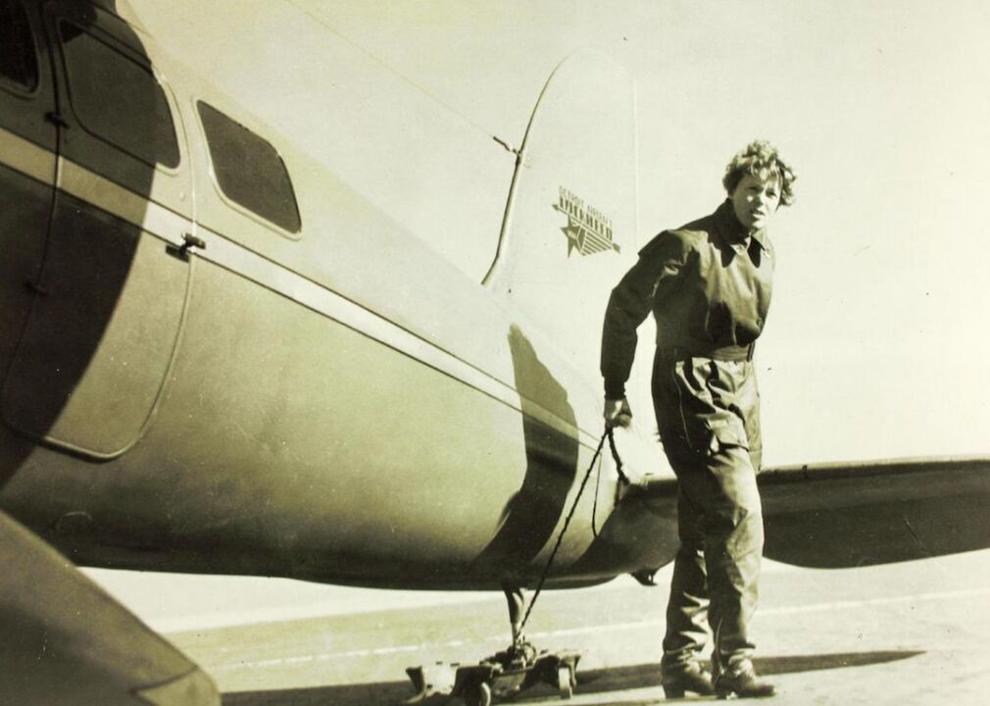 1933: Frances Perkins appointed to presidential cabinet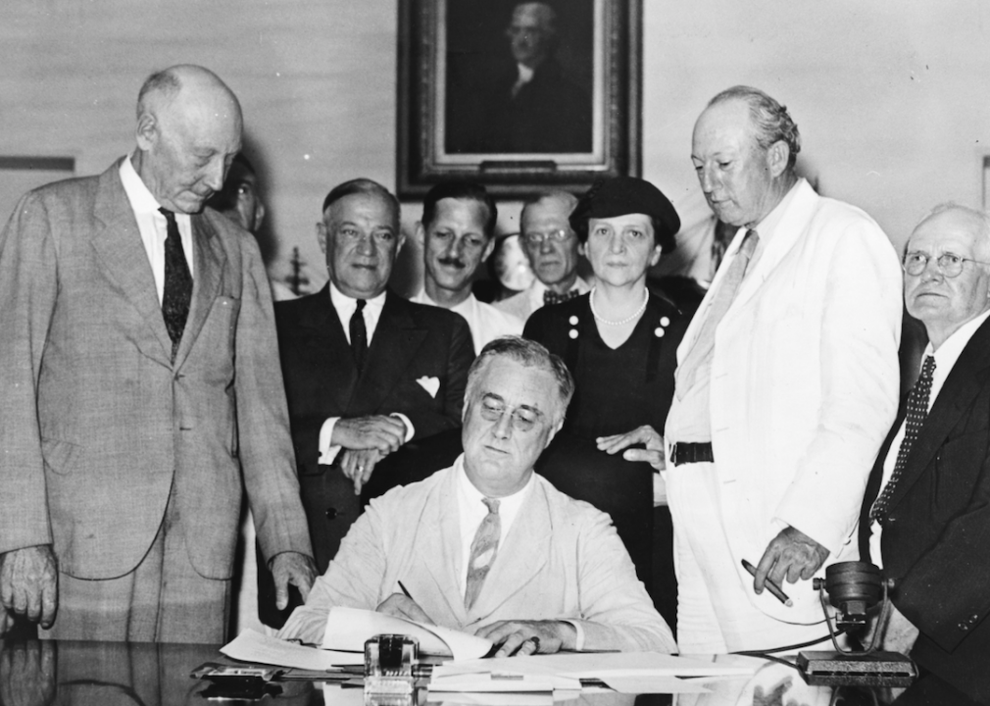 1934: Coca-Cola brings Lettie Pate Whitehead as director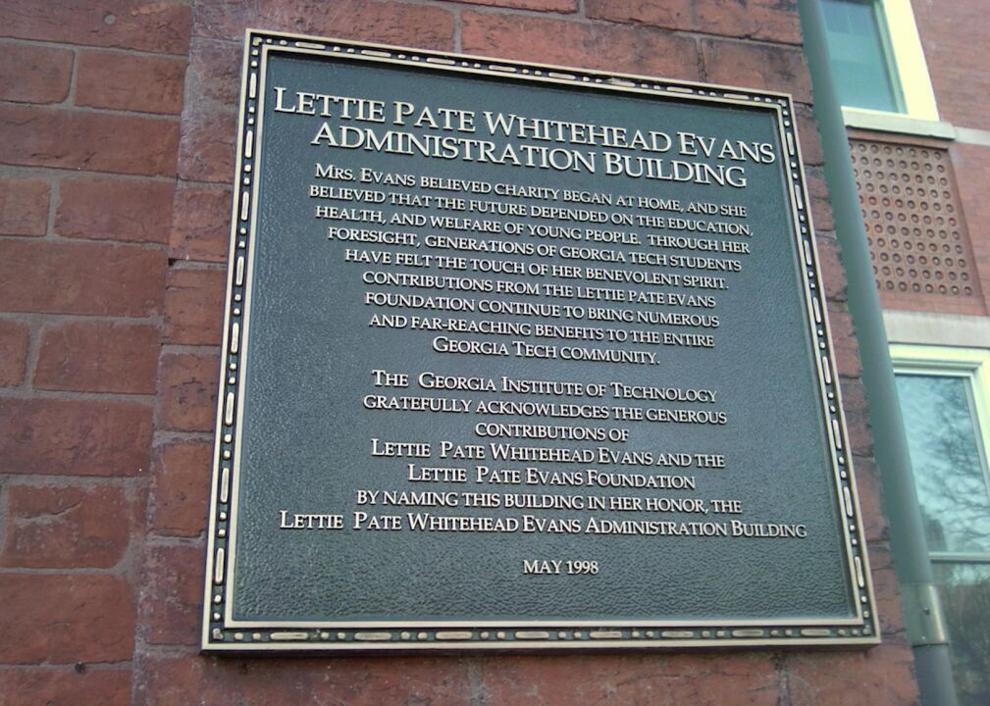 1935: Regina Jonas ordained as rabbi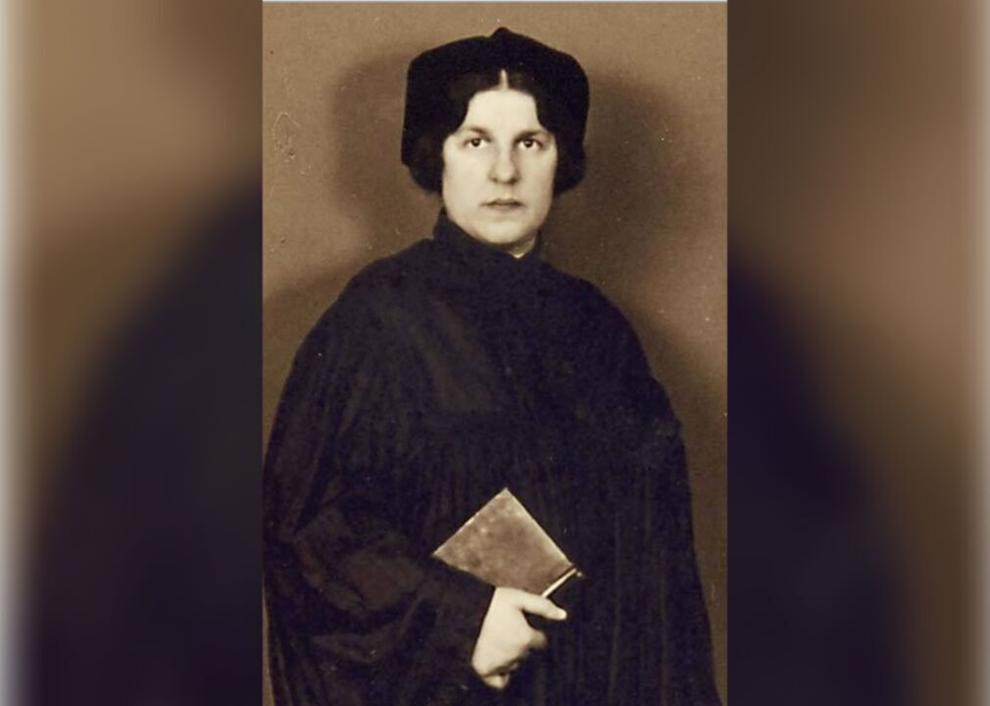 1936: Harvard Medical School accepts Fe del Mundo
1937: Grace Hudowalski climbs the Adirondacks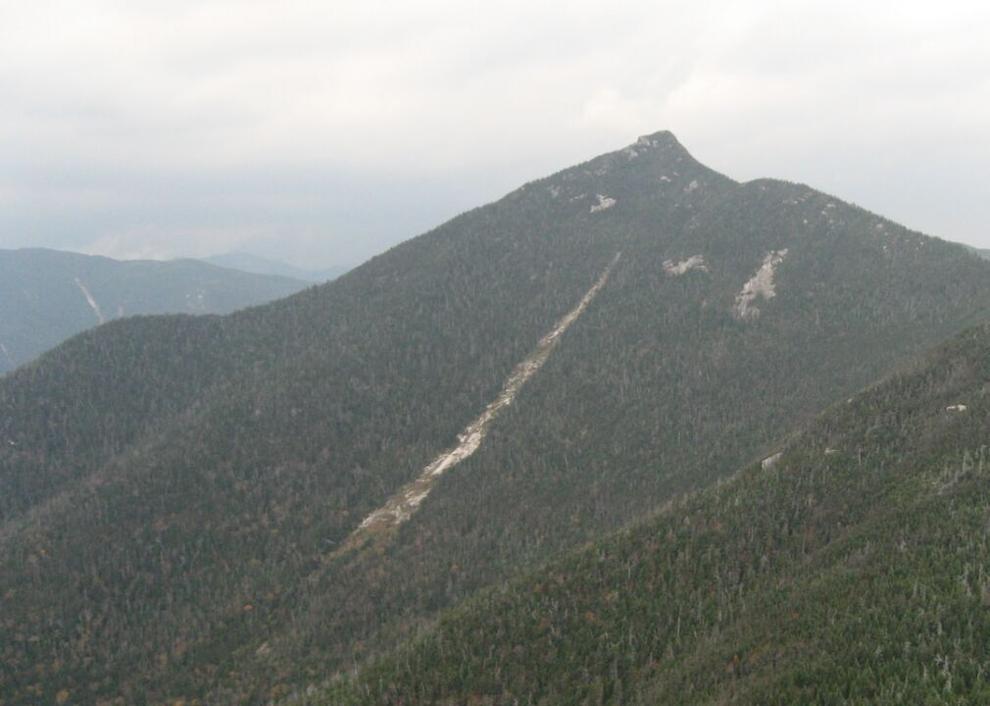 1938: Pearl S. Buck wins Nobel Prize in Literature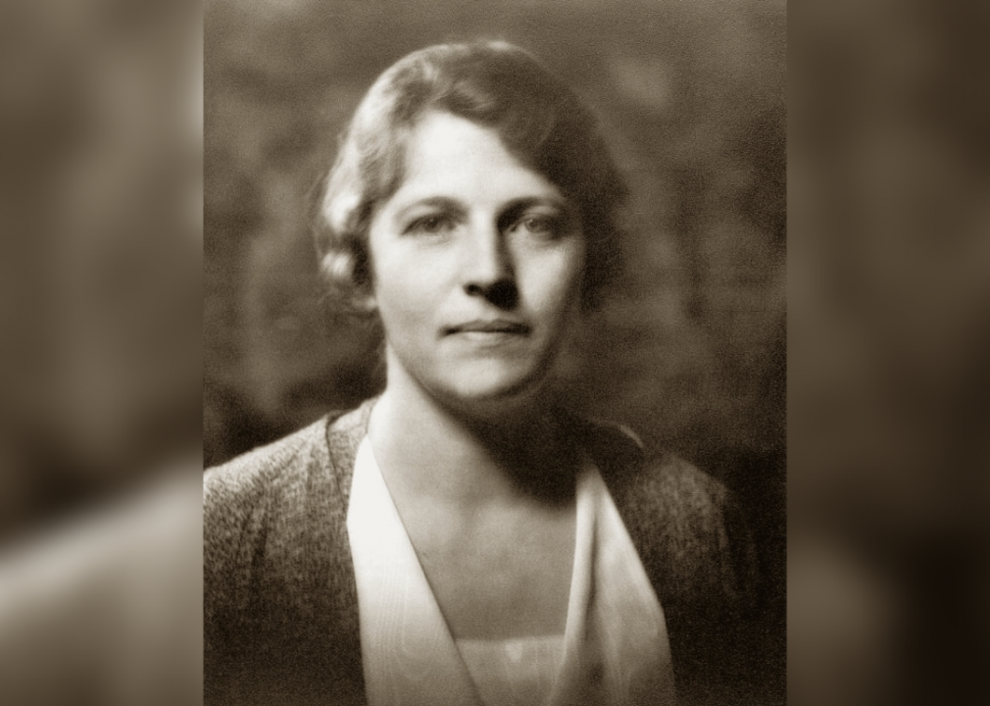 1939: Kitty O'Brien Joyner becomes NACA's first woman engineer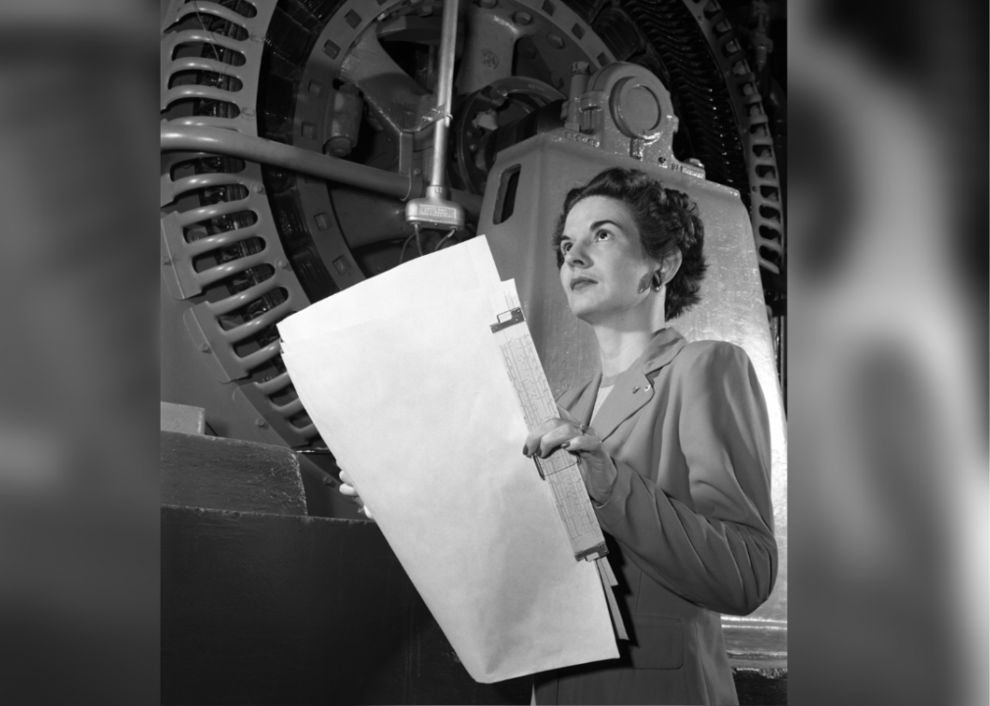 1940: Hattie McDaniel earns an Oscar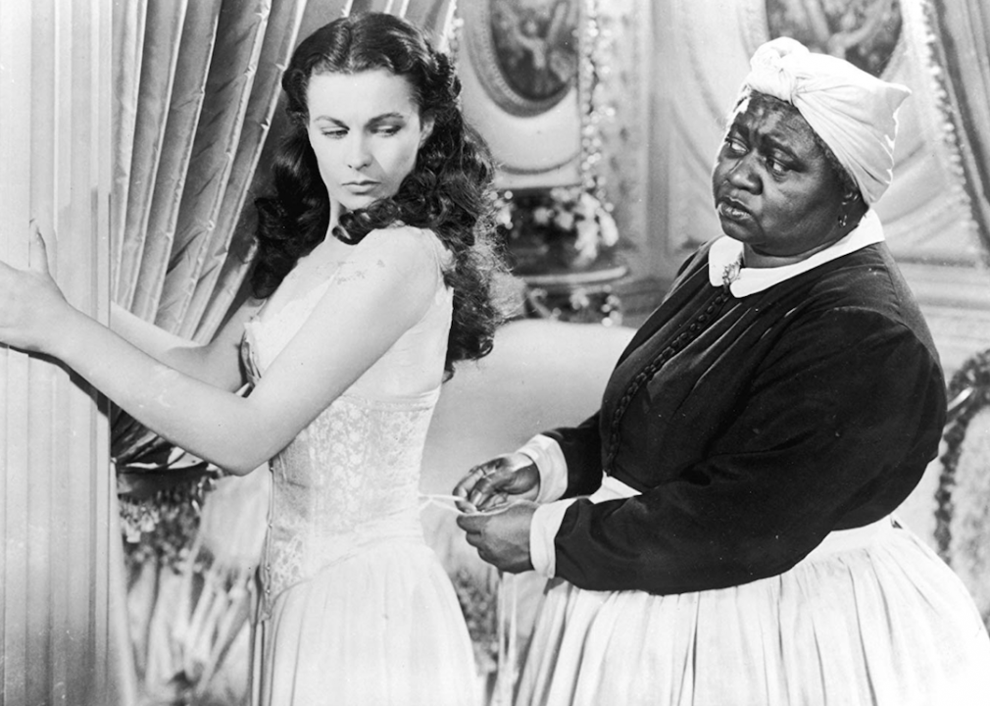 1941: War photographer Margaret Bourke-White is deployed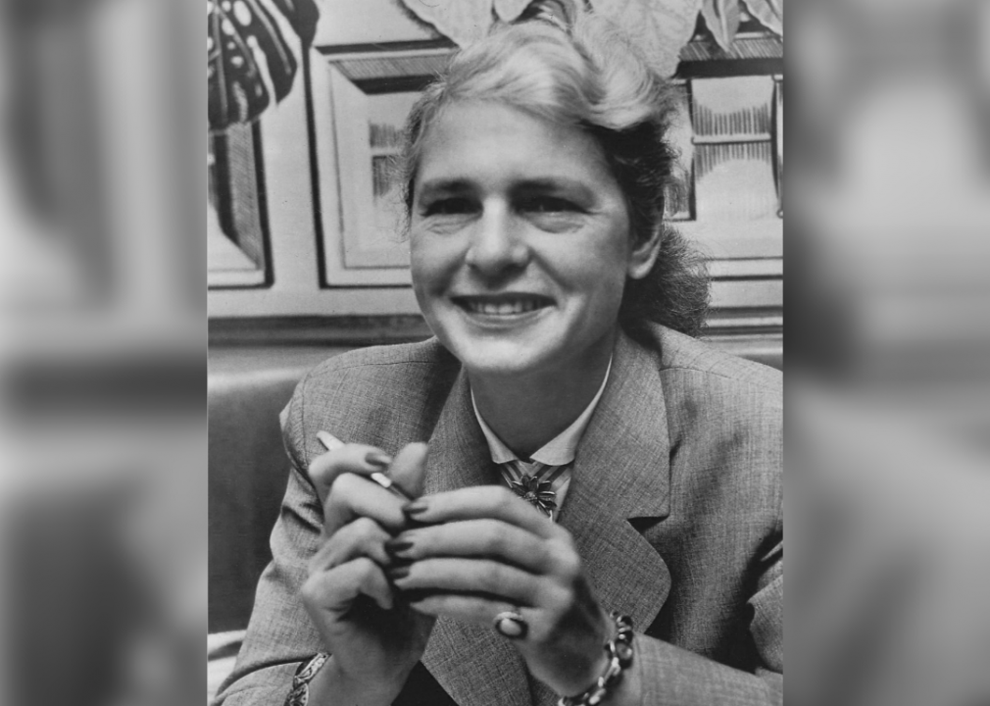 1942: Mildred McAfee becomes Navy line officer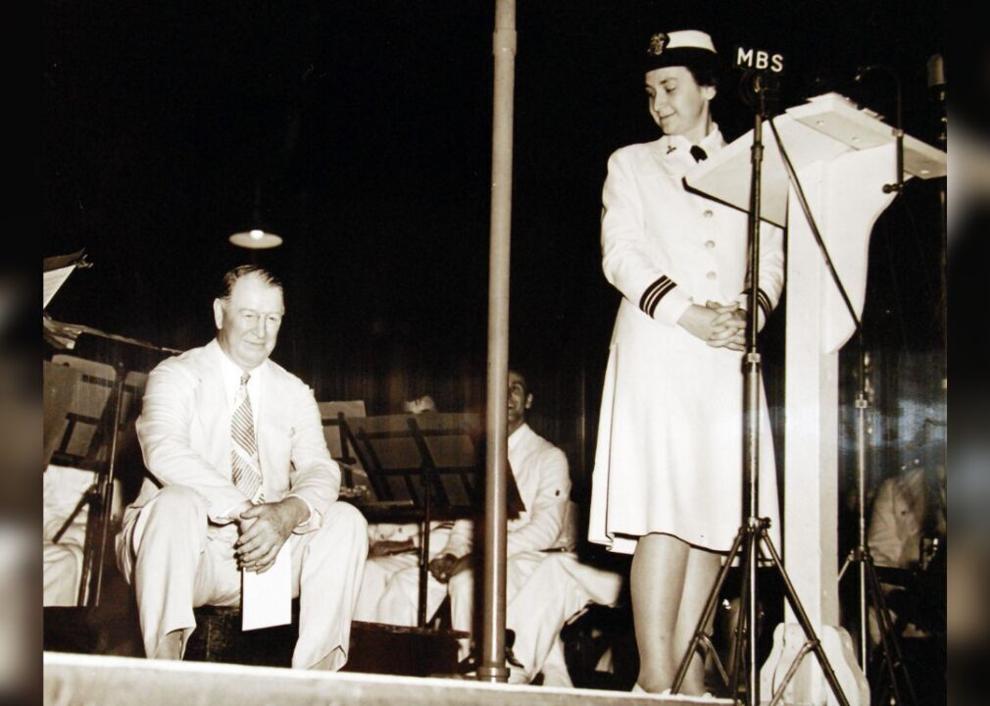 1943: Euphemia Lofton Haynes earns a PhD in mathematics
1944: Ann Baumgartner Carl pilots a jet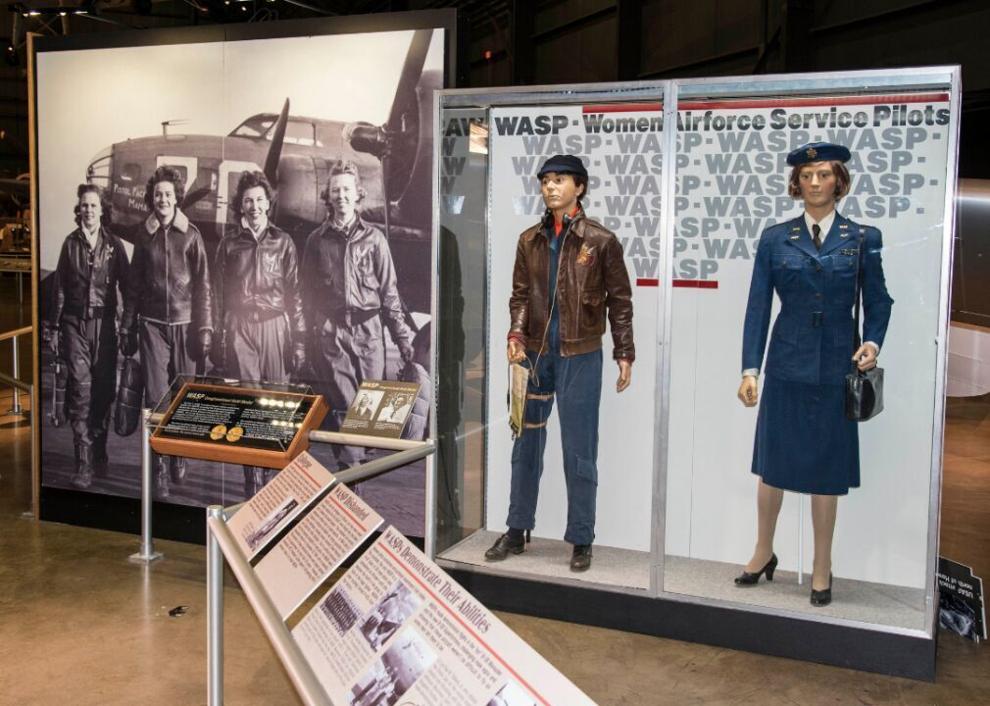 1945: Elizabeth Peratrovich helps pass anti-discrimination legislation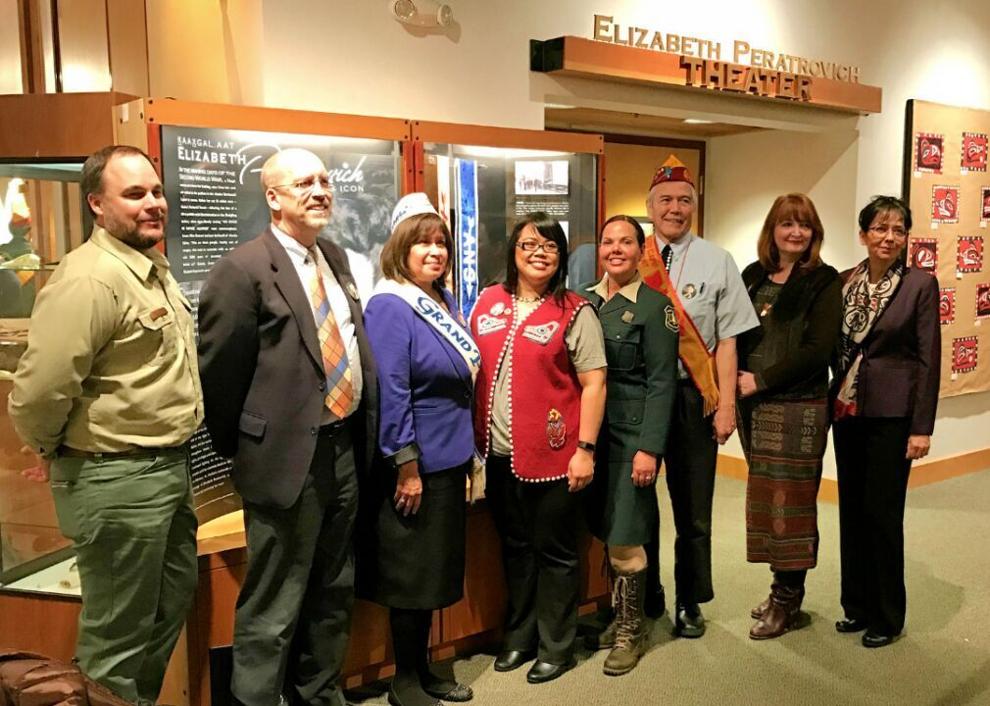 1946: Mother Frances Xavier Cabrini named a saint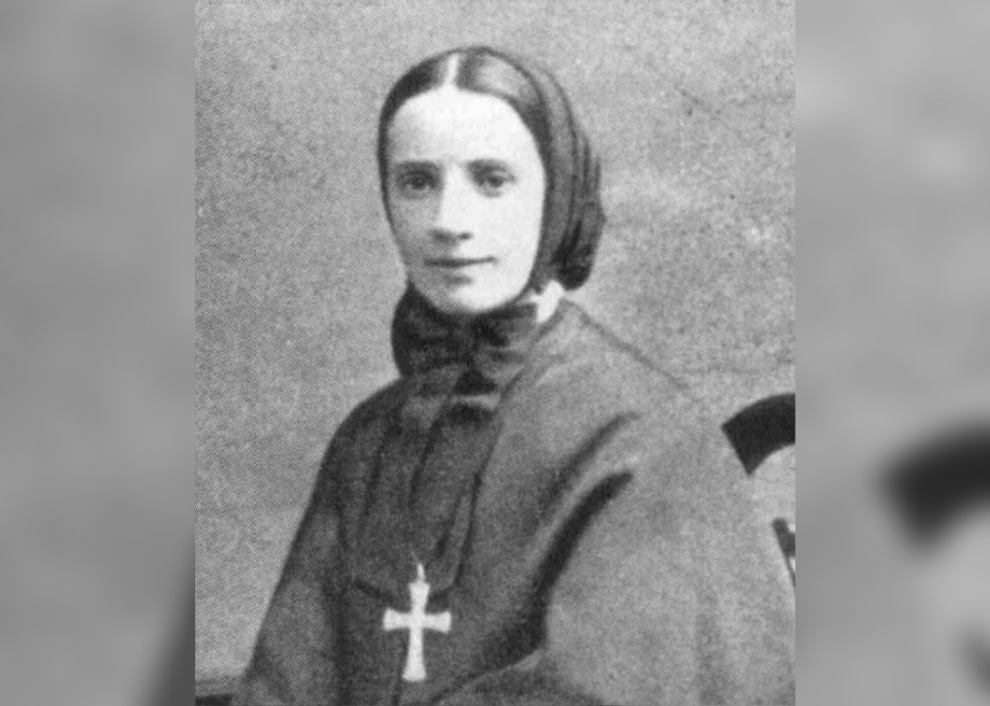 1947: Gerty Cori wins Nobel Peace Prize in medicine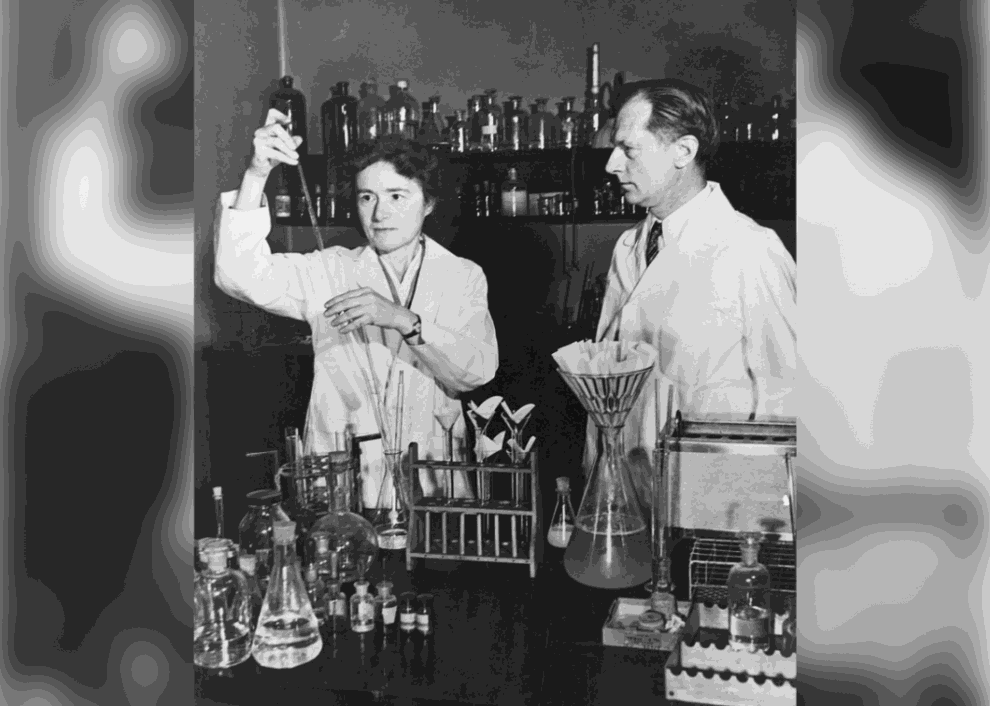 1948: Esther Blake joins the Air Force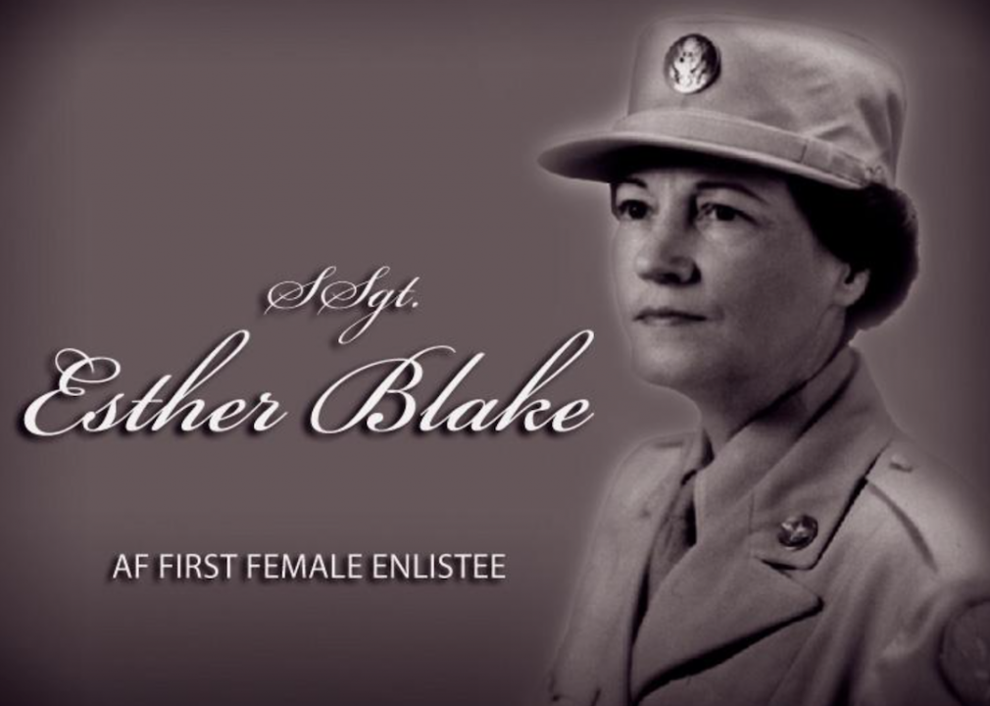 1949: Arelene Francis hosts a game show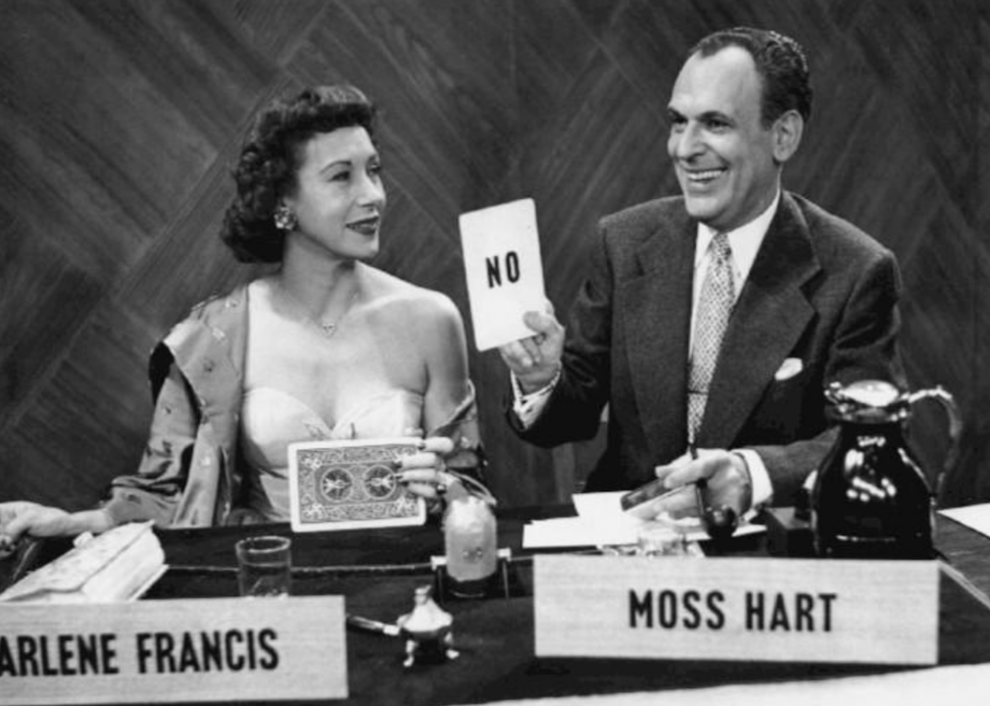 1950: Gwendolyn Brooks earns Pulitzer Prize in Poetry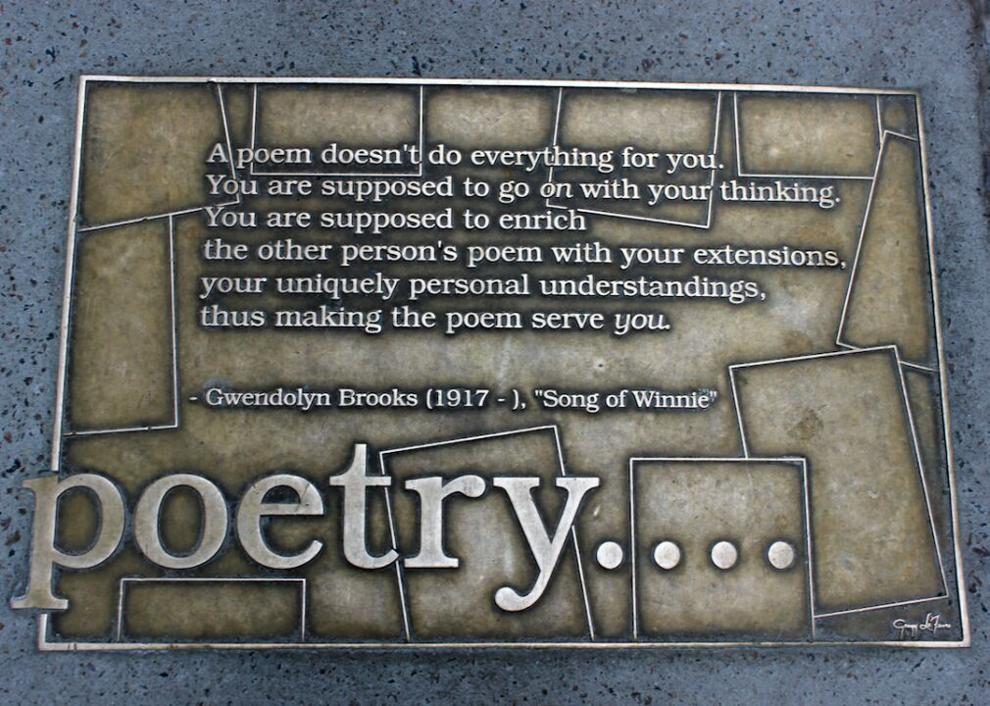 1951: Paula Ackerman conducts rabbinical services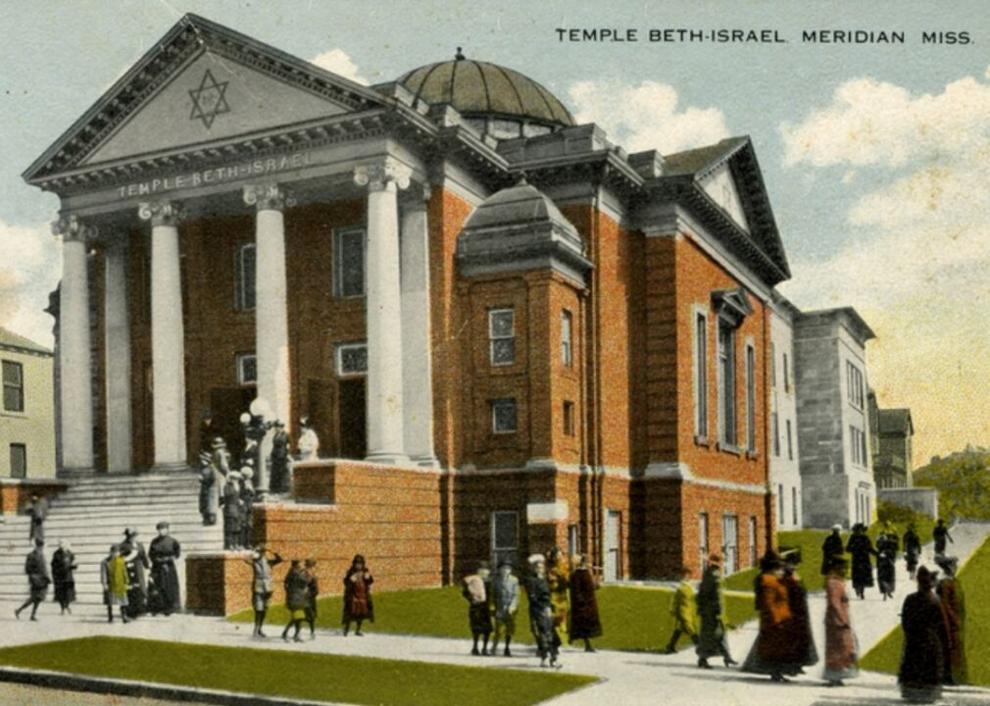 1952: NAACP gets its first woman president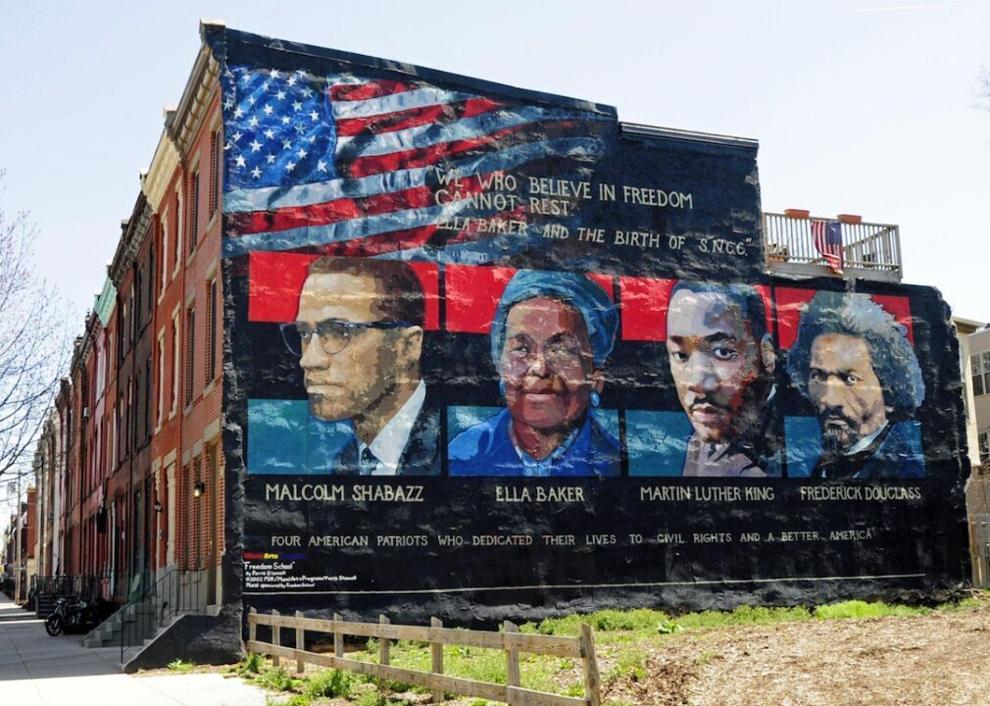 1953: Jacqueline Cochran breaks the sound barrier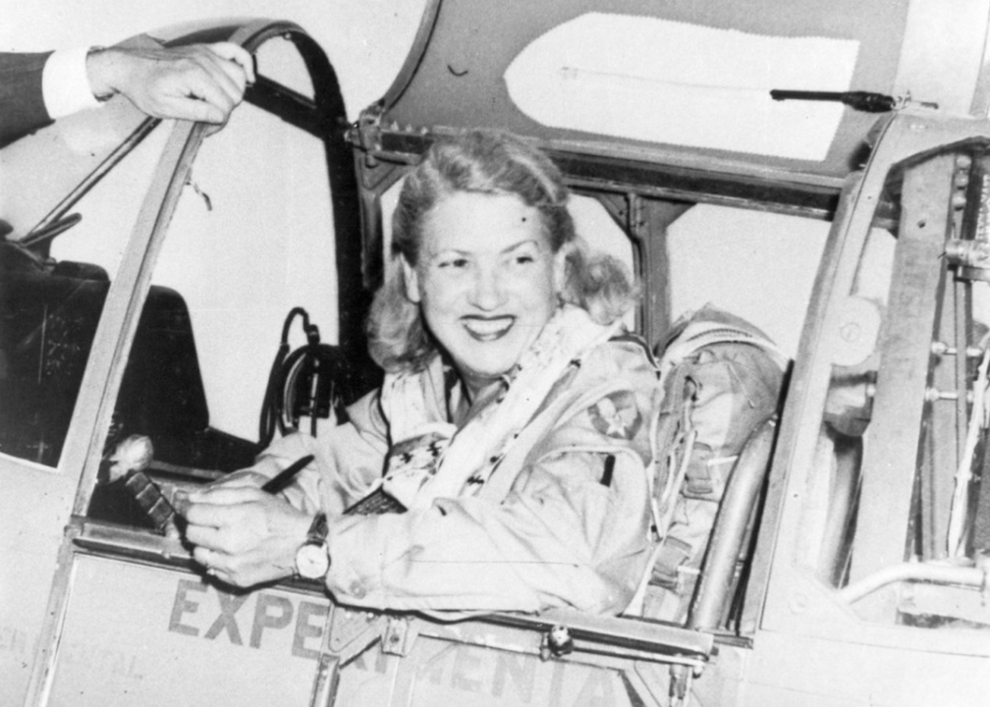 1954: Jewel L. Prestage earns a doctorate in political science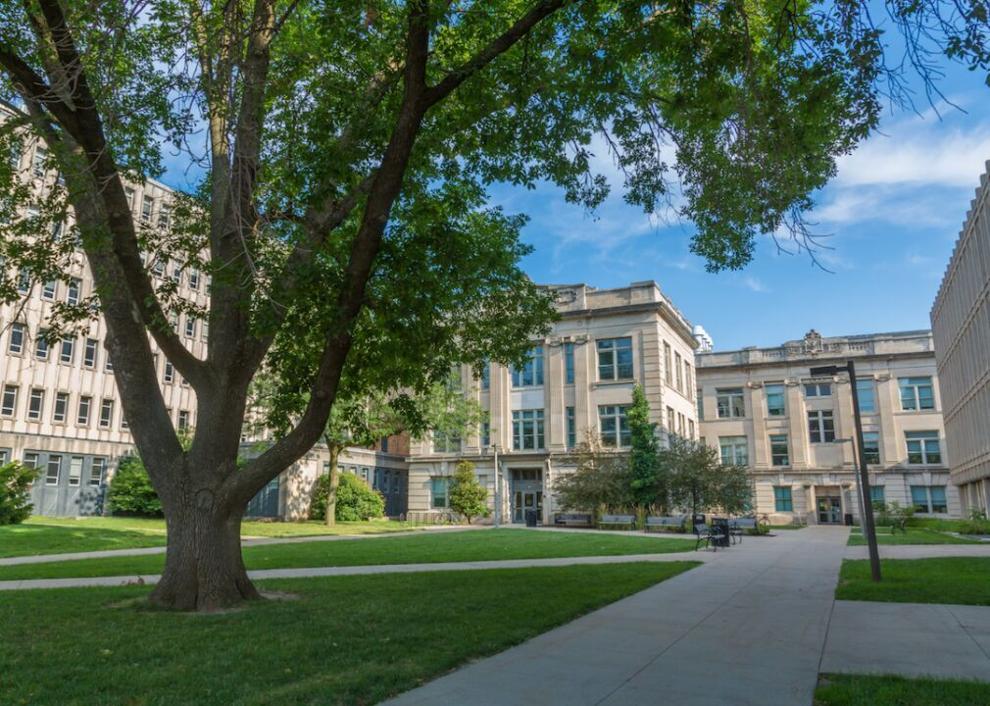 1955: Marian Anderson performs at the Met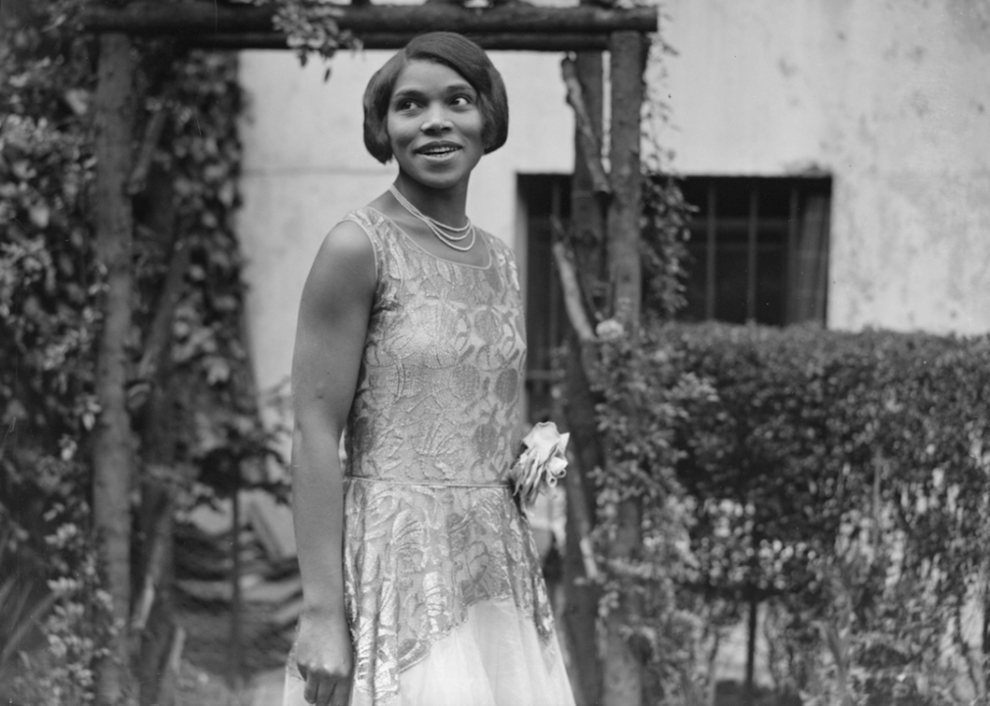 1956: First Black woman admitted to white university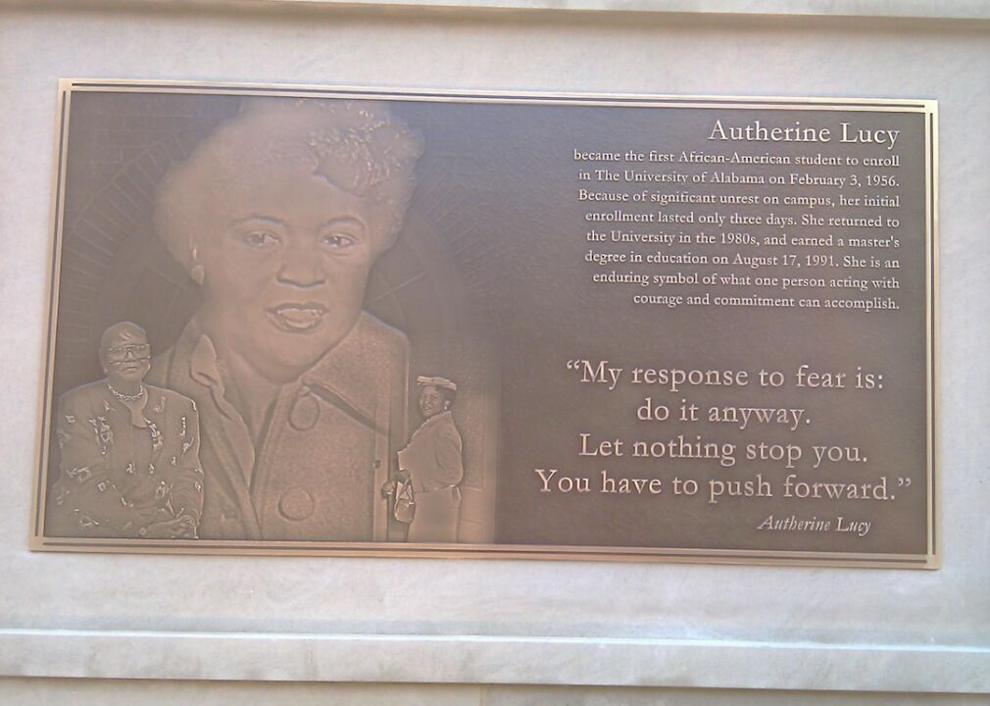 1957: Althea Gibson wins Wimbledon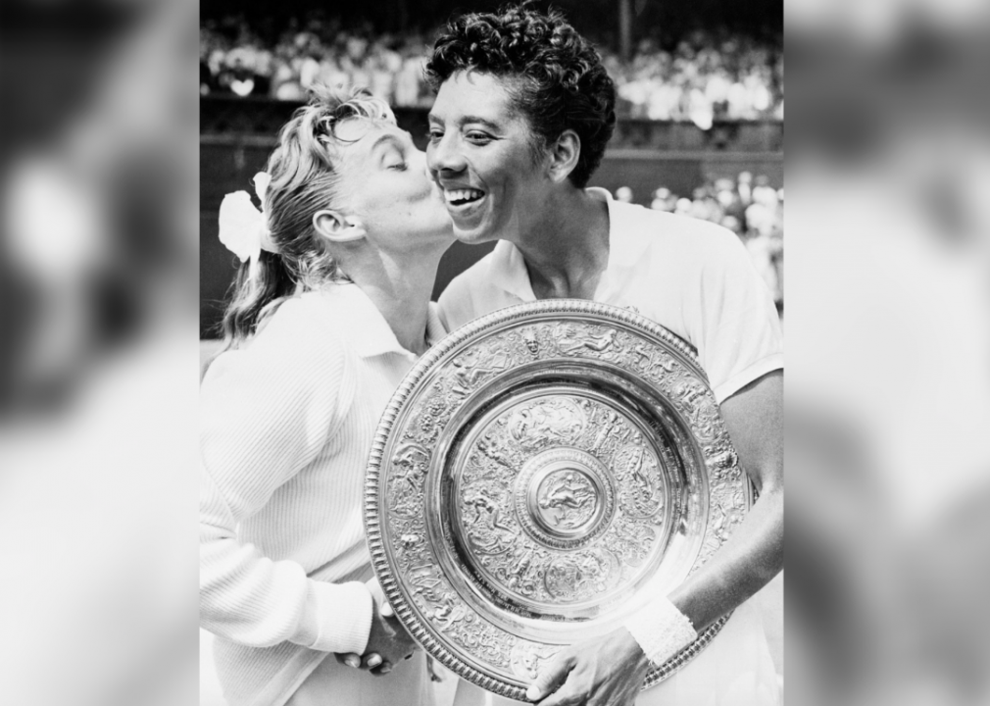 1958: First Black woman engineer starts at NASA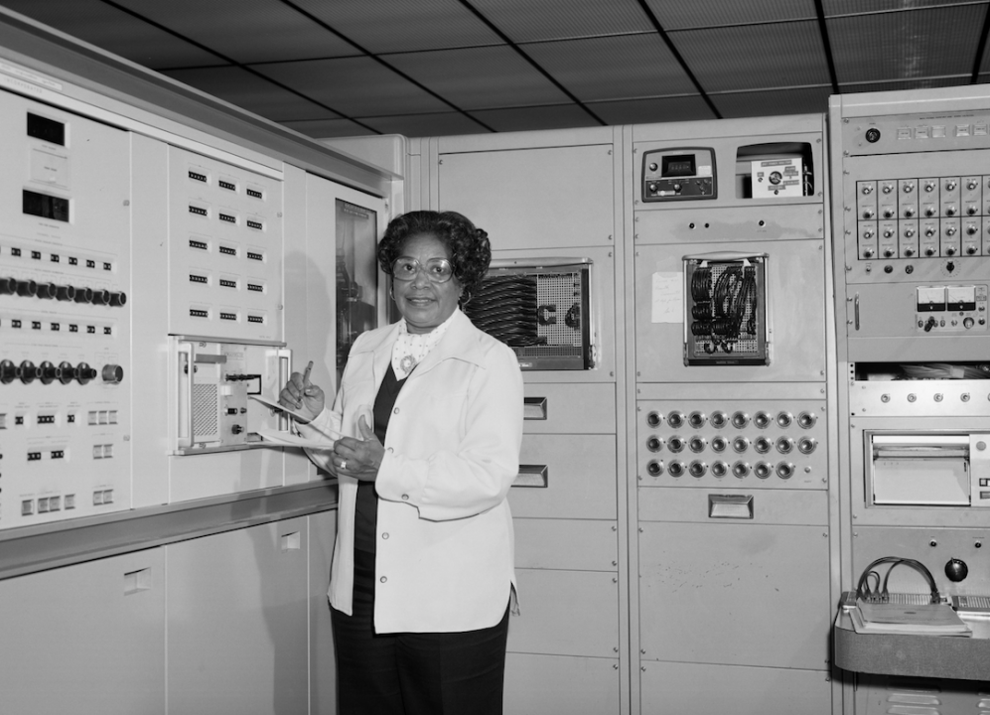 1959: Arlene Pieper finishes a marathon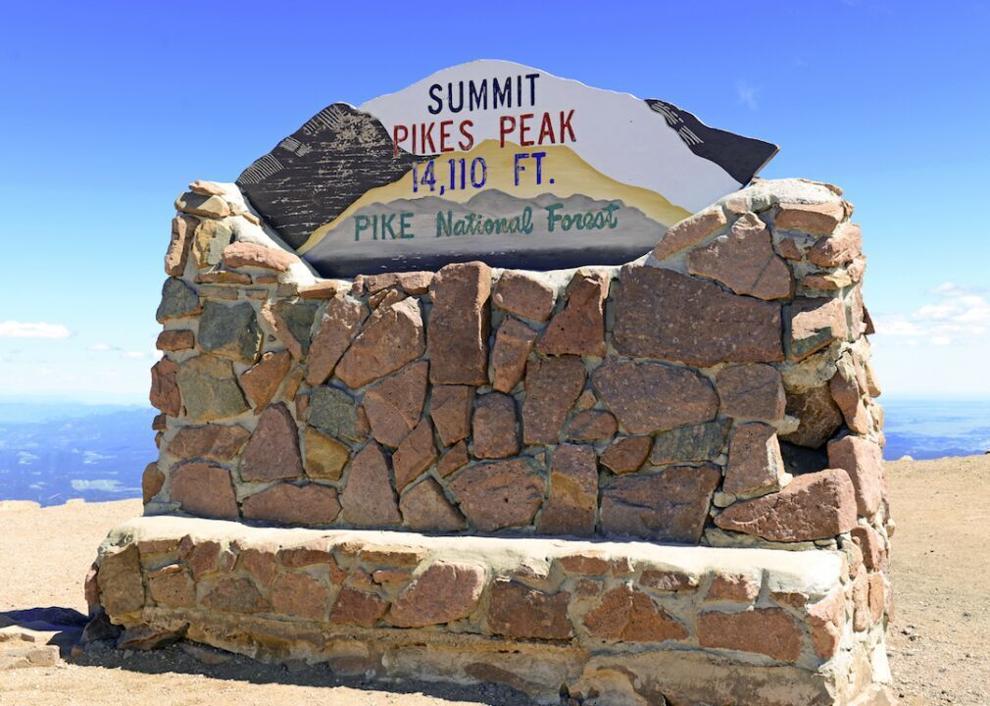 1960: Wilma Rudolph nets three Olympic gold medals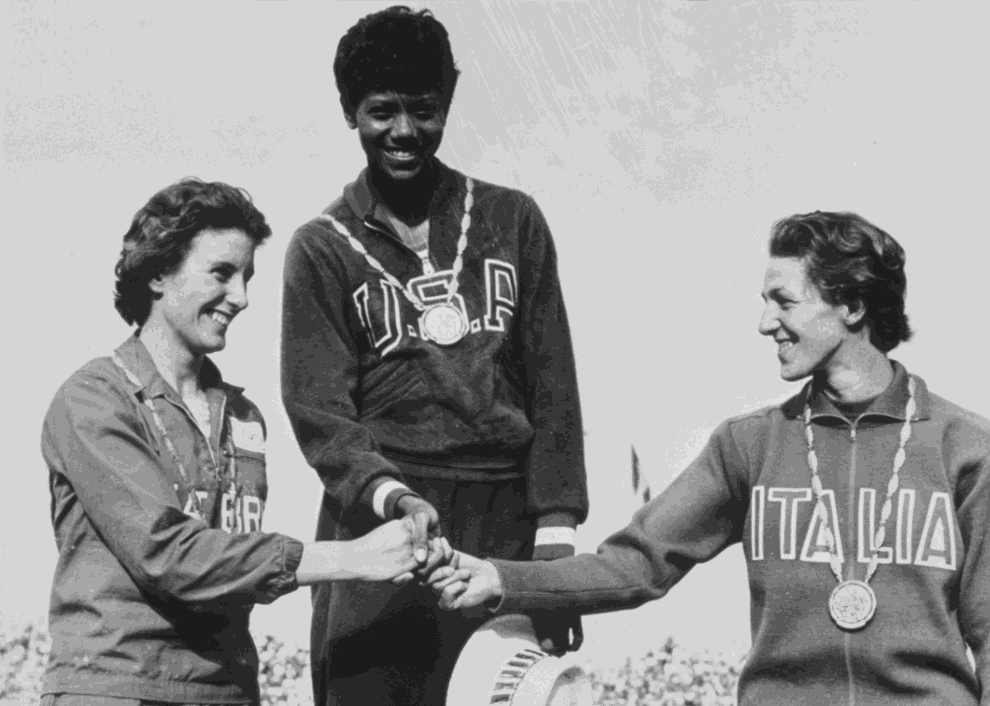 1961: Dana Ulery lands a job at NASA Jet Propulsion Laboratory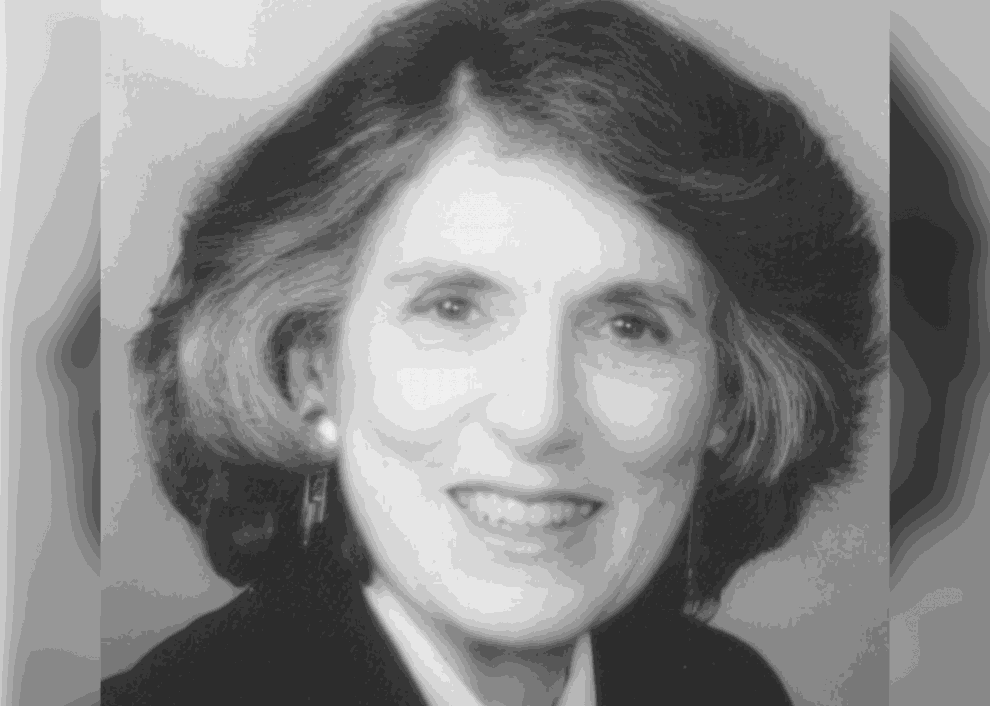 1962: Dolores Huerta lobbies for migrant workers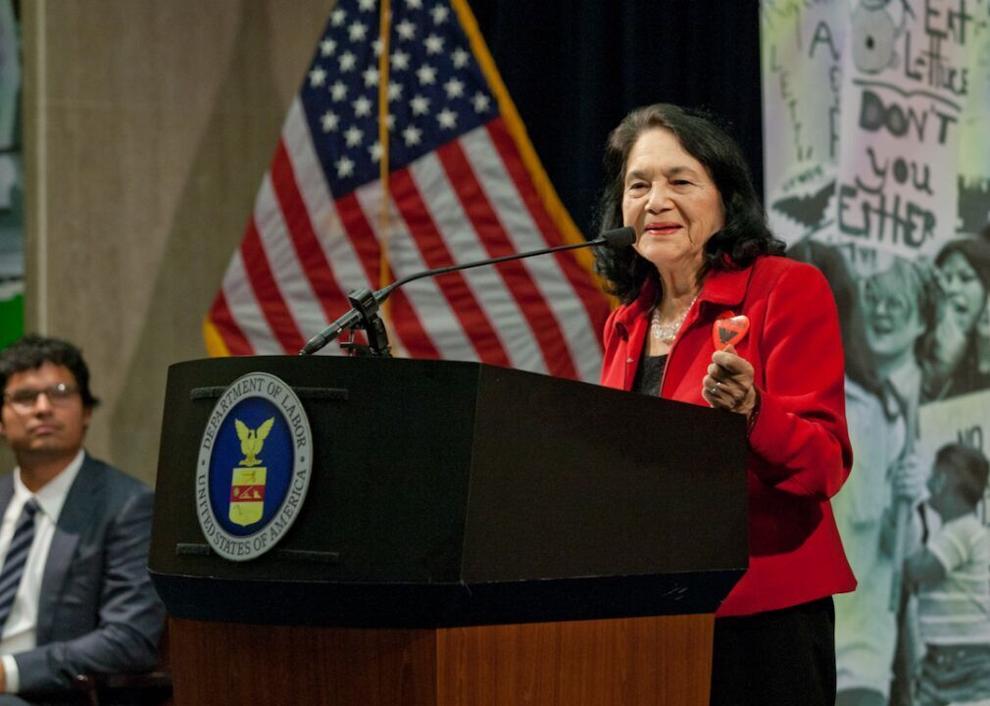 1963: Valentina Tereshkova heads to space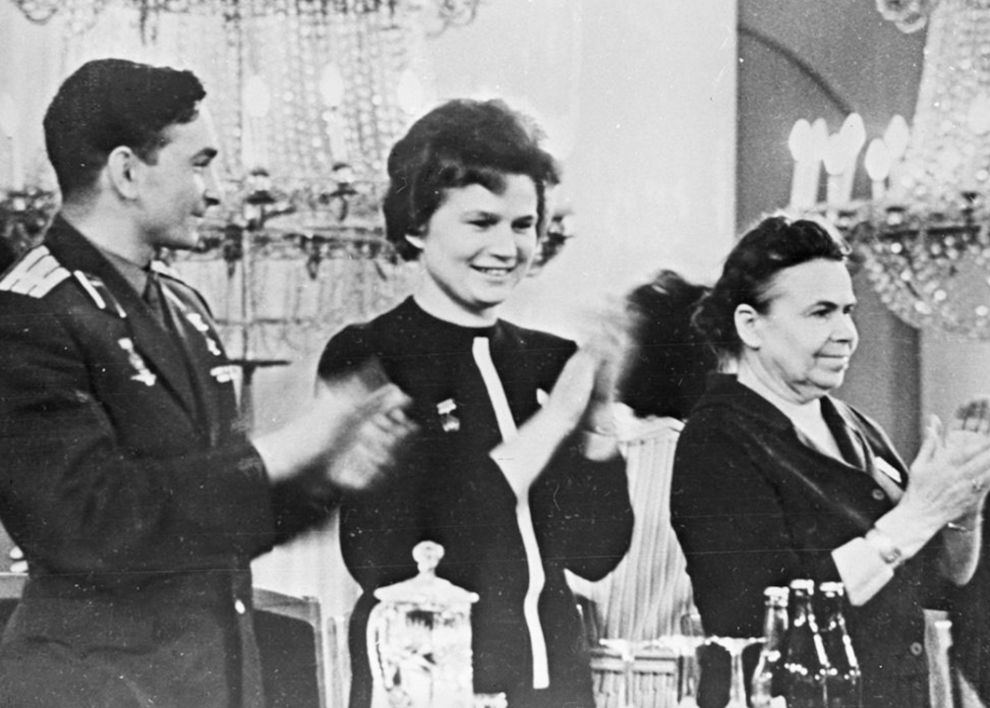 1964: Geraldine 'Jerrie' Mock flies solo trip around the world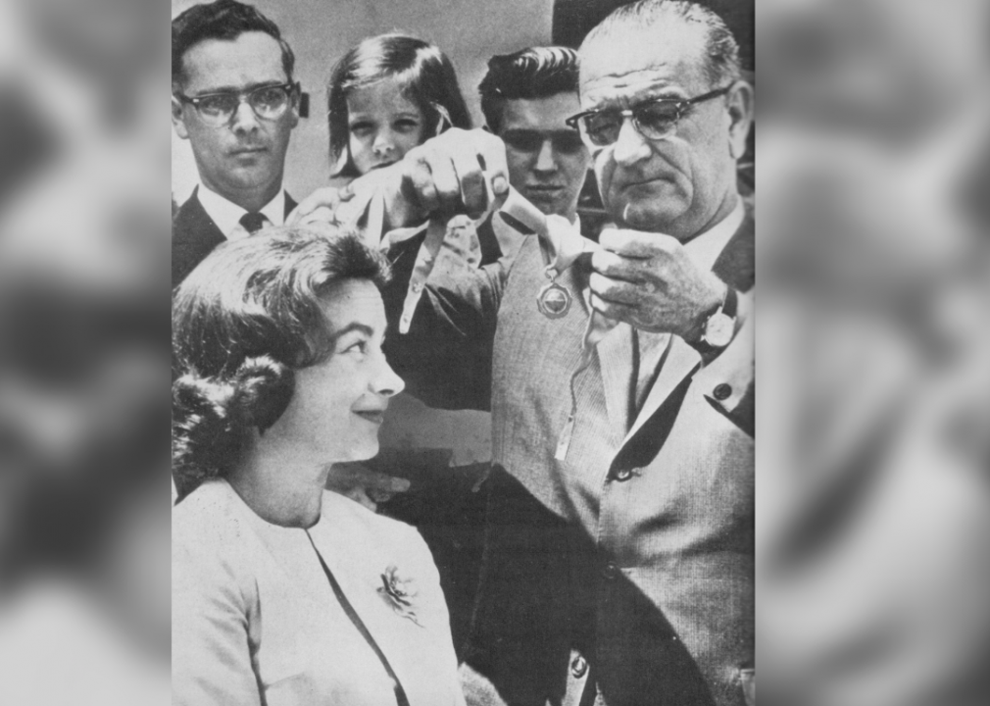 1965: Dr. Helen Taussig elected president of the American Heart Association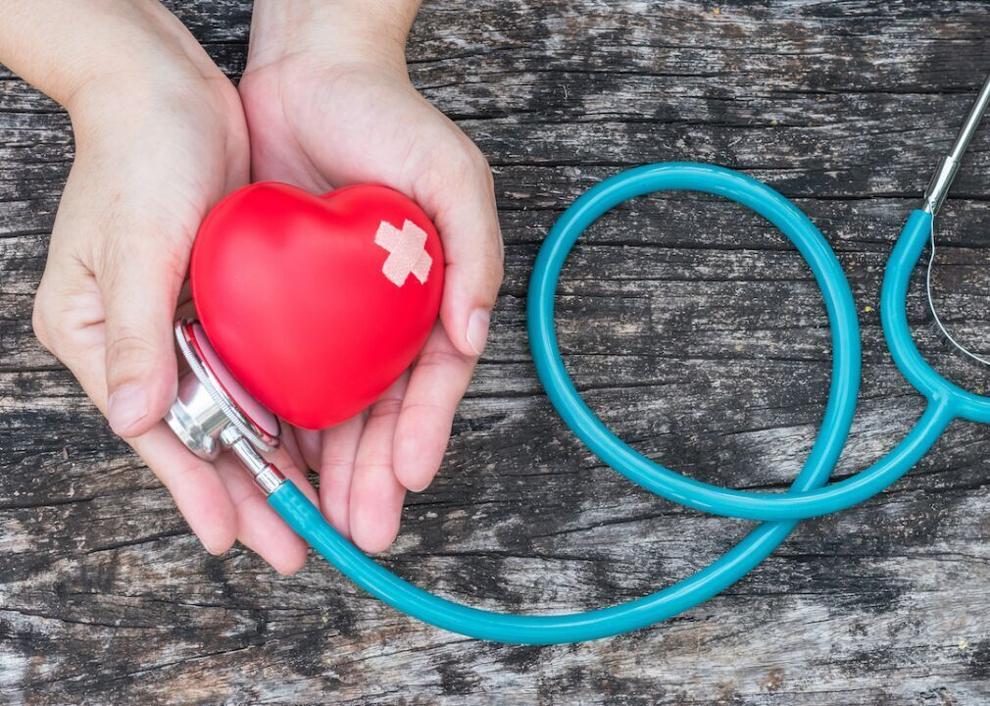 1966: Bobbi Gibb runs the Boston Marathon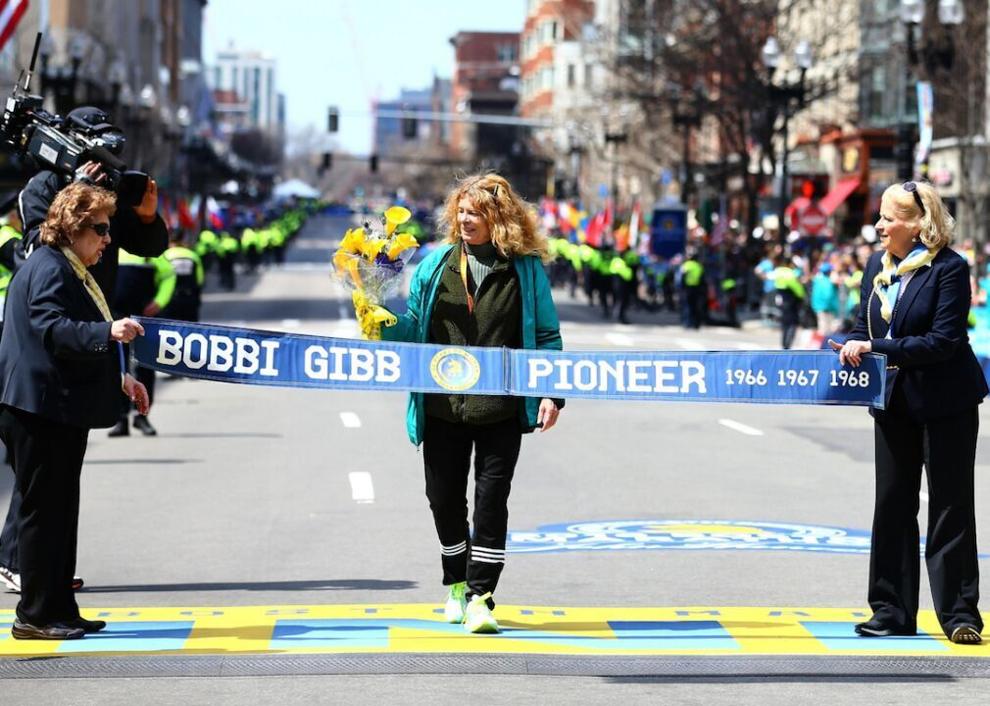 1967: Kathrine Switzer enters the Boston Marathon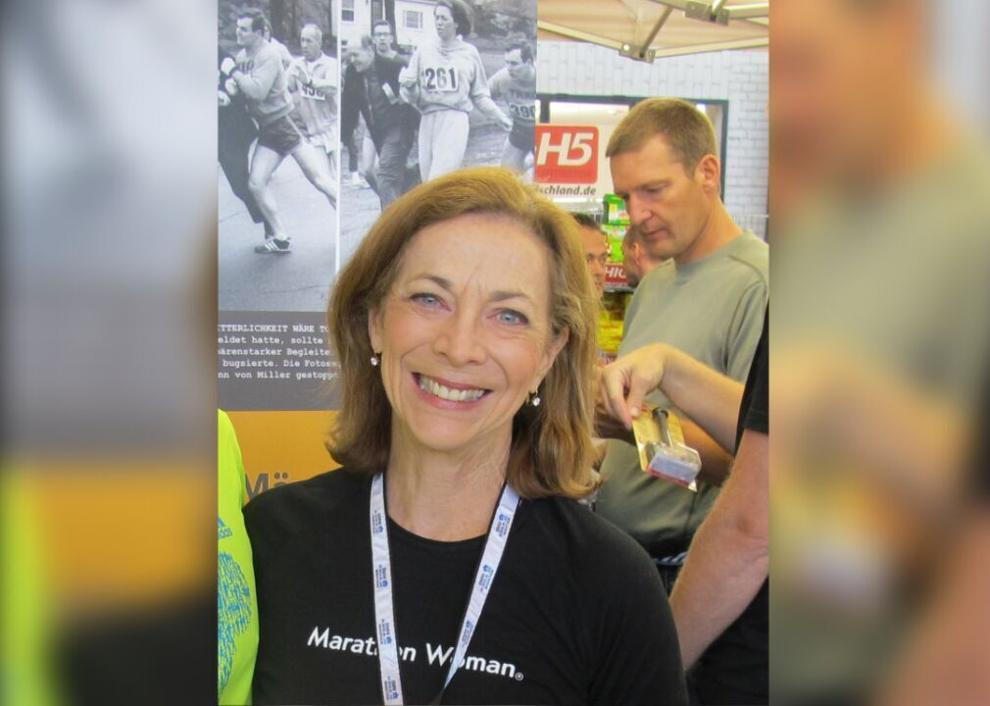 1968: Shirley Chisholm is elected to Congress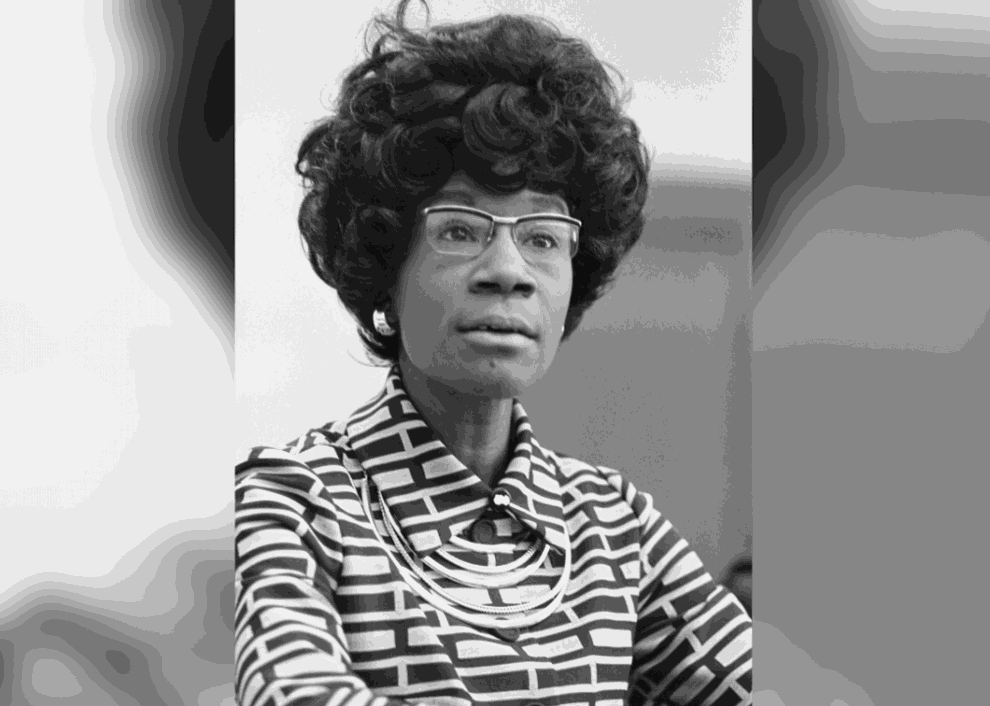 1969: Diane Crump competes in sanctioned horse race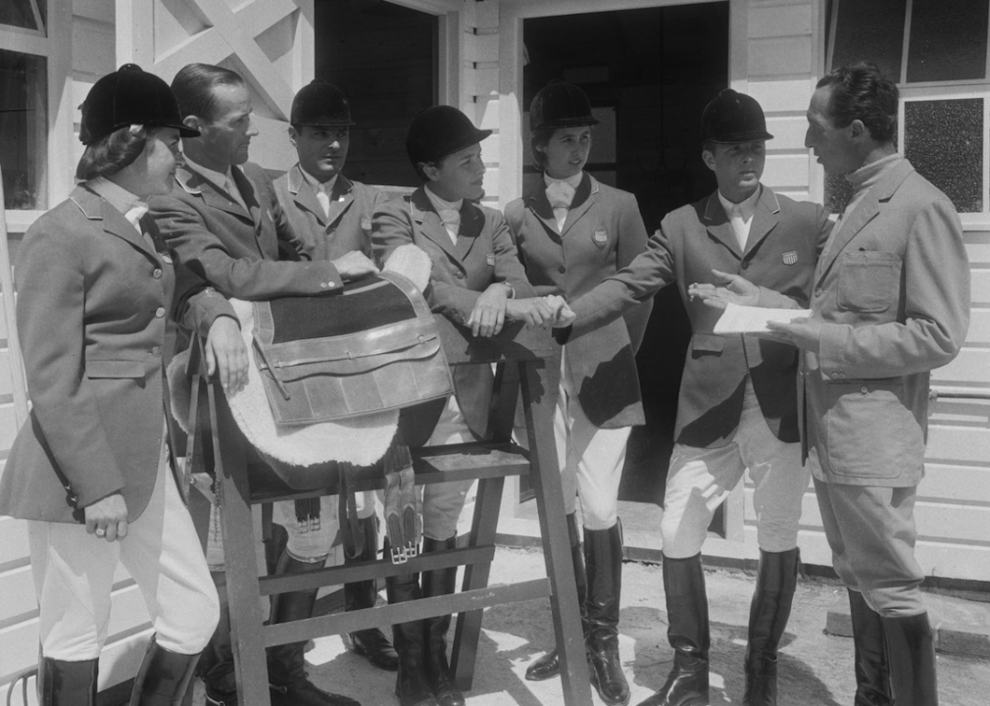 1970: Diane Crump competes in the Kentucky Derby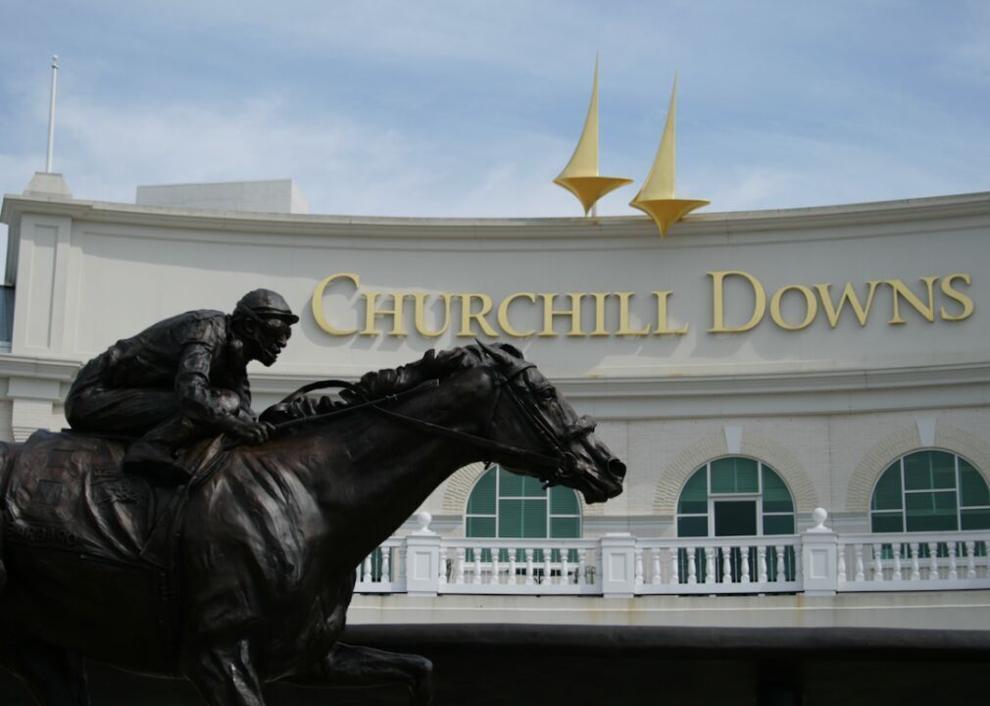 1971: First women pages begin work in the Senate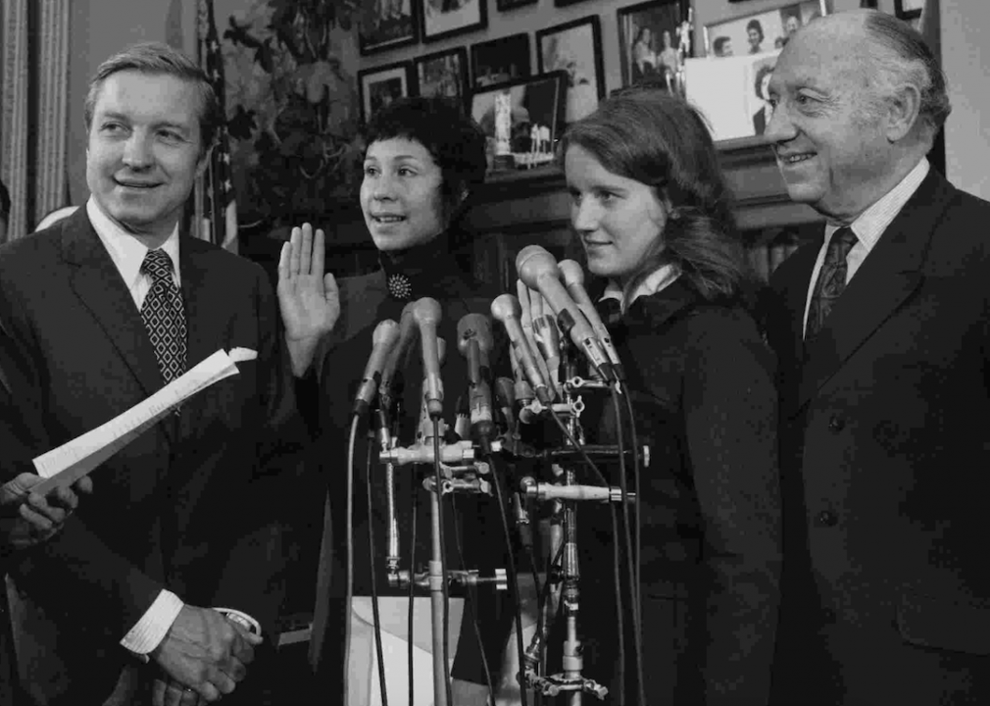 1972: Sally Priesand is ordained as a rabbi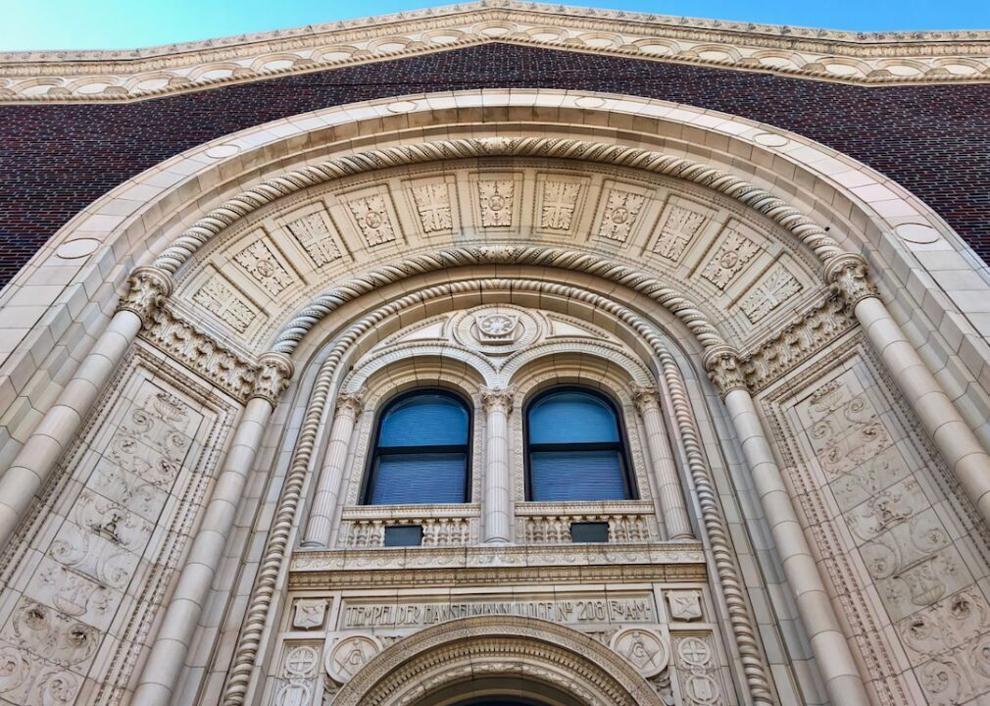 1973: Patsy Cline inducted into Country Music Hall of Fame
1974: Capt. Rosemary Mariner flies a tactical jet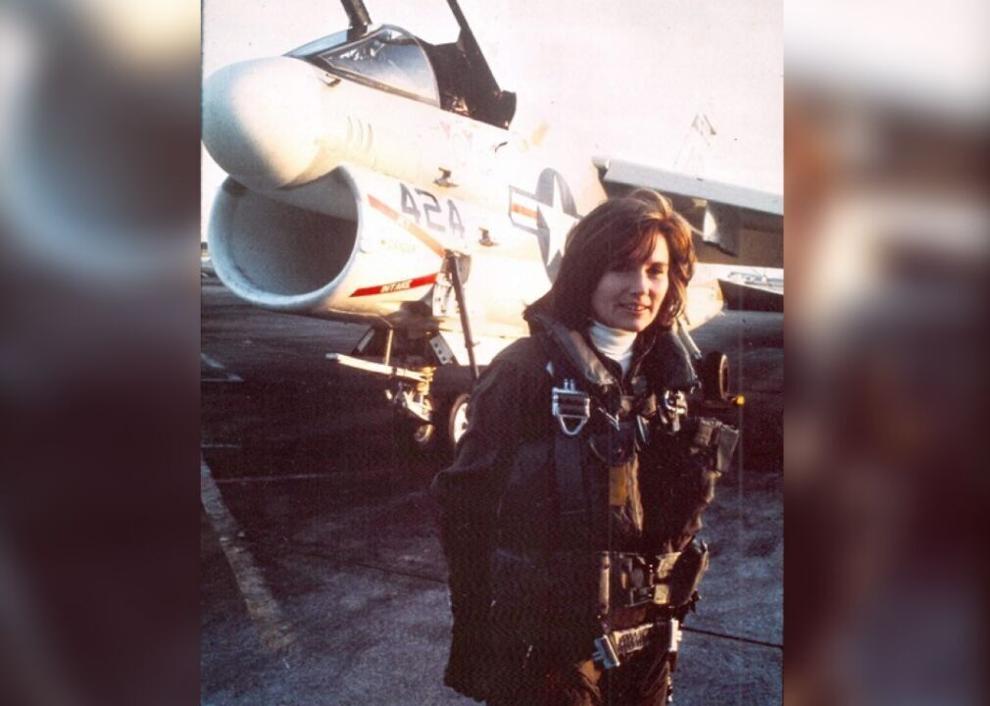 1975: Junko Tabei summits Mt. Everest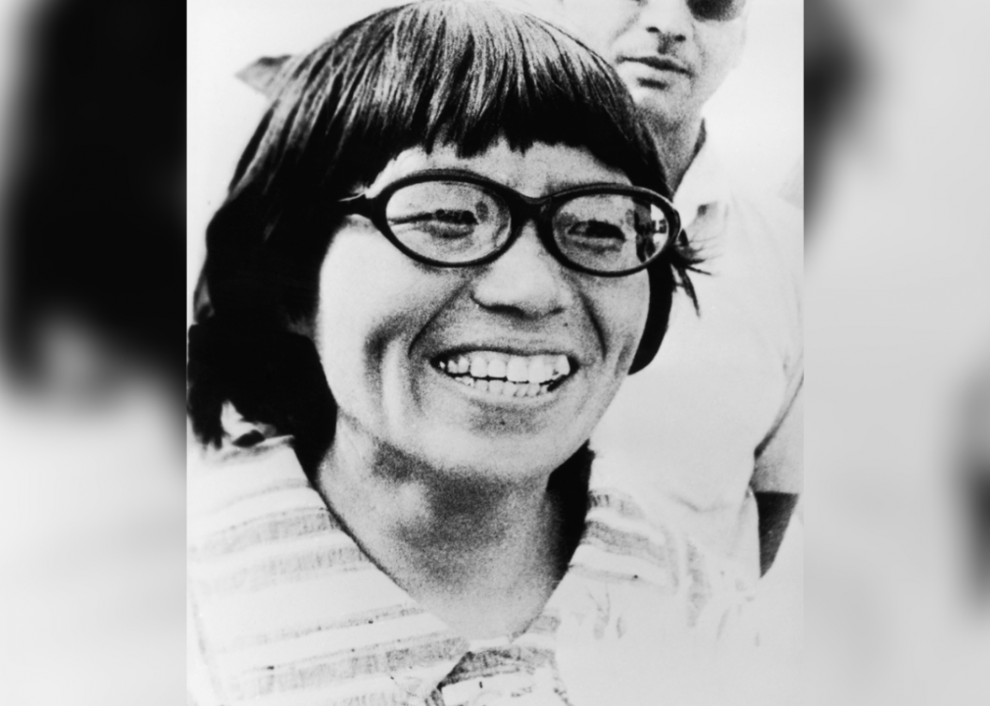 1976: Pilot Emily Howell Warner joins Frontier Airlines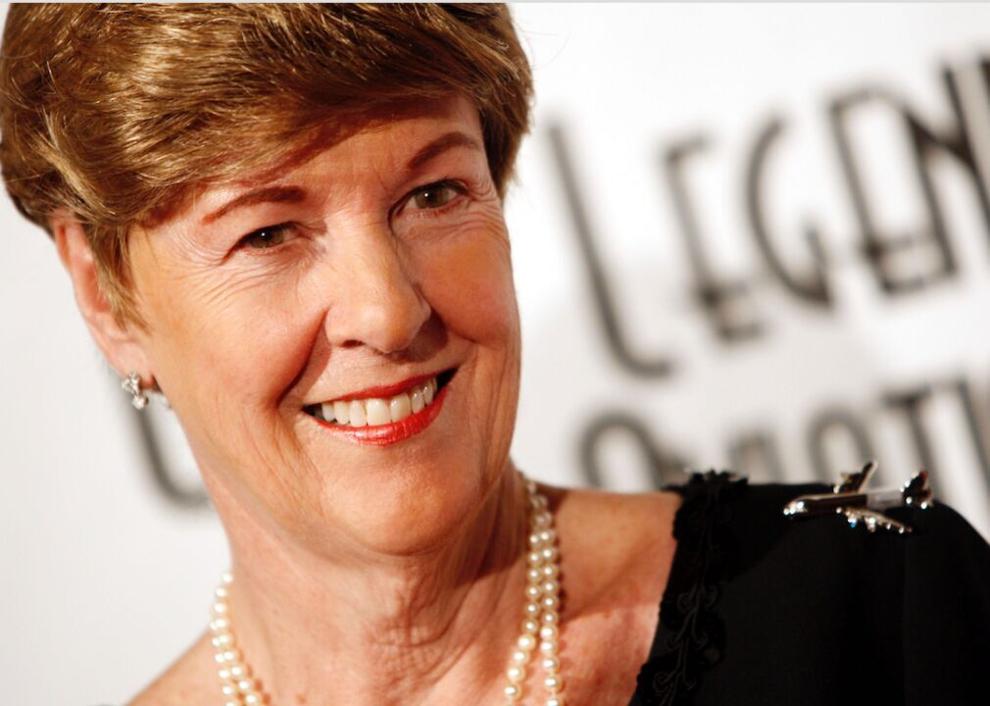 1977: Janet Guthrie races in the Indianapolis 500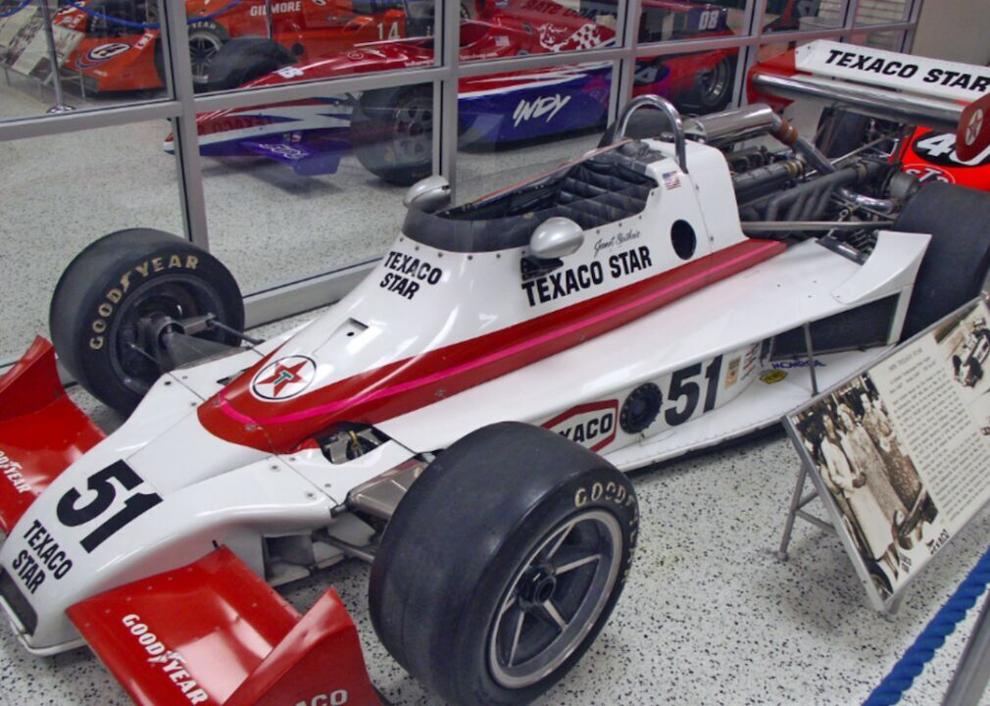 1978: Gen. Mary E. Clarke becomes two-star general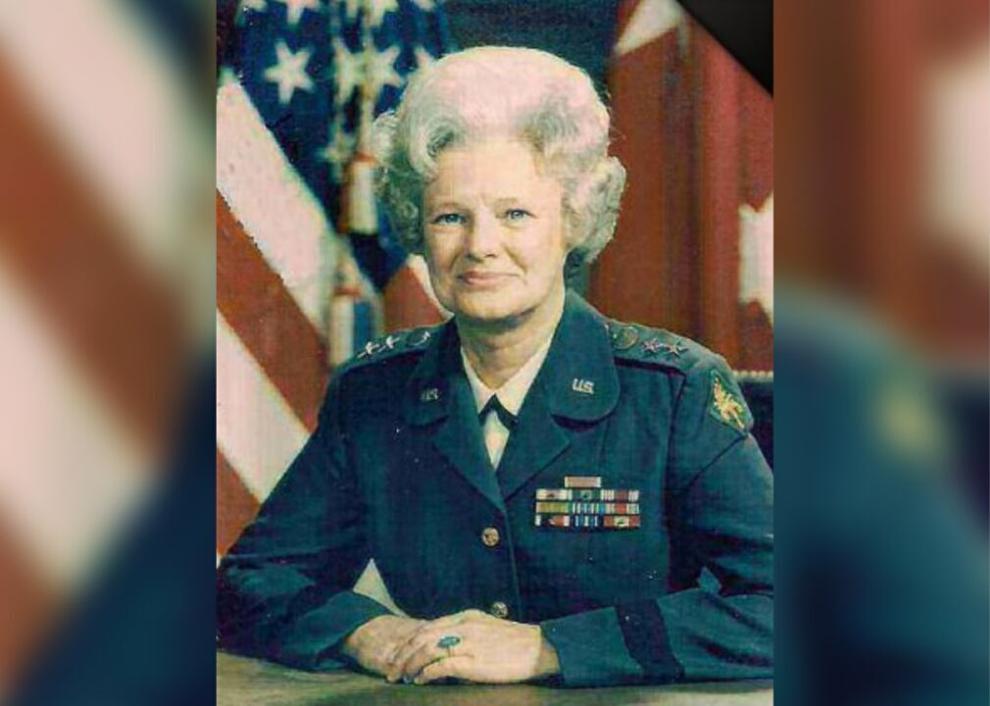 1979: Ann Meyers signed to the NBA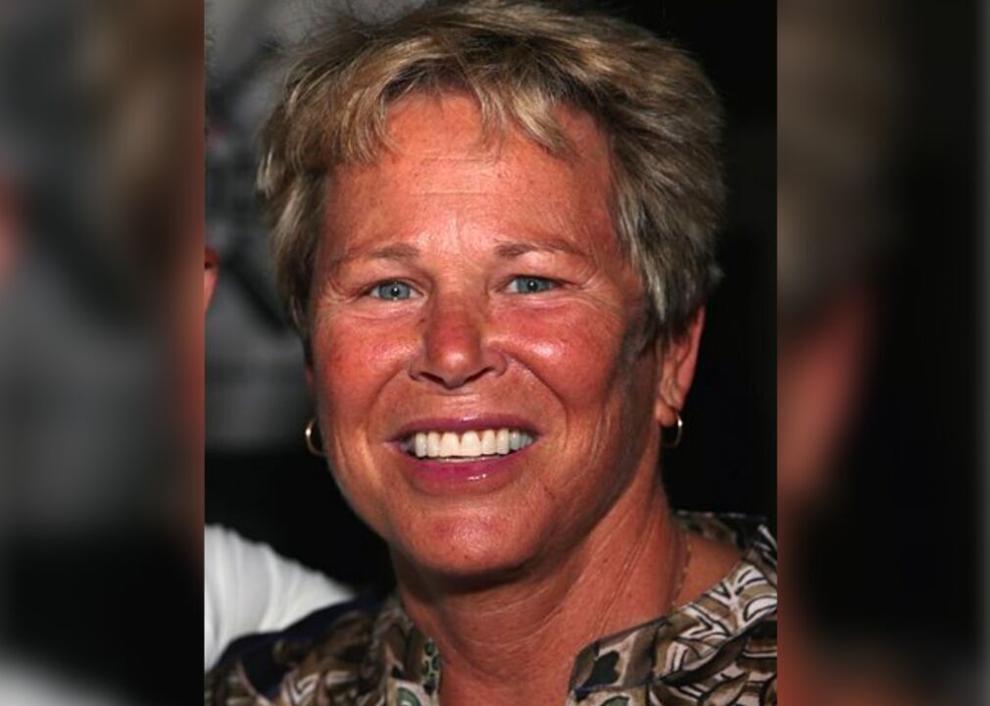 1980: Paula Hawkins is elected to Senate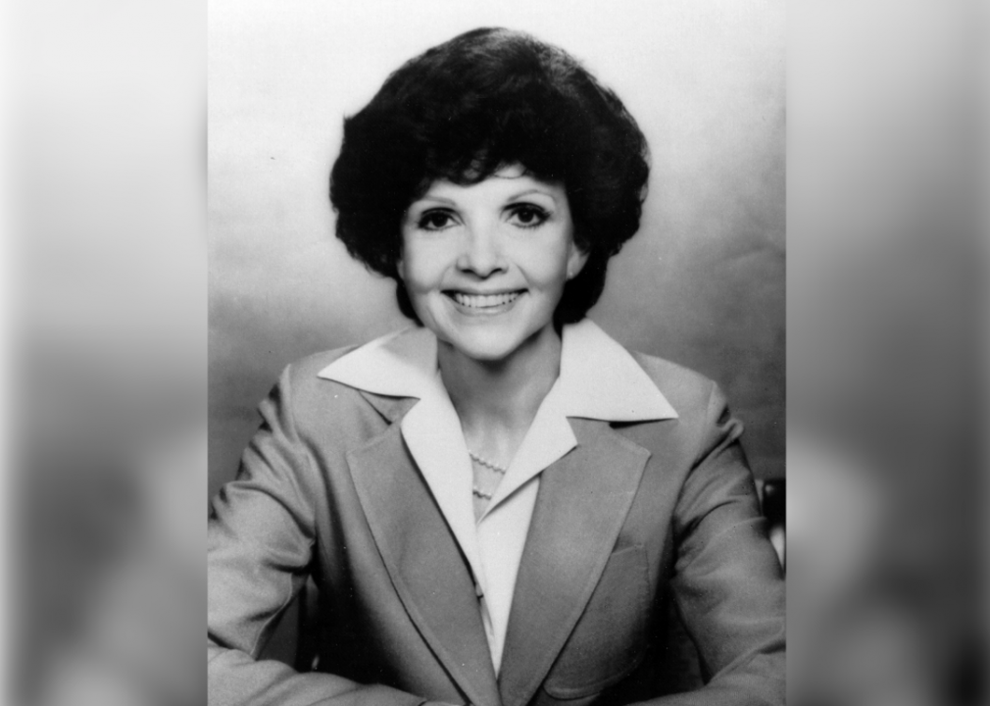 1981: Sandra Day O'Connor nominated to Supreme Court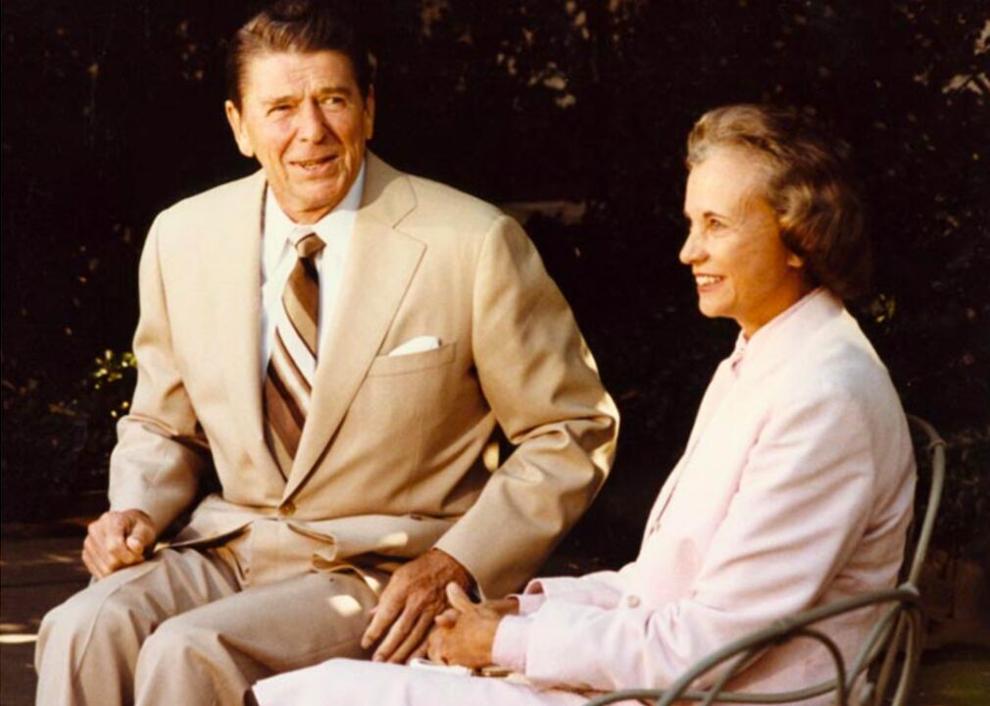 1982: First woman-designed memorial on the National Mall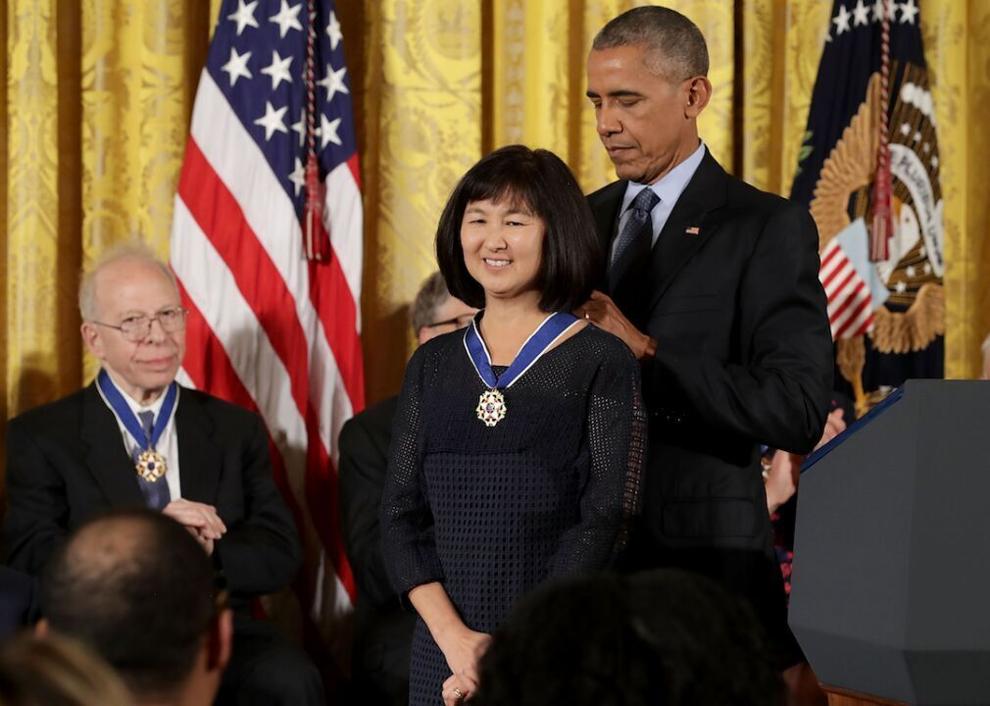 1983: Sally Ride is sent into space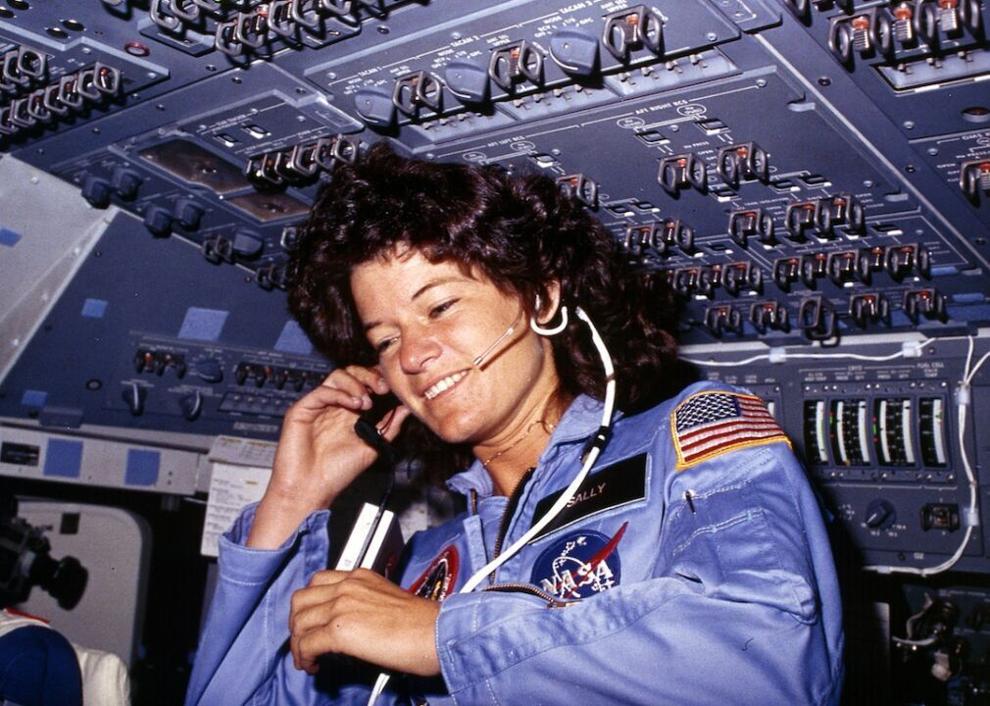 1984: Barbra Streisand wins a Golden Globe for directing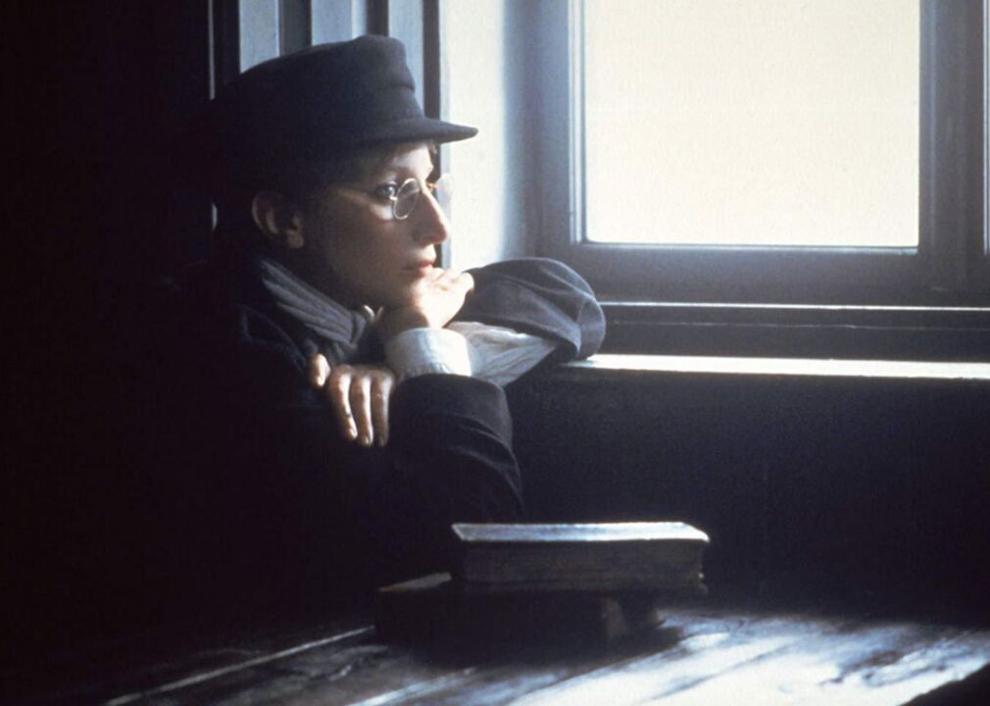 1985: Penny Harrington becomes chief of police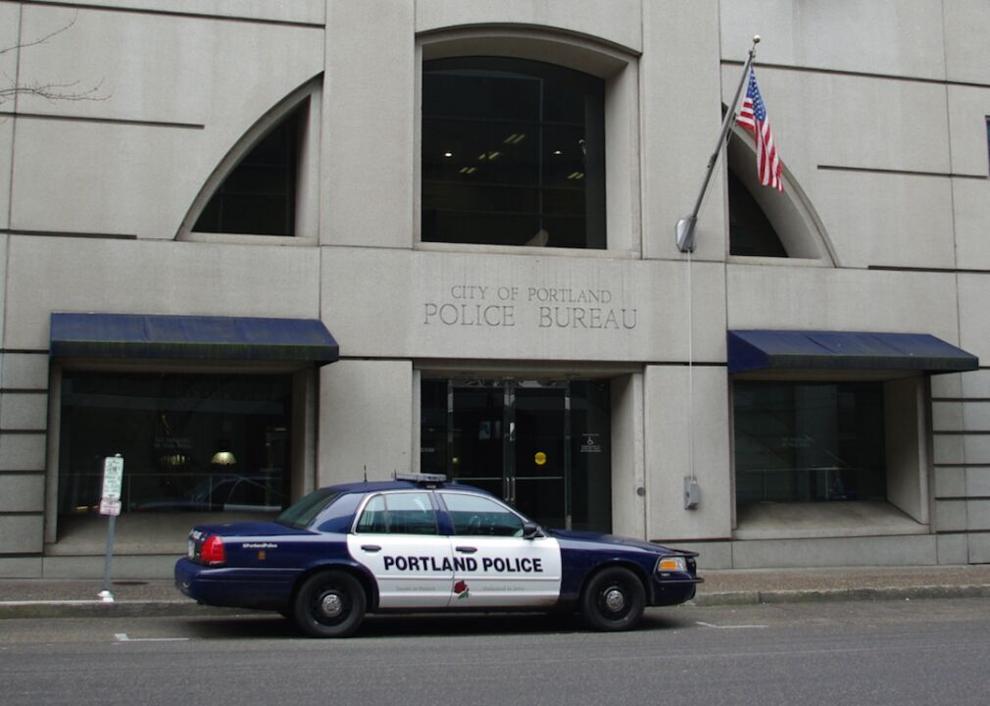 1986: Oprah Winfrey owns, produces her own talk show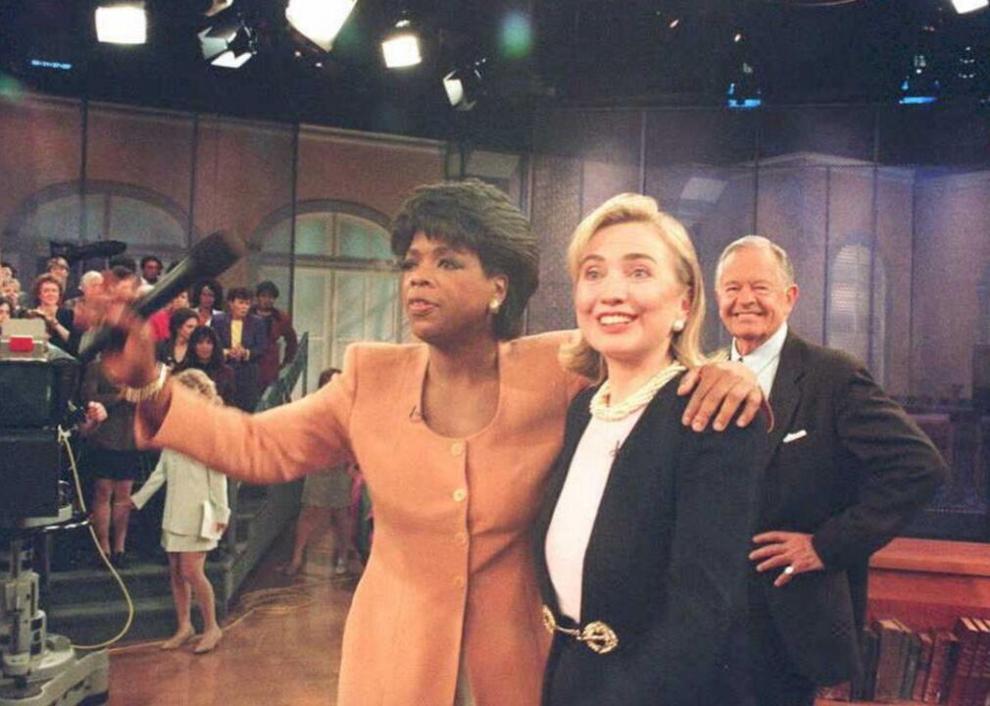 1987: Aretha Franklin elected to the Rock & Roll Hall of Fame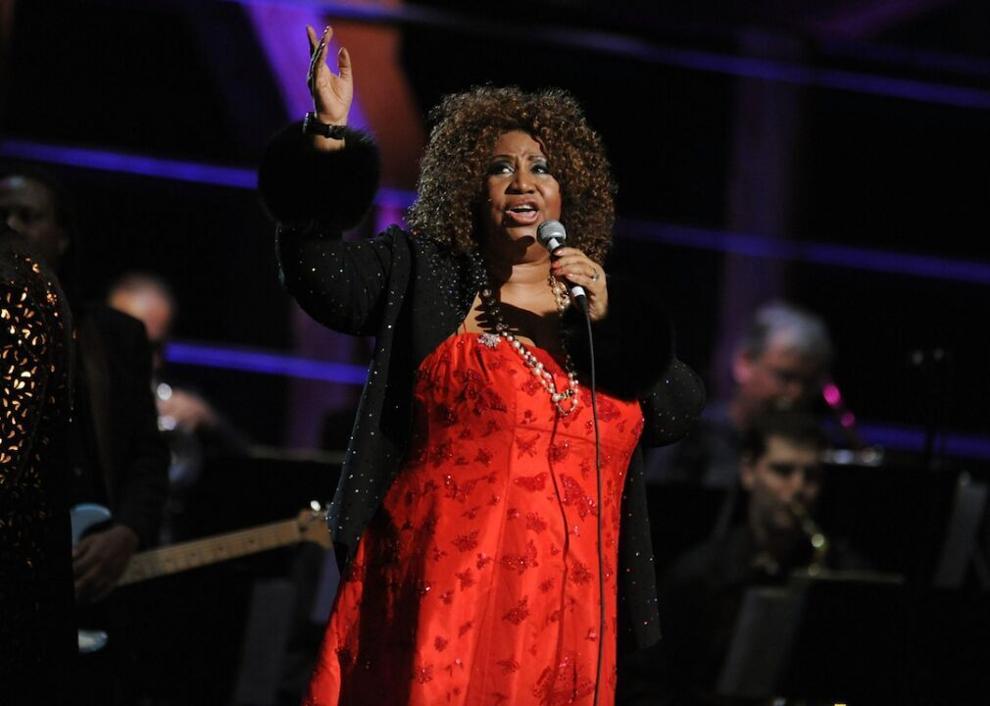 1988: Shawna Robinson wins NASCAR race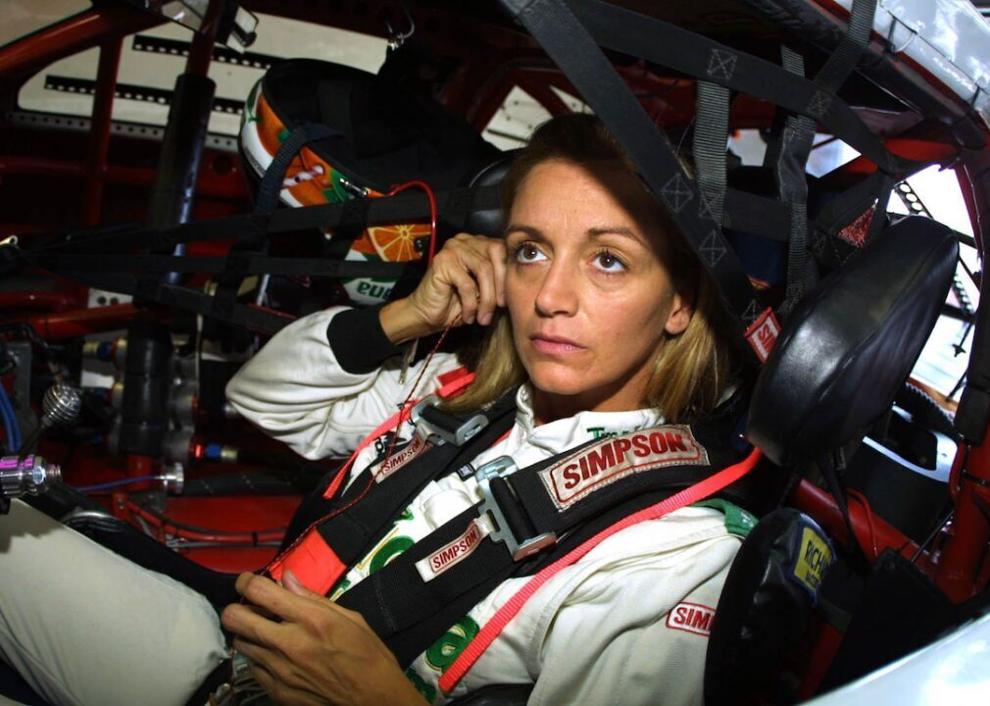 1989: Barbara Clementine Harris ordained as bishop in Episcopal Church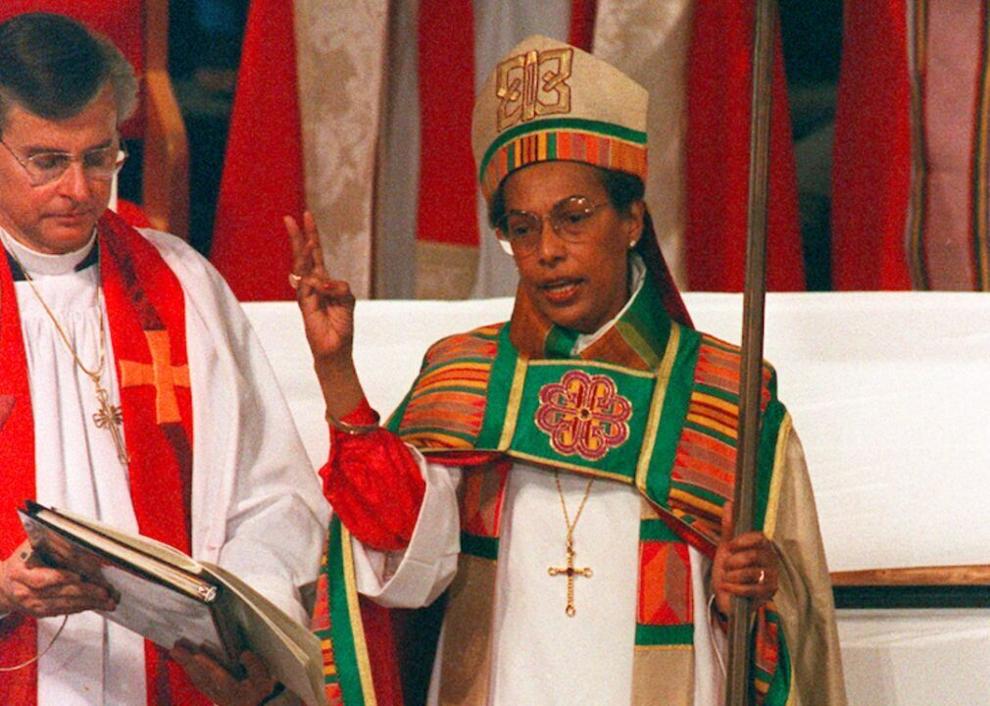 1990: Sharon Pratt Dixon elected mayor of Washington D.C.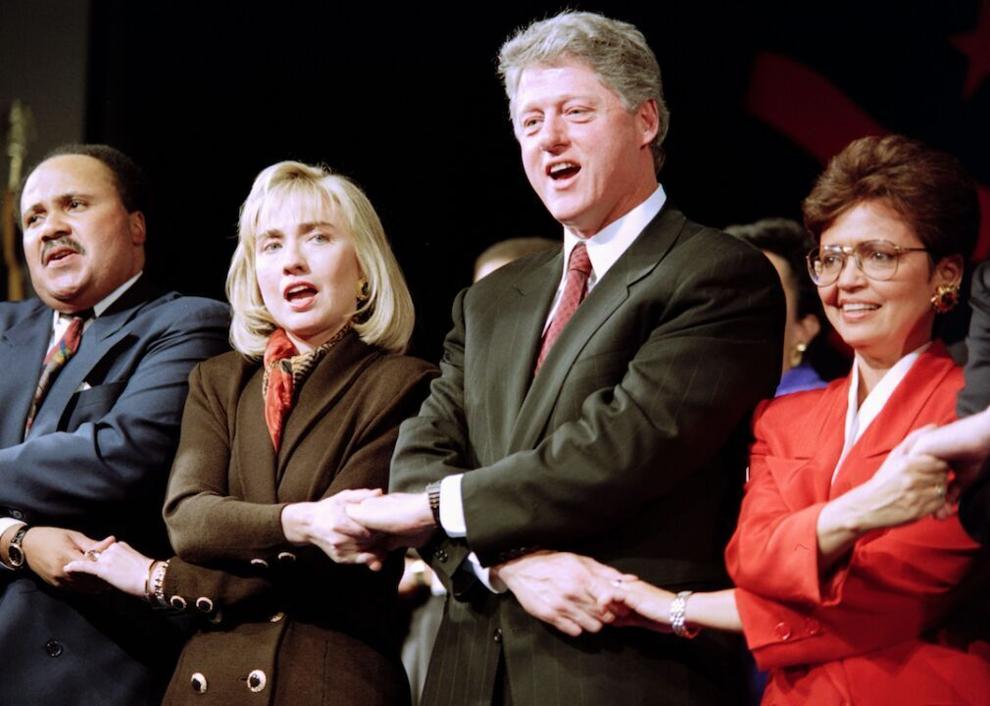 1991: Dr. Geraldine Morrow heads the American Dental Association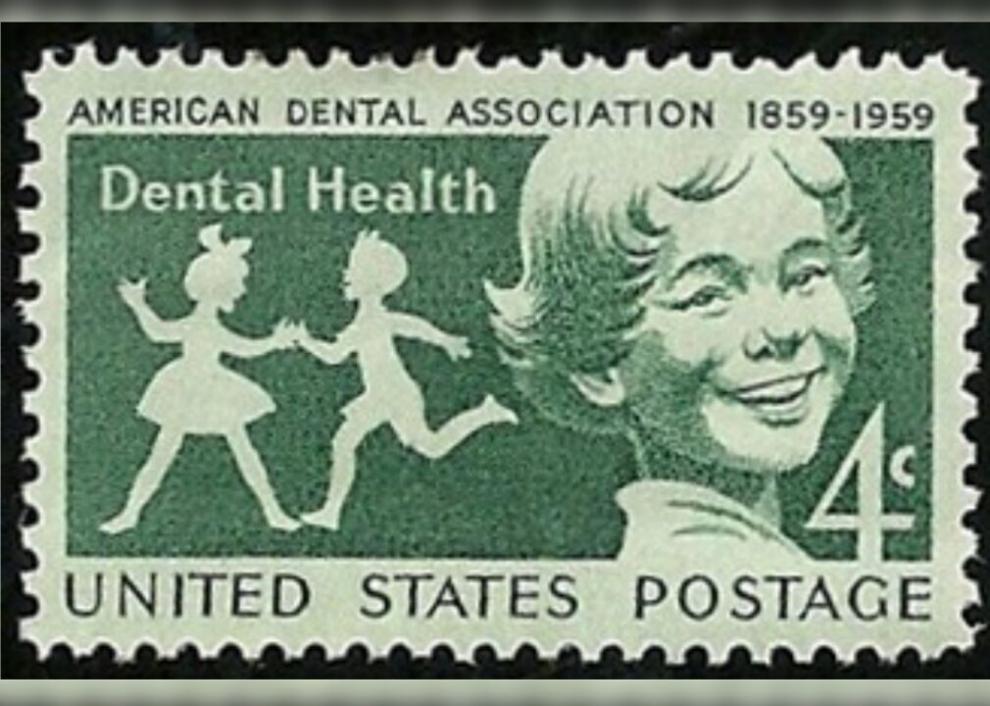 1992: Mae Jemison travels to space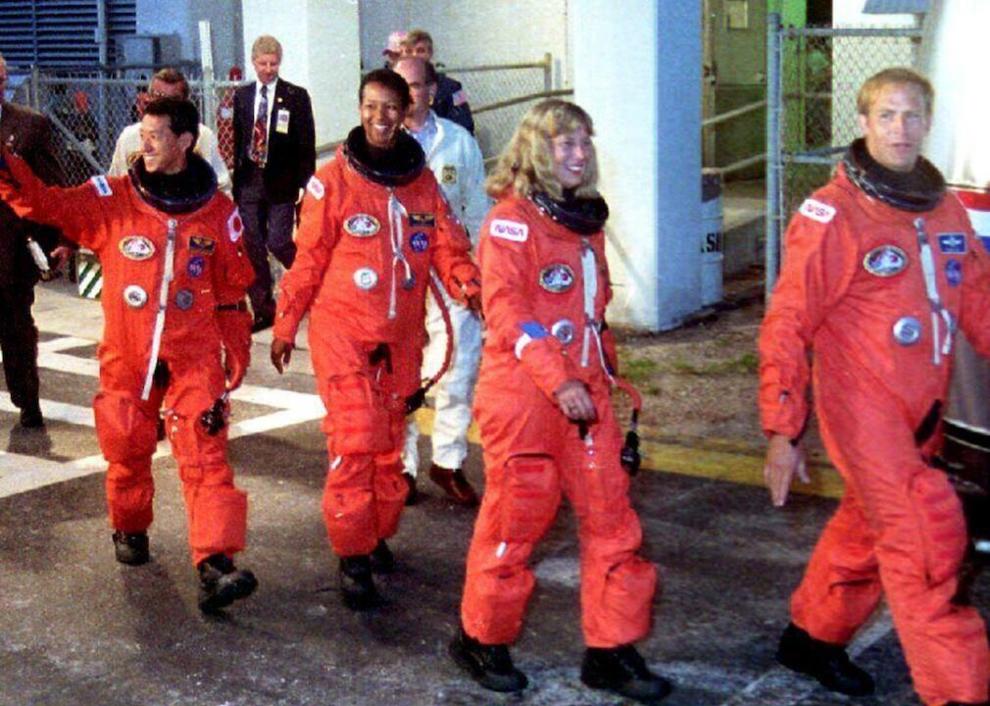 1993: Janet Reno becomes US attorney general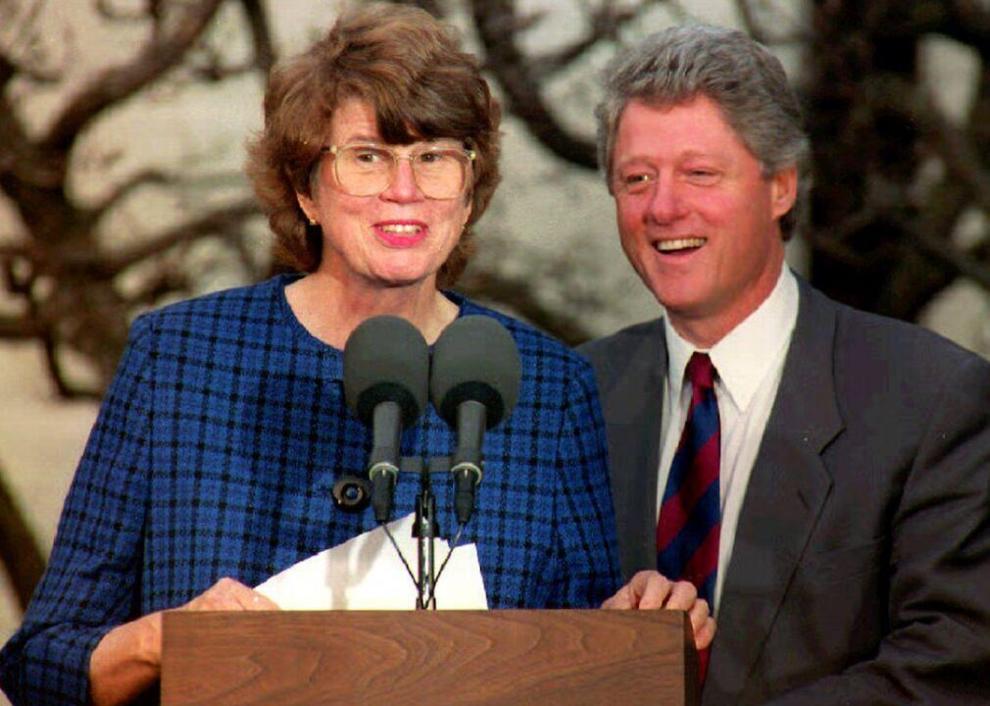 1994: Judith Rodin becomes permanent president of UPenn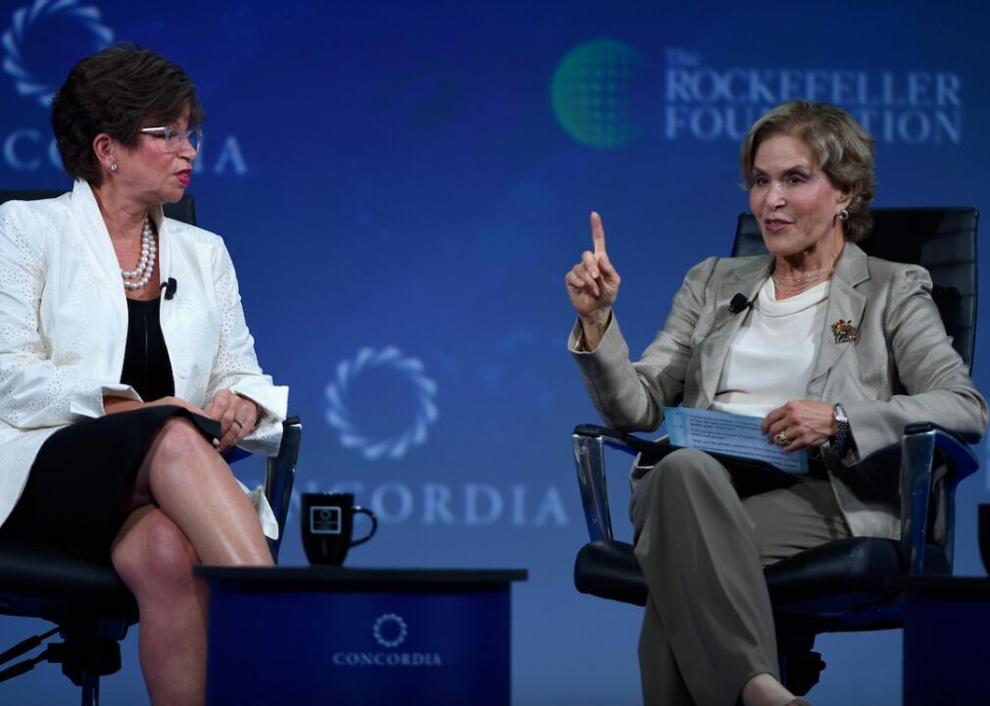 1995: Roberta Cooper Ramo becomes president of the American Bar Association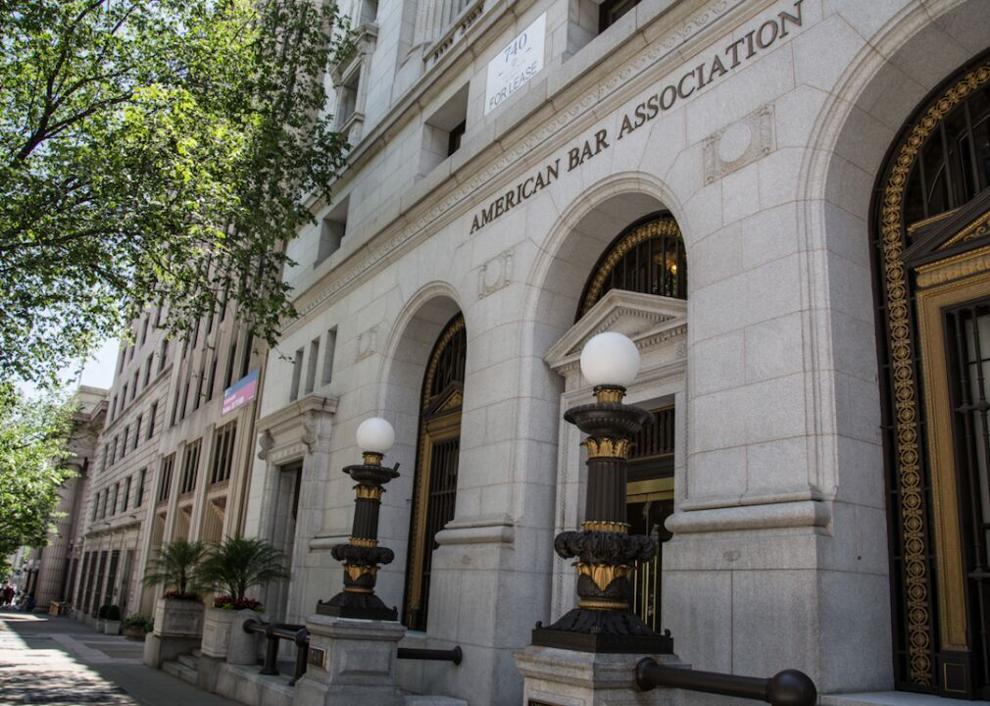 1996: Dominique Dawes wins Olympic medal in gymnastics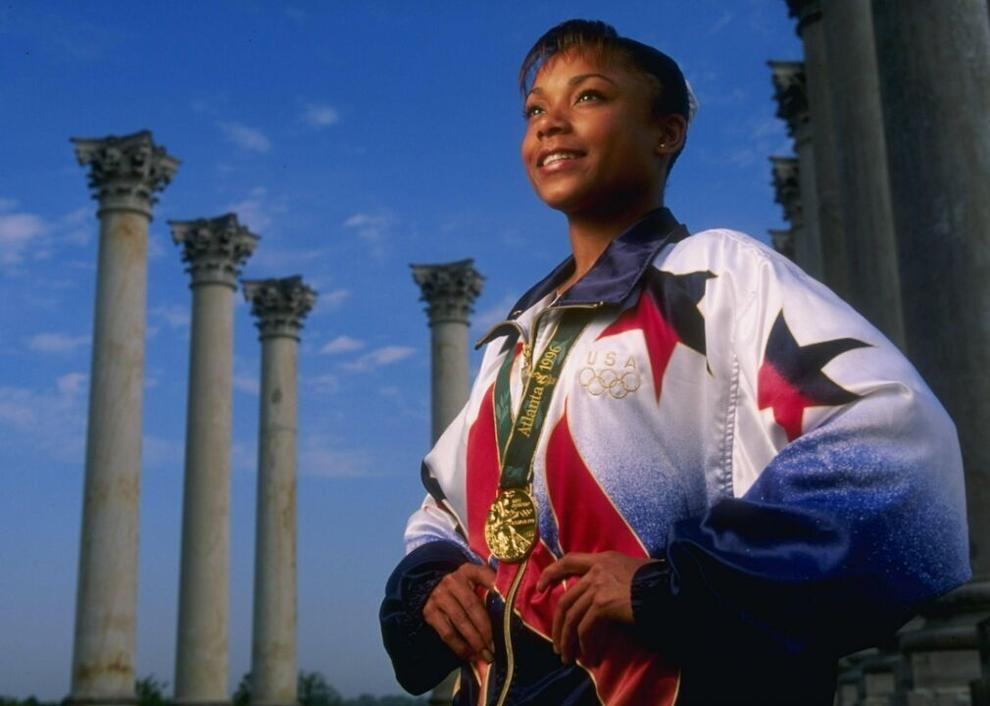 1997: Ellen DeGeneres comes out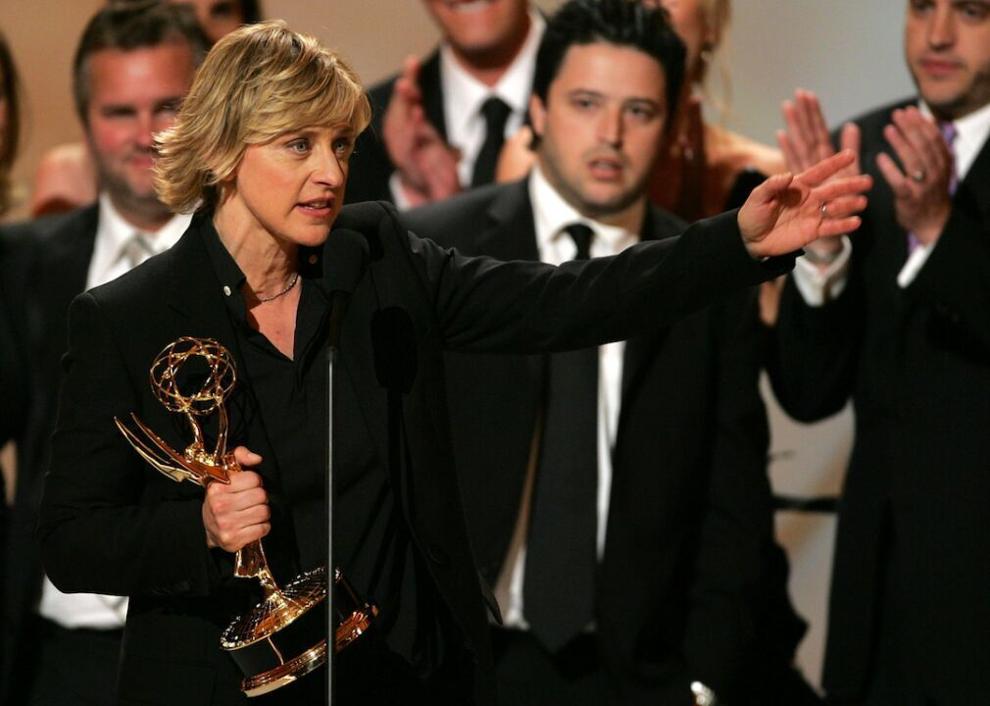 1998: Ila Borders pitches on pro men's baseball team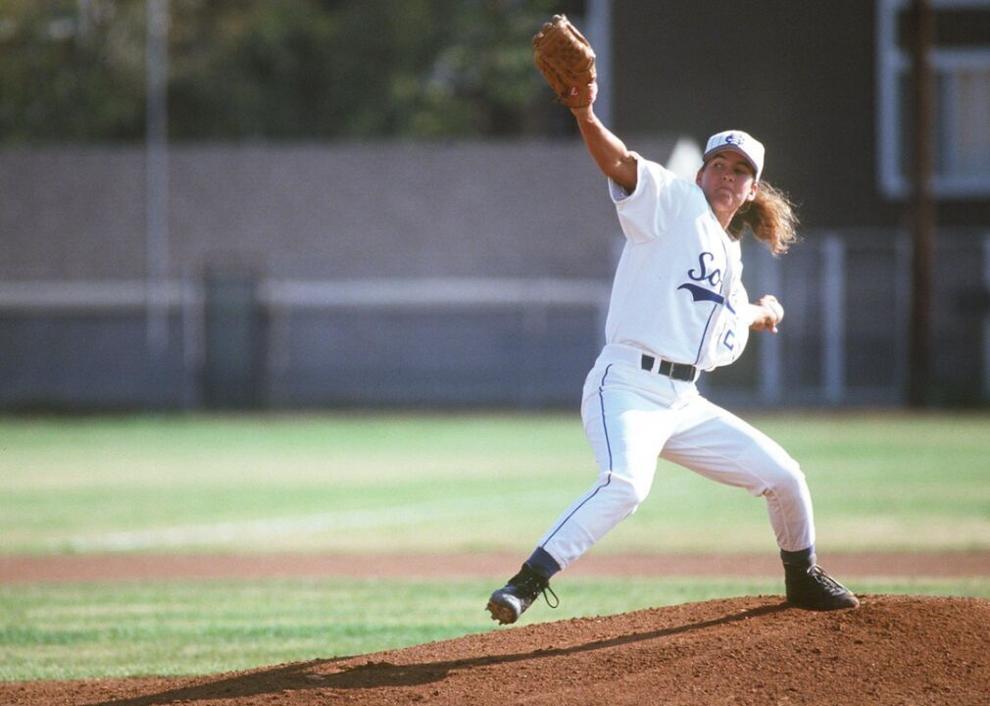 1999: Lt. Col. Eileen Collins commands NASA space shuttle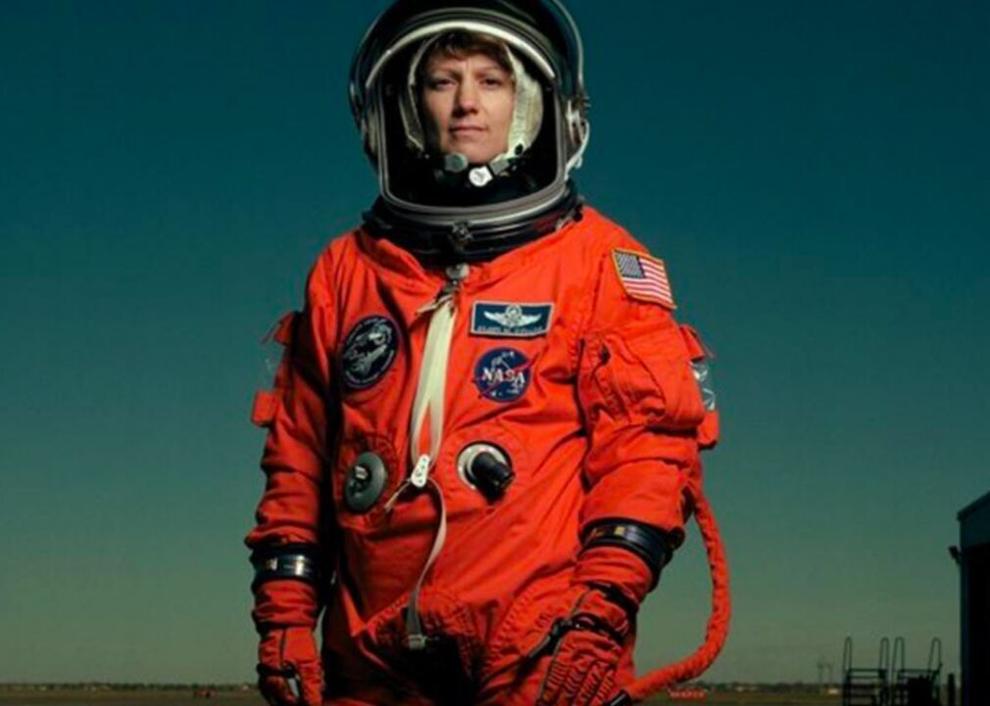 2000: Capt. Kathleen McGrath commands Navy warship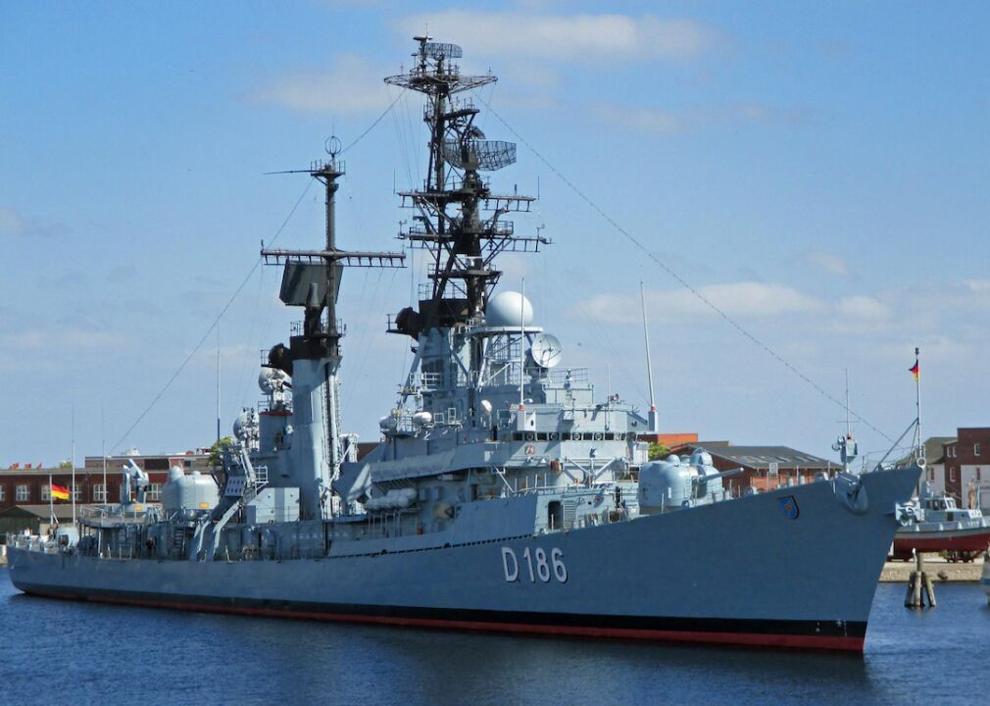 2001: Hillary Clinton elected to US Senate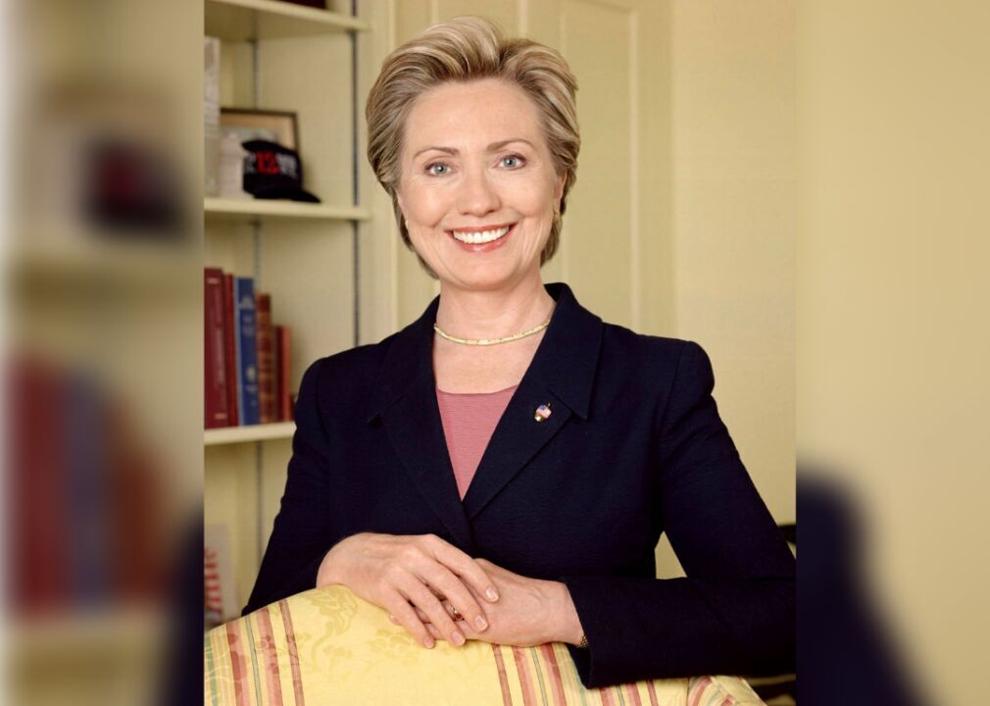 2002: Halle Berry wins Academy Award for Best Actress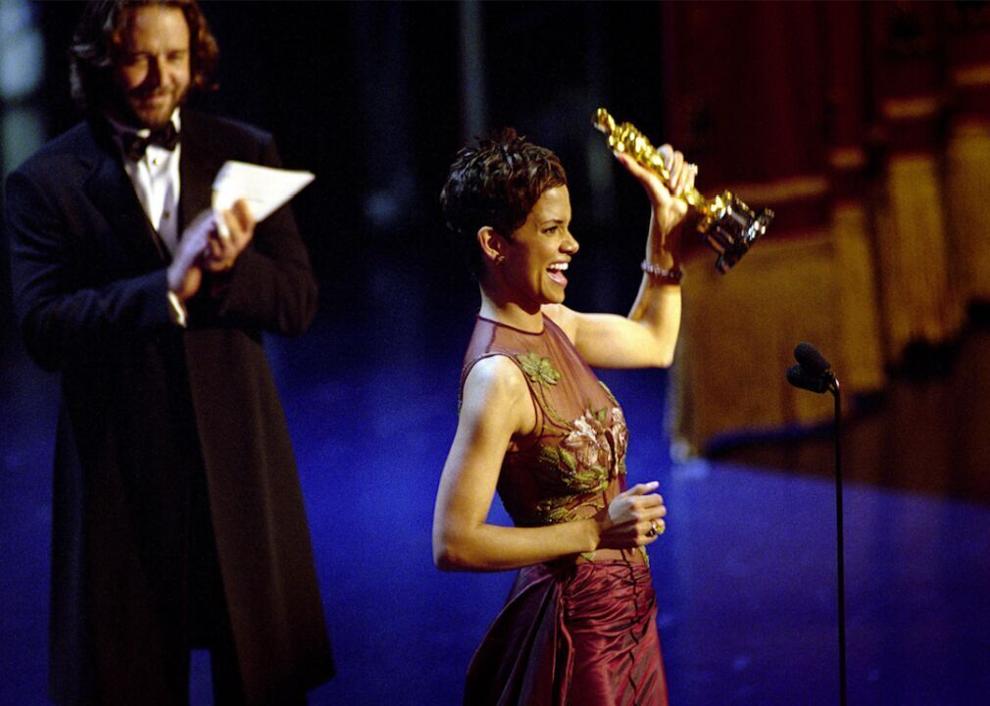 2003: Teresa Phillips coaches men's Division I college basketball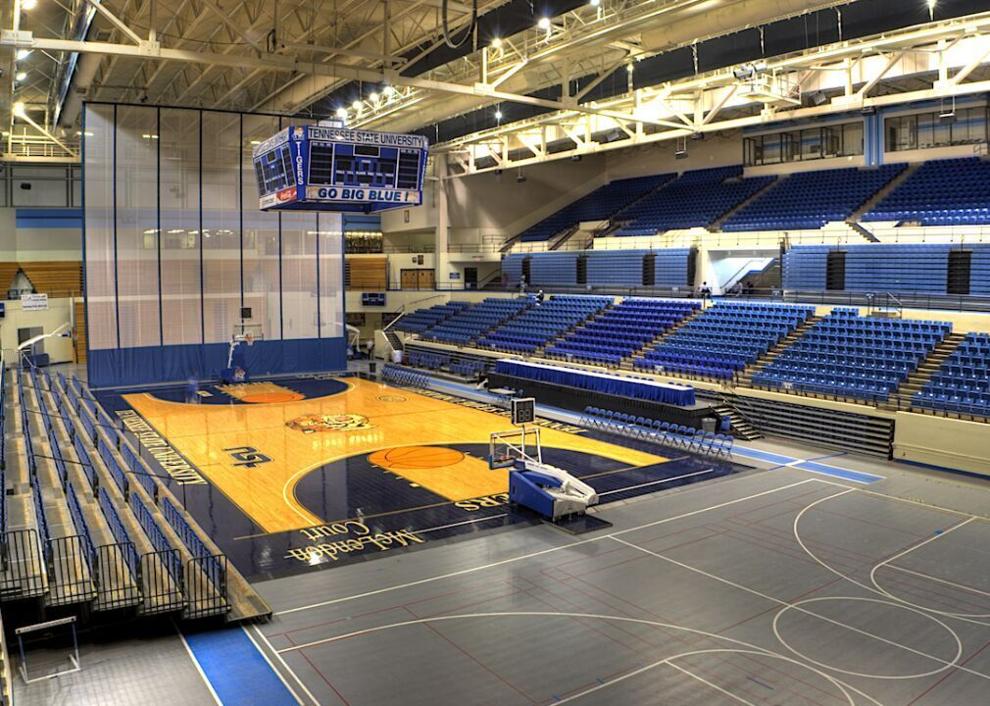 2004: Phylicia Rashad takes home a Tony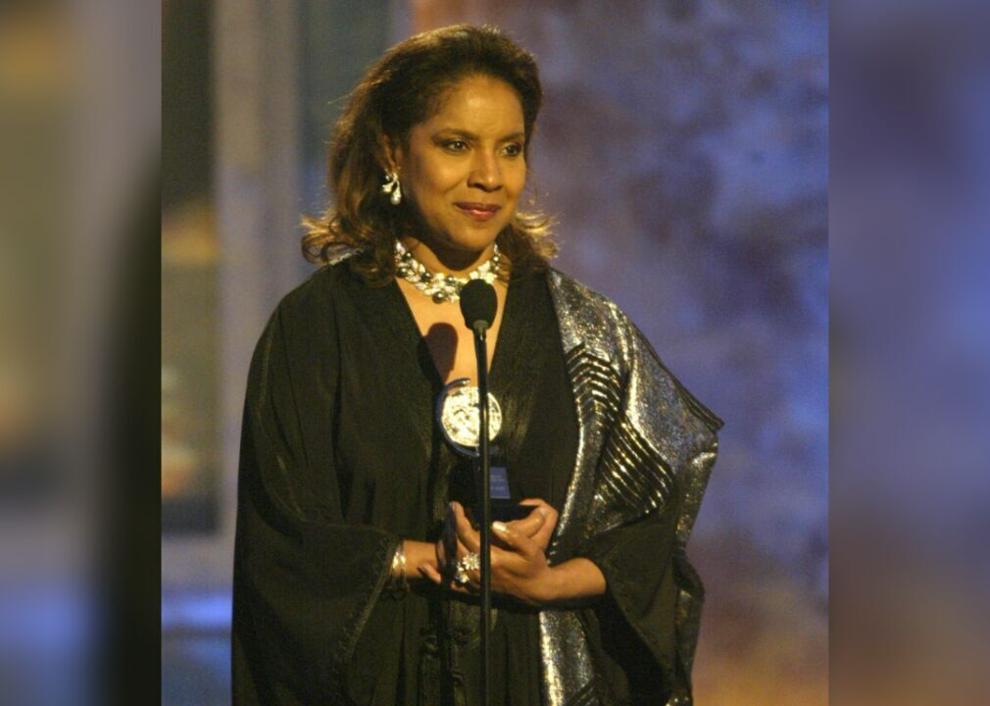 2005: Condoleezza Rice becomes secretary of state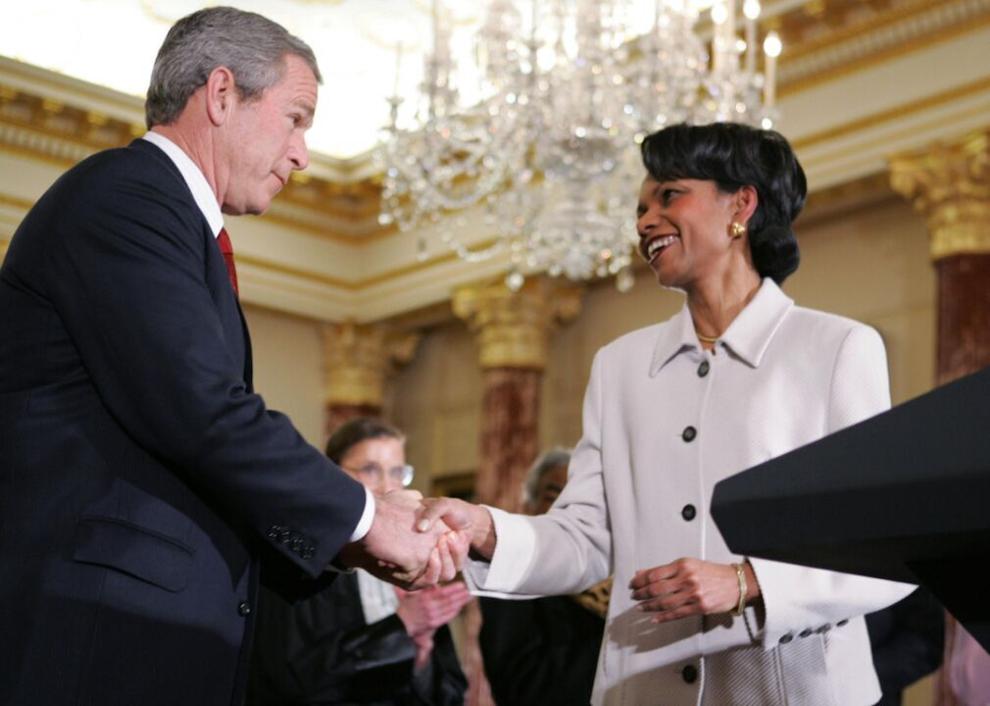 2006: Violet Palmer officiates NBA game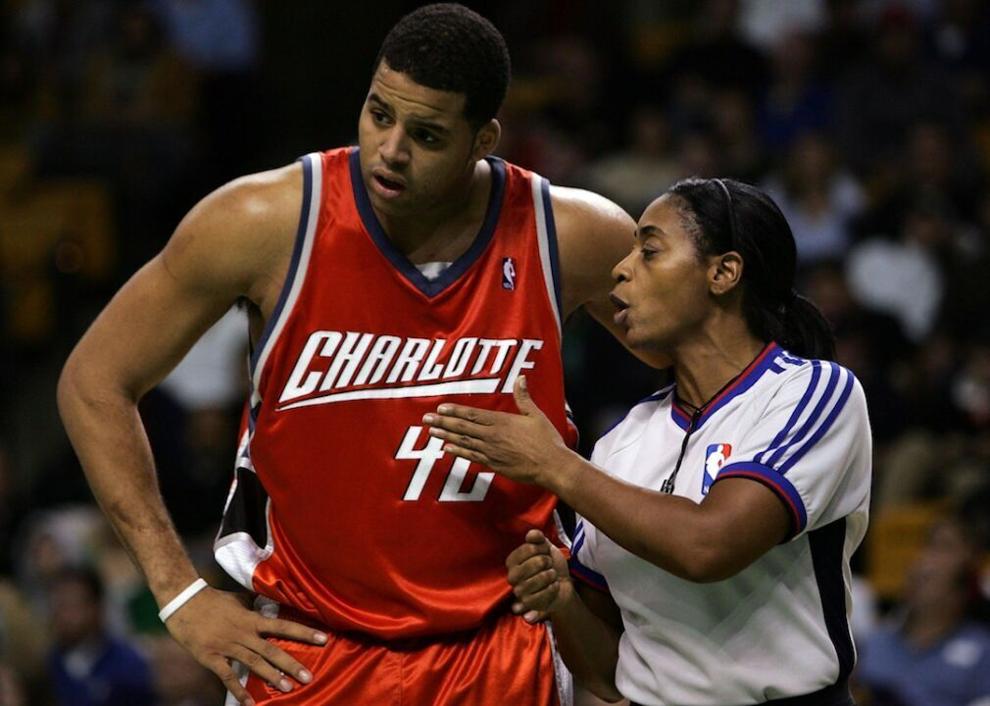 2007: Nancy Pelosi elected speaker of the House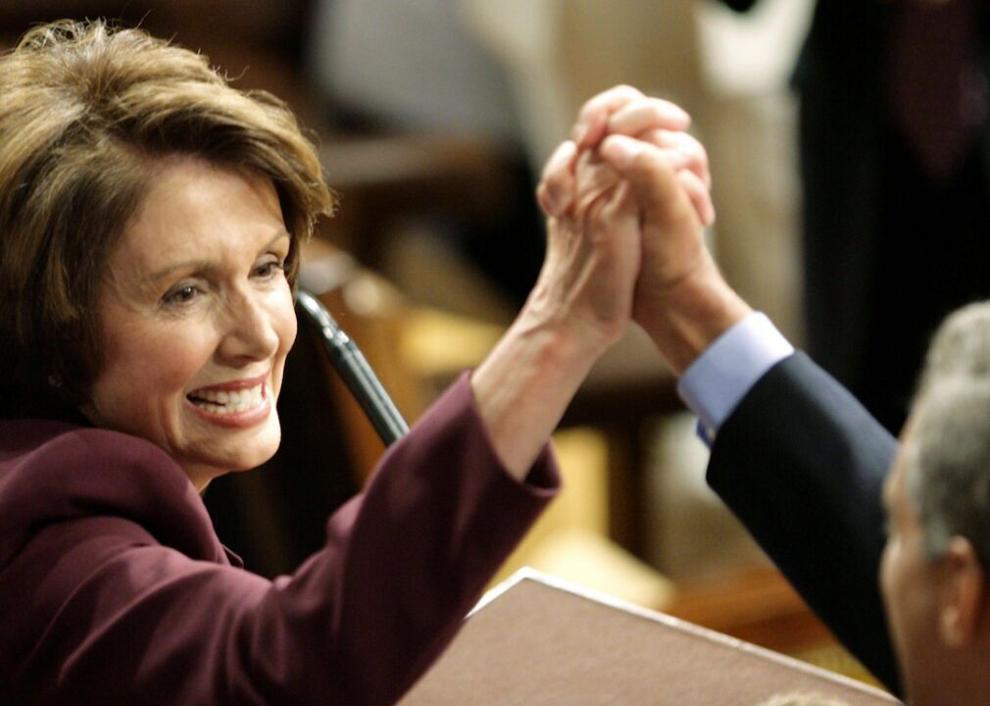 2008: Gen. Ann E. Dunwoody becomes four-star general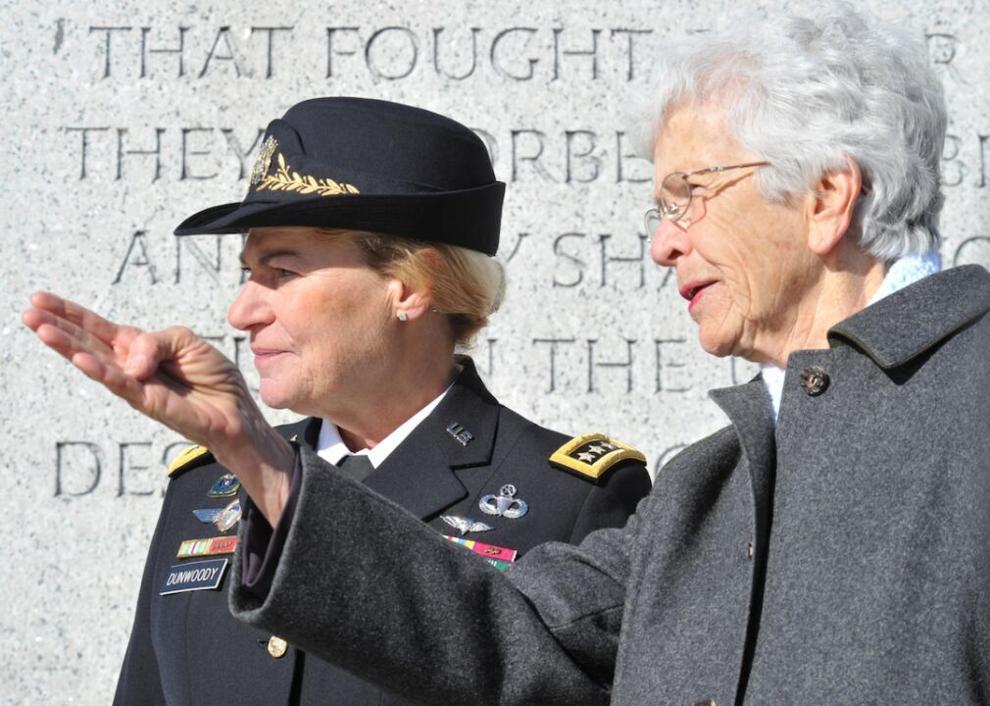 2009: Sonia Sotomayor takes her seat on the Supreme Court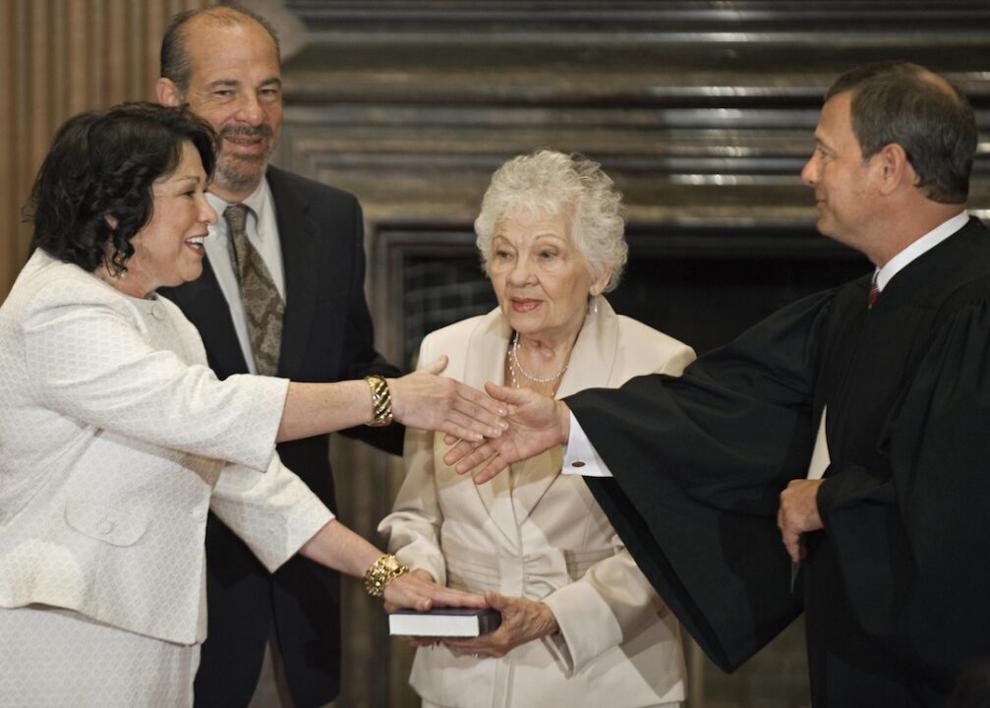 2010: Kathryn Bigelow wins Oscar for Best Director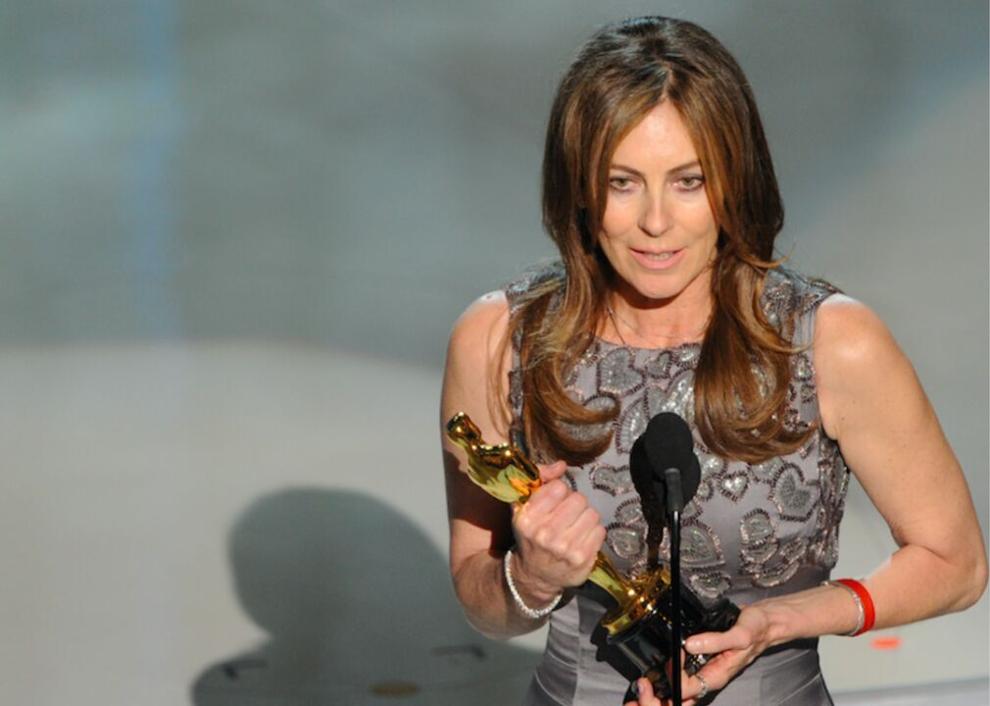 2011: Angella Reid becomes White House usher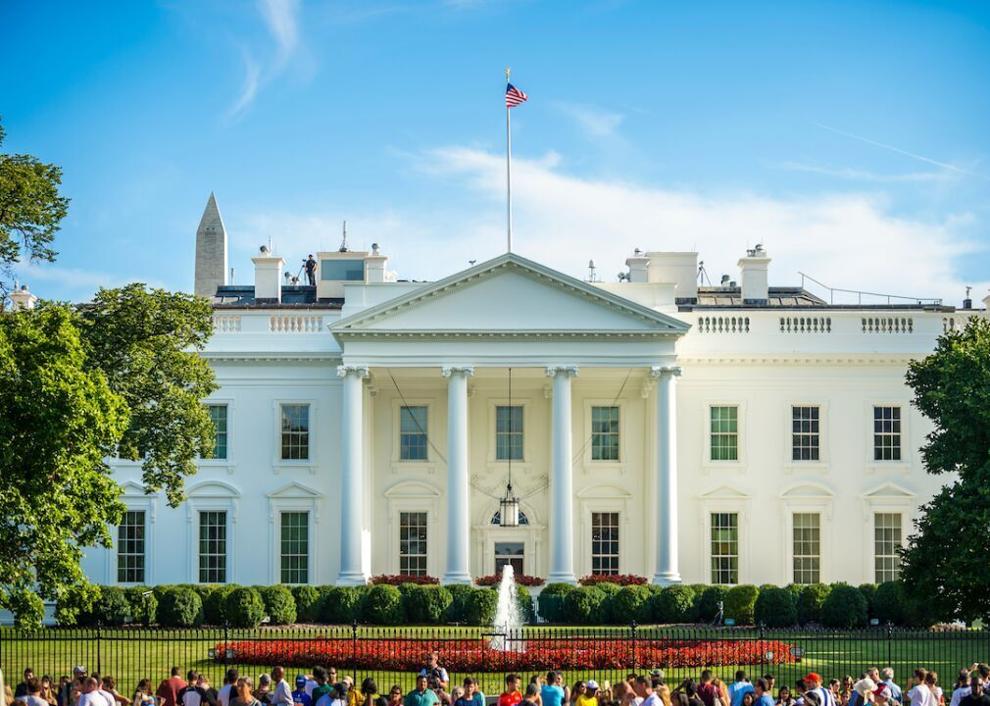 2012: Shannon Eastin officiates NFL game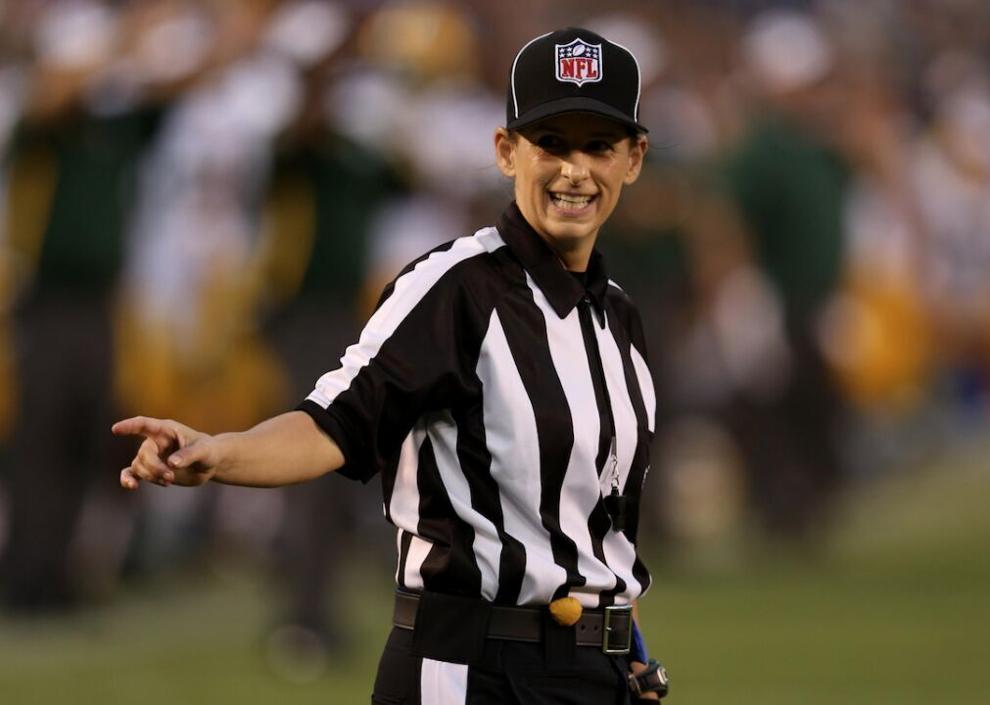 2013: Mary Barra becomes CEO of GM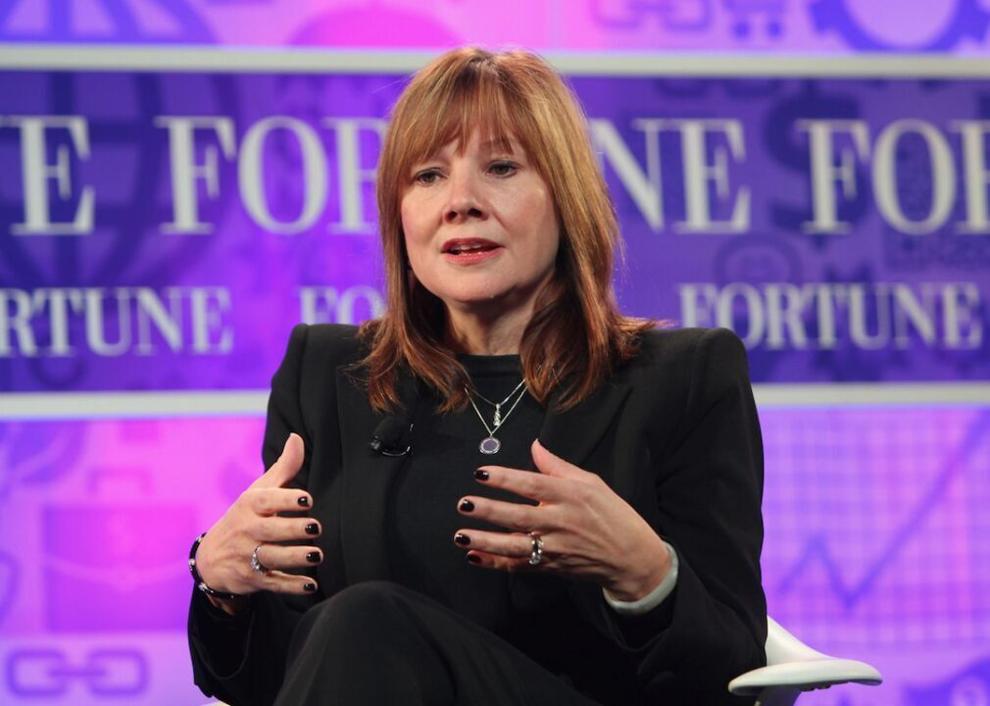 2014: Mo'ne Davis pitches Little League shutout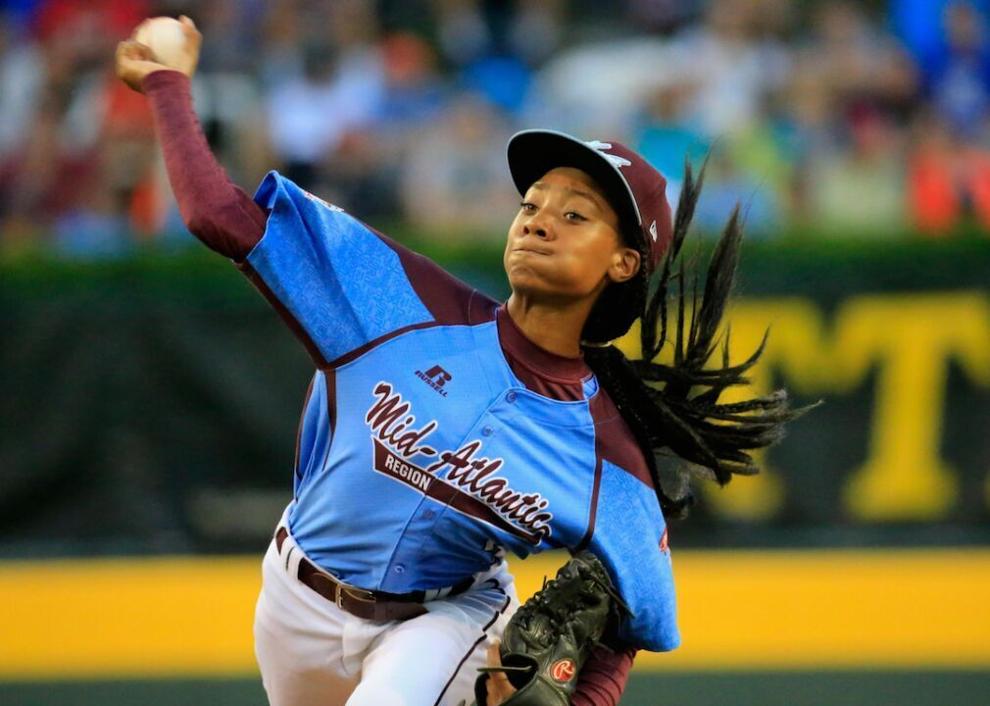 2015: Jen Welter becomes NFL coach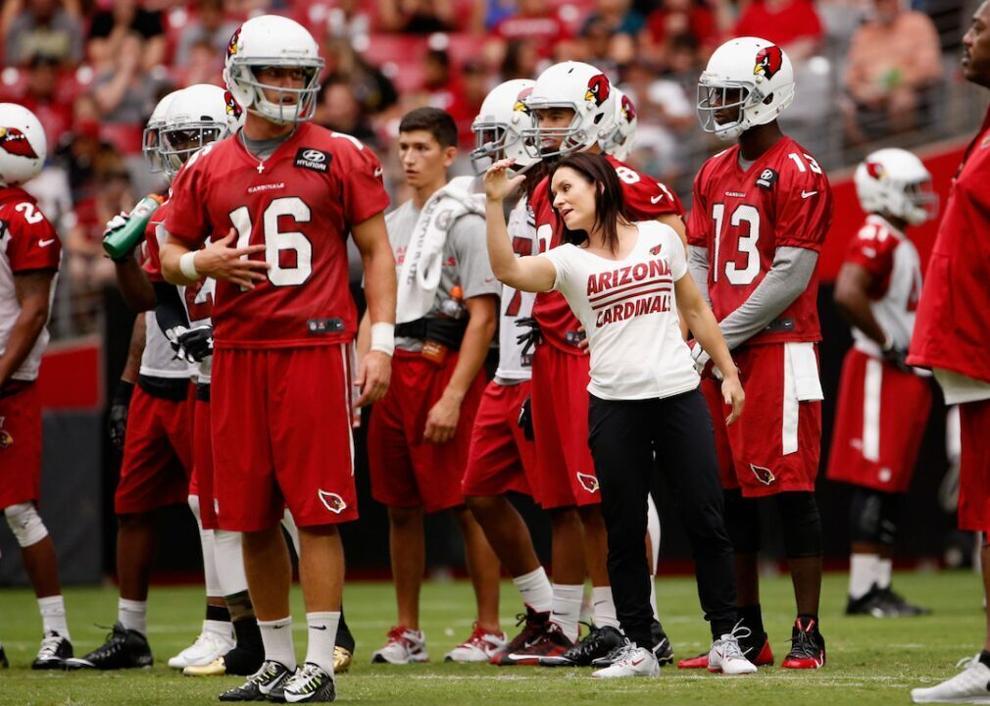 2016: Hillary Clinton wins Democratic nomination for U.S. president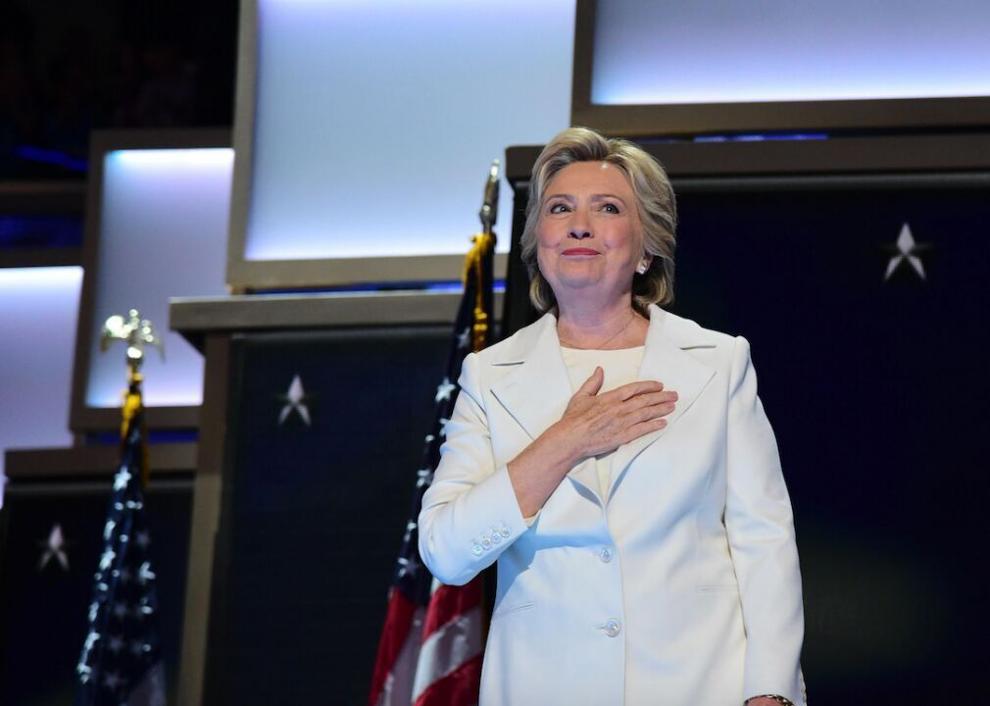 2017: Danica Roem is elected to U.S. legislature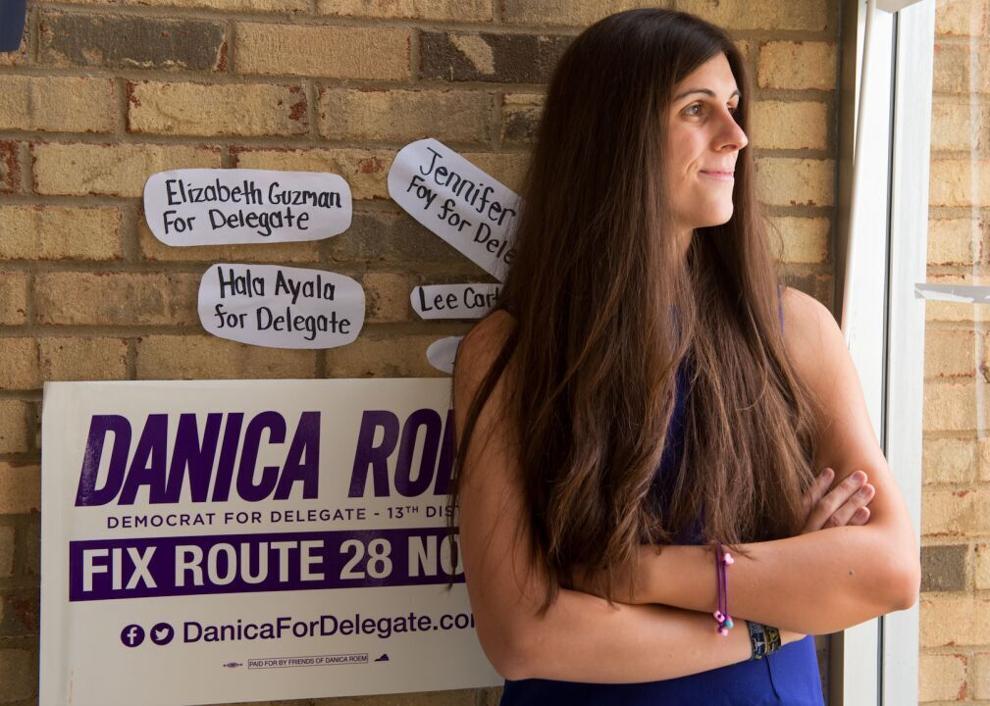 2018: First Muslim women elected to Congress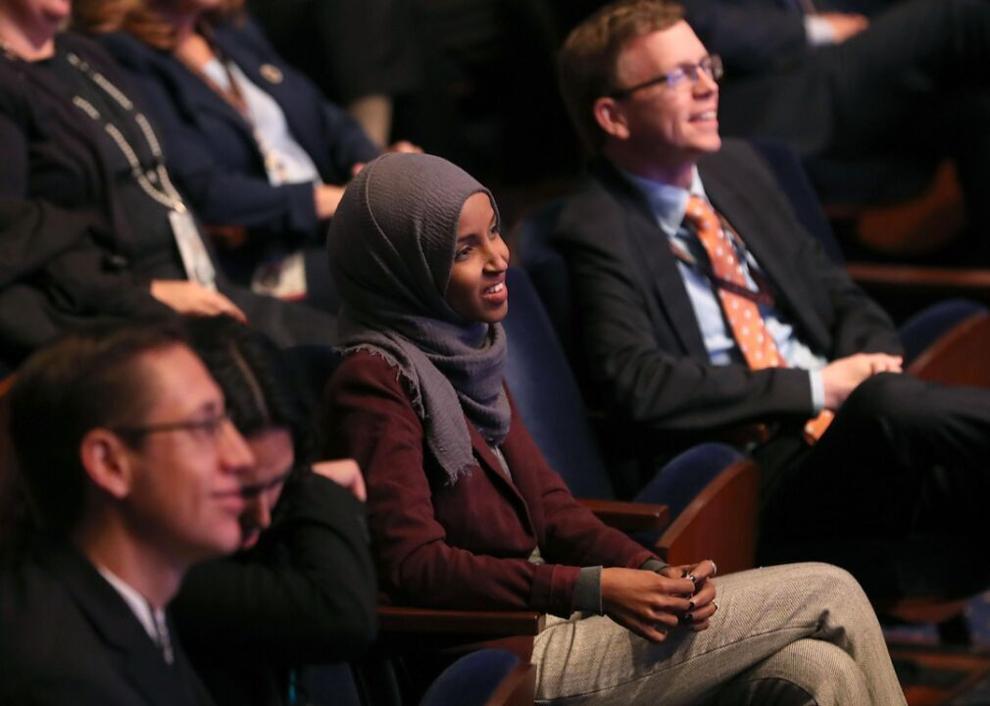 2019: Greta Thunberg became the face of climate-change activism demanding action on climate change
2020: Kathrin Jansen leads development of Pfizer vaccine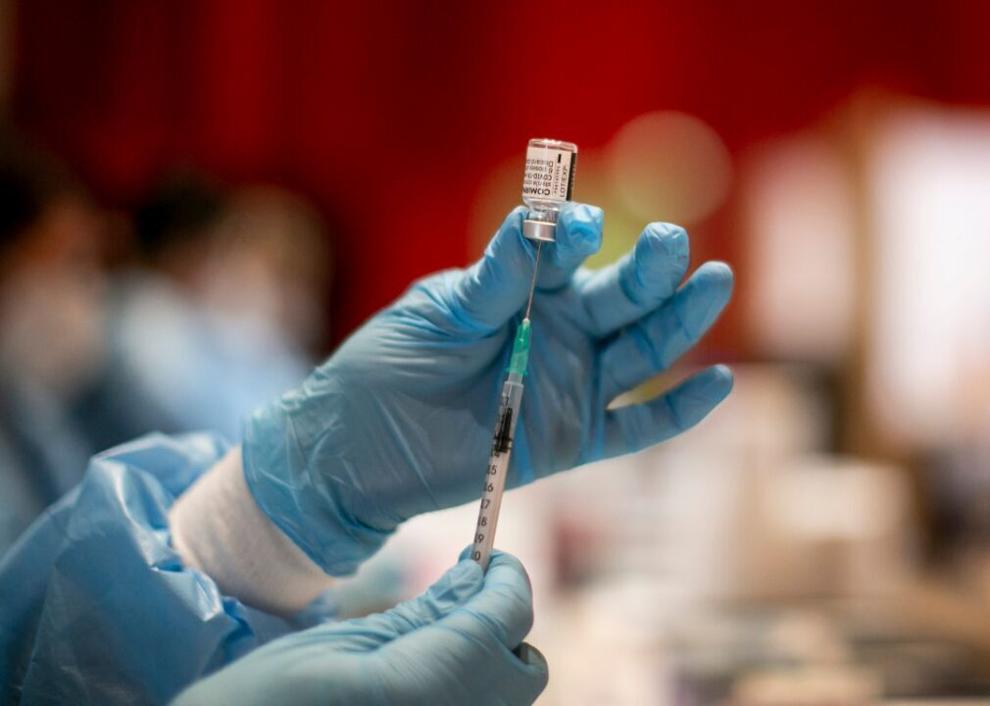 2021: Kamala Harris sworn in as first woman VP