Several new projects aimed to provide resources and shelter to young people experiencing homelessness in the La Crosse area are underway, using state and federal funding approved in recent days.
A collaboration of area agencies and groups have teamed up to launch new resources, including a day resource center, youth shelter and eventual 24-hour service for young people in the community with housing insecurities.
"Essentially, we all came together to solve the issue around runaway homeless youth," Shaundel Spivey with Black Leaders Acquiring Collective Knowledge, or BLACK, one of the lead agencies of the projects, told the La Crosse County Health and Human Services Board Tuesday night.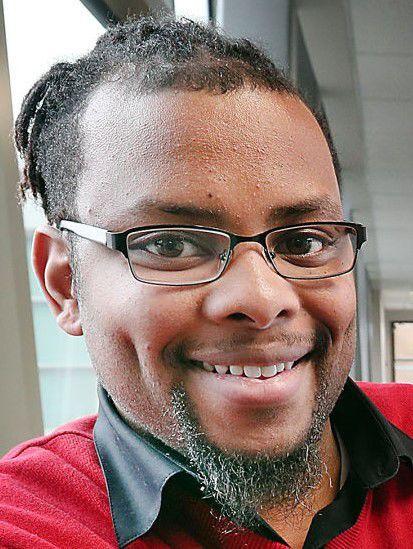 "Typically, the way we've understood it, that in order for a lot of youth to get services, they have to go within the system or have some sort of record," Spivey said.
"To solve that issue, we got this collaboration together of various agencies that serve marginalized youth and wanted to work together to essentially come together to help prevent youth from going into the system and address the needs that they need and connect them to resources," he said.
Several different partnerships have been formed and funding sources sought to back these different projects.
The housing and community day resource center and runaway and homeless youth shelter recently received a $1.4 million grant from the U.S. Department of Housing and Urban Development and distributed by the state, a project first of its kind in the La Crosse area.
Both facilities will provide centralized spaces for young people to access housing and social service support.
The day resource center, which does not have an identified location yet, will include on-site personnel and will be a stepping stone to connect individuals to programs that help with homelessness prevention, health and wellness services, addiction treatment, overnight shelter and more.
This facility will work to connect with neighborhoods for collaboration, aimed at creating a "warm, safe, health day resource center for our most vulnerable neighbors in need of housing and related services."
The shelter will then be a space to provide emergency housing for unaccompanied youth and youth at risk of homelessness, putting a Housing First policy at its core. It will offer a 24-hour crisis intervention, provide food, clothing, hygiene and medical care, and will work to help individuals with education, employment and emotional well-being.
The groups have identified a location for the emergency shelter, and will be announcing it at a later date.
Nonprofits involved in the shelter components include BLACK, the YWCA La Crosse, Catholic Charities, CIA SIAB Inc., Couleecap, Family & Children's Center, Independent Living Resources, the Salvation Army of La Crosse County, and The Center: 7 Rivers LGBTQ Connection.
"YWCA La Crosse is deeply committed to being a good community partner in service to and partnership with those most impacted by injustice," the group said in a statement.
"As these projects resonate with our mission to eliminate racism, empower women, and promote peace, justice, freedom and dignity for all, YWCA La Crosse is grateful for the opportunity to collaborate with excellent community partners to be part of an innovative solution in addressing community needs," it said.
In addition to new physical spaces intended to support at-risk youth, area groups also received a $69,000 grant from the Wisconsin Department of Children and Families that will help fund services from the new Coulee Region Runaway & Homeless Youth Collaborative throughout 2021.
"The end goal is really to be able to provide 24-hour, 72-hour service for our young people and connect them to resources to help them both find housing, but then also address any needs that they may have," Spivey told the board Tuesday night, which unanimously approved the funding.
Specifically, these services will link at-risk youth, especially of marginalized communities, with advocates who can connect them with emergency shelter, crisis counseling, mediation for parents and children, basic health and safety needs, emotional support, employment, culturally specific support, transportation and more.
"Serving youth at risk of running away and homelessness under the age of 18, or 18 and enrolled in school, through a collaborative model to prevent youth, particularly marginalized youth, from harmful interactions with law enforcement, child welfare and juvenile justice systems," the collaborative's priority statement reads.
Because of an ongoing contract, the county will receive and distribute funds to the agencies for this collaborative for the next year, serving as a sort-of "pilot period." The collaborative will then be able to seek out the funds and enter into a contract in 2022 independently.
Groups involved in the collaborative are The Center: 7 Rivers LGBTQ Connection, CIA SIAB Inc., The Good Fight Community Center, YWCA La Crosse, Family & Children's Center, Family Crisis Center in Stevens Point, and BLACK.
BLACK will specifically hire the advocates who will operate these day-to-day services, currently hiring for a program coordinator and youth advocate.
"We figure by bringing all the resources to the table together, being able to connect students to multiple resources was very helpful, and specifically working and understanding marginalized youth, these agencies will be able to help with that as well," Spivey said.
"Essentially, we all came together to solve the issue around runaway homeless youth."

Shaundel Spivey, Black Leaders Acquiring Collective Knowledge