Folks in Wisconsin are up in arms over proposed concealed-carry legislation, and yet, despite the arguments used on both sides of the debate, the issue is more about personal attitudes toward guns than legitimate concerns over public safety.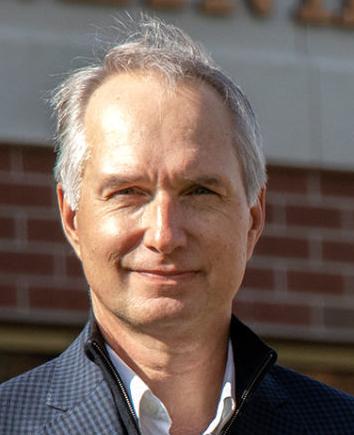 The Pew Research Center has been tracking public opinion on guns for the past 18 years. In 1993, 57 percent of Americans thought it was more important to control guns than to protect gun owners' rights, while 37 percent thought gun rights were more important than gun control. In the latest survey last September, public opinion on gun control versus gun rights was split nearly 50-50.
However, what has remained constant during the past 18 years is the demographic division on gun issues: 63 percent of people from rural areas favor protecting gun rights while only 38 percent of urban residents think gun rights are more important than gun control.
How are these statistics relevant to the Wisconsin debate over concealed carry? Well, the chief argument used by supporters of the legislation is that it will allow people to protect themselves from violent crime. And yet, the demographic divisions on the issue show that people who are most likely to actually need protection are the least likely to support the legislation.
After all, according to the U.S. Department of Justice, the violent crime rate is 74 percent higher in urban areas than in rural areas.
Why do many people in urban areas tend to favor increased restrictions on handguns? Probably because their most common experience with guns is as victim of gun crimes. I lived for a total of 15 years in two of the most dangerous cities in the United States — Baltimore and Memphis. During that time I met only a few people who had ever used a firearm, but nearly everyone I met had either been a victim or had family or friends who had been victims of crimes involving guns.
I had two close friends who were robbed at gunpoint, a baby sitter who was mugged in front of our house, and a neighbor who had his wallet stolen at gunpoint while tending his flower garden. The one time I found myself looking down the wrong end of a Browning 9mm I was delivering a casserole to the house next door.
Experiences such as these shape attitudes much more effectively than statistics. And if your experiences are all on one side (either as gun user or gun victim), your attitude toward guns is likely to be one-sided as well.
But statistics are important. They show that gun-related crimes do not increase as a result of relaxing restrictions. In fact, FBI reports show that in Florida, Texas and Michigan, murder rates have paralleled a national downward trend since the introduction of right-to-carry laws.
But in Chicago, which instituted a hand-gun ban in 1982, the murder rate has dropped less than the national average, and the percentage of murders committed with handguns has actually increased by 40 percent.
Opponents of concealed carry point out the increased risk of accidental shooting that comes from having more people in society armed. But when it comes to serious accidents, guns are a statistical nonfactor.
In 2007 there were 613 accidental deaths from gunshot wounds in the United States, but there were 23,443 deaths from falling, 40,059 poisoning fatalities and 44,138 deaths involving motor vehicles.
In the end, I think the hoopla over concealed carry is overblown. There are so many factors to be considered in analyzing violent crime rates that we don't know whether allowing people to carry handguns makes society slightly safer or slightly more dangerous; all we know is that the difference is slight.
If we are interested in making society safer, we would be well-advised to address the risks of driving, walking, eating and drinking — things that most of us do frequently — rather than shooting — something relatively few people do infrequently.
The Ethical Life is a series of reflections on the ways ethical thinking influences our actions, emotions and relationships. Richard Kyte is the director of the D.B. Reinhart Institute for Ethics in Leadership at Viterbo University.