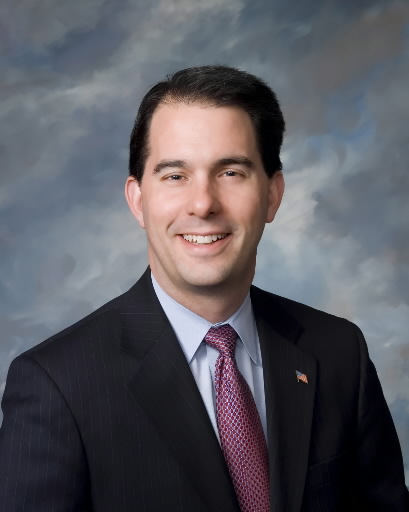 The real reason I took action to stop the Madison-to-Milwaukee train line is because it would have been a bad deal for the taxpayers of western Wisconsin. My position on the construction of this project has been totally consistent — I campaigned for 18 months on stopping this train line and earlier this month was able to deliver on the promise I made to taxpayers.
Spending hundreds of millions of our tax dollars on building a new, so-called "high-speed" rail system at a time when we have other, more pressing infrastructure needs is not a plan for economic prosperity. Yet that is exactly what President Barack Obama did when he moved $810 million to other states for the administration's obsession with creating a much slower version of European rail.
Just as promised during my campaign, I refused to waste $810 million on a new Madison-to-Milwaukee rail line. My reasons are simple, yet compelling.
First, accepting federal money is not free. Even if the federal government was able to meet ambitious construction targets, Wisconsin would be liable for millions in state subsidies for ongoing operating costs. Taking on more costs when faced with state budget challenges would not be prudent.
Second, Wisconsin has significant needs to repair existing infrastructure. Crumbling roads, bridges, and even freight rail lines, are begging for our attention. Moving the precious few federal funds available away from these obvious needs to satisfy the dreams of a few are likely to have a devastating impact on the economy.
You have free articles remaining.
To get products from one part of the country to another, we need a reliable and cost-effective transportation system. We have one today, but it is in dire need of repair. Raiding funds from Wisconsin to fund questionable new "high-speed" rail lines in other states means less support for fixing crumbling roads, bridges and freight rail lines in Wisconsin.
Third, the federal government is running up record deficits, yet it is blowing money on building new forms of transportation that most taxpayers don't want and will never use.
It would be like a homeowner who is having a hard time making ends meet deciding to build a new vacation home, even though their current home is in need of significant repairs.
Spending limited federal funds on maintaining our current infrastructure system (and not building new ones) would go a long way toward improving our economy and balancing our budget.
Finally, I understand that only a limited number of residents would have actually utilized this train line. Statewide, a majority of residents opposed the line, and interestingly, a large number of people from the Madison and Milwaukee areas did not support this project. If the people who live there oppose the line, I can't imagine that western Wisconsin residents support their taxpayer dollars going to fund this multi-million dollar, exclusively southeastern Wisconsin rail project.
For all of the reasons outlined above, I followed through on my campaign promise to stop the construction of the Madison-to-Milwaukee train line.
Scott Walker is the governor-elect of Wisconsin.