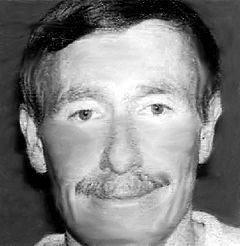 A fundamental transformation is underway in oil and gas production in the United States.
Hydraulic-fracturing, known also as "fracking," combined with horizontal drilling in oil-rich shales promises a secure energy future. But fracking runs afoul of President Barack Obama's plan to phase out carbon-based energy (starting with coal) in pursuit of lowering carbon dioxide emissions.
Fracking involves injecting (under pressure) slurry, consisting of sand mixed with water and dispersants into oil-bearing geological formations. The slurry forces apart thin layers of clay in a rock matrix. As pressure is released, sand grains remain behind propping open the layers and allowing freed oil to be pumped to the surface.
To date fracking, is done in North Dakota, Montana, Texas, Oklahoma, Pennsylvania and West Virginia.
Sand preferred for fracking has particle size, shape (rounded grains) and composition tailored to specific shale formations. The best comes from sand-stones in western Wisconsin and nearby Minnesota and Iowa that formed from beaches along the Cambrian seas a half-billion years ago.
Until recently mining operations expanded rapidly, but they slowed with sagging oil prices. Demand for sand will rebound strongly once prices recover and drilling resumes next year, yet confusion surrounds sand mining.
Sand mining draws strong opposition from environmentalists, spreading false fears to convince local governments to prohibit mining within their jurisdictions.
Claims of contamination of wells, alteration of streams and lakes, drying of wetlands and destabilizing the ground near the mines are made. There is no substance behind speculation that removing sand from shallow deposits will cause earthquakes. Never has there been an earthquake near a sand mine. In the stable upper Midwest, earthquakes are extremely rare.
Sand, limestone and granite quarrying dates back two centuries in our country's history. Earthquakes are not associated with quarrying despite associated blasting.
Wisconsin Department of Natural Resources regulations protect lands and the air and waterways within the state. Prospective mine operators must submit detailed plans before a project is approved. As each successive stage is completed, the affected property must be restored to forest, agriculture or parkland.
Another issue arises whether sand mining would elevate airborne silica affecting people living nearby. Regulations by the Occupational Safety and Health Administration strictly limit onsite exposure to silica. Silica dust must remain within safe limits at all outdoor locations extending to plant boundaries and beyond.
Air quality was examined at a Minnesota sand mine. Samples upwind and downwind revealed no increases of airborne silica originating from the plant itself. Researchers attributed occasional tiny amounts found upwind to agricultural operations and unpaved roads in the area or to distant sources, U.S. and Mexican deserts to the southwest.
Yet another was the use of the flocculent, polyacrylamide, to remove fines (clay and silt) from process water. The chemical quickly degrades to innocuous byproducts and doesn't persist long enough to find its way to area wells. The same flocculent, administered at higher levels, is used for clarification at municipal plants that supply the drinking water to millions around the United States.
Note the water used in sand plants is recycled with minor evaporation losses made up from wells on site.
Water drawn from Wisconsin's abundant resources for current (and future) sand operations is projected to fall well below consumption in the agriculture sector and other industries in the state. Consumption is far less than that consumed by Wisconsin's municipalities.
Except for increased truck traffic, few advertised risks from sand mining turn out to be credible. Processed sand is loaded into sealed rail cars and hauled to its final destinations at oil fields or to barge-loading facilities along the Mississippi River. From there, contained sand travels to the Gulf Coast.
Like other enterprises, sand mines provide high-paying jobs, primarily in Wisconsin's western counties where the wage scale falls below state average. Sand mining operations contribute tax revenues to state, county and municipal governments.
William D. Balgord heads Environmental & Resources Technology Inc. in Middleton.